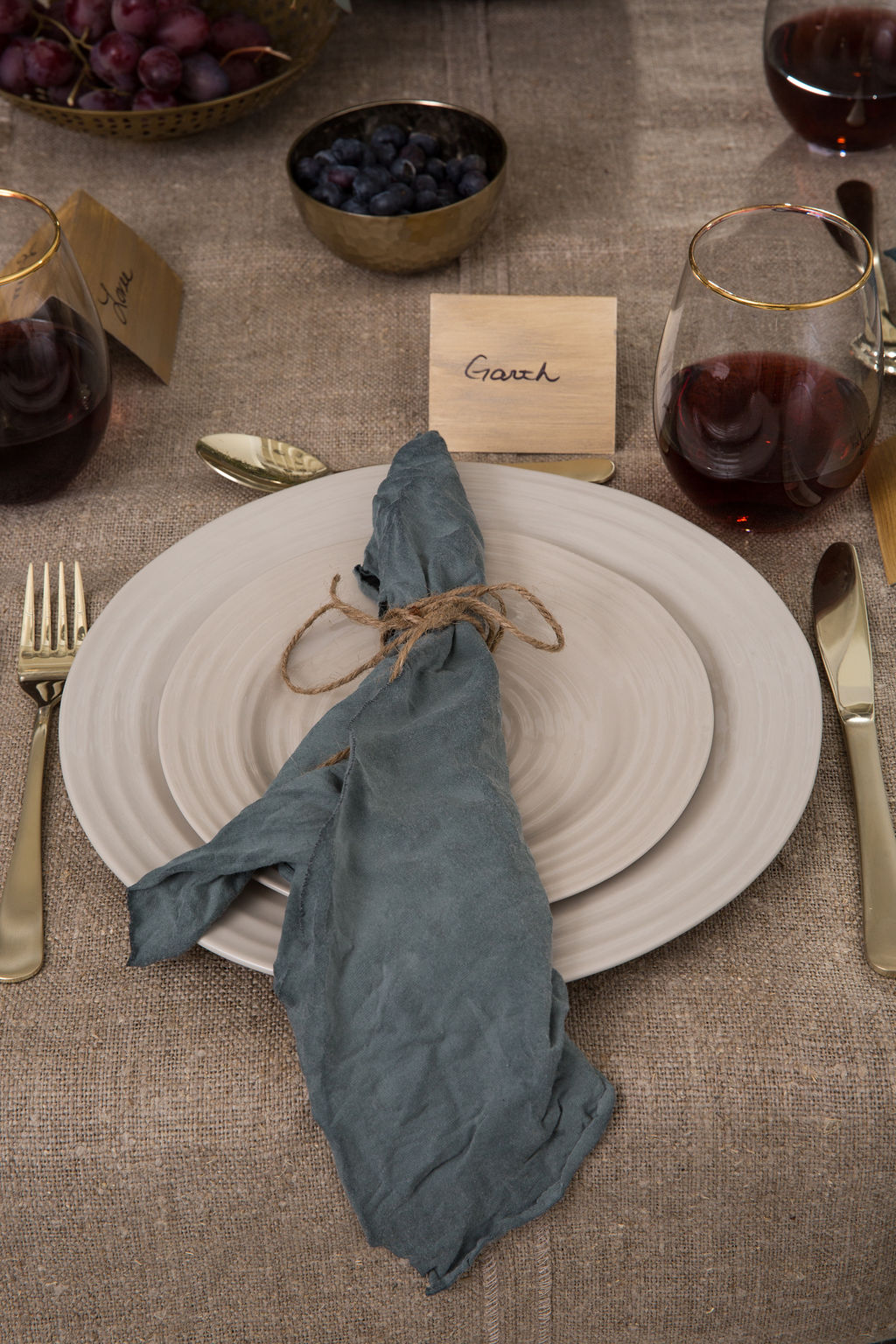 Share:
Create the tablescape of your dreams with the perfect linen napkins.  Now that the table and chairs have been transformed, it's time to set the table!  You can easily create the perfect hue for your napkins using Fusion Mineral Paint.  Add a pop of color to your dining table with paint dyed napkins, as we continue our series for when Company's Coming.
What is Paint Dyeing?
Using paint instead of dye pigments, you can dye linens and woods to achieve the perfect hue.  Much like our DIY Ombre Beaded Chandelier, you can recreate many traditional dyeing techniques using your fave shade of Fusion Mineral Paint.
SUPPLIES:
• Shallow basin with water
• Paint stick
• Fusion Mineral Paint (we used Homestead Blue)
• Your chosen fabric
How to Paint Dye Napkins
(For Decorative Purposes Only)
Start by filling the basin with enough water to completely submerge your linens.  Once filled, add a dollop of Fusion.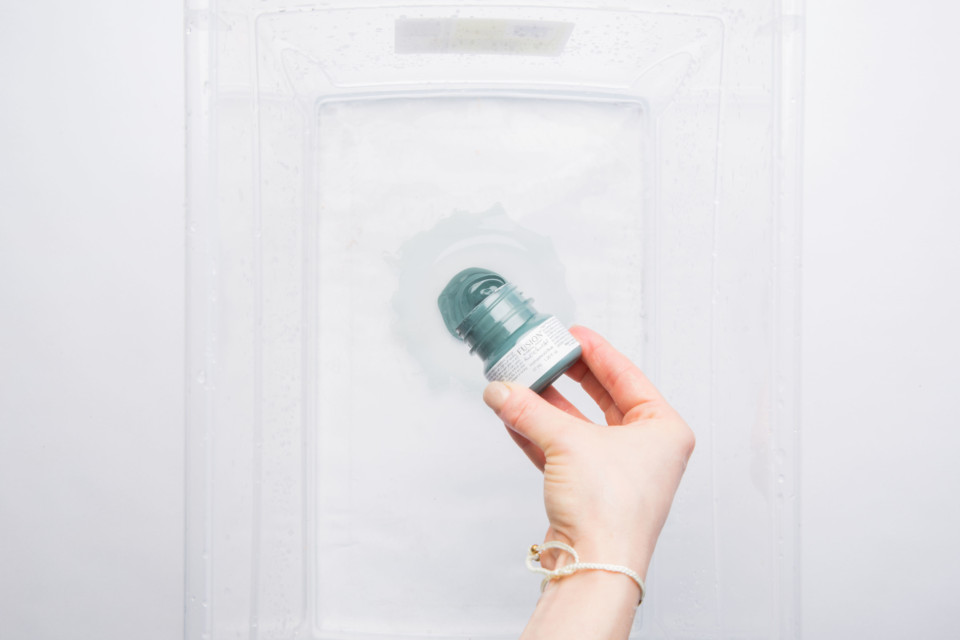 Using a paint stick, stir the paint until it's completely dissipated within the water.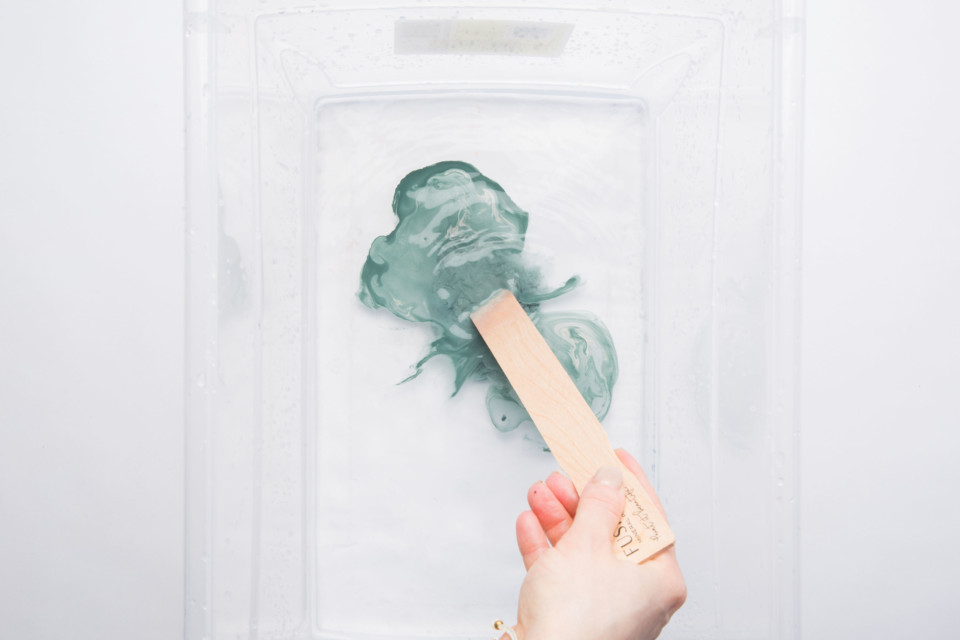 Now it's time to add the napkins!  Submerge them completely, one at a time.  When they've absorbed as much color as you'd like, ring them out and hang them to dry.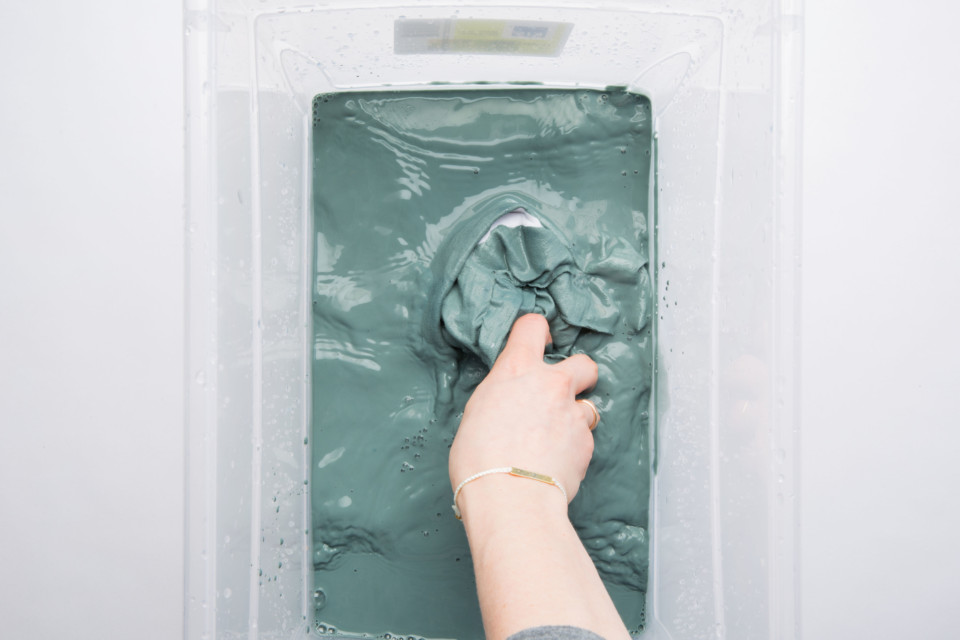 Usually within 24hrs your paint dyed napkins will be dry.  Although they're only for decoration, they could still get dirty, in which case you can wash these and the dye should remain on the fabric.
For an added touch, Jennylyn has tied them with twine before setting a lovely tablescape.  Can you spy any other Fusion projects on the table?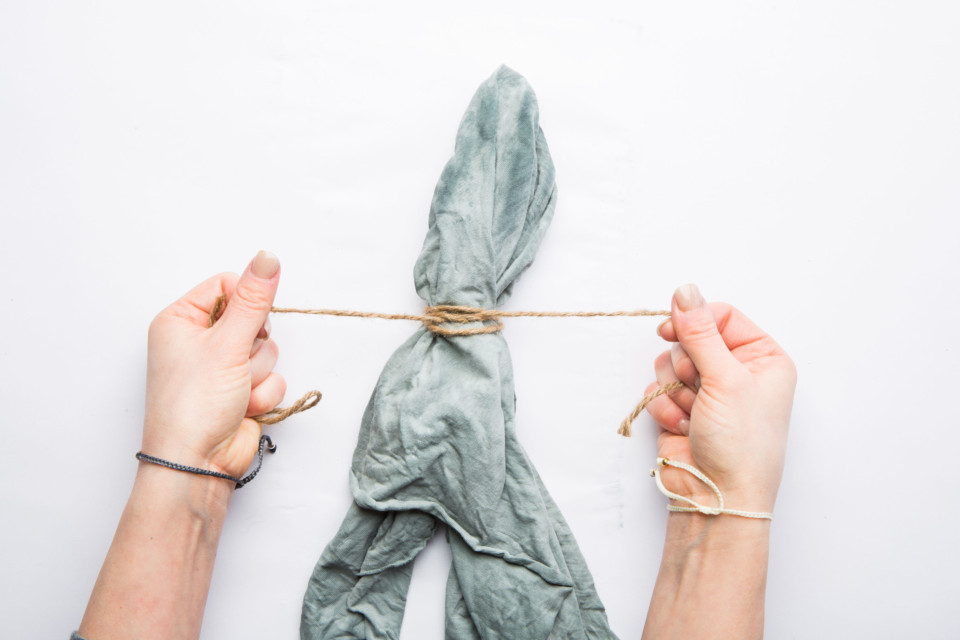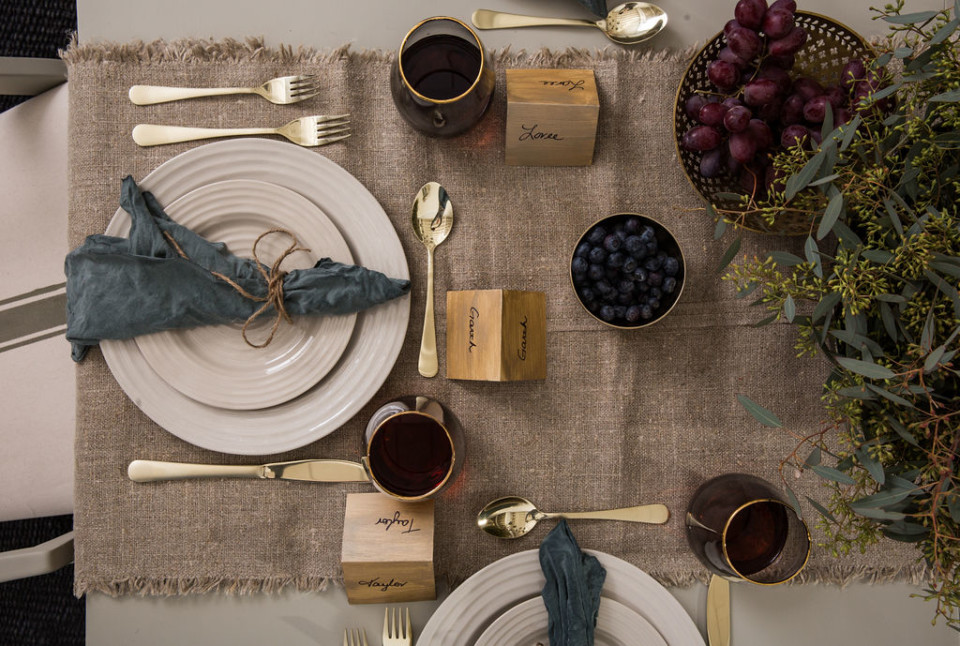 For this complete look, stay tuned for the rest of the series featuring these wonderful DIYs:
Painted Table, Painted Place Cards, Metallic Chandelier & Lamp Shades, and French Linen Stripe Chairs.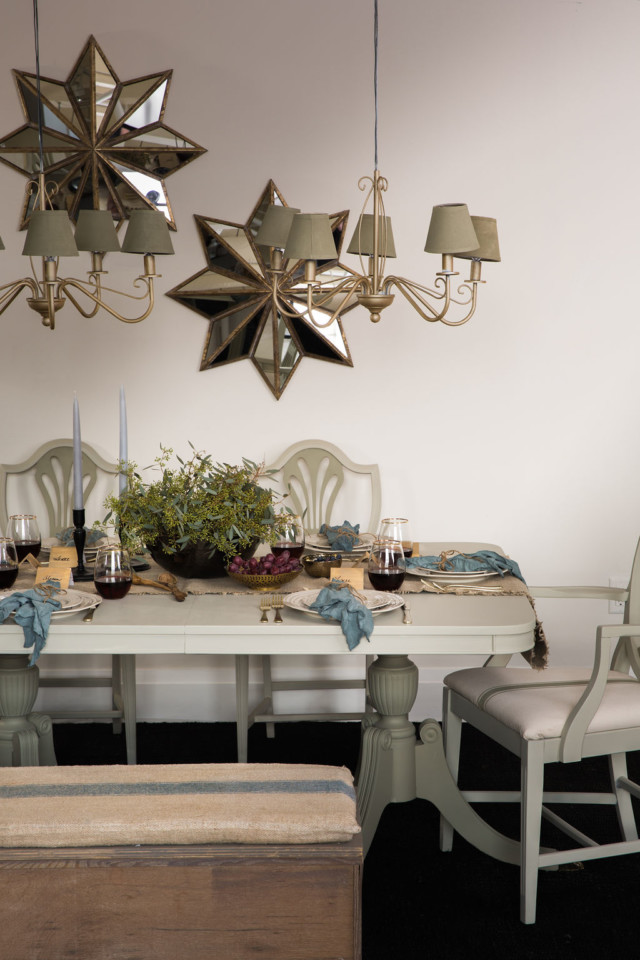 Looking for more inspiration?
Have you ever dyed fabric or wood using Fusion Mineral Paint? Show us your project in the Paint It Beautiful Facebook group.