Hello & Welcome!
If you're looking to retail a paint line, you're in the right place!
Thank you for stopping by to learn about my family run company, Fusion™ Mineral Paint! For small-business owners, Fusion™ is the anchor product line that brings customers in. Beyond our innovative collection of paint and accessories, our relationship retailing philosophy and commitment to strengthening independent businesses make Fusion™ an easy sell… Learn more about our family business, why and how I started Fusion™ Mineral Paint.
My name is Jennylyn, President of Homestead House Paint Co. In 2014 I launched Fusion™ Mineral Paint, the best complete range of paint and decorative faux finishing products on the market for the DIY'er! My parents started Homestead House Paint Co. nearly 30 years ago. I grew up with a paint brush in hand, developed an excellent background in product knowledge, paint composition & ingredients, expertise in application and a love for transforming beautiful projects with paint! Learn a little more about me and why I'm so passionate about paint here!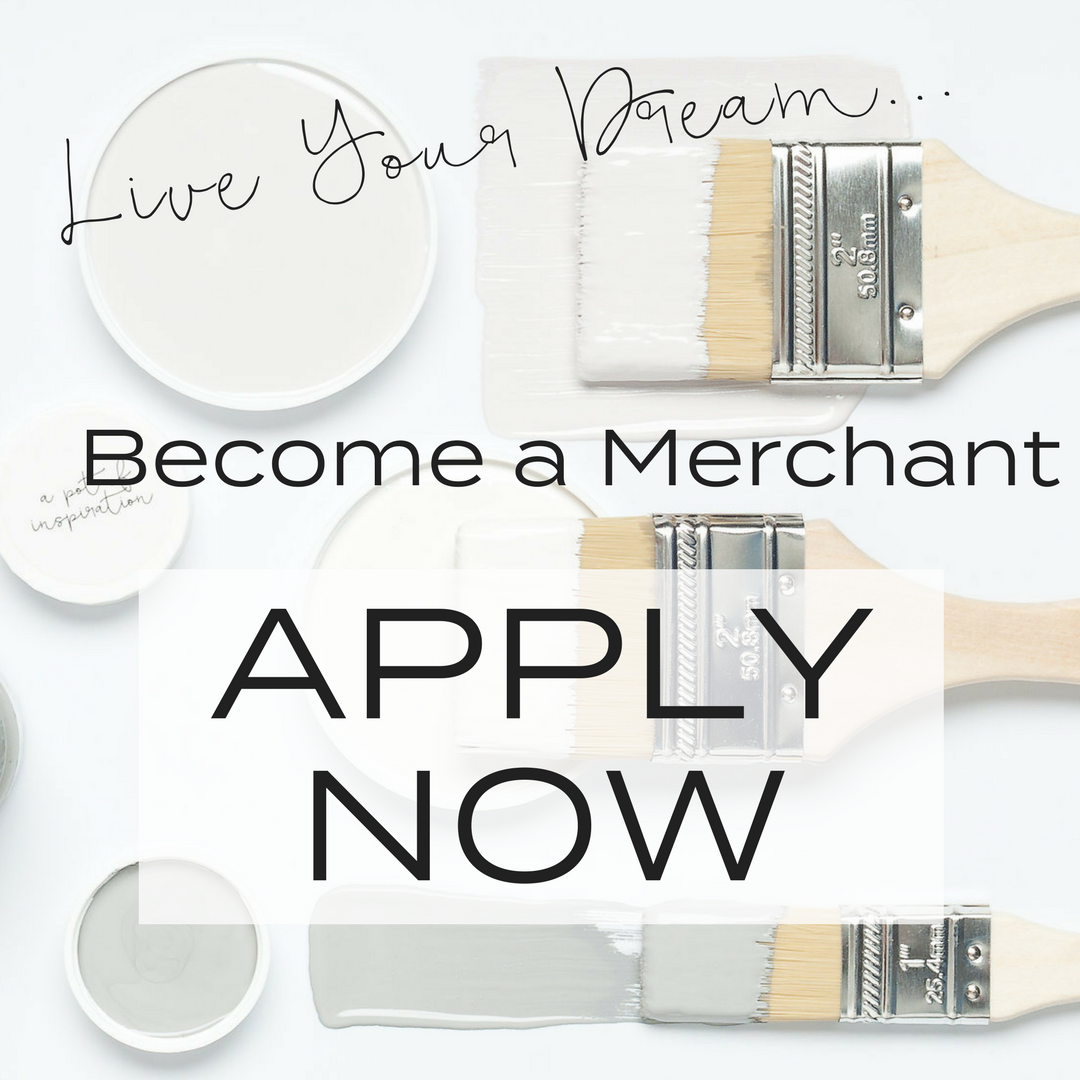 From Our Tutorials:
From Our Blog:
Exclusive Merchant Business Development Conference

Hockley Valley Resort & Spa Retreat!

We have just returned from our Annual Conference & Retreat at Hockley Valley Resort for our fabulous Fusion Merchants!

&…
Read More
As an entrepreneur and retailer in the Paint business for over 20 years, I know the ins and outs of what it takes to sell a fabulous product to your valued customers. Quality products, excellent pricing, the best customer service. We walk you through every step to insure your success as a Merchant.
Fusion™ was developed out of a dream that I had, creating high quality, well priced easy to use paint and decorative finishes all in one place. My struggle was trying to source everything that my customers wanted from as few suppliers as possible. Stencils, brushes, cleaners, metallic paints, gilding pastes, top coats, you name it, my customers wanted it! It was just too much to manage and I just knew that I could create a solution, and I did! Fusion™ Mineral Paint, Foundation to Finish All in One! When creating this gorgeous line of products, I wanted to be able to breath easy when painting. I developed completely new and all natural products not found anywhere else on the marketplace!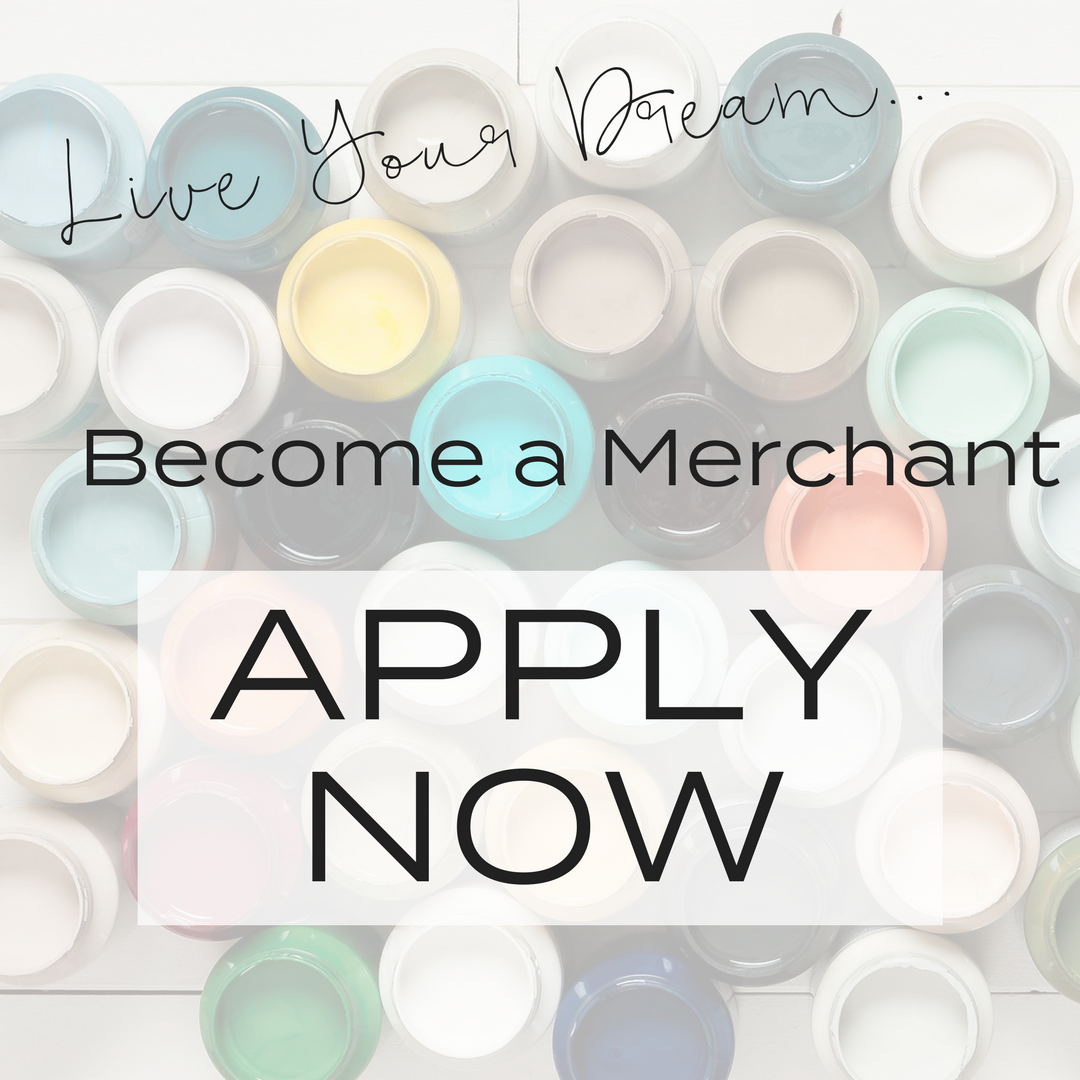 Foundation to Finish represents everything your customer needs to complete their project, small or large, in virtually any style! One complete product line providing everything that one needs when completing their project is a dream for our Merchants and your customers. The only limit is your imagination to what you can create with Fusion™ Mineral Paint!
I invite you to read testimonials of other happy Fusion™ Merchants and I welcome you to submit your application today to join my Fusion™ Family!
Testimonials
From Industry Experts
I've been painting over 40 yrs. I opened my shops found the best paint. That's when I took the training & continue &a…
Read More
Versatility, durability and reliability is our trademark, not only for our products, but for our company as well. We not only have an incredible support network for customer inquiries, but are highly regarded for our retailer support as well from our employees to our partners, there is a true passion and dedication to our product line. It's evident to all who work with us at Homestead House Paint Co.
A Few Reasons...
...Why Fusion™ Is Right For you!
Built in Top Coat

Quality:

Superior coverage, excellent durability & smooth application "It goes on like silk!".

Colour Range:

Over 50 gorgeous colours to choose from, bound to suit your clients needs.

Price Point:

With a very healthy profit margin for you, while maintaining a highly competitive retail price.

Retail Support & Training Programs

Customized online training and in person training available.

Point Of Purchase Materials:

How-to guides, real painted colour cards and much more!

Brand Recognition:

Marketing, social media, national magazines and TV personalities– lots of LIVE TV Segments and more!

Workshops:

Workshop guides and outlines for many different kinds of workshops so you can increase your revenue streams today! Access to Workshop ambassadors to provide support.

Online Videos & Tutorials

Both Public and Private Merchant only videos available.

Exclusive Private Facebook Merchant Support Group

Mentoring by Jennylyn, creator of Fusion™ Mineral Paint, through Live Facebook feeds to our Private Merchant Facebook page weekly! Daily posts and conversations to support you and your business.
Below are our answers to some frequently asked questions about why you should join us as a retailer.
We want you to be passionate about Fusion™ Mineral Paint!
We're certain that once you try it, you'll fall in love with Fusion™. Order a Retailer Trial Kit and start falling in love…if you haven't already!
Q
What is the initial investment?
We have several different start up options ranging from $1300 to $4500. Each package contains excellent incentives, some include FREE shipping, FREE online training and more!
Over $500 in free marketing materials & access to images for your social media and promotions all for FREE.
There is no minimum dollar value for re-orders. We provide many different point of purchase materials and visual display ideas to help you increase your in store sales.
Our best Merchants are selling between $10,000-$15,000 monthly! Make this dream your career and we'll show you how!
Q
How does shipping work?
Once you place your order through our easy to use online ordering system, you receive a confirmation email immediately.
We ship via UPS or an equivalent courier and you receive tracking information upon departure from our warehouse. Fulfilling orders takes anywhere from 1-3 business days, and then shipping time to you.
An initial order shipping cost is approximately 12%-15% of your total order cost depending on your location and size of order. We pay all customs and brokerage fees for orders entering into USA so ordering from us is hassle free! Also when you purchase a larger initial start up package, you get your shipping back free on your first order!
Q
What about territories?
Through a recent third party sales analysis, we have learned that those Merchants who are closer to other Merchants, their overall sales were higher – for both Merchants!
We like to see our Fusion™ Family as collaborators, as a team, not as competition, without over saturating the marketplace.
We try to balance this with a customer's need to easily access the products. By having the customers come to your store, you can provide the best solution for their project and make sure they leave with everything they need to successfully complete their project(s). It also encourages them to take a hands on workshop!
Q
What is required of a retailer?
Passion is the number 1 thing we're looking for! If you're willing to invest in Fusion™, we're willing to reinvest in you, and we do that through our incredible Merchant Support.
We include with your order Online Training from the comfort of your home. The more you invest in yourself with our Online Education, the more money you will make through increased sales, up selling in store by ensuring your customers get everything they need to complete their project and return as happy customers!
Our objective is to enable each retailer to be able to confidently use all Fusion™ products and answer questions about them to properly support their customers.
We ask that you have a store with the ability to offer workshops. A small space is all you need. Those Merchants who offer workshops on average sell 3 X more product than those who don't. Don't worry- we've got you covered when it comes to teaching workshops from ideas to step-by-step guidance.
When you become a Fusion™ Merchant you gain exclusive access to an entire Exclusive Merchant only Resources website that helps not only your Fusion™ sales, but your business as well. Here is a snippet of what you will gain access to:
Merchandising Tips
Social Media Support
Sales Tips
Workshops Instructor and Student Guides- just print and you're ready to start your workshops!
Access to Fusion™ Photography and Branding, for use on your websites and social media. Nearly 1000 images are available for use all by a professional photographer!
Q
Is my retail space right for this product?
Our main goal is to partner with shops that have a physical retail space, where the staff are trained on our product lines and available to offer customer support in store.
It's also ideal if a space is available on-site, or close by, where workshops can be hosted. You are also welcome to sell this product on your own website using our images and photography.
Absolutely, we encourage it!
We want you to have full confidence in the quality of the Fusion™ line before committing to selling it in your store. We have made a potential retailer kit available for you to purchase at a discounted price. Once you try it, we know you'll love it and want to sell it in your store! Try out the Fusion™ Retailer Trial Kit.
Yes, I want to be a Retailer!
What is the next step?
We've made this as easy as possible—please go to our Retailer Application page.
Within 24 hours of submitting the application, you will receive a call from us here at Fusion™ Mineral Paint to ensure that this product range is the right fit for your store!
I am looking forward to receiving your application and welcoming you to the Fusion™ Family!
From Our Tutorials: