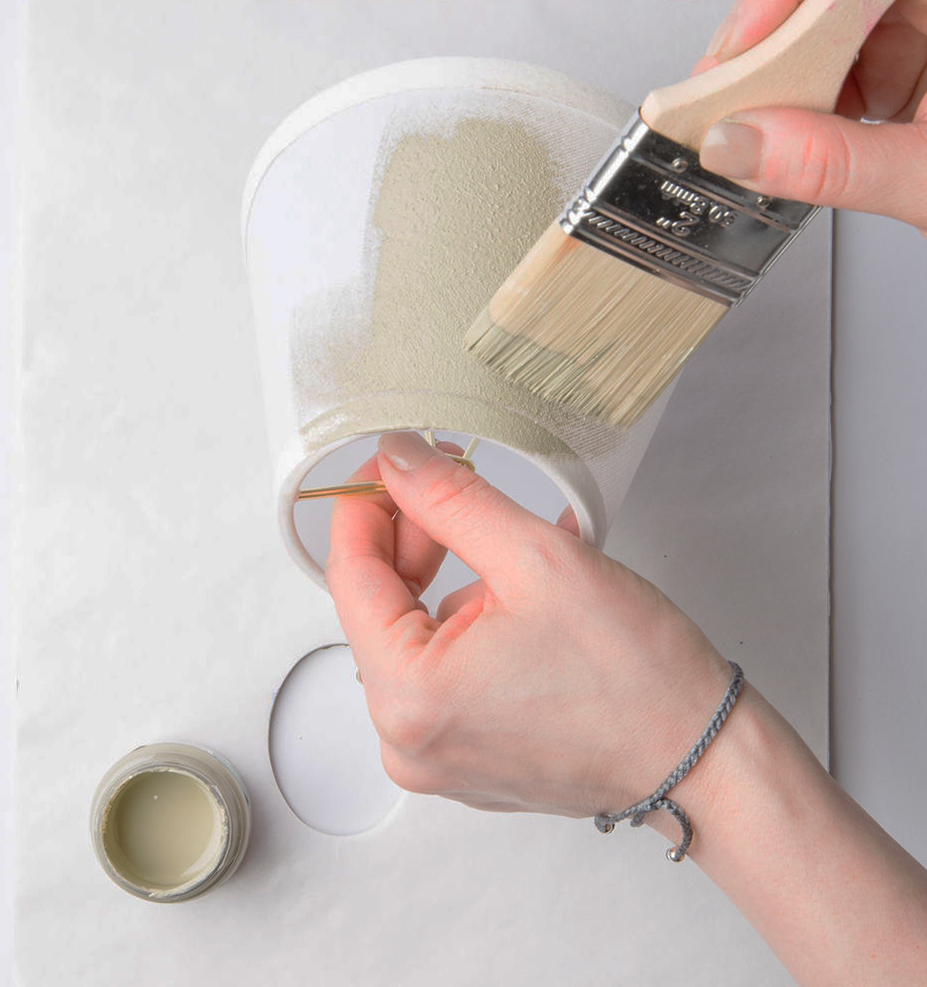 Share:
Any good dining room revamp should include some fresh lighting.  In this final part of our series, called Company's Coming, we refinish a chandelier with fresh color.   Complete this and you'll be ready show off your new dining area this holiday season!
As a note: Fusion Mineral Paint is not a heat rated paint, but the lamp shade and chandelier metal should be far enough away from the heat source that it won't cause any issues.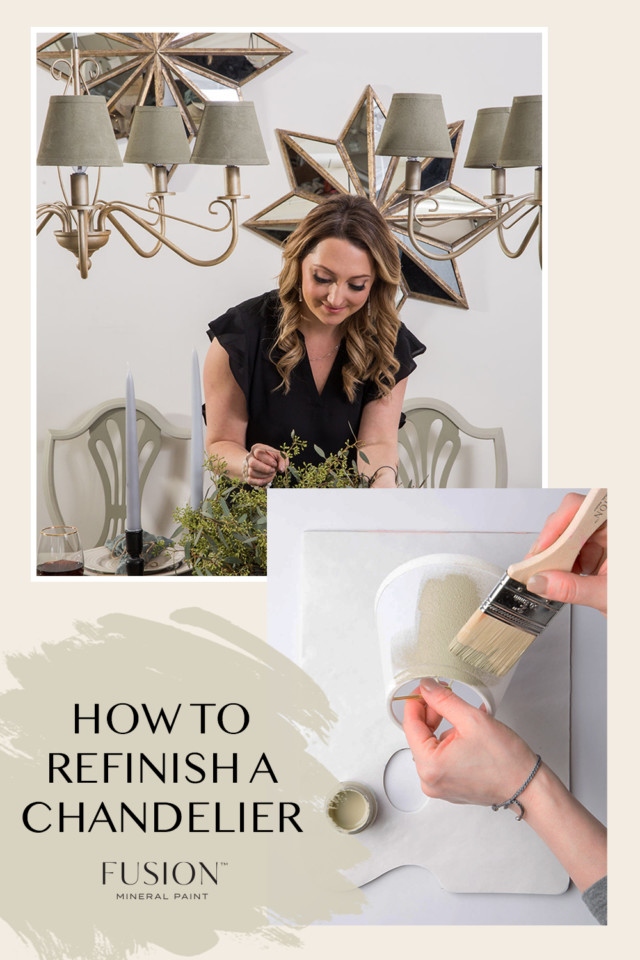 HOW TO REFINISH A CHANDELIER
We're sharing this project for a few reasons, but namely because it answers these two questions: "can I paint over metal with Fusion Mineral Paint", and "can I paint Fabric?" The answer to both is yes!
DO I NEED TO PREP METAL SURFACES BEFORE PAINTING?
Most metals don't need a primer –  unless the metal is rusting, in which case you'll need to give it a sand then apply a rust inhibiting primer to prevent bleed through.
Simply clean the metal surface with your TSP, and apply as many coats of paint for your desired finish.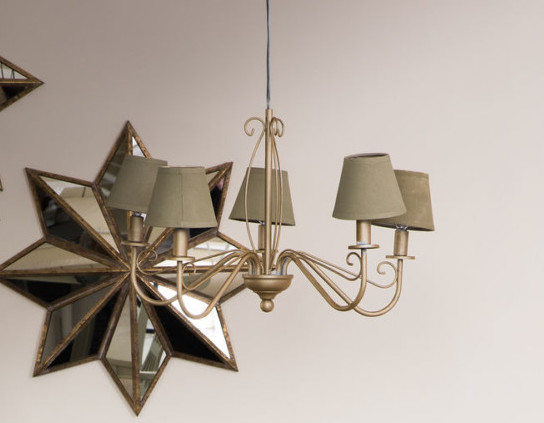 CAN I PAINT FABRIC USING FUSION MINERAL PAINT?
Yes!  Every kind of fabric will have a slightly different look and feel.  From leather & vinyl, to cotton & upholstery, you can completely transform a look with right kind of prep & paint.
For How to Paint Fabric, please refer to our blog or video tutorial for techniques, tips and tricks.
We also have some great tutorial videos for: Vinyl & Leather, Suede & Velvet, and Polyester.
You would be surprised but painted fabric actually feels quite nice.  It doesn't crack or peel!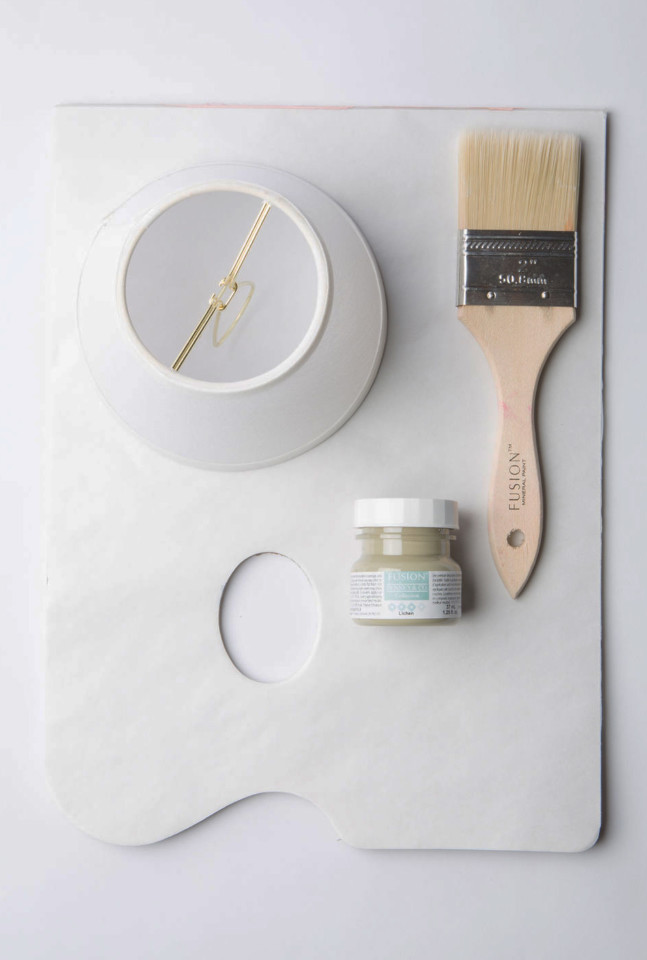 These lamp shades were painted in Linchen, the same as the table, to really bring everything together and keep it tone on tone.


To achieve this complete look, try these other DIYs: Paint Dyed Napkins,  Painted Place Cards, Painting  a Table, and French Linen Stripe Chairs.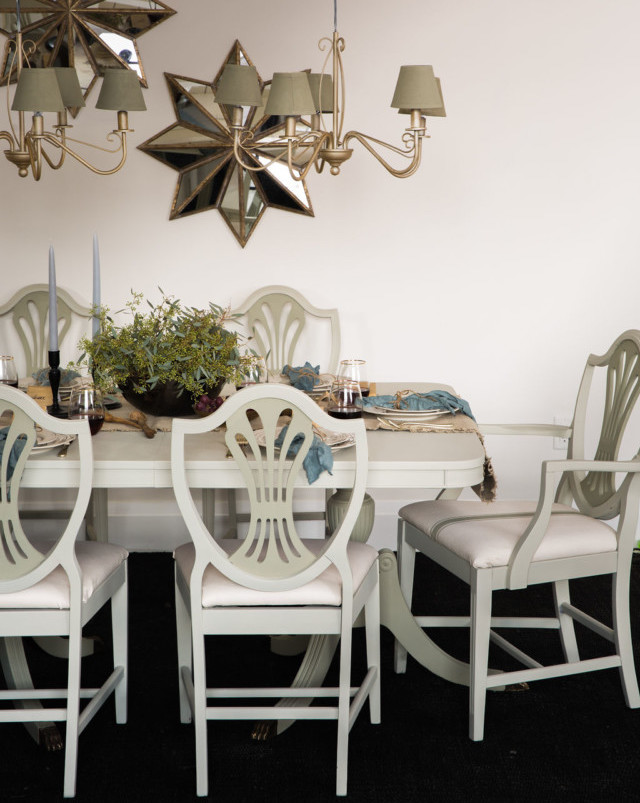 What kind of projects will you be tackling ahead of the holiday season?  Share your stories in the Paint It Beautiful facebook group.