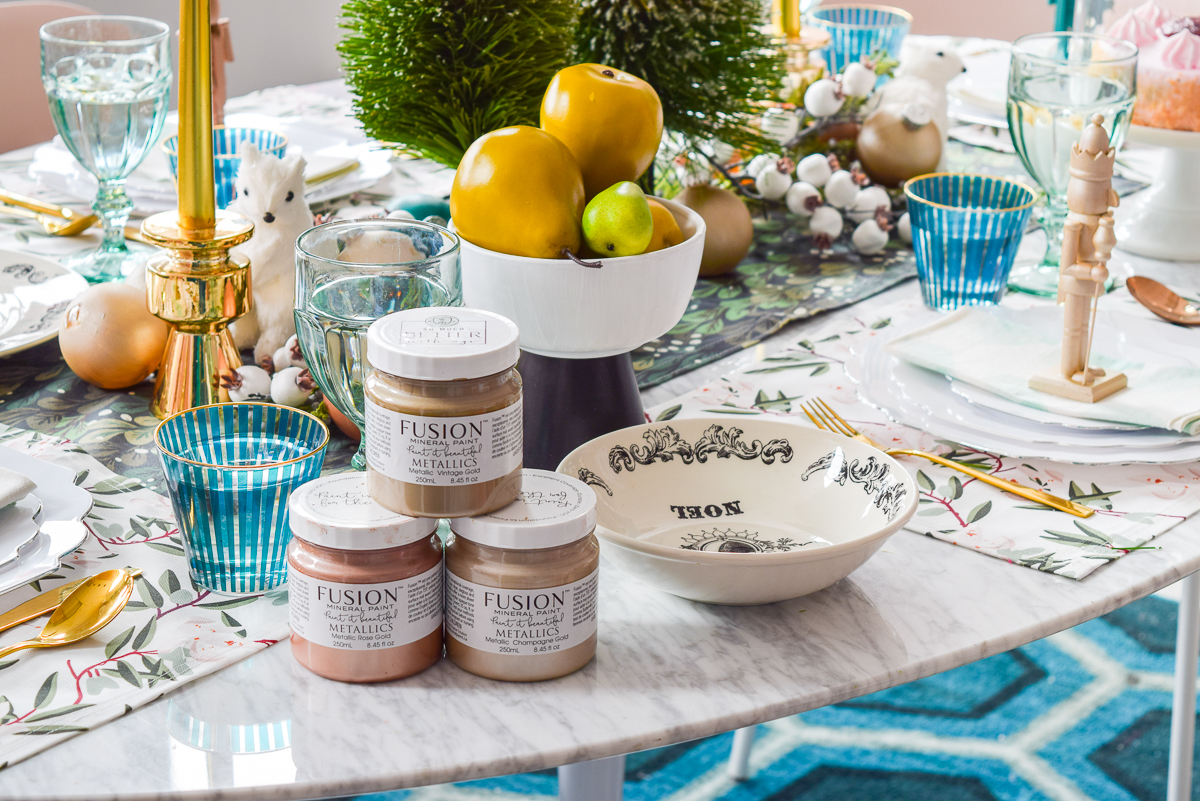 Share:
There are few things more fun for us during the Holidays then preparing a gorgeous tablescape! Between Thanksgiving and Christmas, we here at Fusion, just like we're betting you do, spend a lot of time cooking those holiday dinners. So your table presentation is the icing on the cake. Unless there is cake, but you know you what we mean. Today we are teaching you how to create your own DIY Metallic Holiday Tablescape.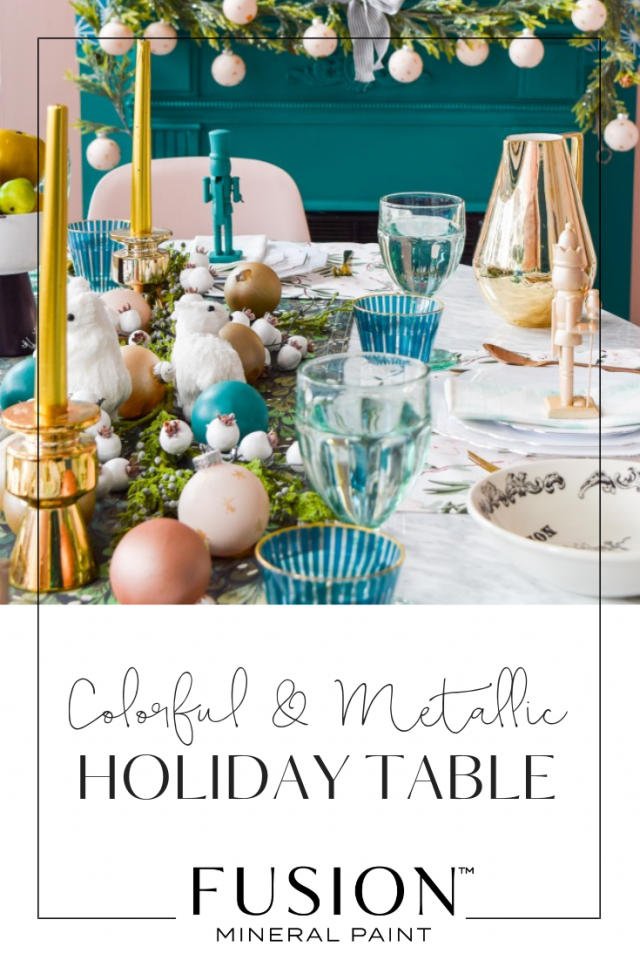 There's nothing better than whipping out your favorite plates and chargers, ironing the linens and playing with glassware until it all feels right. So if this sounds like your cup of tea or even if you just need some holiday inspiration for your big dinner party, this metallic and green tablescape is for you. 
WHAT YOU'LL NEED FOR YOUR DIY Metallic Holiday Tablescape:
Between the holiday baubles and the nutcrackers, there's tons of room for flair or minimalism, it just depends what you're into. Whatever your style though, you absolutely need some metallic nutcrackers for each place setting. Not just any metallics though, the new Fusion Mineral Paint line of Metallics are silky, smooth, and oh so luxurious – perfect for the holidays!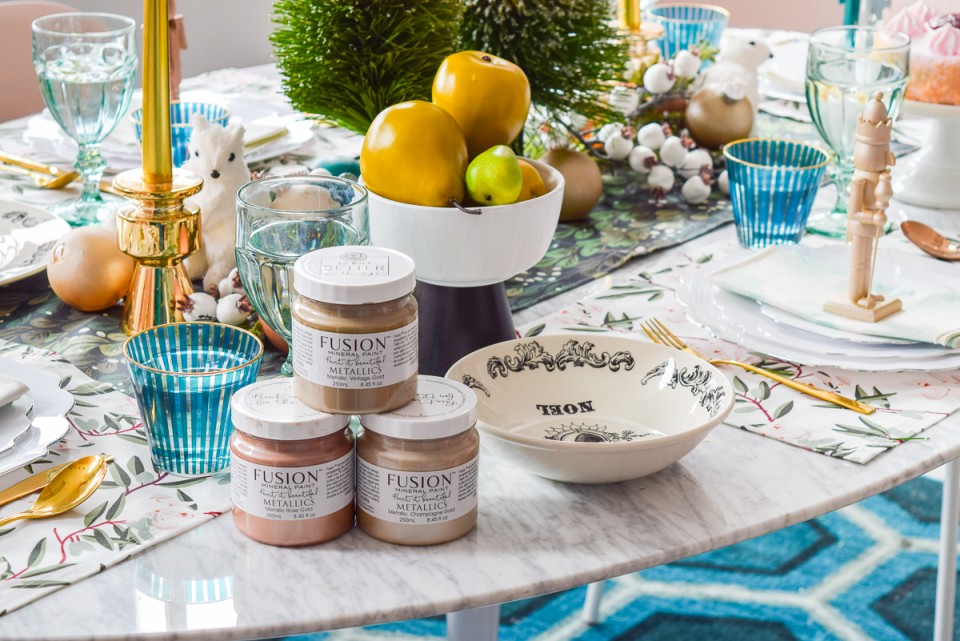 You can find these wood nutcrackers at your local craft store for a few dollars and you can usually find the clear plastic baubles a few isles over. Mix them together with a few strokes of paint and you've got the base for a beautiful table!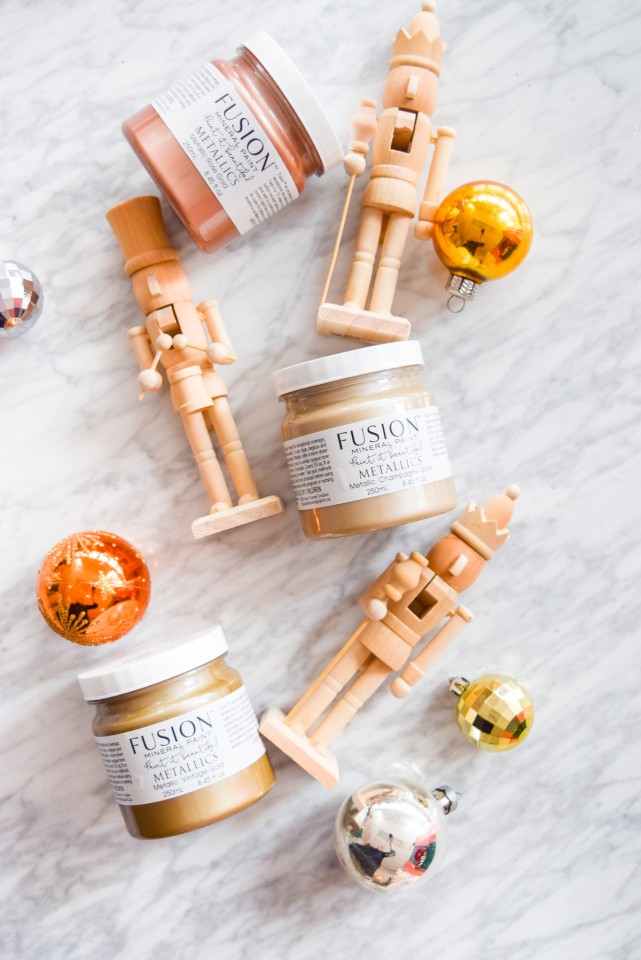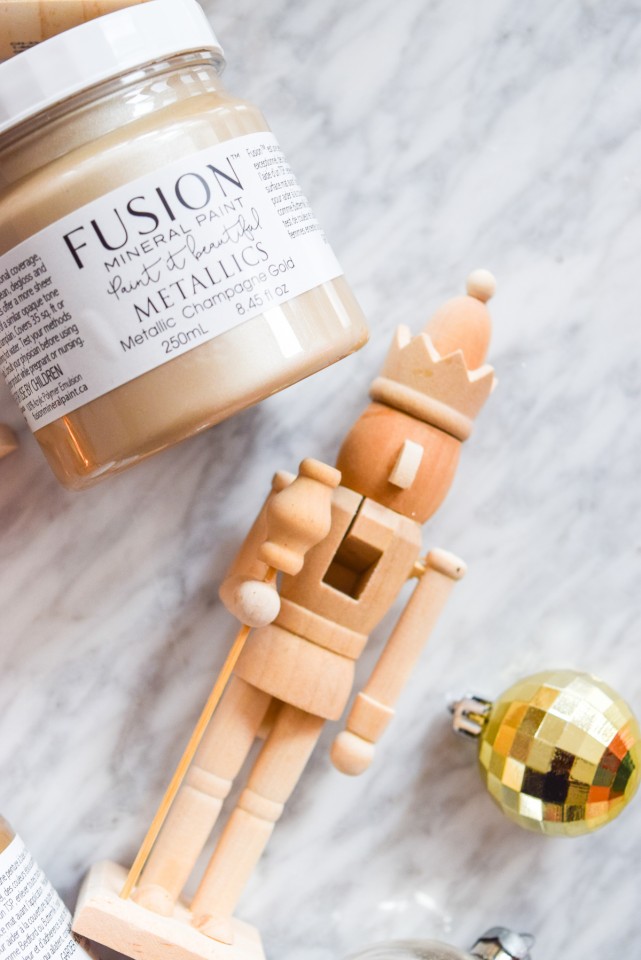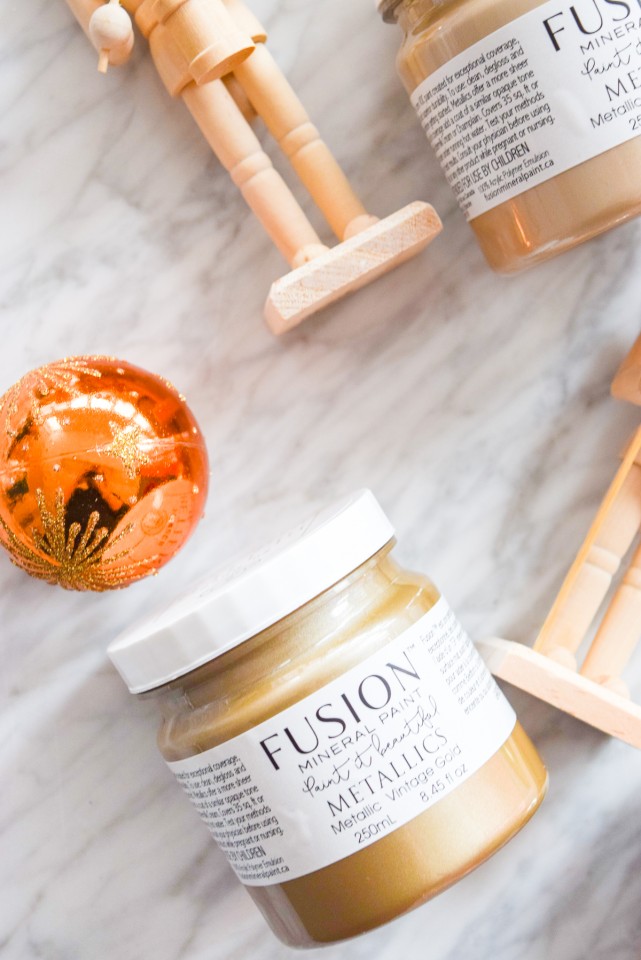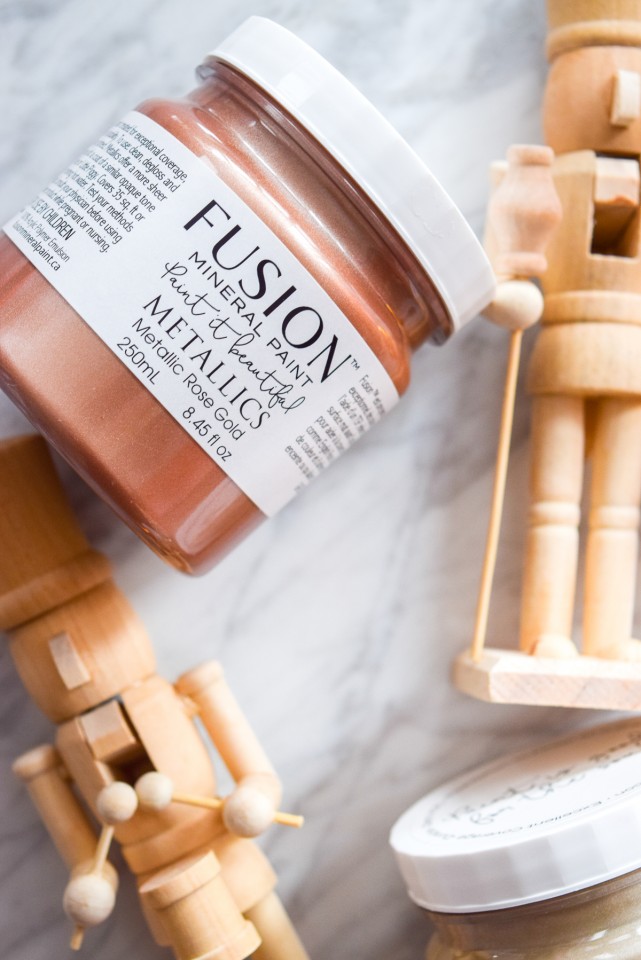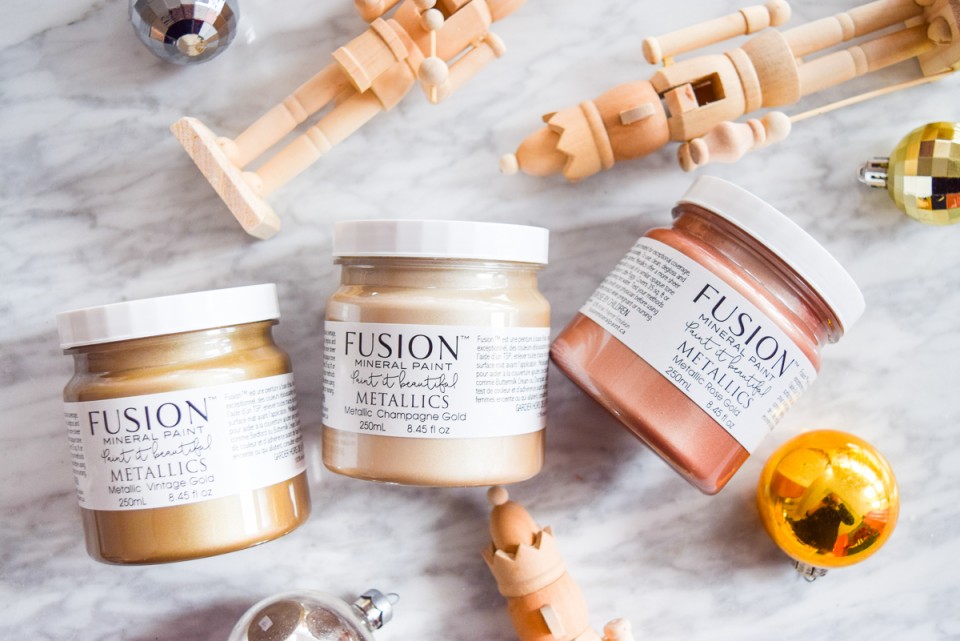 It's even a fun craft to get your kids involved because painting with Fusion is super easy as it goes on very smooth and it's safe for little hands to use plus it's VOC Free. That means you can paint indoors all winter without any worries.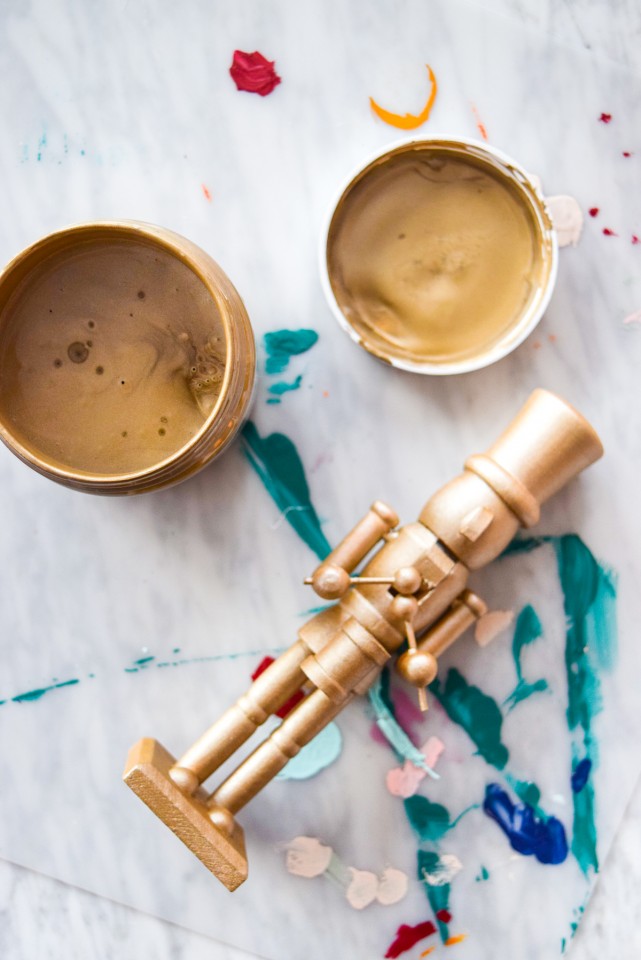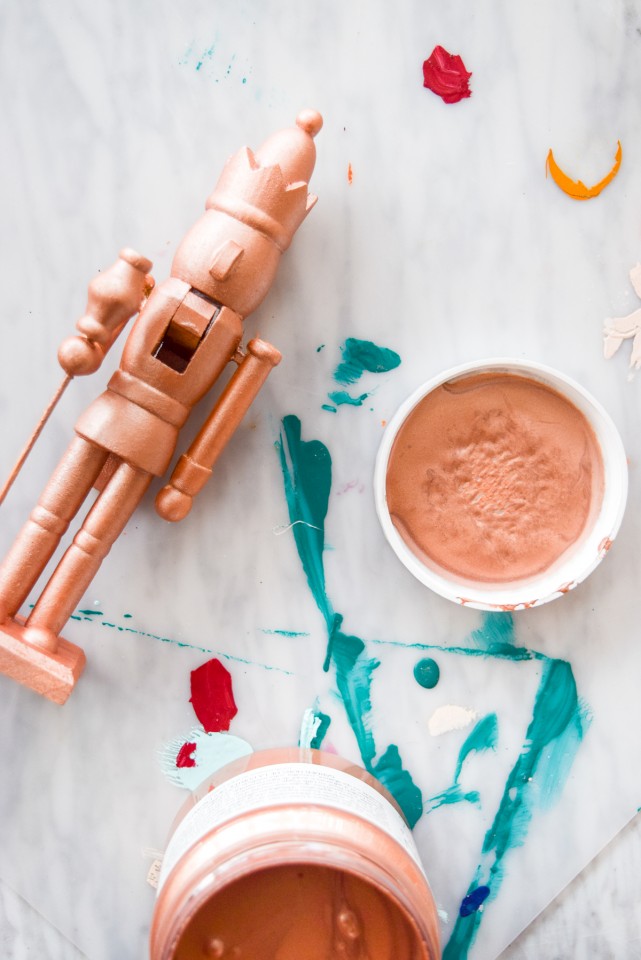 Using a combination of Little Piggy, the new Fusion Metallics and some Renfrew Blue, we pulled together a winter wonderland for the center of the table.
We started by layering the baubles around some juniper branches. The metallics really bounce off of the greens and blues!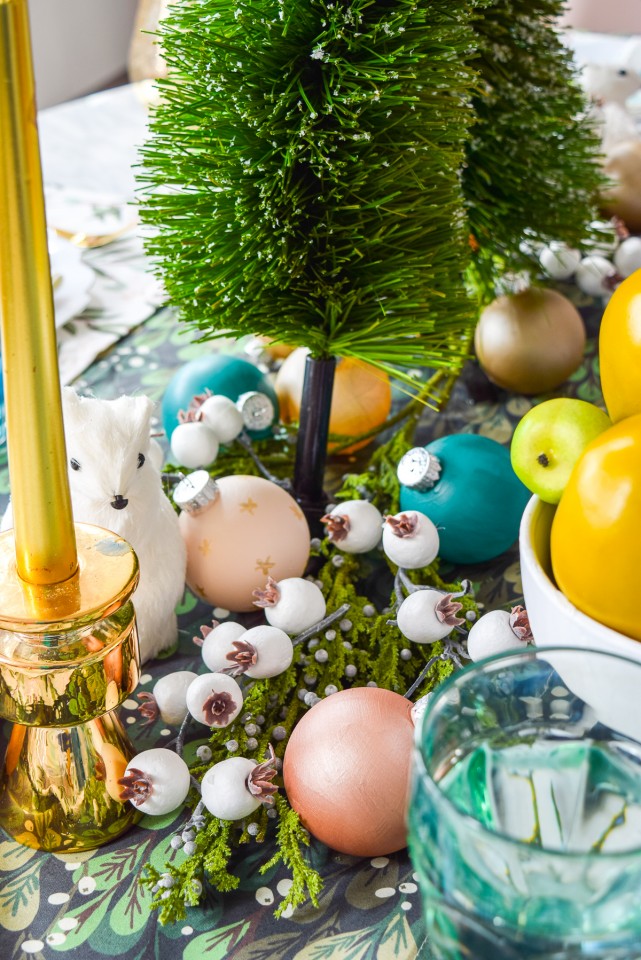 We then added some fluffy woodland creatures in white (like these mini polar bears) to create a bit of a scene and add some softness to the space.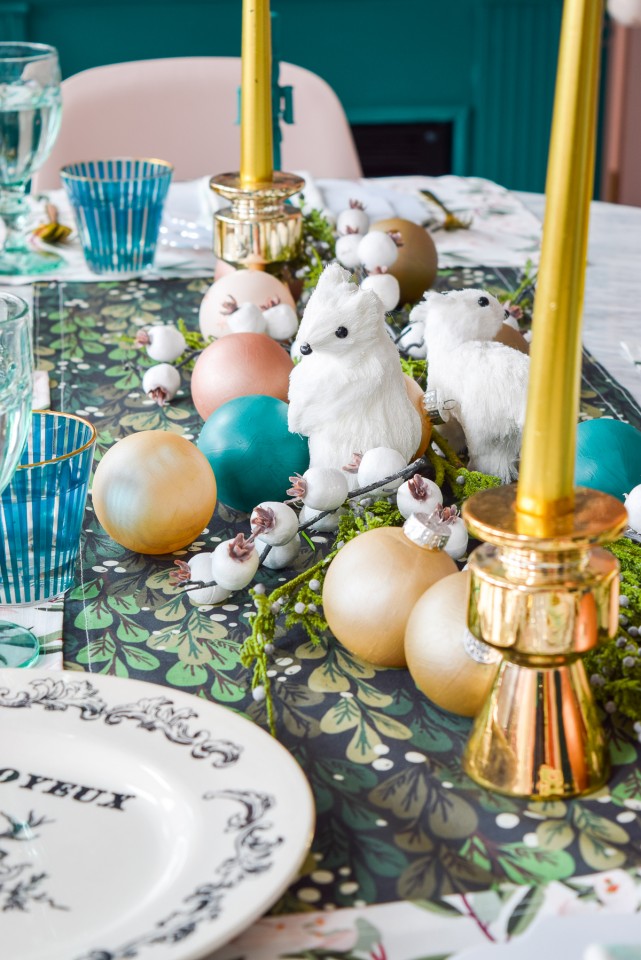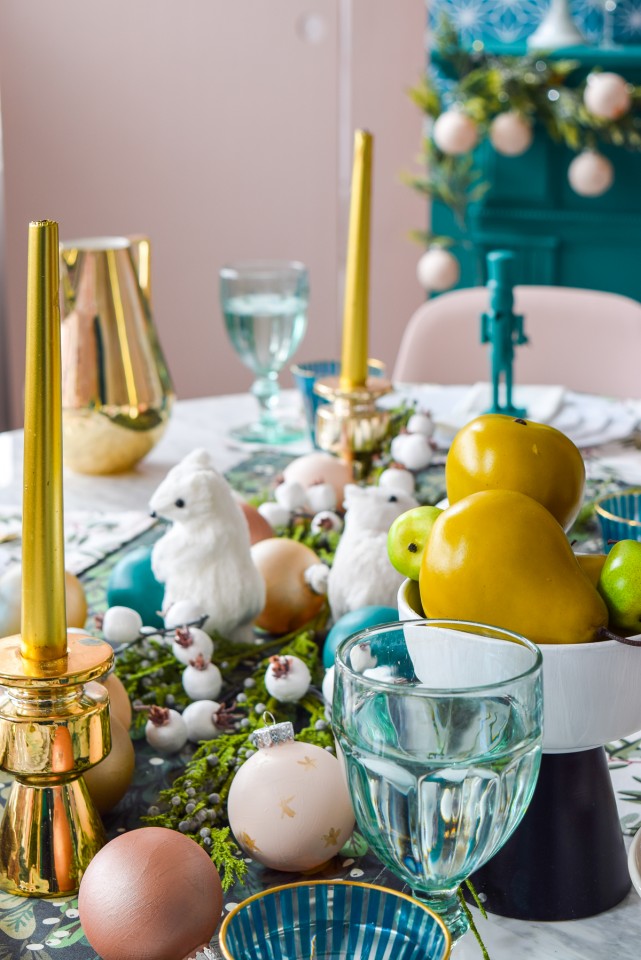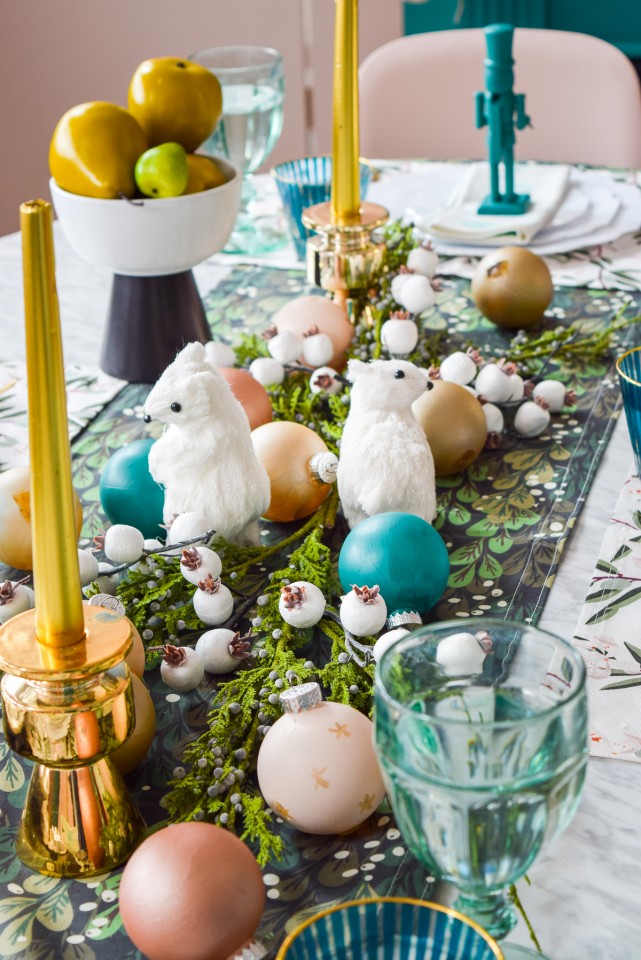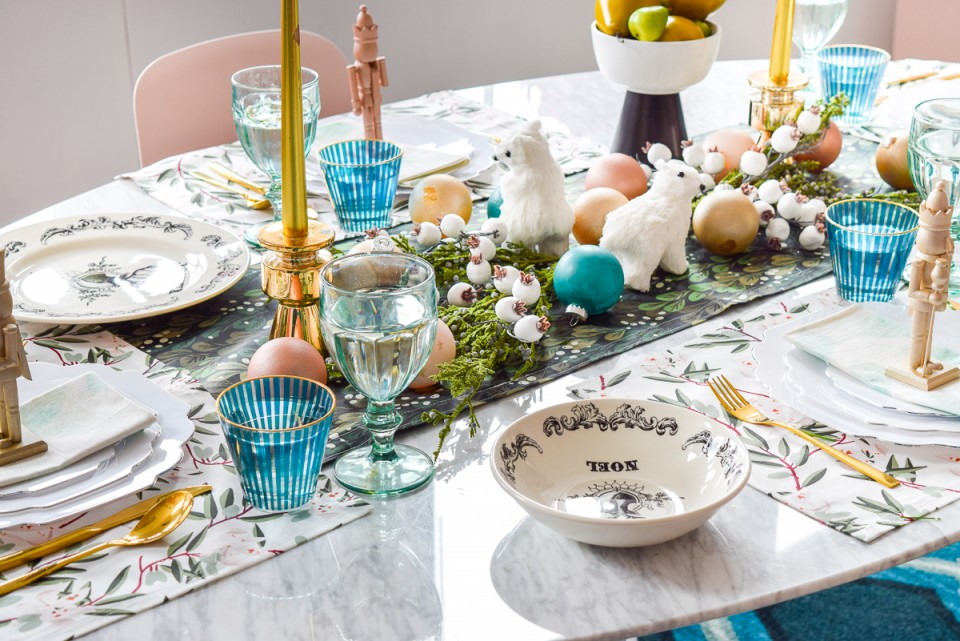 On the place settings themselves, we added the painted nutcrackers. Against the white plates and the gold cutlery, they absolutely pop!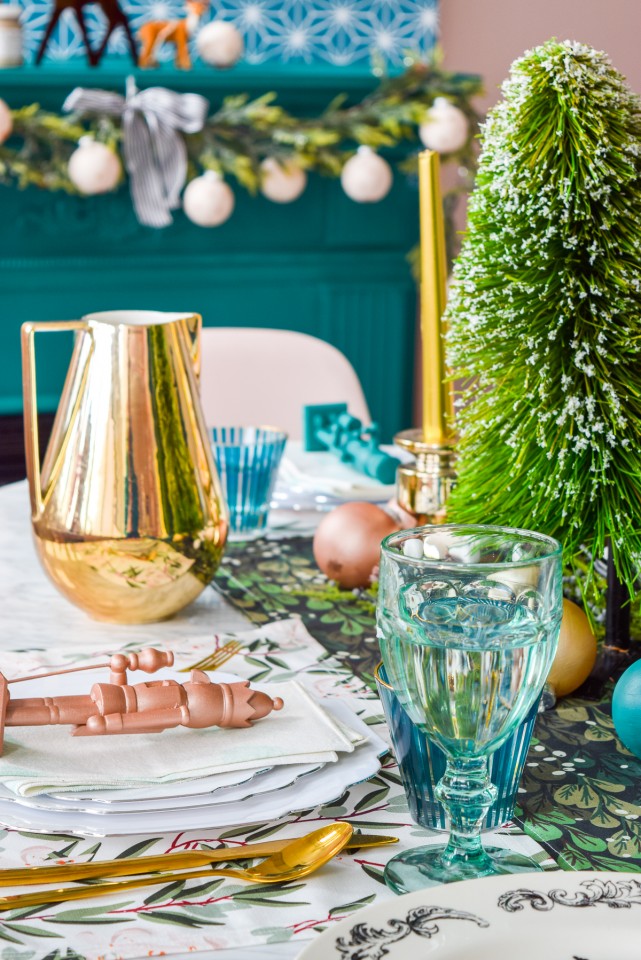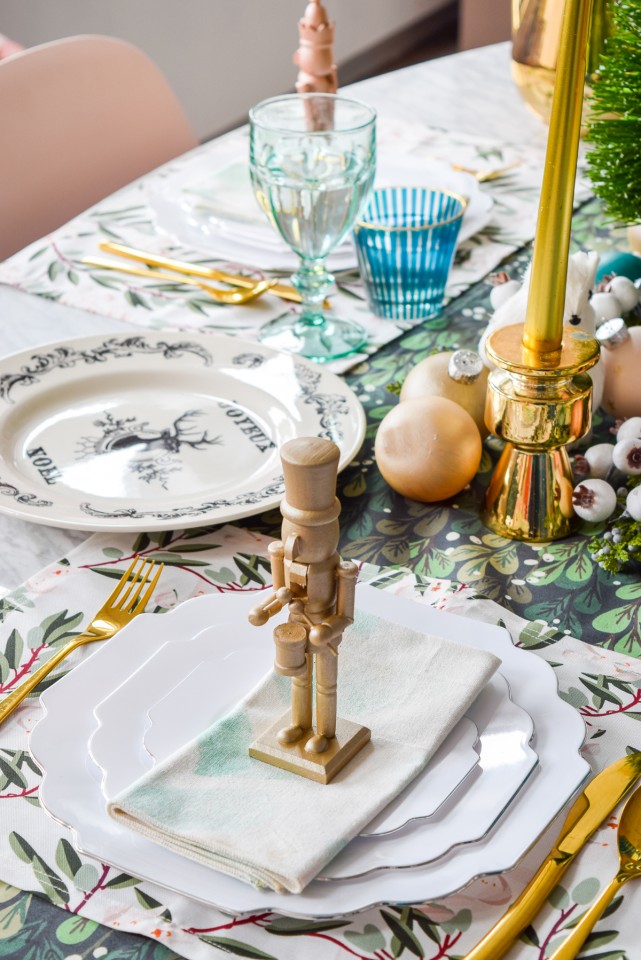 What's not to love!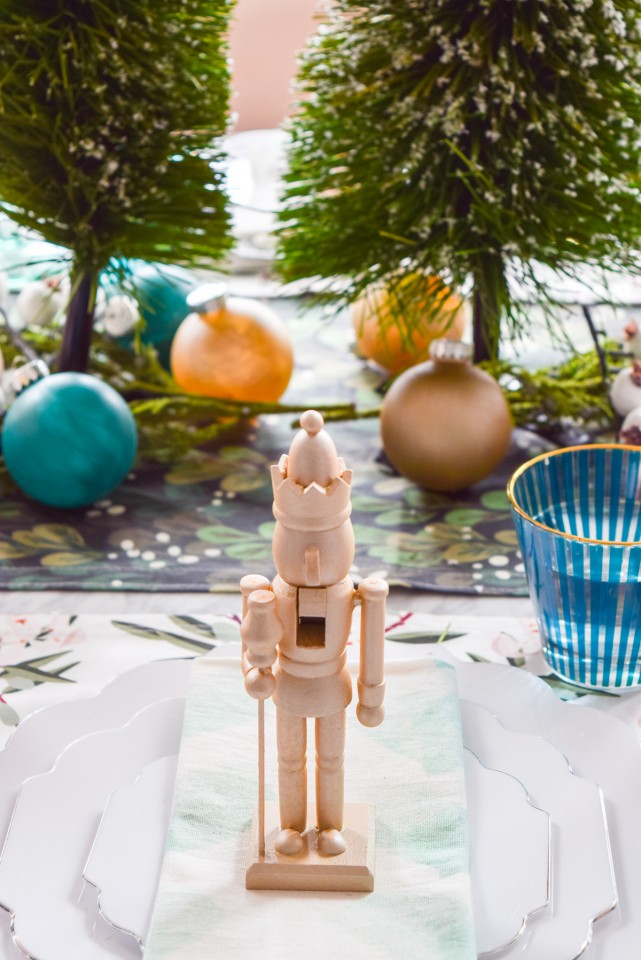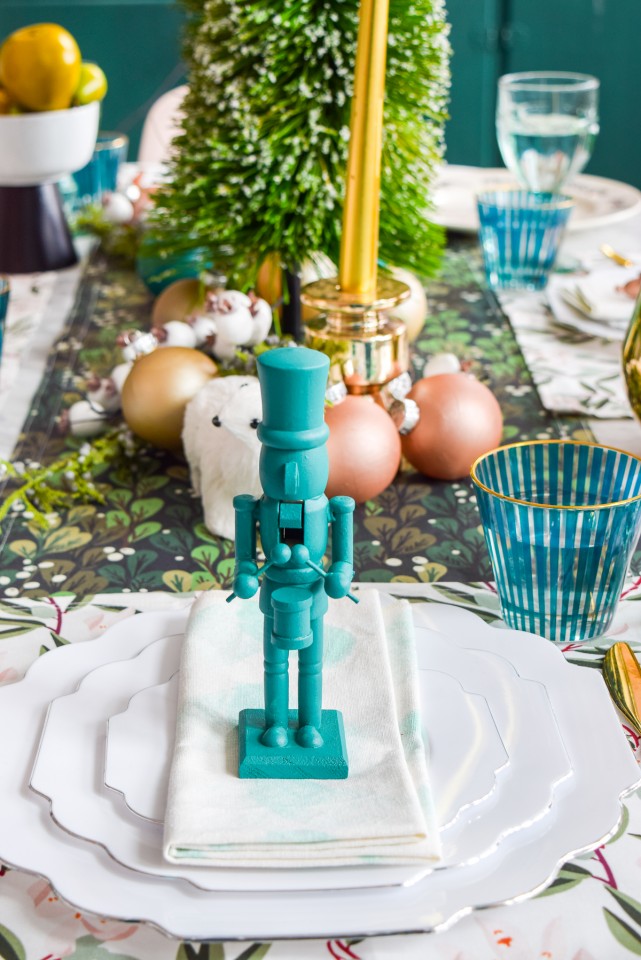 You can easily recreate the look with a few dabs of paint and some fun baubles for a magical Holiday wonderland!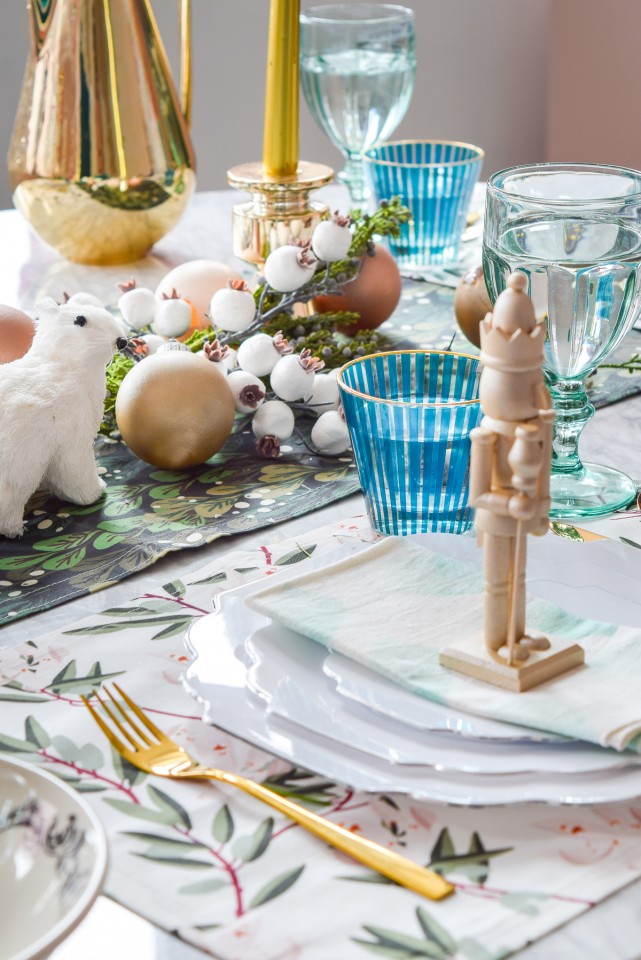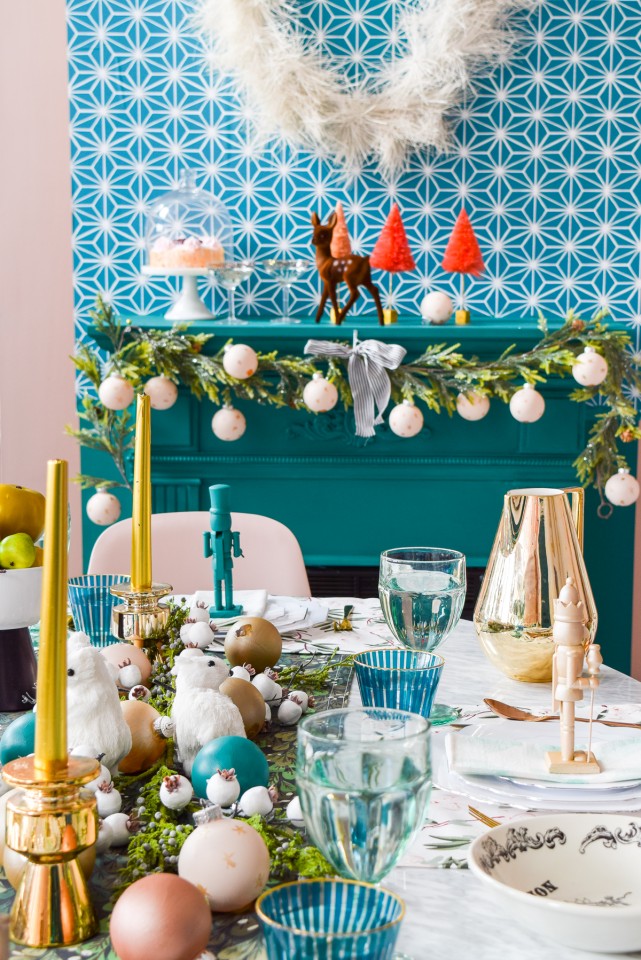 If you've re-create this look or have done your own tablescape using Fusion Mineral Paint, share it with us in our Facebook group, Paint it Beautiful!
And we hope you caught the first post in our Holiday Metallics series on how to make a stand out centerpiece, that you can use on your table or as a stand alone item anywhere in your home.
PIN IT FOR LATER!