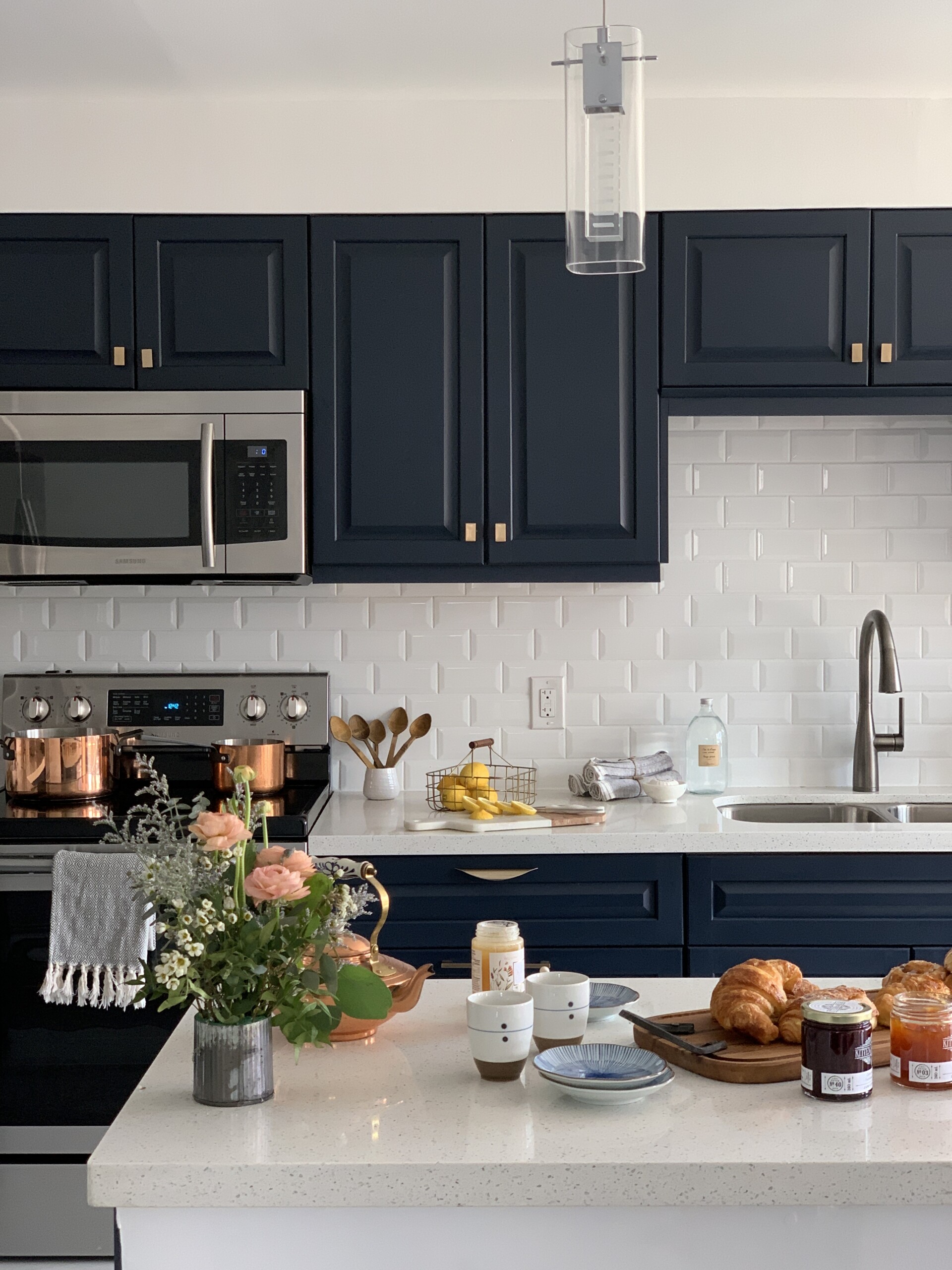 Share:
We all know the kitchen in any home is the most expensive spot to makeover, but what if you could have a designer looking kitchen on a budget? What if I told you that for under $150 and a long weekend, it's possible with Fusion Mineral Paint! This post is going to give you pro top tips for painting kitchen cabinets and give your kitchen a whole new look on a budget that is affordable!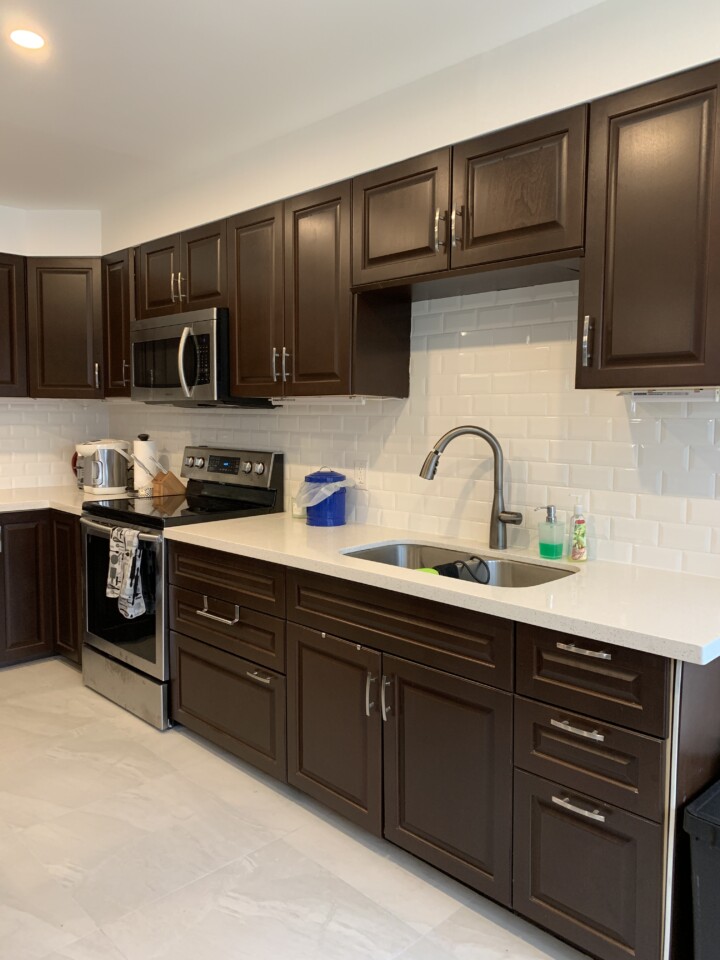 Pro tips
This Kitchen was painted by Jennylyn, it belongs to dear friends and they asked for help… from the pro! Jennylyn went Live on Fusion Mineral Paints Facebook Page a while back, asking for help to choose a colour and giving you tips of kitchen cabinet painting. You can see that video here.
Choosing your colour may seem obvious but getting to see the colour in your lighting makes all the difference, that's where our handy tester sizes come into to play! They are the perfect size to get a good reading of the colour in your space and your lighting as that will always affect the colour.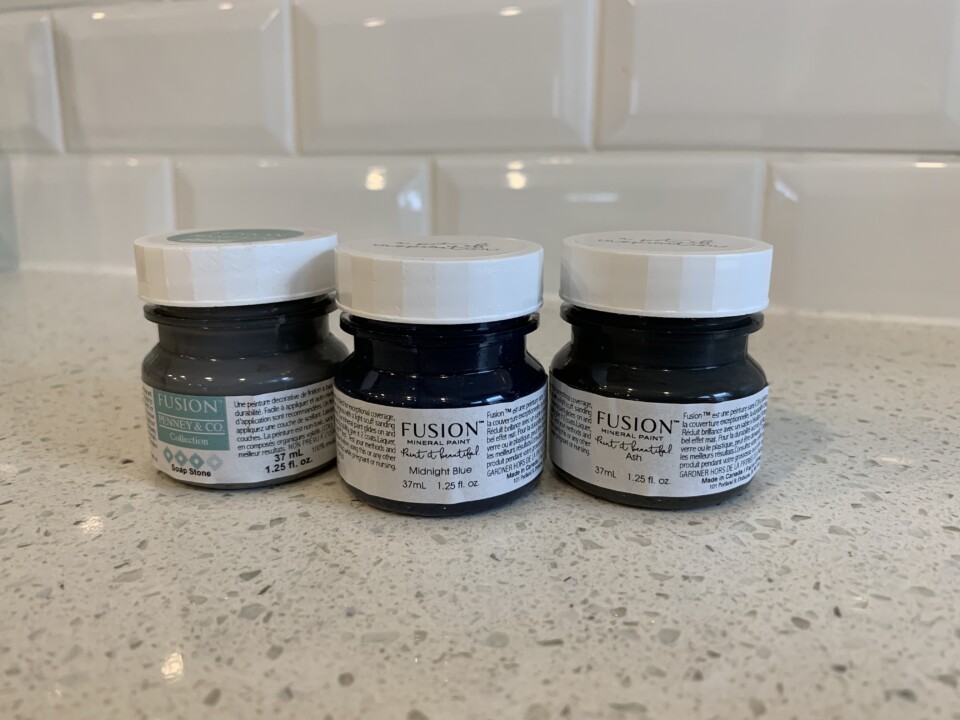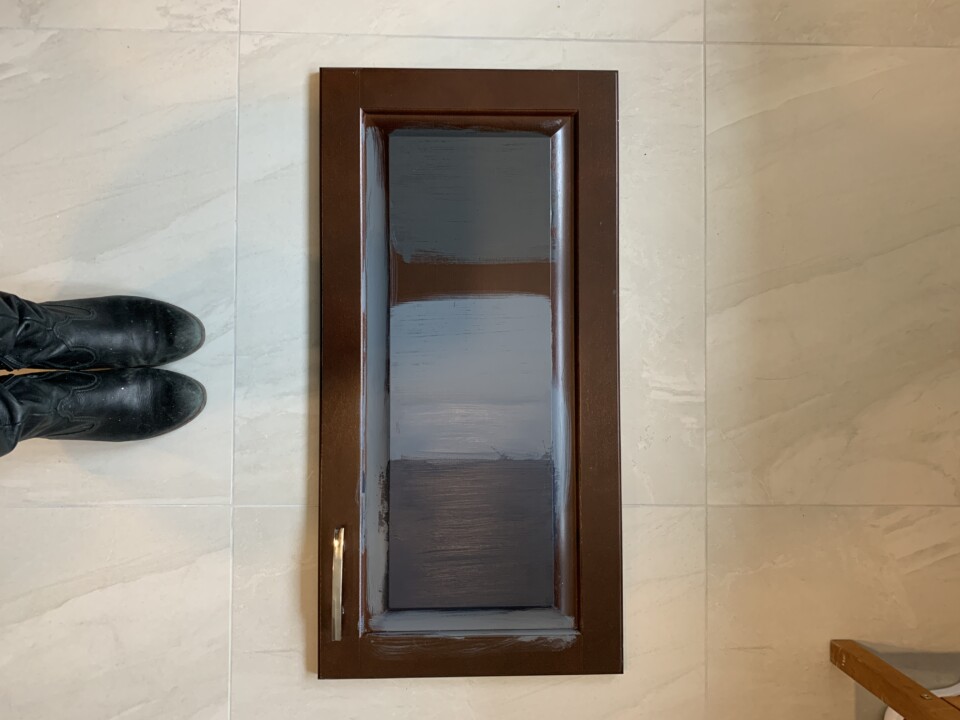 Top 4 questions on how to paint kitchen cabinets answered
The 4 most important questions that need to be answered for you to be super successful when painting your kitchen cabinets are:
What prep is needed?
Do I need Ultra Grip (primer)?
How do I avoid brushstrokes in my paint finish?
Do I need to use a Top Coat for protection?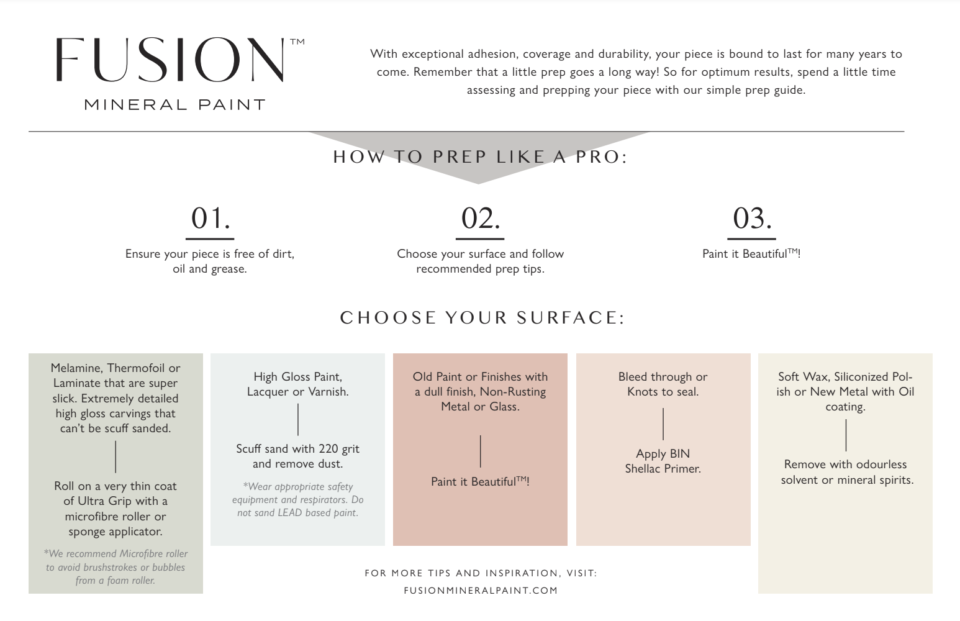 Prep
Although this subject has been covered before it is worth going over some simple steps to ensure you get the best finish possible. Kitchens are oily and greasy places. Even the cleanest kitchen cabinets will have airborne grease on certain surfaces.
So first step is to use TSP to clean, clean then clean again! Just kidding, once should be enough! Fusion™ TSP Alternative is a water-based degreaser used to thoroughly clean most surfaces prior to applying paint. TSP is highly efficient, it removes oil, grease, fingerprints, stains and other contaminants, which will improve the adhesion and the look of subsequent coatings. This little bottle is a concentrated version, you only need 1-2 cap fulls for a litre of water. It's very eco friendly and goes. along way!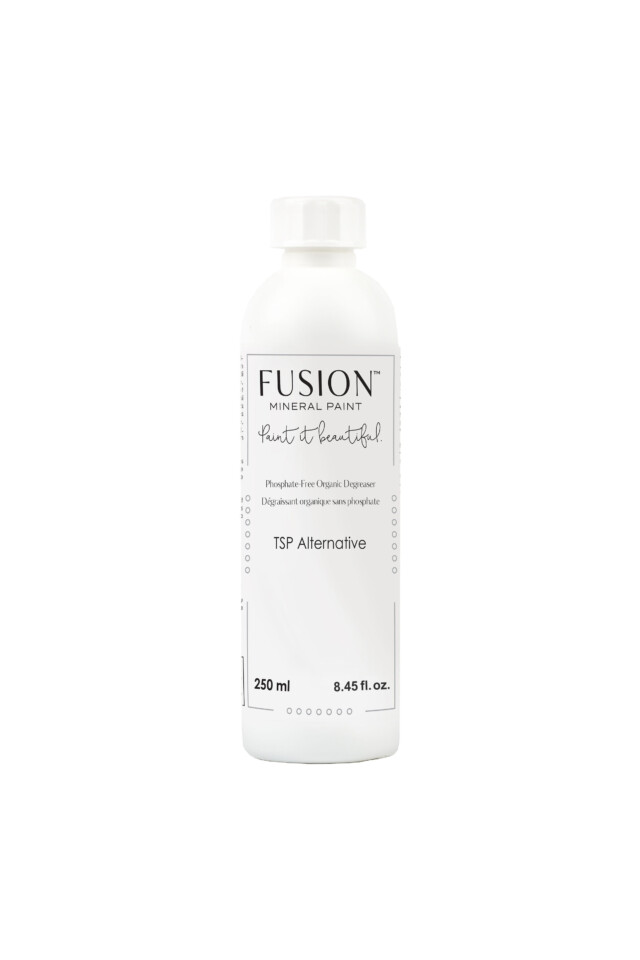 Do I need Ultra Grip?
Ultra Grip can be overused! Yes, that's right, most surfaces don't need it but there are a few really tricky surface to paint. Our Ultra Grip allows for Fusion™ to adhere to surfaces that are typically not for painting such as a lacquered surface, laminate, metal or glass.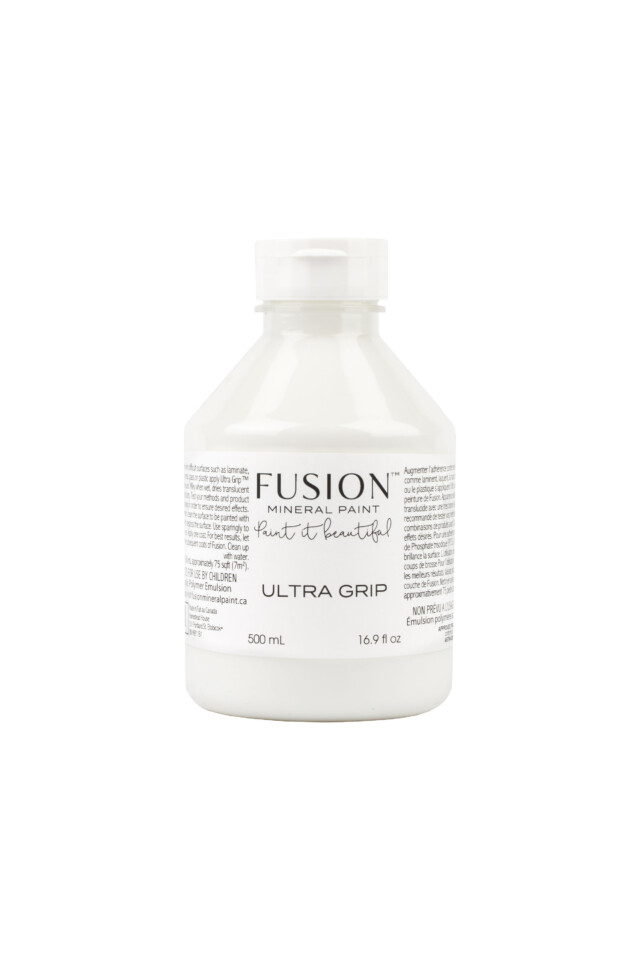 A good rule of thumb for if you will need to use it is if you go to apply paint to your surface, and you see a lacing effect happen immediately. That means there is something so resistant on your surface, that virtually nothing would like to adhere to. Our Ultra Grip is beyond primer, it's simply pure resin which is the strongest adhesive property. We do not recommend you mix it into the paint, you want to keep the strength of this Ultra Grip at 100% by applying a coat directly to your surface first, and let it dry for a full 12 hours prior to painting for best results.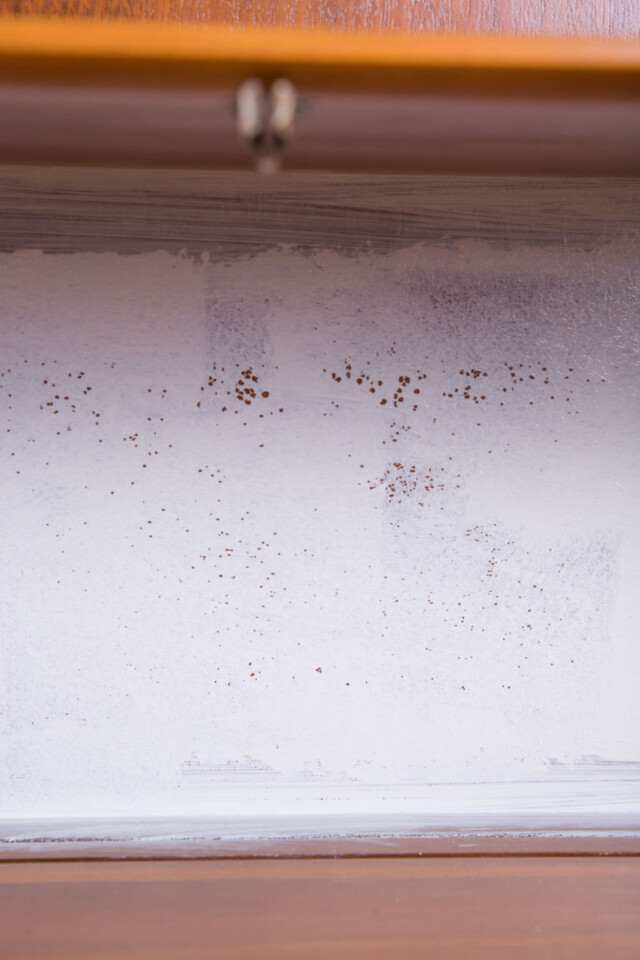 So when should you use Ultra Grip? Well, if you are refinishing a laminate kitchen, melamine and thermafoil kitchen cabinets Ultra Grip™ is your very best friend. No need to go to town on the sanding – although correct prep is ALWAYS advisable – a swift coat of Ultra Grip is what you need.
The key to applying Ultra Grip is shown by Jennylyn Pringle in this video
How to avoid brushstrokes in your paint finish
Choosing the right brush for the job helps a great deal with avoiding brushstrokes. on your kitchen cabinets. A really good quality synthetic brush works the best with our paint. We recommend Staalmeester brushes and our microfibre rollers to achieve a professional finish. This biggest culprit for brush strokes is simply too much paint on your brush. Less is more when loading your brush with paint. Thin coats are better than thicker ones if you want to avoid brushstrokes, so most colours will cover in a couple of thin coats (with the exception of a few colours including the whites which often need 3-4 coats).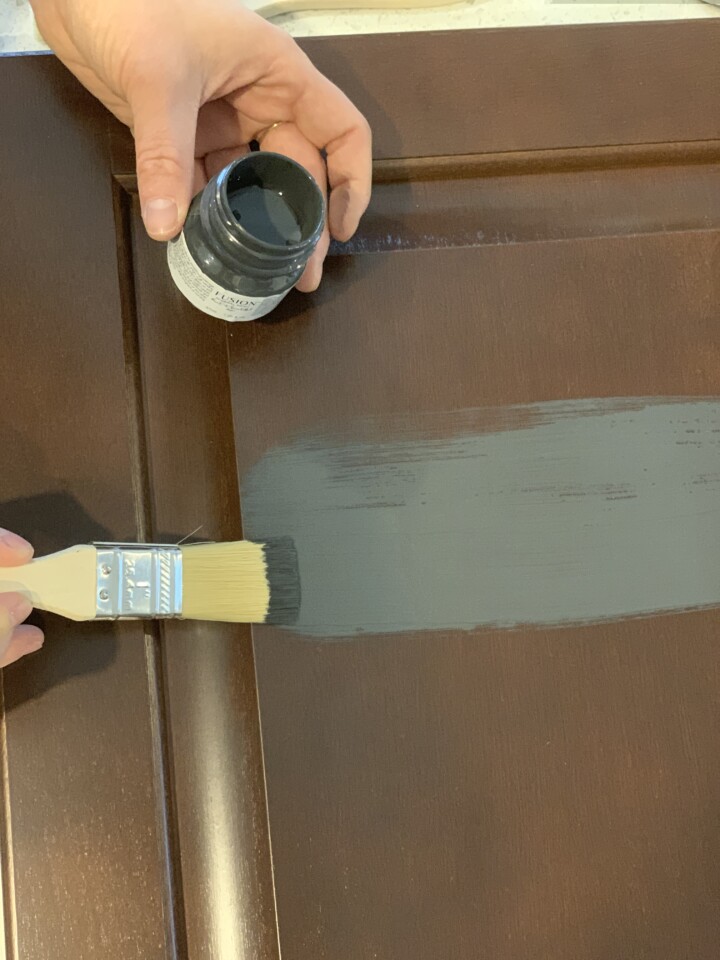 Lastly do not overwork the paint, this means that when you paint it on, you have about 30 seconds to 1 minute to apply and spread the paint back and forth just a couple of times, and then leave it alone. If the paint gets a chance to start drying ( remember this is water-based products so it dries very quickly to the touch) then you will actually start to create texture with your brush strokes.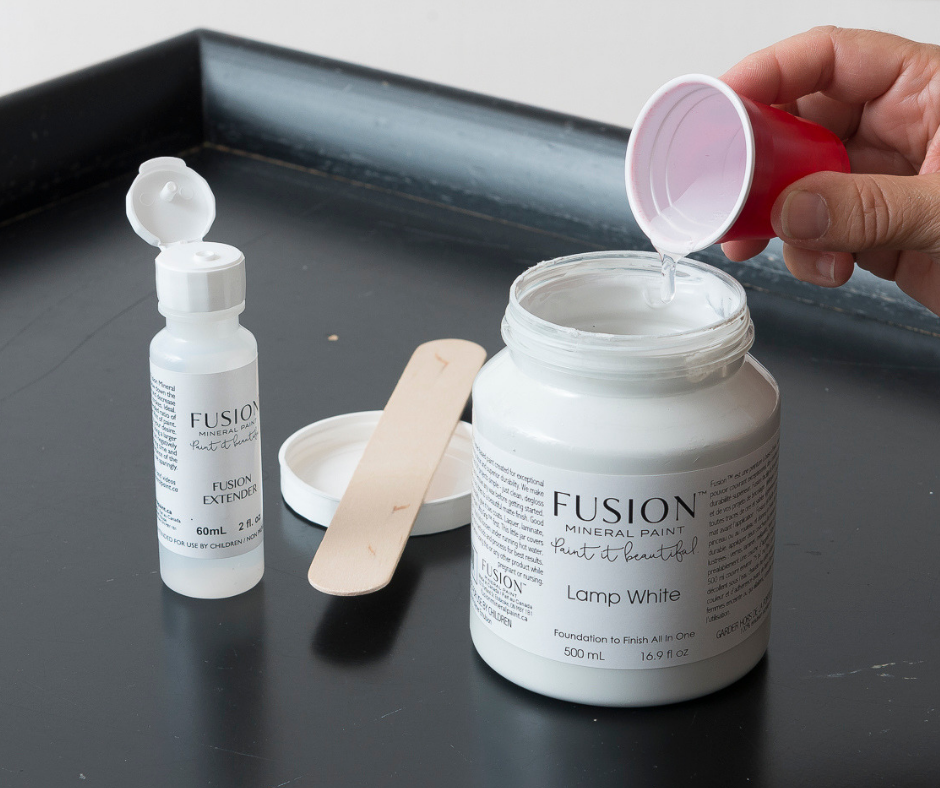 If you find that you are struggling with brush strokes, you can always add an extender type product which increases the drying time, which means you can brush back and forth and even out your paint with more time. See our Fusion Extender for more info here.
Have realistic expectations, this is a hand-painted kitchen so you may have the odd brush stroke here or there as there is a learning curve to using any product, however, if you follow our tips, your project will be a success, and super durable!!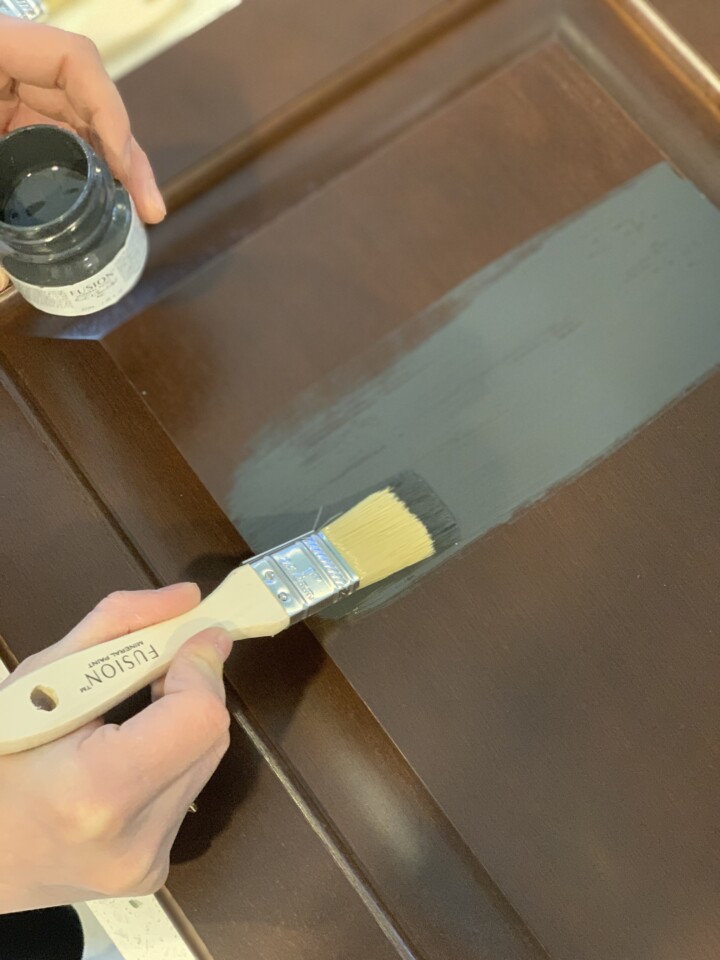 Top Coat
Fusion has a topcoat built into the formula and once cured is water resistant and washable. Fusion Mineral Paint is incredibly durable and will withstand regular wear and tear in a kitchen. With thousands of kitchen makeovers using Fusion Mineral Paint, it has stood the test of time. Visit our Paint it Beautiful Facebook group to be inspired by some beautiful kitchen makeovers!
Minimal prep work, easy application, exceptional coverage, gorgeous matte finish and no topcoat required are just a few reasons why Fusion Mineral Paint is loved by many!  With that being said adding a top coat on high traffic areas for extra durability is a personal preference. Although Fusion doesn't require a topcoat ( it's built into the formula!) on high traffic areas you can use our Tough Coat. Tough Coat works best over our lighter colours. For best application see the video below. For the darker colours, we would suggest our Natural Stain and Finishing Oil.
Kitchen cabinets
Midnight Blue was chosen for this kitchen and all correct pro top tips were followed. Jennylyn took a long weekend to finish it and with the new gold hardware it really turned out fabulous! A designer looking kitchen on a budget!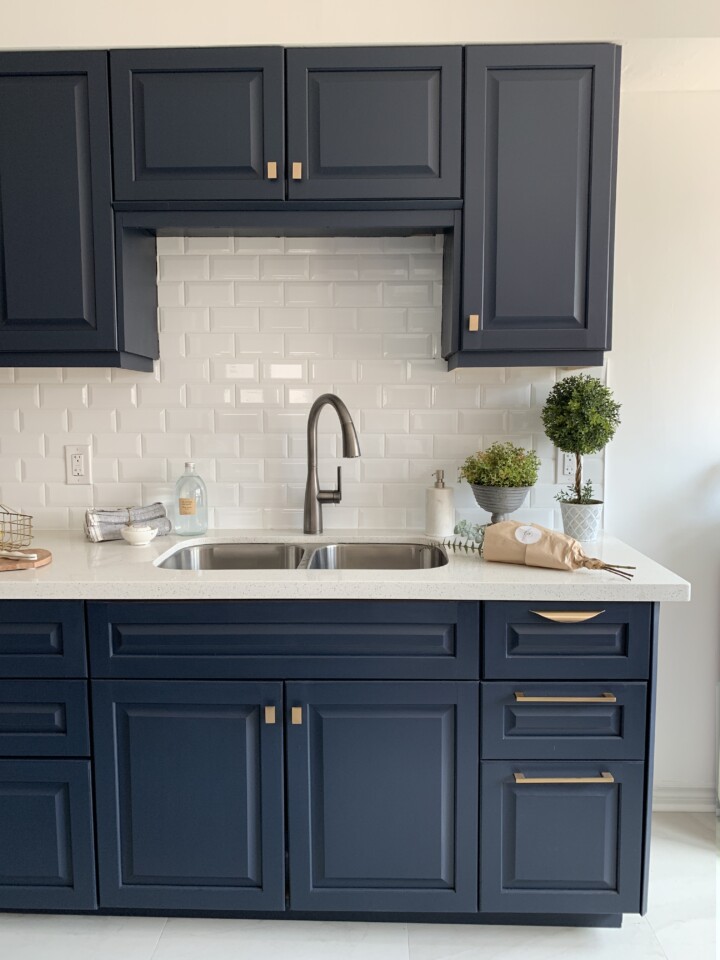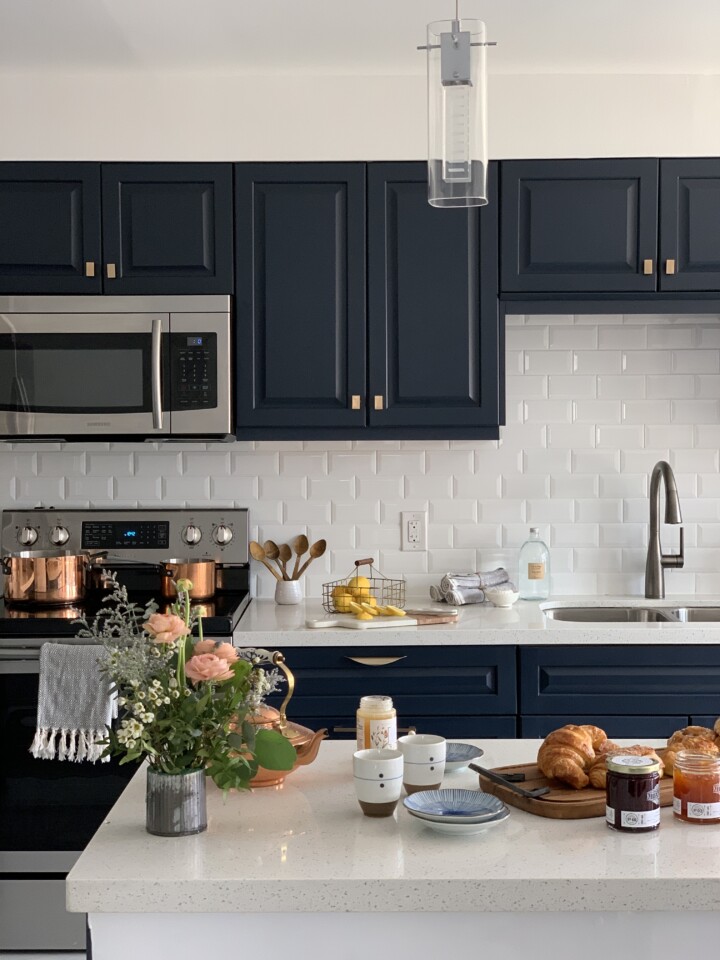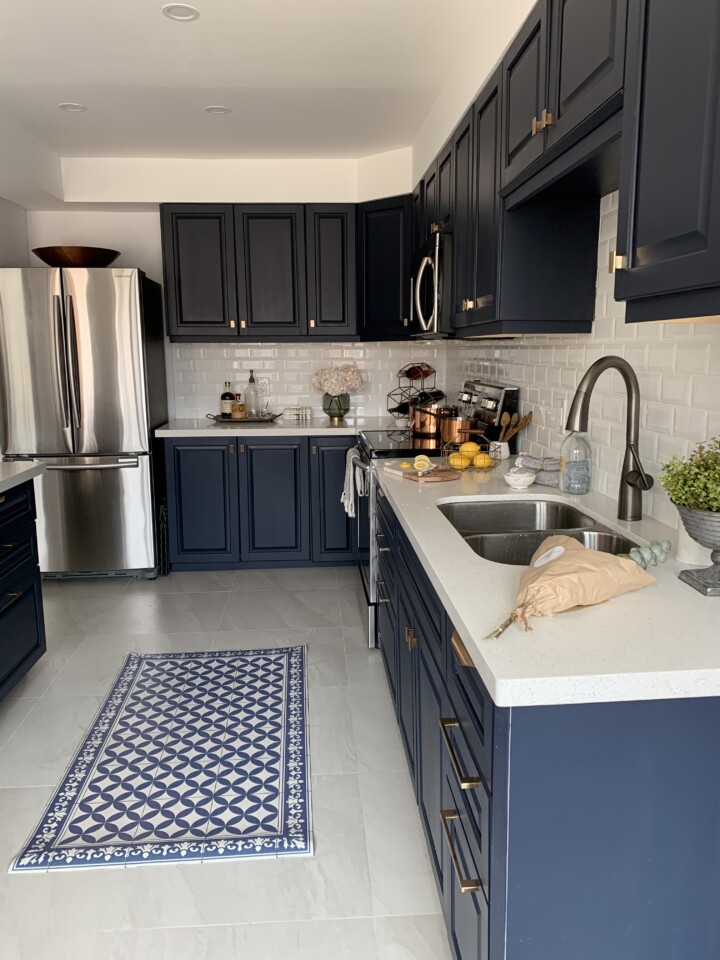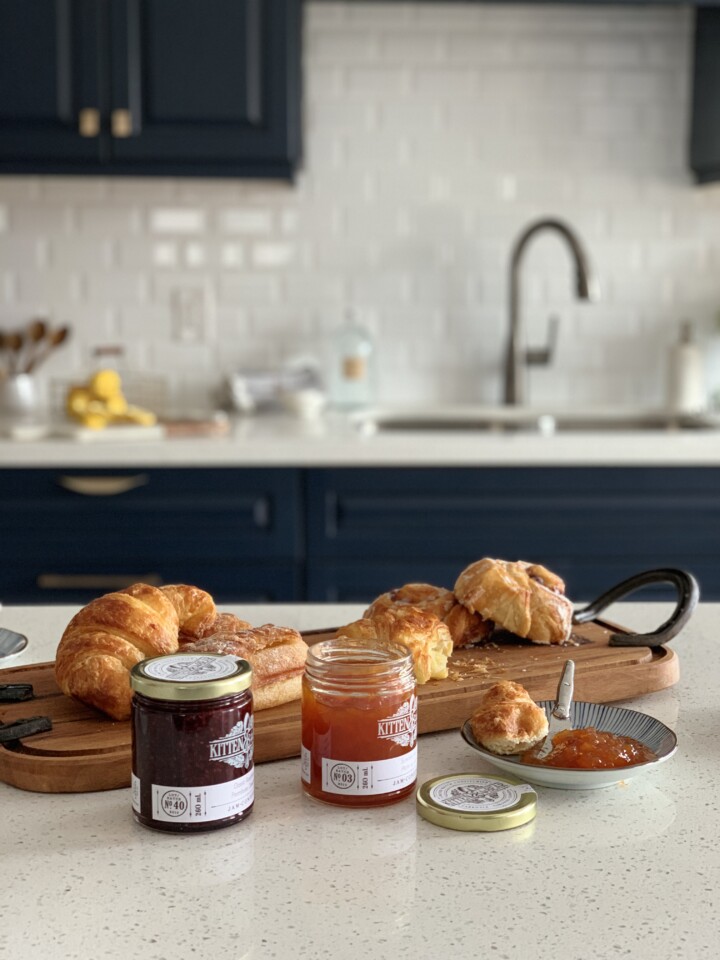 Now, this kitchen is the perfect space to start the day.
Designer price tag?
Here is a list of supplies Jennylyn used to paint this kitchen.
Sandpaper
Ultra Grip
Staalmeester Brush
Paint kit which includes the tray, sandpaper, workshop brush and cloth
3 pints of Fusion Midnight Blue Fusion Mineral Paint
For under $150 you can get the look of a designer kitchen on a budget using Fusion Mineral Paint.