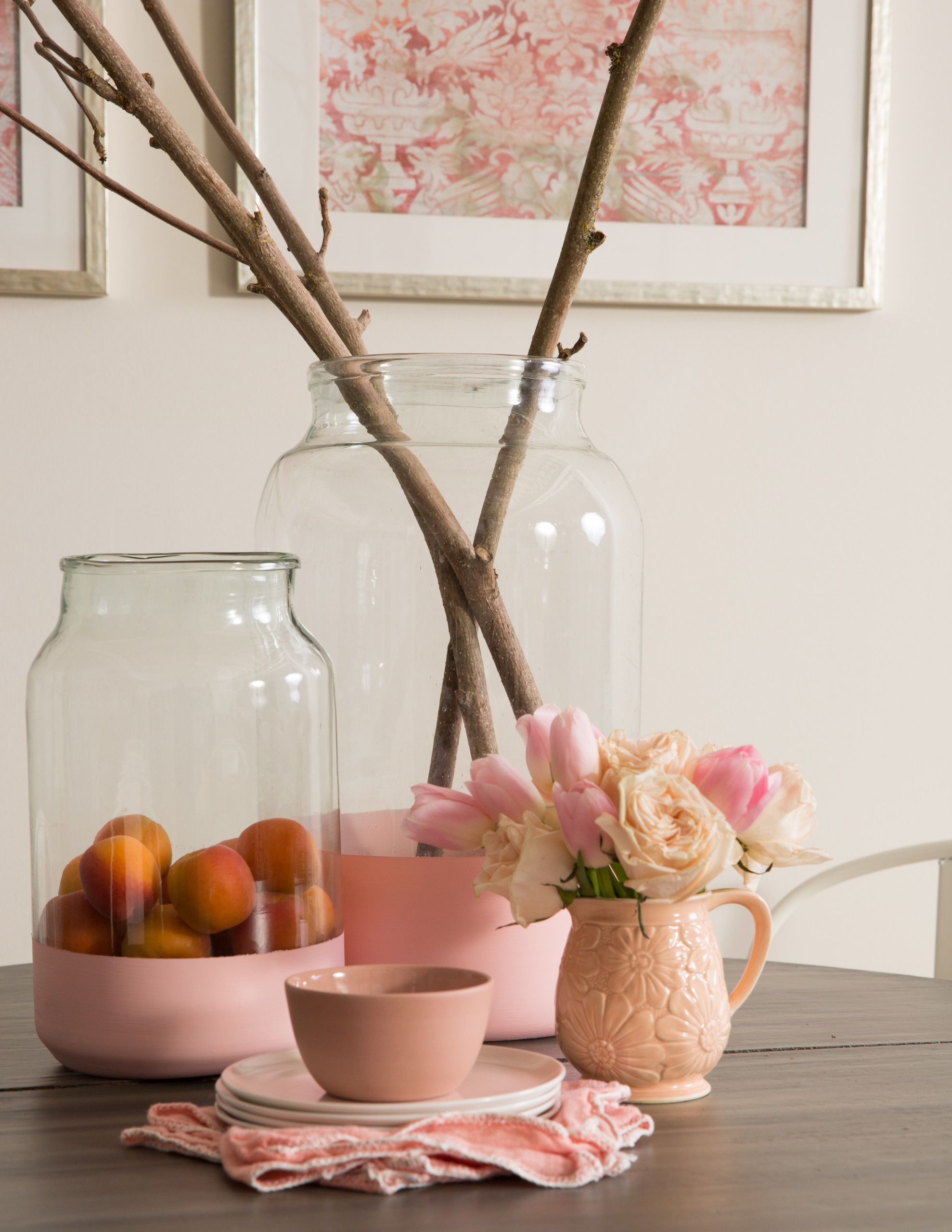 Share:
We all have some outdated glass accessories hanging about, maybe a vase or oversized mason jars. The second-hand stores are filled with them! In just a few simple steps it can be updated into a gorgeous trendy statement piece for your table or mantle. Follow along to find out how to see how easy it is to paint glass with Fusion Mineral Paint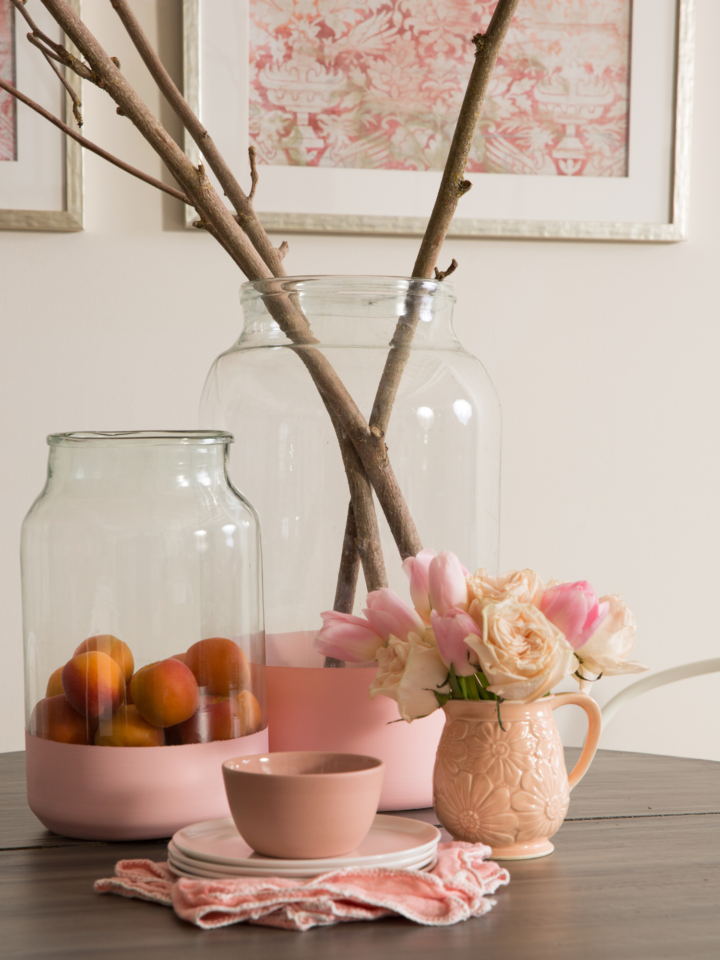 Finding treasures
Supply list:
 A couple of different sized glass containers
 Fusions TSP
 Your favourite Fusion colour
 Good quality brush
 Painters tape
Grab a couple of different shaped glass vases and give them a really good clean with Fusion TSP, alternatively, you could just pop them into a dishwasher. For more tips on prep click here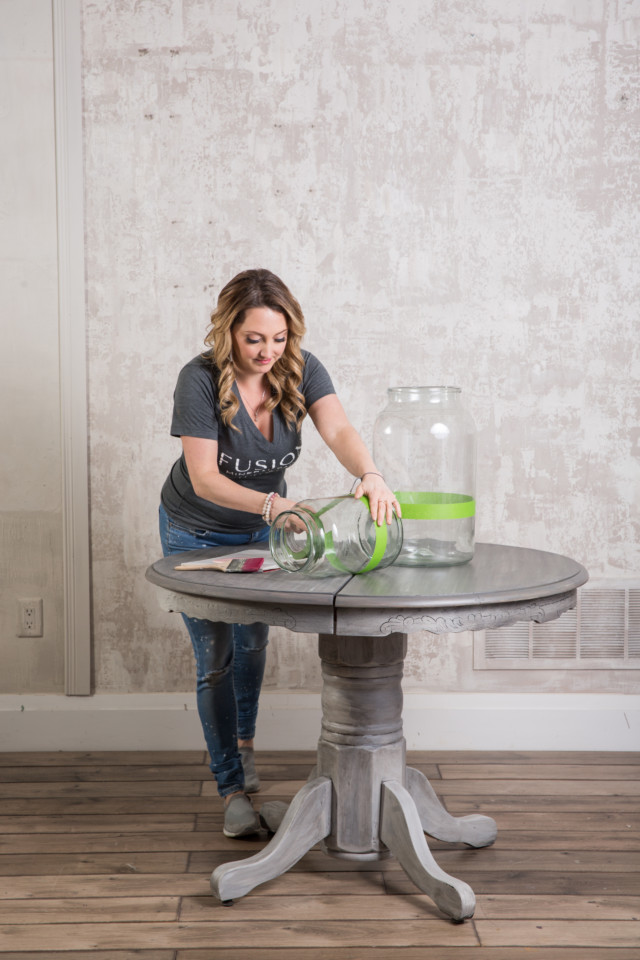 After you have cleaned it well, create the shape or design you want with painters tape, you can be as daring as you want.
#TIP
Apply pressure down on the tape to ensure the edges have adhered well to the surface to prevent your paint bleeding through.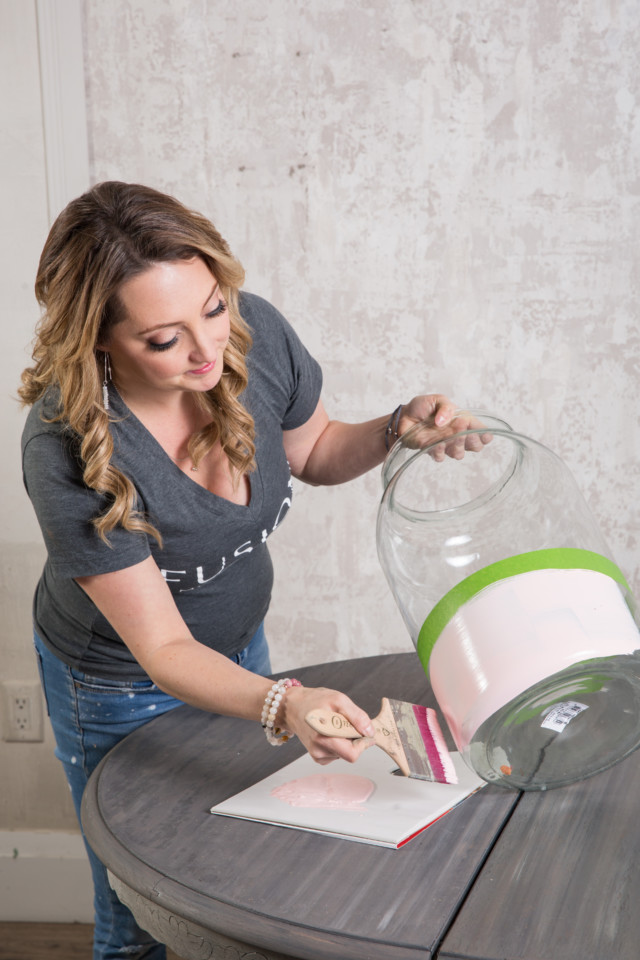 Choose your most favourite colour, our metallic range would be perfect for this or an accent to your interiors and paint away! No Ultra Grip is required. Apply a couple of coats and remove the painters tape. Painting glass is easy!
Painting glass with Fusion Mineral Paint
What a wonderful quick inexpensive way to style a table. Grab some twigs and sticks or maybe a handful of flowers and you have a beautiful hand made quick and easy centrepiece.
Fusion Mineral Paint is a matte formula, but if you wanted a glossy finish you could swirl the paint on the inside of your glass container and wait for it to dry, that way you still get the colour you want but with the glossiness of the glass. Good to note, you would not be able to put water inside if the paint is on the inside!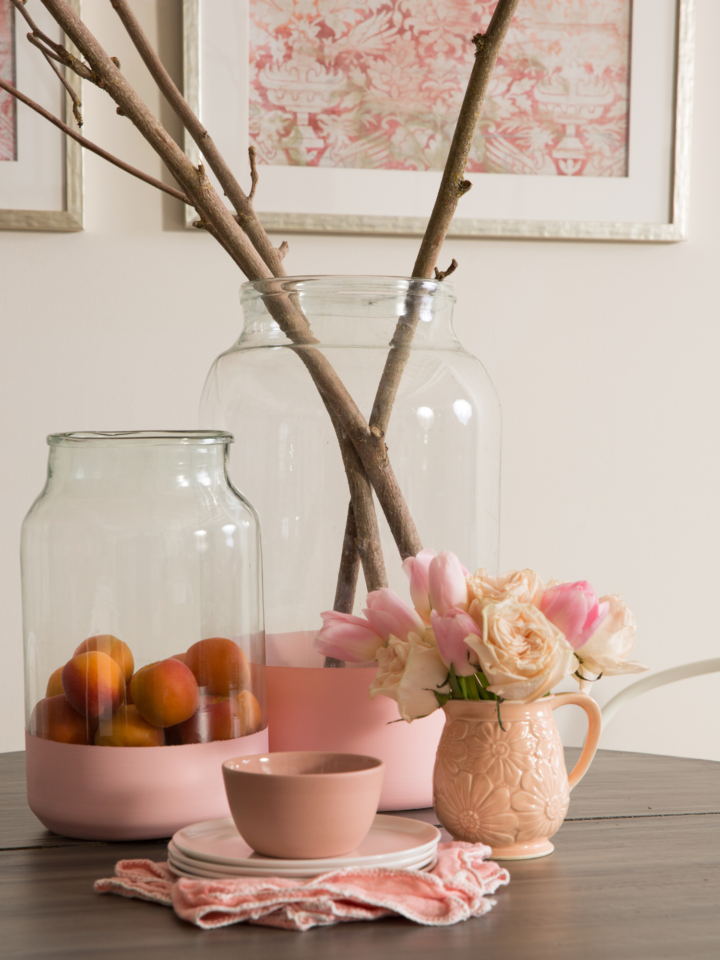 Would you like to see how this Driftwood effect table was done? Everything you need to know is HERE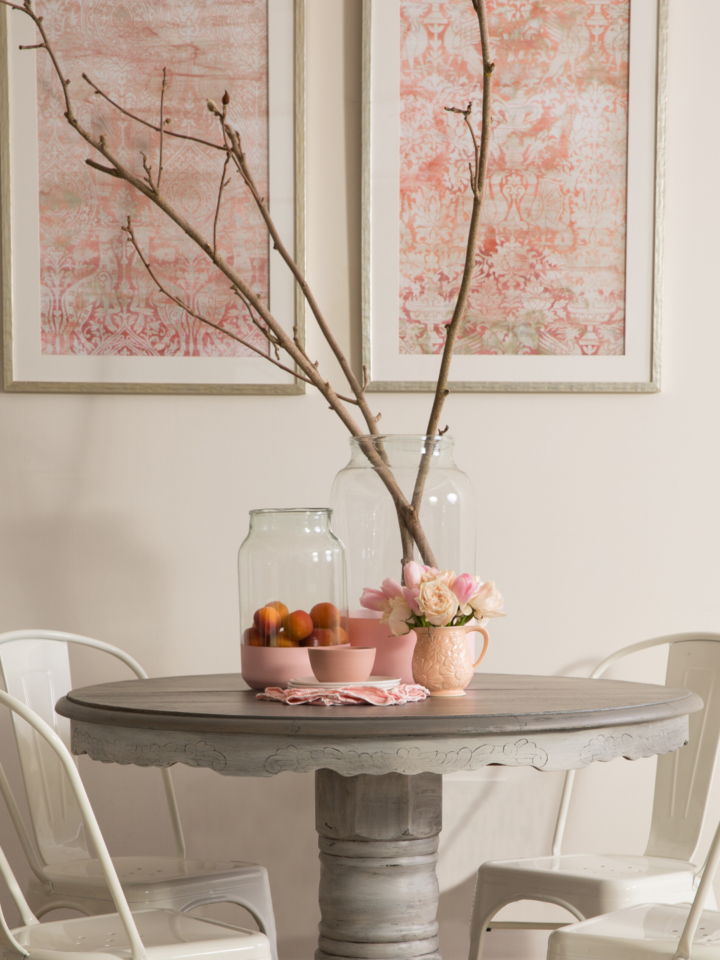 To clean your new hand made accent vase simply wash gently with warm soapy water.
Are you tempted to try painting glass with Fusion Mineral Paint? We'd love to see your projects over in our Facebook group Paint it Beautiful.
.Pin this to your Pinterest board for later