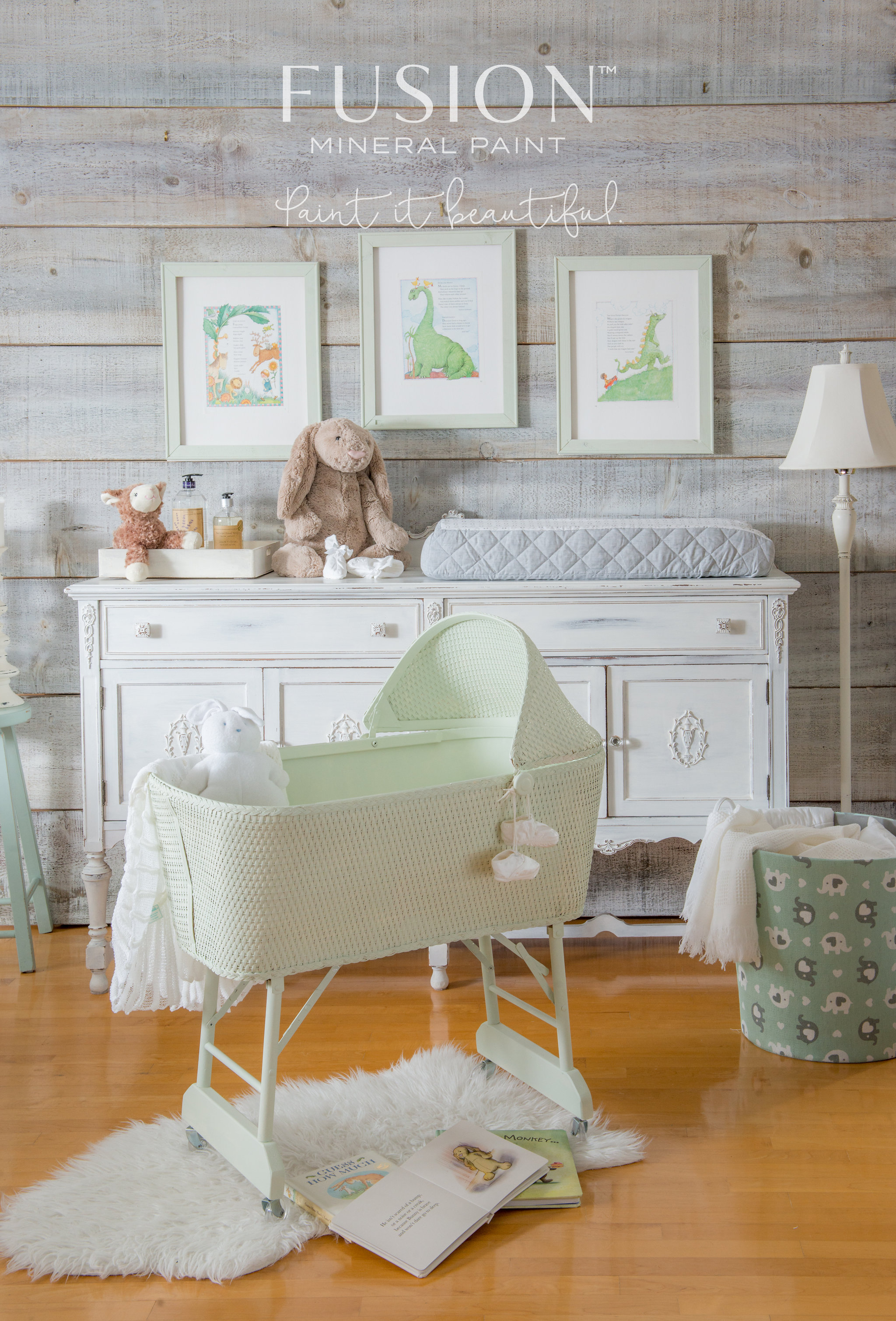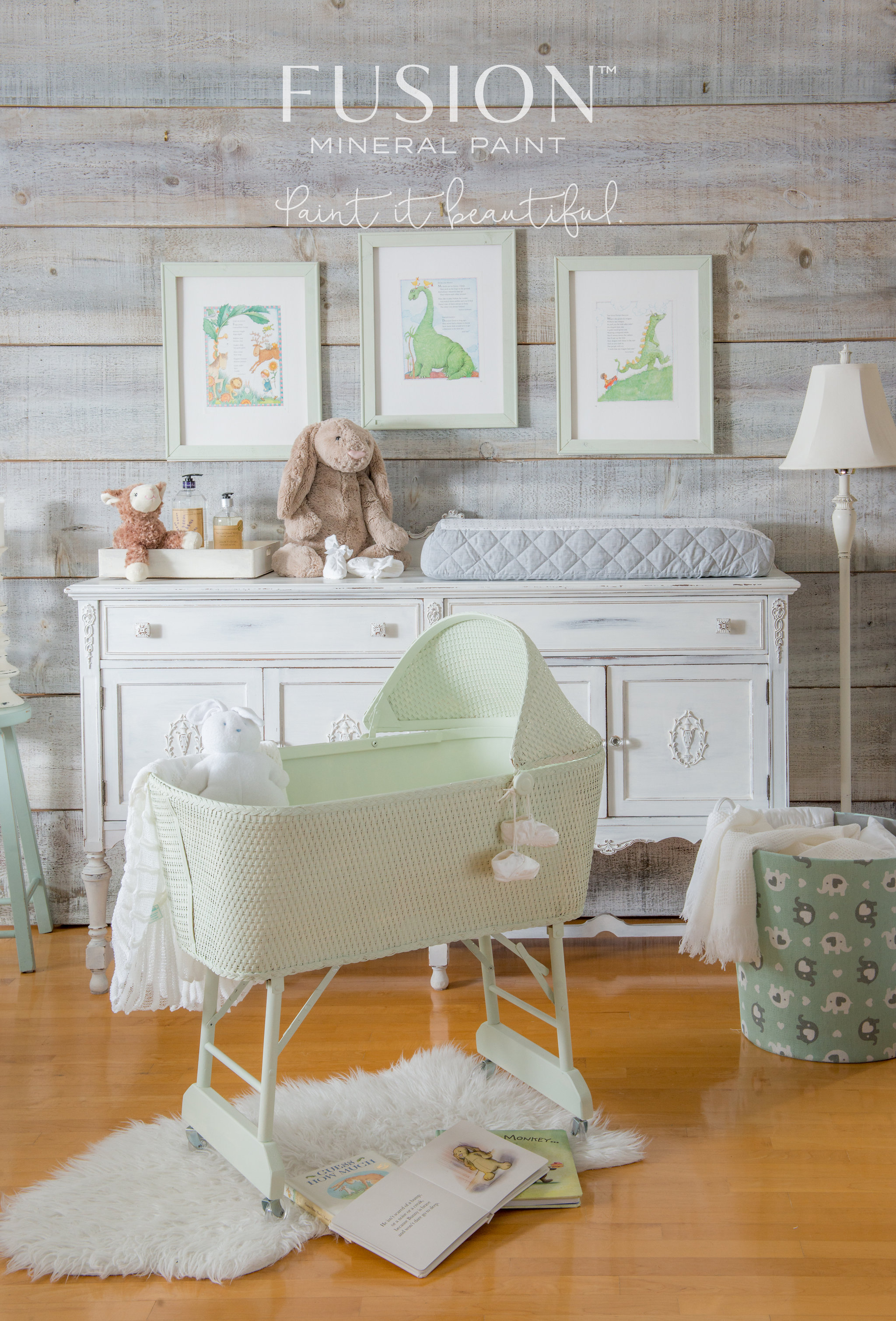 Share:
When I was expecting my son, I wanted to develop a nursery inspired colour range. Whilst all of our Fusion Paint range is water based, non toxic and Zero VOC, I wanted to prove the safety of this to give peace of mind to those expecting by testing it against the Toy Safety Standards of North America. Read more here on our stringent safety testing.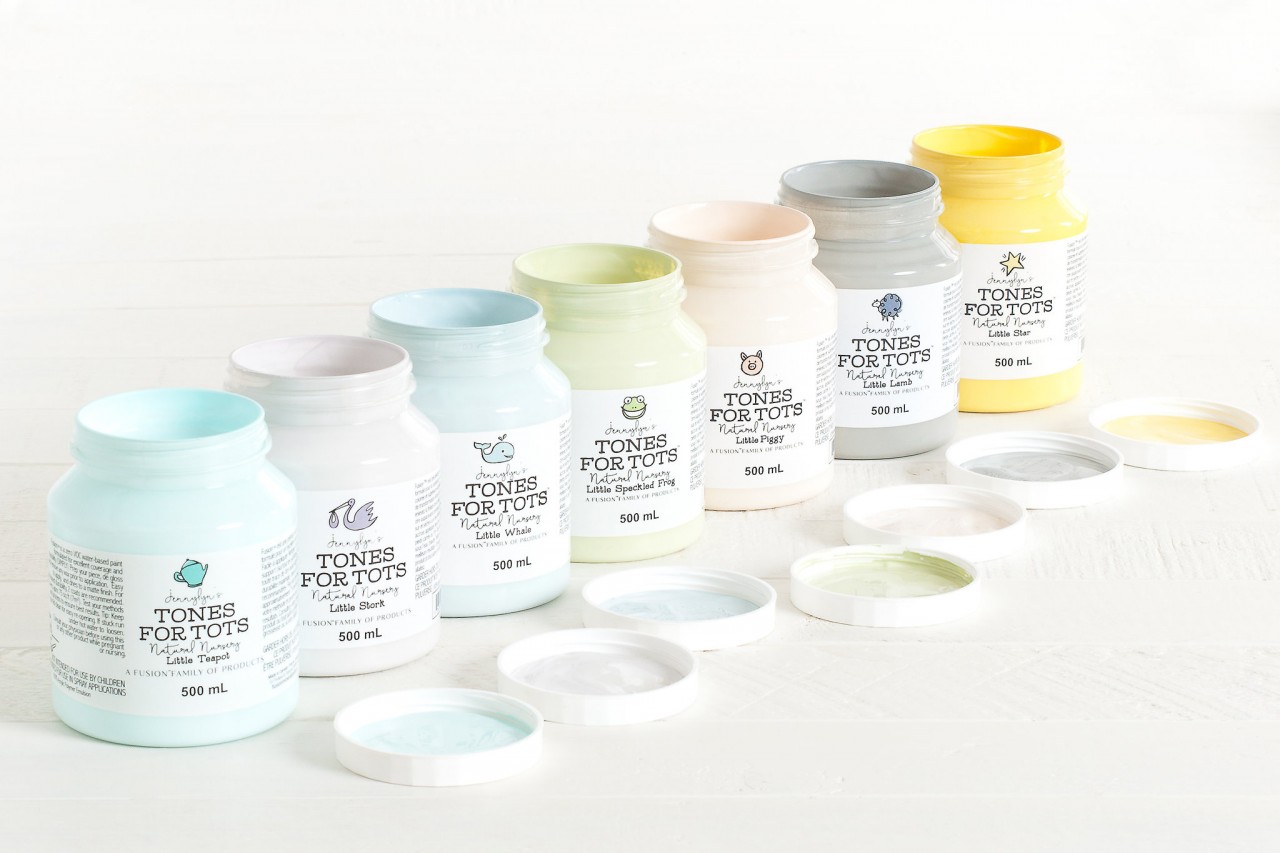 Babies and young children are more susceptible to the health risks associated with VOCs. Our Paint is lead free, phlalate free, formaldehyde free, ammonia free, virtually odourless and is Zero VOC.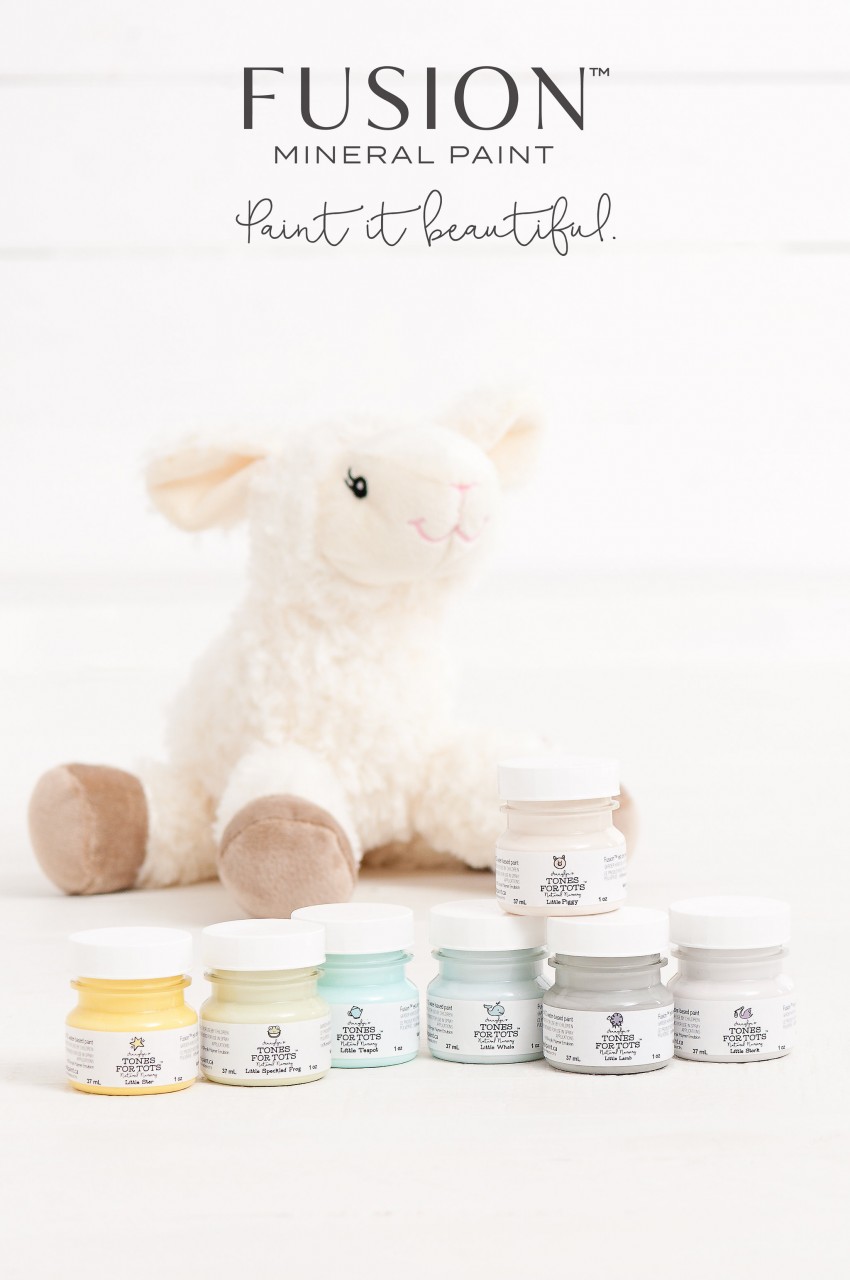 I laboured over, ( no pun intended!) these 7 stunning soft pastel and gender neutral colours for many many months until I was in love with each one. Choosing colours can be overwhelming as it is, never-mind the added stress( and joy!) of bringing a newborn into the world, I wanted choosing the colours to be easy. I created this range to be gender neutral as well, because for me I wanted to keep the gender of my baby a surprise, but of course this makes the colour selections a little more difficult.
I really wanted a range of nursery colours that you could live with and love. and guess what, these aren't just for tots! These are sophisticated colours that remind me of when I travel around Europe and see the stunning Chateaus and their vintage soft pastel colours. The wonderful thing about this collection is that all of the colours work harmoniously together! Don't they look delicious?!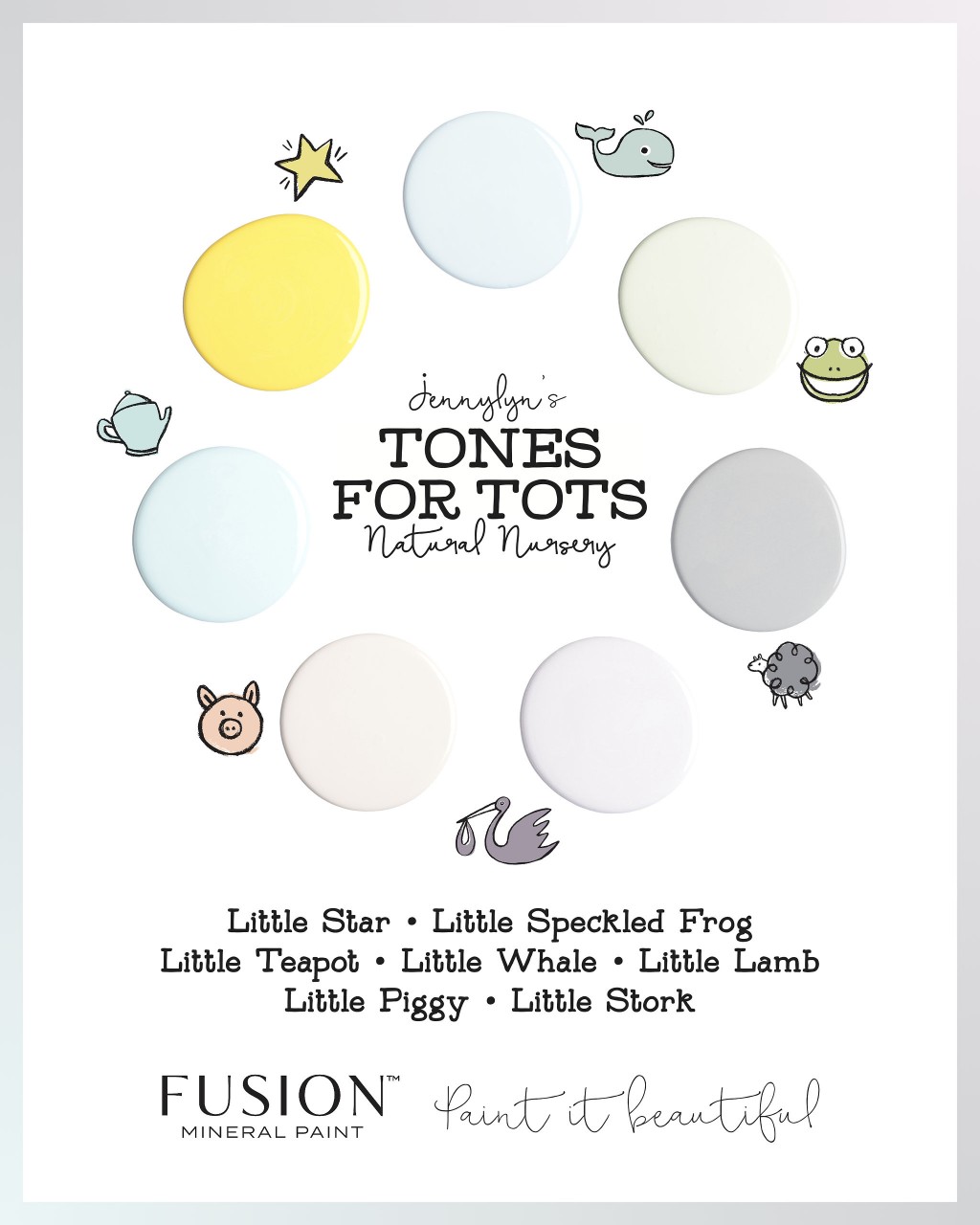 We were able to achieve this without sacrificing the excellent coverage and built in top coat for the added durability that you and your loved ones will need! Each of the colours even has it's own mascot and nursery rhyme to go along with it! Adorable!
Little Lamb- Get into grey with this fantastic wooly neutral that adds a classy look to any DIY project.
This is a hue that plays nicely with every colour in our collection, making it the perfect complimentary shade.
Isn't this the cutest Little Lamb ever??!!  See the original blog post here for the photoshoot.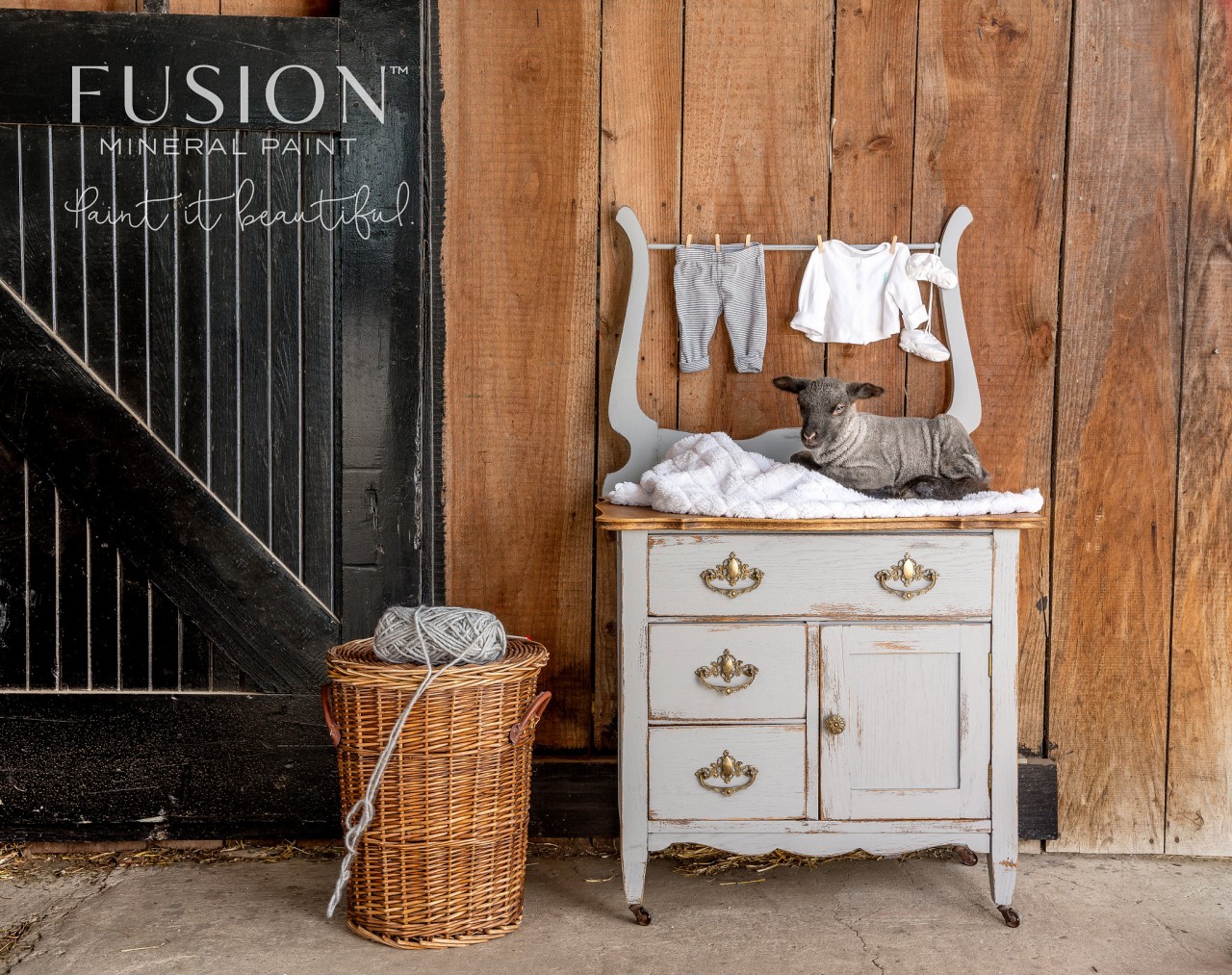 This is the grounding neutral for all of our Tones for Tots colours, it pairs with all of them so well!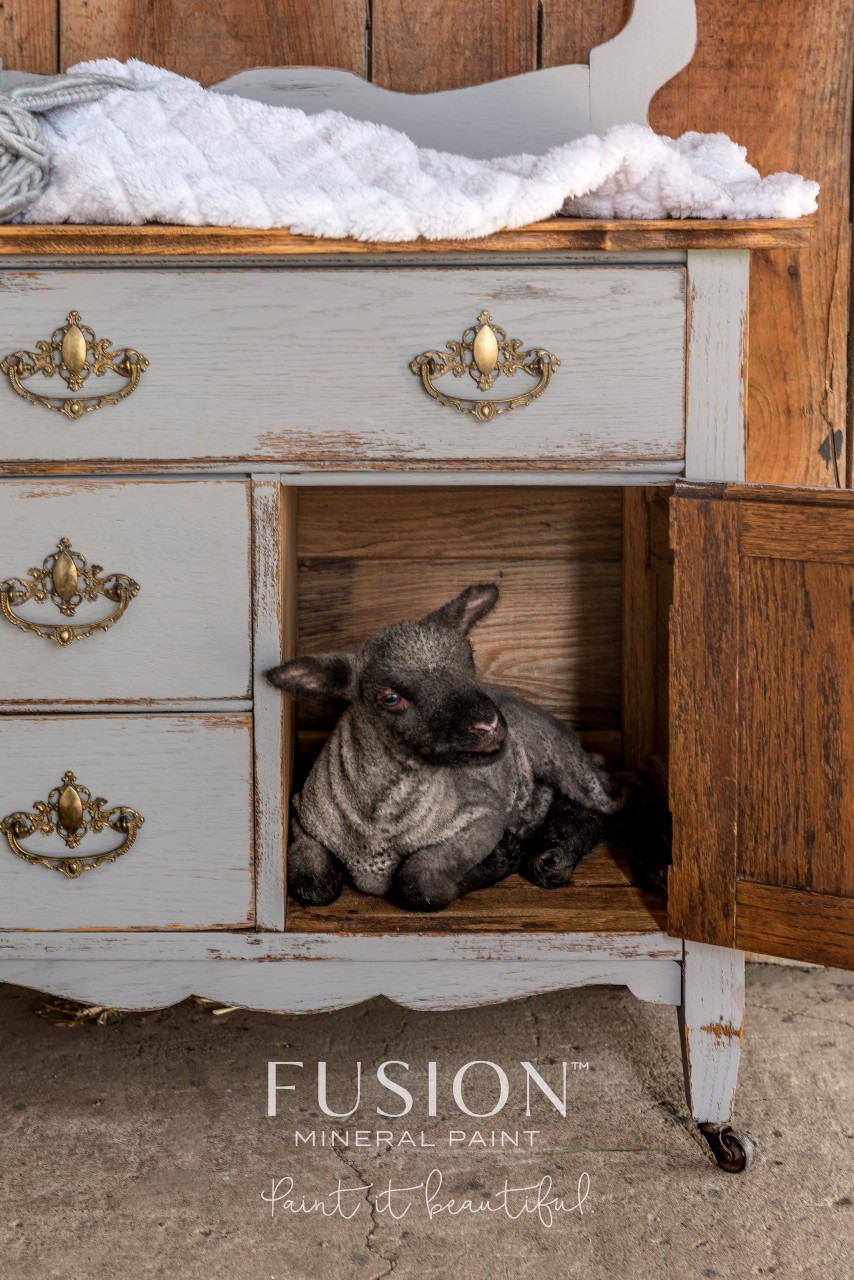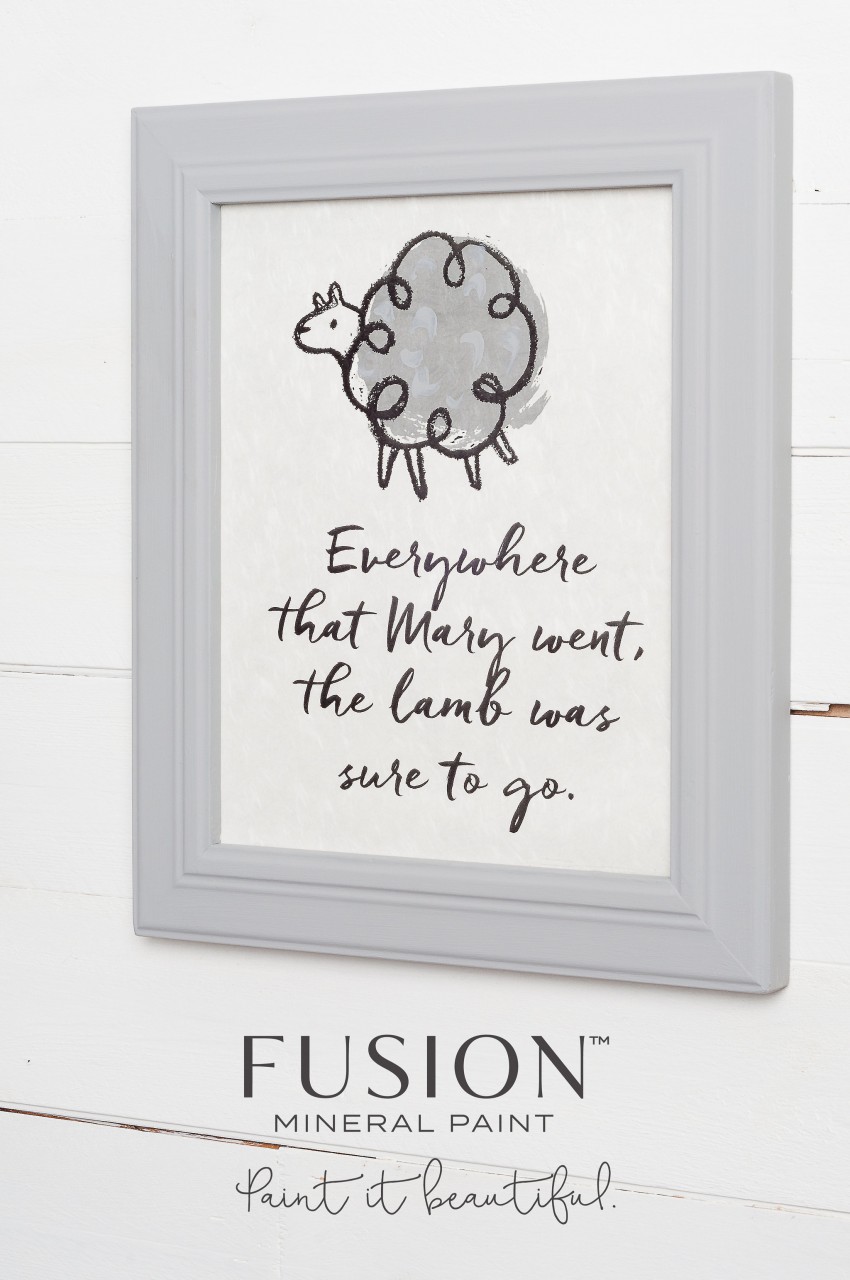 Little Teapot- Add this season's best shade of teal to create a signature statement piece.
Like a statement piece of china or signature place setting, this blue is perfect for adding a pop of colour small or big!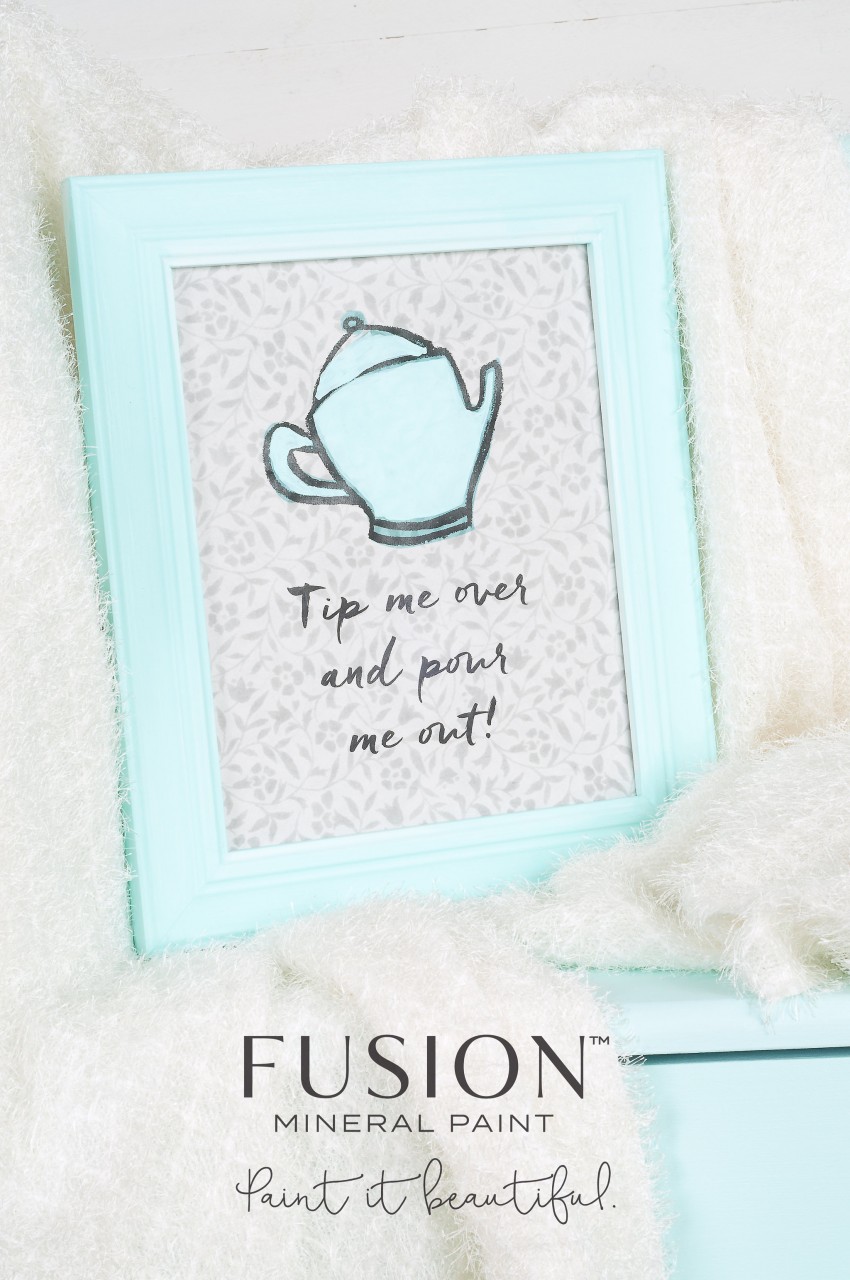 Little Star – This punchy yellow adds a large dose of sunshine to any piece.
This great pop of colour is as vibrant as a summer day, and quickly becomes the centre of attention.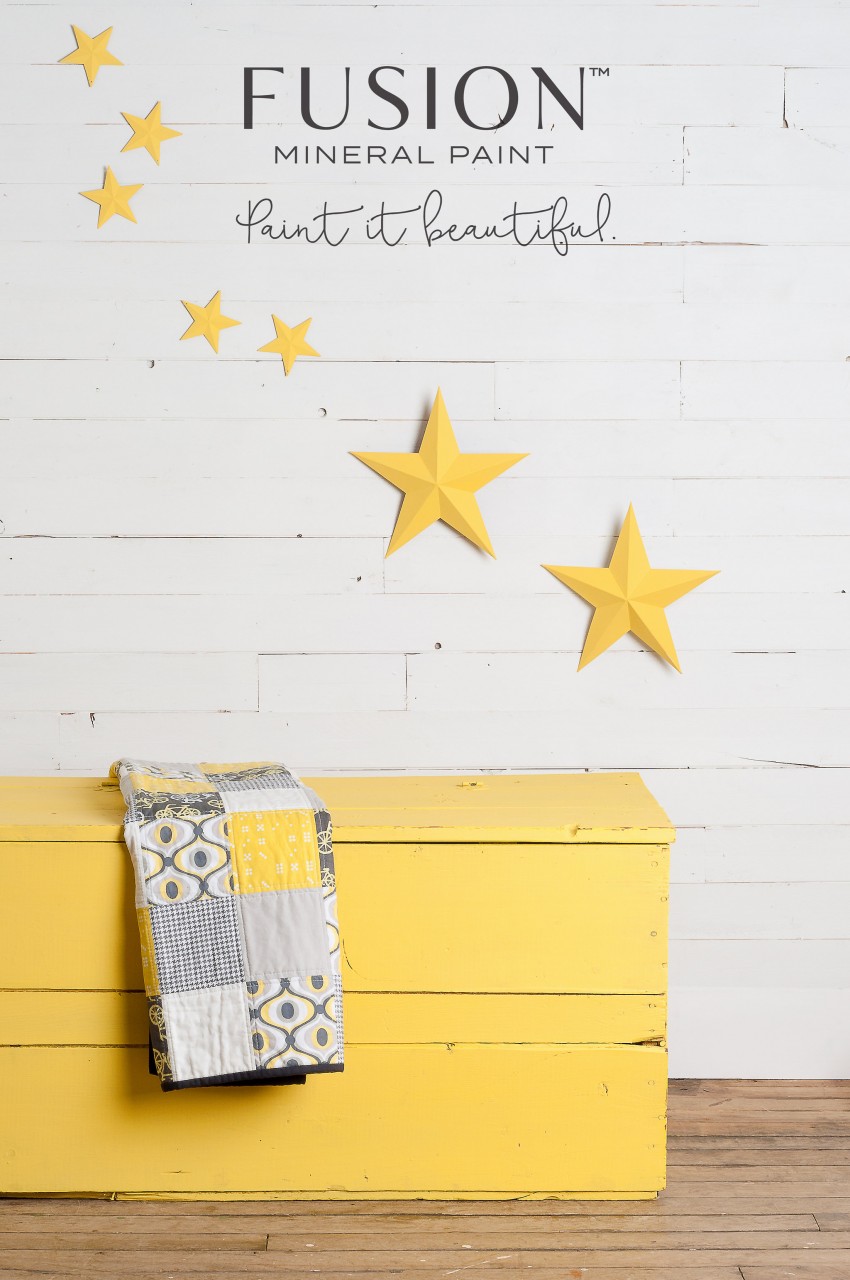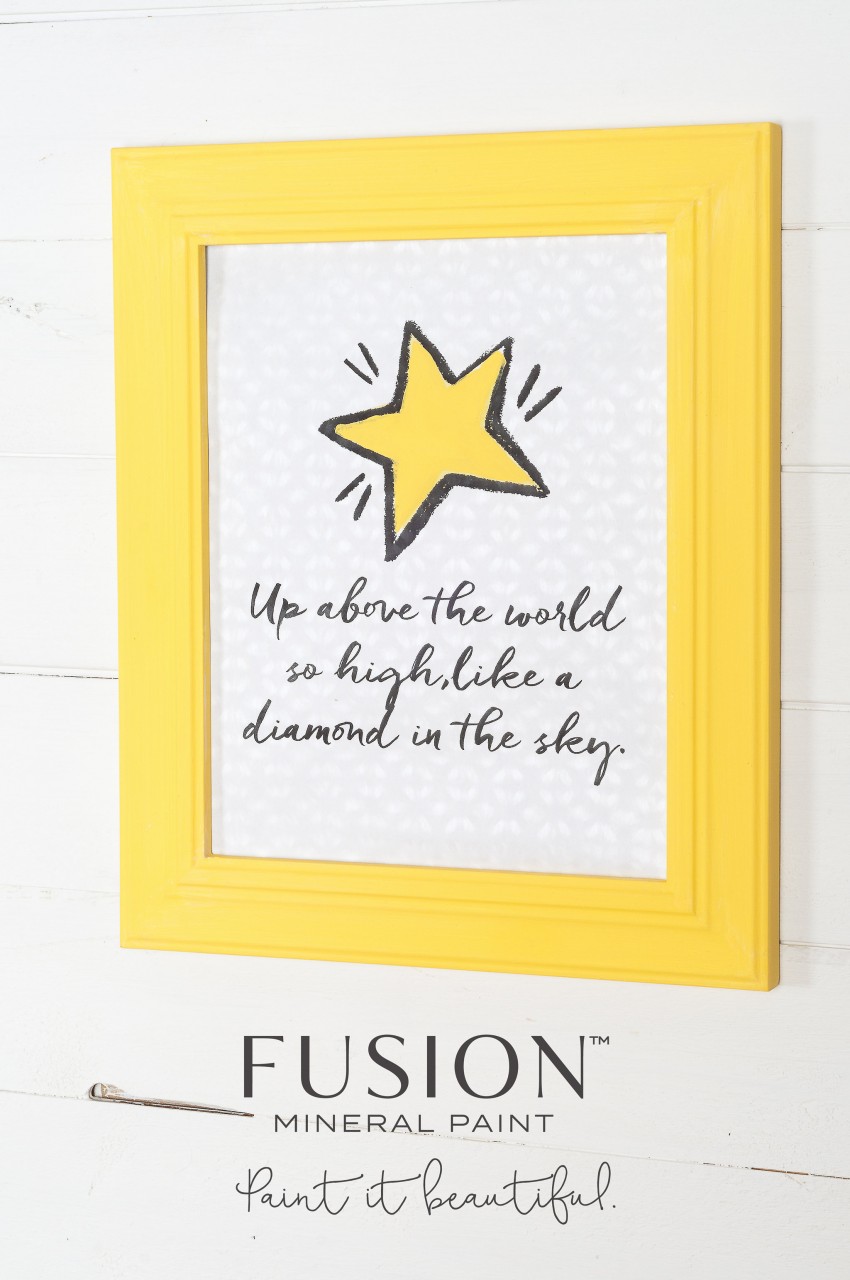 Little Speckled Frog – This on-trend minty green is a sweet addition to any space.
Since it pairs perfectly with every other Tones for Tots™ shade, you can't go wrong painting up a Froggy storm.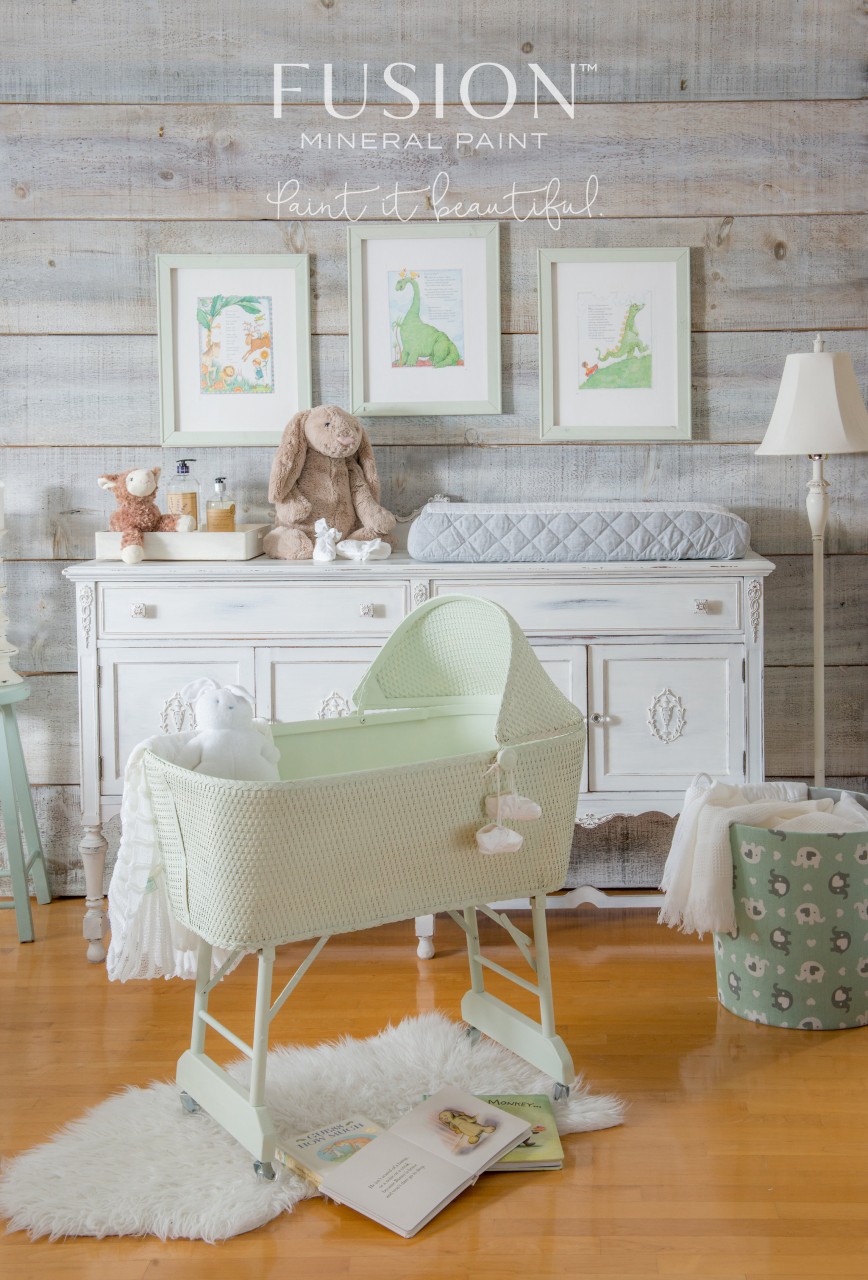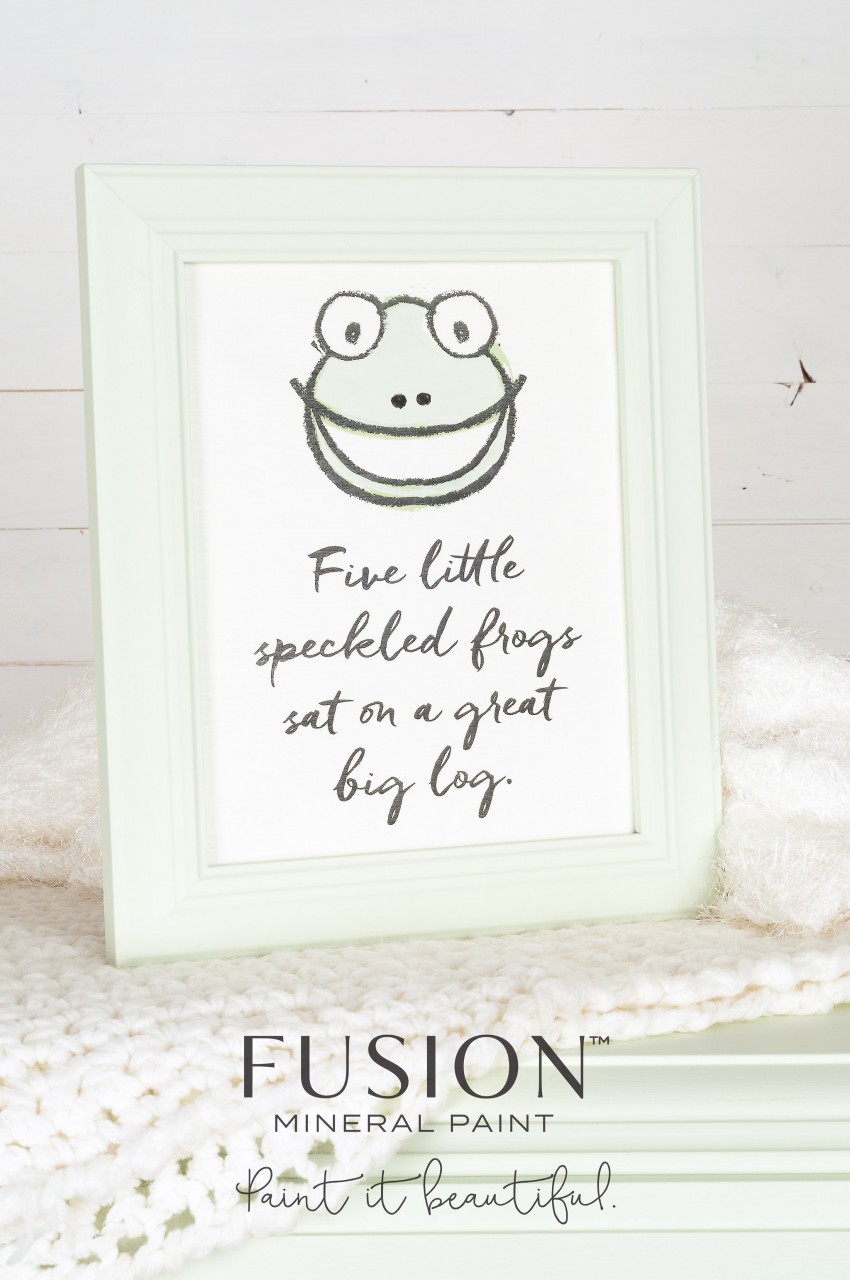 Little Piggy – You won't oink at this beautiful vintage colour, which transforms any piece into a sweet pink dream.
Incredibly soft, this hue is like painting with the first bloom of a blush rose.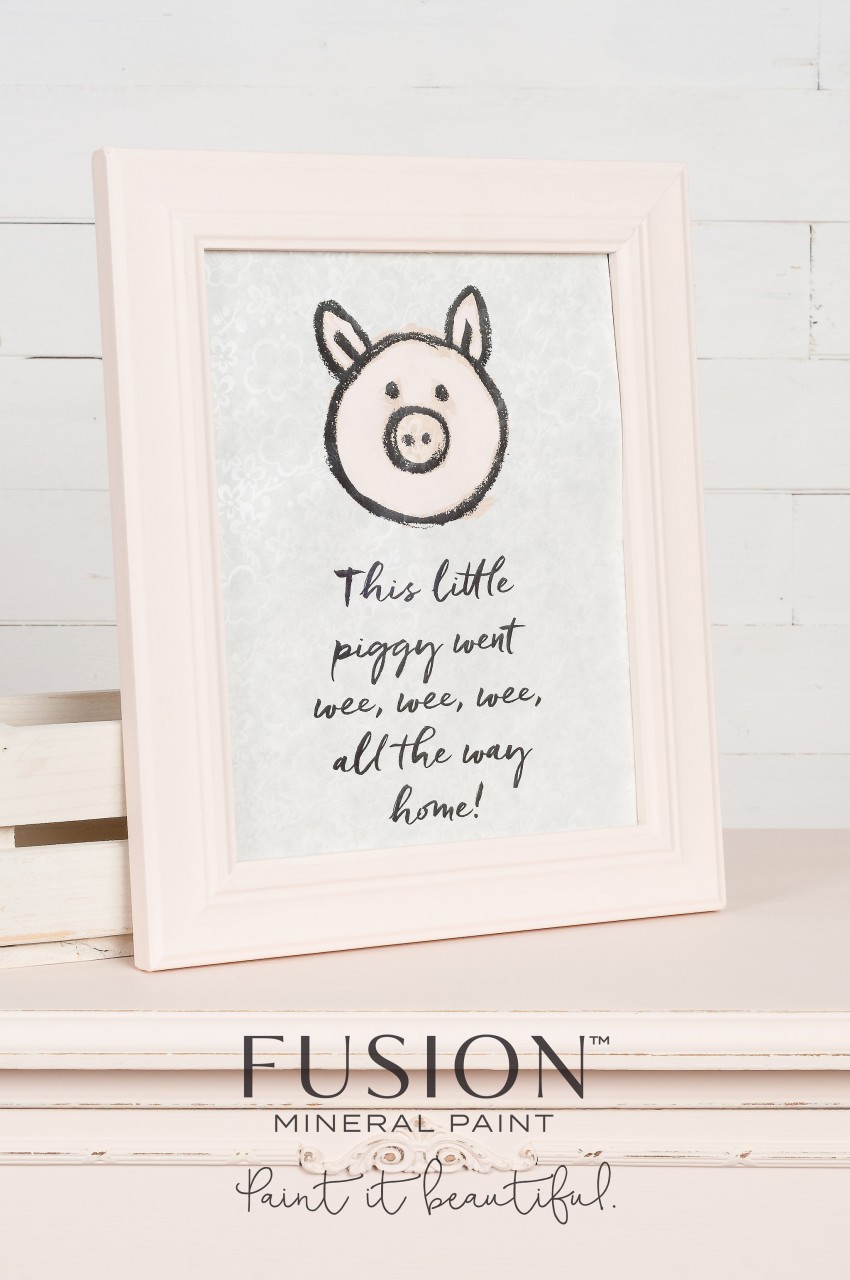 Little Whale – Make a big splash with this calming, lake blue that adds tranquility to any space.
Use it on big pieces like dressers to paint on some zen.
Finally, the perfect warm shade of lavender! This gentle colour is just begging to revitalize your next DIY project. You're going to love this with the match made-in-heaven of on-trend purple and light gray.
In just a little time, it's easy to take your project from foundation to finish, with minimal prep work and a built in top coat that withstands the wear and tear of your children, Fusion Mineral Paint is an excellent choice!
These pots of colour joy are perfect for creating a nursery haven for you and your little one. These seven colours are inspired by some of our favourite nursery rhymes. We know that they will inspire you too. Like all of our Fusion™ Paints, Tones for Tots™ is zero VOC, requires little prep work and has a built-in topcoat.
I hope that this has inspired you to paint it beautiful with our gorgeous sophisticated range of nursery paint colours!