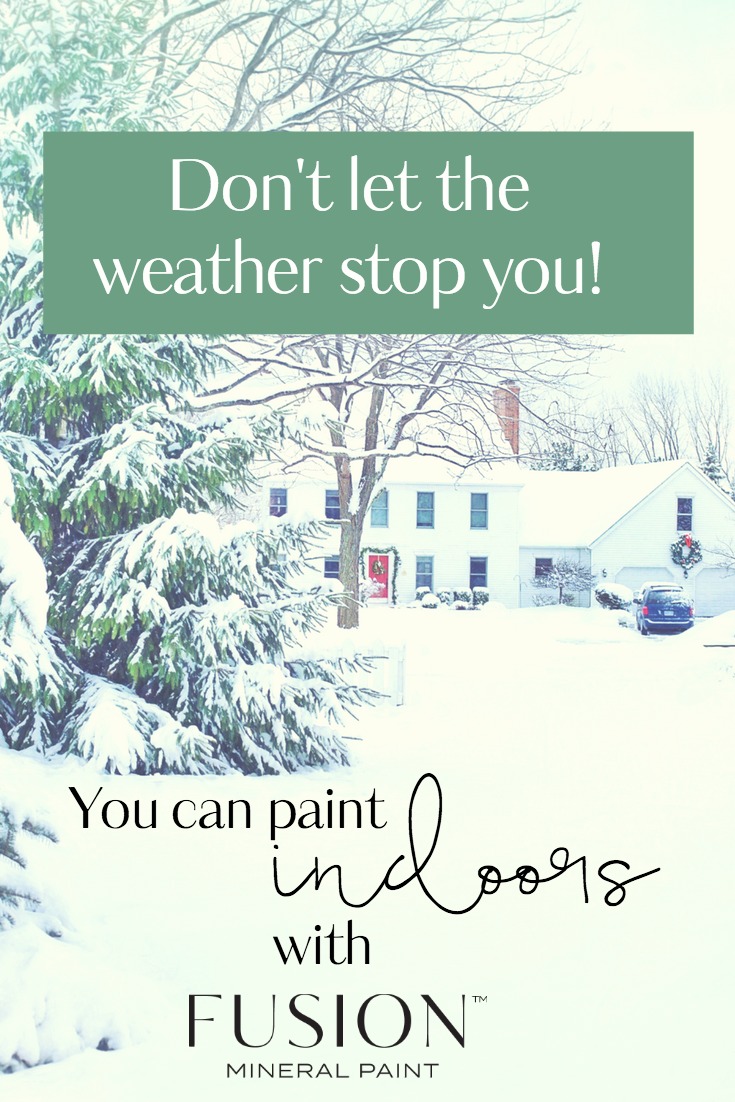 Share:
Volatile organic compound (or VOCs).  That's a mouthful, right? Let's break it down and explain what it means and why you need to be concerned about it! The reason why I want you to understand what VOCs are is this will open your world up to ALL year round painting! One of the most common questions and things we hear during the winter months here in North America is people wondering if painting indoors in the winter is safe due to limited ventilation. This is not a concern with Fusion Mineral Paint! I am going to explain why Fusion Mineral Paint is safe paint for painting indoors – even during the chilly months when all your windows are shut!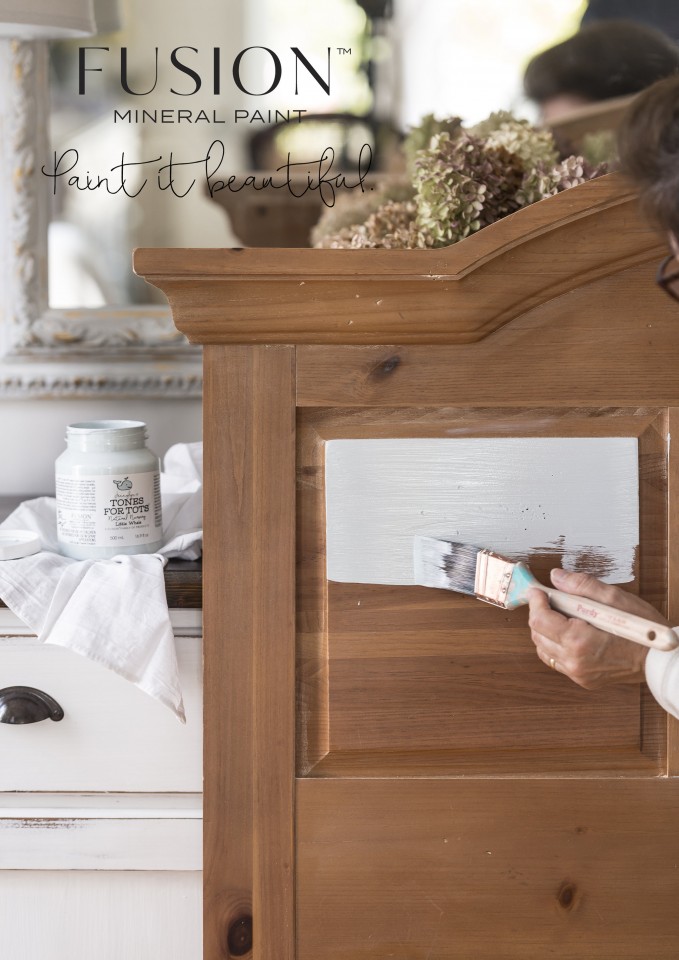 VOCs are solvents that are released into the air as the paint dries. These typically are the source of the headaches and dizziness sometimes associated with painting- really not the best thing to use in your home, especially around children or pets. Thankfully over the past 5 years in North America, there has been a big push for more Eco-Friendly and safe paint options. Of course, when I was developing Fusion Mineral Paint, I wanted nothing less than the best, safest and healthiest paint! Nothing makes me happier than to share with people that Fusion Mineral Paint is safe paint for painting indoors, even in the dead of winter!
Fusion is the Best Safe Paint for Painting Indoors Year Round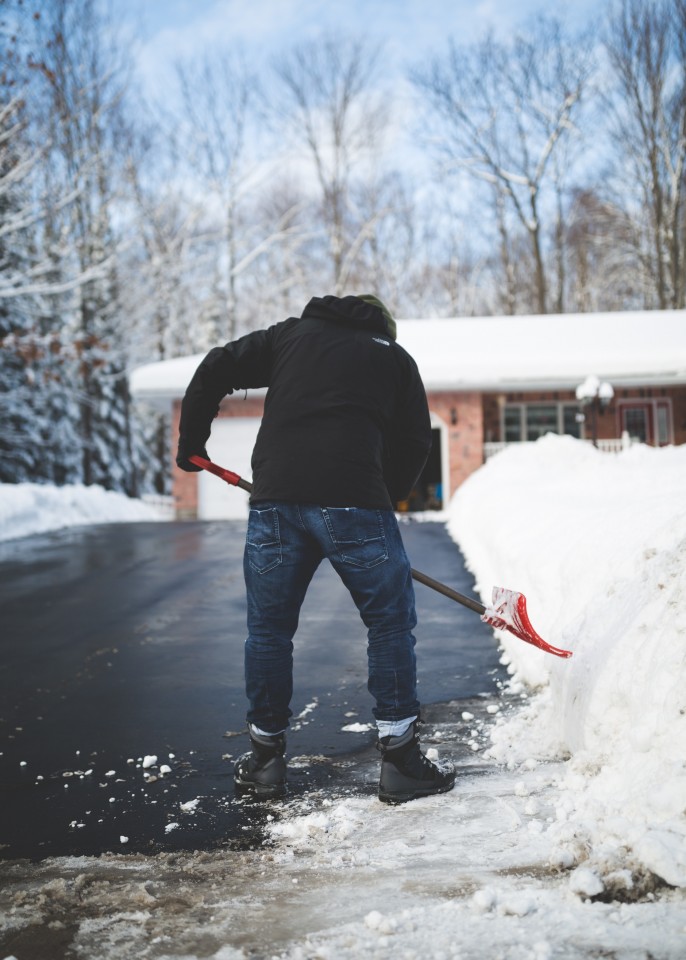 Worried about your paint being shipped in the winter? Don't worry! Our paint can be frozen! Read about that here.
Fusion Mineral Paint in North America meets the Zero VOC qualifications for the paint industry, but we go beyond just being a Zero VOC, we also ensure it is free from many other toxic ingredients harmful to one's health. So what does this mean to you? Fusion Mineral Paint is safe for painting indoors all year round!
We use the highest quality ingredients in our production process, learn more about manufacturing paint behind the scenes here.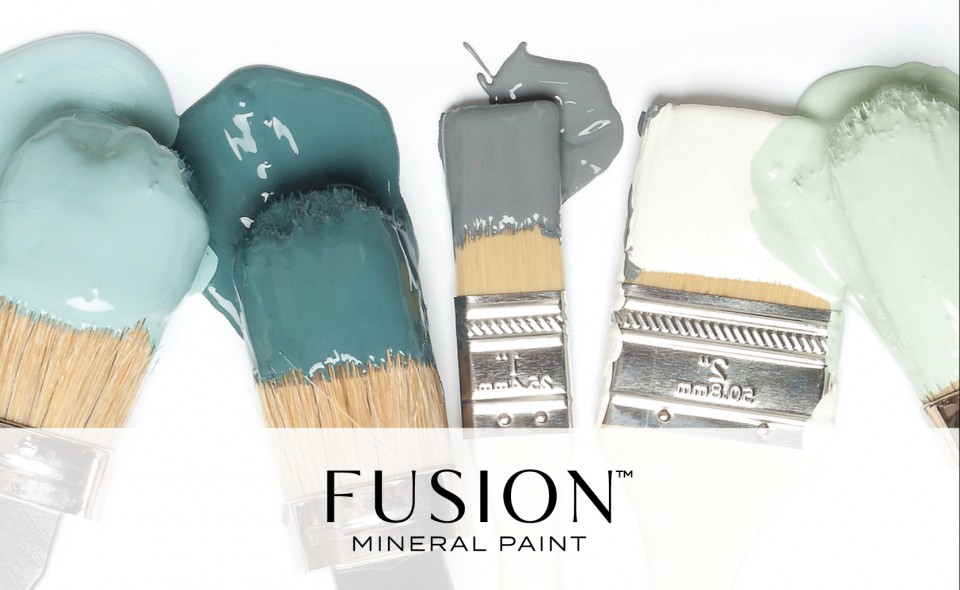 Many other paints on the market do not use 100% acrylic, therefore lowering the quality of the product by including inexpensive fillers such as vinyl or latex, some of which are highly toxic materials. Using these paints indoors during the winter months with no ventilation could be very dangerous and fatal to your health.
We are proud to say our products are free of formaldehyde, ammonia and many other harmful ingredients commonly found in do it yourself paint products.
We use real minerals. This is beneficial as it adds no VOC's, and in terms of the richness of color we attain with these types of pigments, they last virtually forever and are naturally UV resistant.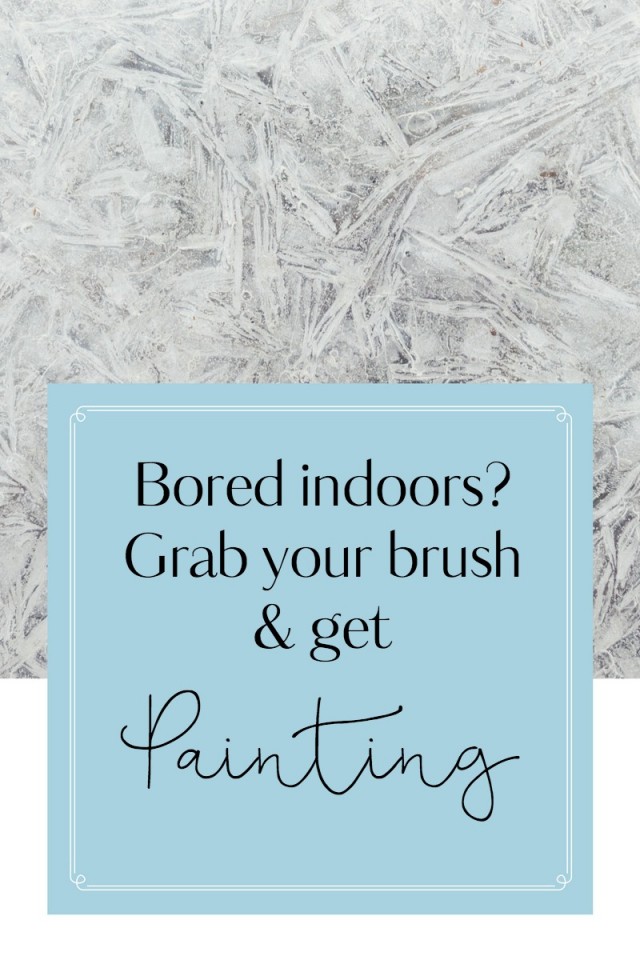 We manufacture our products strictly in North America and our containers are made up of 30% recycled plastic.
Our unique formula has taken us over 10 years to develop, test, and refine, and our hard work has truly paid off.  We have created what we think to be one of the finest paints on the market offering an exceptional matte finish that is easy to apply.
I'm so proud to have such an incredibly safe product to use, that I developed a Nursery Colors Collection called Tones for Tots while I was expecting my son.  You can read all of the additional safety testing that we put our new colors through to ensure the safety of our products.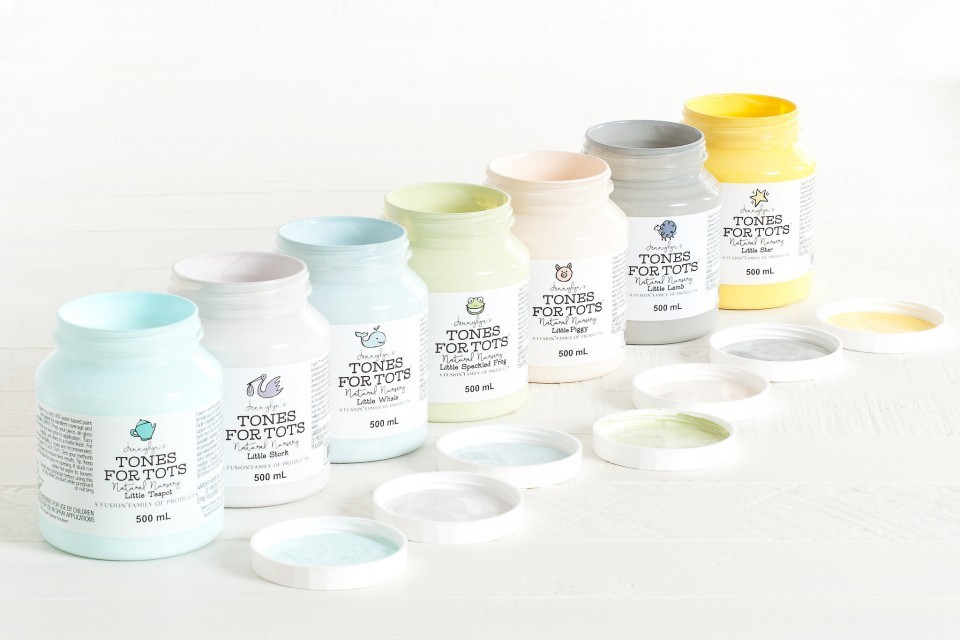 So do yourself, your family, and the environment a favor and switch to a zero VOC paint product for your next furniture, craft or home project this winter. You won't have to wait until warmer weather to paint outside! Fusion Mineral Paint is safe paint for painting indoors so you do not need to delay working on your next project – and don't forget to share your work in our Facebook group, Paint It Beautiful!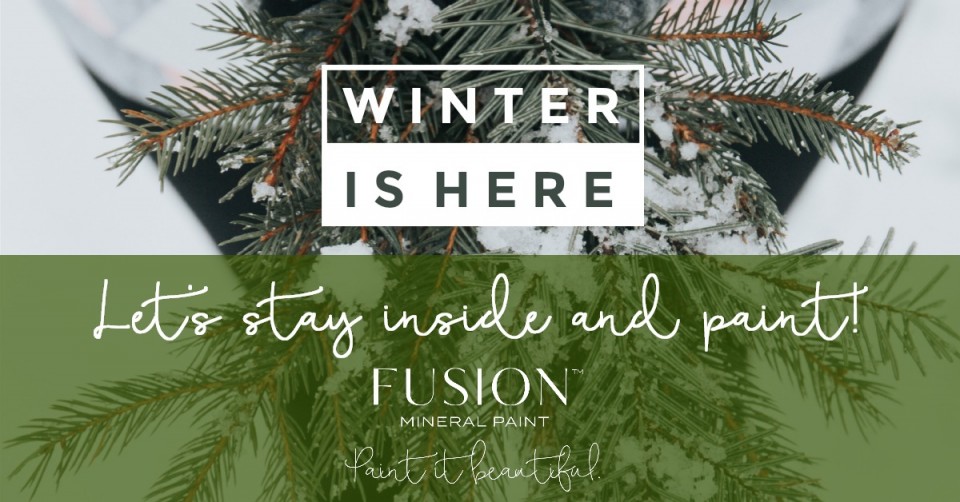 *Be sure to read here for the full rundown on Paint Safety. If you are pregnant we always recommend speaking with your qualified healthcare professional prior to using any finishing products. It is always recommended to paint in a well-ventilated area regardless of the paint you use.