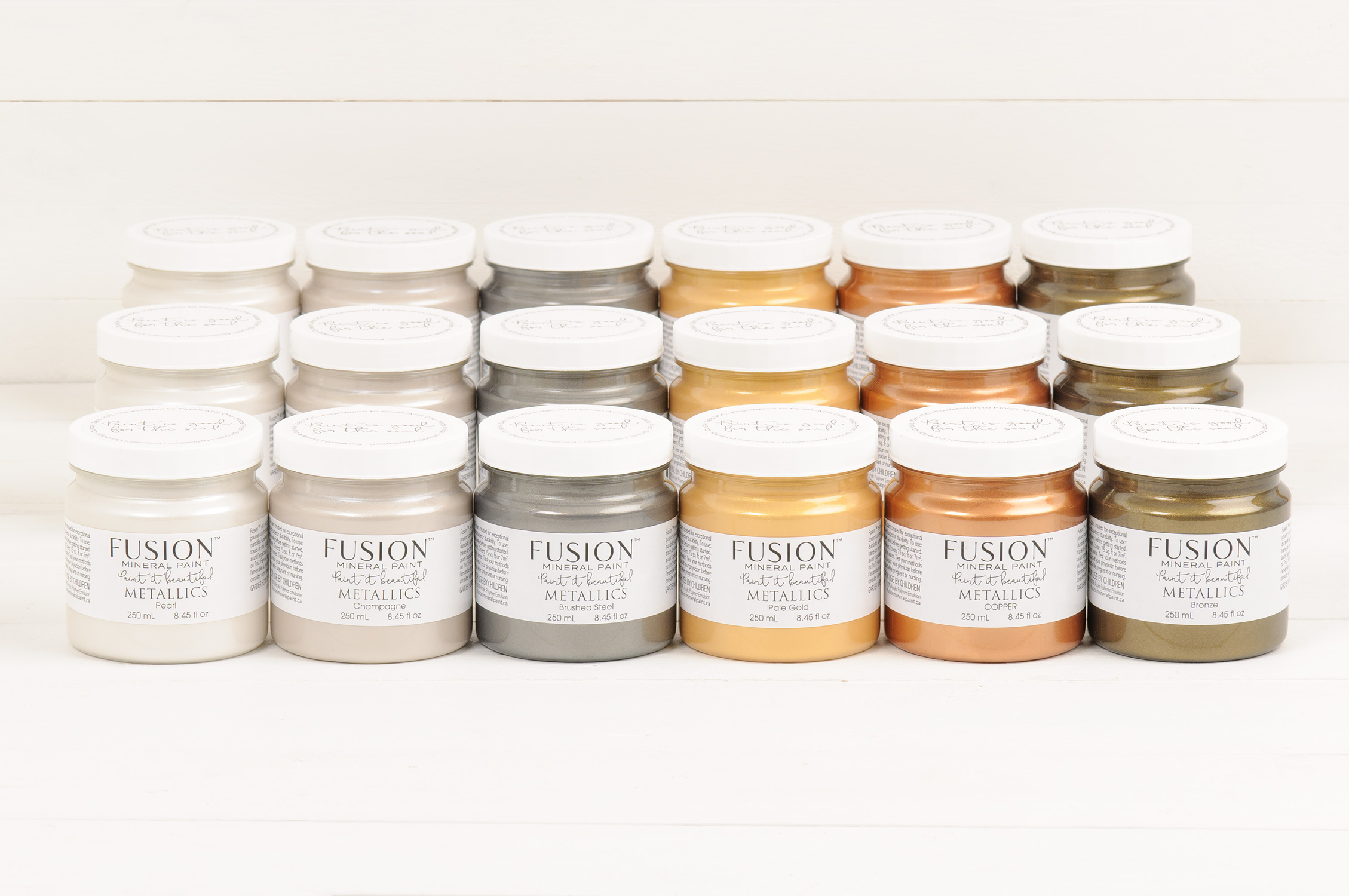 Share:
Fusion™ Mineral Paint transforms these less than desired metal pots found at a local charity thrift store with some pretty creative application of Fusion™ products!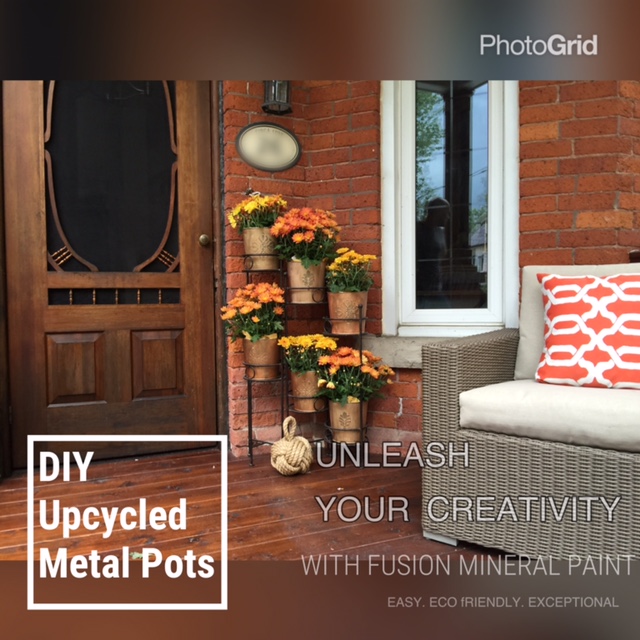 I have had this rather unique looking flower pot holder for years, just waiting to find its home. It holds 6 pots, is rather cute and I haven't wanted to go without it, so I kept it tucked away in storage, until finally I decided to put it to good use on the front porch to increase the curb appeal!
My dilemma was how to get 6 reasonably good looking pots that matched my style for very little money! I didn't want to go with clay pots as I was worried about them breaking and being too heavy, and I didn't want to spend money on designer pots, so my creative pot holder remained empty all summer, longing for some beautiful pots and flowers to hold!
I need to be inspired when it comes to creating, and what better inspiration than saving a few dollars to get those creative juices flowing! I happened to be at a local charity thrift store and saw these pots sitting in a pile. I  counted them,  and would you believe…. there was exactly 6 of them! I knew it was meant to be!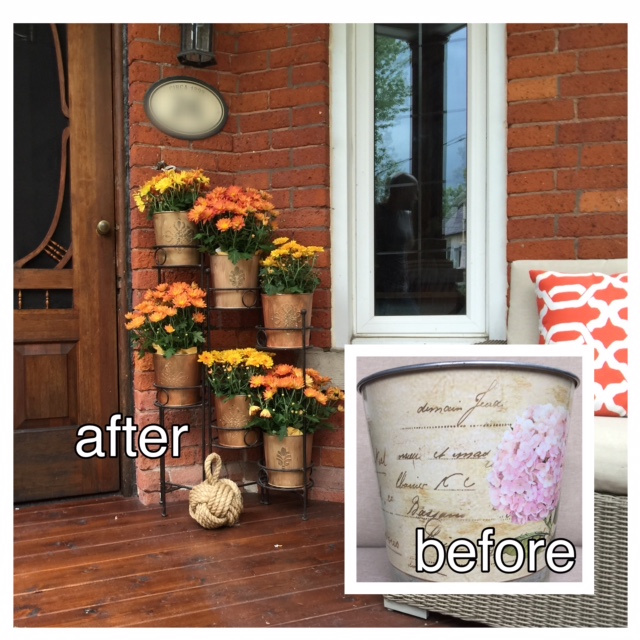 Now to be fair, these didn't look all that bad to begin with, however just really not my style. I looked at the price, $2.00 each? Yes indeed! With a little Fusion™ Mineral Paint and embellishments I knew that I could transform these!
With fall just around the corner, my vision was of wonderful warm tones, yellows, oranges, browns, and of course Metallics like Bronze and Copper!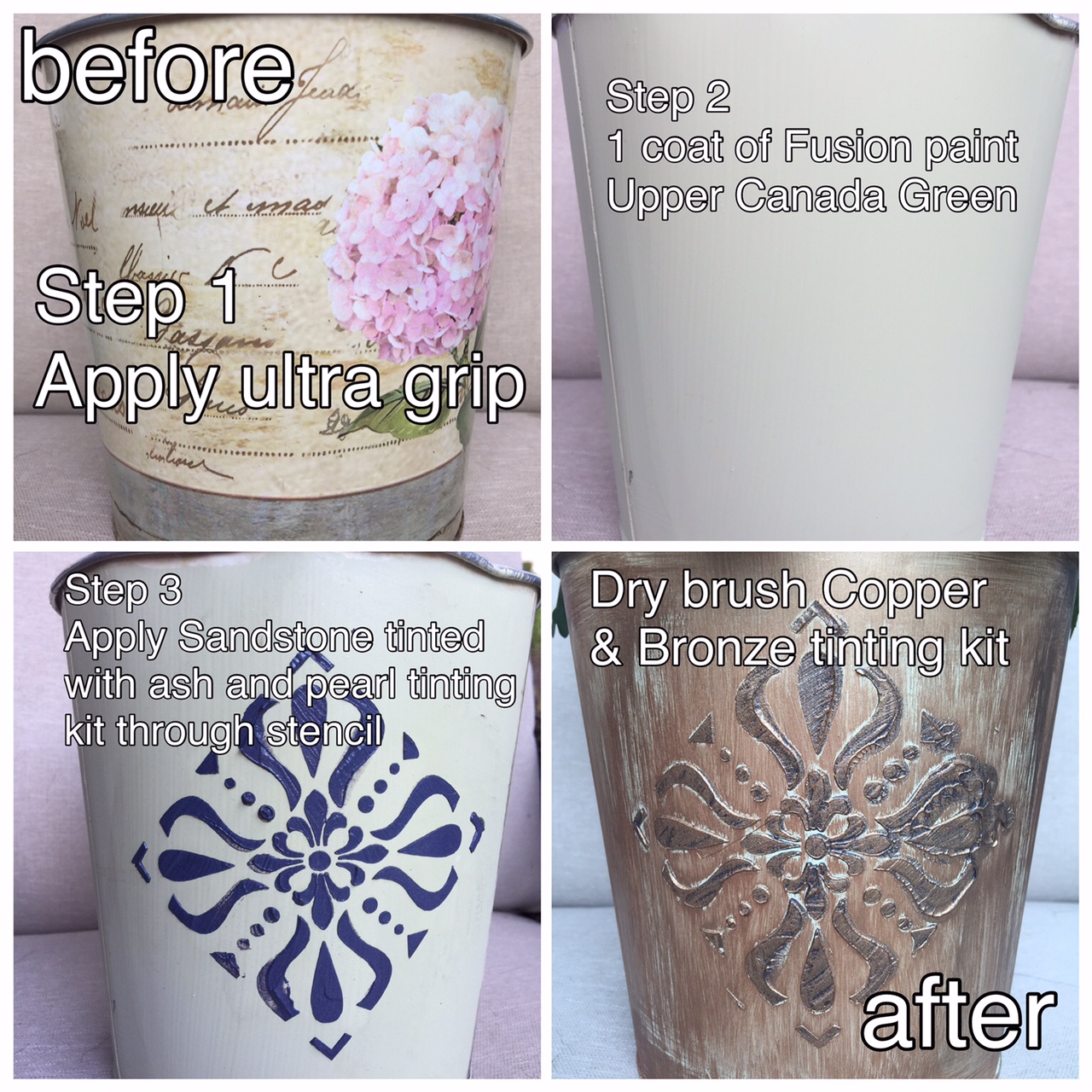 First off, let me tell you, these were super easy and quick to do! It took me just under 2 hours to do all 6 of them start to finish. If you've never attempted anything like this before, all I can say is it is so easy… you can do it!
Let's walk through each step here.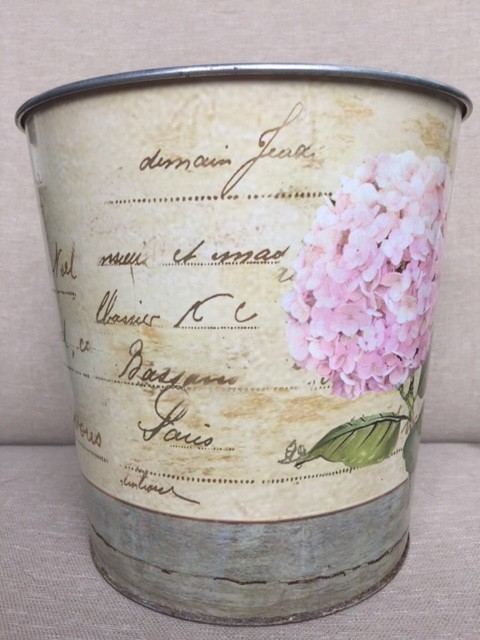 1. These metal pots were in excellent condition, no peeling, all good and set to go! I applied a coat of Ultra Grip™, as sometimes metal doesn't want to be painted, Ultra Grip™ allows for it to adhere very well! Keep in mind there is no rust here, if you wanted to paint for example a Bistro set that was peeling and rusty, you would want to take the necessary prep steps to ensure that it has the correct metal primer to seal in any rust etc., then continue with Fusion™ Mineral Paint.
Ultra Grip™ is white, however dries clear. I applied a coat and let it sit for about 20 minutes or so for it to dry.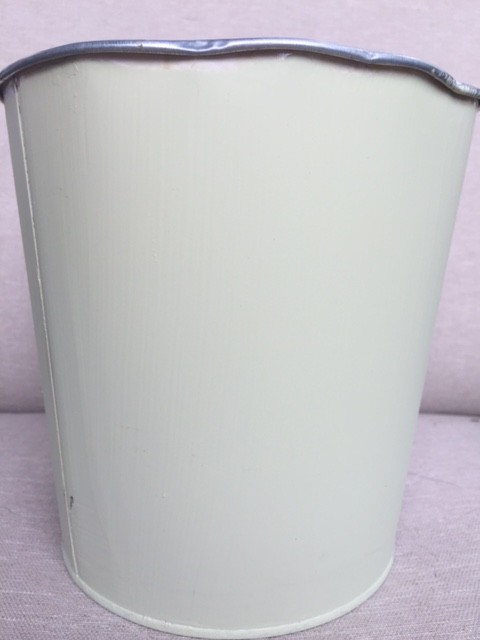 2. Once dry to the touch, I went ahead with a coat of Upper Canada Green Fusion™ Mineral Paint, as I wanted a solid base to work with. Because these pots are decorative and will not get a lot of wear and tear, I just waited for the paint to dry to the touch before applying subsequent coats, typically you would want to wait at least 6-12 hours when painting tricky surfaces with Ultra Grip™ to ensure perfect adhesion. If you apply too many coats of paint too quickly without letting it dry enough, your surface can be somewhat fragile. Be sure to really take care when painting kitchen cabinets with proper prep.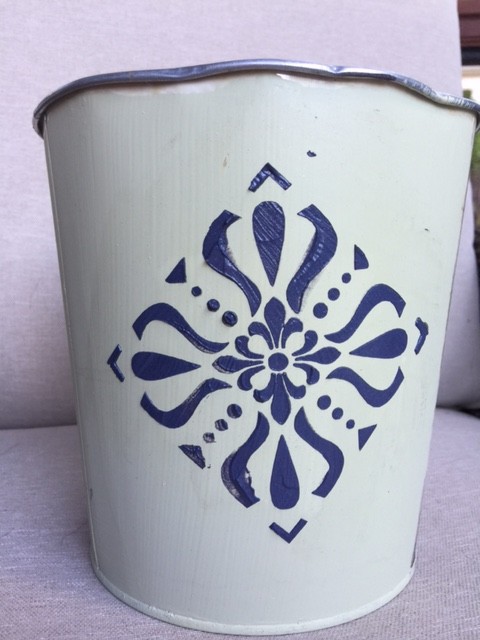 3. I took some Sandstone medium, Ash Paint in a tester size, and Pearl Metallic for a bit of shimmer and mixed them all together to get a dark tinted embossing medium. You could just apply the embossing medium straight on as it is, I just wanted the design to be dark so when I distressed through you could see it easily. I ran it through my stencil, and let it dry for 30 minutes.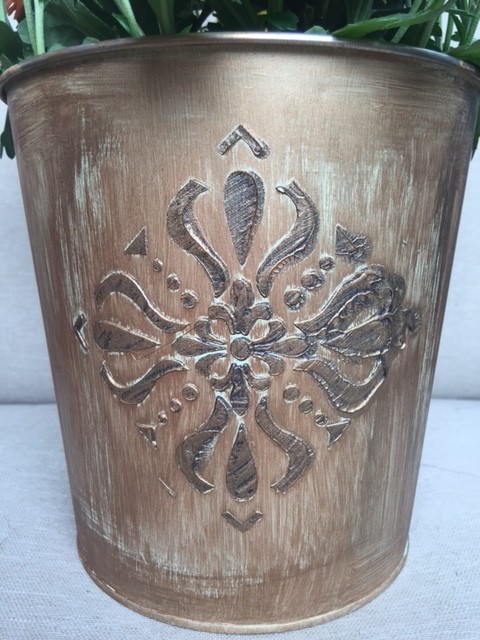 4. I took some Copper Metallic & Bronze Metallic and dry brushed it over the pot and voila! Re-purposed and up cycled painted metal pots with embellishments!
And here it is all put together!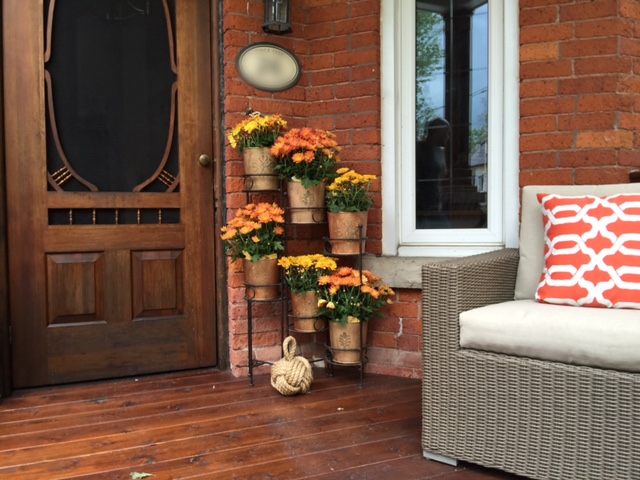 I wrote this post, not only because I love how these turned out, but because I'm often asked, "Can I paint metal with Fusion™ Mineral Paint?", and what a great question this is! Fusion™ Mineral Paint is a superior quality product when it comes to adhesion and durability and works on almost all metal surfaces with Ultra Grip™. Keep in mind it isn't quite magic, it's always a good idea to understand what type of metal you're painting and if it is in good condition, is it rusting, peeling etc? If so you will need to take the necessary steps to seal in the rust with a proper metal primer.
If your exterior Metal Bistro set looks in good condition and you want to freshen it up with a new colour, give it a shot! Get creative and have fun!