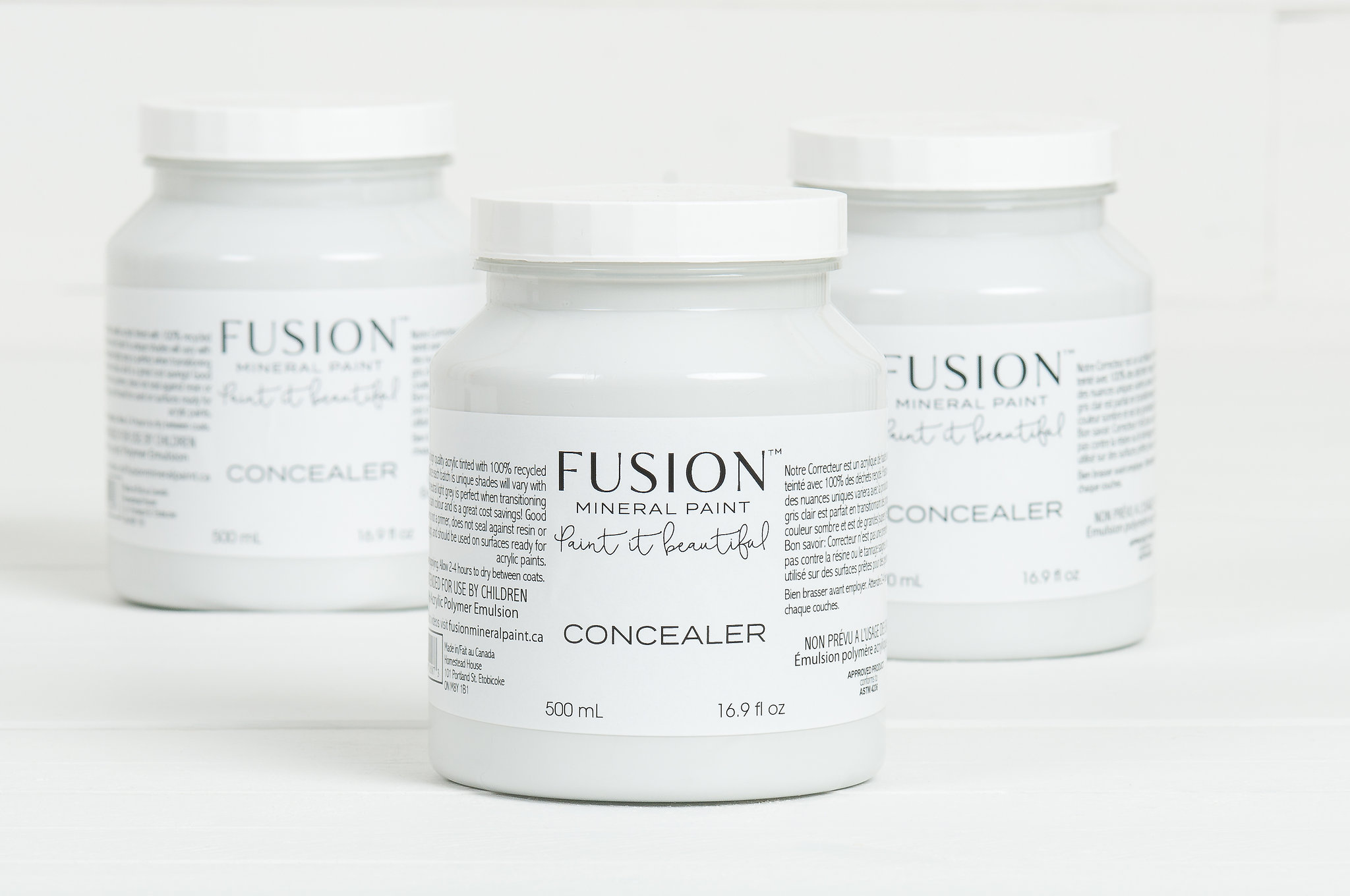 Share:
We know that painting over a dark piece with a light colour can be quite the process, so we wanted to create a product that would benefit both you and the environment.
Use Concealer (formerly known as Colour Blocker) as a base coat when changing from a dark colour to a light colour. For example, a dark chocolate wood going to an off-white could take up to 3 coats of white for excellent coverage. Not with our specially formulated Concealer though. Simply apply one coat of Concealer and one to two coats of Fusion™ paint in a light colour should be all you'd need! Darker colours that are not your basic off whites do not require th Concealer .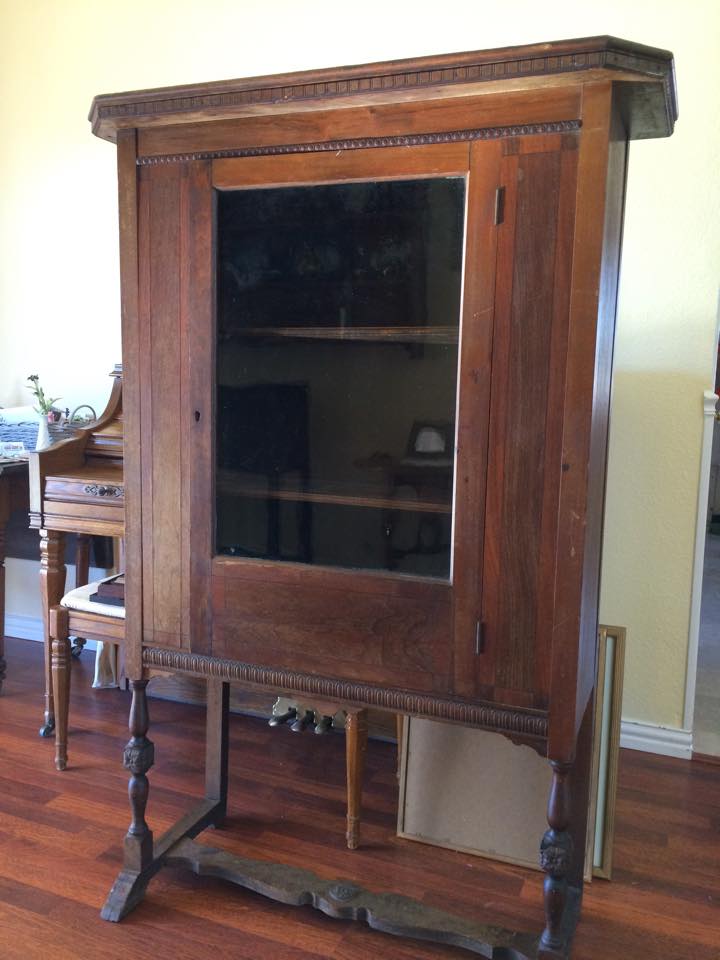 Concealer is half the cost of the paint because it is made of 100% recycled pigment. It's a neutral light grey and since each batch is unique, tints will naturally vary with production.  Concealer is made out of recycled pigment from our water treatment facility.
We reconstitute it back into a usable paint. Can you use it as its own paint colour? Absolutely! Just be aware that colours will vary from pint to pint depending on which recycled paints it was manufactured from; therefore, finding an exact match may be difficult.
Quick Fact: Concealer is not to be confused as a primer, it is made up of the same quality as the paint, yet as it is recycled offers an inexpensive quick colour change option! Also, colour blocker is not a stain or resin blocker. Be sure to use a Zinser based primer for particularly difficult bleed through concerns.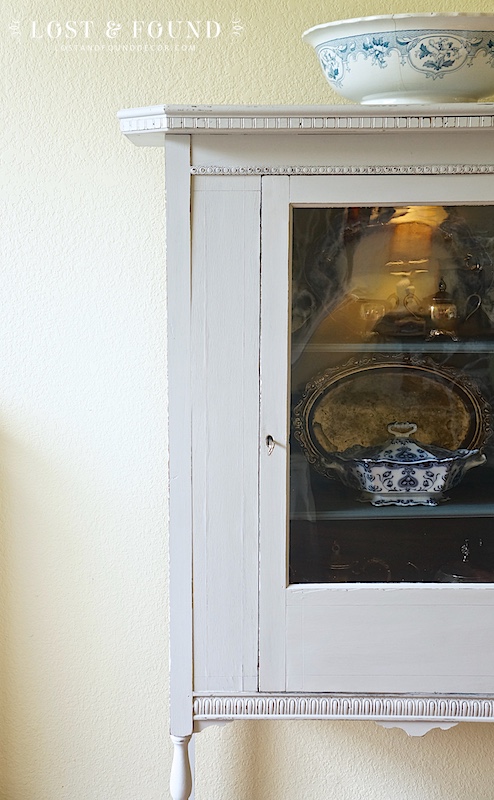 The following is a lovely piece painted by Lost & Found. She used Concealer as the base coat on this dark wooden china cabinet. Afterwards, she only needed one coat of Stirling to finish the piece…talk about a quick and easy transition from dark to light!
Read up on her experience with Concealer by clicking here.