Share:
Hey there, Fusion™ lovers! My name is Micaela and I've been working with Jennylyn, Creator of Fusion™ Mineral Paint, for a few months now with some office admin stuff.
Now, I am in no way, shape, or form a skilled painter or furniture refinisher, but being around Fusion™ and all of the talented people who use the product, I've developed a pretty good knowledge of the line…in theory. I'm ahead of my work this week (no, seriously!), so I thought that now was the perfect time to see if I could apply my theoretical knowledge and actually have something to show for it.
Back in June, we hosted a networking event here at our head office in Toronto for our Fusion™ merchants. Our lovely retailers spent part of the day learning how to use a paint sprayer to apply Fusion™. It was a blast!
But, naturally with a couple dozen first-time sprayers passing around a gun and each having a go on one piece, the little chair we used for testing got a bit of an uneven coverage. It was sprayed with Ash (and apparently some Laurentian based on the little flecks that must have blown over from the other piece that was getting sprayed that day).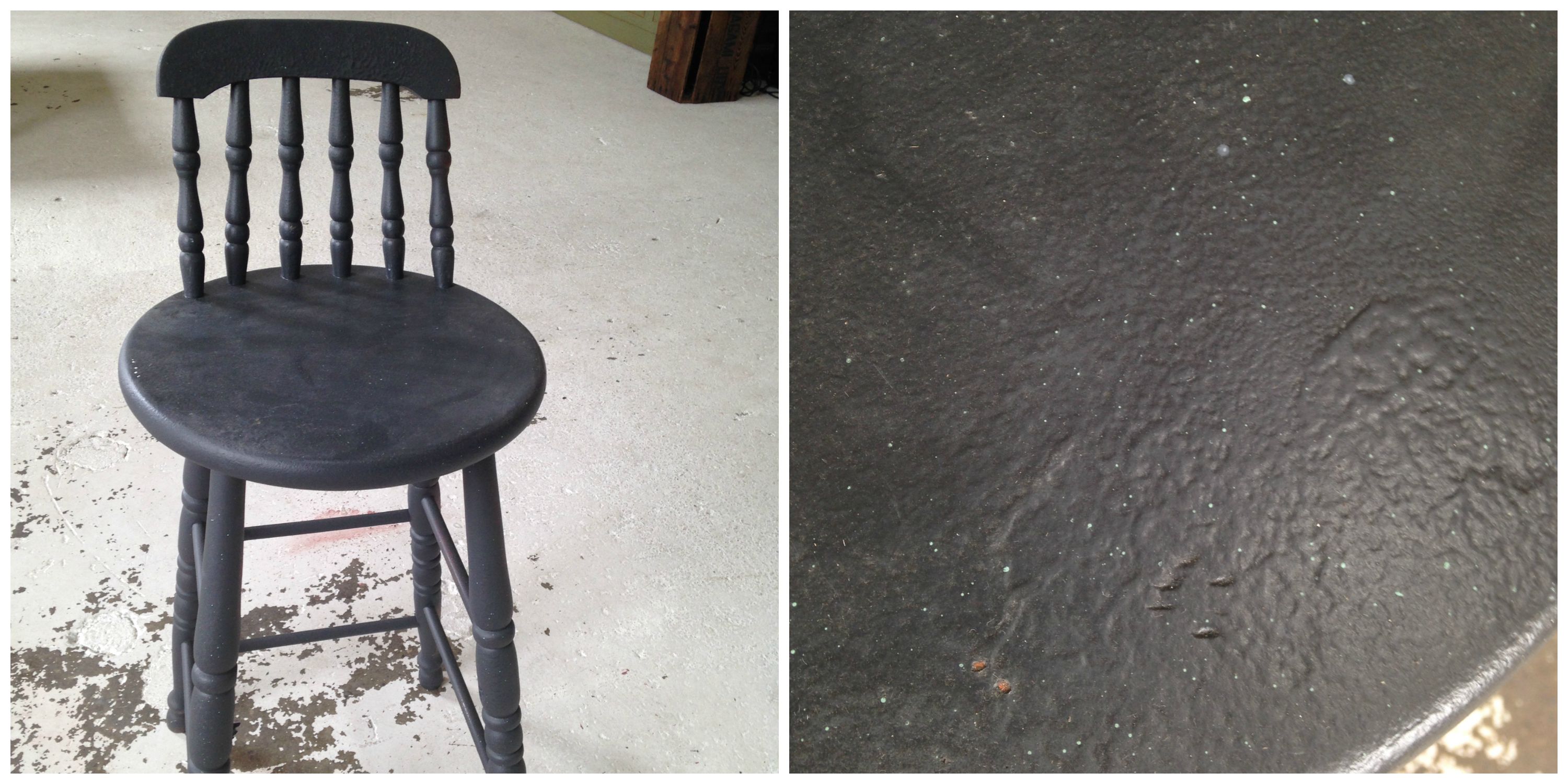 I knew I had to sand down some of the bumps that resulted from over spraying in some areas, so that was my first step. Once I was happy with the smoothness, I spent a couple minutes touching up some places that were lacking in paint and I tried to cover up some of those Laurentian flecks.
The chair looks great in Ash, but this is my first Fusion™ project! I wanted it to have a little more of a wow factor! I decided I'd use the Ash as a base so that when I distressed with my top coat, it would peek through from underneath. For the top coat, I decided on Cathedral Taupe. It has the slightest hint of a pink undertone that I thought would pair very nicely with the deep grey of Ash.
I applied two coats of Cathedral Taupe. I love how easy Fusion™ is to use and how much I didn't really have to worry about brush strokes coming through because it's a self-leveling paint.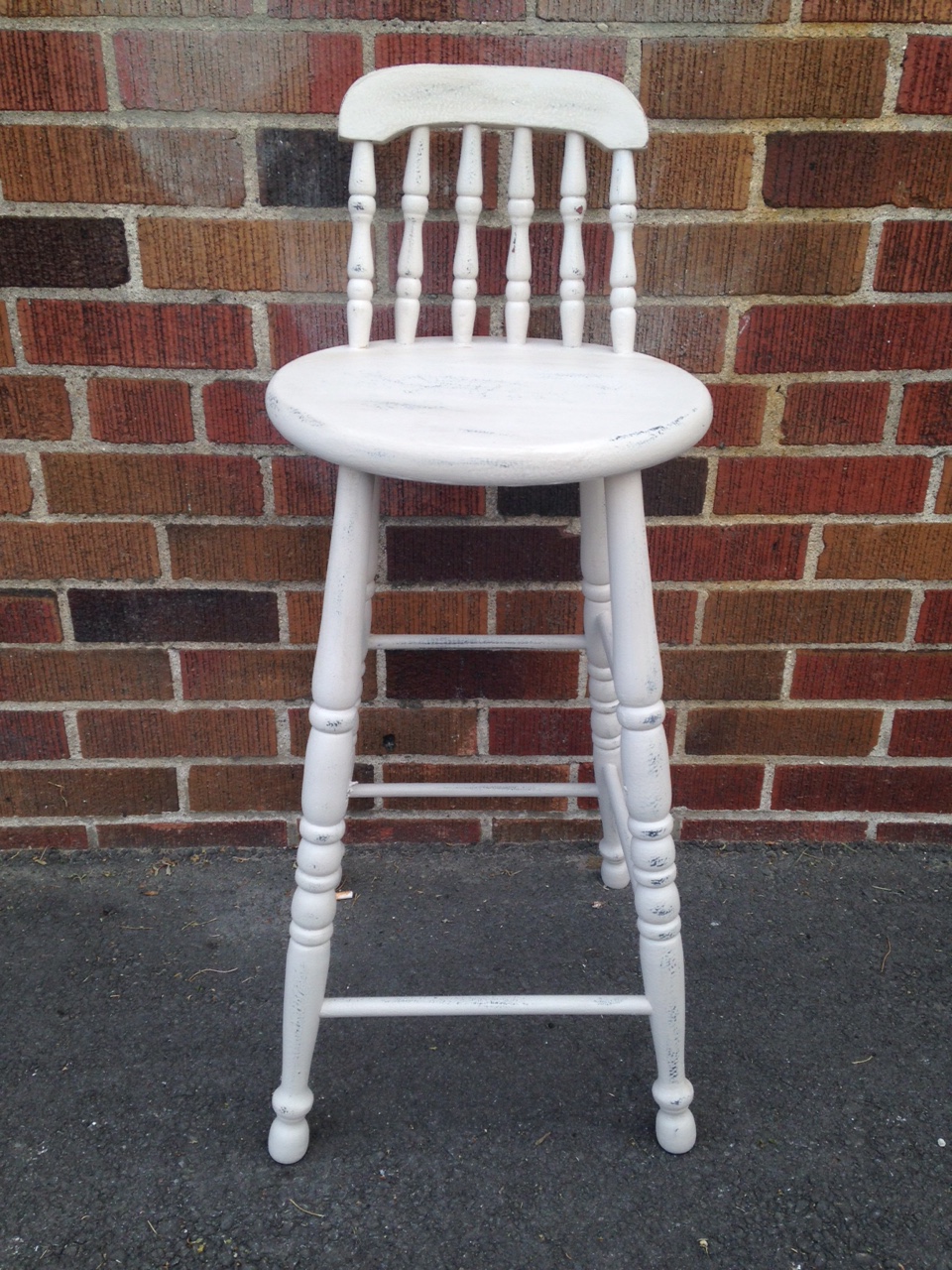 When it was dry to the touch, I wet a cloth with water and ran it over the parts of the chair that I wanted to distress. Since Fusion™ is a water-based acrylic, adding water from the damp cloth reactivated the substrate allowing me to easily take some  of my leftover sandpaper and quickly distress away the top layer of Cathedral Taupe.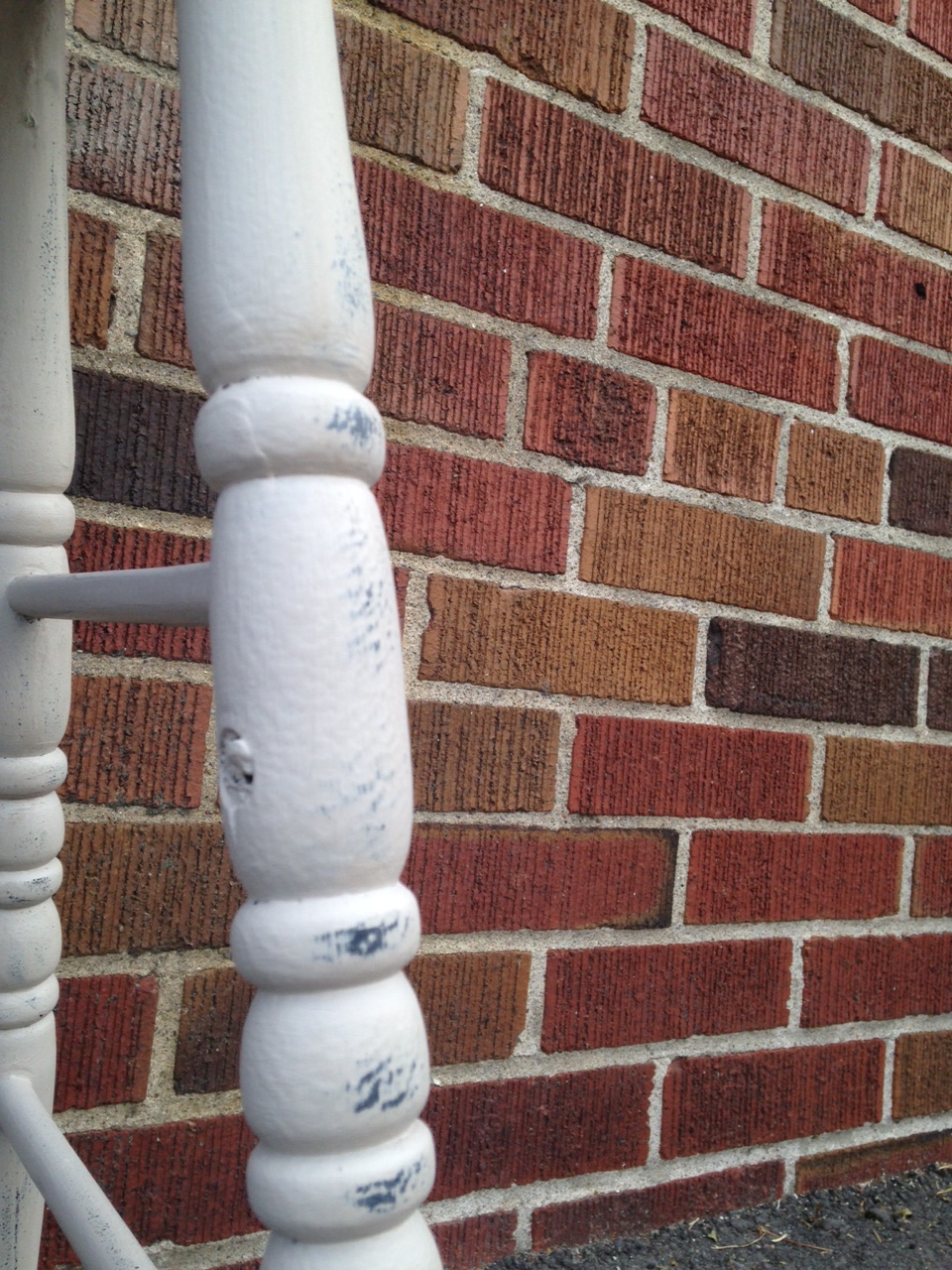 I wanted it to look naturally worn so I concentrated my distressing on the areas that would typically be worn down over a long period of time (the legs, the back, the seat).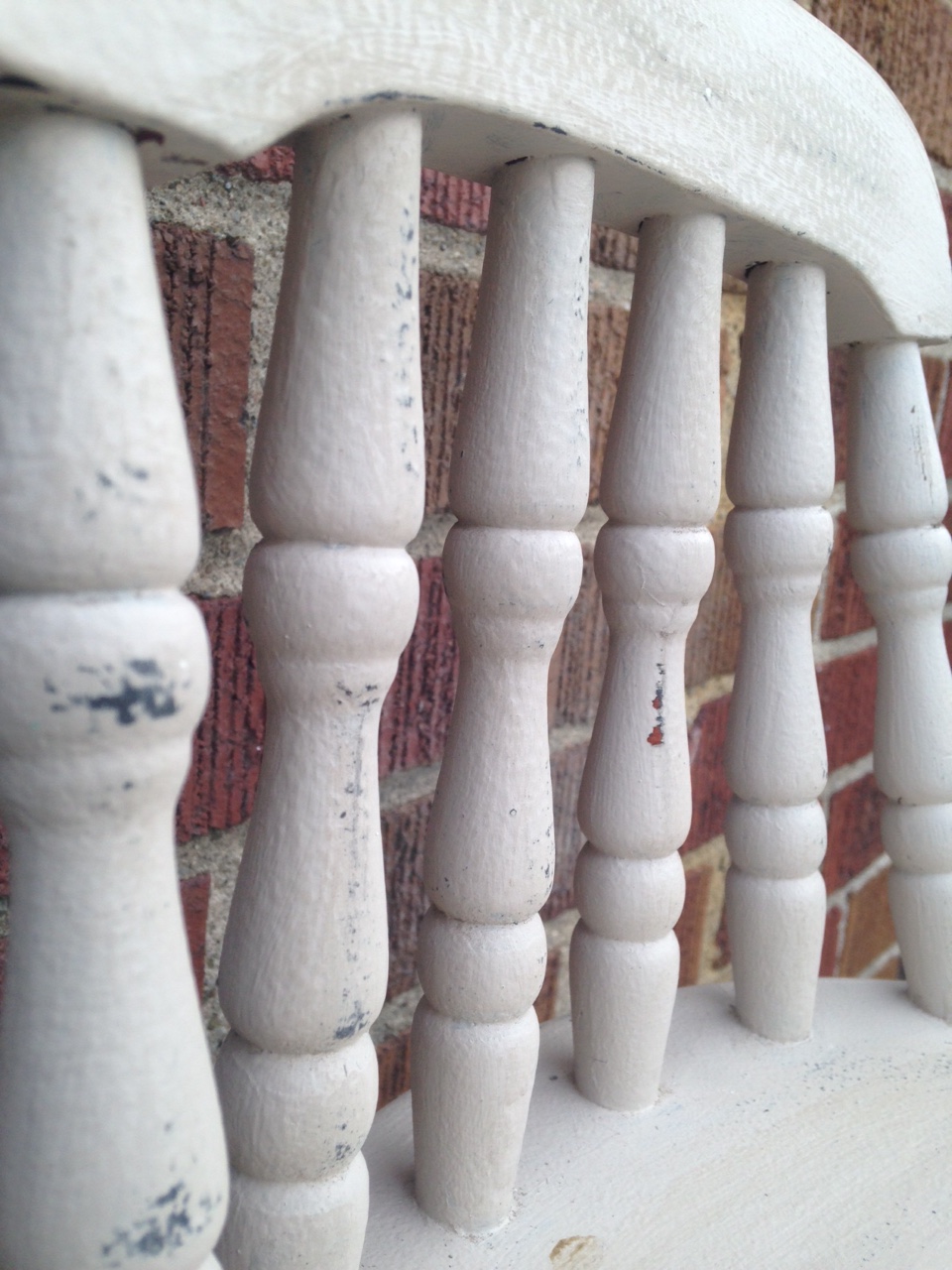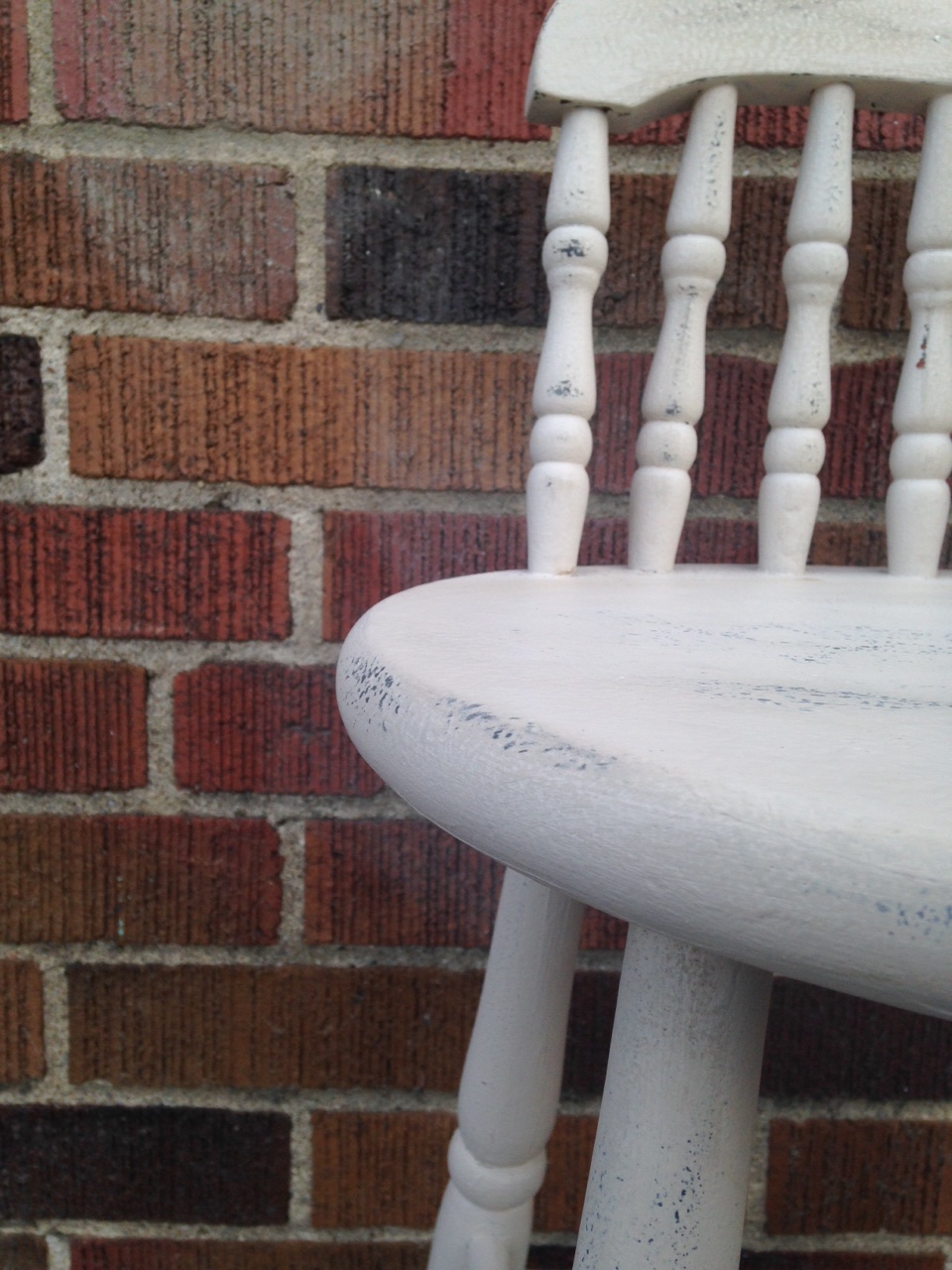 And there you have it! You don't need to be an expert to use Fusion™ (because I am DEFINITELY not an expert!). It's not perfect by any means, but the imperfections are what makes it beautiful.
I think I may have caught the painting bug!
Ta-ta for now! Micaela