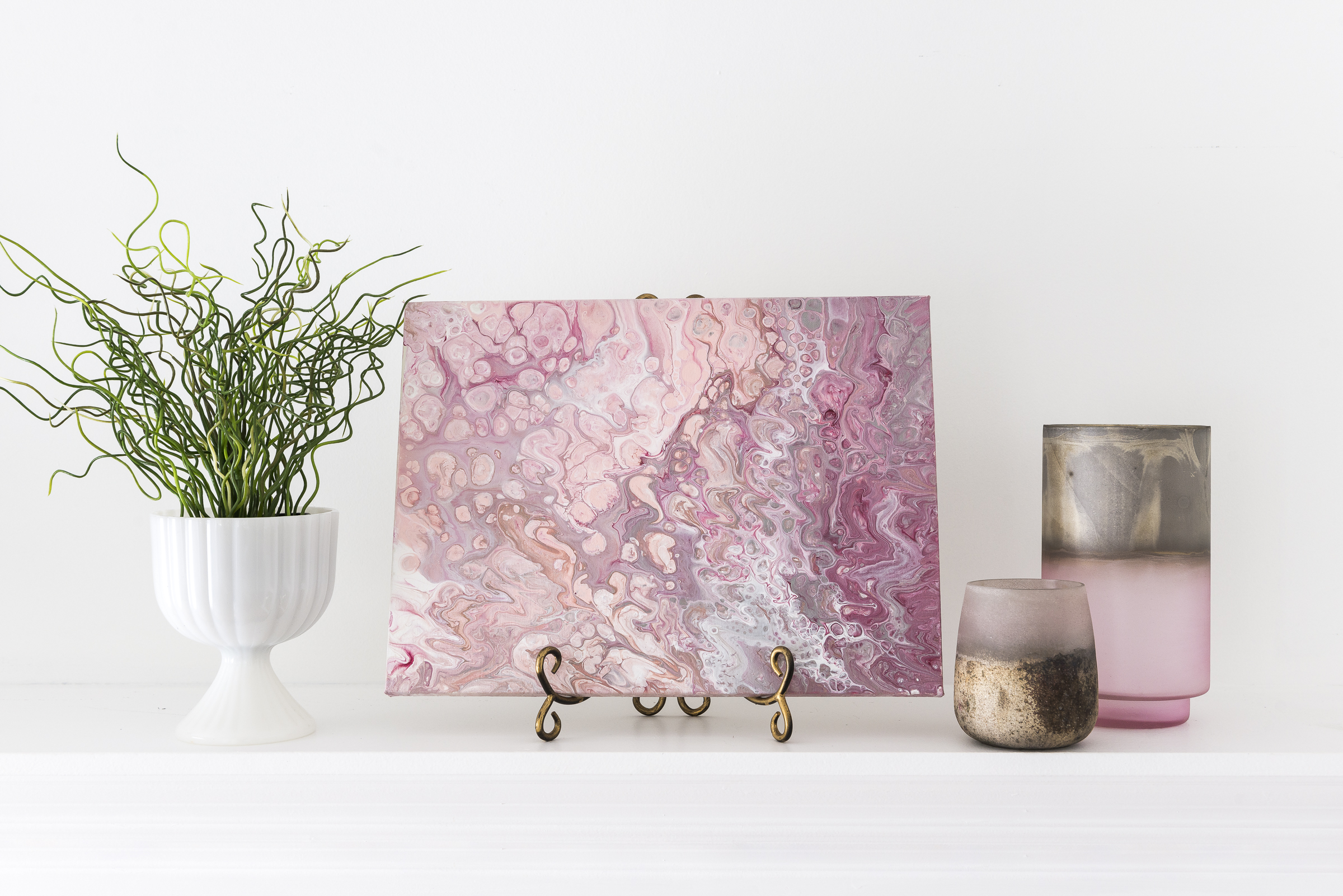 Share:
Pink always inspires us here at Fusion, as it's one of Jennylyn's go-to colors.  This dreamy pink piece created with Fusion's Pouring Resin makes us swoon. Want to learn how to create a piece with this look? Join along in the tutorial below.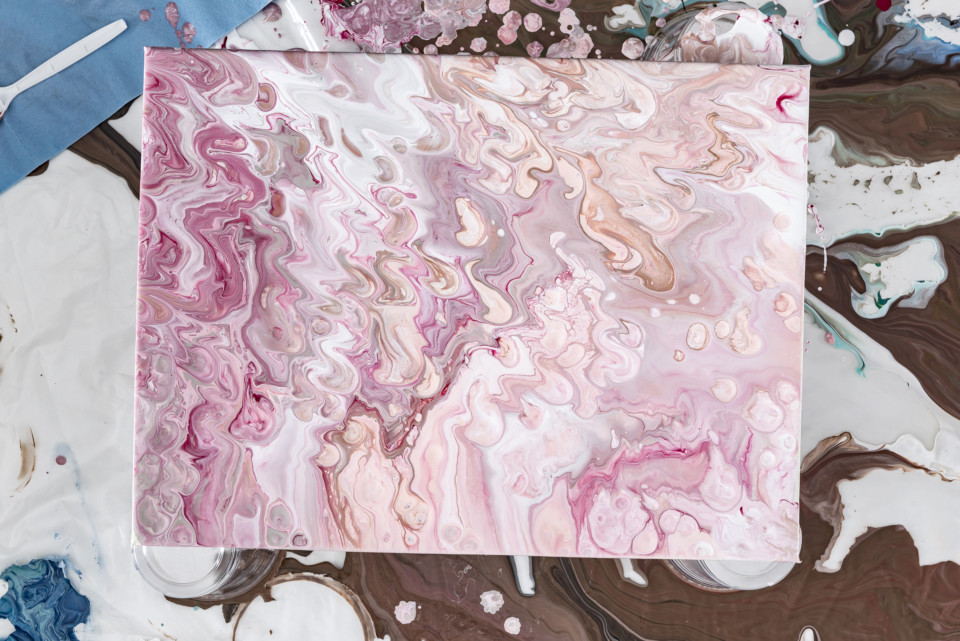 SUPPLIES
Plastic Cups & Spoons
Canvas
STEP 1
PREP COLORS
Prepare individual colors by mixing them with Pouring Resin and Cell Enhancer into plastic cups.
STEP 2
COMBINE COLORS
Starting with Casement, pour small amounts of each color into a new cup without any stirring of the mixture.


STEP 3
POUR PAINT 
Take your canvas and place it on top of the cup.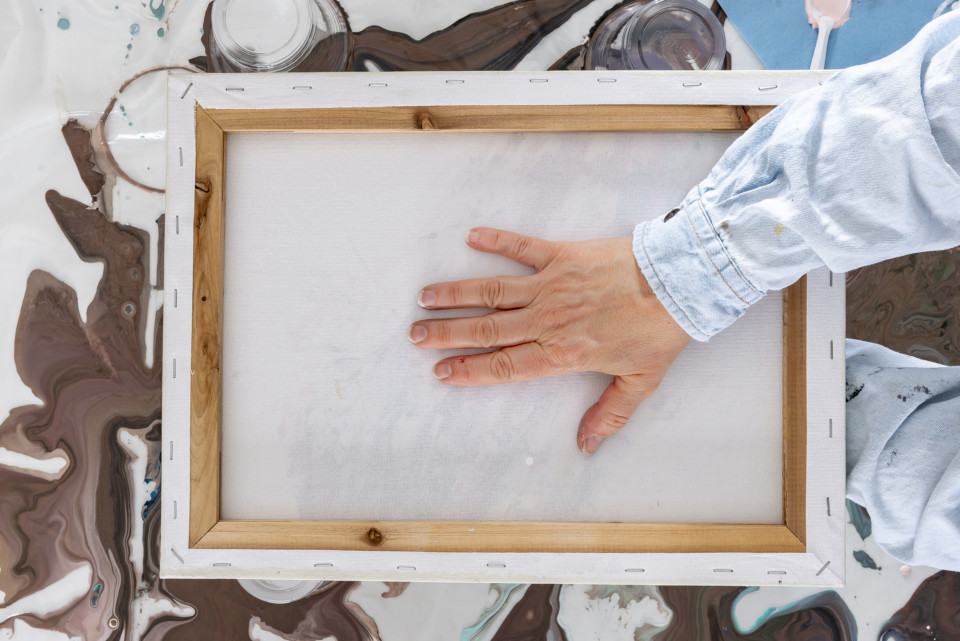 Carefully flip your cup and canvas over.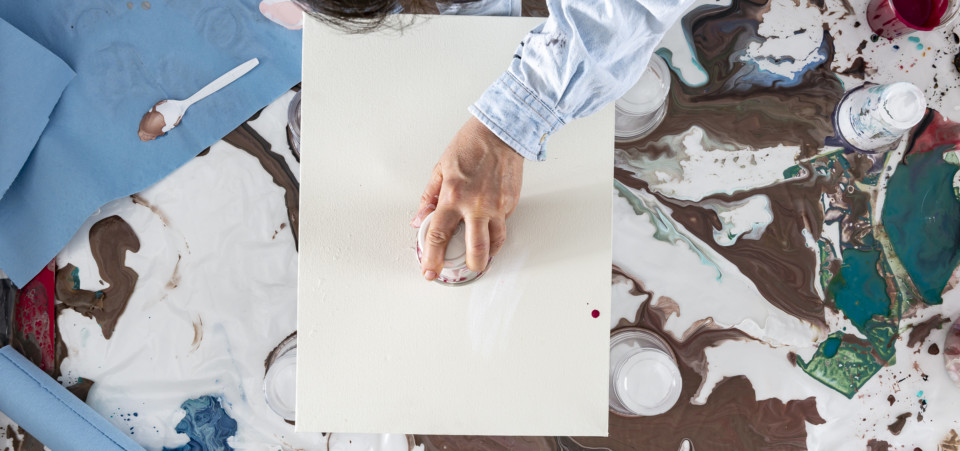 Wait a few seconds and then lift cup and slide across the canvas.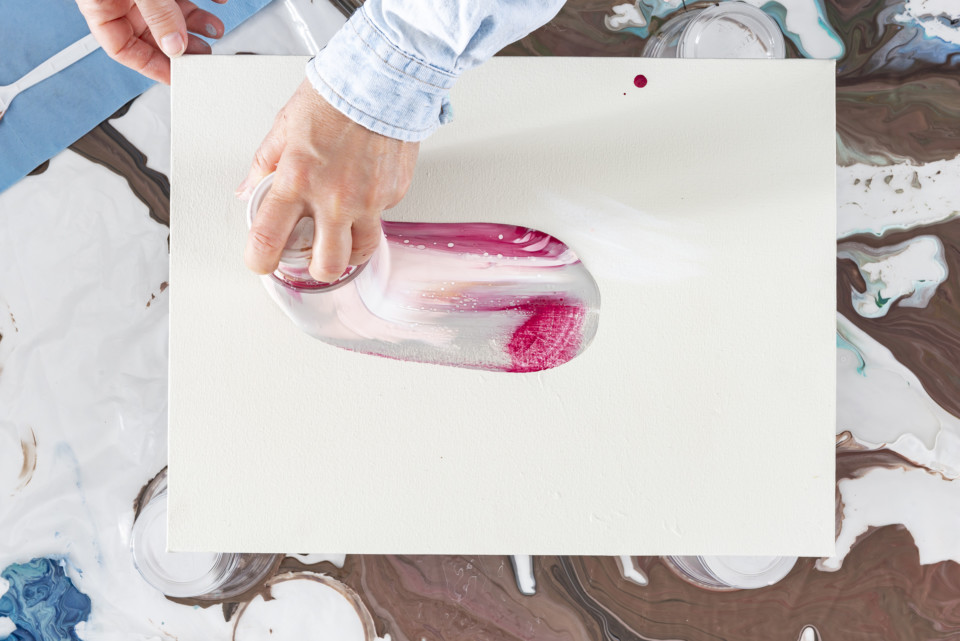 STEP 4
FORMING THE ART
Tilt, pour and adjust until you achieve your desired look.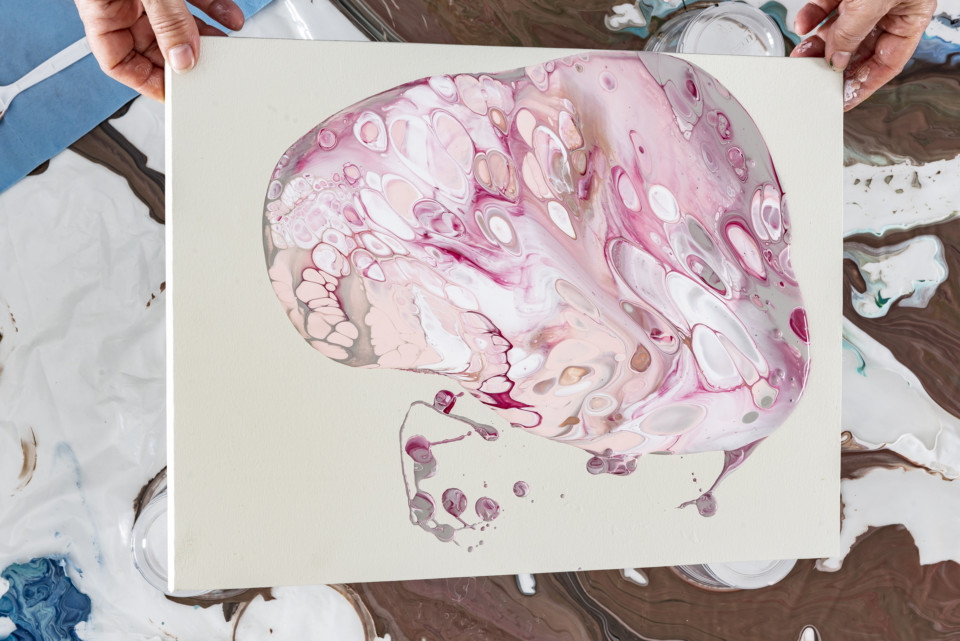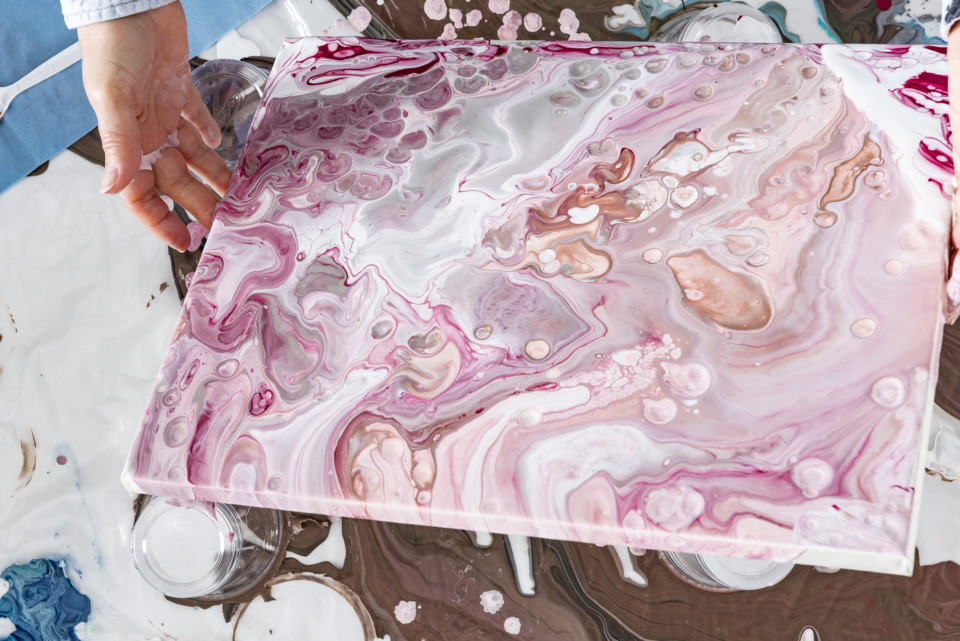 Have you tried any paint pouring techniques? Tell us all about it in the Paint It Beautiful facebook group.