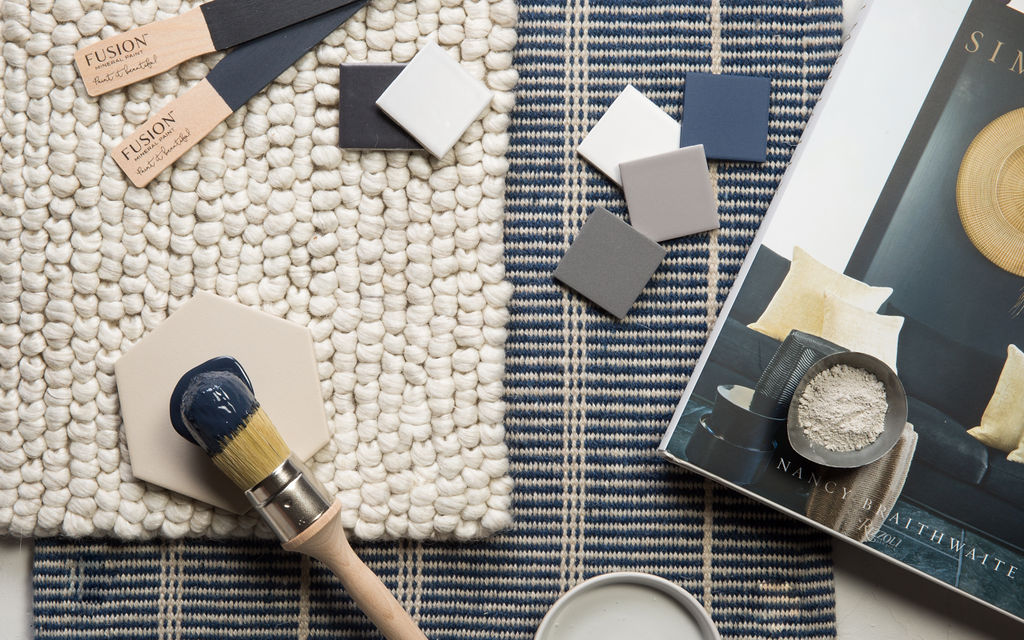 Share:
When you are feeling the surge of Fusion inspiration, it's time to break out all your supplies and start creating something magical! Do you have a new project around the home or a piece of furniture to upcycle and transform? What do you need to keep in your DIY stash?  Don't worry, Fusion has got your covered! Discover all our Fusion products in our DIY Essentials Kit to keep you painting happy.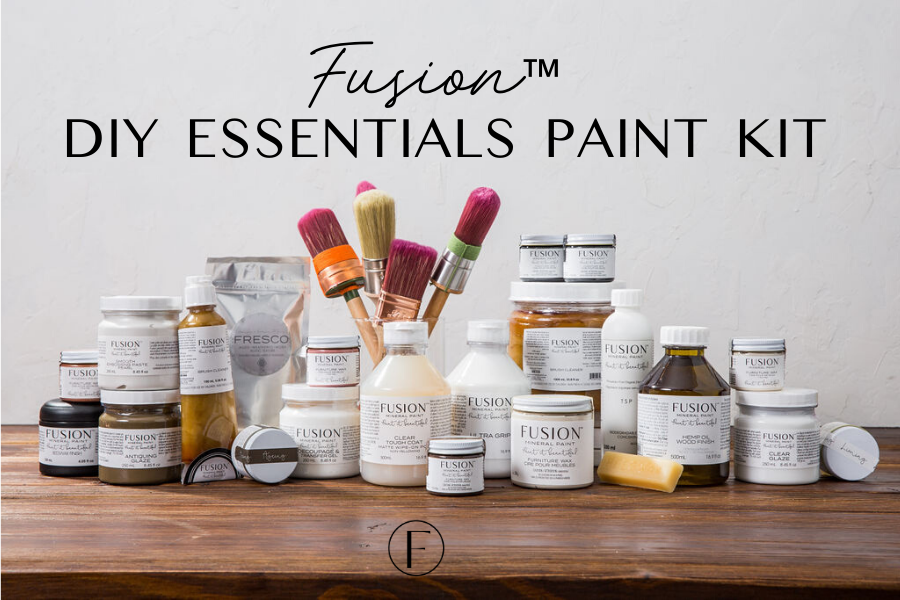 WHAT ARE THE BASIC ESSENTIALS FOR ANY DIY PAINTING KIT?
Having a basic DIY Essentials Paint Kit does not mean that you will never have to go to the store or order online for new products or tools, because we're always coming out with fun new products! It means that you will be prepared for most projects or new ones that you can't wait to start.  Whether you're a novice or a pro, we know you got this!
DIY ESSENTIALS PAINT KIT CHECKLIST
It's easy to Paint it Beautiful with Fusion! With over 50 gorgeous colors to choose from, you can tackle any project small or large in your home. From start to finish, there's everything you need and more to color your world with Fusion™.
SUPPLIES:
Sanding Sponge

Fusion

™

Mineral Paint Tester Pots for Crafting
Chocolate Paint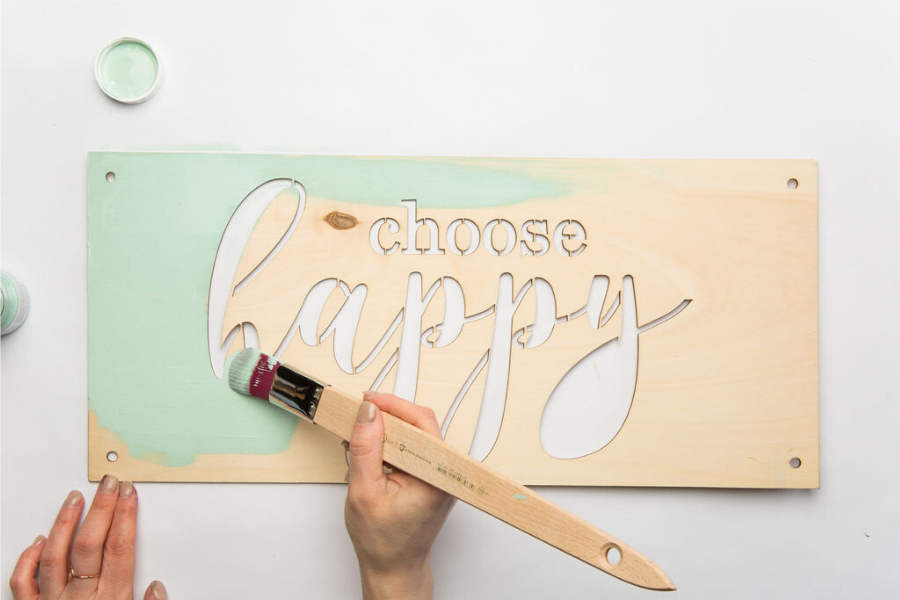 When you get excited about a new project, you don't want to stop because you are missing a product or don't have enough of it. If you make yourself a Fusion DIY Essentials kit for your favorite past time (Painting!), you will enjoy any creative journey, and leave the frustration of not having what you need behind!
YOUR DIY ESSENTIALS PAINT KIT! 
PREP ESSENTIALS
A little prep goes a long way! For optimum results, it's always best to spend a little time assessing and prepping your piece.  Ensure your piece is free of dirt, oil, and grease. If there is a wax be sure to remove with odorless solvent or mineral spirits.
As a water-based degreaser to clean a painted surface prior to applying paint. It removes oil, grease, fingerprints, stains and other contaminants, which will improve the adhesion and the look of subsequent coatings.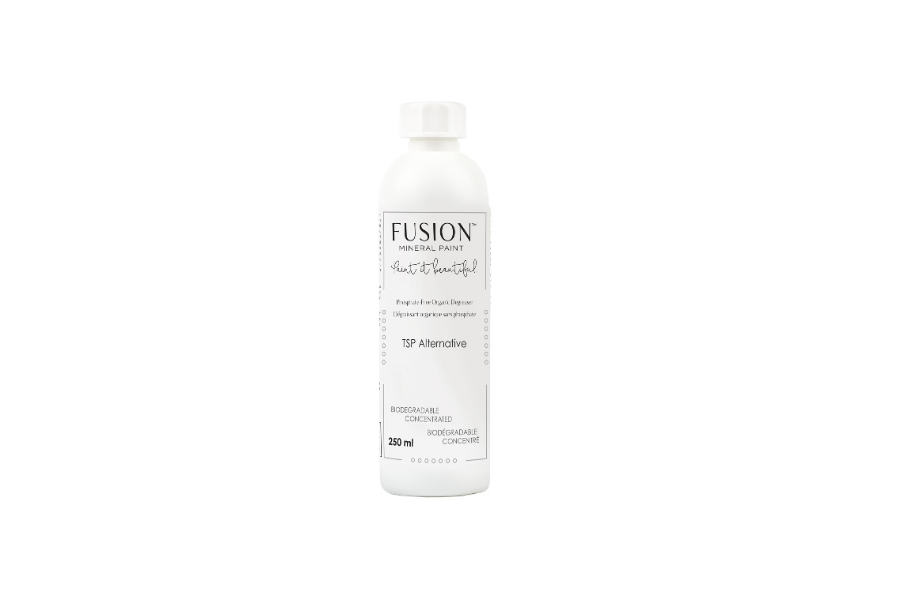 This is a fantastic finishing sponge for wet sanding after for a super smooth finish. It can also be used to scuff the surface and dull down the sheen and finish of your surface so the paint can glide on beautifully and have a little more "tooth" to grip onto!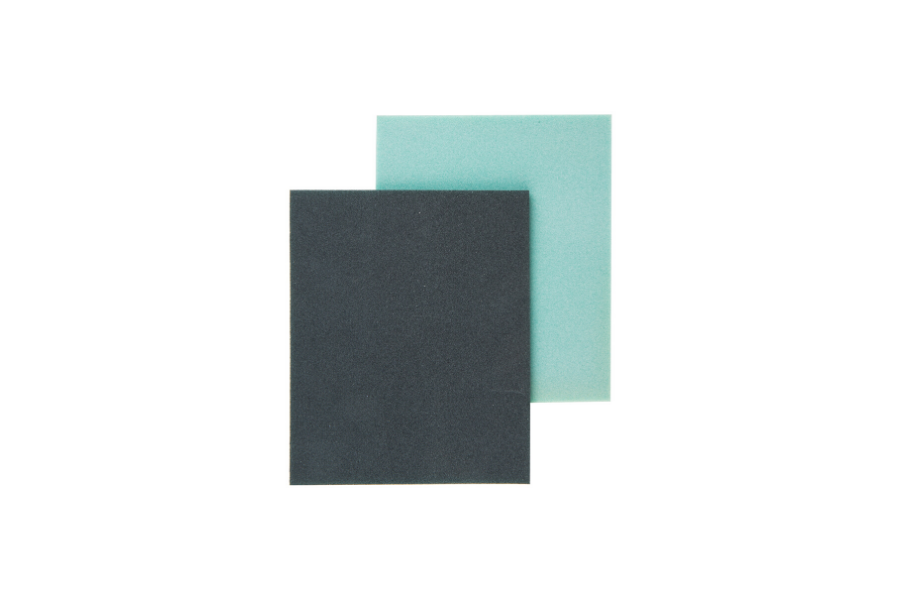 ACCESSORIES
The Staalmeester is the Rolls Royce of Brushes. A unique synthetic / natural bristle blend that has a short natural china bristle, blended with a longer silky synthetic bristle. The natural bristle ensures better paint absorption and the synthetic bristle component allows for a smooth, even application having minimal to no brush strokes.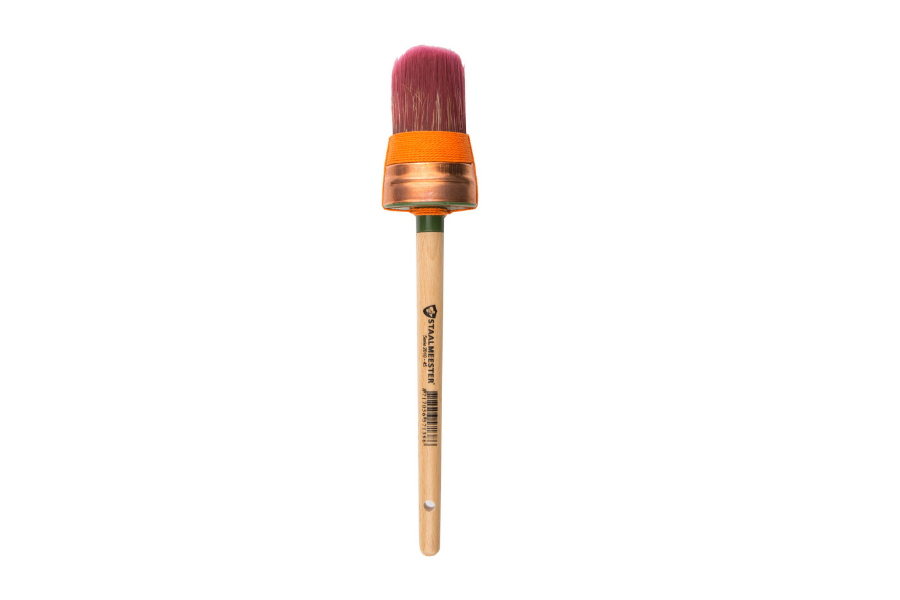 Do you have a favorite brush? Well, Fusion Mineral Brush Soap will keep your bristles in optimal shape to give it that TLC that you need. It's soft on your hands on and your bristles every time. As a bonus, this can also help clean your hands and your sink as well! It's super gentle and natural, and very effective!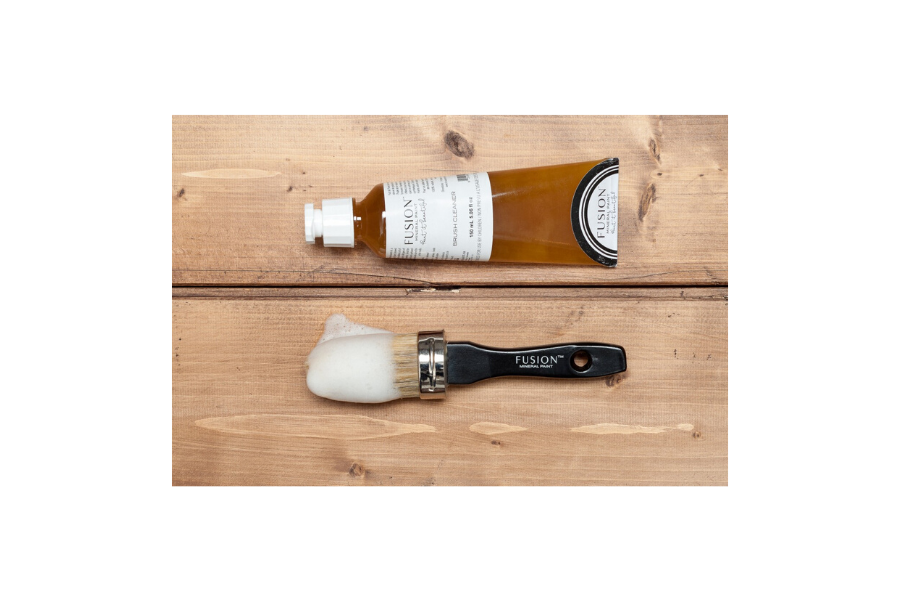 For the smoothest and most flawless finish, a microfiber roller is your best friend!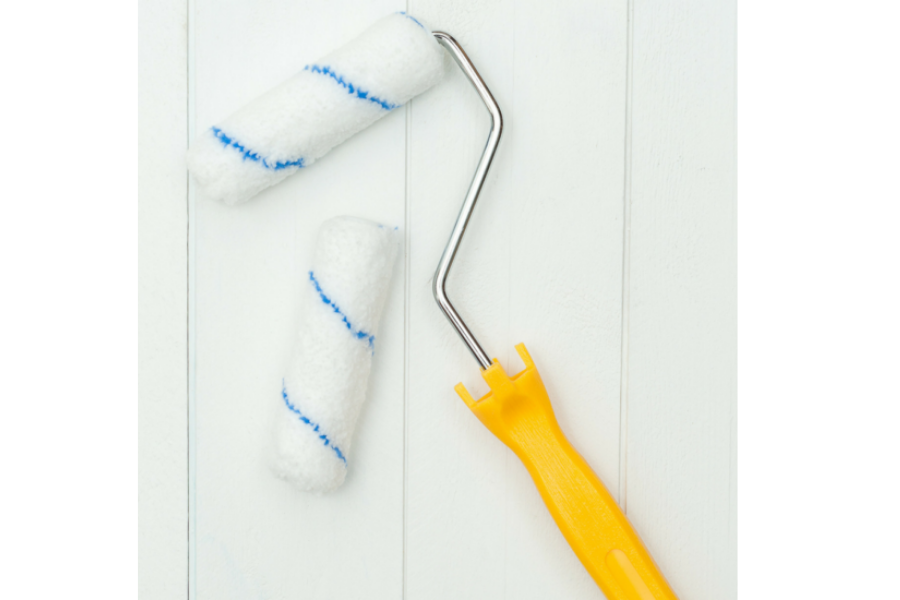 PAINT
Fusion Mineral Paint In Your Favorite Color

Fusion™ Mineral Paint Tester Pots for Crafting
We love  Fusion™ tester pots! They are perfect for smaller craft projects and a great way to test out colors to make sure it's the right shade before painting large projects like your kitchen cabinets. We have tons of tutorials in our blogs and our Youtube Channel that's so easy to do.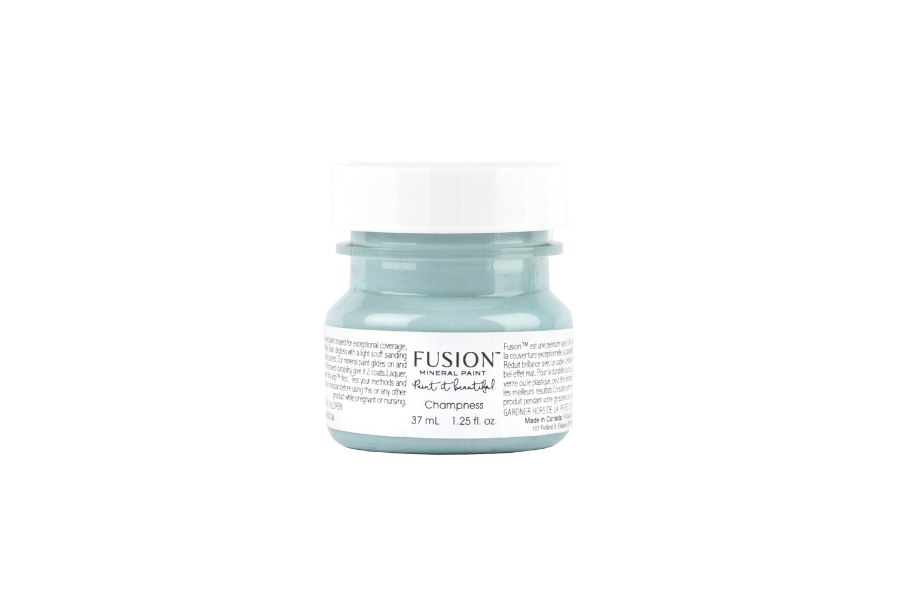 It offers an instant rich, shimmering look to most surfaces. Metallic Paint interacts with light for an enhanced color. Perfect for a metallic wall or accent piece, or rejuvinated hardware!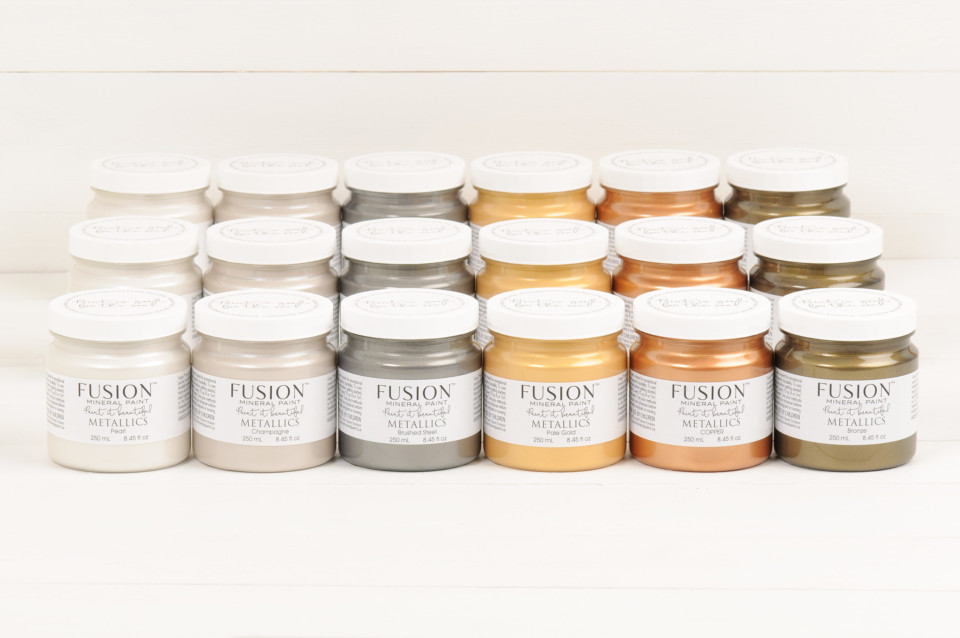 Fusion Chocolate Paint
Yes, we have a paint called Chocolate!  Every designer is infatuated with the depth and richness of this color. It's so versatile for your home decor for accent walls and painting furniture including using it as a stain! A little favorite secret is using it as a base coat, then painting over it and sanding back to make it look like you're sanding back to a vintage antique wood, even if your surface was brand new!
ACCENTS
Perfect for craft projects, wall art and furniture surfaces! This pouring medium creates beautiful flow art that dries with a high gloss finish.  It mixes seamlessly with Fusion Mineral Paint to create beautiful and unique acrylic pour artwork.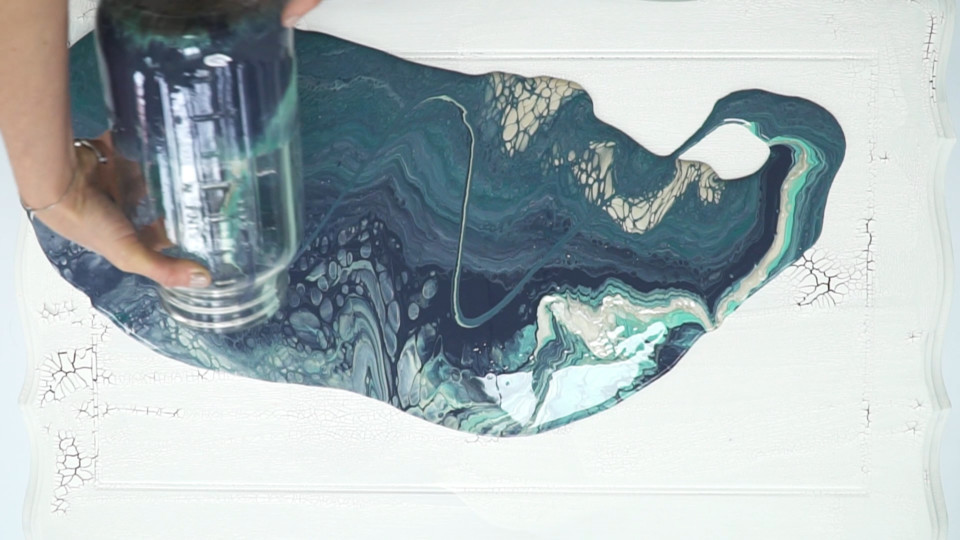 Create beautiful decoupage or transfer images onto virtually any surface!
Decoupage onto Glass, metal, wood- you name it! A great indoor craft to do with the kids, oh and did we mention it is Zero VOC like many other Fusion Mineral Paint products- bonus!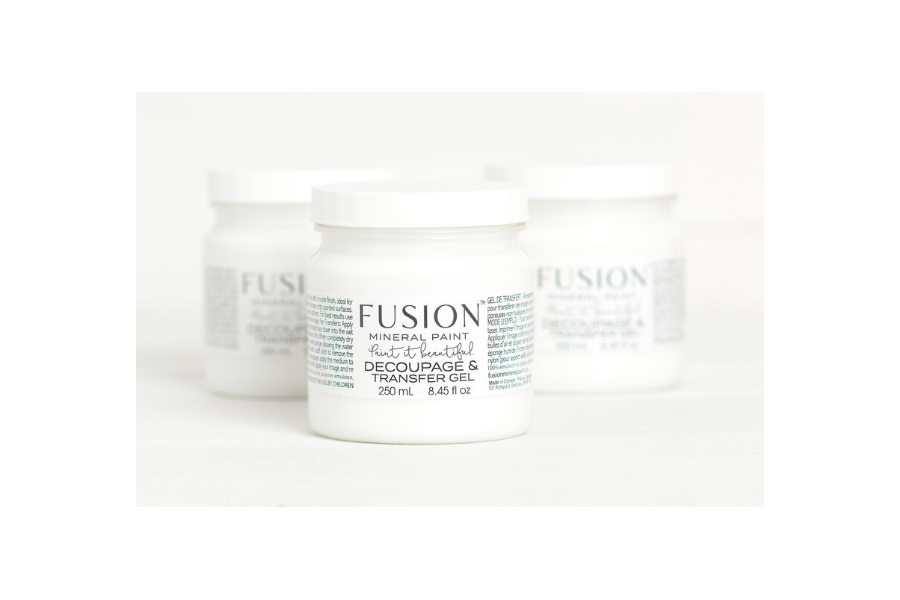 Stain & Finishing Oil All in One Wood Finish is Eco Friendly and easy to use.  This stain & top coat combo offers exceptional durability in high traffic areas like table tops, kitchen cabinets and even flooring.  It comes in 6 gorgeous colors.  Very easy to use, low odor and Eco Friendly! Apply it with a brush, or rag, and wipe away the excess. A fun side use is using like a glaze over top of Fusion paint colors!
SAVE THIS LIST ON YOUR PHONE OR LAPTOP!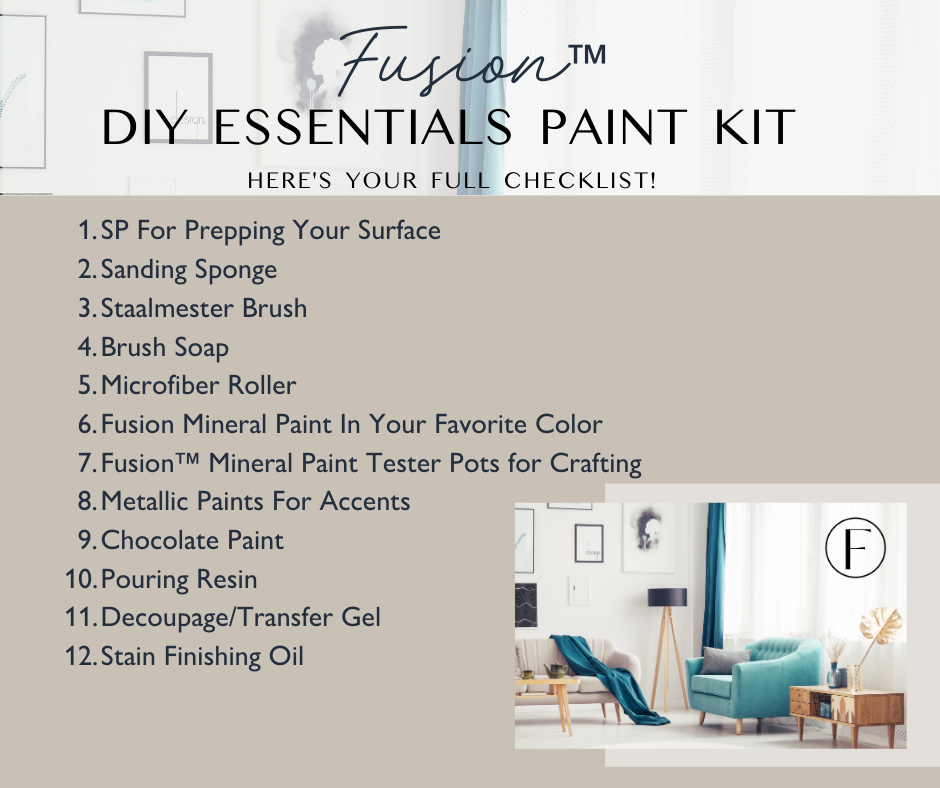 Start thinking about what you'll paint, and then tell us about it!  Are you in our dedicated Facebook group – Paint It Beautiful? Join the conversation and tell us what you think.