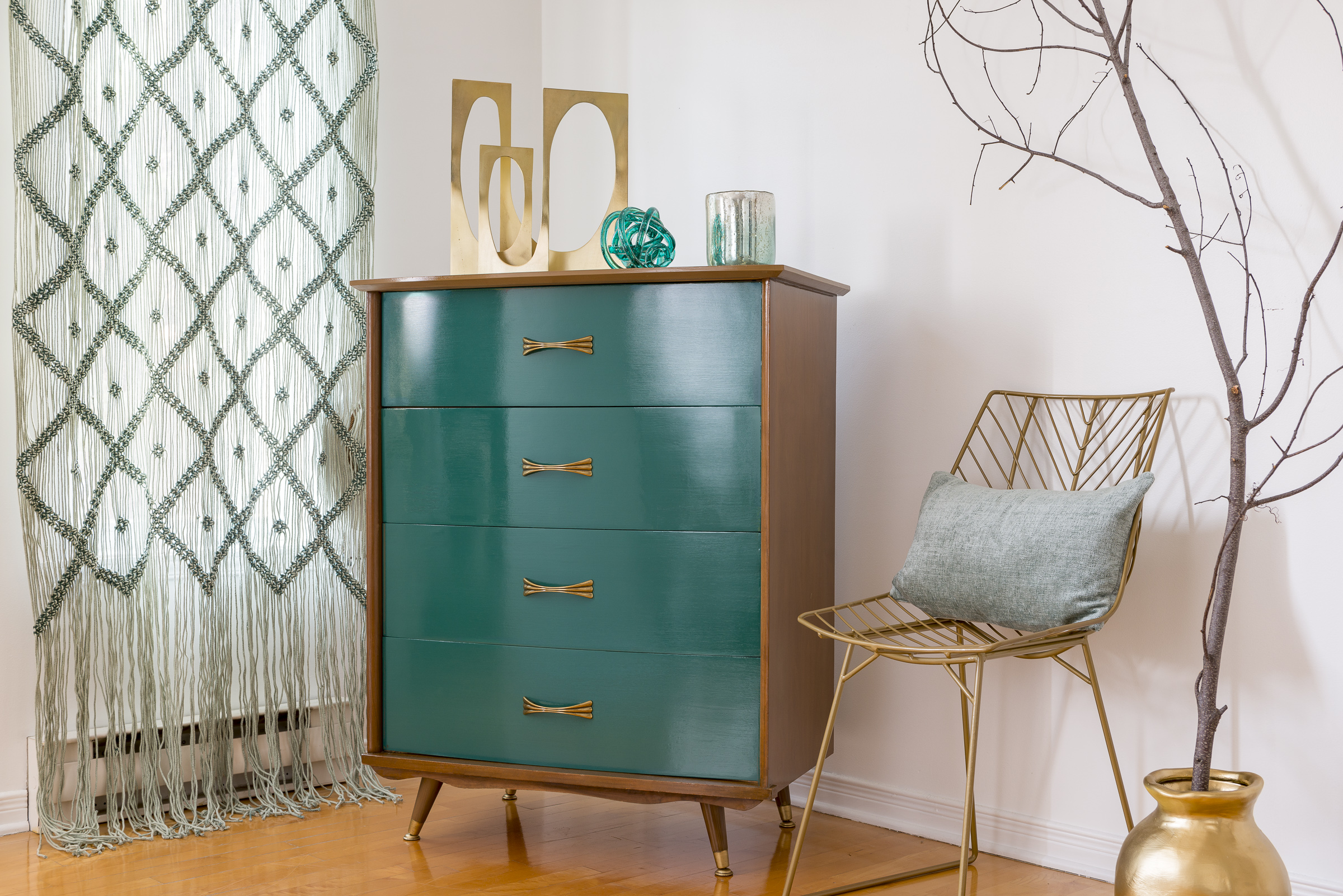 Share:
Looking to create a piece with a high gloss finish that shines? Look no further, you can now achieve this look using our brand NEW Glossy Tough Coat Wipe-On Poly from Fusion™. Our fans asked for a glossy topcoat so we have delivered!  Applies the same as the original Matte Tough Coat Wipe-On Poly. Follow this simple tutorial to give any Fusion™ piece that extra shine and protection all in one!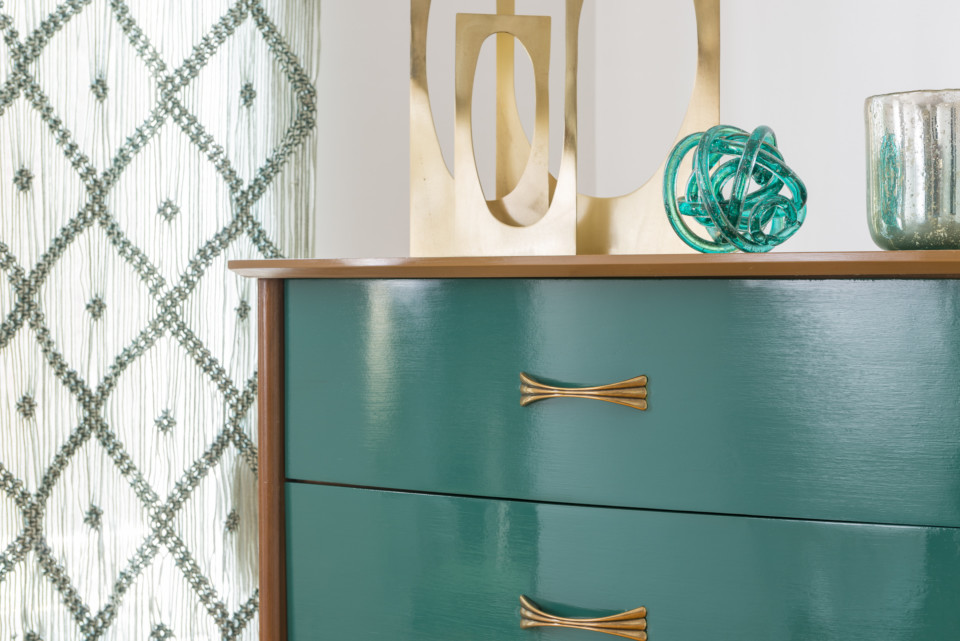 Supplies: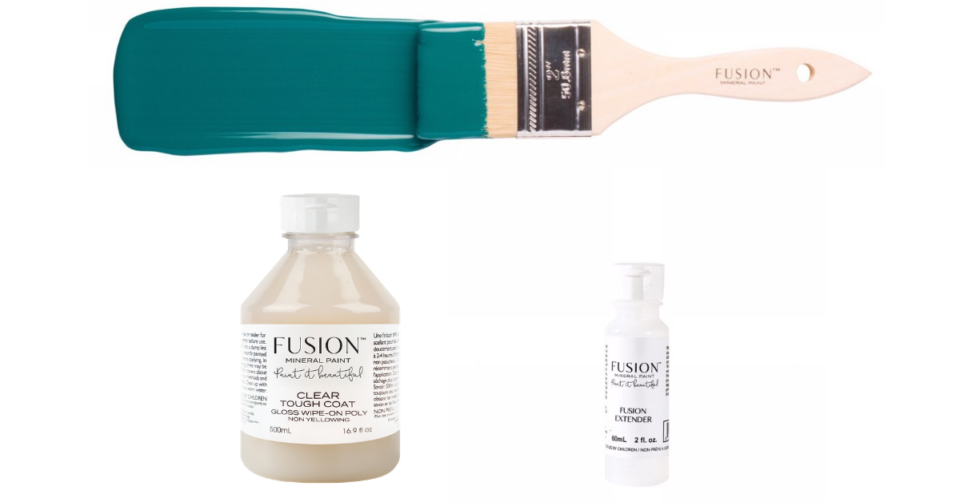 HOW TO USE GLOSSY TOUGH COAT
STEP 1
On this piece we decided  to add new hardware. All the the existing holes needed to be filled in with wood filler and drill new holes. It will make it easier when when we are adding the fixtures on later.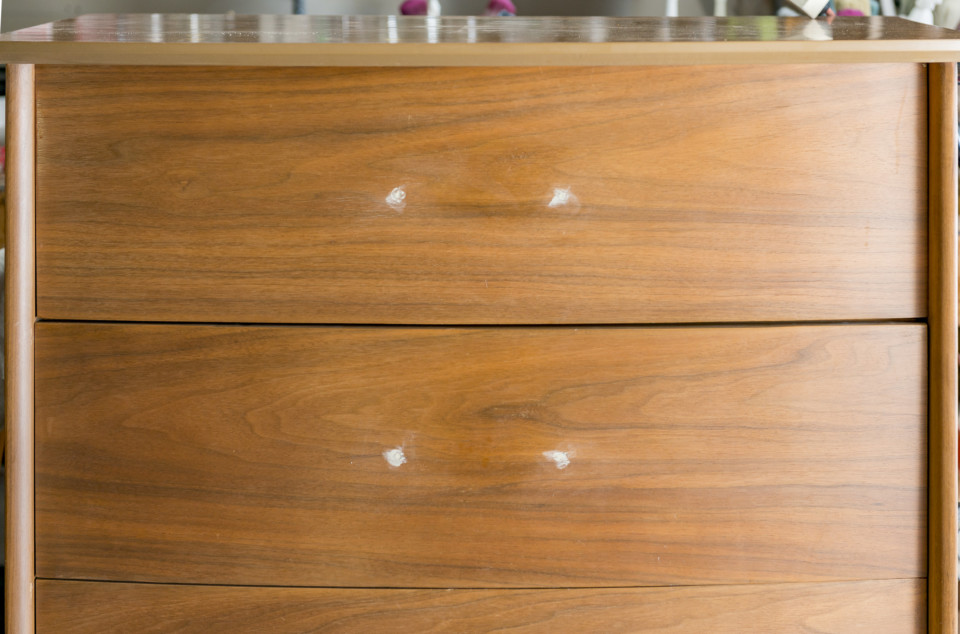 STEP 2
Next we cleaned our piece using Fusion's TSP Alternative and gave it a light scuff-sand. Then, we removed excess dust with a lint free rag. Prepping your piece is always the best way to ensure a long lasting durable paint job.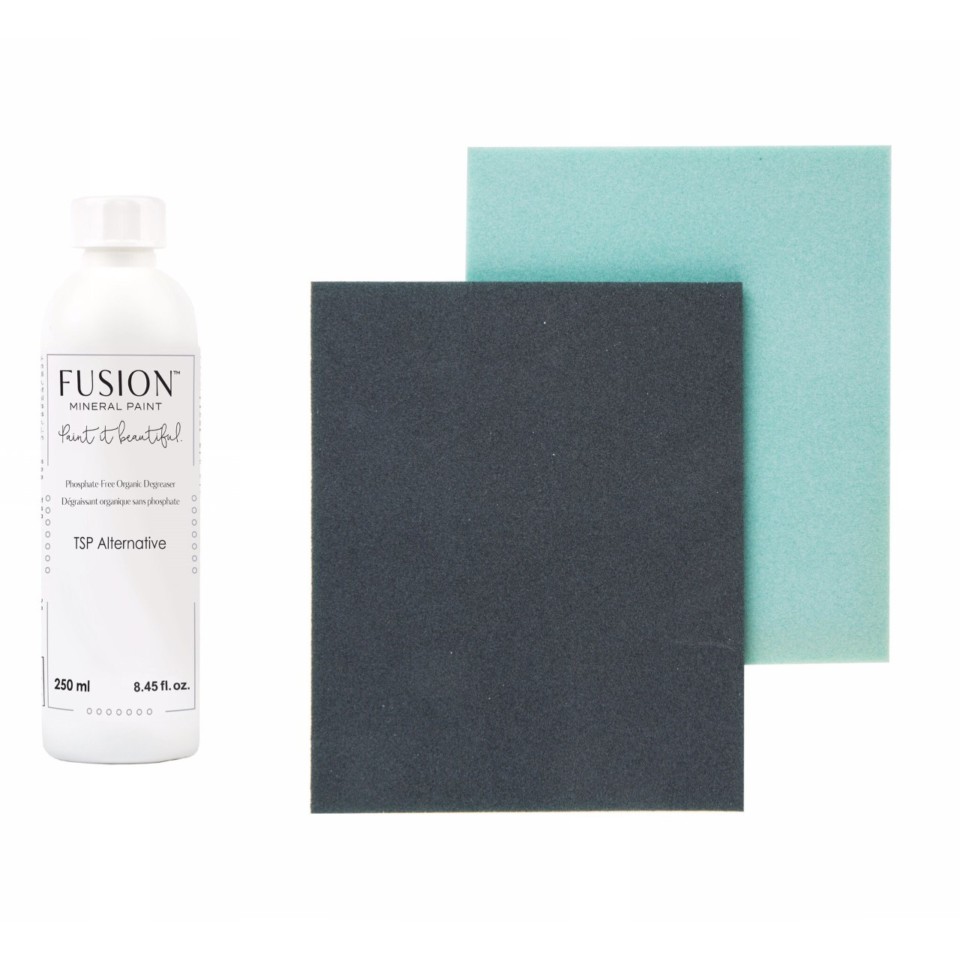 STEP 3
Renfrew, we love this colour! It's a bold, radiant, and impactful hue of blue. Teal in tone, our beloved Renfrew Blue adds personality and style to any project. As you can see here! All we needed was two coats of Renfrew Blue applied to the drawers. It's always recommended you wait at least 24 hours in between painting before applying the Glossy Top Coat to get the most effective results.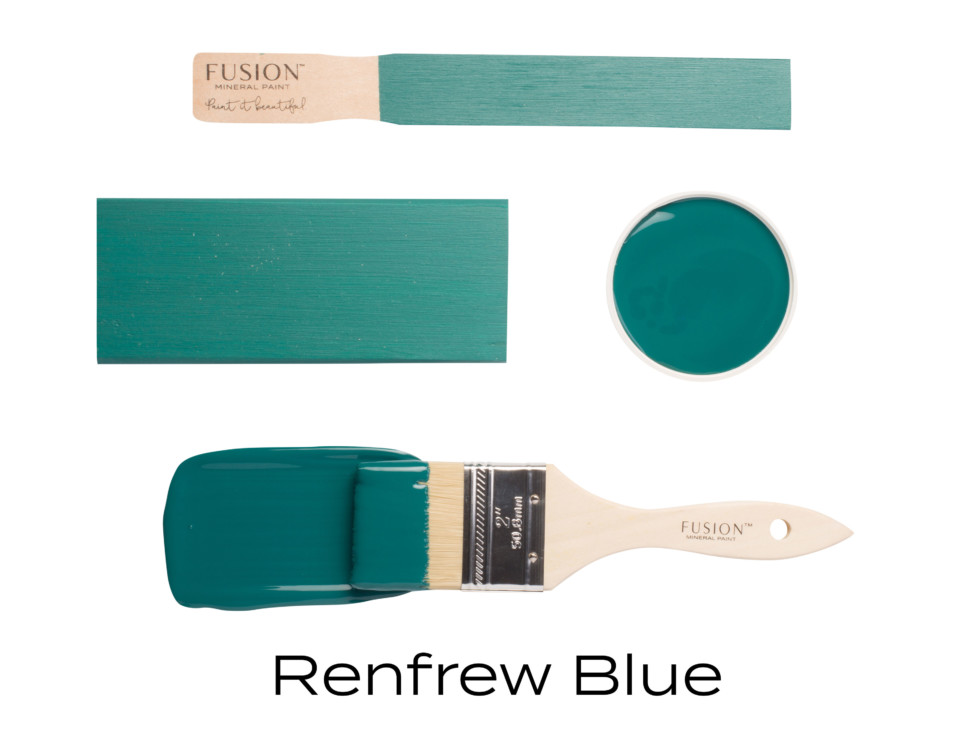 STEP 4
Roll Glossy Tough Coat bottle gently. Do not shake, as it will induce bubbles.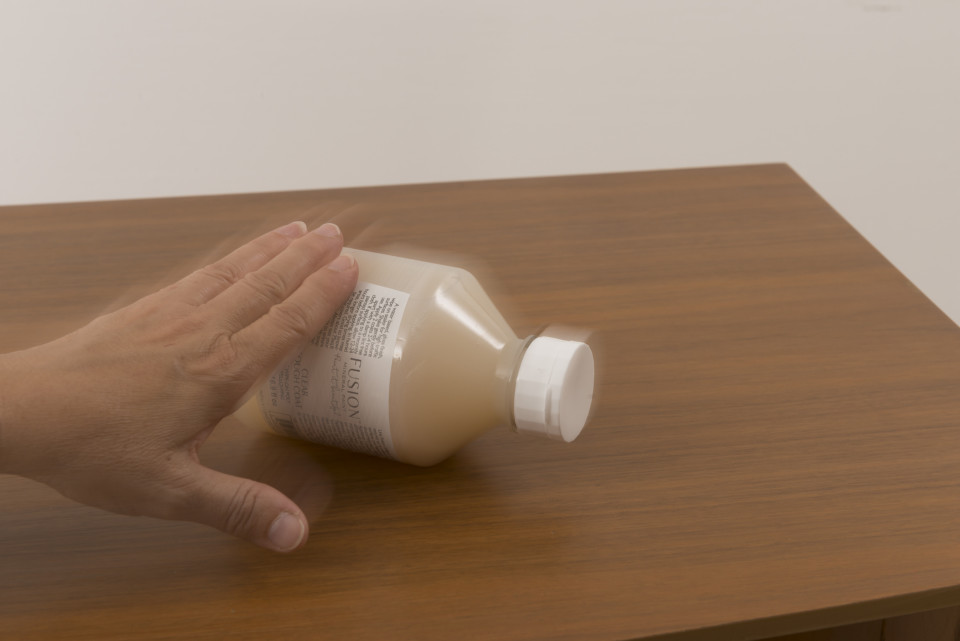 STEP 5
Add 15ml of Extender (1/4 bottle) into half of a 500 ml bottle of the Glossy Tough Coat.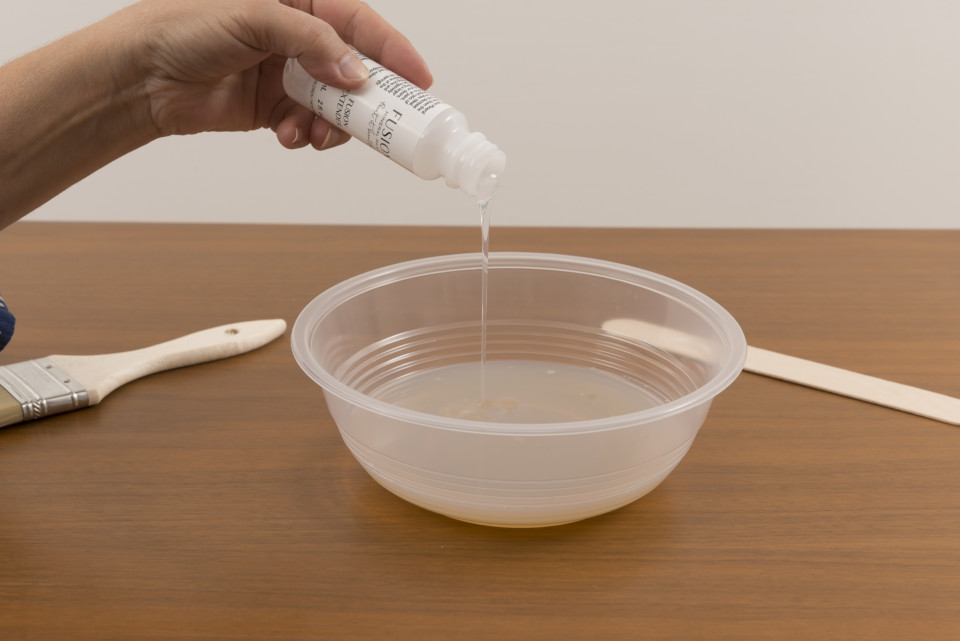 STEP 6
Stir gently with popsicle stick to avoid making bubbles. This will help to keep the maintain consistency of Glossy Tough Coat when applying evenly over the finished surface area.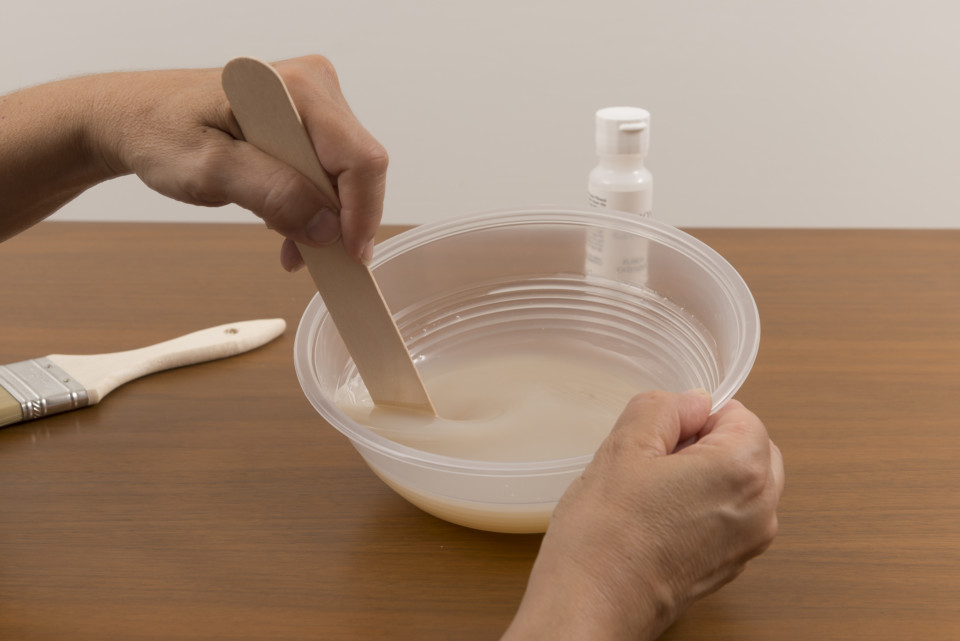 STEP 7 
Applying two coats of Glossy Tough Coat with a foam brush or applicator pad all over ensures it seals and finishes properly.  Remember to use thin layers and wait 2-4 hours between applying coats. This way you want to avoid any issues with layering techniques as you want to build the shine on the the surface after final application.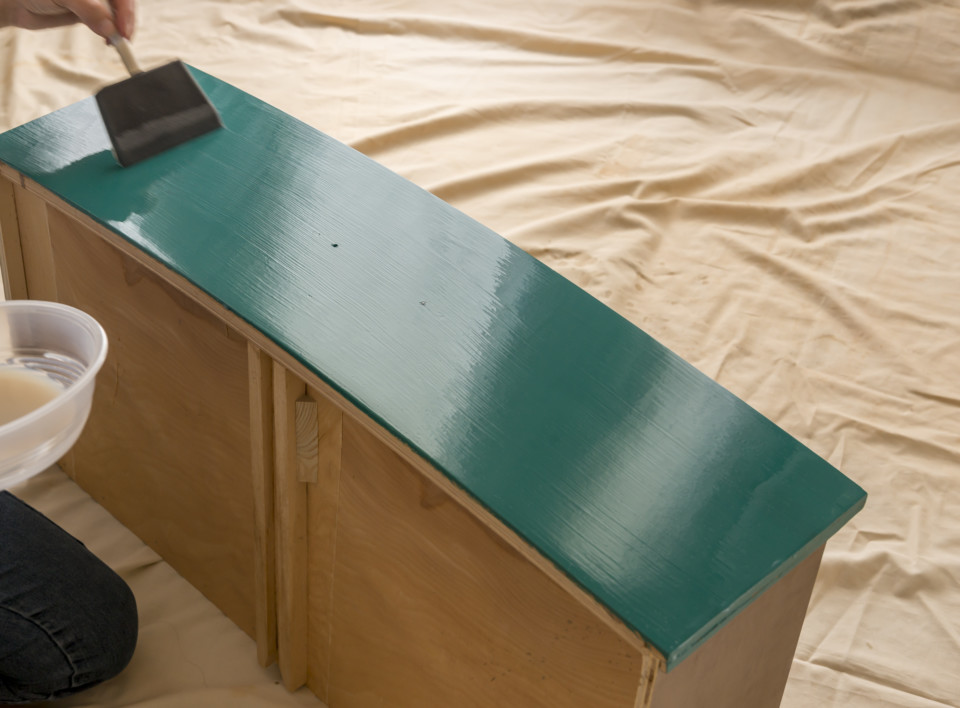 And there you have it! A beautiful piece that catches the eye with extra protection. What will you transform using our Glossy Tough Coat? Let us know in the comments!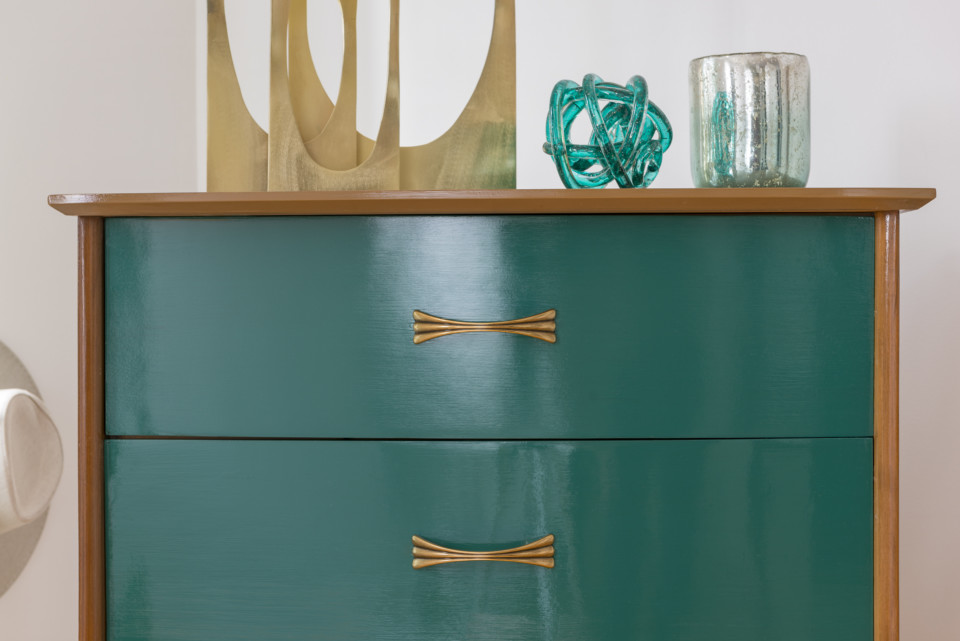 We'd love to see what you create.  Feel free to join and share your projects at our community Facebook group Paint It Beautiful!