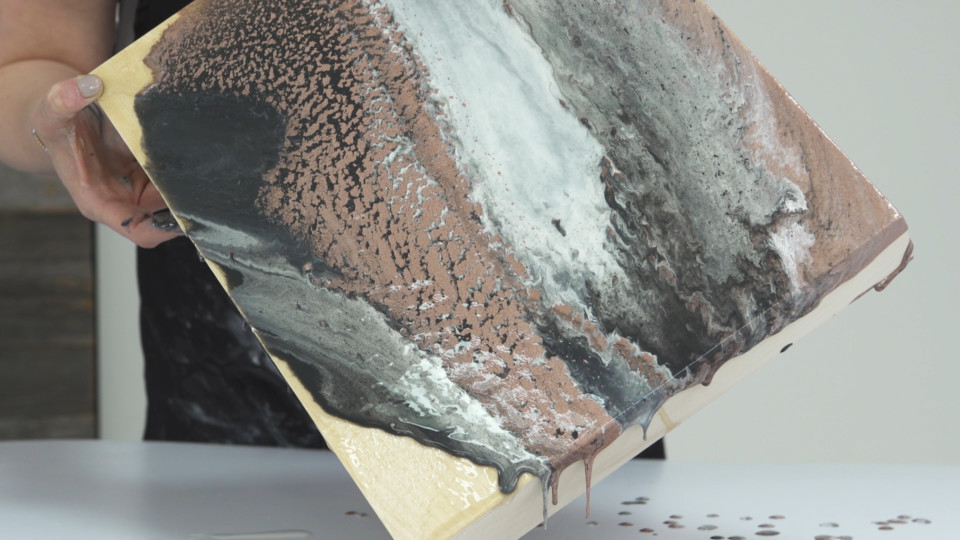 Share:
Who doesn't want a series of unique canvas art pieces that can be displayed on their own, hung in a grouping, or gifted to friends and family? With an easy paint pouring technique, you can create one-of-a-kind art in a flash using your fave colours.
Paint Pouring is also an artful way of creating unique finishes across furniture, art, decor and more. Did you know that you can practice paint pouring techniques with Fusion Mineral Paint and Fusion's Pouring Resin?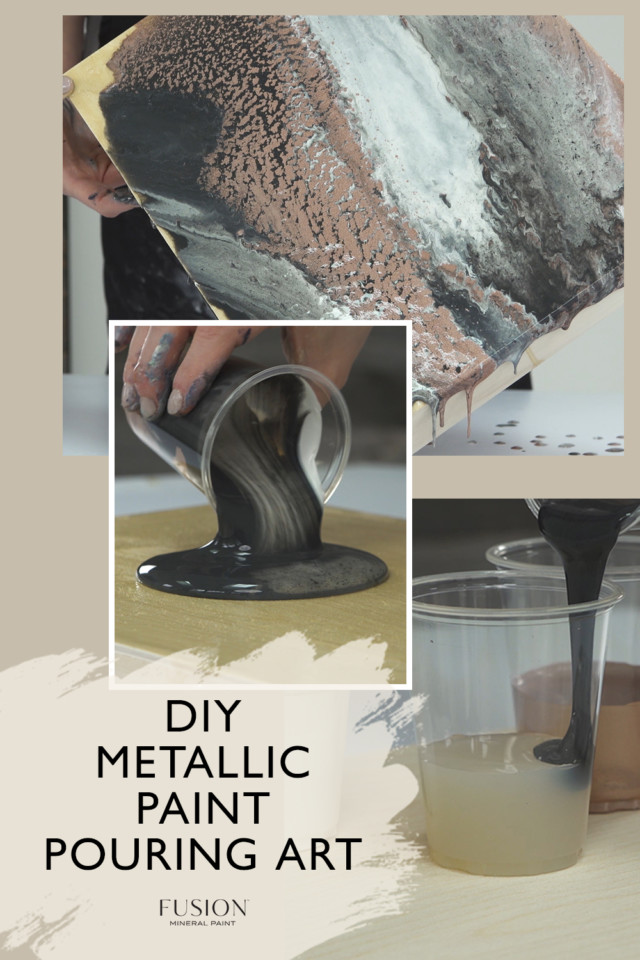 Creating Paint Poured Art
Although you can create all kinds of wall art using Fusion Mineral Paint, these poured paint pieces are a beautiful excuse to use our array of metallics.
SUPPLIES
Small cups (to mix the paint in)
Popsicle sticks (to stir the paint)
Large container (to combine all the colours in)
Drop-sheet

STEP 1
RESIN LAYER
We recommend pouring a layer of Fusion Pouring Resin, to add movability to the canvas surface and prevent the colours from pooling.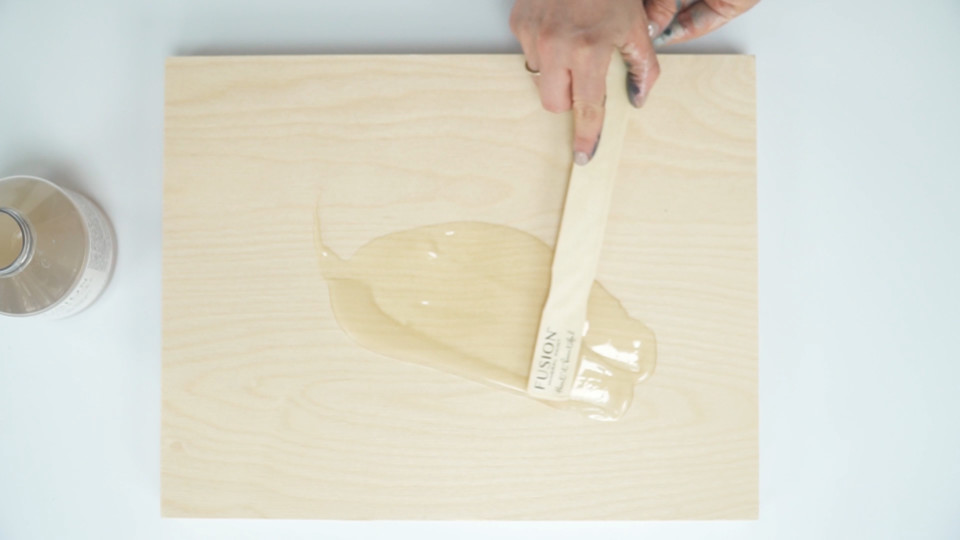 STEP 2
MIXING PAINT & RESIN
Pour resin into cups – one for each colour you plan to use. Add a couple of drops of colour to each cup, and stir thoroughly.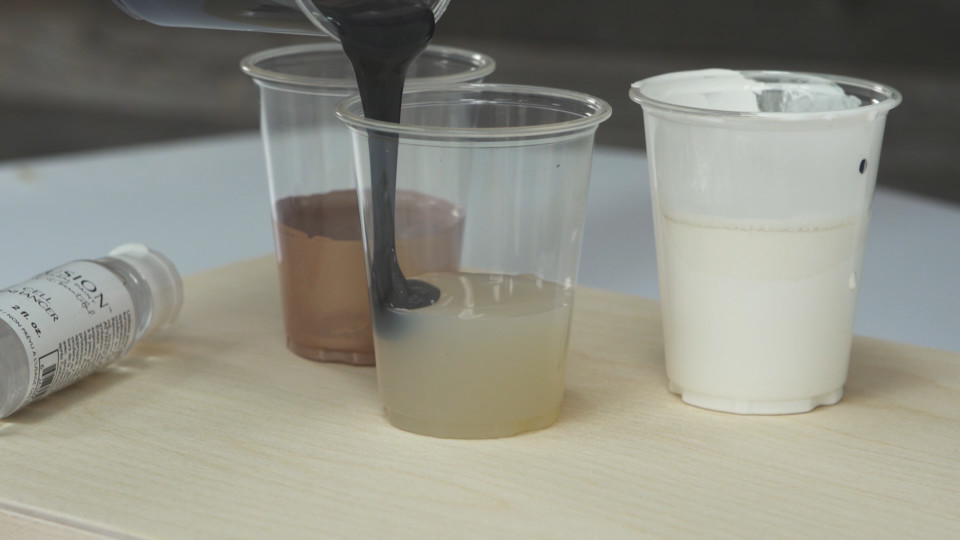 STEP 3
COMBINE COLOURS
Combine colours, one at a time in a the large container. Be careful to only pour each one and to not mix them.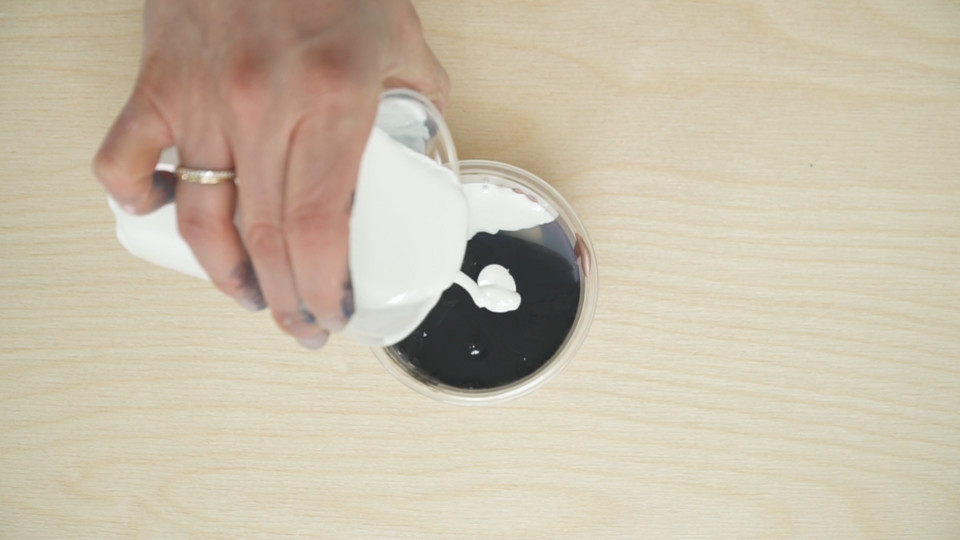 STEP 4

POURING METALLIC PAINT
Pour the metallic paint mixture from the middle of the surface, slowly widening your circular motion.. The more movement you add, the better!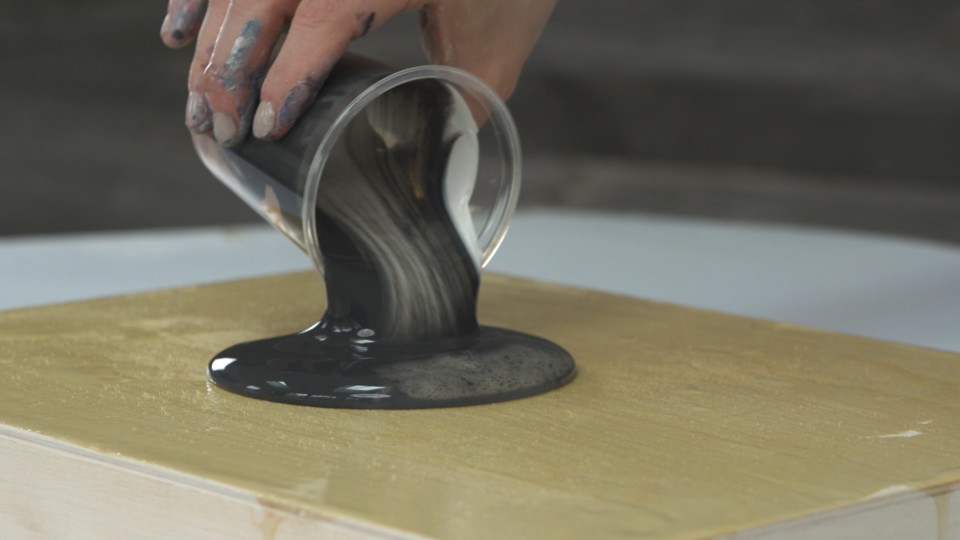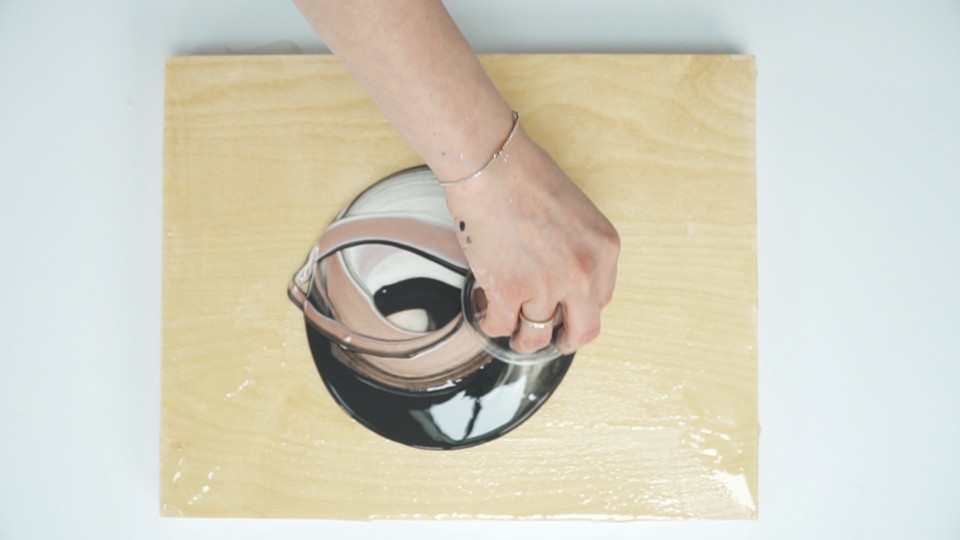 STEP 5
TILTING MAGIC
Tilt the surface to spread the paint and create dynamic and unique patterns.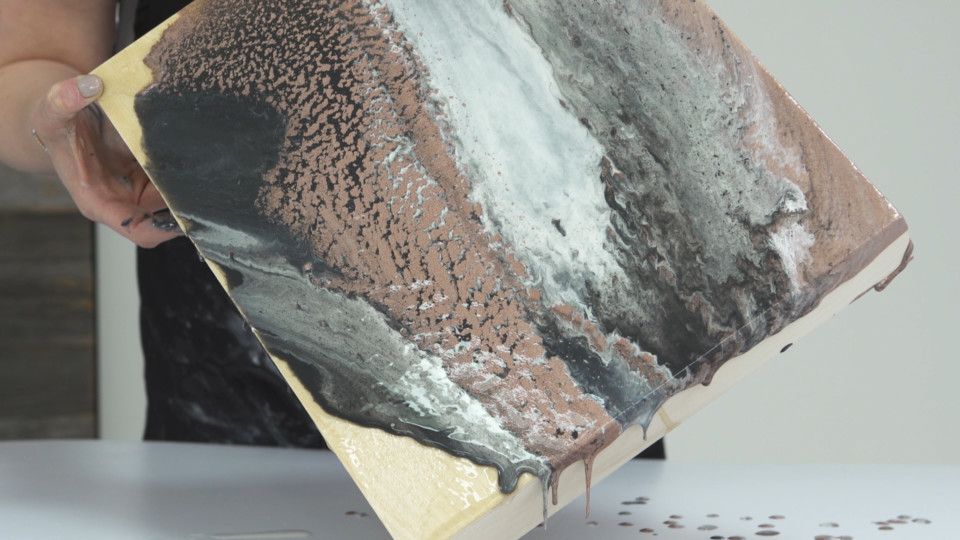 Don't forget to let each panel dry thoroughly before hanging and sealing.
Why you should use Fusion Pouring Resin
For starters, the product is self levelling! You don't have to worry about spreading it flat -like with a cake icing – so just by leaving it alone, it will level out.
You can always add more mixed pouring resin and paint, to add details to the already poured surface. This comes in handy if the paint hasn't spread the way you want.
Using Cell Enhancer, you can add a few drops to create formations in the colours.
If you ever create a series of panel pieces, share them with us in the Paint it Beautiful Facebook Group.