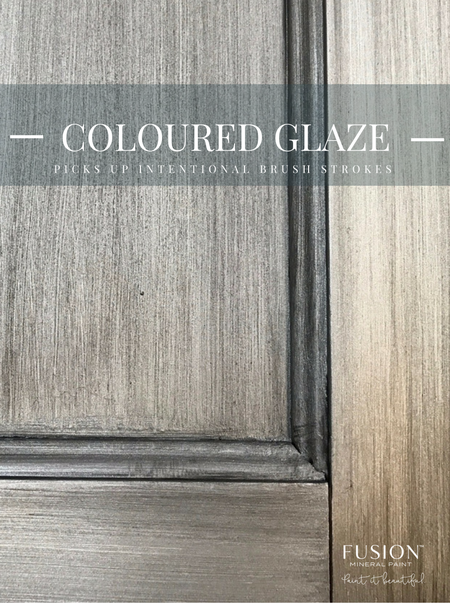 Share:
For quite some time now there has been a little sparkle working its way into our collective homes. I am of course talking about metallics. Added 'Bling', Southern Sparkle, or a Pearlescent Presence.
We get a lot of people refinishing their kitchens using Fusion Mineral Paint. But we would LOVE to see more re-finished using our range of super high-quality Metallics.
Turn your old kitchen cabinets into high-end beauties with Fusion Mineral Paint!

Posted by Hometalk on Monday, January 30, 2017
We have a range of 6 metallics made with the highest grade Mica pigments, the shimmer is absolutely perfect!
My own kitchen was refinished just recently, so much as I would have liked to demo on an actual kitchen, we have to make do with a single cabinet door. But I think you will get the idea!
Fusion is the perfect choice for kitchens, since it is both scrubbable and will not fade – that magic UV stability we talk about!
How To Refinish Your Kitchen Cabinets in Brushed Steel
Step 1.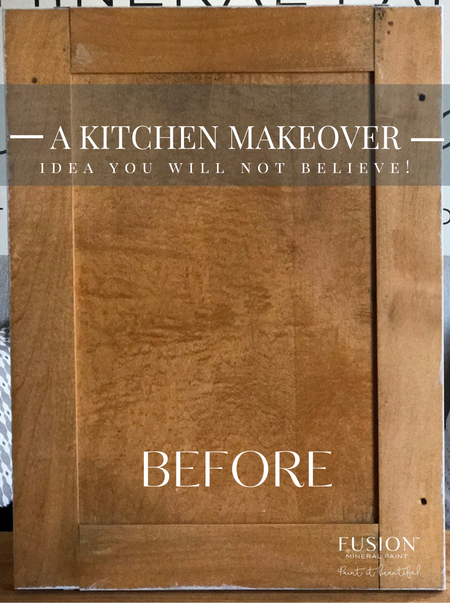 I literally took this cabinet door out of the trash. I cleaned it up and made sure it was grease free. You may want to give yours a light sand, depending on the finish.
Once the cabinet was clean I applied a coat of Ultra Grip – this little product makes the impossible possible! I only reccomend Ultra Grip for Melamine or Laminate surfaces, otherwise a light sanding to de-gloss, degrease and take away any dust and you're all set. Find out all about Ultra Grip here: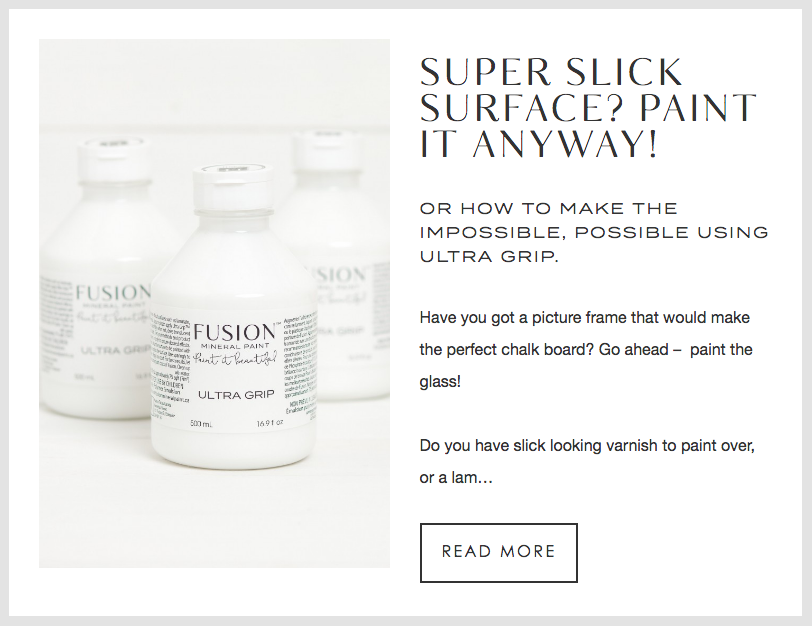 Usually, when applying Ultra Grip you want to use a thin coat applied with a sponge to minimize brush strokes.
For this project, I wanted to add texture – specifically brush strokes!
Step 2.
Apply a medium tone colour that looks similar to the metallics, so perhaps for Brushed Steel, use Little Lamb under the metallic so it pops more and has better coverage.
Step 3.
Now it is time to apply the Brushed Steel
.
You will need one or two coats depending on the look you wish to achieve.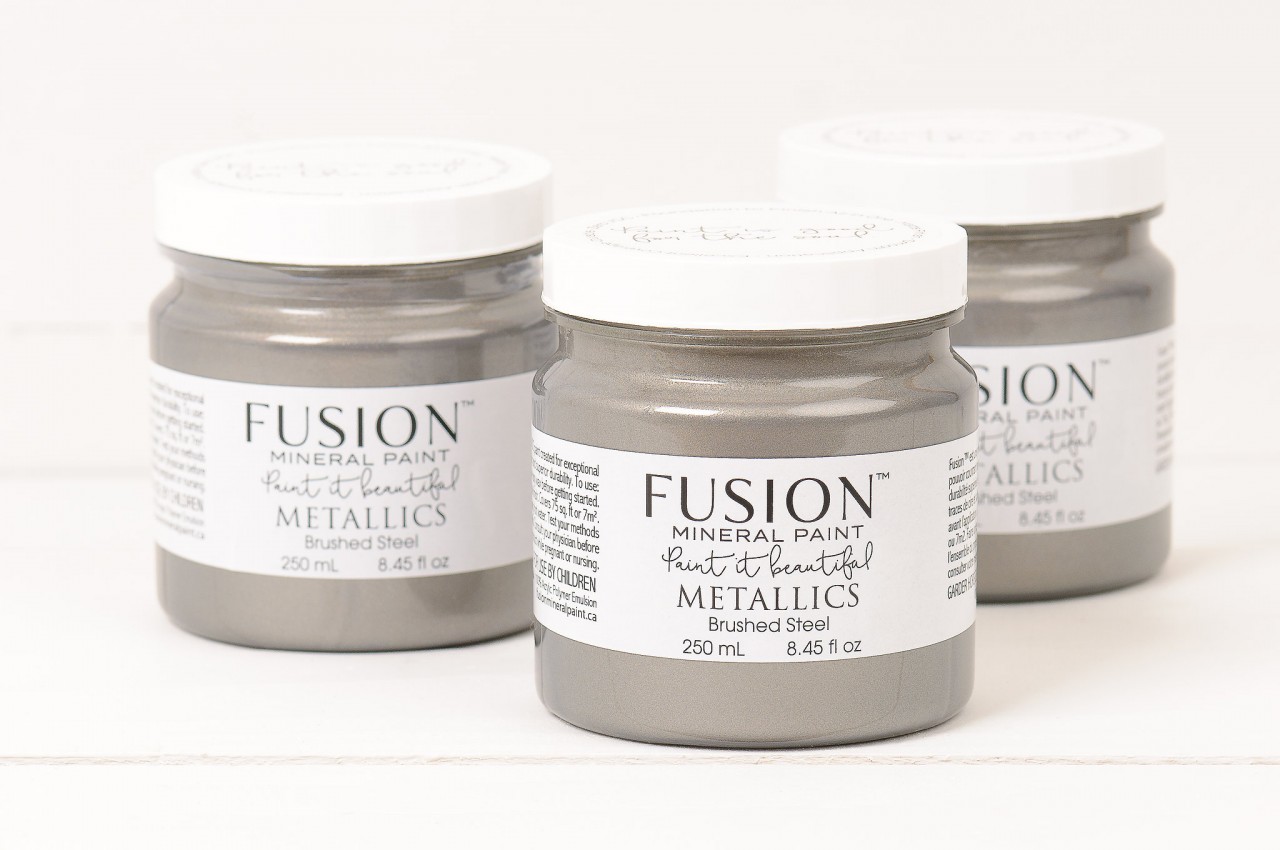 Don't over work it, let the paint do its job and settle. The brush stroke texture you created using the Ultra Grip is all the texturizing you need.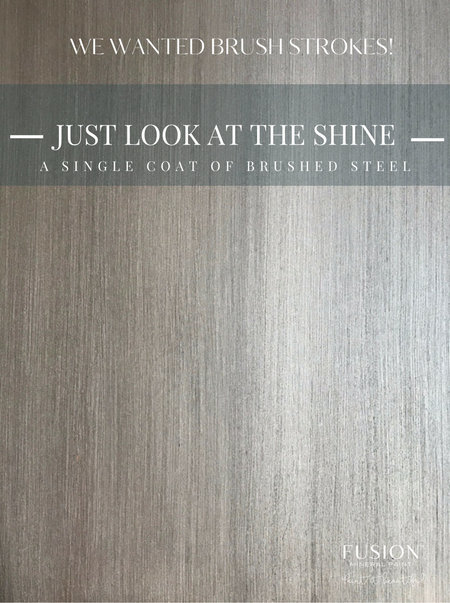 Step 4.
Once the paint is dry, you could stop here – it looks beautiful, but we want that 'WOW' factor.
If you do decide you want to add glaze, you should allow the Brushed Steel least 12 hours drying time.
Taking a little Fusion Clear Glaze, add some Coal Black Fusion Paint – you want the colour to be strong. Use about 1 part paint to 3 parts glaze.
Apply all over, wiping back with a lint free cloth, until you achieve the perfect finish.
Glaze has a longer 'Open' time than other products, so it can still be moved around to 12 hours after application. This also means you need to give it extra drying time.
If you use the Glaze, wait 12 hours before applying the top coat Tough Coat. Glaze always need a Top Coat for extra durability.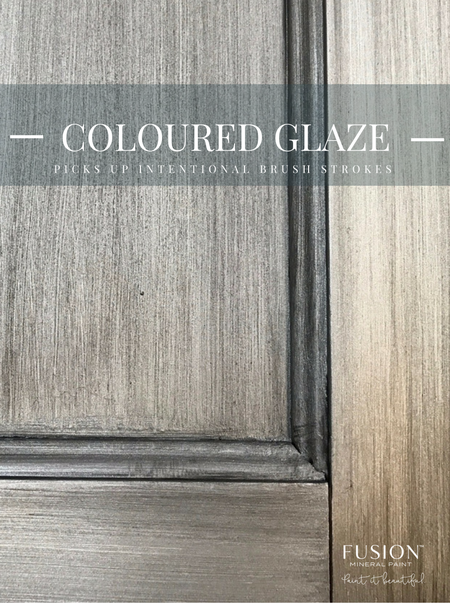 The finish is stunning – the picture does not do it justice!
Step 5.
The final step was adding Tough Coat. Just a reminder – wait at least 12 hours before applying over glaze.
I wanted to do this because Glaze is not as hard wearing as the actual paint and since this is a kitchen cabinet, I wanted to protect the finish.
Tough Coat is a wonderful super hard wearing Wipe On Poly, that is non-yellowing and dries to a beautiful mat finish.
Find out how Tough Coat works and why here and here.
Once the Tough Coat is dry, you are done!
I LOVE it!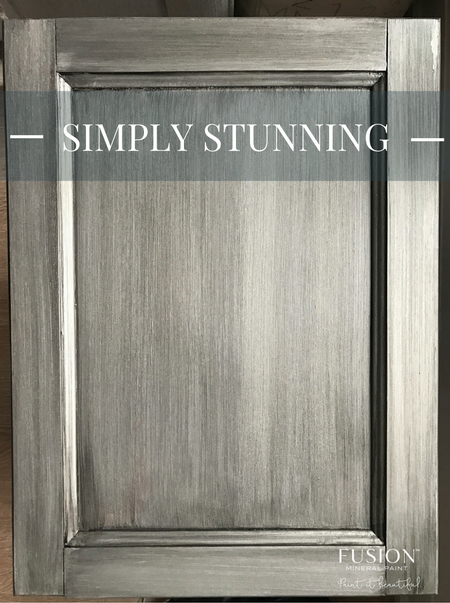 USEFUL LINKS