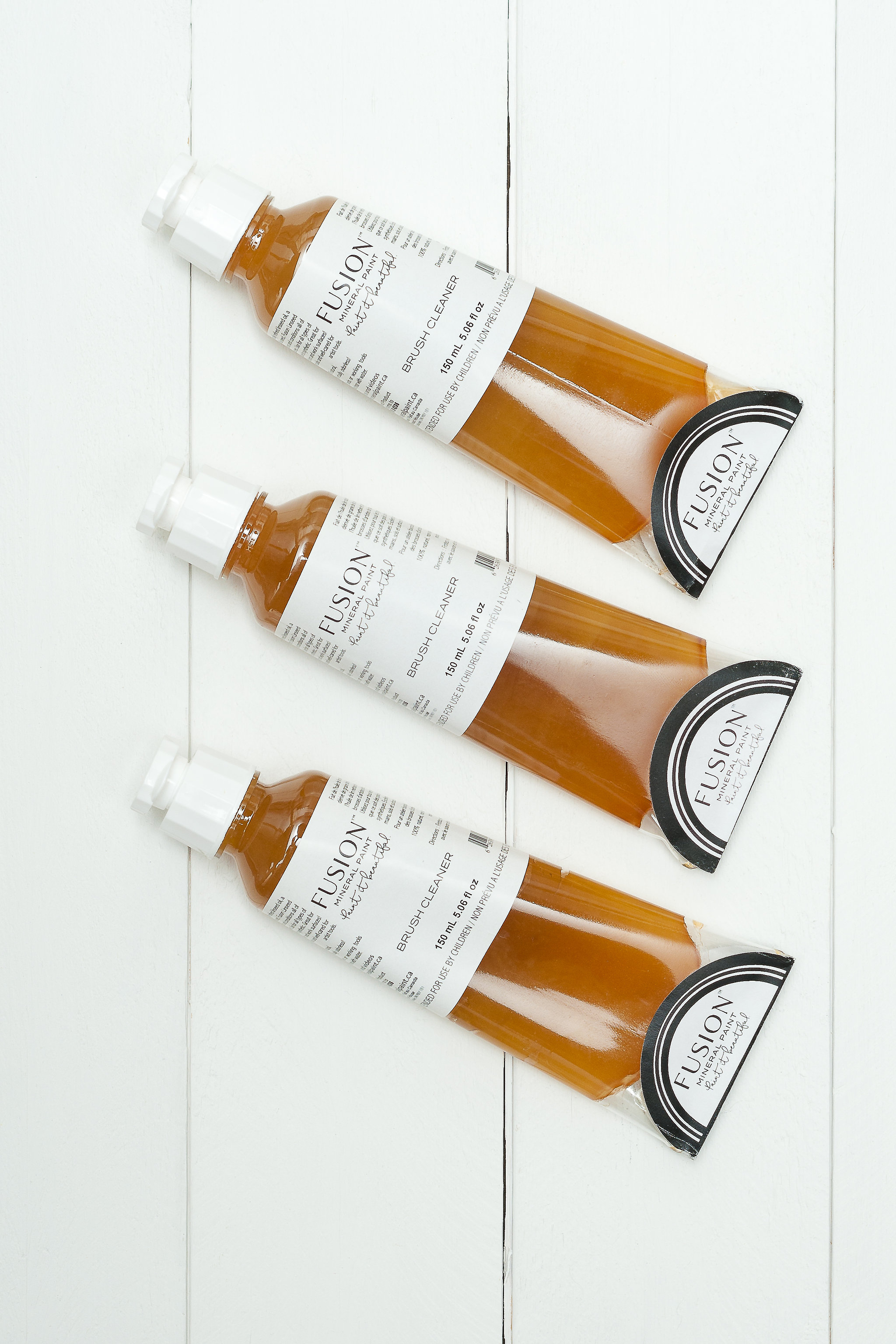 Share:
Sometimes I am a bit naughty. I know, hard to believe? But I am.
I have been known to leave my prized paint brushes out, after use, and not wash them. That is when I reach for this: Fusion Brush Soap.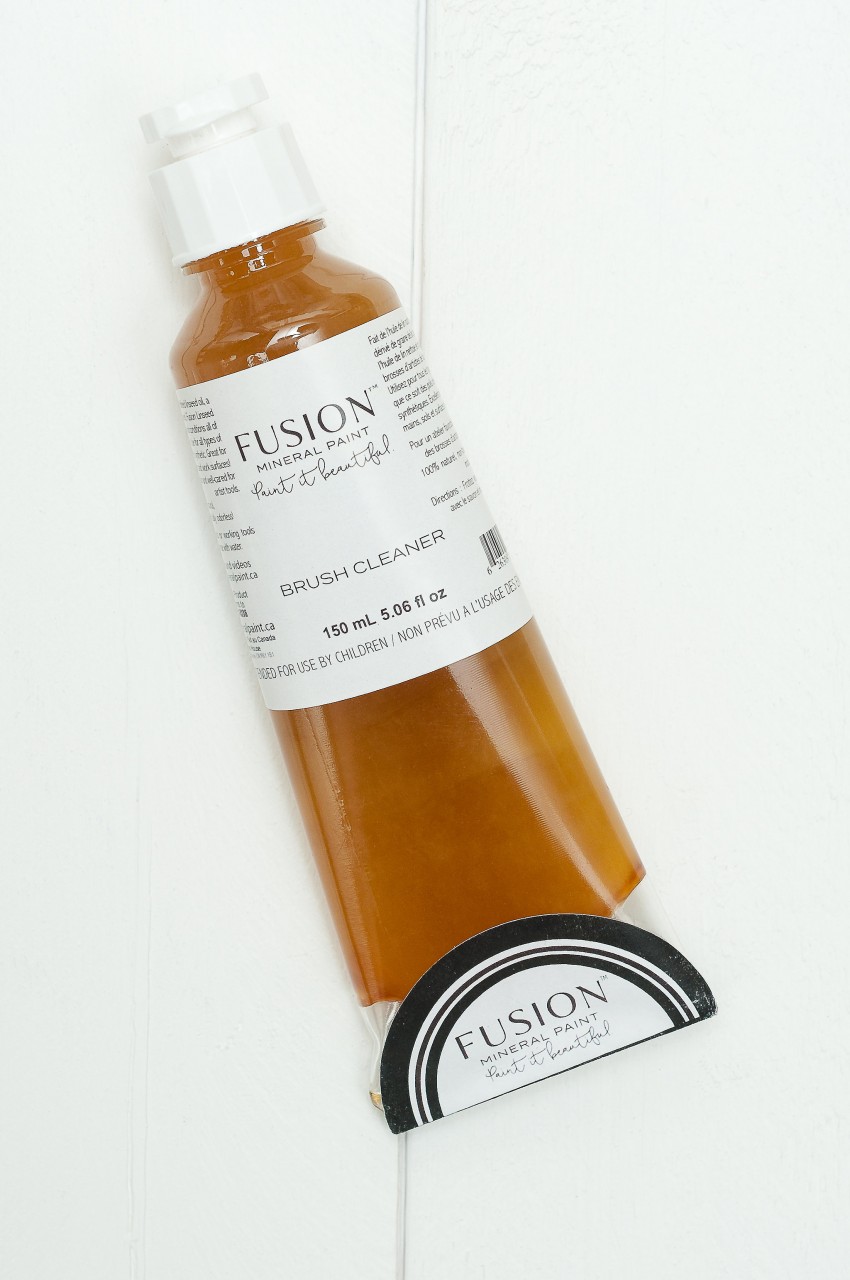 Fusion Mineral Paint Brush Soap is AWESOME! To find out more about it click here.
First of all, you only need a pea size amount. You simply squirt it into the palm of your hand, wet your brush and then lather it up.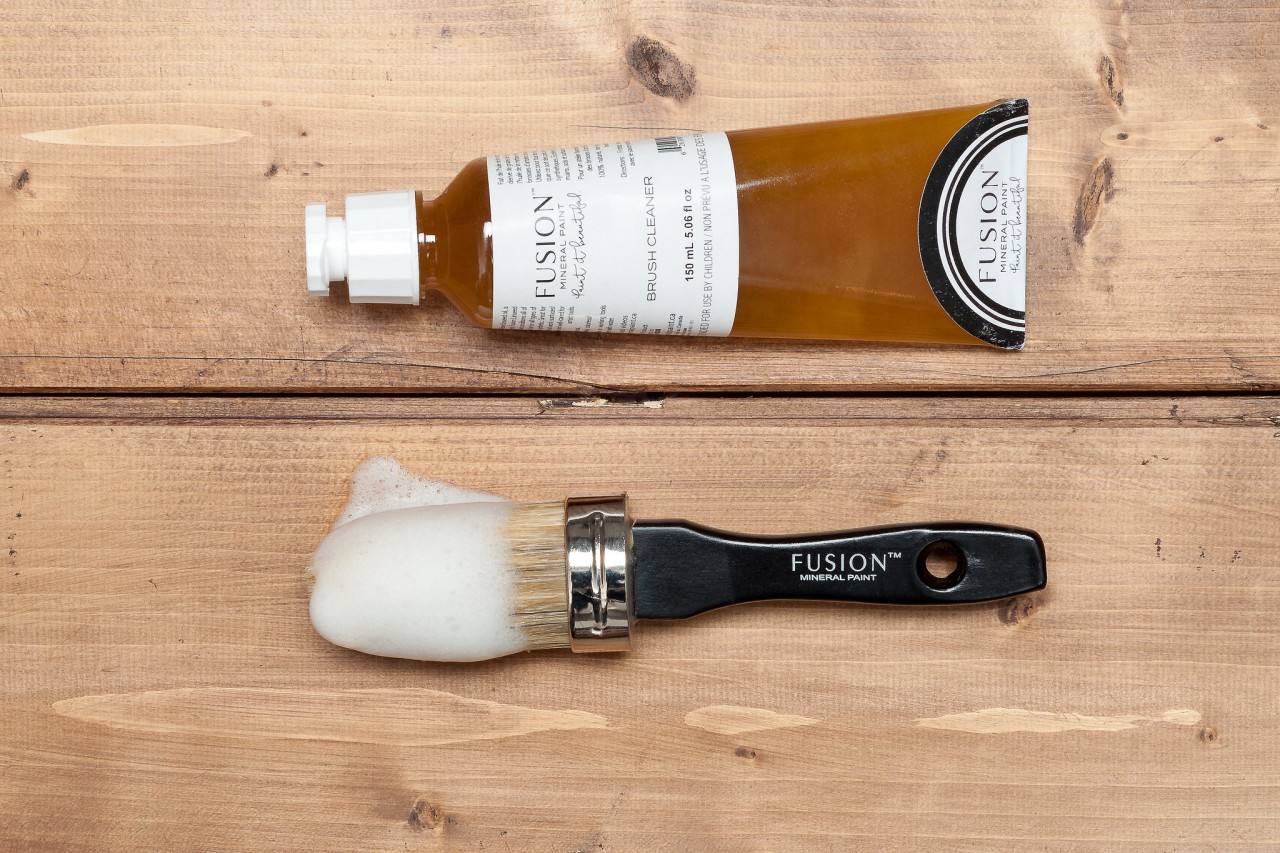 It makes my hands feels so soft!
Be sure to get the soap right up into the centre of the brush. I find using a little warm water and running the brush under the tap every so often really helps.
Using this will leave your brush conditioned and ready to work another day. It will help your brush in holding paint well and allowing it to slide nicely onto whatever you are working on.
In fact, think of this Brush Soap as an all in one shampoo and conditioner!
Click the video below where I show you just how to use this little miracle!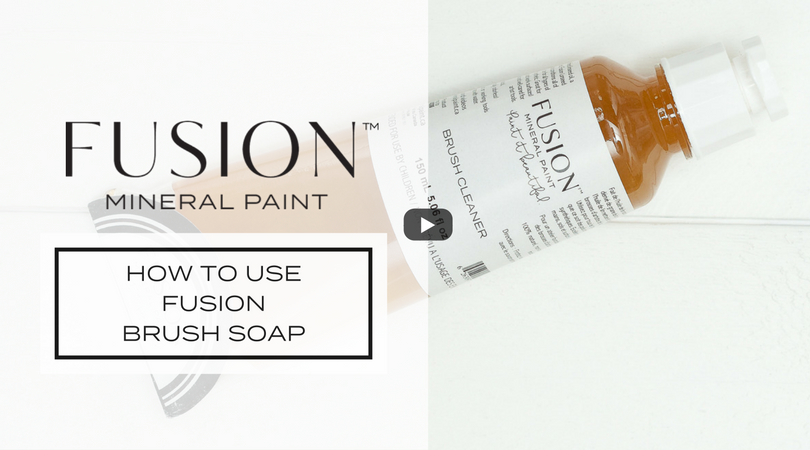 I also use this Brush Soap to clean up my sink, if I get a spot of paint on my clothes, (and I notice before the paint dries) or to clean up my other paint splattered things.
You know what…I see this big painty mess, and I am not worried at all! Why? Because I have my lovely, (made from naturally refined linseed oil), Fusion Brush Soap.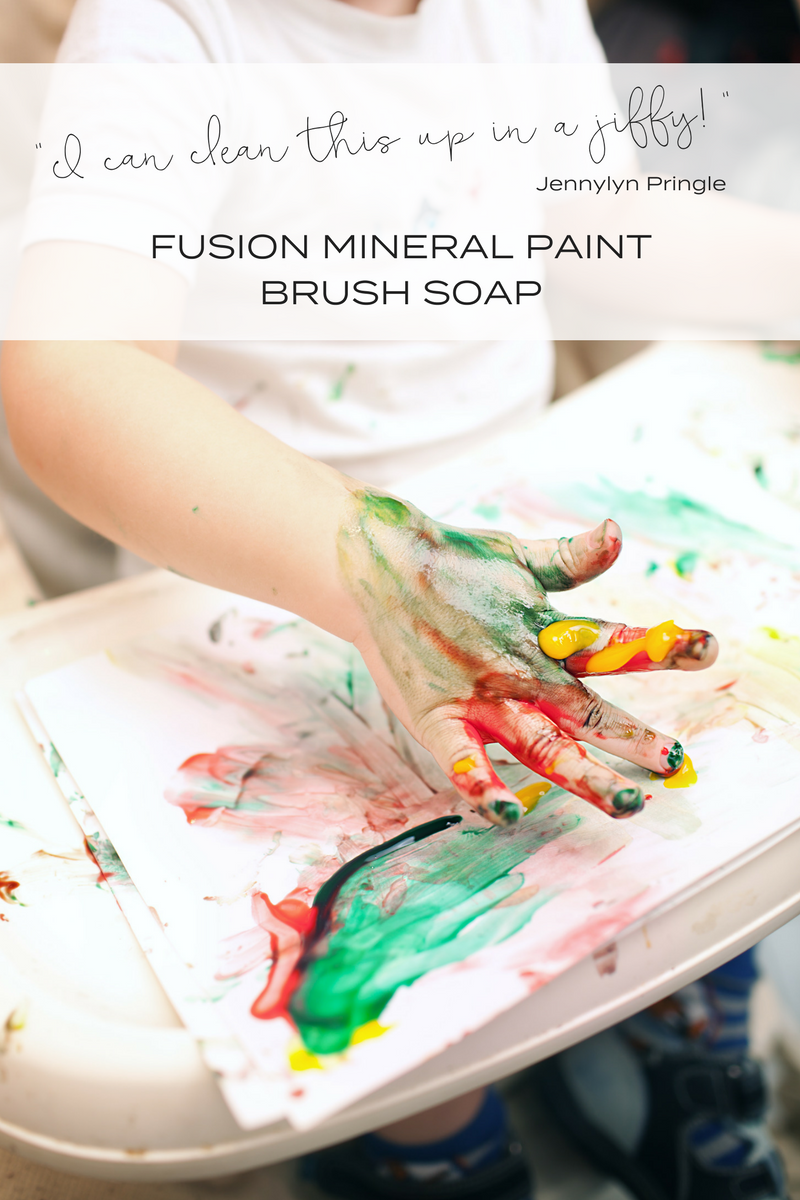 It safely cleans and conditions all of my artist brushes.
It cleans my hands and, I have no idea if this is because of the soap, but my nails seem really strong too!
This soap will bring back to life even the most dried out of brushes!
So give it a try – you will love it and so will your brushes!