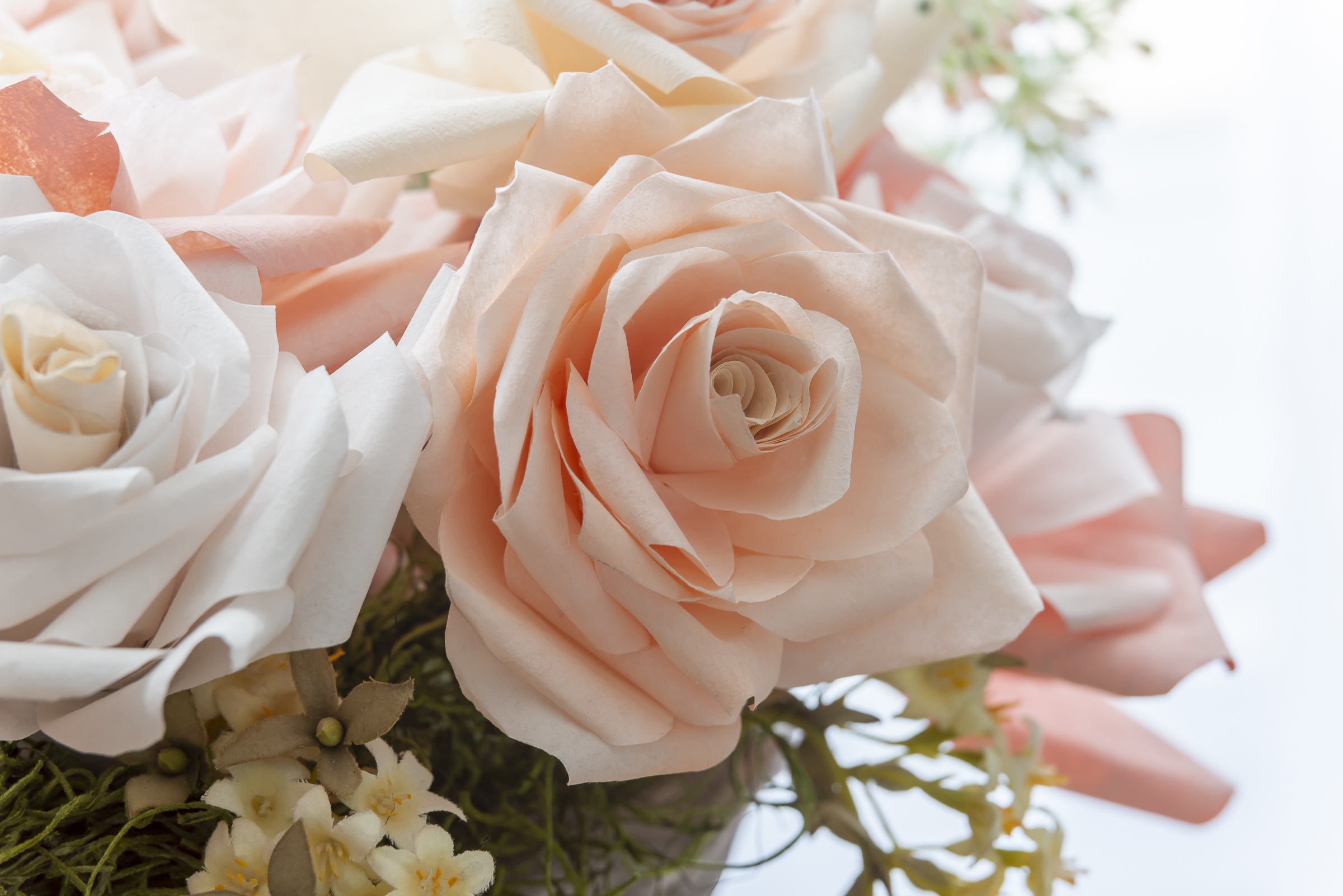 Share:
Spring is here! What better way to get in the spirit than by making your own pretty paper flowers! They may look complex, but these DIY paper flowers are fun, easy, and inexpensive to make yourself. Make these paper flowers for Mother's Day as a home décor piece, as a craft to do with your kids, or spread some joy and make a few flowers to share with friends, family, or your significant other.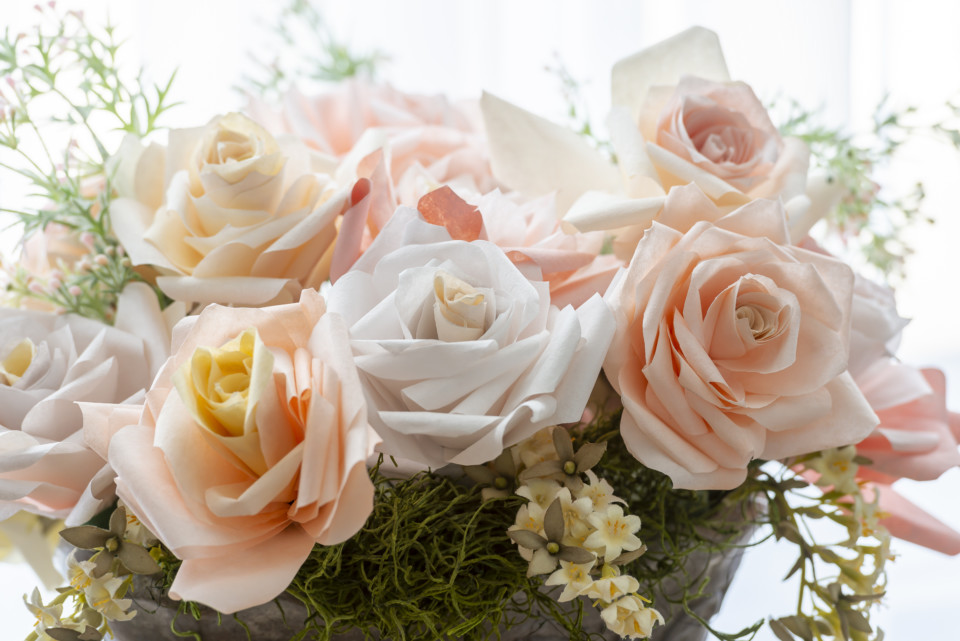 Supplies:
Fusion Mineral Paint colors:  Coral, Peony Pink, and Little Star (Tone for Tots)
Coffee Cone Filters
Floral Tape
Foral Wire
Scissors
Wooden skewer
HOW TO DYE YOUR COFFEE FILTERS WITH FUSION MINERAL PAINT
(For Decorative Purposes Only)
STEP 1
Use a throwaway container that you can use to dip and dye your coffee filters. In this case, we used a styrofoam takeout container. Start by filling the container with enough water to completely submerge your coffee filters.  Once filled, add a dollop of your favourite Fusion colour.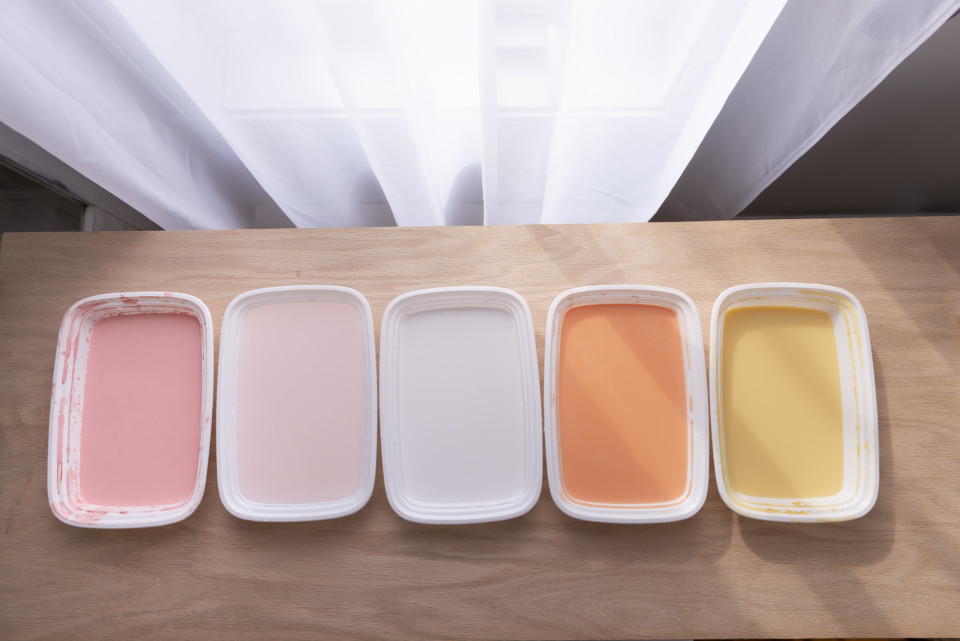 Here's a quick tutorial in case you need it on "How to paint Dyed Napkins".
STEP 2
Submerge your filters into your paint 'dye' and leave to soak for 10 mins or until you achieve the shade you want. To achieve a stronger colour add more paint. Remove the filter and allow to dry by hanging them on the line, or just leave on a paper towel to air dry. We used English Rose, Peony, Casement Coral and Prairie Sunset.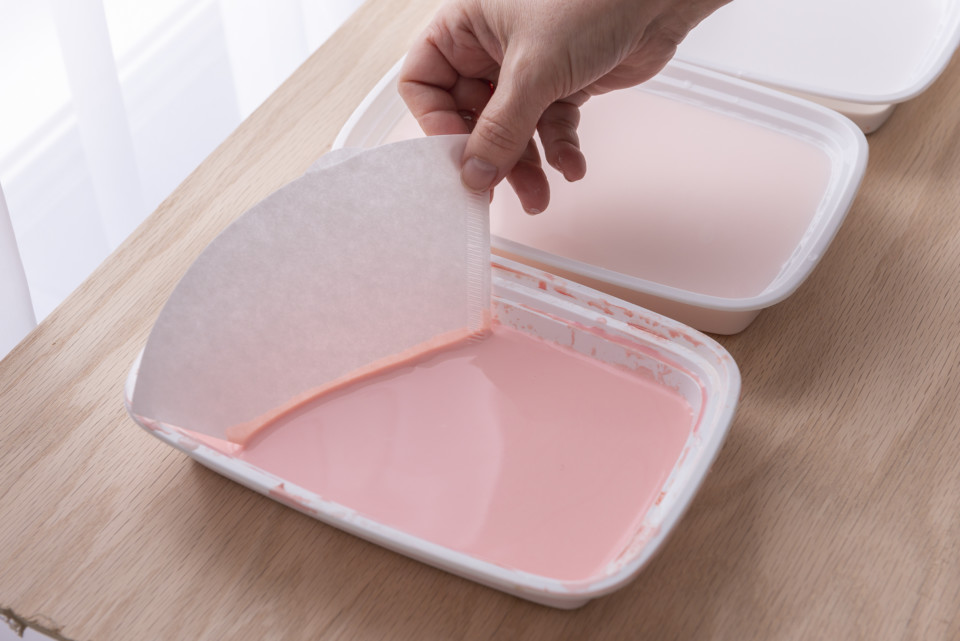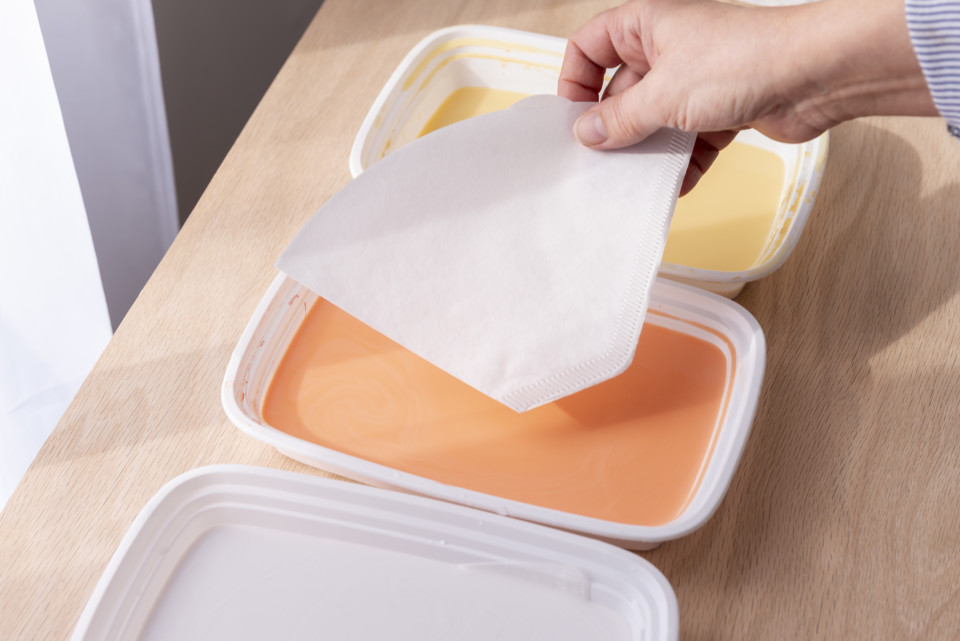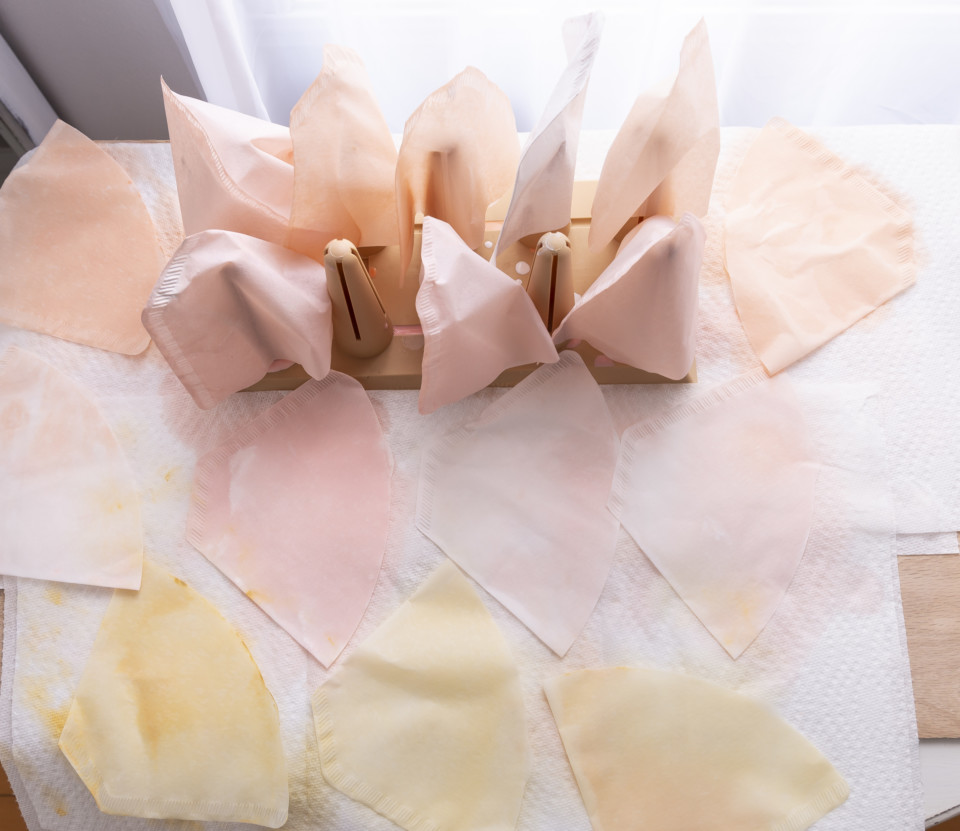 STEP 3
When the filters were dry a simple template was used to cut out all the petals in various colours using these 8 different shapes. Experiment and make a variety of sizes!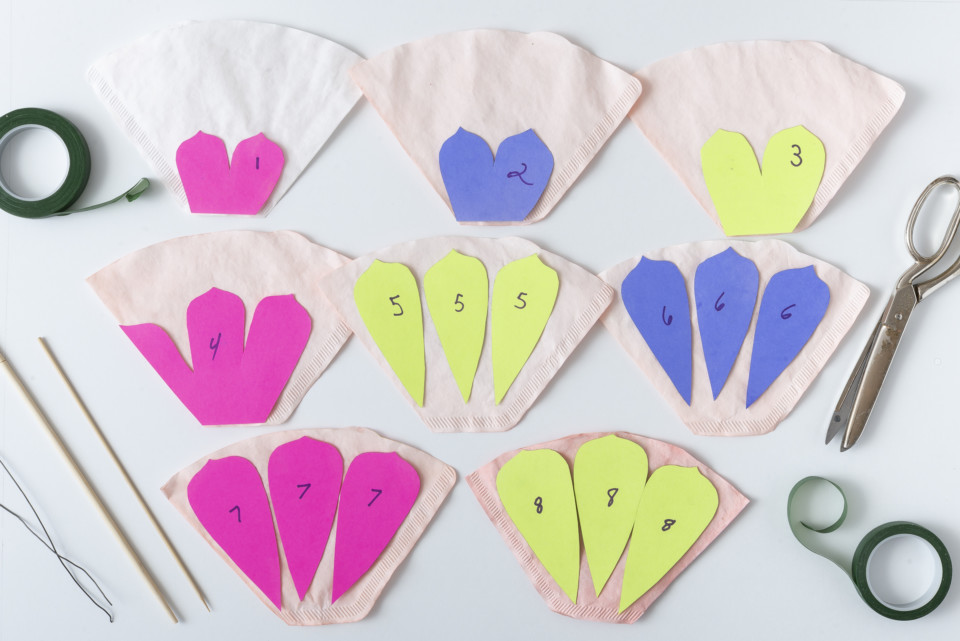 STEP 4
Cut the floral wire to the sizes you want for your arrangement and start adding the flower petals in order of size and securing using the wire using floral tape.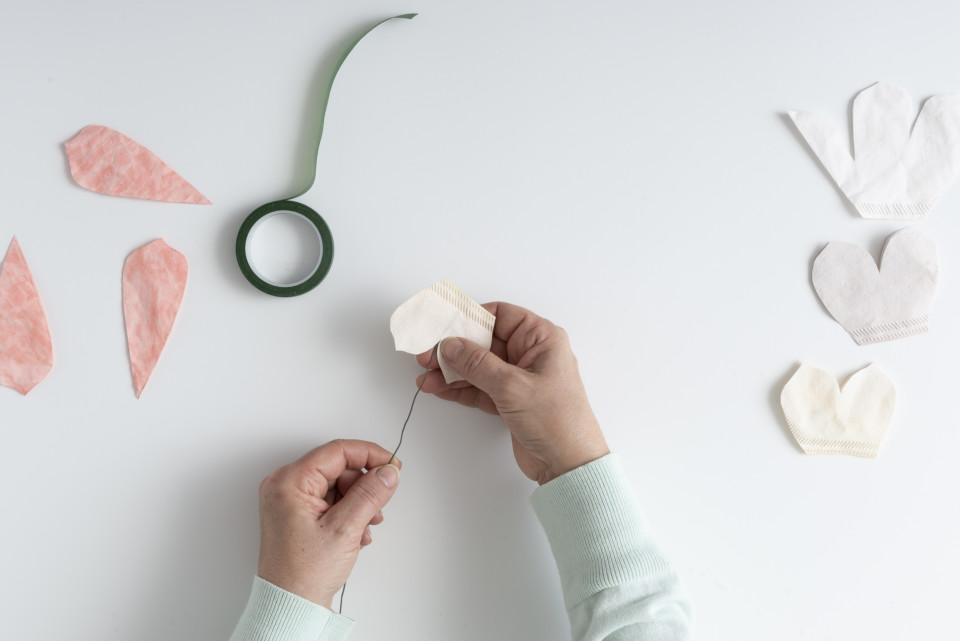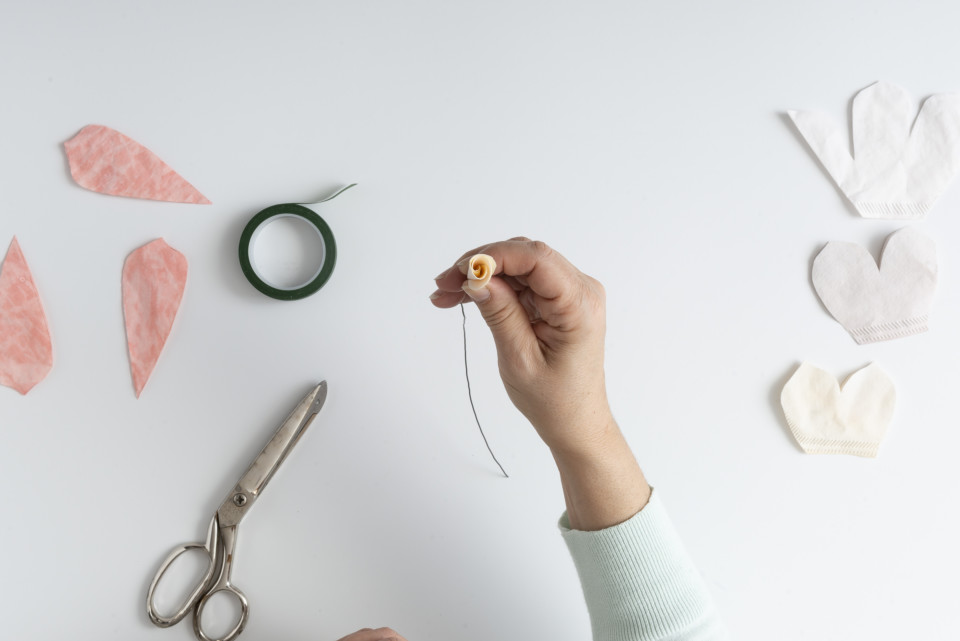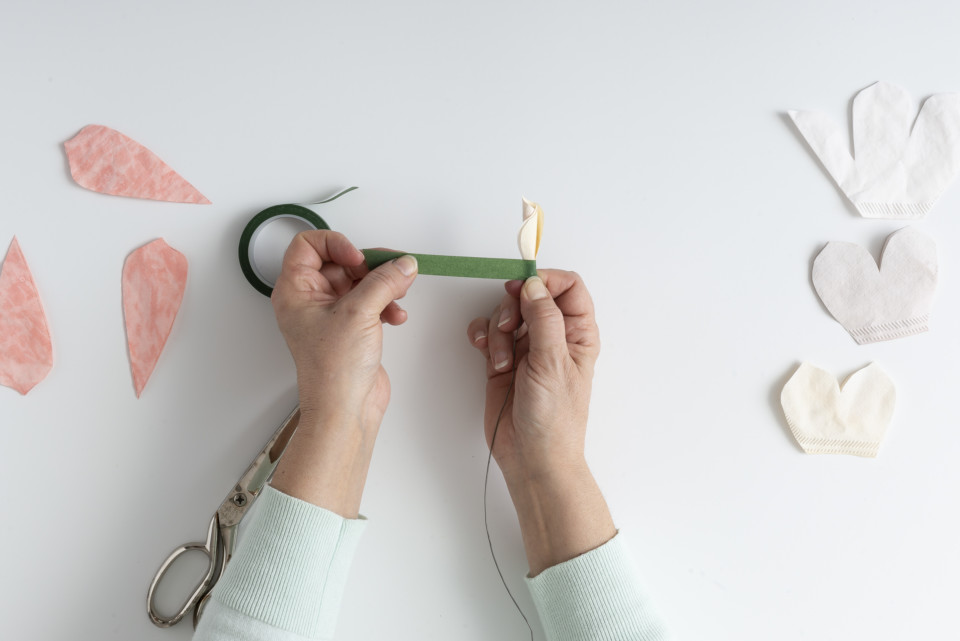 STEP 5
Continue adding petals until your happy with your paper flower.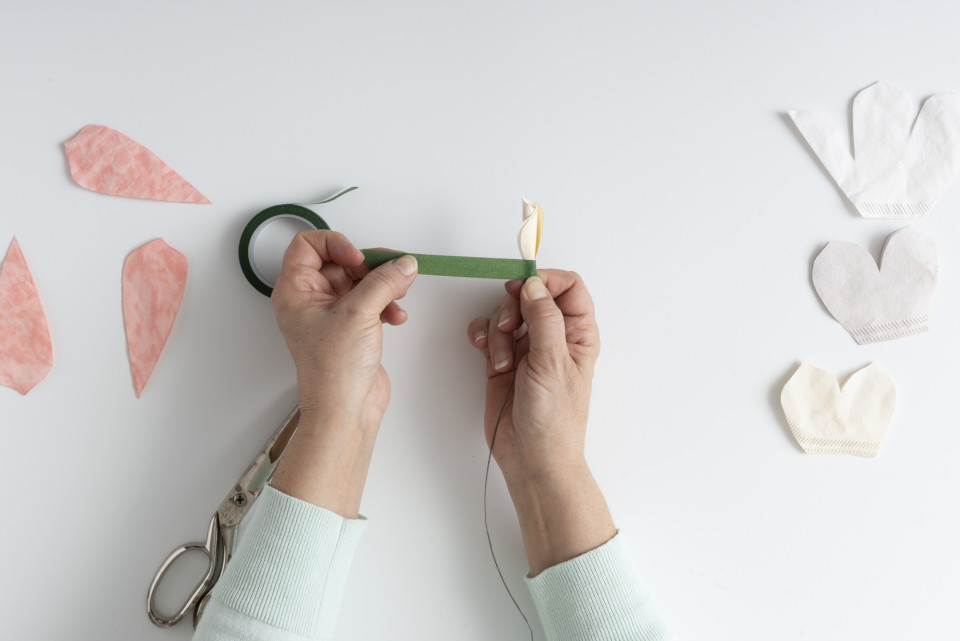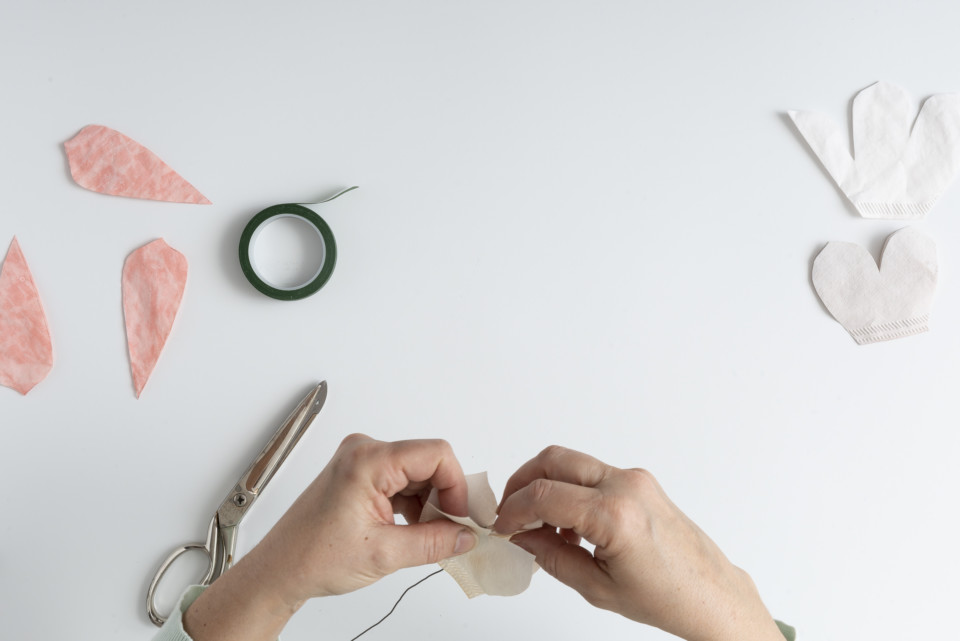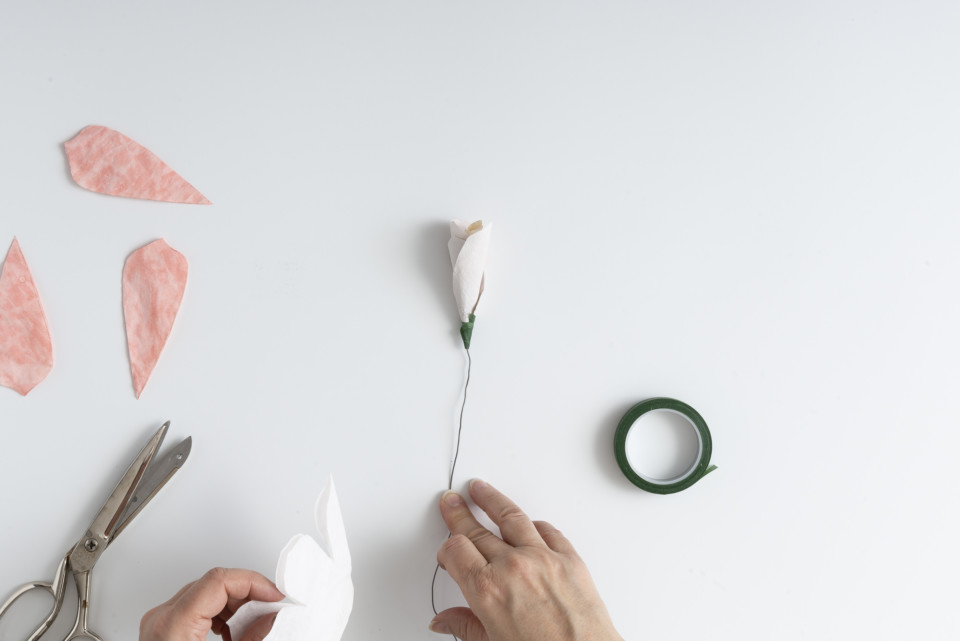 STEP 6
The final step to making the flower look real is to curl the edges of your petals using the wooden skewer, this can be done as much or little as you like.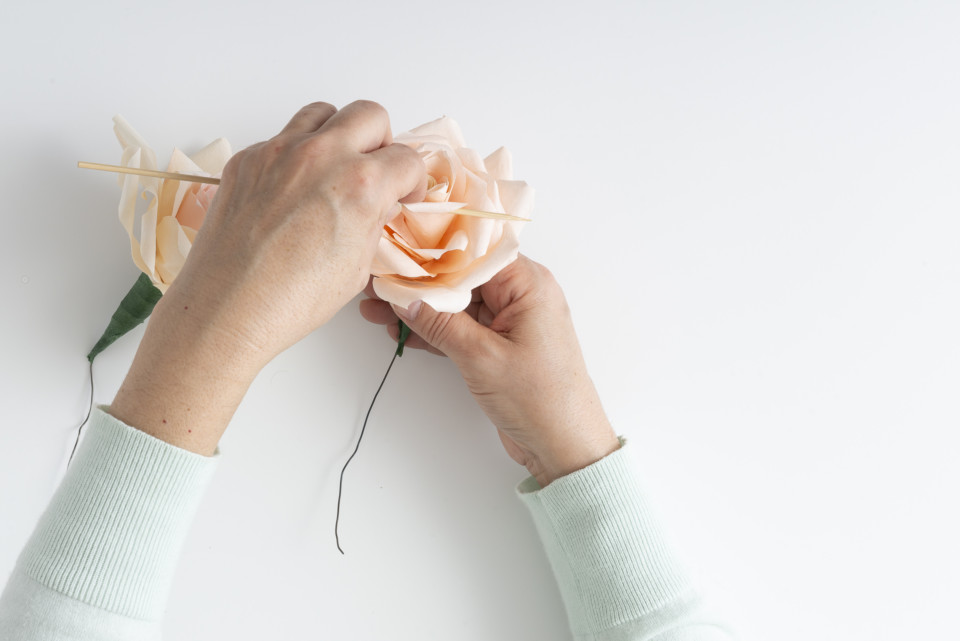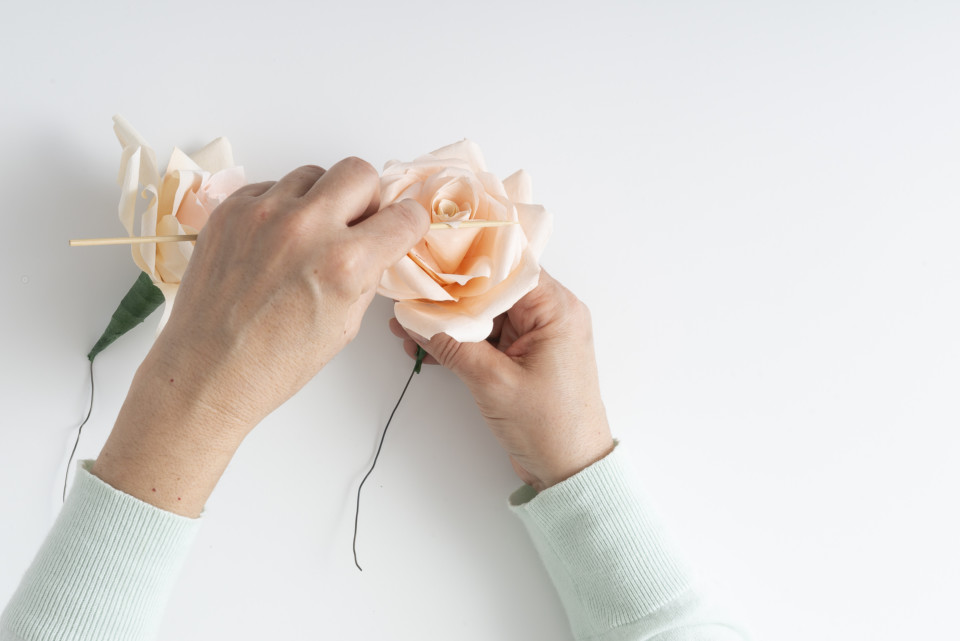 We placed them in an urn type vessel and used a florist oasis block to secure them in place, a little faux moss was added and voila a beautiful bouquet of hand made paint dyed flowers. They would look great in a simple vase too!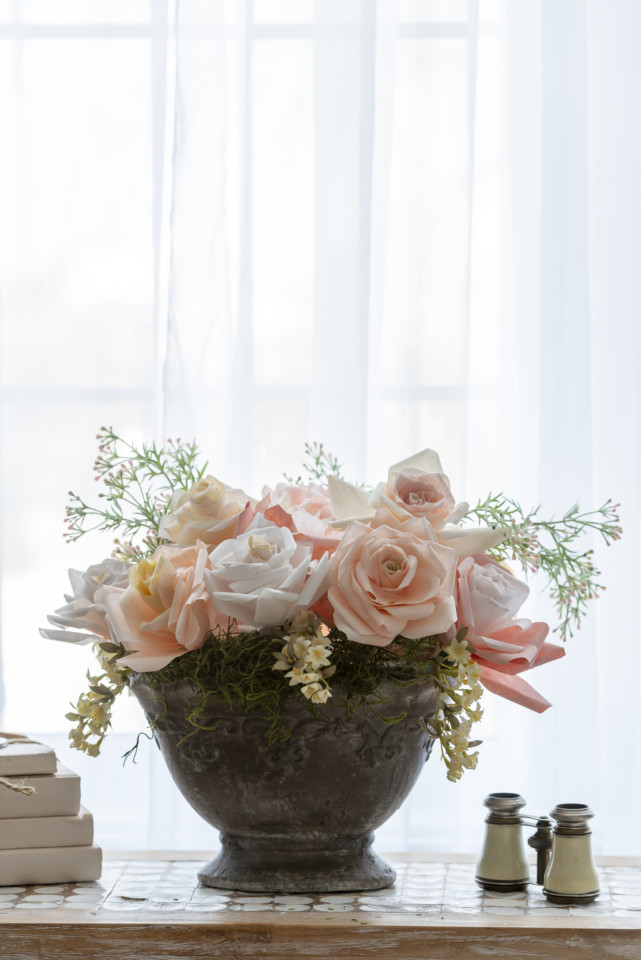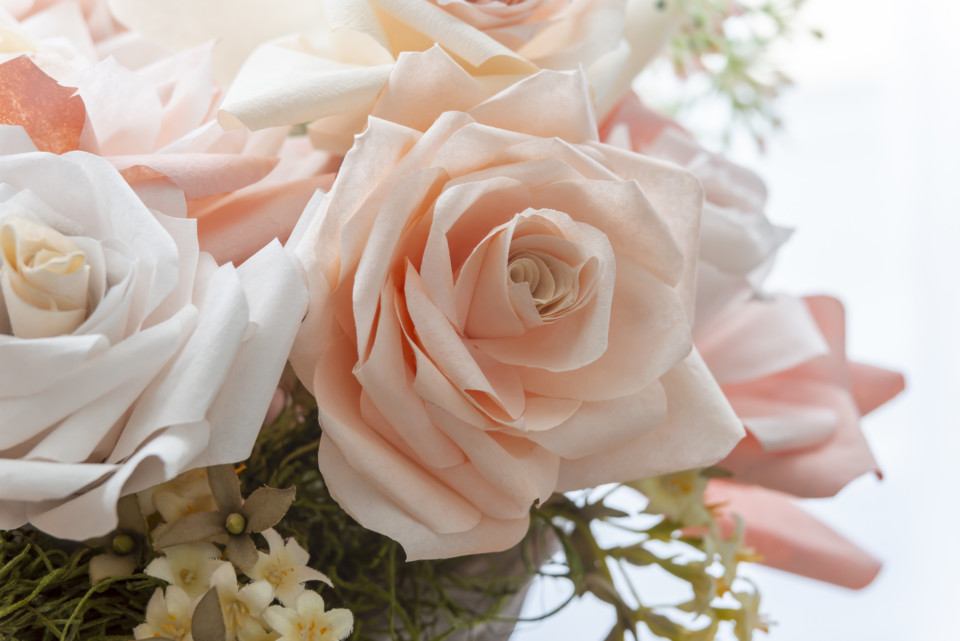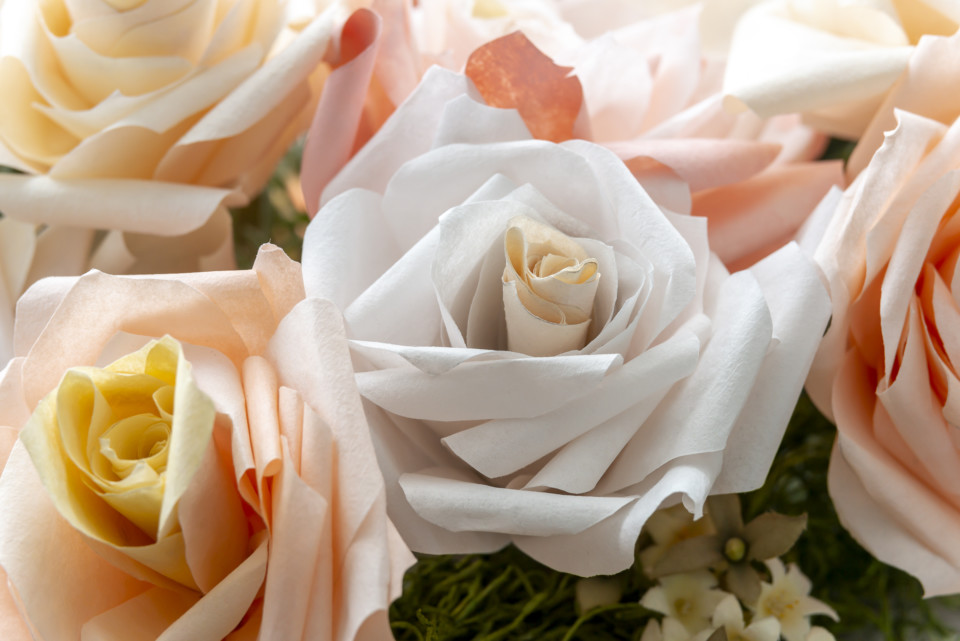 A beautiful gesture
For centuries flowers have symbolised love and what better way to show someone you love them than a hand made bouquet of paper flowers. The colours used for this arrangement are soft and pastel but how fun would it be to use Azure or even Twilight Geranium?
What colours would you use?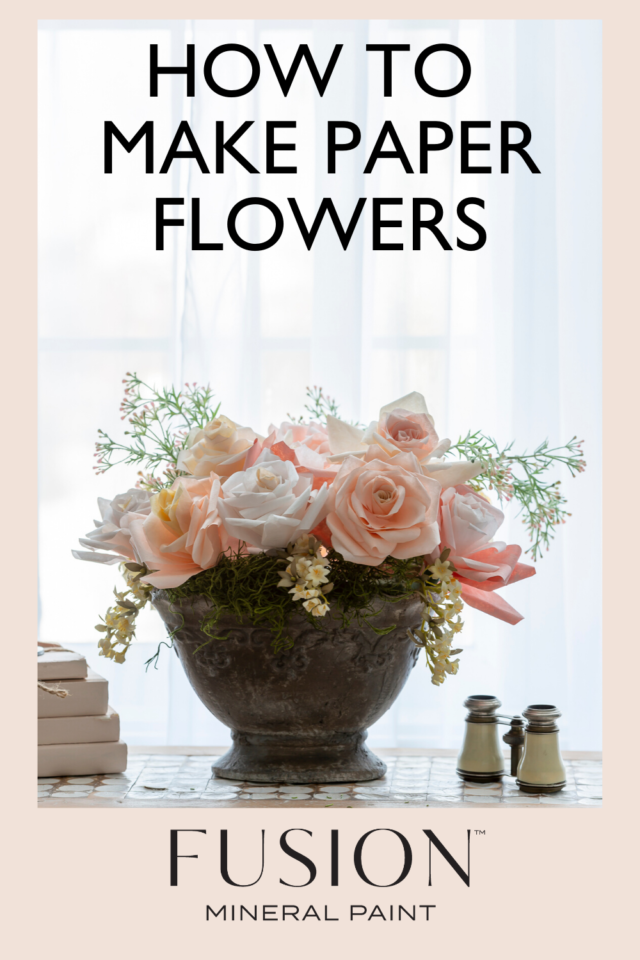 Pin this to your Pinterest board for later.
Do you follow us on Pinterest? We have amazing inspiration on our boards! Find us here