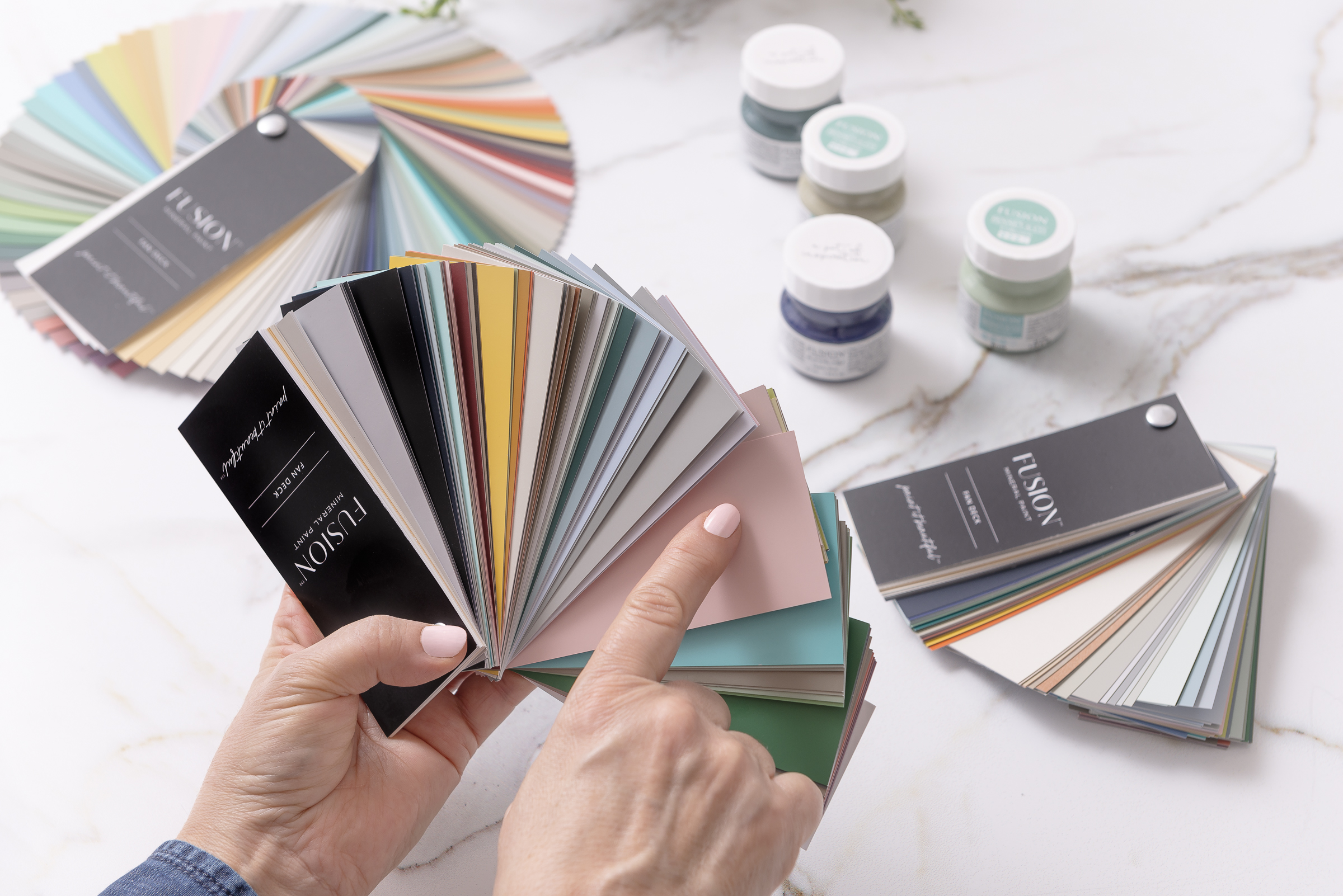 Share:
Welcome to the colourful world of Fusion Mineral Paint.  The Fusion Fan Deck is our largest collection of colour swatches including our metallics collection. It accurately depicts 114 colors to help you select the right color for your project to Paint it Beautiful.   A handy size of 2″ x 5″ this Fan Deck is the perfect tool, especially when you're, comparing shades, and matching existing projects for your paint needs or even for your interior design mood boards.
Choosing paint colours can be difficult, this deck is the perfect portable size to take to your clients, or different projects. The perfect tool for Interior designers. Keep in mind that colours can change based on what is surrounding them, so this deck is so helpful! Choose your colour from the deck and grab your tester pots from your local Fusion Merchant
All you have to decide is, what colour is your next project going to be?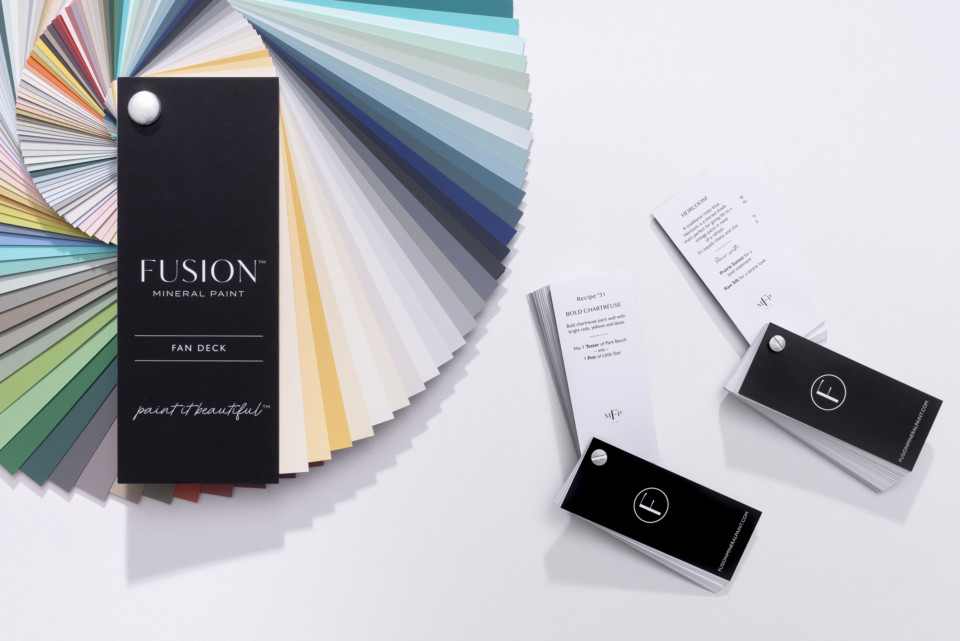 Don't see the exact shade in the Fusion Mineral Paint color range you're looking for?
No problem! we have designed 50+ easy to follow recipes showing brand new colours using the existing Fusion Palette. The recipes are simple and come in 2 different types.
The first type of recipe is a full pint of one color mixed with a tester pot of another simple!
The second type of recipe is a 50-50 ratio so a pint of one color and a pint of another or even a tester of each
You will be able to recreate the exact colour over and over again and with over 50 + colour recipes to choose from you won't run out of inspiration.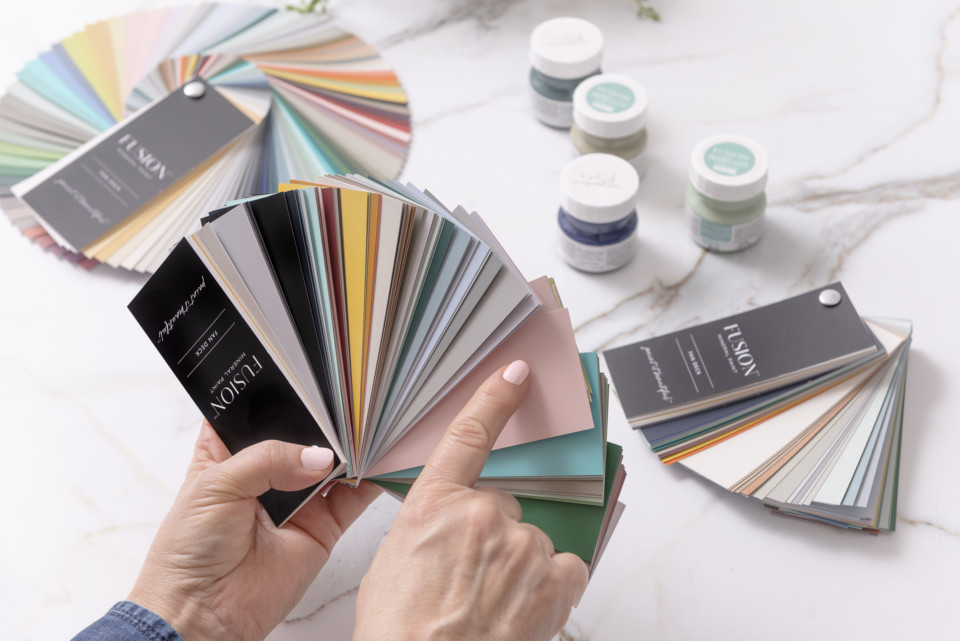 Sneak peek look at 2 of the Fusion Fan Deck recipes
Let us give you a sneak peek at one of our favorite recipes. Soft warm pink recipe #25 this is achieved with a tester of Fort York Red and a pint of Champlain. Simply add the tester to your pint and shake well for a minute or so.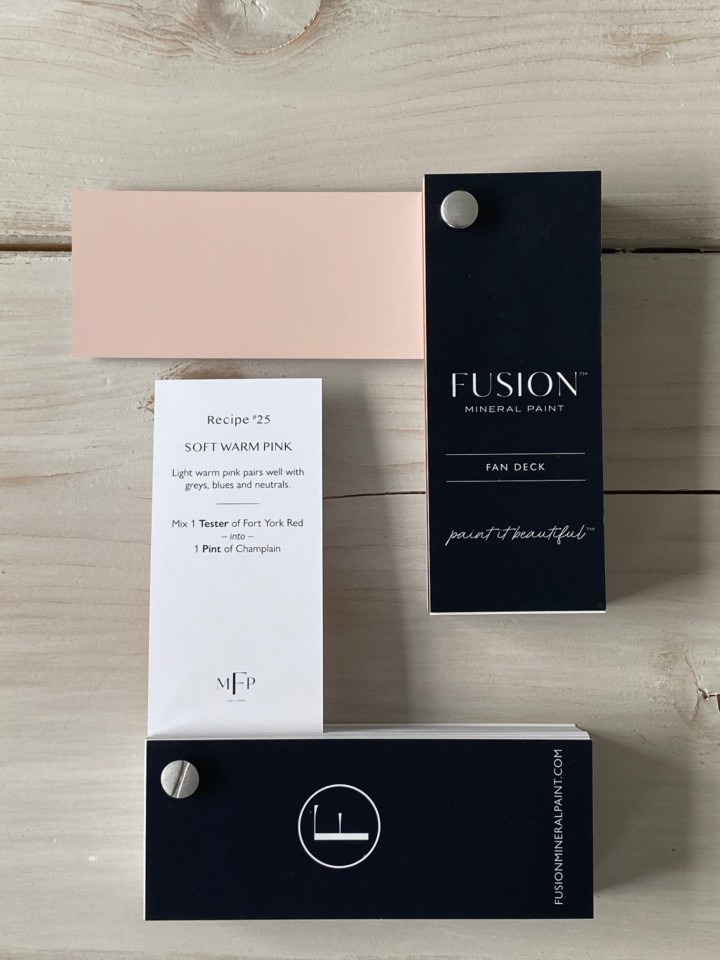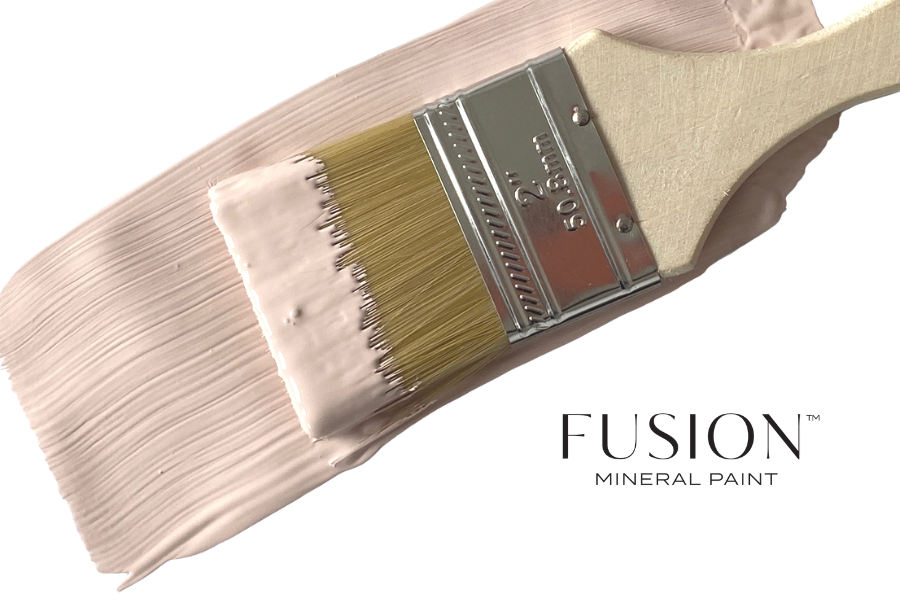 Just one last tease with recipe #12  Smokey Blue 1 tester of Homestead into 1 Pint of Little Whale. A beautiful shade of blue, Which one will you try first?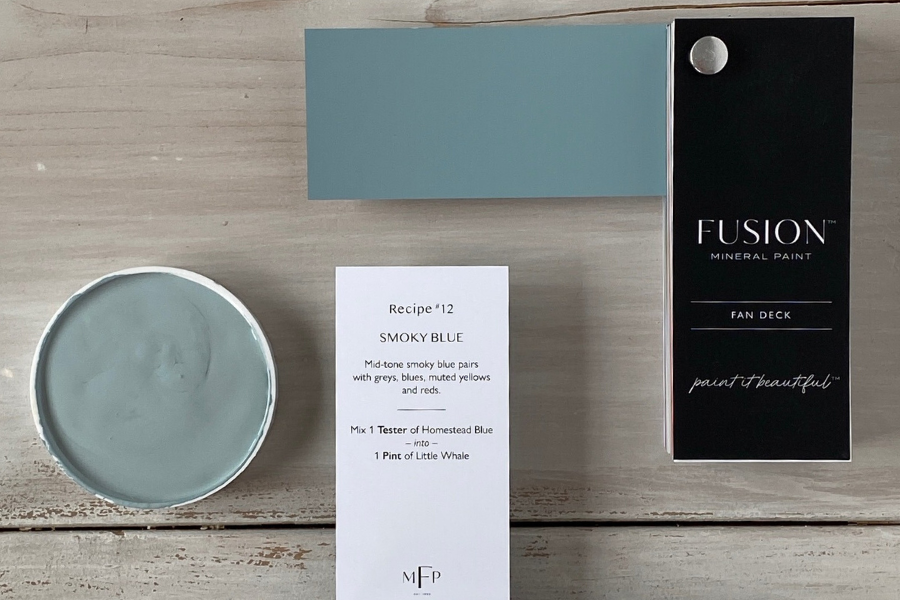 Fusion Mineral Paint fan deck
A lot of thought was put into our beautiful professional high-quality Fan Decks, we wanted you, our Fusionistas to have this tool to help you along in your painting journey. Whether you're a seasoned pro or a novice this Fan Deck will help you decide what colour looks great in a room or show your clients what colours pair well with each other and even get a sense of how the colour looks in your lighting. We wanted you to have the best tools to be able to Paint it Beautiful.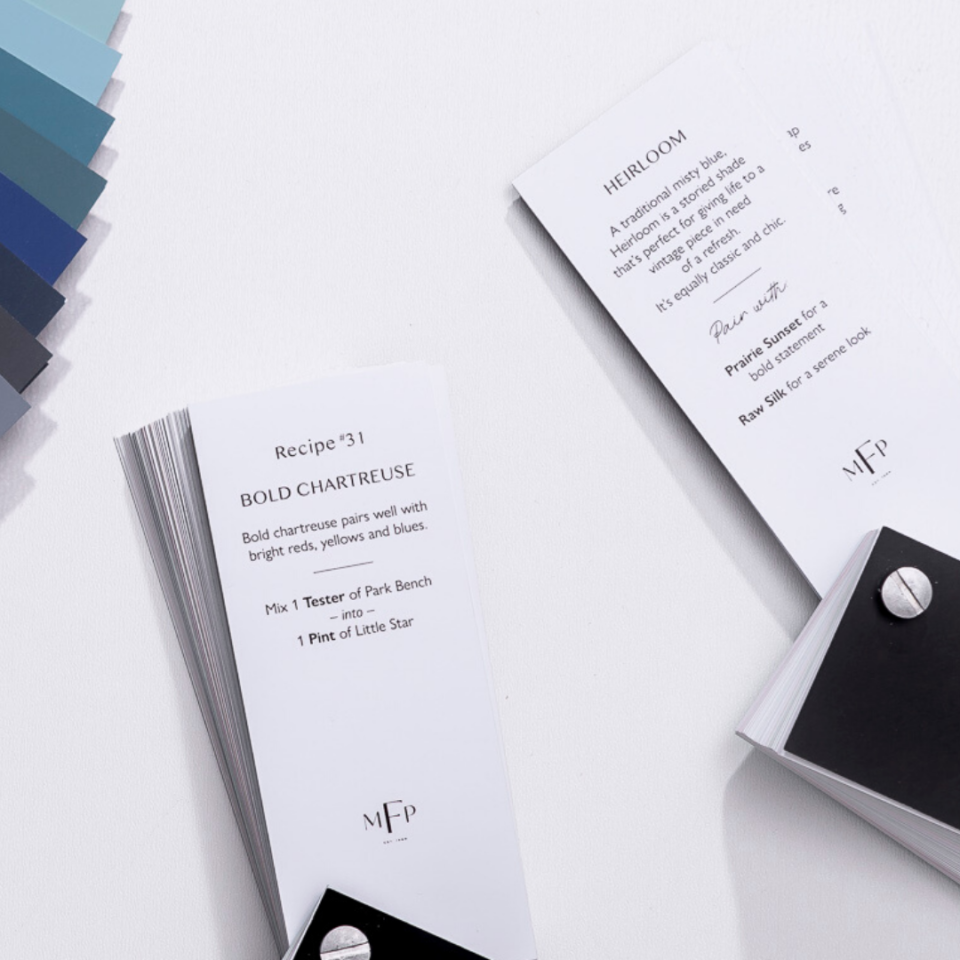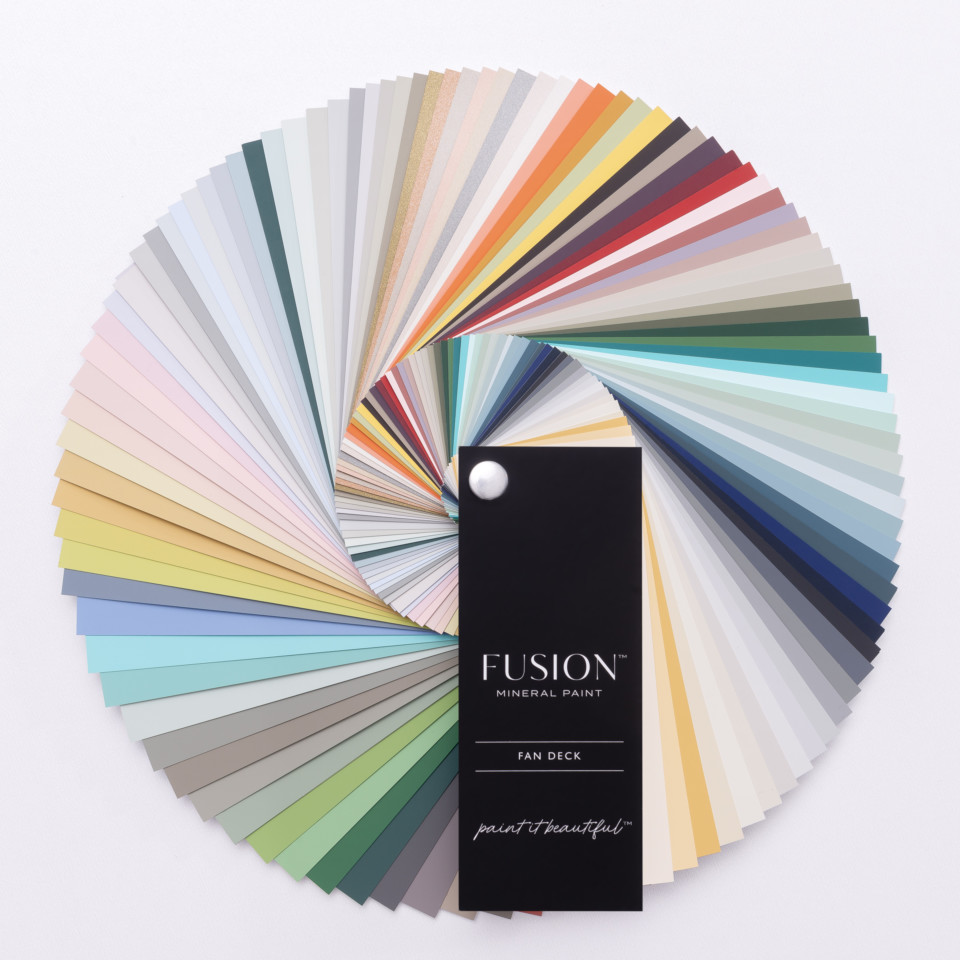 So what are you waiting for Fusion Fans get your fabulous new fan deck now!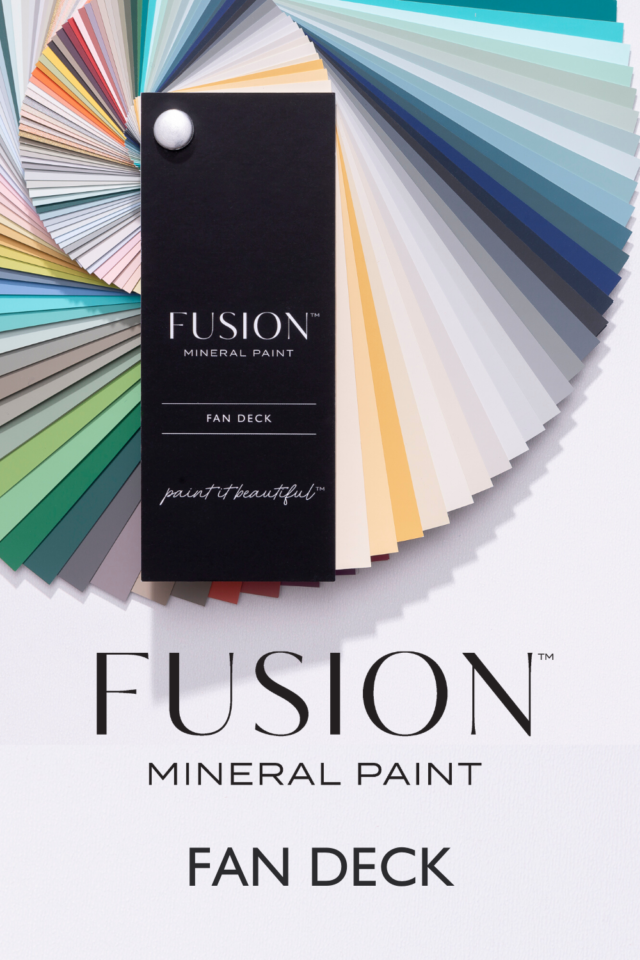 Pin this to your Pinterest Board!