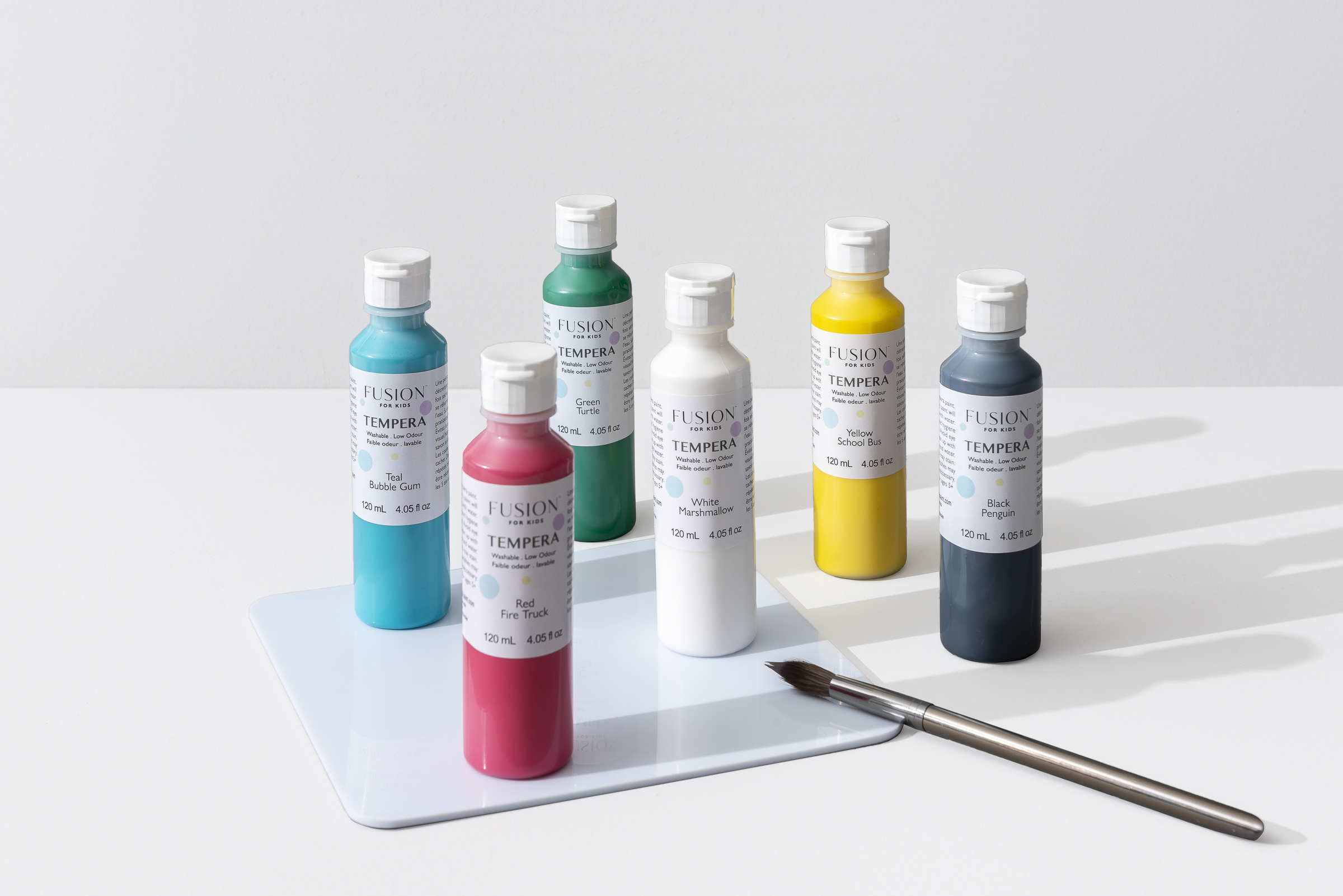 Share:
At Fusion Mineral Paint we know the feeling that comes when your creativity flows – brush in hand, paint loaded, the perfect colour at the ready. That feeling is even better when shared, so we created Fusion for Kids – a Non toxic washable paint formula perfect to get creative with your little ones with big ideas and wild imaginations.
Create, together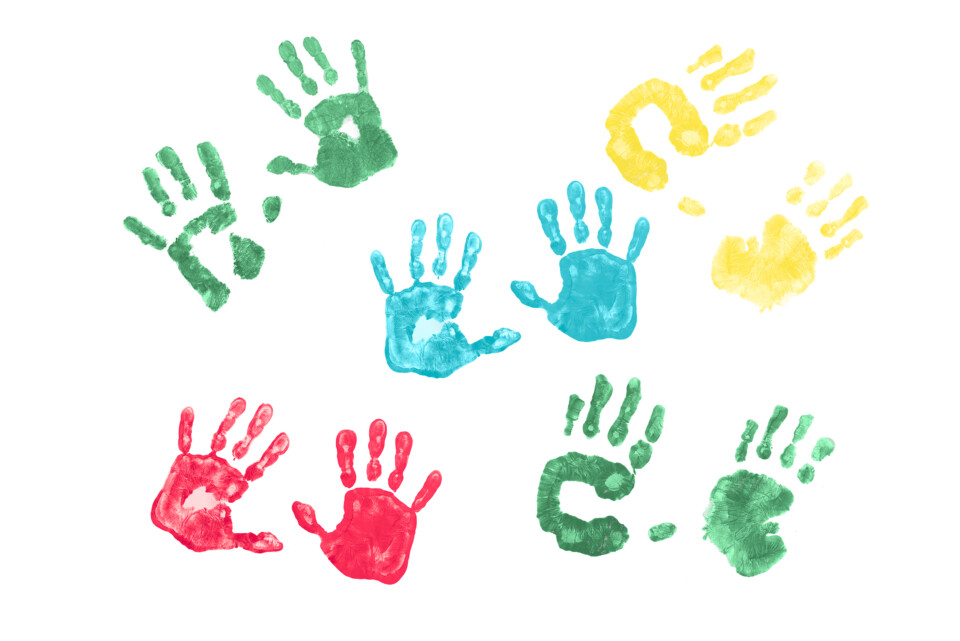 Jennylyn, CEO of Fusion Mineral Paint wanted a paint that her son could use while she would be painting her furniture. This was the perfect addition to the Fusion line. Fusion Mineral Paint has evolved over the years with new products and colour ranges. When Jennylyn was expecting her son, she developed a line called Tones for Tots, a nursery collection perfect for a quaint nursery, but sophisticated enough for any home. Now that her son is 5, she has yet again developed something out of a true need, and felt other parents would also appreciate it. So here we are, with Fusion for Kids.
Tempera Paint ● Washable ● Non-toxic ● Age 5+
Fusion for Kids – Rainbow Pack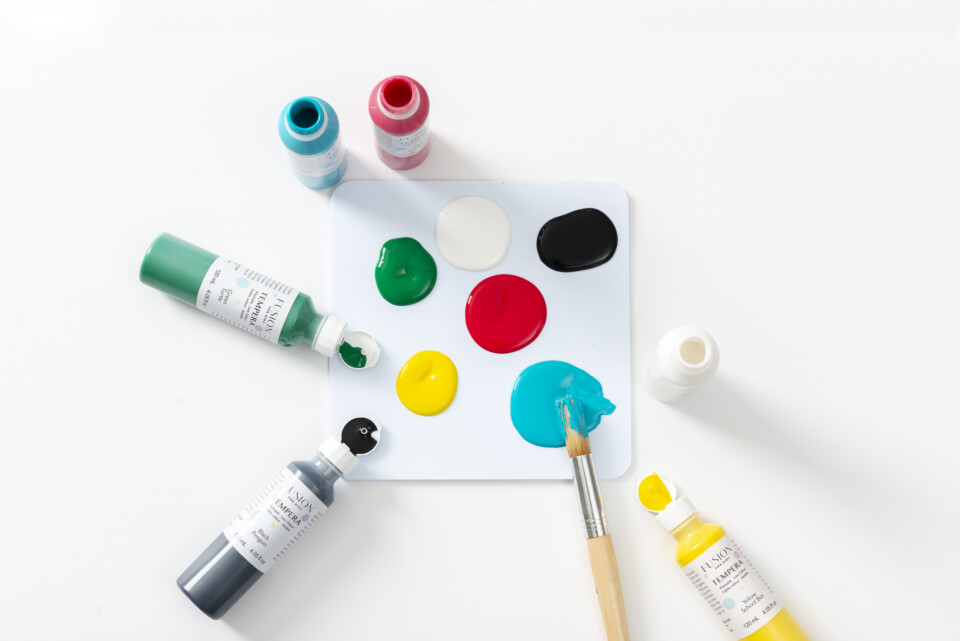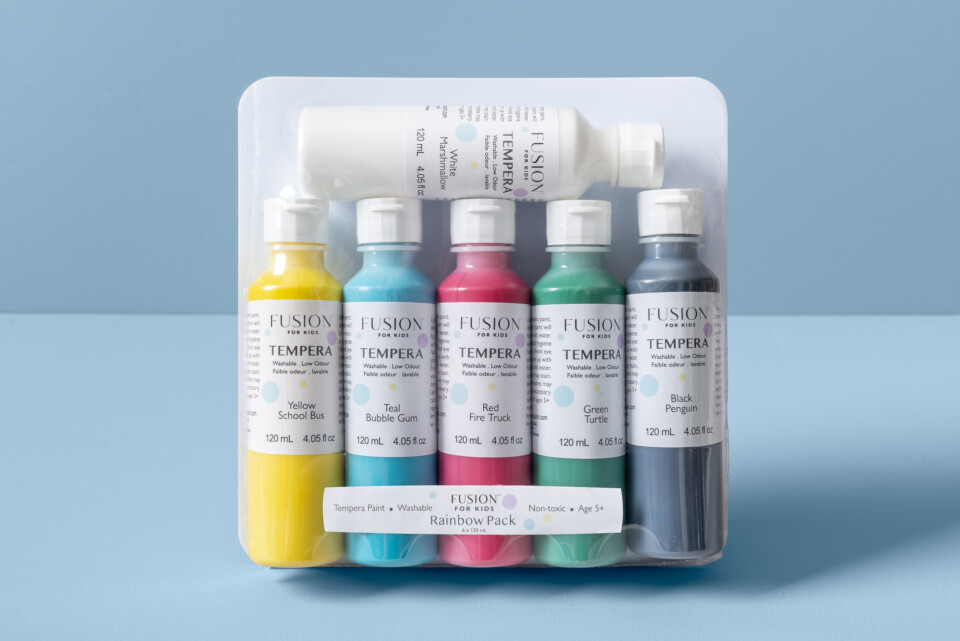 Our Rainbow Pack comes with six colours of paint and is perfect for all kinds of craft projects:
White Marshmallow
Red Fire Truck
Yellow School Bus
Teal Bubblegum
Black Penguin
Green Turtle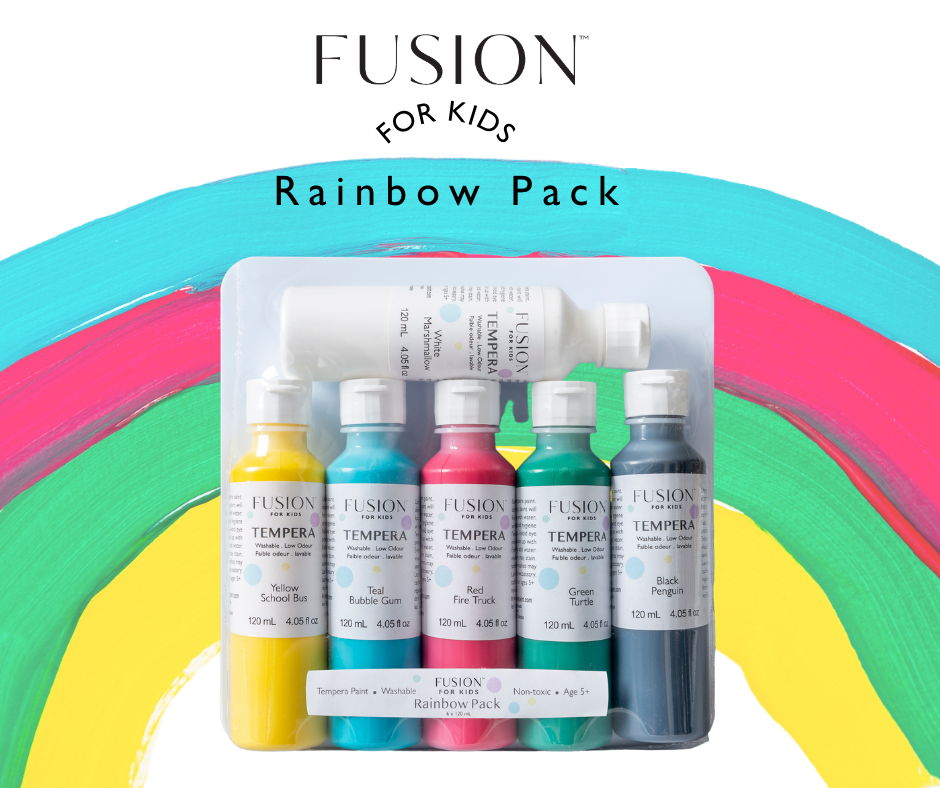 Fusion for Kids is designed to help little ones to get creative by your side. And while we love it when the kids take interest in our latest DIY, things can get messy. Unlike the original Fusion formula, this one is totally washable and absolutely forgiving – so go on, and invite them to roll up their sleeves and make magic together.
Colour theory
Exploring colour and creating is not only a great way to spend time with your kids but also very educational. Mix those colour and see if they can guess the outcome, it's a fun game and everyone including the adults like to get involved. Explore mixing with your fingers and maybe naming the colours you create. So fun!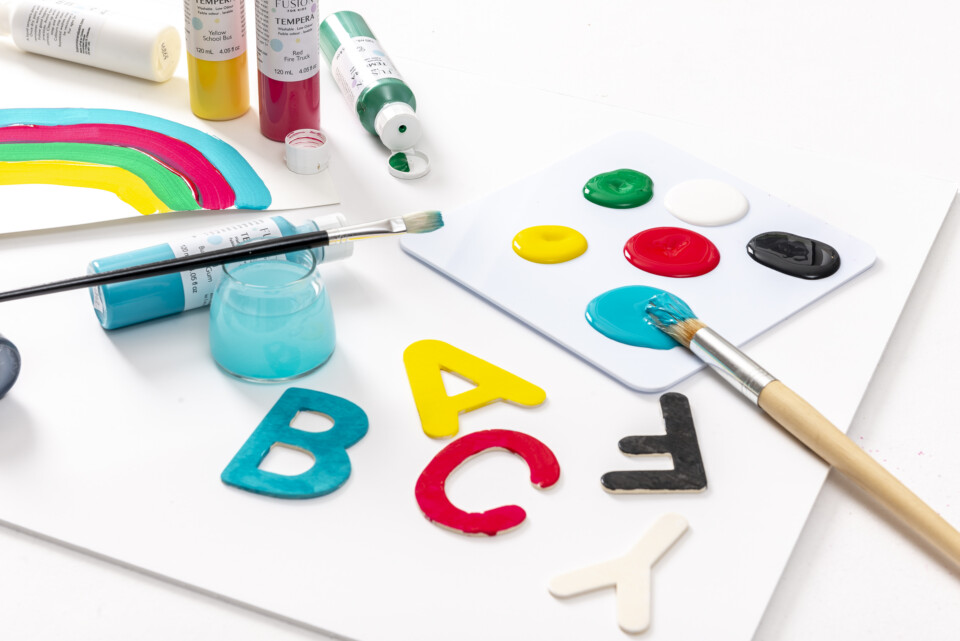 Non Toxic washable paint
Knowing your children are safe to use this paint gives you peace of mind and the bonus is it is washable! Our Tempera formula makes all the difference and knowing a quick clean up is all that's needed makes creating and having fun with your kids more enjoyable. Roll your sleeves up and get stuck in.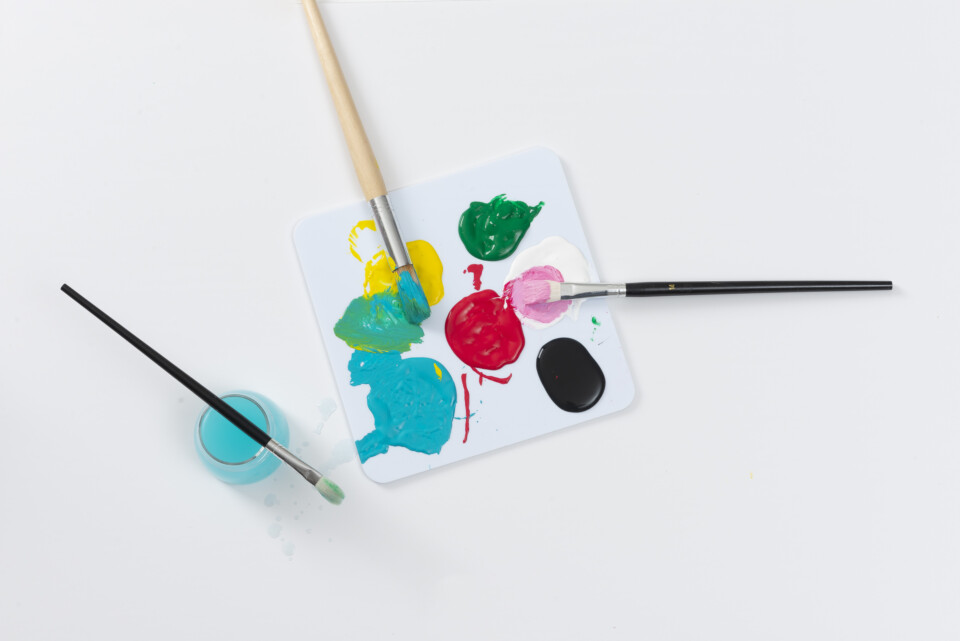 Fusion for kids
This rainbow pack comes with a wipeable reusable board and 6 bright colours with the cutest names. Watch out for more colours being added to the Fusion for Kids collection soon!
Watch Jennylyn do this cute Easter DIY using the Fusion for Kids range!
Try it on Canvas or other crafts projects