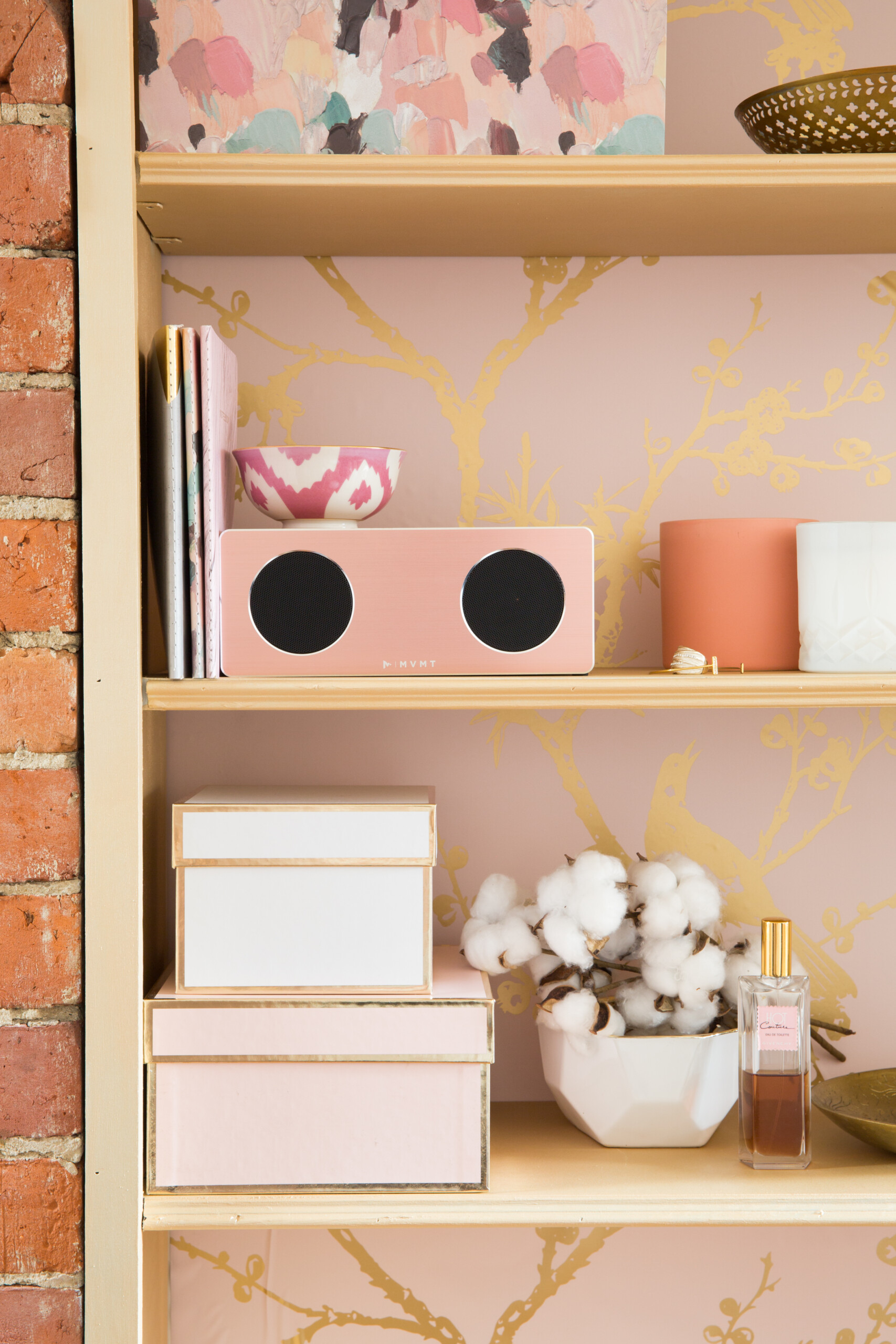 Share:
Jennylyn, CEO of Fusion Mineral Paint teams up with design and decoration writer Barbara Dingle to bring you inspired solutions for your decorating challenges. Barb's background writing for top industry names, including Debbie Travis books and newspaper columns, an editor at Canadian House & Home magazine and DIY writer for Canadian Living magazine, is an exciting match with Jennylyn's expertise in the busy world of paint and design. Each week Jennylyn will pose a common decorating challenge and present the perfect fix for your home starring the best products in the market. Easy to accomplish with professional results. Make it yours!
This weeks is all about styling your bookshelves creatively with paint and wallpaper.
The Challenge: Bookshelves, which started as handy storage and display units are now overflowing, out-of-control, and a focal point to be avoided.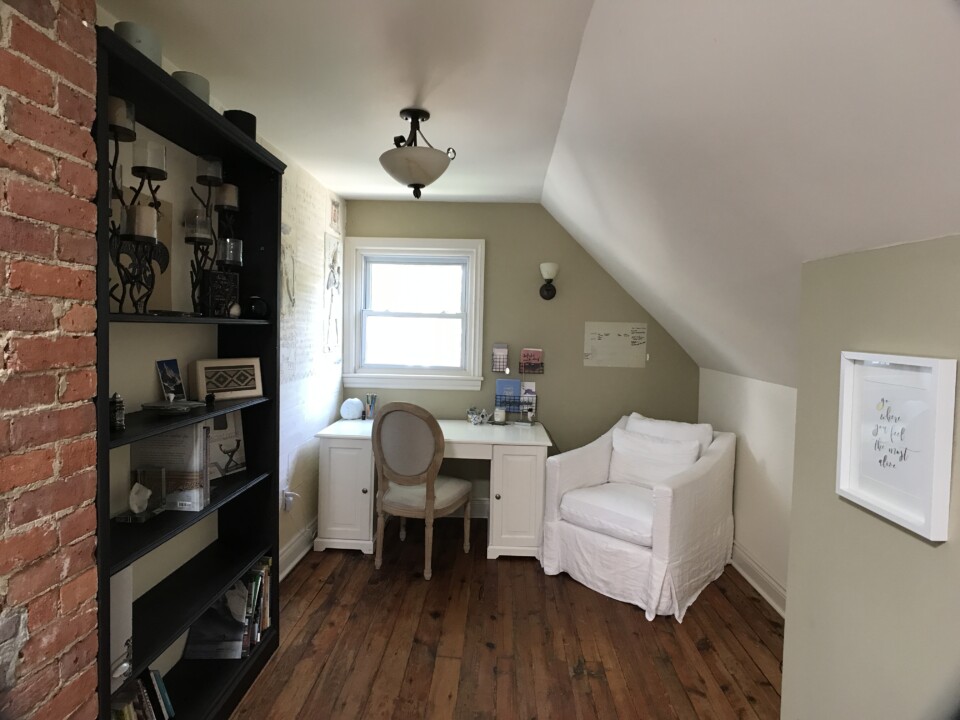 The Fix: My home office shelves were originally black, too stark a framework for my contemporary ambitions. Going for a brighter mood, I painted a creamy shade of Raw Silk in Fusion Mineral Paint on the walls as a light complement beside the brick wall where the shelves were located. Inspired by wallpaper that I had chosen as an accent strip in the room. I used leftover pieces cut to fit the back of each shelf. To highlight the gold motif in the paper, I applied Fusion Mineral Paint's Metallic Pale Gold to the shelves. This colour was discontinued, however, we are excited to announce that we are bringing it back for spring/summer 2021! It flowed on smoothly directly over the original black paint with little prep, just a quick clean and 2 coats of Pale Gold for solid coverage. Fusion Metallic Collection offers a subtle, luxurious luster that produces a timeless resting place for my displays.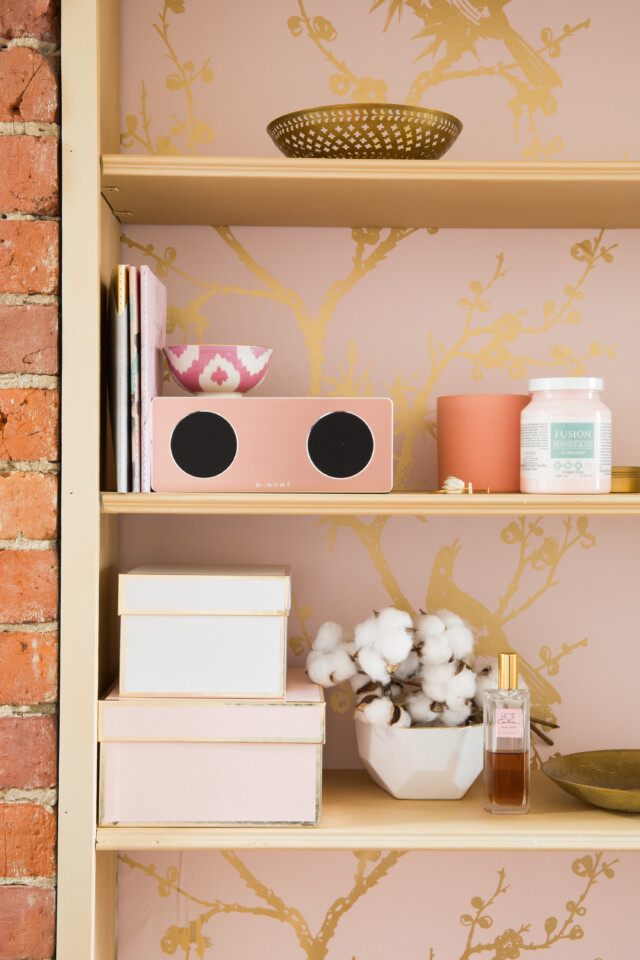 Make It Yours: Have fun and experiment with paint and paper combinations that complement your room's style. Find a wallpaper pattern that excites you. Think about where you are and what you are going to display. Choose a colour or image that draws the eye and invites you to linger. Pick a paint colour that enhances your look. A classic shade such as calm, gentle Bayberry is a good choice for bedroom shelves. Little Star from our Tones for Tots is a happy yellow for a child's bookshelf that will make you smile. Shelves require a good, solid base that is easy to clean and durable. All Fusion paints are as reliable as they are beautiful. Check out our paint products and colours at fusionmineralpaint.com.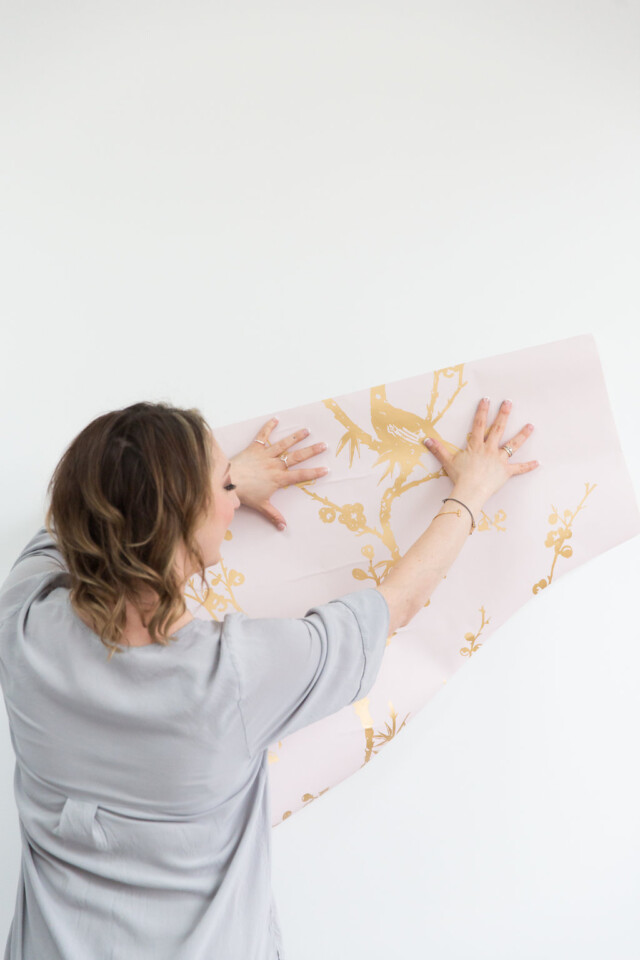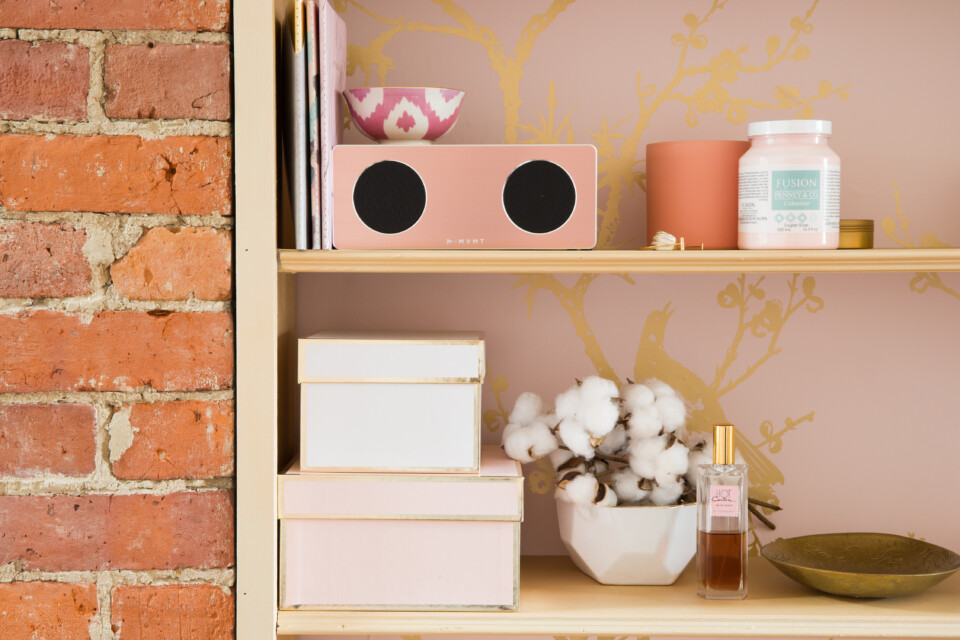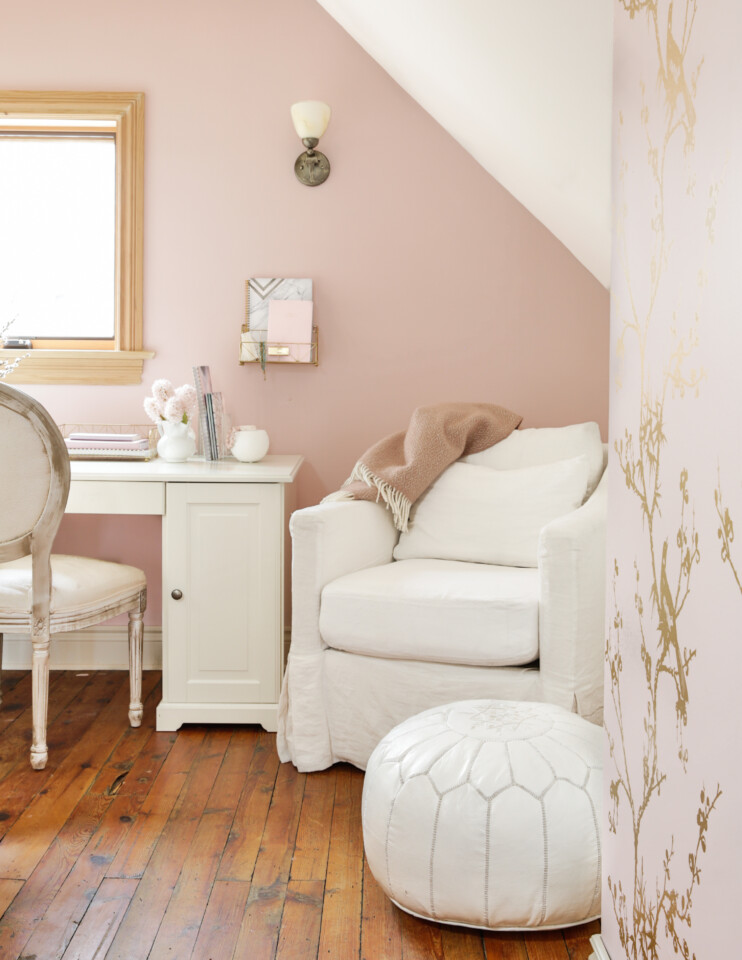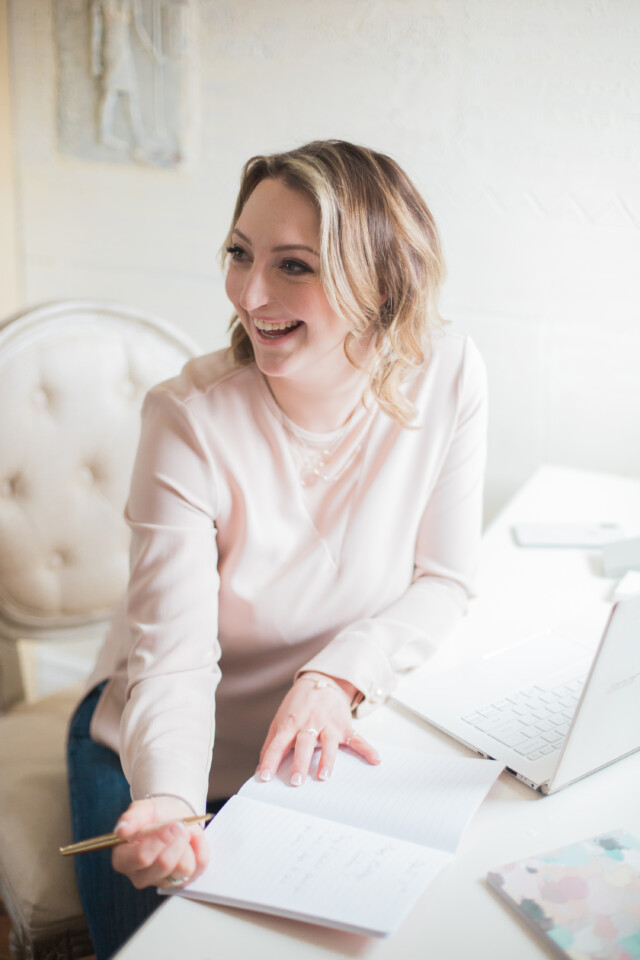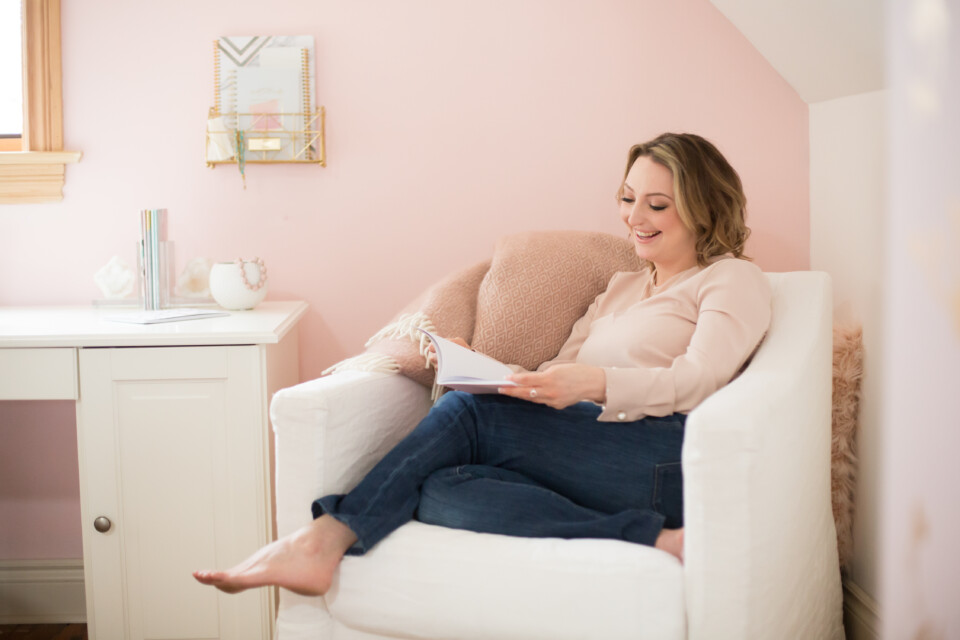 Let us know what you think about this office makeover in the comments below.