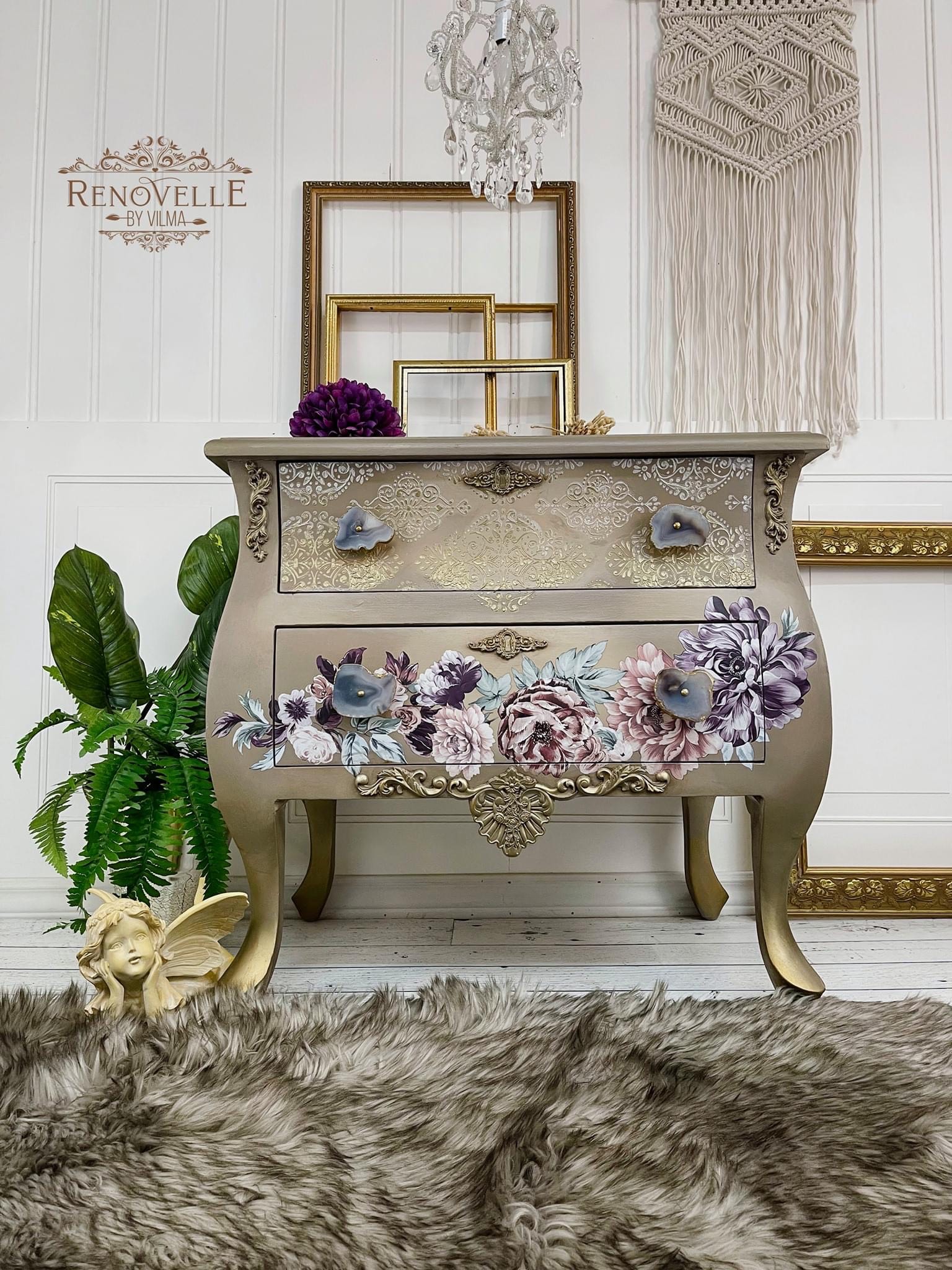 Share:
Jennylyn had the opportunity of meeting Vilmin from Renovelle at The Carriage House Studio in Toronto nearly 2 years ago. They had a great conversation and Vilmin really showed her passion – we've been following her amazing work ever since then and we thought that our Fusionista community should also have the pleasure of seeing their work. Jennylyn loves seeing Furniture artists getting creative using Fusion products. Here is a little more about Vilma!
My name is Vilma Hernandez, owner of Renovelle a sense of Renewal. Let me introduce myself, I am an artist and a Mom of two amazing children. I am originally from Mexico, but I moved to Canada since almost 3 years ago to live with my husband. I have been painting since I got to this country, and there's when my passion to paint furniture starts and I love what I do.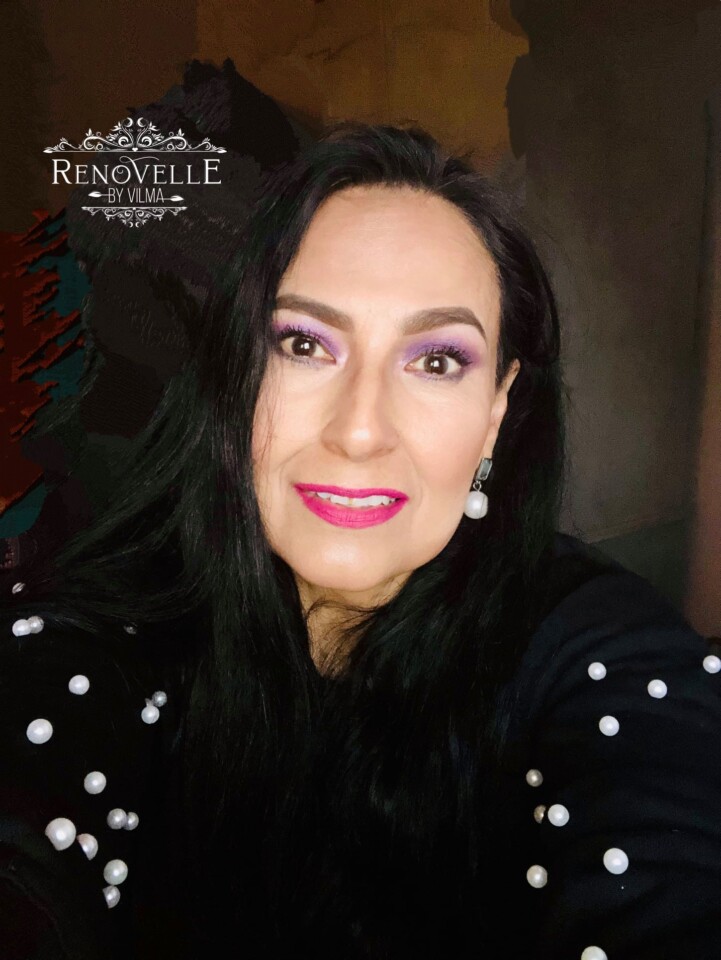 When did you start using Fusion Mineral Paint?
I started using it when I moved to Canada from Mexico two and half years ago, when my husband and I began buying used furniture for our home. I started painting with another brand of chalk paint and then I was looking for high-quality paint made in Canada. Then I found this wonderful paint. Since then I haven't stopped using it. I love it.
What is your favorite product?
The paint, definitely, in all shades and the metallic line.
My favorite color?
Champness and Ash, Algonquin ❣️
Why do you love Fusion Mineral Paint?
I love it because it's a high-quality paint with full coverage, it's non-toxic, it's odorless and free of volatile organic compounds. Also, you don't necessarily need to apply primer or sealer, and it can be used on indoor or outdoor surfaces.
You can find Vilmin here on her Instagram or Facebook 
How did you create this piece?
I used Algonquin and Cathedral Taupe on this piece! Molds and transfers with some metallics to highlight.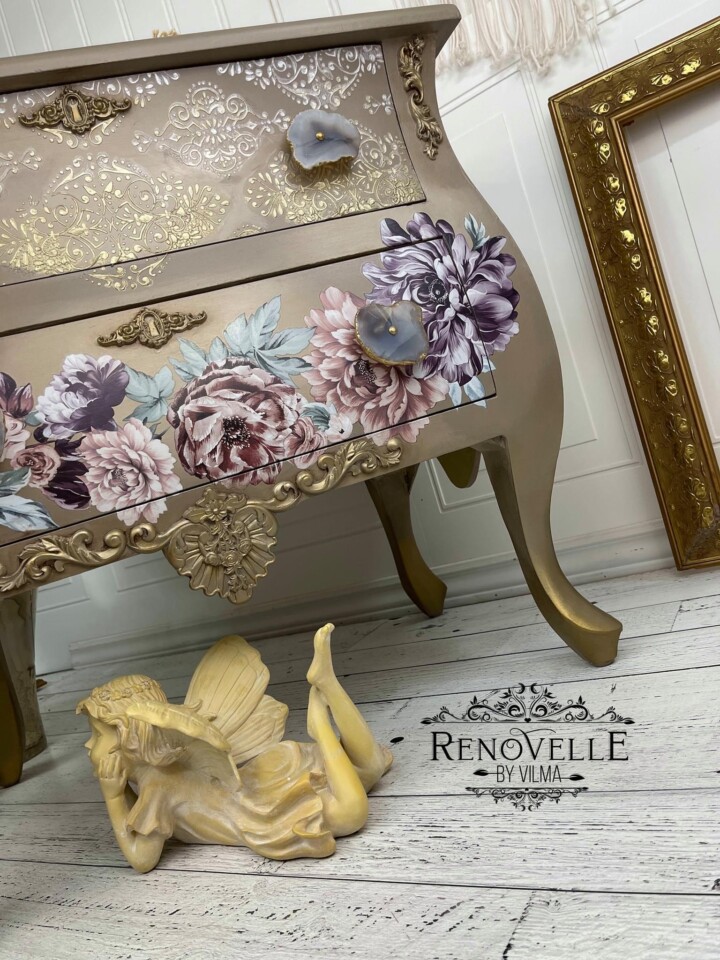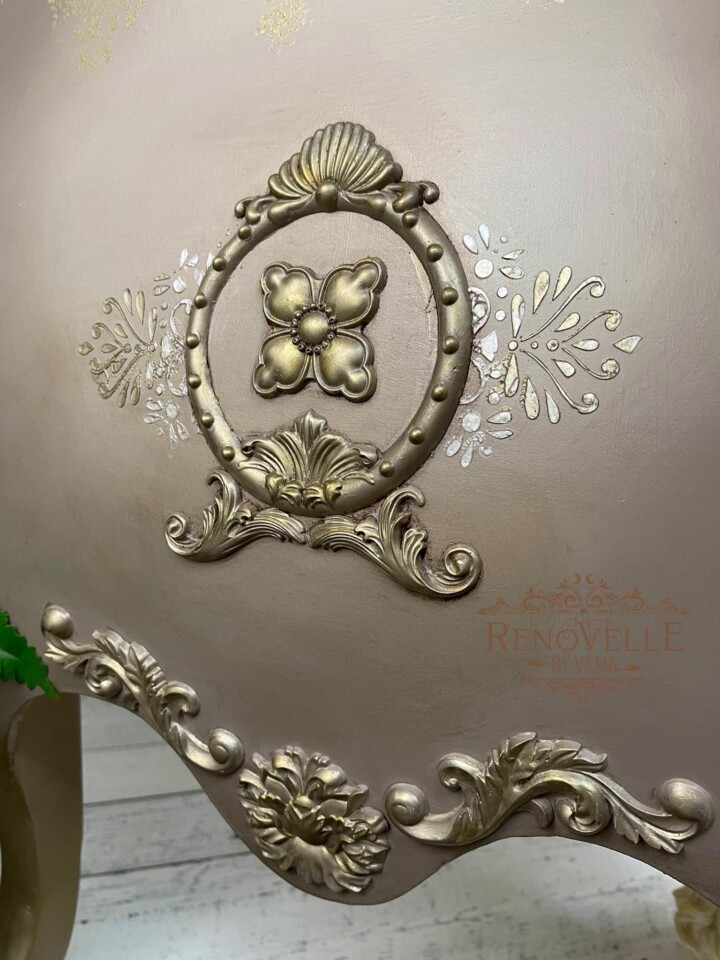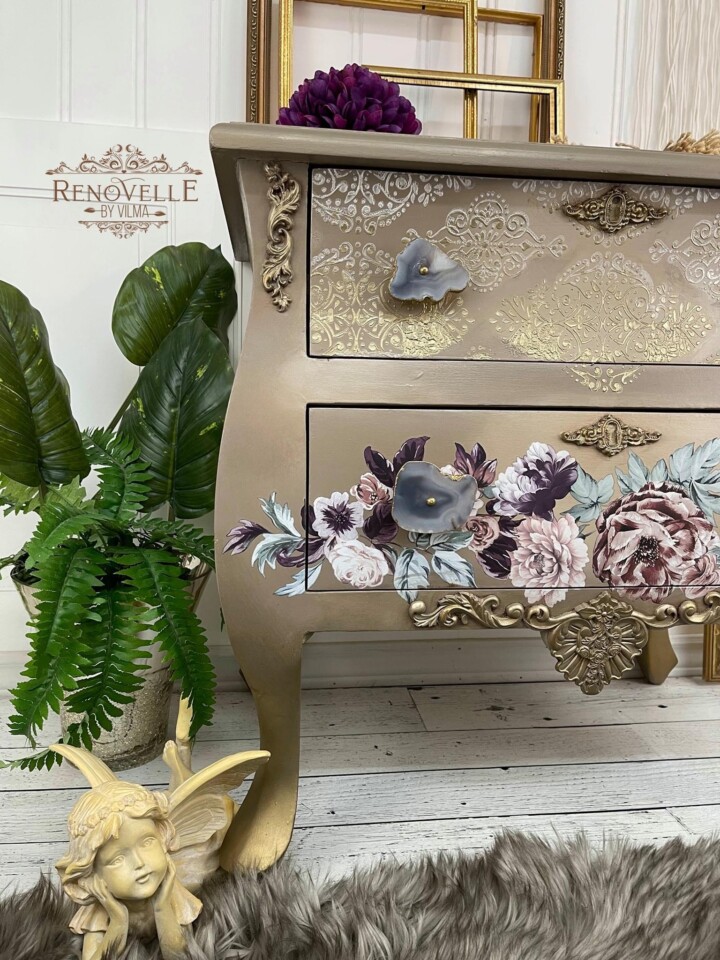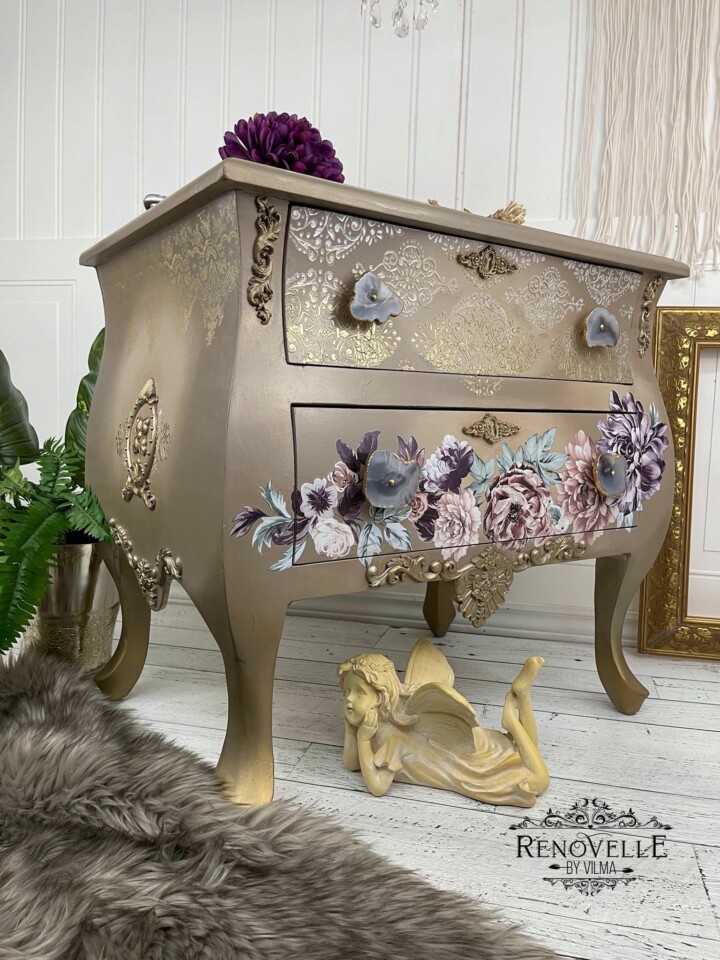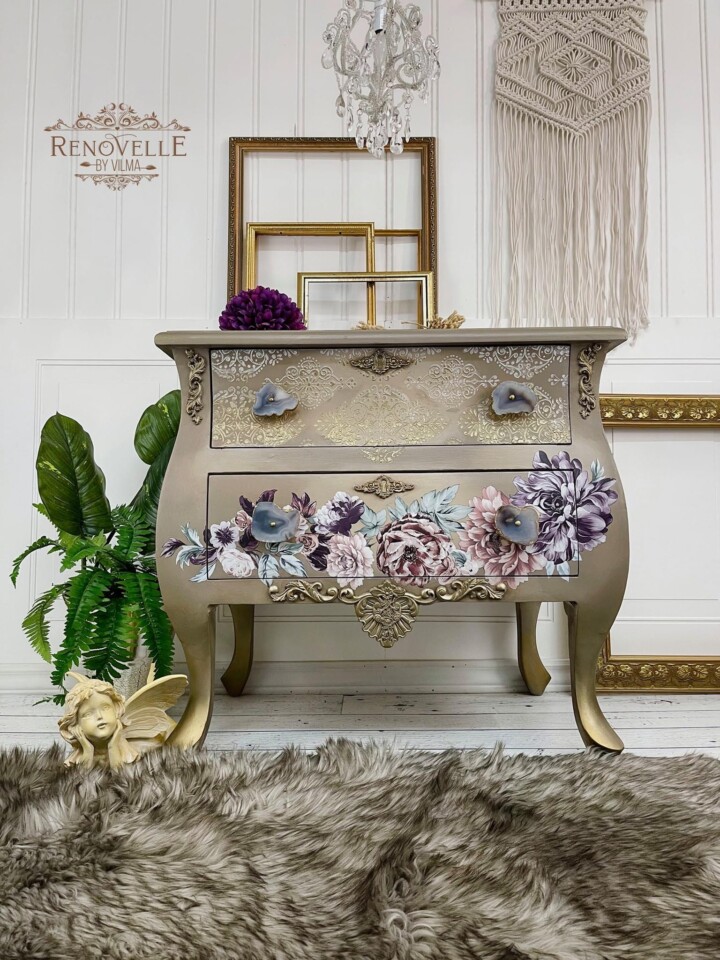 Thanks Vilmin!
To see more creations you can find Vilmin here on her Instagram or Facebook 
If you know someone who should be featured on our blog let us know. Leave us a comment below with their Instagram handle or Facebook page. We love seeing everyone's individuality shine through their creativity when using fusion mineral paint products. There really is something for everyone in our range.