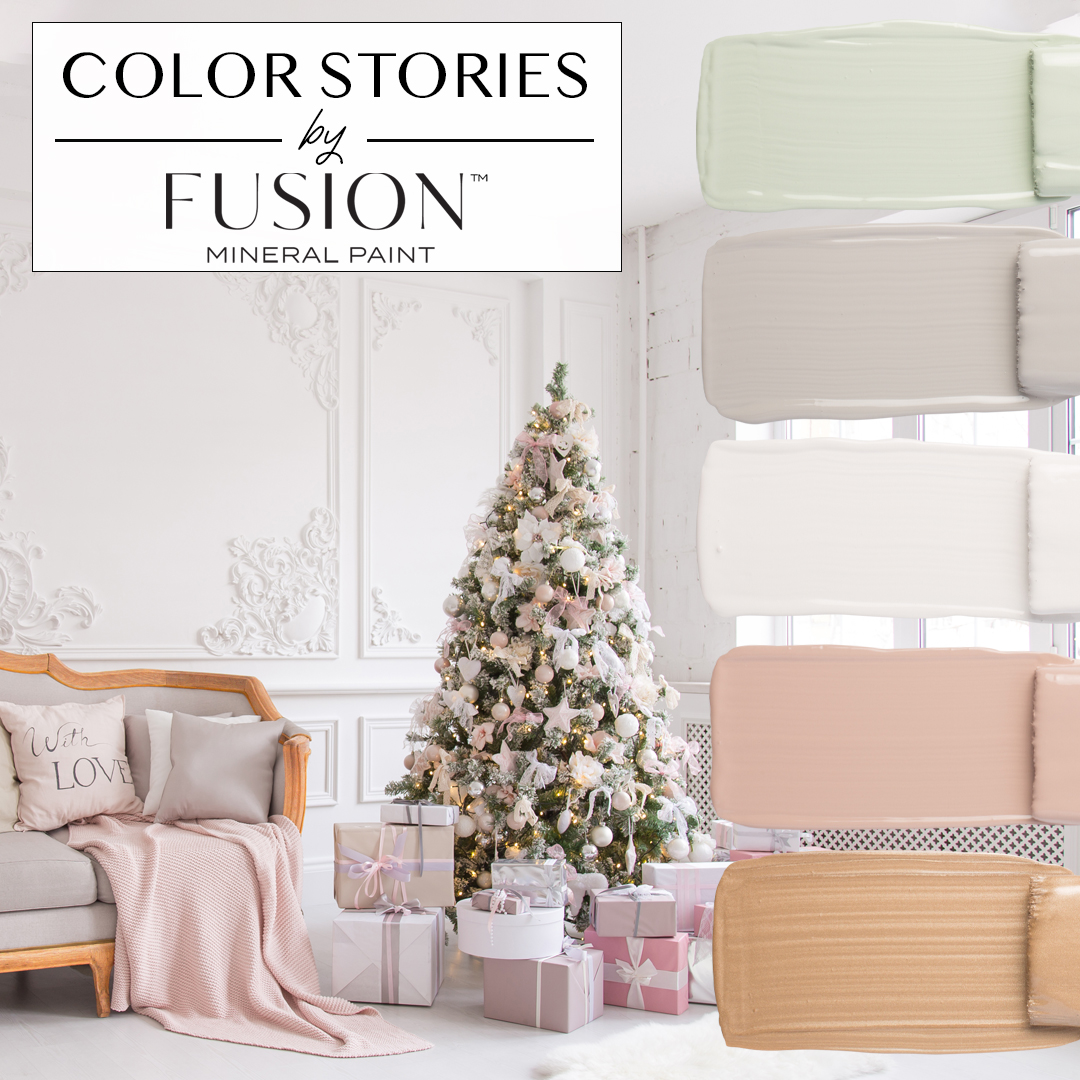 Share: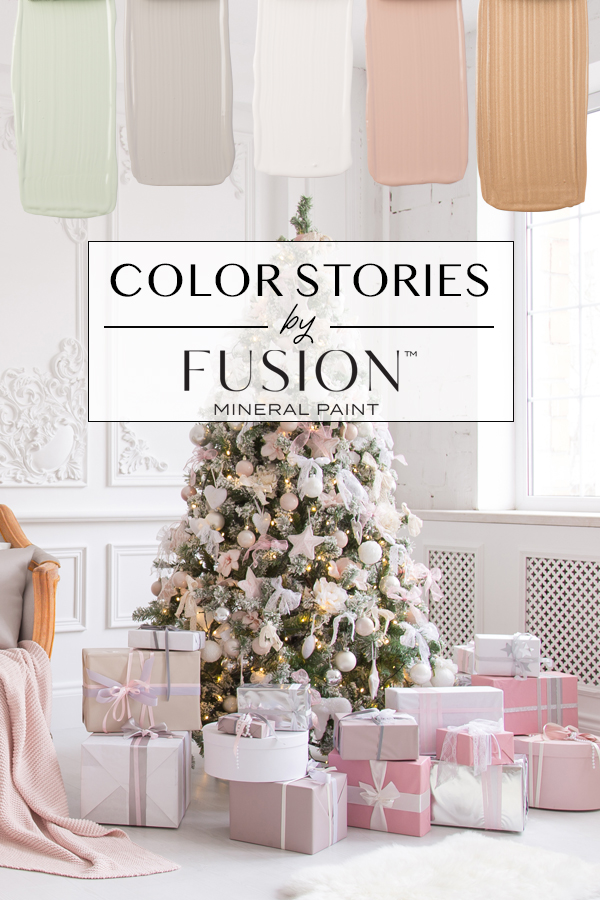 Okay Fusion fans, it's official. It's wintertime! December, for most of us here on the Northern Hemisphere, brings about snow and cold – but it also means it's the Holiday Season! No matter what holiday you celebrate, December's Color Story from Fusion Mineral Paint can be a beautiful addition to your holiday decorations.
December's Color Story from Fusion Mineral Paint
If you're looking for a new palette to escape the traditional colors of the season, you've come to the right place. December's Color Story from Fusion Mineral Paint is tailored to bring about the cozy warmth of spending time with loved ones, without being overbearingly holiday-esque. For the Christmas lovers, we've toned down the usual red and green by bringing in Brook and Damask. To add to the wintry charm, throw in some Casement for the snow element, Vintage Gold for some extravagance, and Little Lamb to ground everything together. Looking for a more girly design? Amp up the Vintage Gold and Damask elements, perhaps by adding tree ornaments or a new throw pillow. And for those who shy away from the pinks, Brook, Little Lamb, and Casement make a wonderful muted selection all on their own.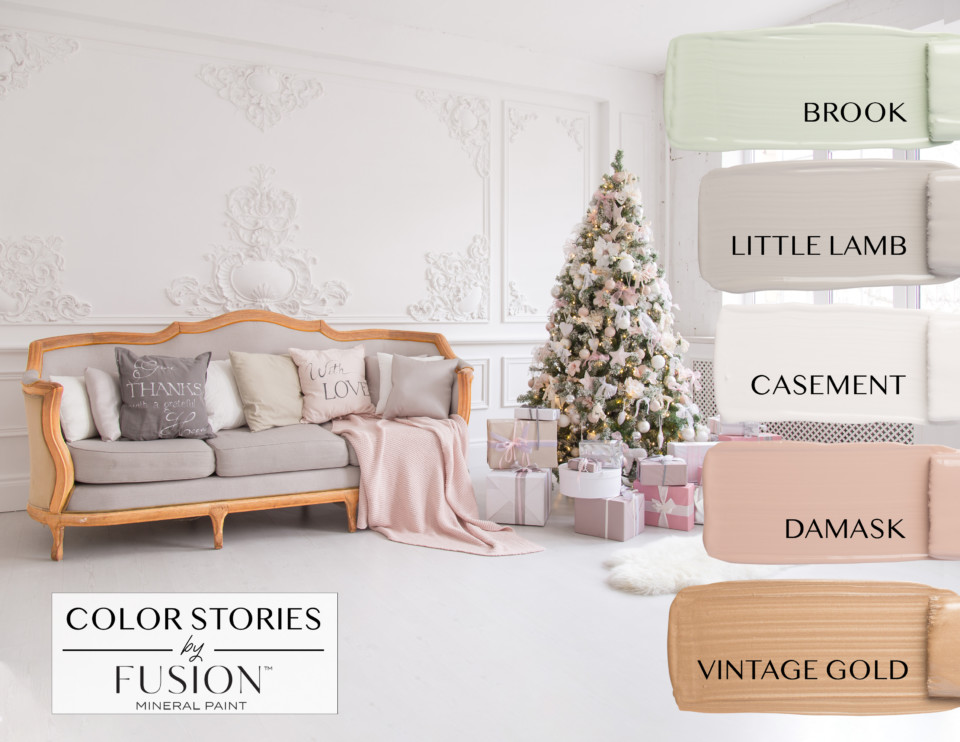 Let's warm up to these gorgeous colors!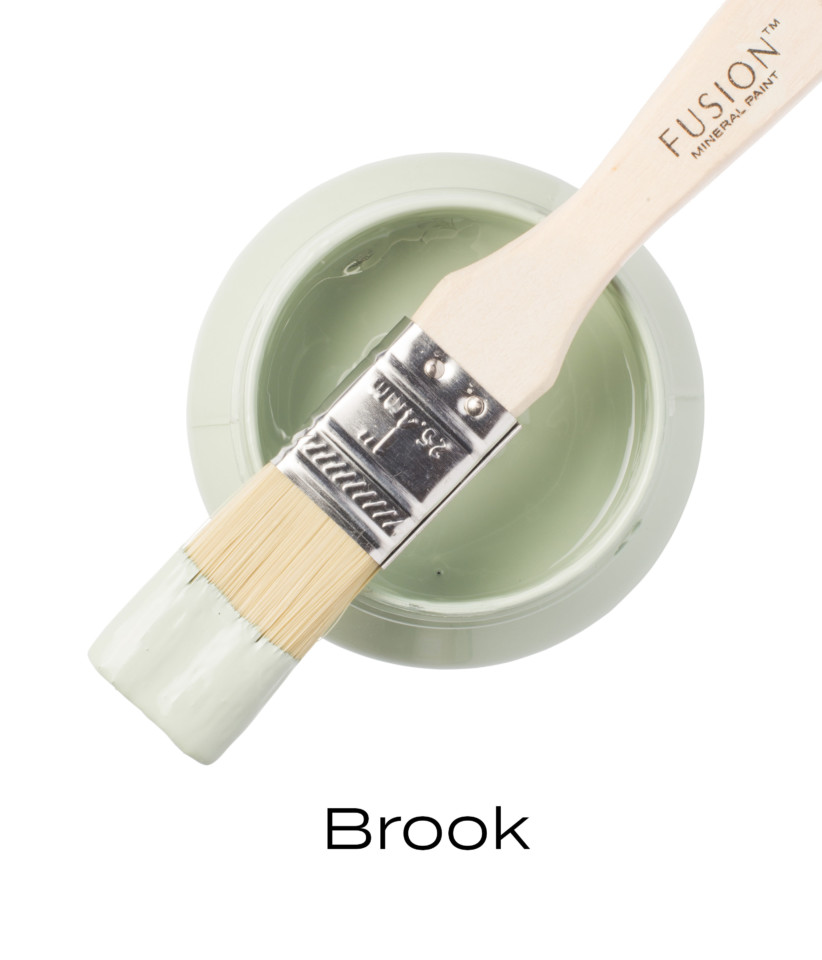 Brook
Brook is one of the many gorgeous colors from our Penney & Co. Collection. Brook is a refreshing watery-blue that reminds us of warmer times. In this palette, it modernizes the traditional evergreen color.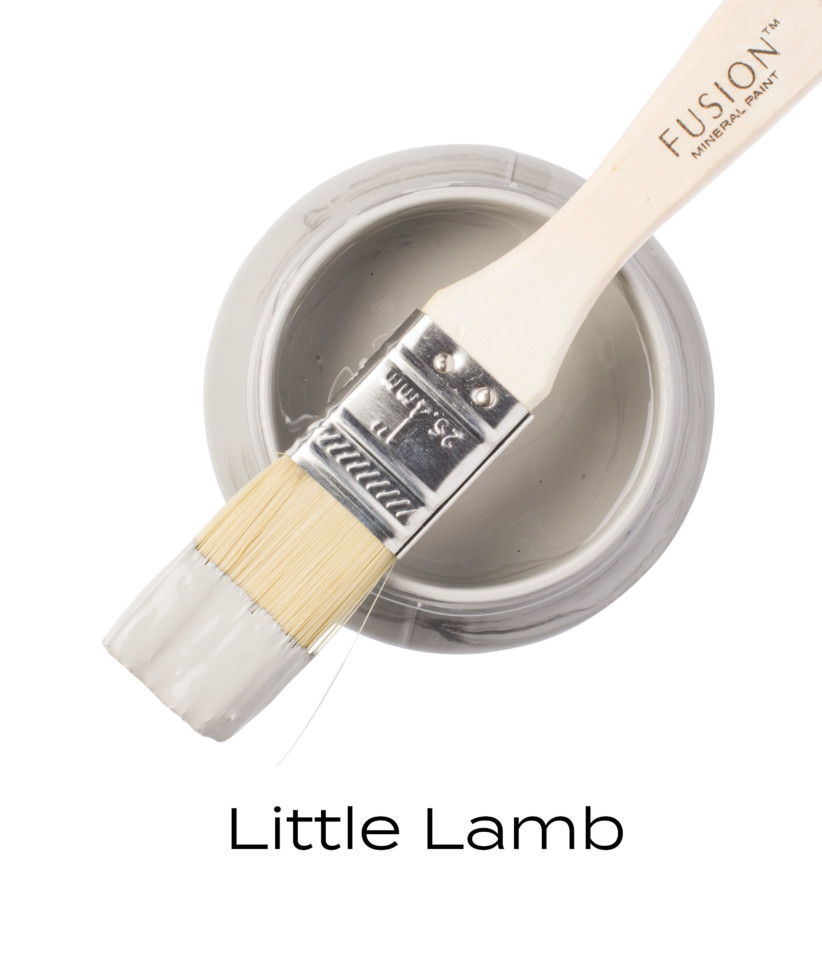 Little Lamb
Little Lamb is one of our absolute favorites, here at Fusion. And it's a fan fave too! You may have seen it in a few of our past color stories (February, September, November) – it's just the perfect neutral grey! It really goes with every single other color in the Fusion lineup.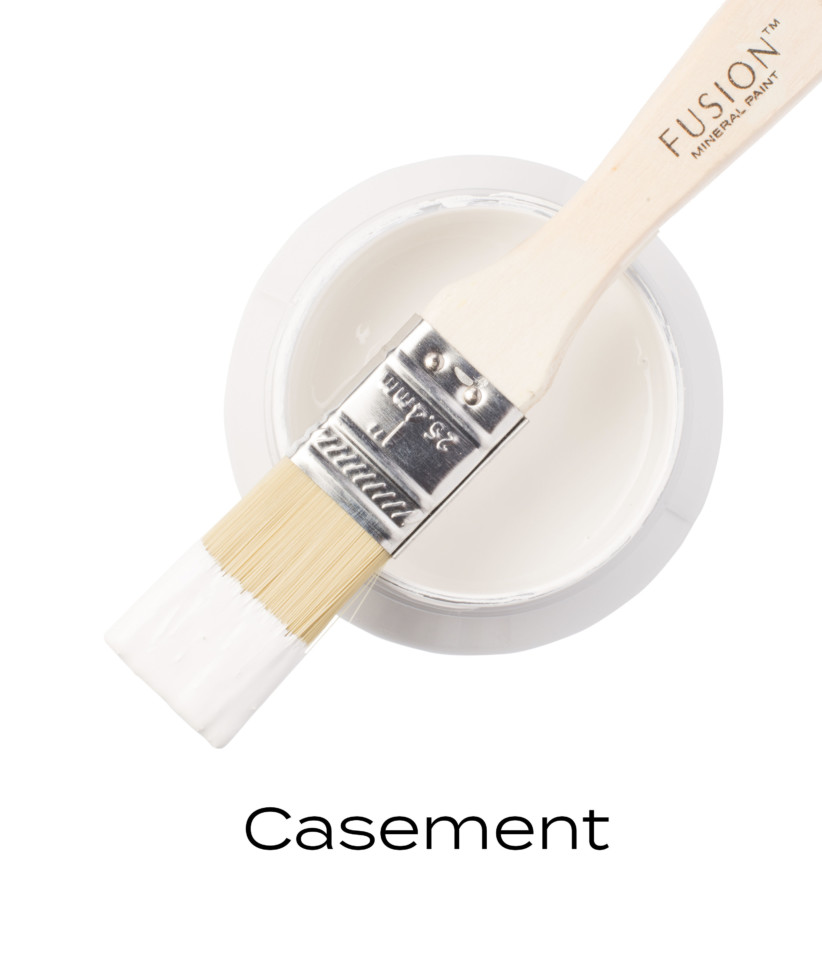 Casement
Casement is our classic white, inspired by window casings (they're called casements!) In December's Color Story from Fusion Mineral Paint, Casement takes the stage as a bold accent – because, yes, white can be bold! With the other colors mostly being soft, pastel tones, adding a kick of Casement makes the palette come alive.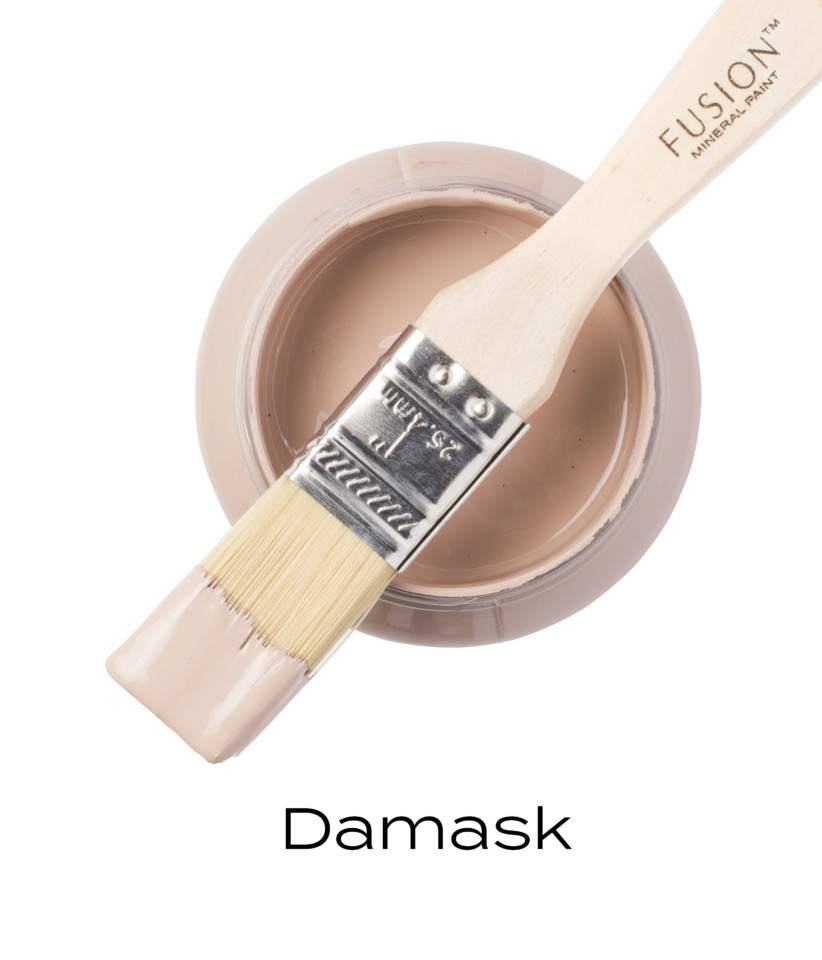 Damask
This color has been so popular these last few years that we had to bring it out of retirement! We're so happy to have it as part of our lineup, because this dusty pink is the perfect vintage-inspired addition to our modern palette. We've used Damask instead of red – because pink is SO in right now! This muted tone is a great way to make your holiday a little more girly, romantic, or just plain pink!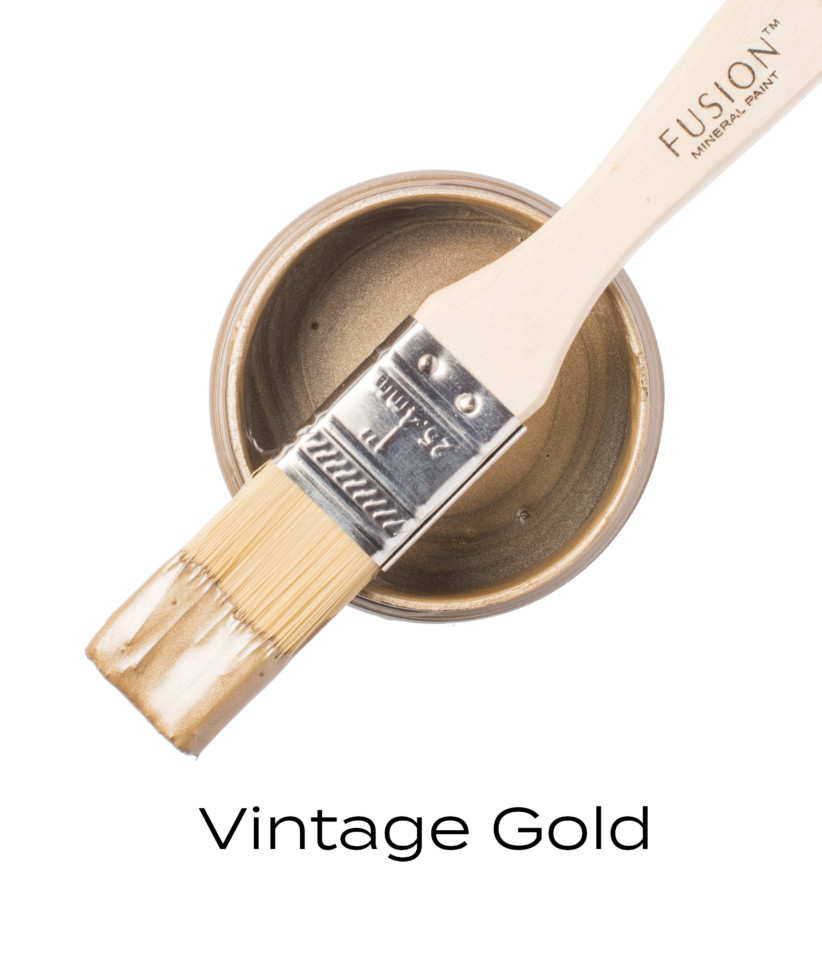 Vintage Gold
Last, but certainly not least. Our new Vintage Gold adds the perfect pop of glitz into December's Color Story. Every palette can use a little sparkle, and Vintage Gold has plenty to go around! The warm base does a great job of complementing the other colors, rather than overshadowing them. We recommend using Vintage Gold as accents – or, heck! Deck all your halls in Vintage Gold, it's classically beautiful!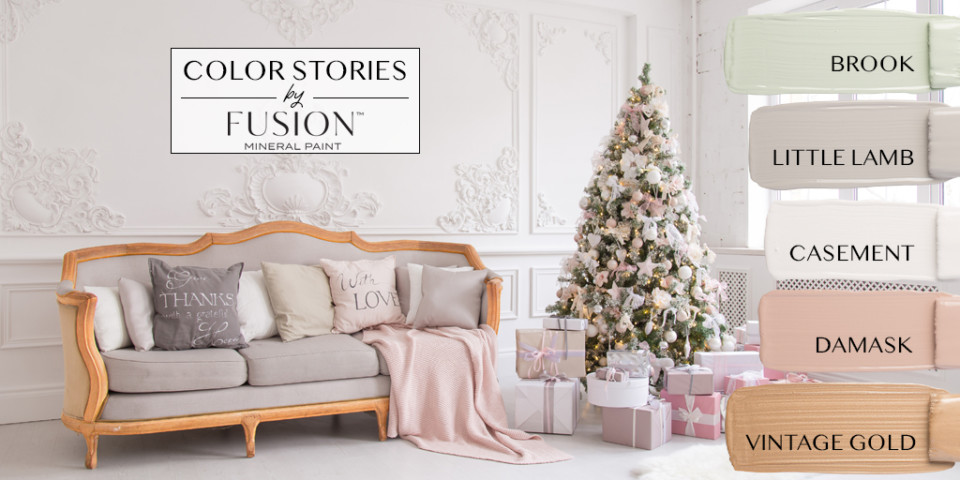 This holiday season, let it snow forever, because you've got inspiration from December's Color Story from Fusion Mineral Paint that will keep the festivities, well, festive all month long!
Pin it for later: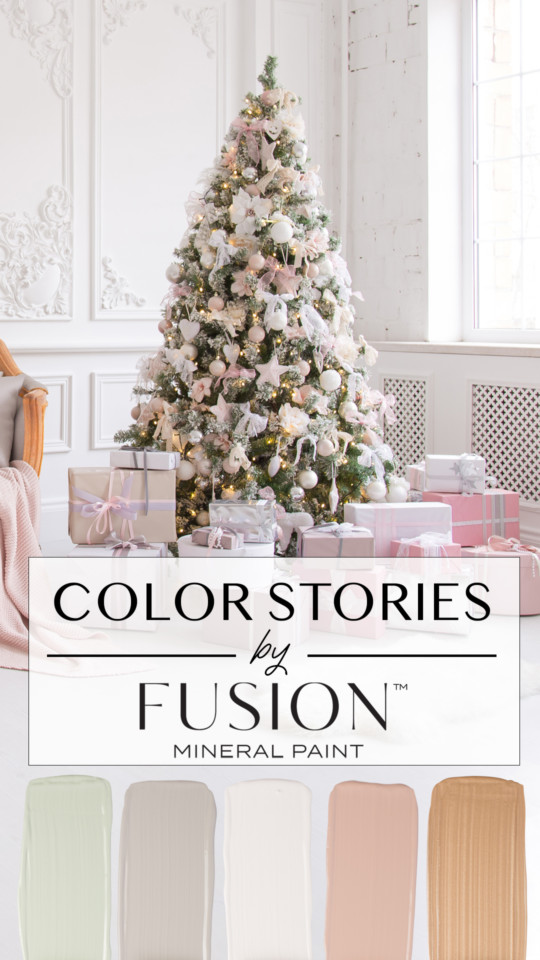 Have you used the colors in December's Color Story from Fusion Mineral Paint? If yes, share with us on social media using #PaintItBeautiful ! And if not, head over to your local retailer to get your hands on them! (And if the paint literally gets on your hands, simply wash with soap and water ;] )
Connect with Fusion Mineral Paint