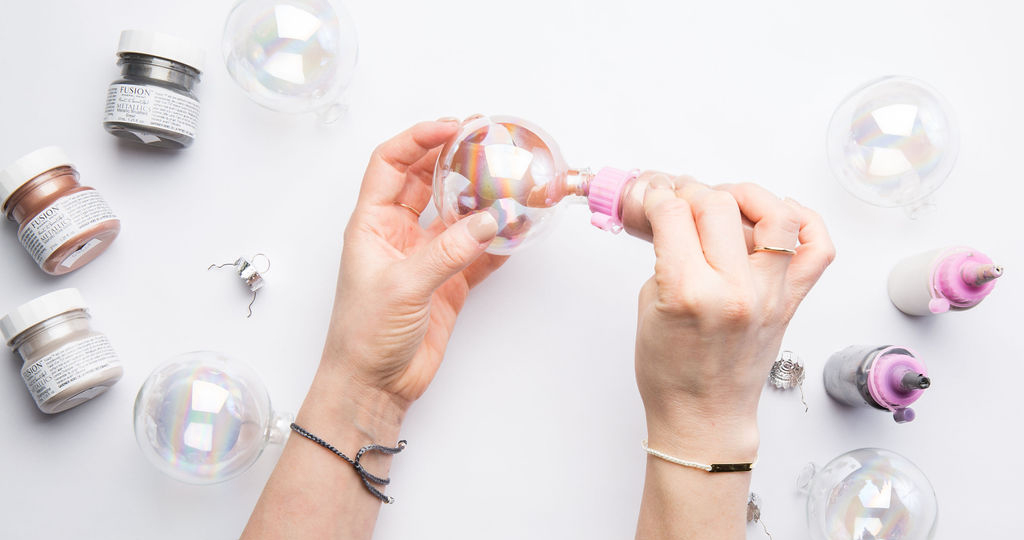 Share:
You can paint ball ornaments as many ways as there are different types, but it can be tricky.  You can paint the exterior (like we did in this metallic holiday tablescape) or we can show you how to paint ball ornaments the easy way using a pouring technique.  It's so easy, you can even do it with your kids and keep the mess minimal!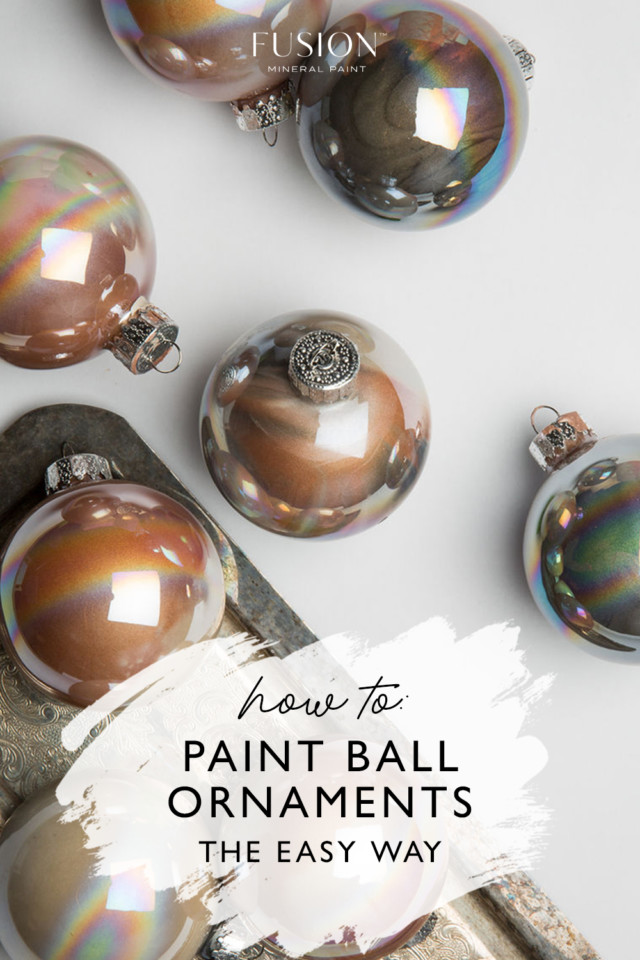 You can buy clear ball ornaments at any craft store, and sometimes you can find them in the thrift store.  We recommend using Fusion Mineral Paint's line of bold holiday colors, inspired by our color stories, to create a cohesive scheme for your tree or decor.
What do you need to paint ornaments the easy way?
SUPPLIES
Clear Ball Ornaments (with removable tops)

Fusion Mineral Paint (we used our

metallics collection

)

Squeeze Bottles

Tray (for drying)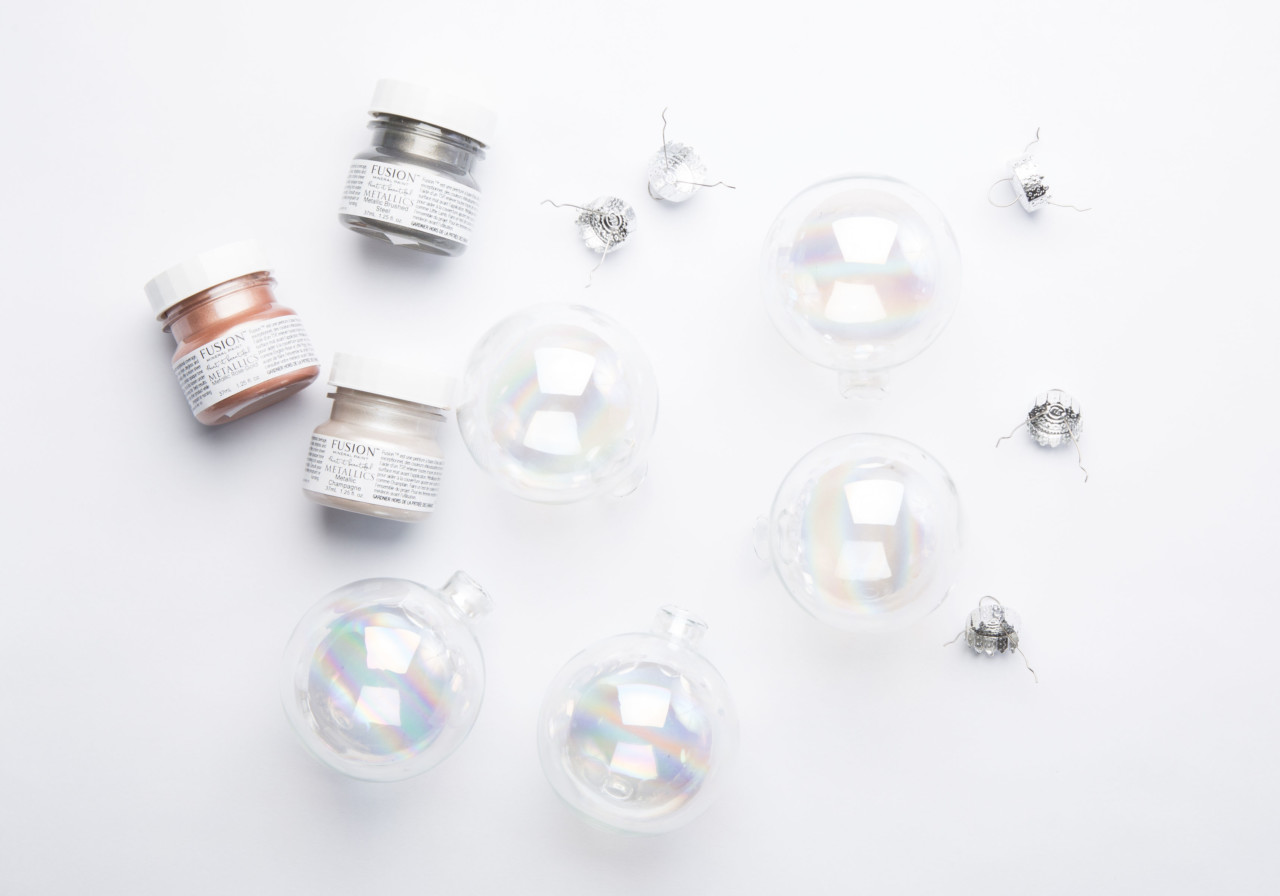 HOW TO PAINT BALL ORNAMENTS
Start by filling a series of squeeze bottles with your paint colors (we recommend squeeze bottles to reduce potential mess of paint spilling).   Next, remove the tops of your ornaments so that you can pour the paint directly inside.
Using the squeeze bottles, add a few drops at a time, and start rotating the ball so that the paint spreads.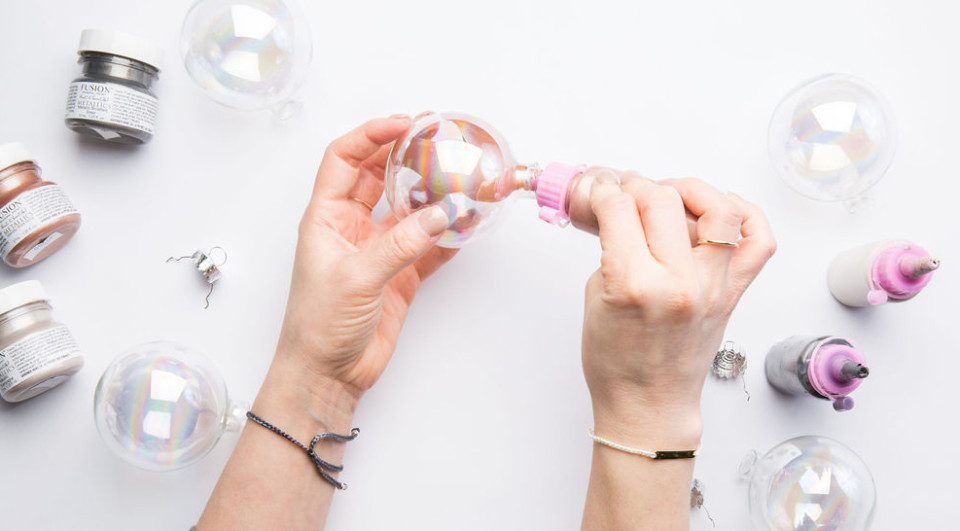 Apply the next color, repeating the process of pouring and rotating the ornament.  The colors will start to blend in the wet areas, or they'll layer each other nicely and create depth.  You can keep adding as many colors as you like and see what effects occur.  Here we've mixed Rose Gold with Champagne.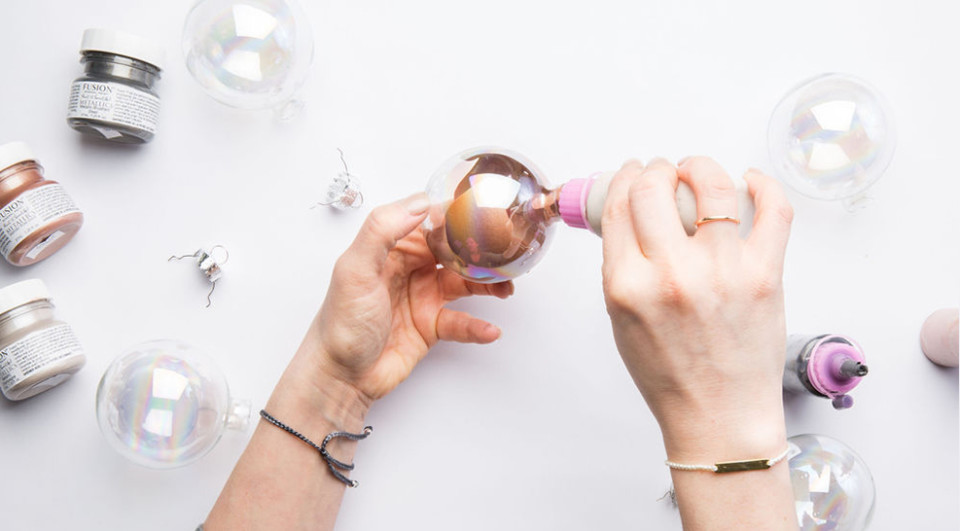 Set it down to dry on a tray – top facing down.  Rotate occasionally to ensure even coverage.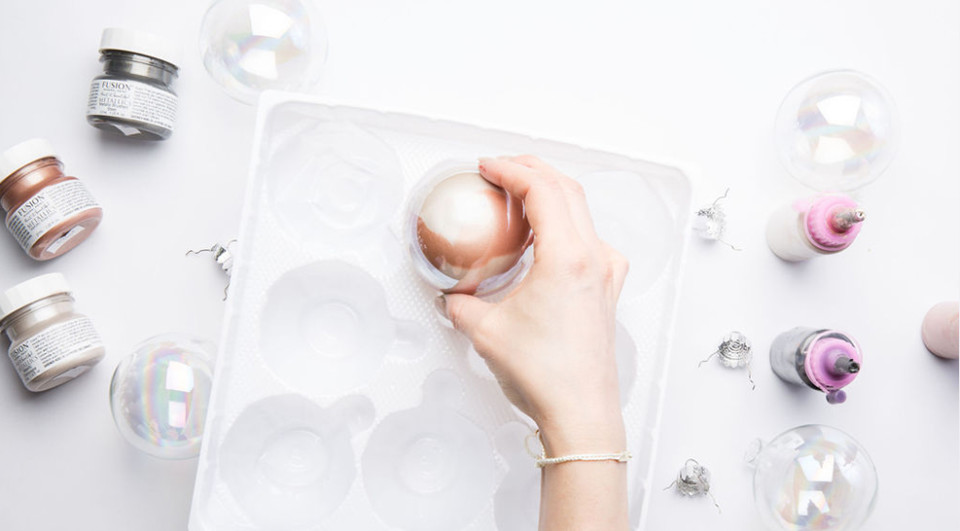 One Color: If you're only doing one color, continue pouring and rotating until the inside is fully coated.  In this example, we've used Brushed Steel.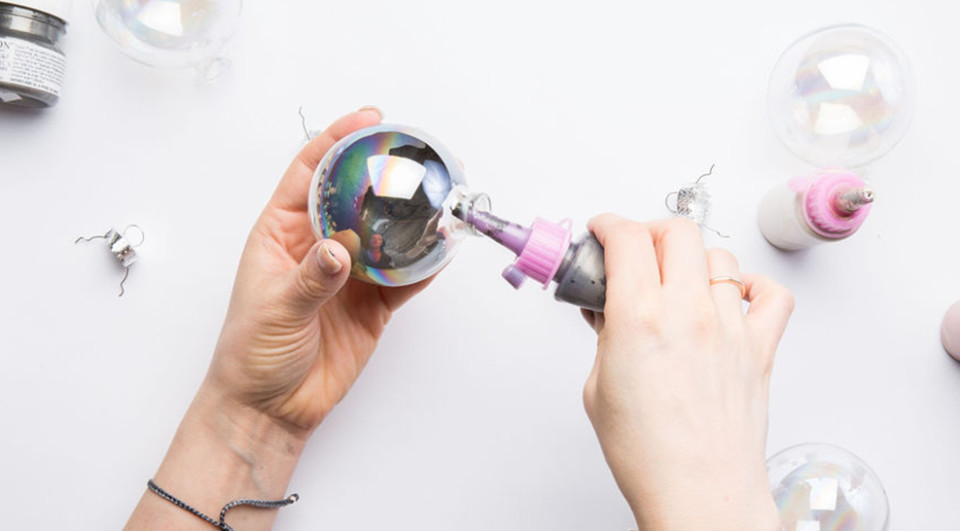 Once your ornaments are dry, replace the tops and hang or display.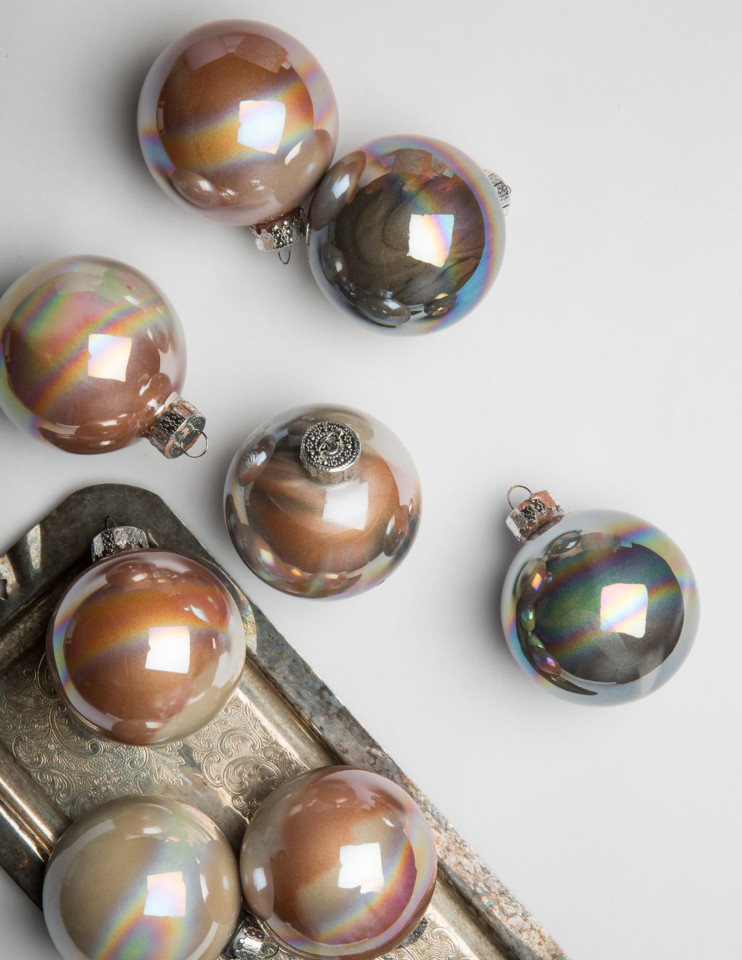 There many different patterns or styles you can achieve.  Have fun and play around!  We'd love to see what you create.  Make sure you check out our Paint It Beautiful facebook group to for other great holiday ideas on display from our community.