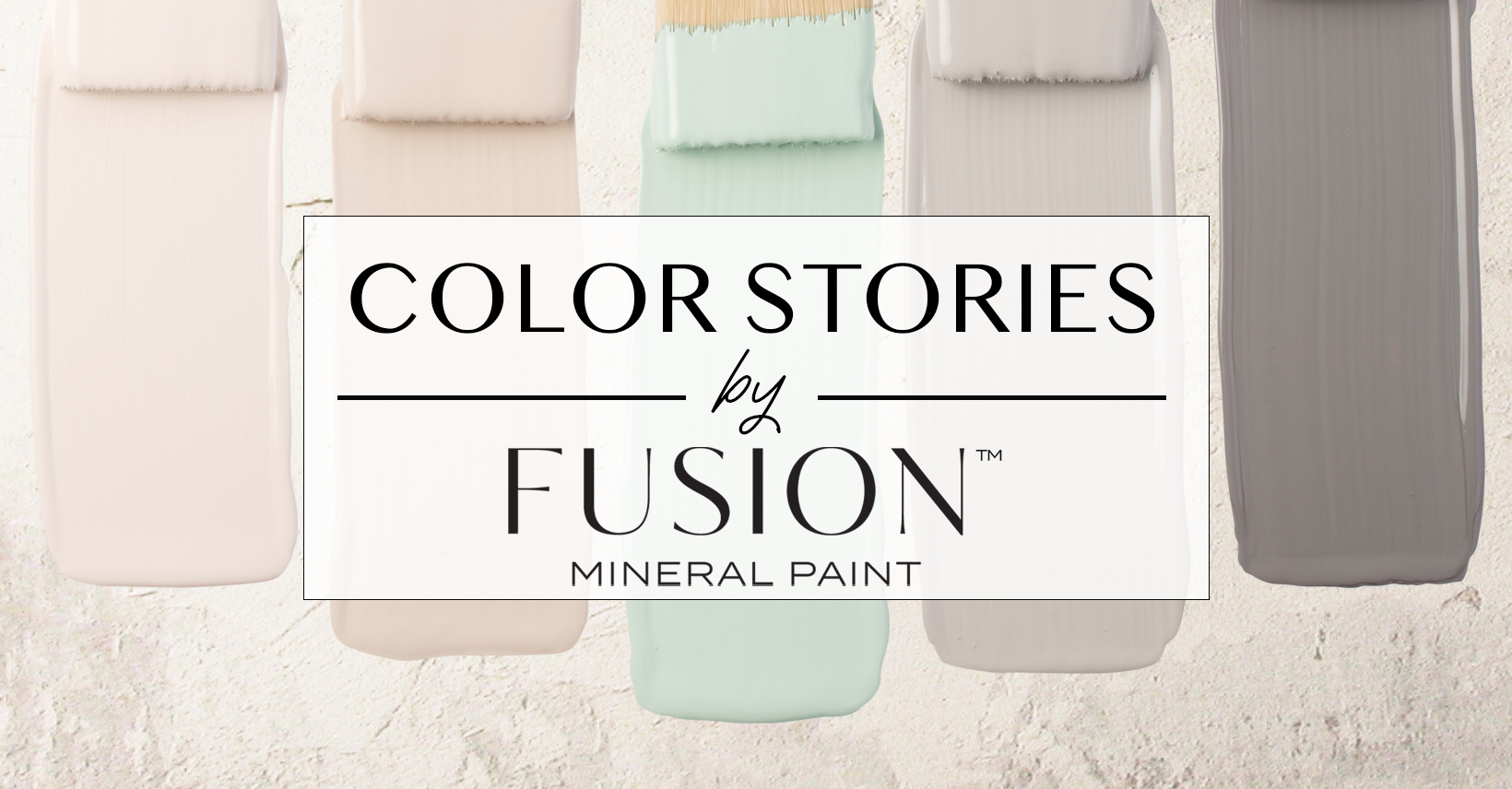 Share: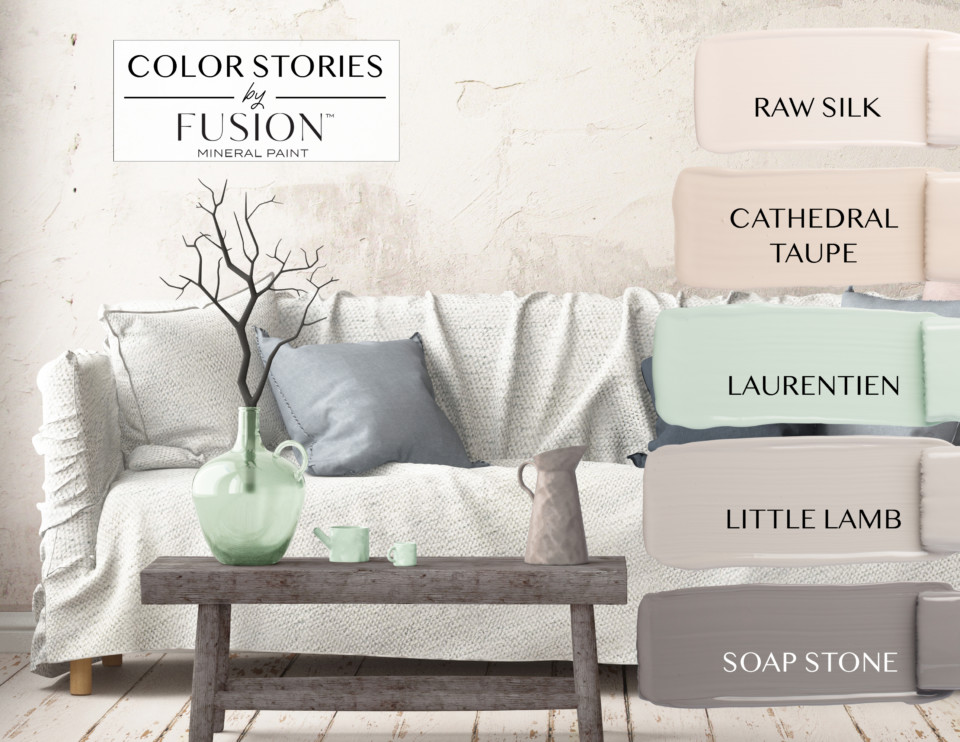 Now that it is starting to really get cold here in Toronto (and probably colder in the rest of Canada), it is time to hunker down and cuddle up and prepare for full-on winter! That means that November's Color Story from Fusion Mineral Paint is all about the coziness – but with a wintry twist. Because winter colors can still be cozy, so why not embrace them?
November's Color Story from Fusion Mineral Paint
Sometimes it is hard to see the warmth when you look out your window at bare trees, frosty cars, and a solid covering of snow. But, this month we want to show you that you can still bring warmth into your decor with November's Color Story! Whites don't always have to be cold – just take a look at Fusion favorite Raw Silk. Pair that with some warmer greys, like Little Lamb and Soap Stone, and a taupe (like Cathedral Taupe) to ground it, and you've already got a great neutral palette. Now, to really make this sing, add in your favorite soft pastel! We've chosen Laurentien, as it has a bit of brightness that can help wash away the winter blues.
Speaking of the winter blues, it's important to note that November is also Movember – a month dedicated to men's mental and physical health. Remember to take some time this month to check up on your loved ones and take care of your own mental health. We hope that November's Color Story from Fusion Mineral Paint can help you to create a relaxing and comfortable environment that helps calm your mind and helps you focus on mental clarity.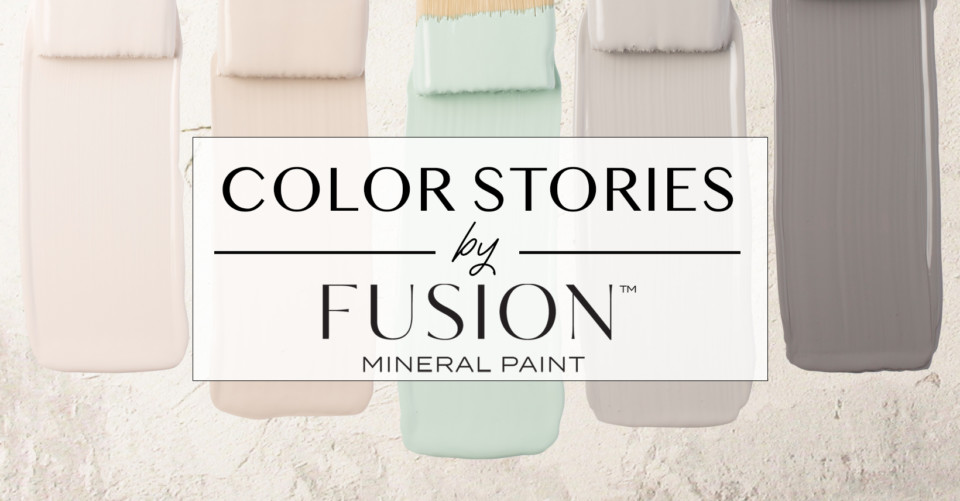 Let's get to know these colors a bit more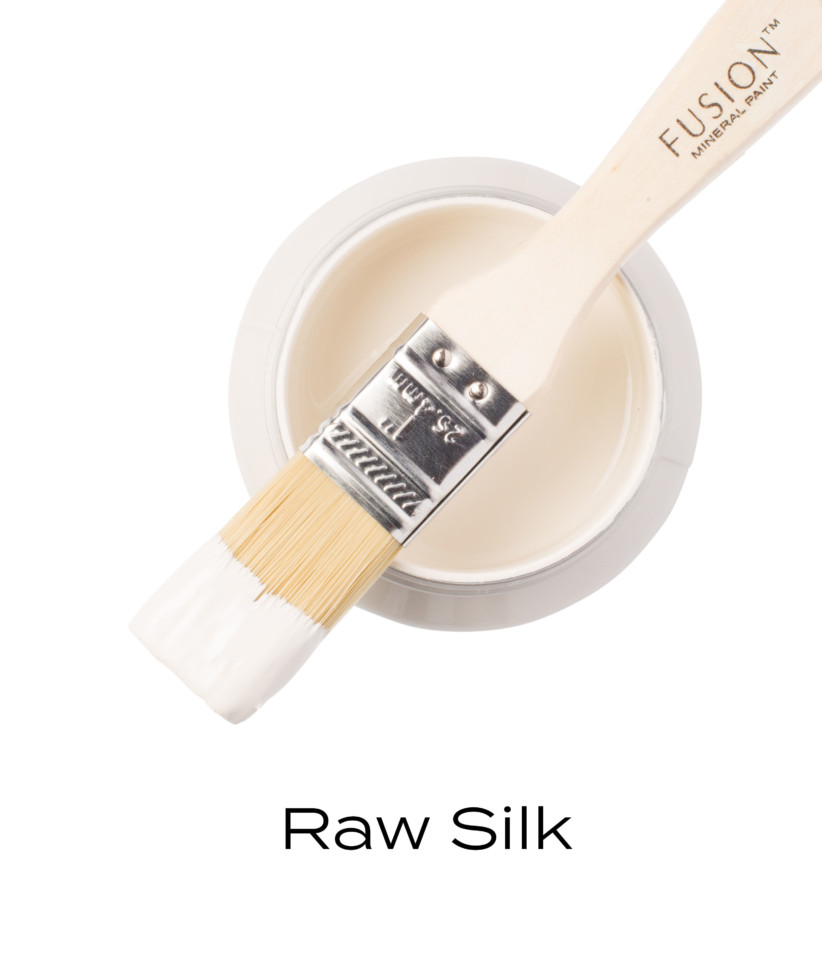 Raw Silk
Raw Silk is Fusion's best selling color. And you can see why when you use it. It's the perfect off-white, with just a little bit of creamy warmth. It goes in any situation, whether cool or warm, and with any color – even pure white! We love to pair Raw Silk with Chocolate for a burst of warmth, or with Champness for a bit of cool.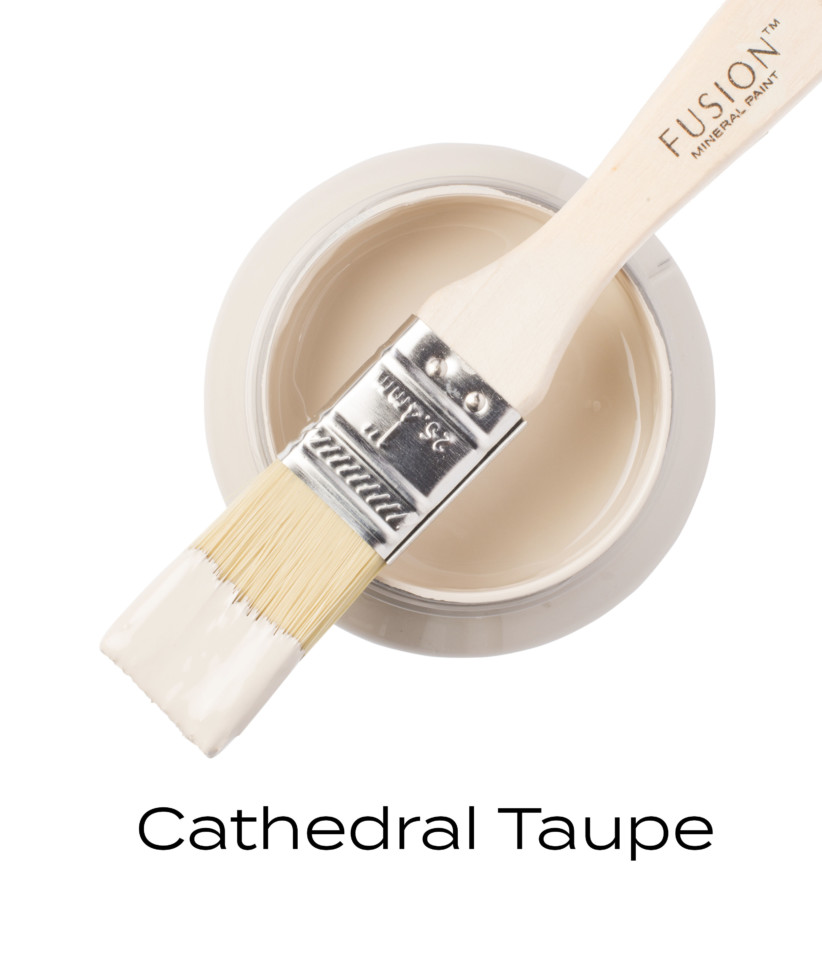 Cathedral Taupe
Cathedral Taupe offers a tone that is grey with a bit of brown, and sometimes even shows a bit of pink. We love Cathedral Taupe as an authentic antique taupe, lending its warmth to brown palettes and grey palettes alike. To really make it shine, try pairing with Raw Silk and Damask.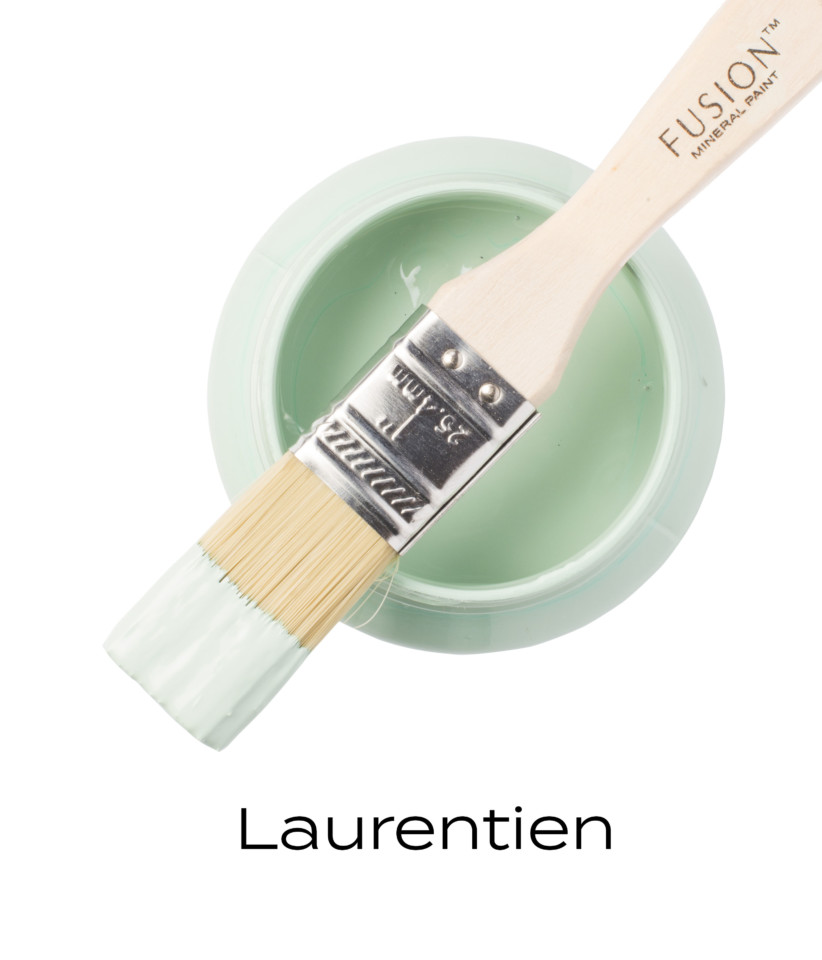 Laurentien
Laurentien is one of those greens with a slight blue, but not quite aqua. In some lights it is pastel, and others it can be quite bright. To really emphasize the brightness, try pairing with Picket Fence. And if you want more of the pastel hue, calm your palette with Raw Silk or other neutrals from November's Color Story.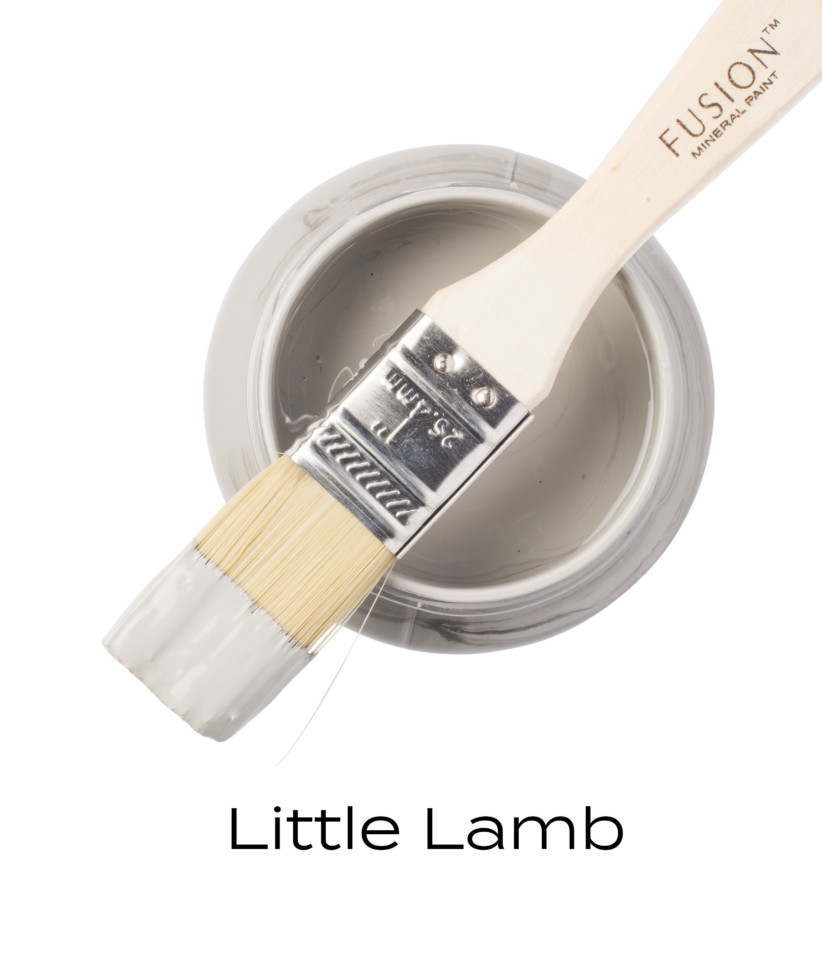 Little Lamb
Little Lamb is a medium grey from our Tones for Tots line – but it's not just for kids! This grey is truthfully a very mature tone, and Fusion fans love to use it on their cabinets. It makes a fantastic neutral base for any palette and can go with pretty much any color in the Fusion line. For something fun and new, try pairing Little Lamb with our new Divine Lavender from the Lisa Marie Holmes Collection!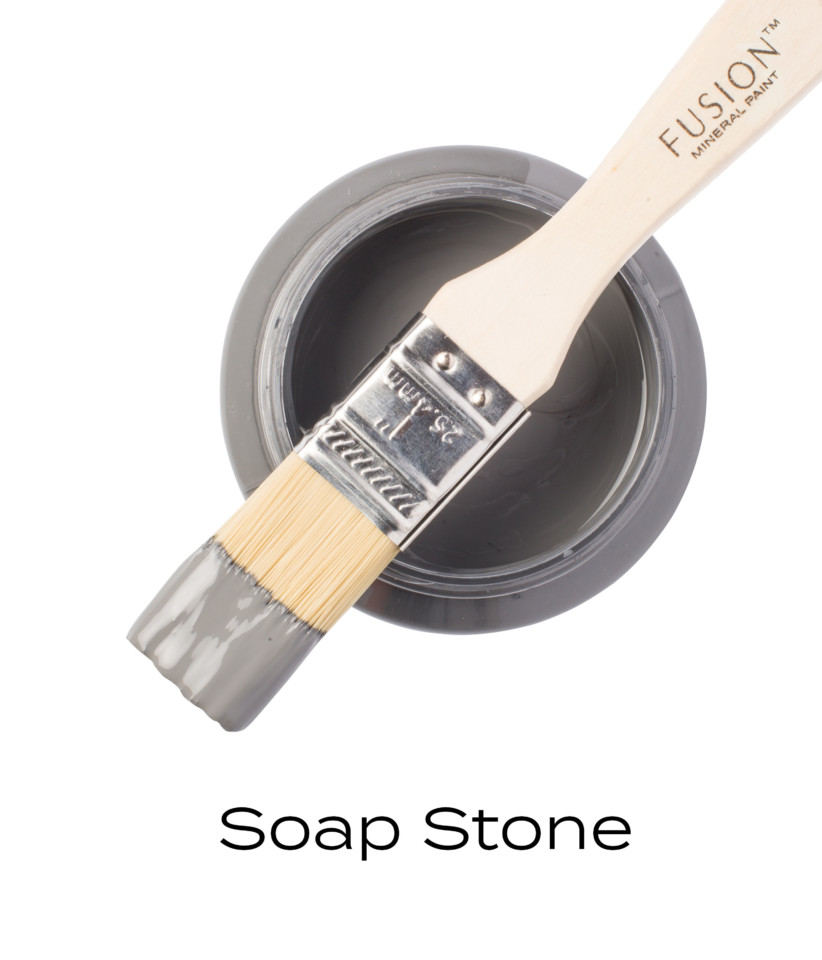 Soap Stone
Soap Stone is a medium-dark grey from our Penney & Co. Collection. It sometimes takes on a hint of blue, especially when you pair it with something like Liberty Blue. But to keep it warm, use some of our more pastel colors and warm whites (say, for instance, November's Color Story!)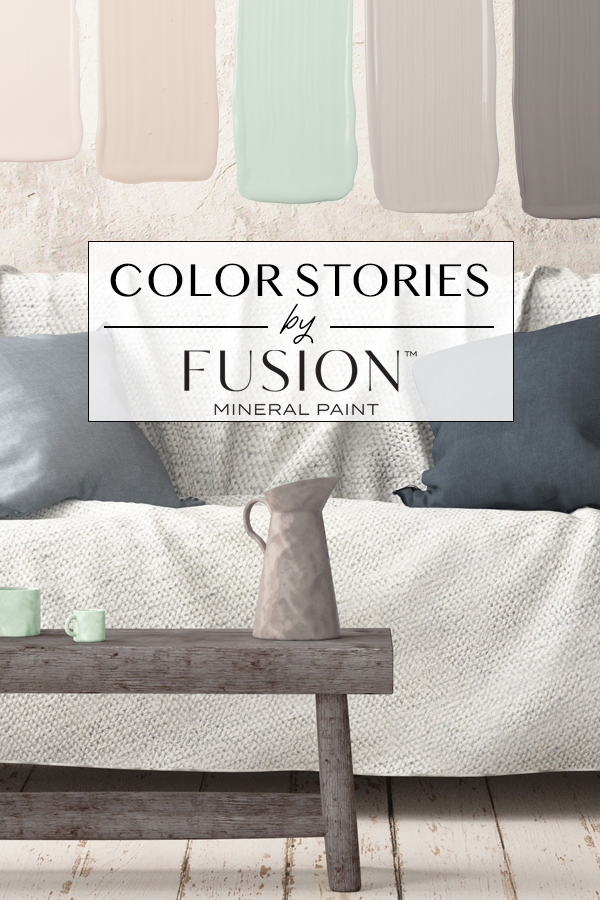 This winter, remember to stay bundled up and warm. And consider bringing some of November's Color Story from Fusion Mineral Paint into your home – to help with the coziness!
Pin it for later: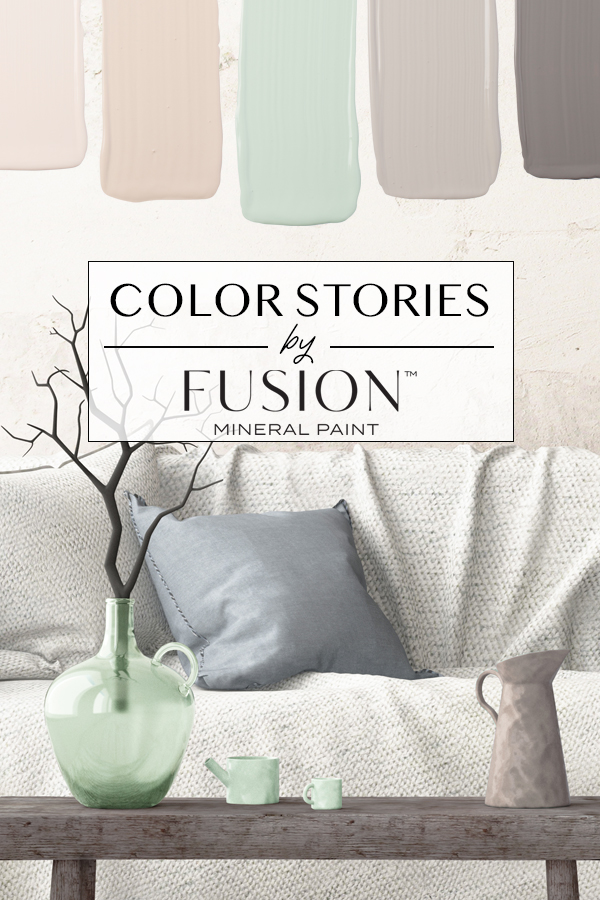 Follow us on Social Media to see beautiful examples of how to use November's Color Story from Fusion Mineral Paint – and share your inspiration and amazing projects too!
Connect with Fusion Mineral Paint