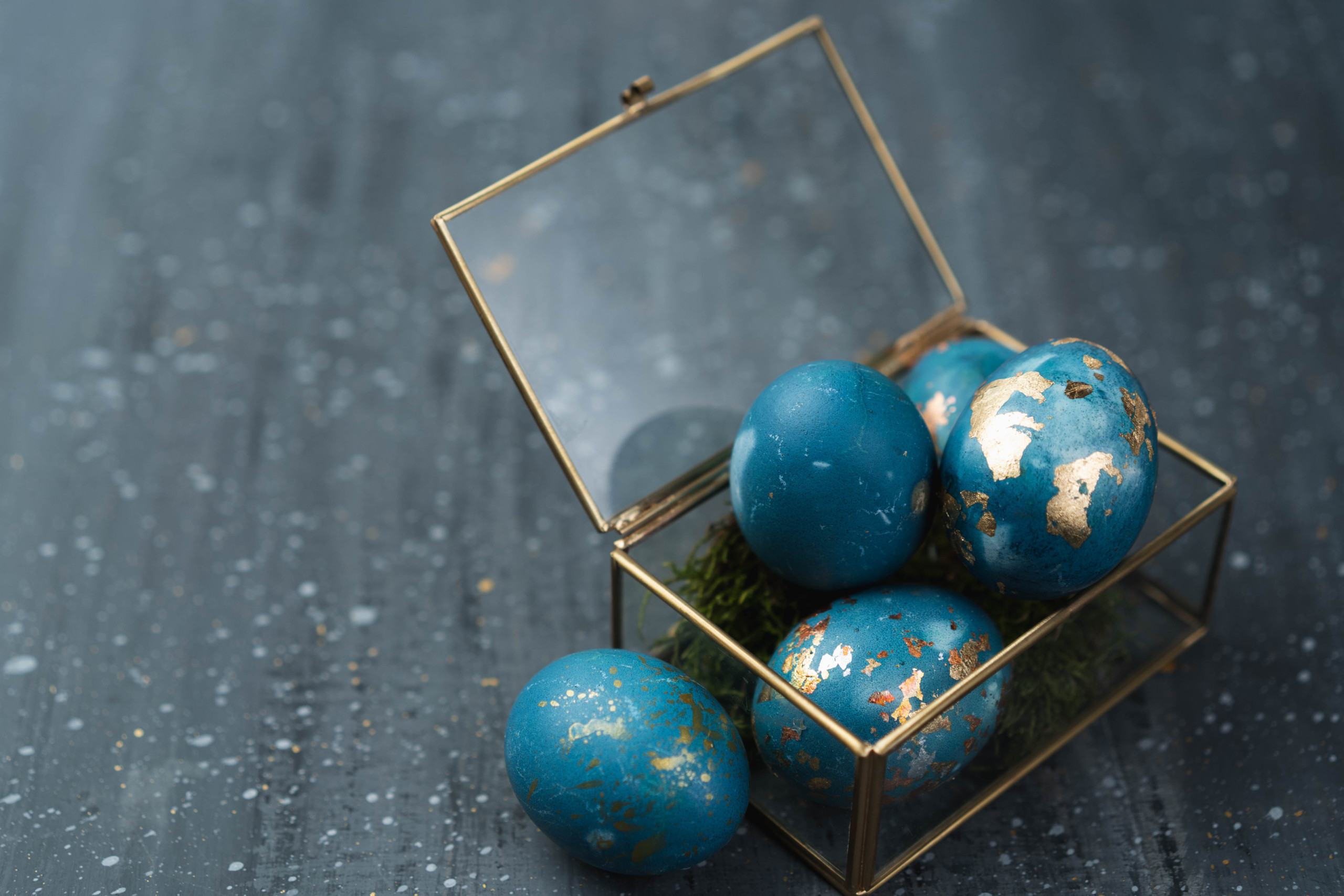 Share:
Easter is one of our favorite craft times!  You can paint, monogram, or decoupage Easter eggs where the whole family can get involved in. Yes, even the most difficult looking DIY crafts are actually very simple to create at home. We're sharing with you today a DIY from Finding Silver Pennies, she added a little fun with Gold Foil metallic!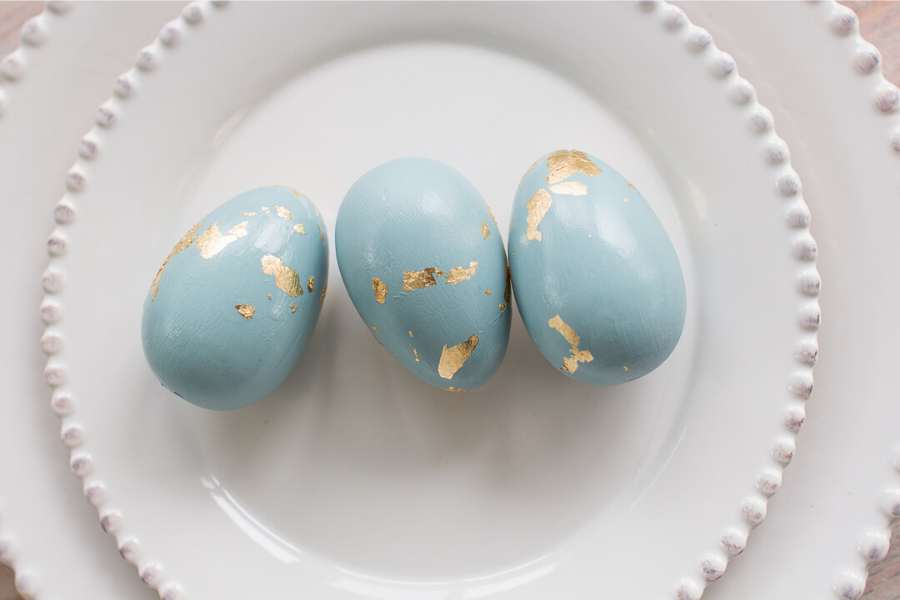 SUPPLIES:
Step 1:
A great way to achieve a color that you want is by mixing Fusion Colors together like Picket Fence and Heirloom to get that gorgeous Robin's Egg color. We also have our newest French Eggshell everyone is talking about. All available in tester pot sizes too!  (Feel free to also dye your eggs the traditional way and follow the steps below using the metallic gold leaf.)
Step 2:
Paint your eggs and allow them to dry for 30 minutes before applying your next coat. You may need two coats to achieve the coverage you need.
Step 3:
Use Fusion Mineral Paint Decoupage and Transfer Gel by painting a thin layer where you want to place the metallic gold flake. Make sure to hold the egg so that one side is facing you, use a small brush to apply a thin layer of size in small, random strokes. You don't have to cover the entire egg and would recommend to leave some areas free to get a marbling effect. You can cover all the areas and let it dry by placing them in a paint palette.  
Tip:  Let it dry for a few seconds and place the foil with your finger when patting down with the small brush.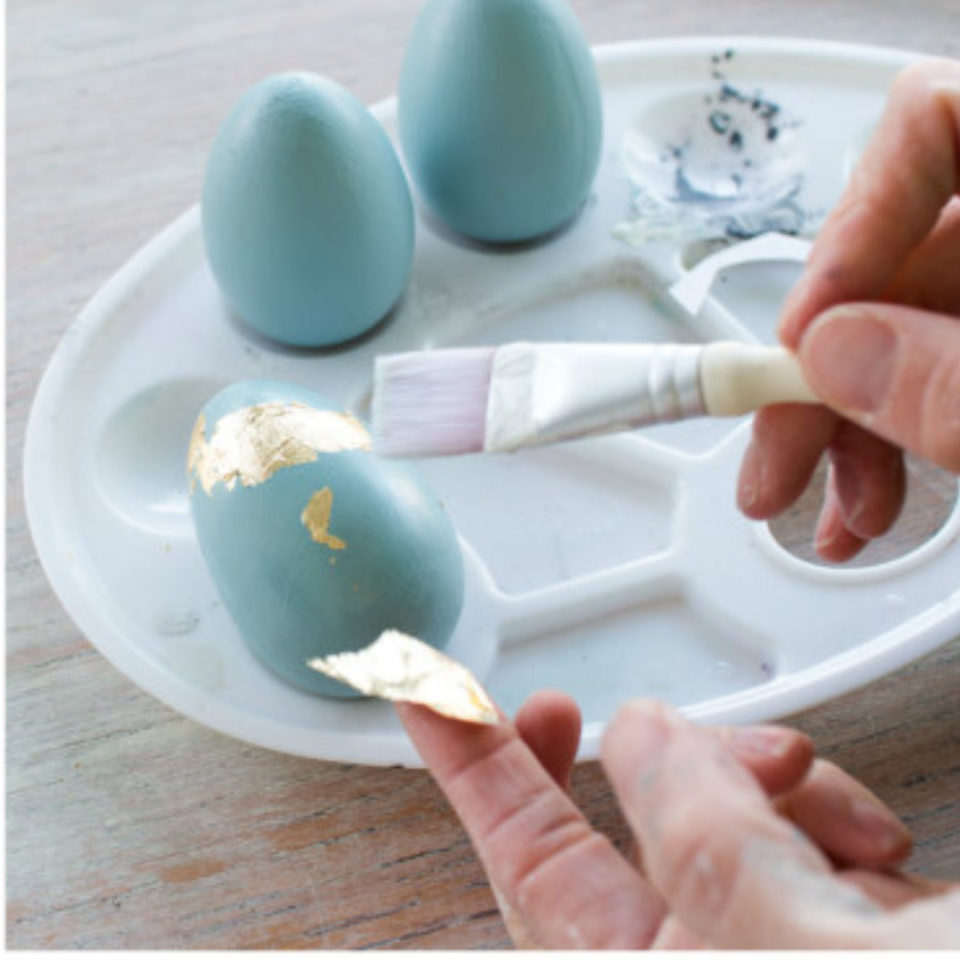 Step 4:
To seal and protect your glammed up egg use the Decoupage and Gel Transfer to finish the look. Now you're ready to add your eggs in a home decor style either in a Robin's nest, Jewellery box, or your favorite center piece. Whatever look you are going for the DIY Gold Foil Metallic Eggs are the way to go!
Bonus Tip:  Try using Fusion Mineral Paint Metallics as a foil substitute
Paint your Wooden Eggs with any one of our 50 Gorgeous Colours from our Classic and Metallic Collections. You can mix, layer, and create a lot more looks. Our recommendation is that you and the family have fun with it!
For more DIY Easter Project check out our 3 Ways to Paint Easter Eggs with Fusion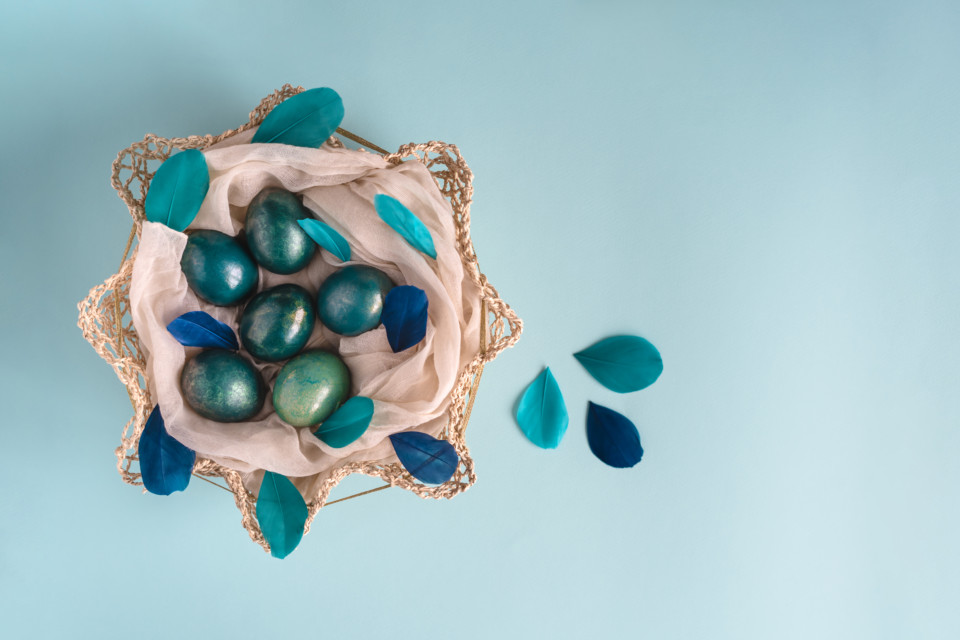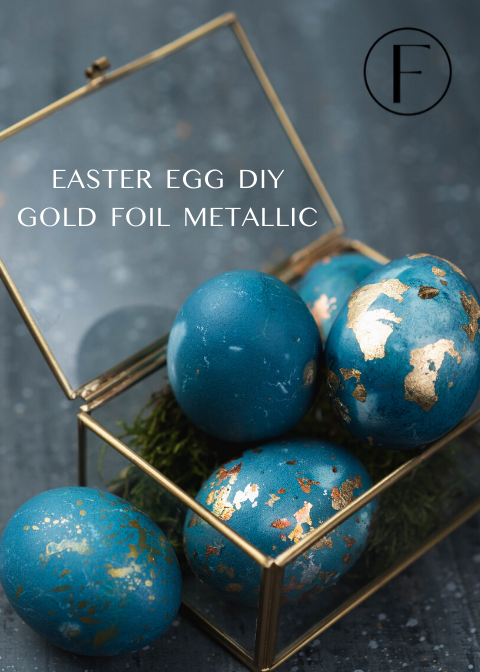 We want to see YOUR Easter projects! What have you painted for this season? Eggs? Any signs? What about baskets? Share them with us in Paint it Beautiful!