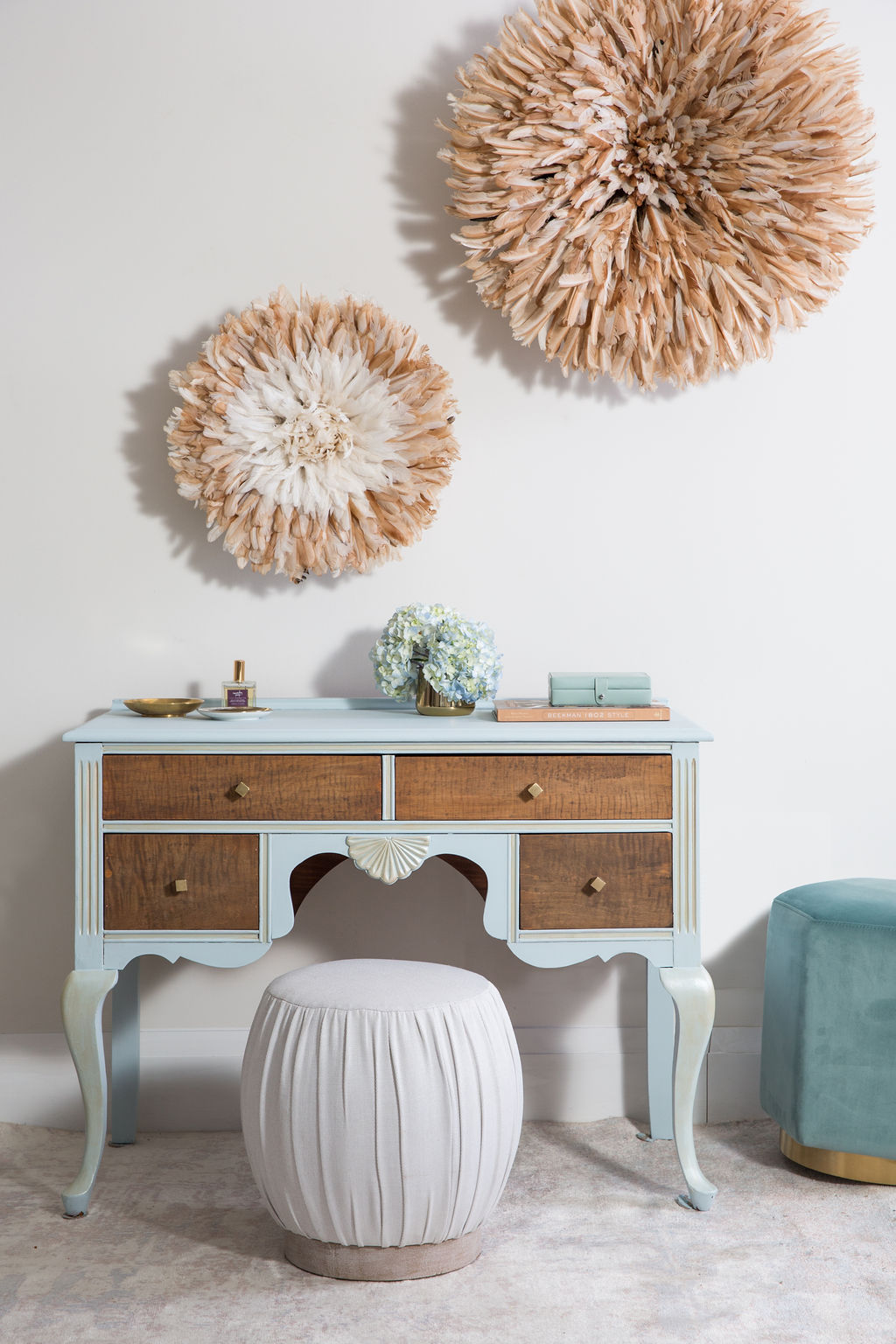 Share:
You can find these pretty feminine desks in thrift stores all over and they are well made and waiting to be repurposed into a desk or even recycled as a dresser. It really is just what every woman wants! Follow along to see how we turn this out dated piece into a two toned dressing table with metallic highlights.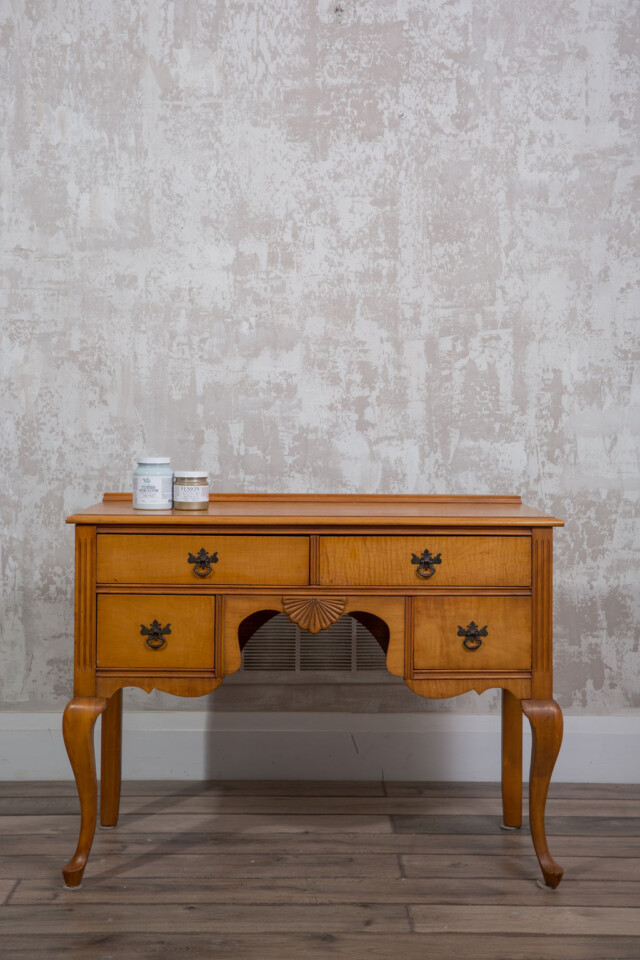 List of supplies:
Little Whale From the Tones for Tots range
Chip brush
Prep
This cute dressing table was in good sound condition. Our first step was to wash it down with TSP alternative and lightly scuff sand with our sanding pad. After wiping off the dust we removed the hardware. To find out more about prep click here.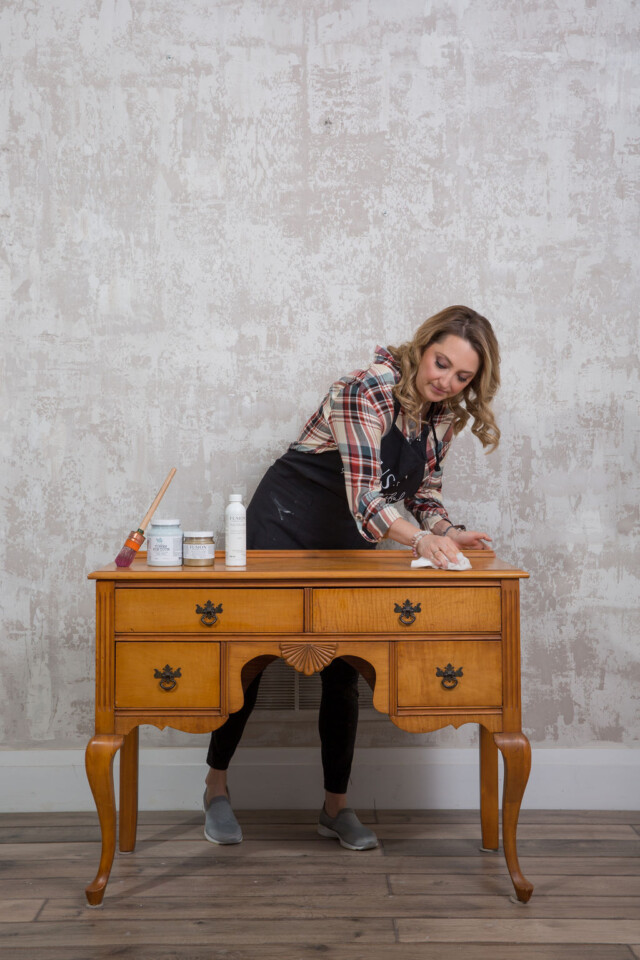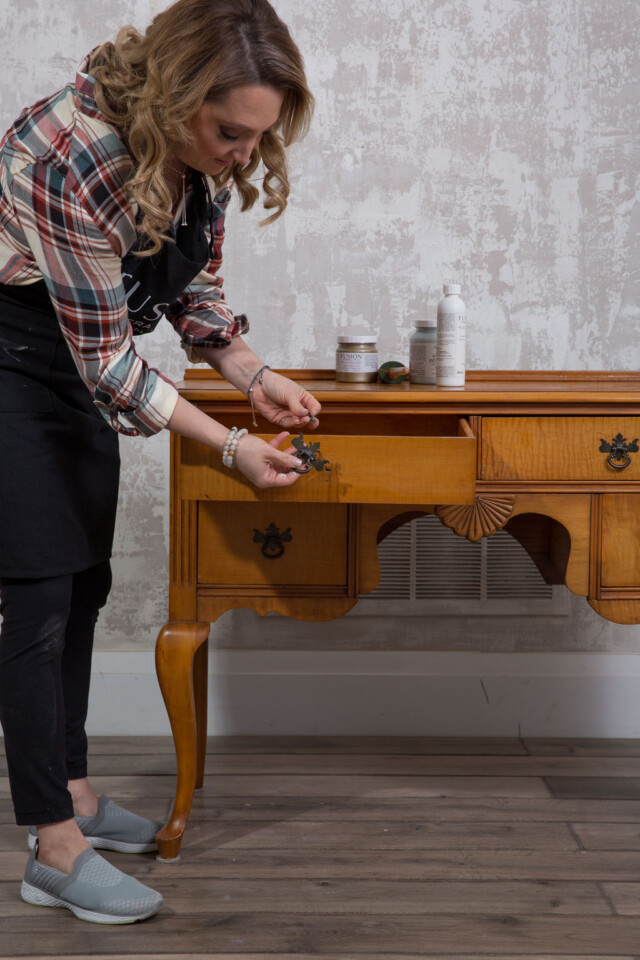 Painting.
We decided on Little Whale a soft gentle French blue, such pretty colour, and one of the Jennylyns favourites. We always recommend a really good quality synthetic brush like our Staalmeester range, to help eliminate brushstrokes. Two coats of Little Whale was applied to the top and the body of the dressing table, leaving the drawers unpainted.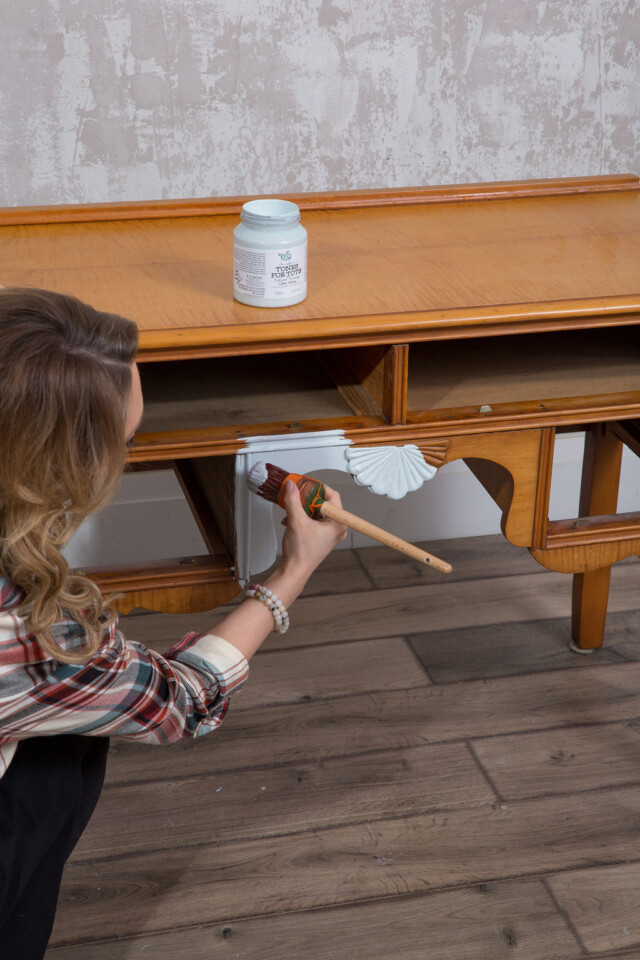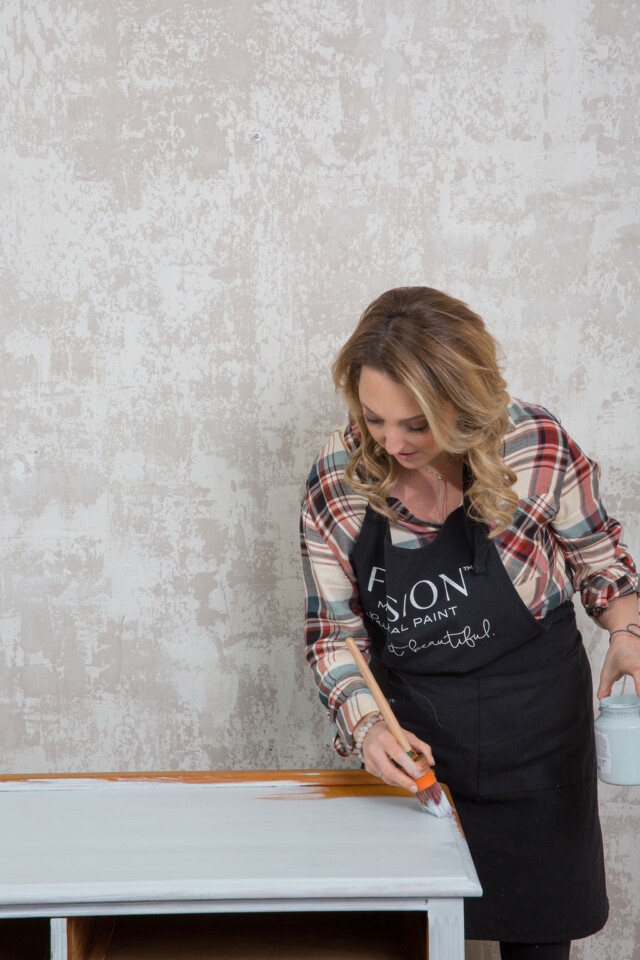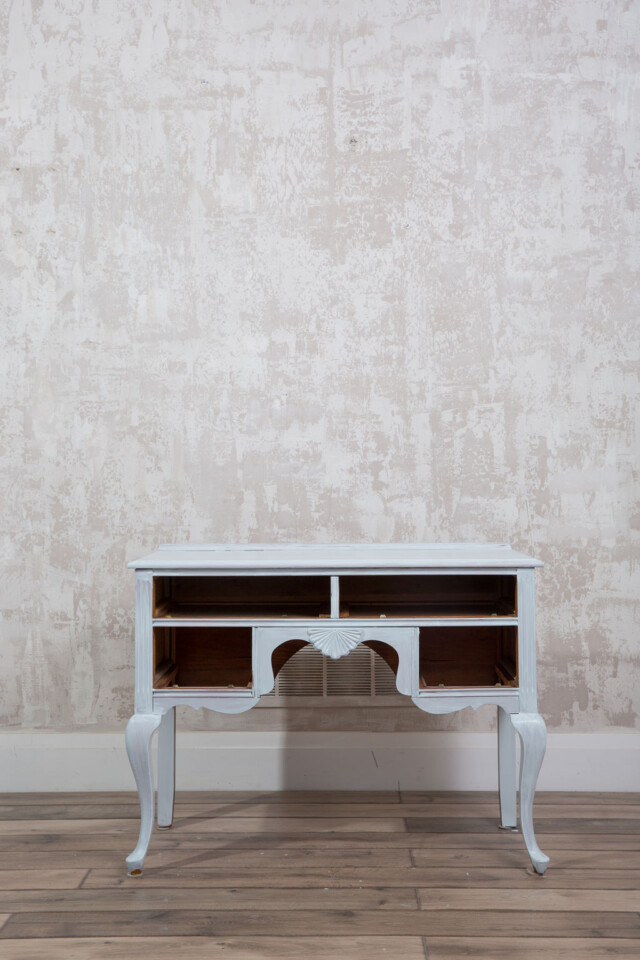 Restoring the wood grain
The drawers were removed and all the old finish was sanded off.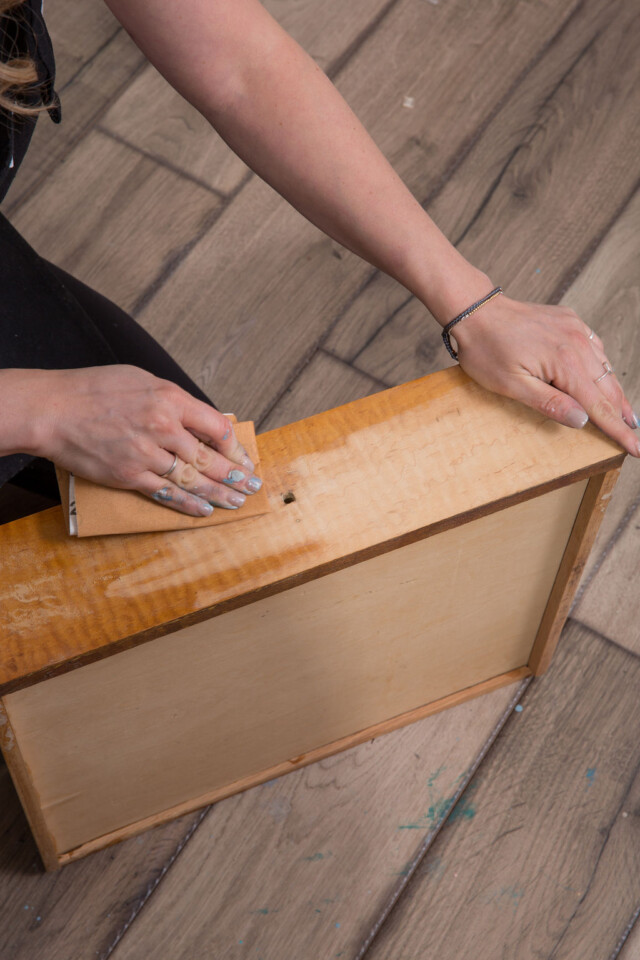 Fusions Stain and Finishing Oil in Capuccino and Natural were mixed to lighten the depth of Capuccino in a throwaway container. See more makeovers using Stain and Finishing Oil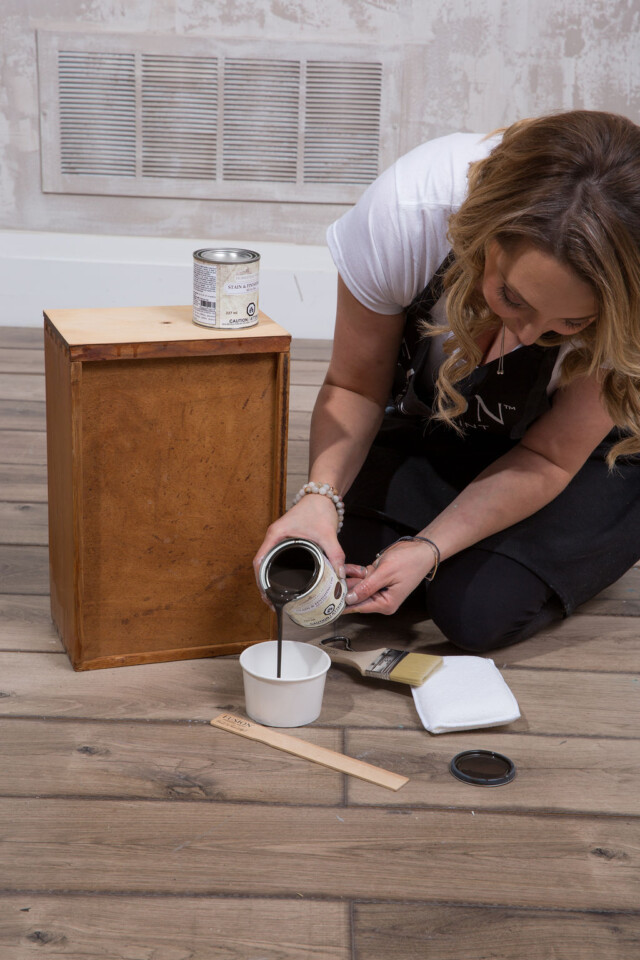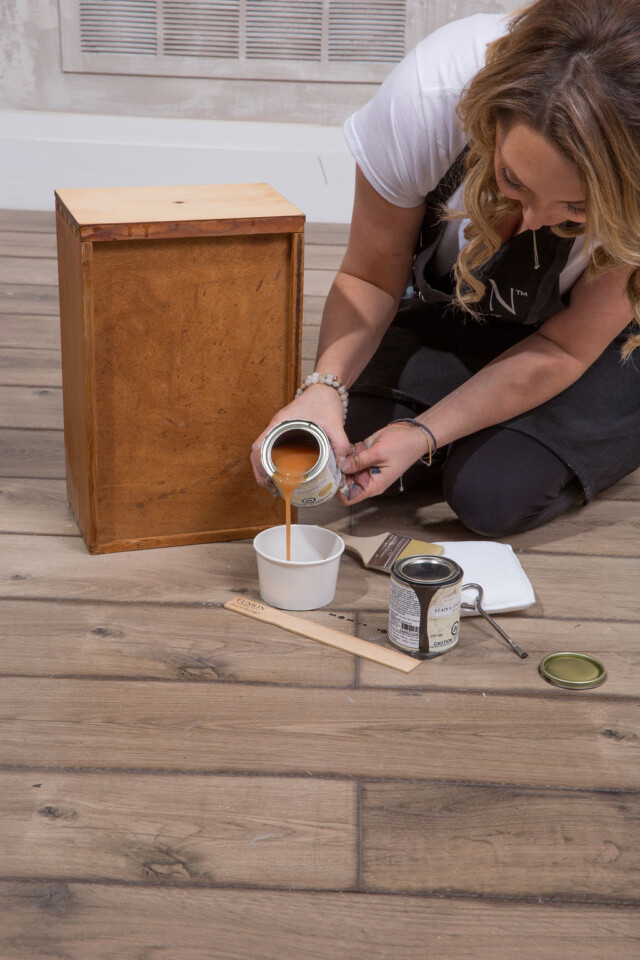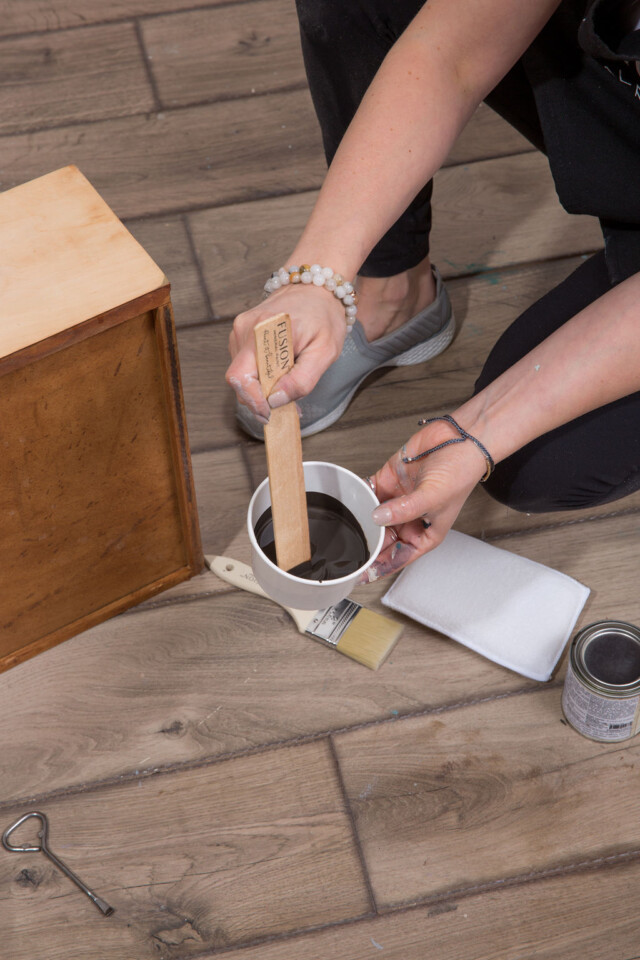 We used a chip brush to apply a generous amount of the mixed Stain and Finishing Oil to the raw wood surface.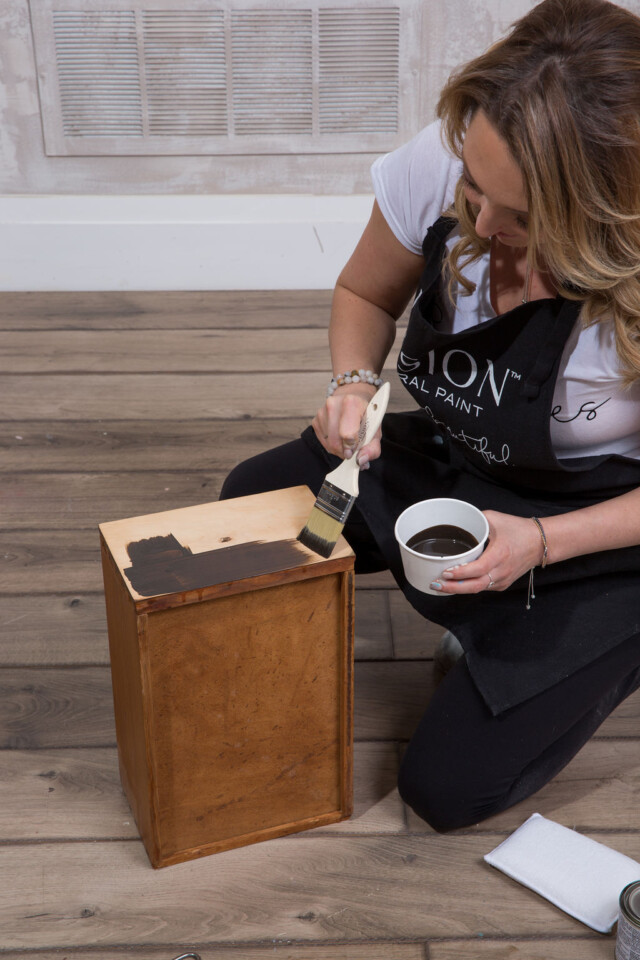 After leaving it to soak into the wood for 10/15 minutes all excess oil was removed with a link free cloth or an applicator pad.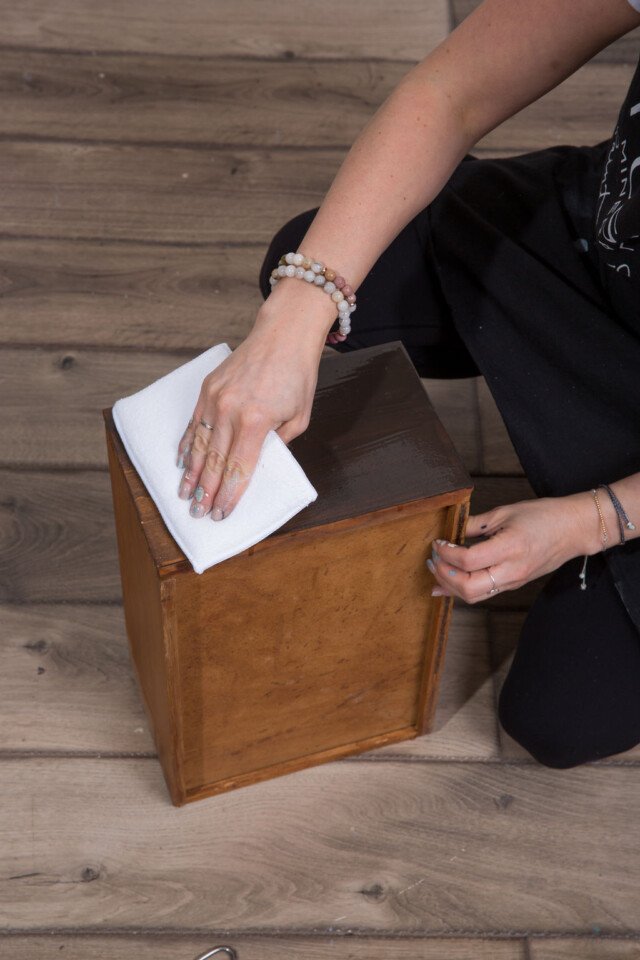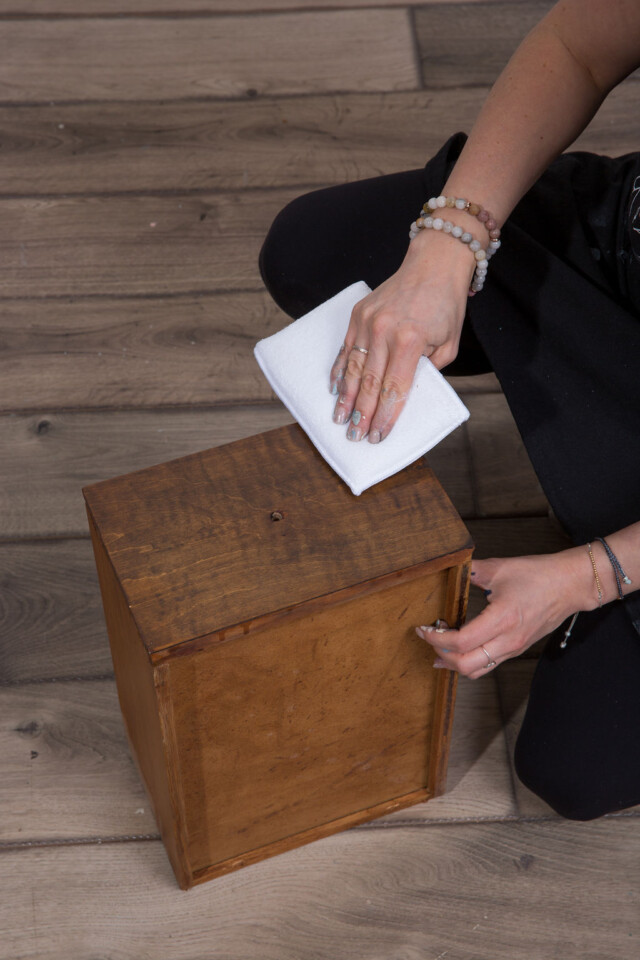 A simple way to bring out the beauty of the grain. This video tells you more about it.
Metallic highlights.
Adding the finishing touches to your projects is always the best part! And for this pretty piece, Vintage Metallic Gold from our Metallic range was chosen. We used one of The One series brushes to apply the metallic to the carved details on the dressing table.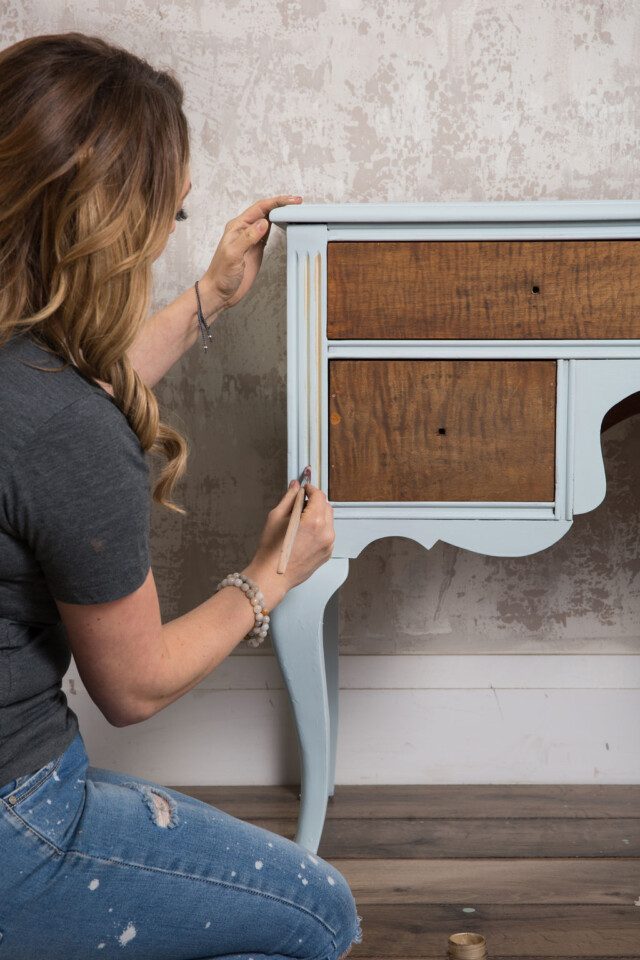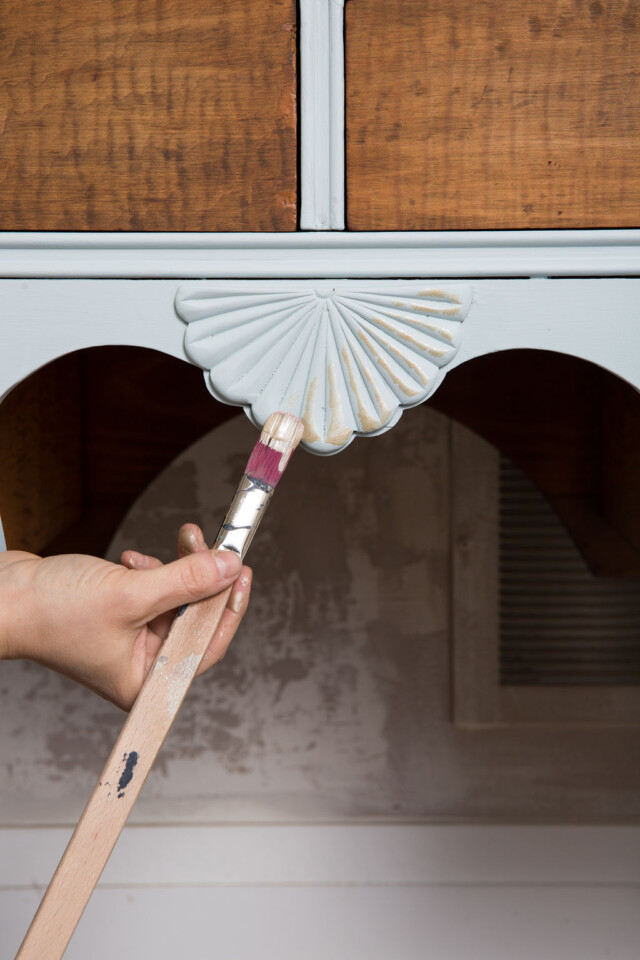 Some new hardware was added and she was ready! These antiqued Gold handles were the perfect tone for this piece.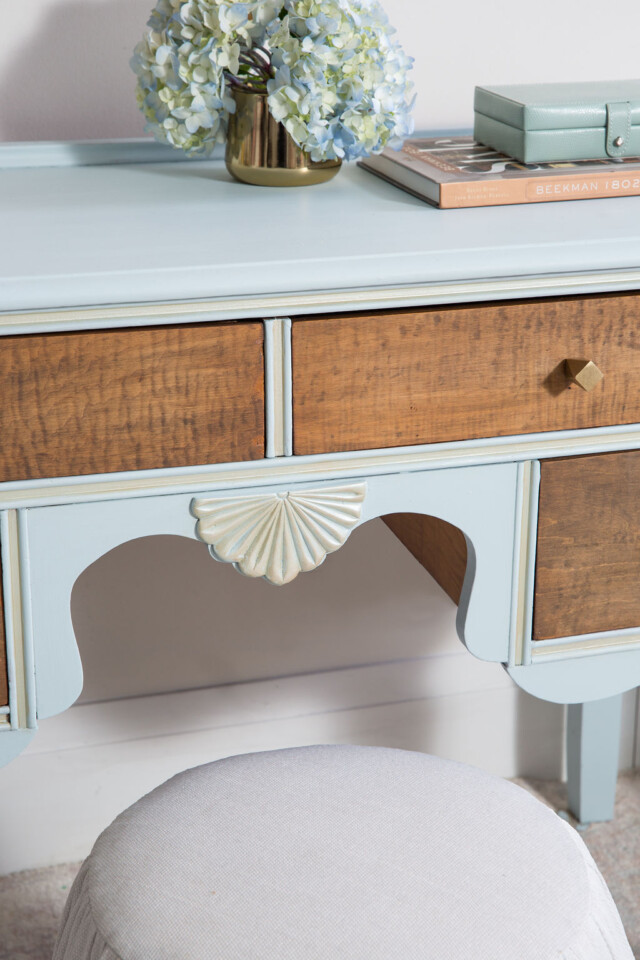 Pretty in Blue
A few accessories and a cute stool and you have the prettiest dressing table for a walk-in closet or bedroom. Updated a thrift store find can be fun, therapeutic and great on your wallet!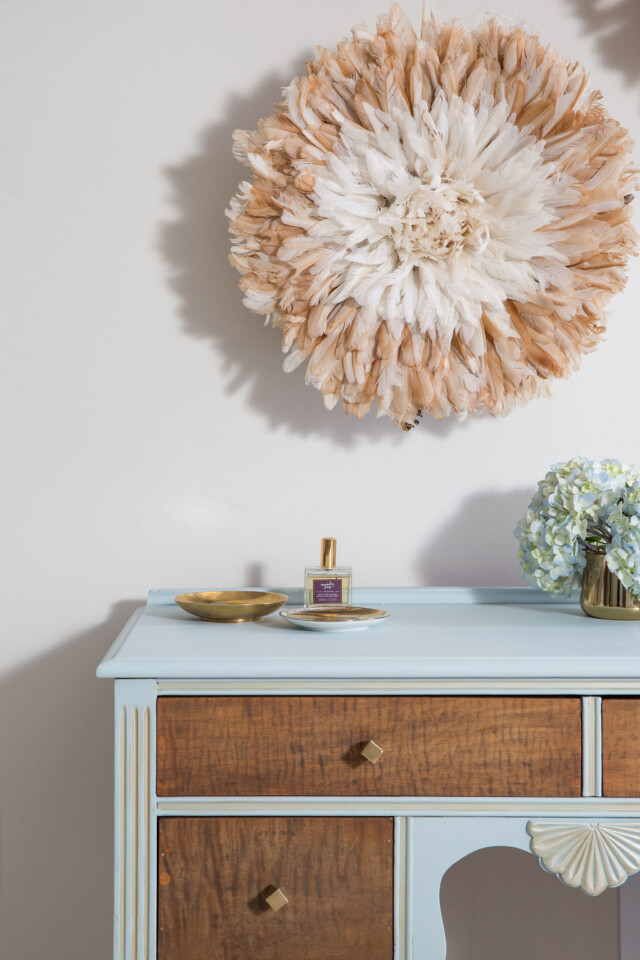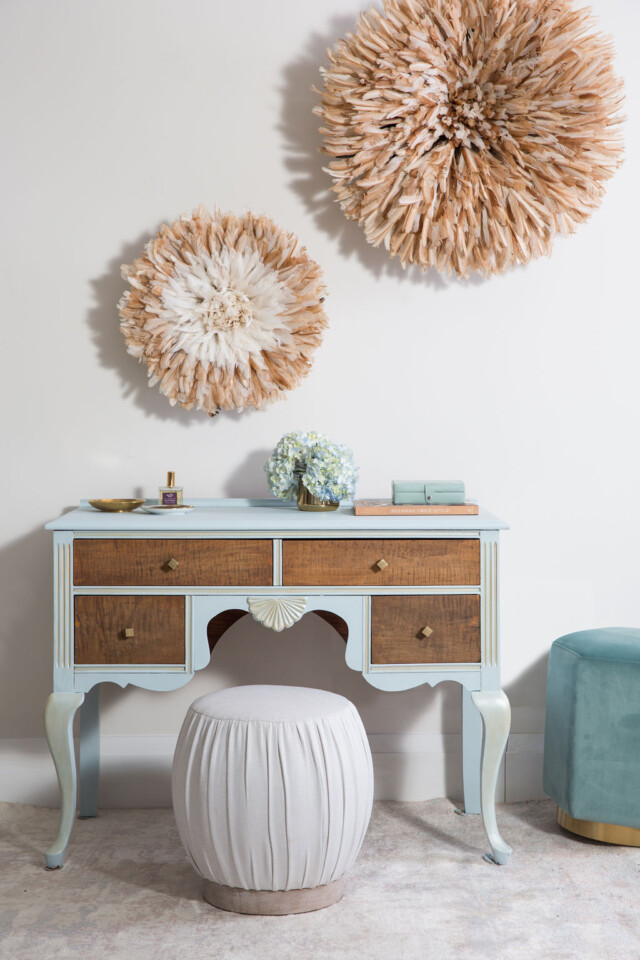 Isn't she pretty? Have you tried this colour? Let us know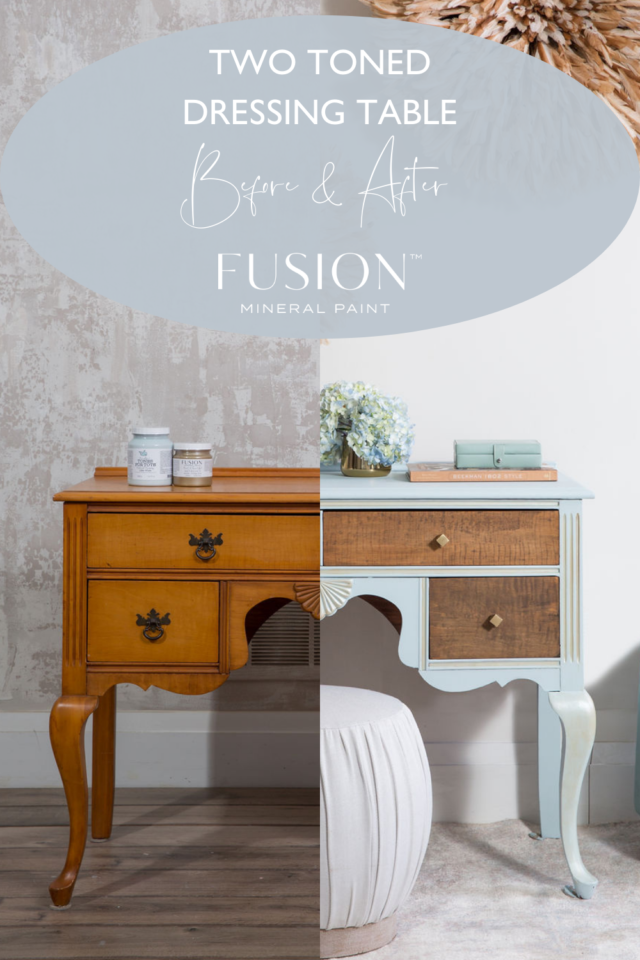 Let us know over on our Pinterest account what you think