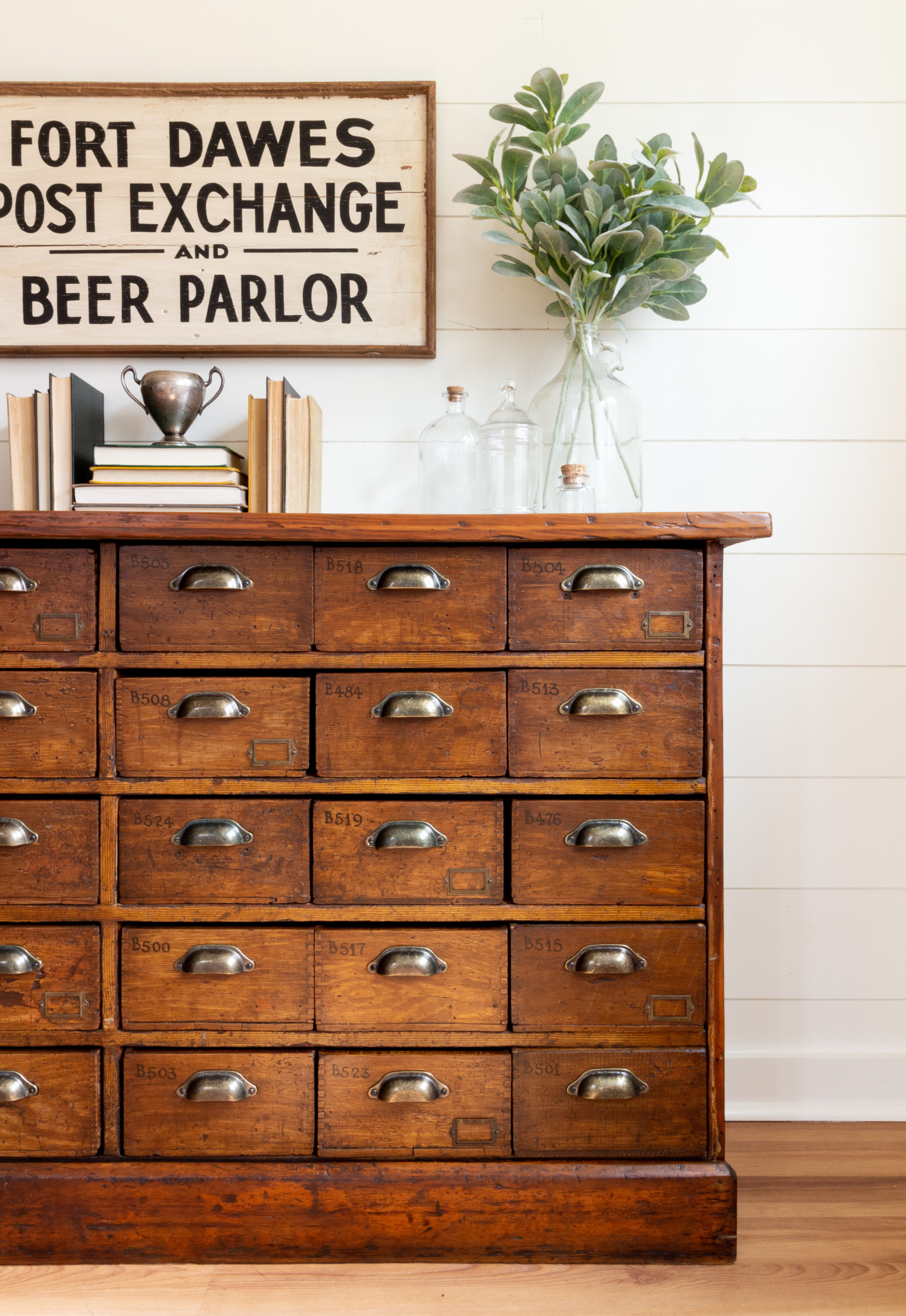 Share:
When you find a treasure like this gorgeous Apothecary cabinet that has a wonderful patina and age to it you snatch it up quick! These quirky vintage finds always look great in any style of interior decorating and can add a real old-world charm to any room. We decided that restoring it with all its wear and tear was the way to go and thought Cappuccino SFO would enhance its natural beauty. The tools you need and the steps to take for restoring an Apothecary cabinet are listed below.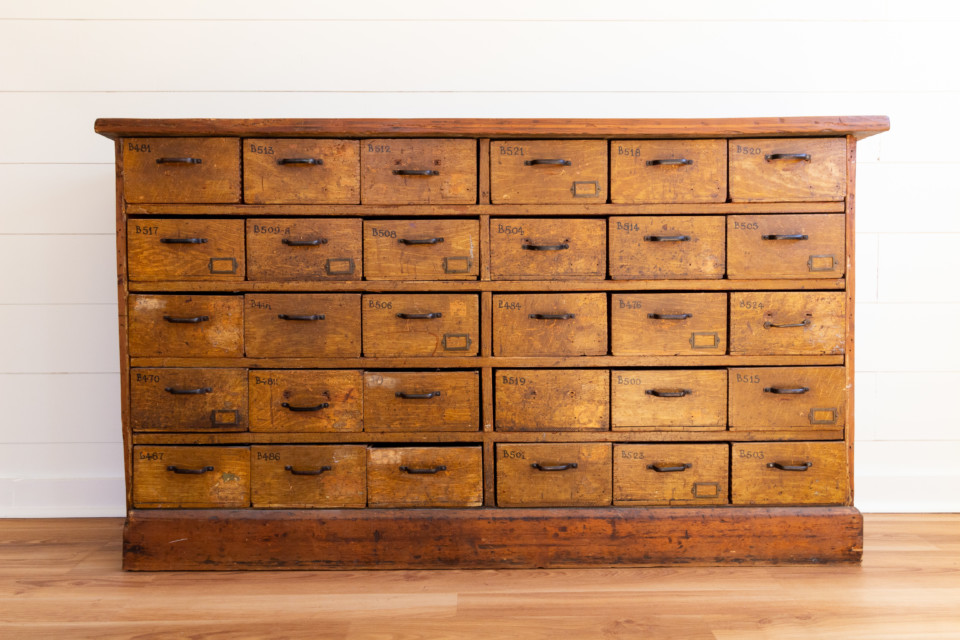 Supplies:
1. Fusion TSP
2. Fusion Flexible Sanding Pads
3. Fusion 1-inch Synthetic Brush
4. Fusion Wiping Cloths
5. Fusion Stain & Finishing Oil in Cappuccino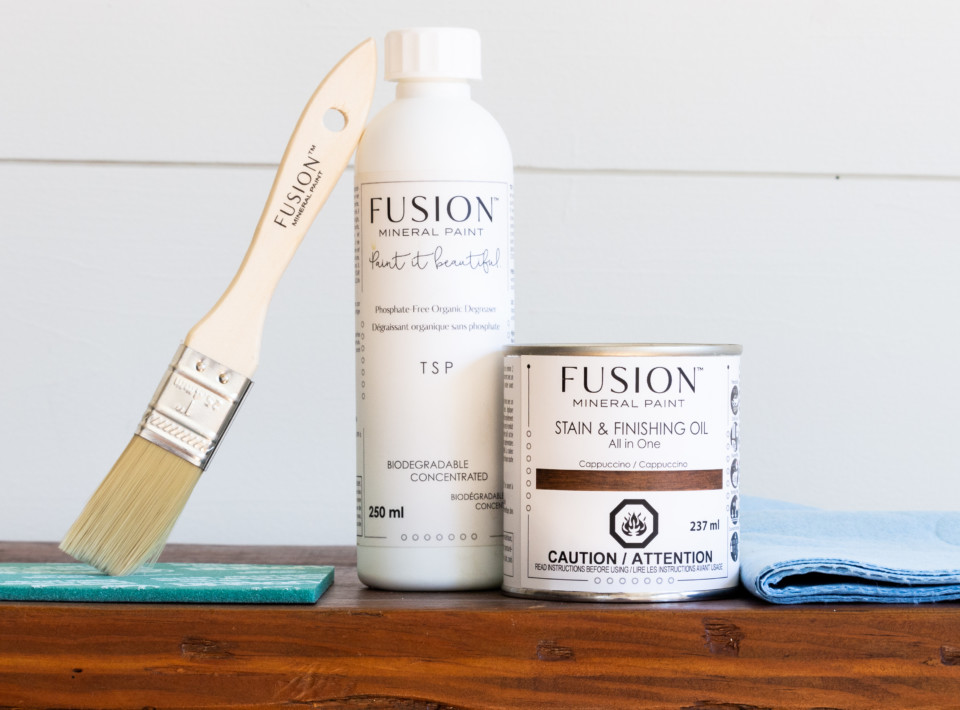 Preparing the wood for stain
Step 1. Prep
The first job as always is to make sure the piece you are painting is clean. Using Fusions TSP solution diluted with water in a mister bottle we sprayed the entire surface and wipe down with a clean rag making sure the whole cabinet was clean and free from any grease and dirt.  If your rag is very dirty you may need to do this twice. Learn more about TSP here.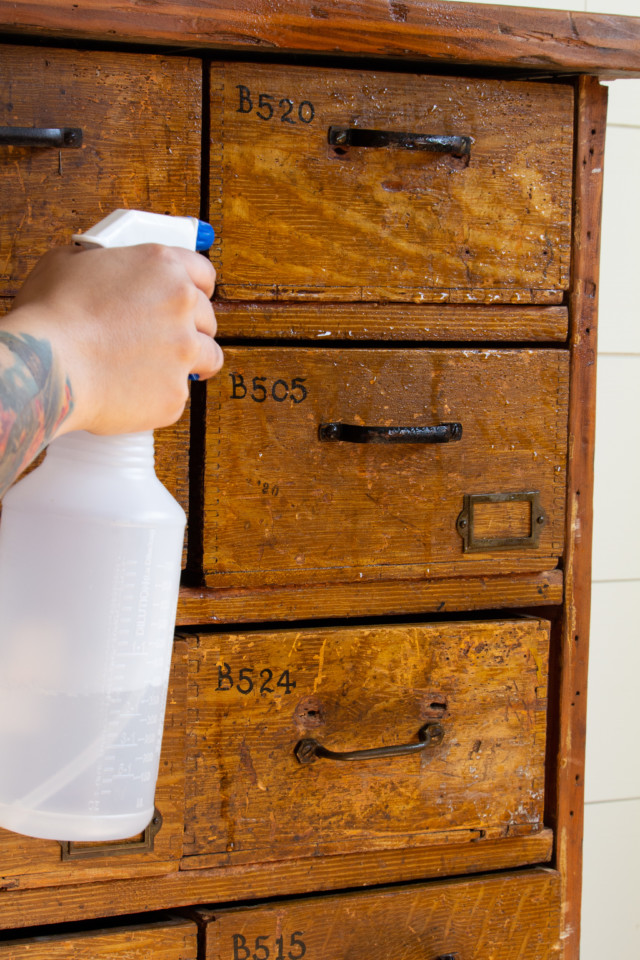 Sanding
To prepare the surface to accept the new stain, it was lightly sanded all over using a medium grit sanding sponge. There wasn't much of the old finish left on there so it didn't require a lot of elbow grease! Dust off and wipe down with a damp rag.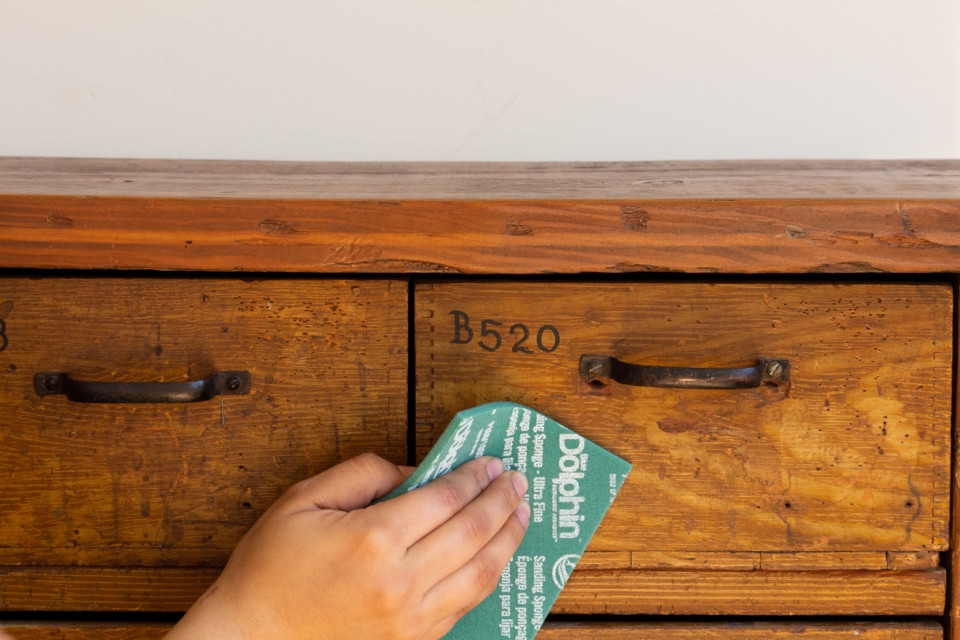 Stain and Finishing Oil
Step 3 Staining
Stain and Finishing Oil is an all in one product, it stains the wood and seals it too. Using a 1′ Fusion brush the stain was applied in sections and left for approx 10 mins or so before wiping back with a clean cloth. Depending on the depth of colour achieved you can add another coat of the SFO in Cappuccino or if you'd like extra protection but don't want to change the colour you can add a coat of the SFO in Natural but one coat is enough if you like the look you have achieved and that's all we used here.  Jennylyn shows  you how all the colours in this range look over raw wood in this video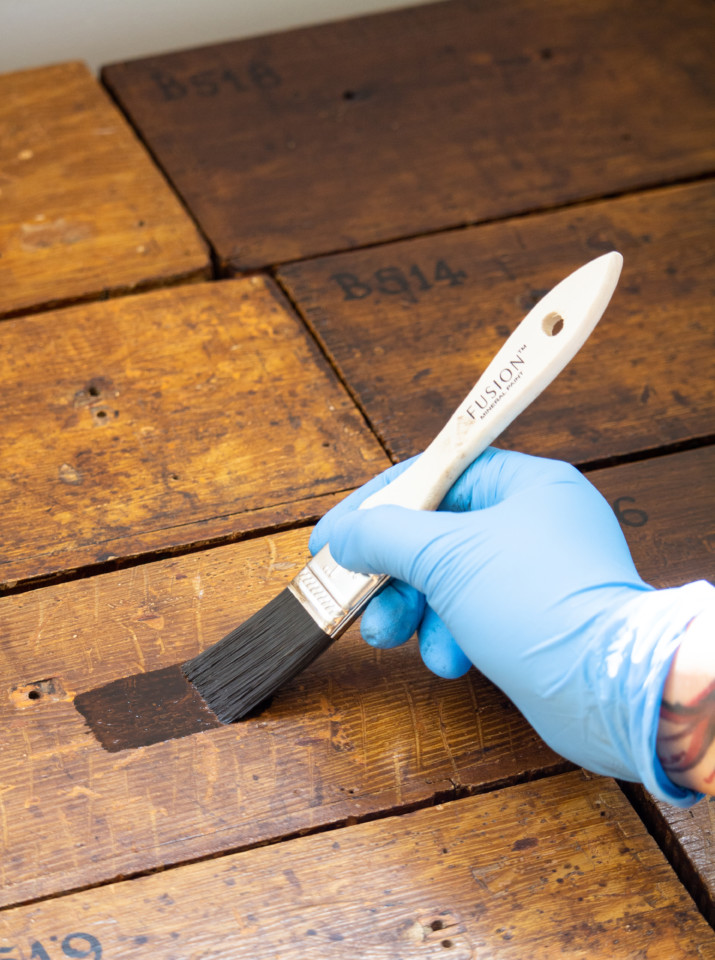 TIP
When wiping back the stain use even pressure to get an even finish, keep turning the rag to a clean spot.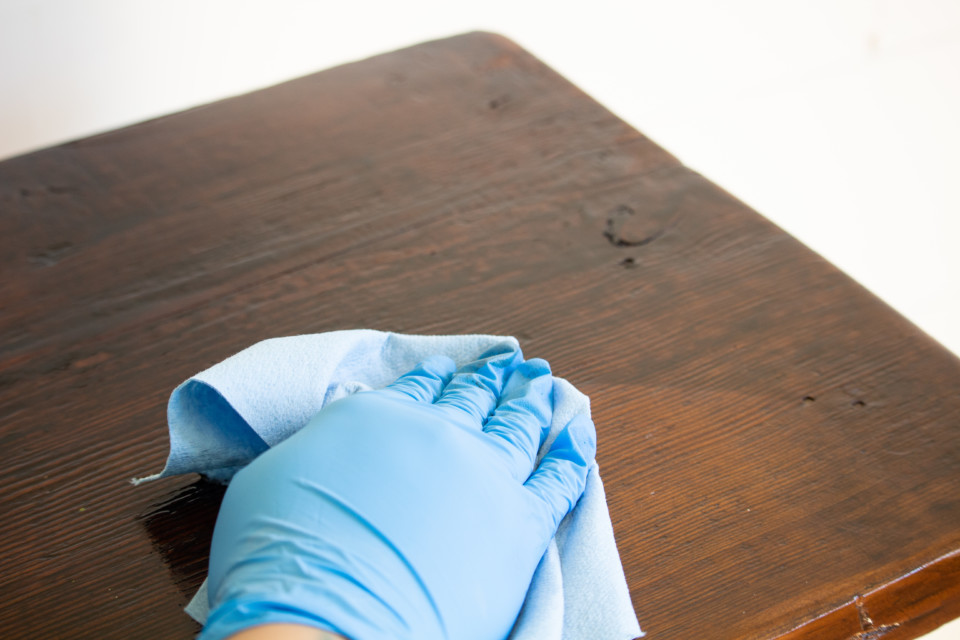 Enjoy your vintage treasure.
We have managed to enhance the wear and tear the nooks and dings and keep still the patina, charm, and story of this vintage piece all the while preserving it to hopefully last another 50 years.  New hardware was added and we think it gives it just the right look. Isn't it just a slice of vintage heaven?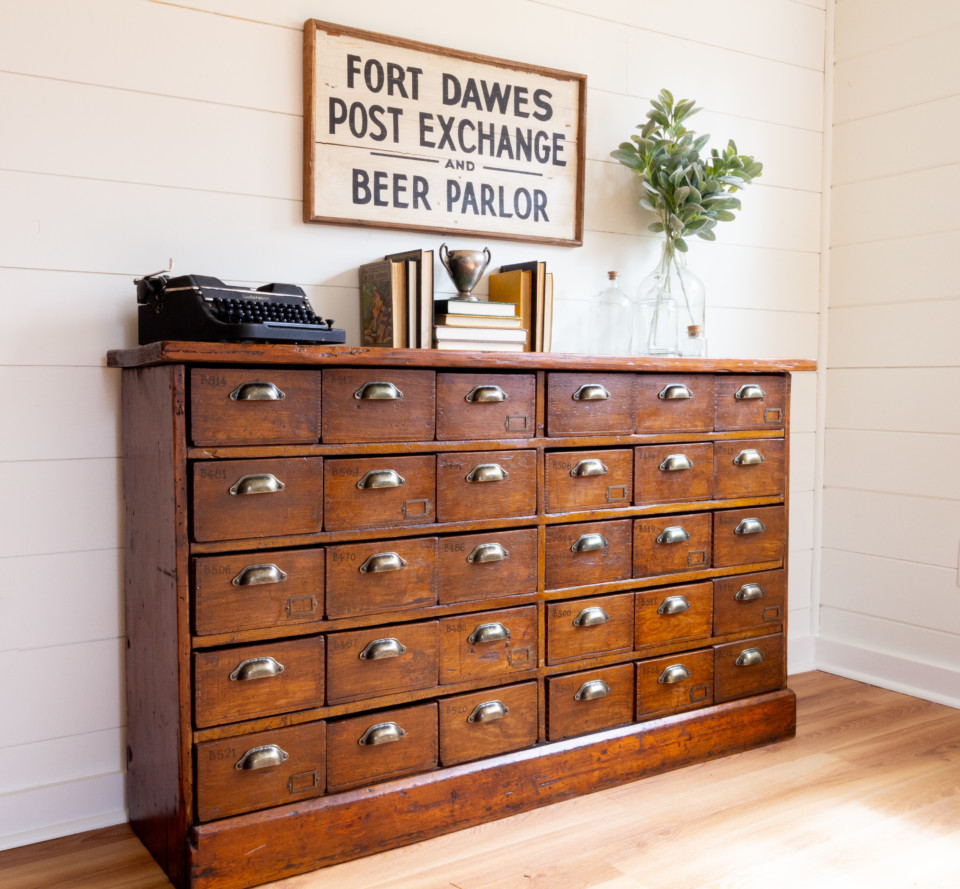 Do you have a vintage find that you have restored? We would love to see it, tell us about it over in our public group Paint it Beautiful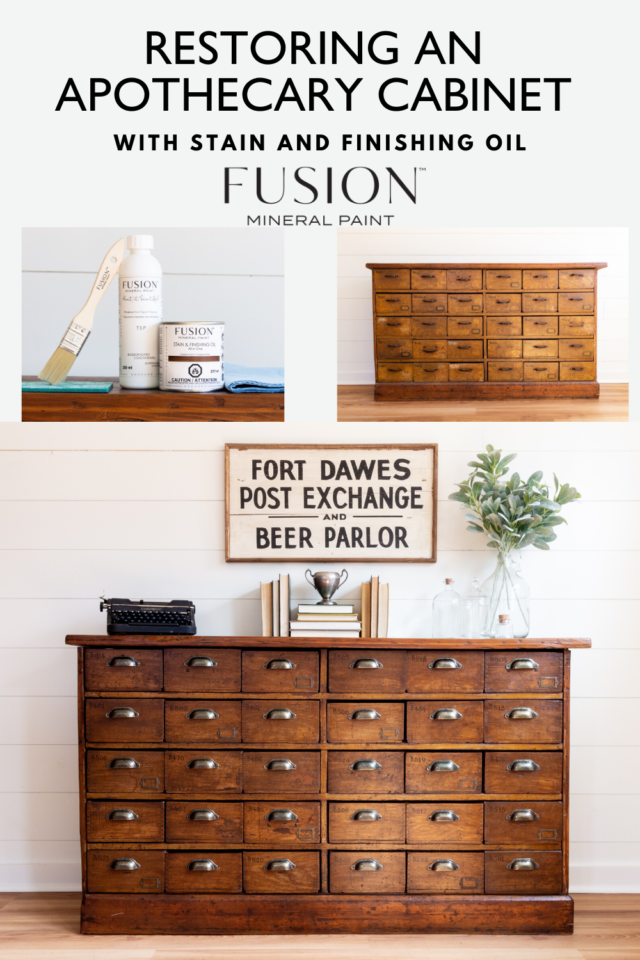 Pin this to your Pinterest board for later. To see lots of other Fusion inspired projects follow us over on Pinterest