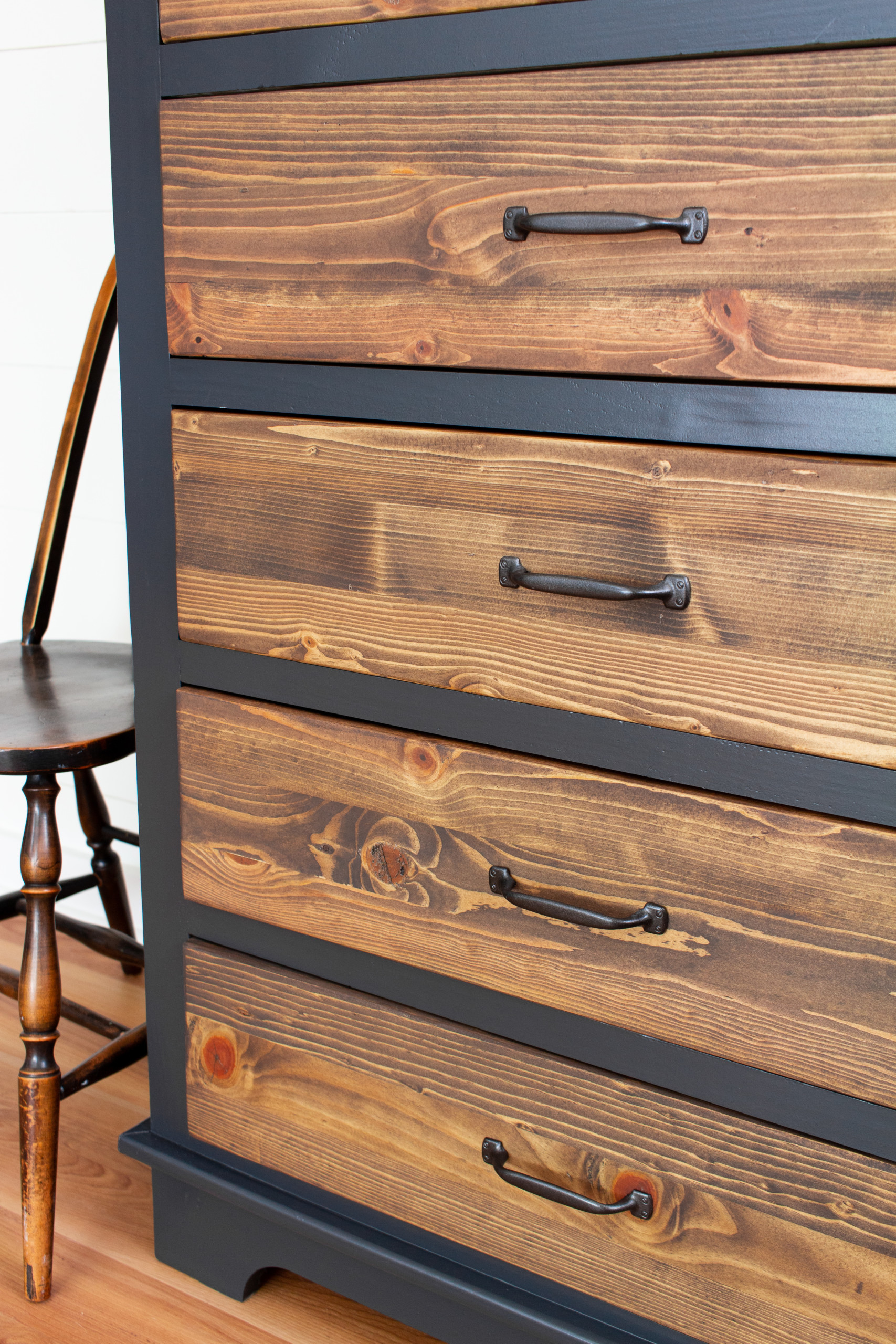 Share:
Have you spotted a two-tone piece that you love, but weren't sure how doable the whole project was? Well, with the right materials any piece can look custom and expensive. Follow along to see how to create a two-tone effect using Fusion's Mineral Paint and SFO.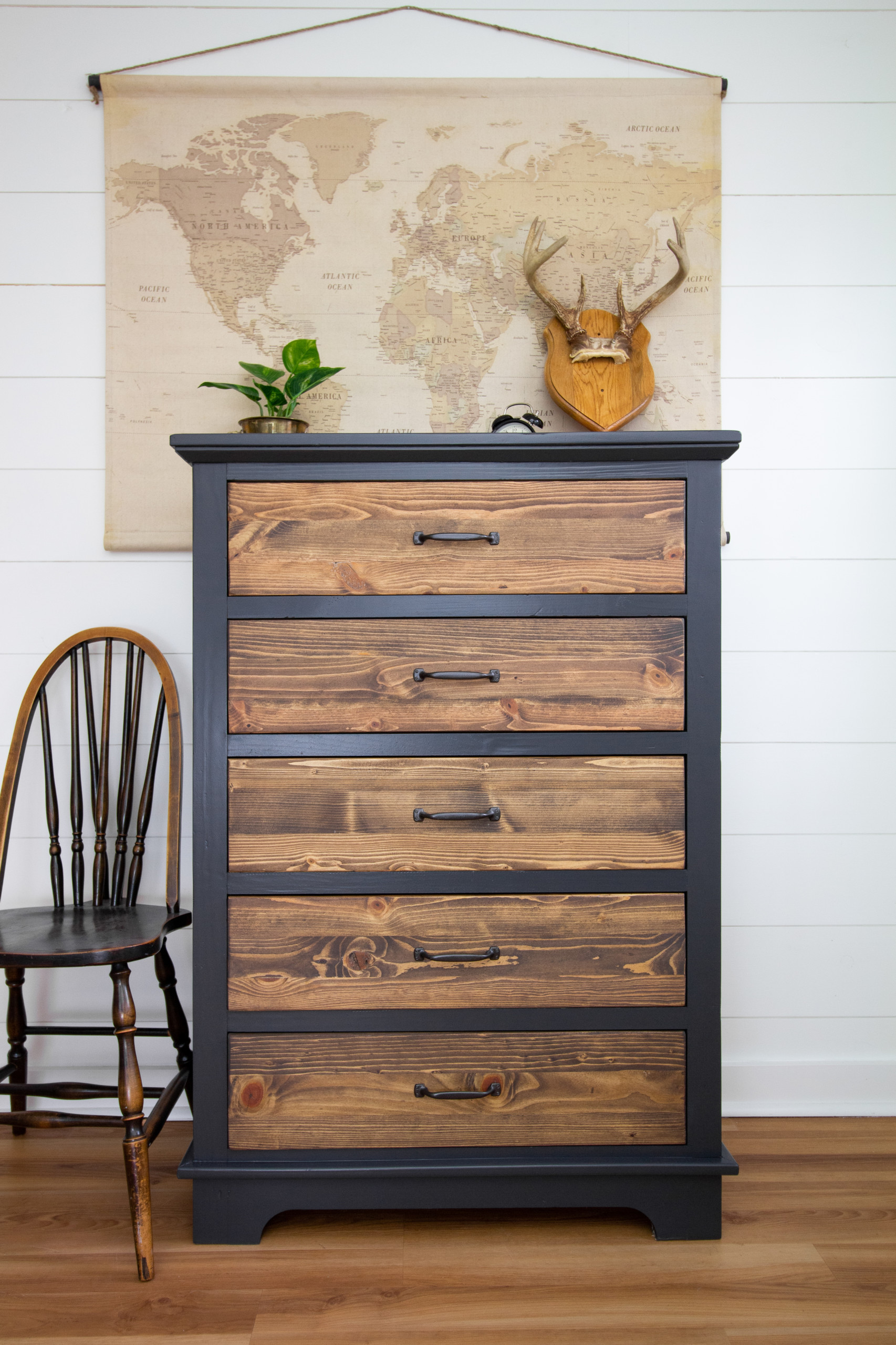 How to create a two-tone effect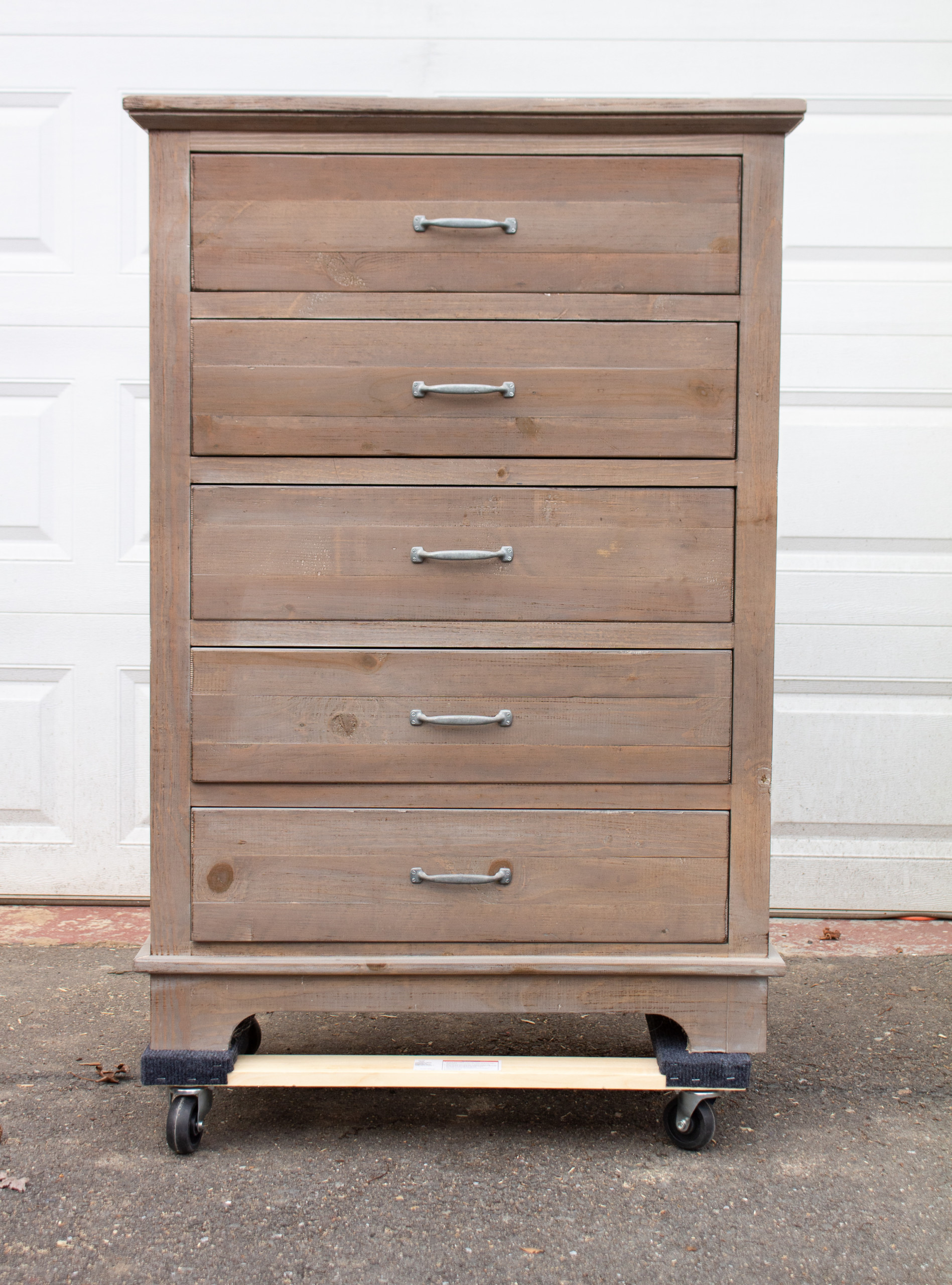 What do you need to finish a piece in two tones?
Starting from an existing piece, you'll need Fusion TSP, an Orbital Sander with 120 Grit (to strip the drawers), 220 grit paper (to scuff the rest of the piece), Fusion Mineral Paint in Ash, a Fusion Microfiber Roller Kit, Homestead House Stain and Finishing Oil "Cappuccino," as well as Fusion Beeswax Finish.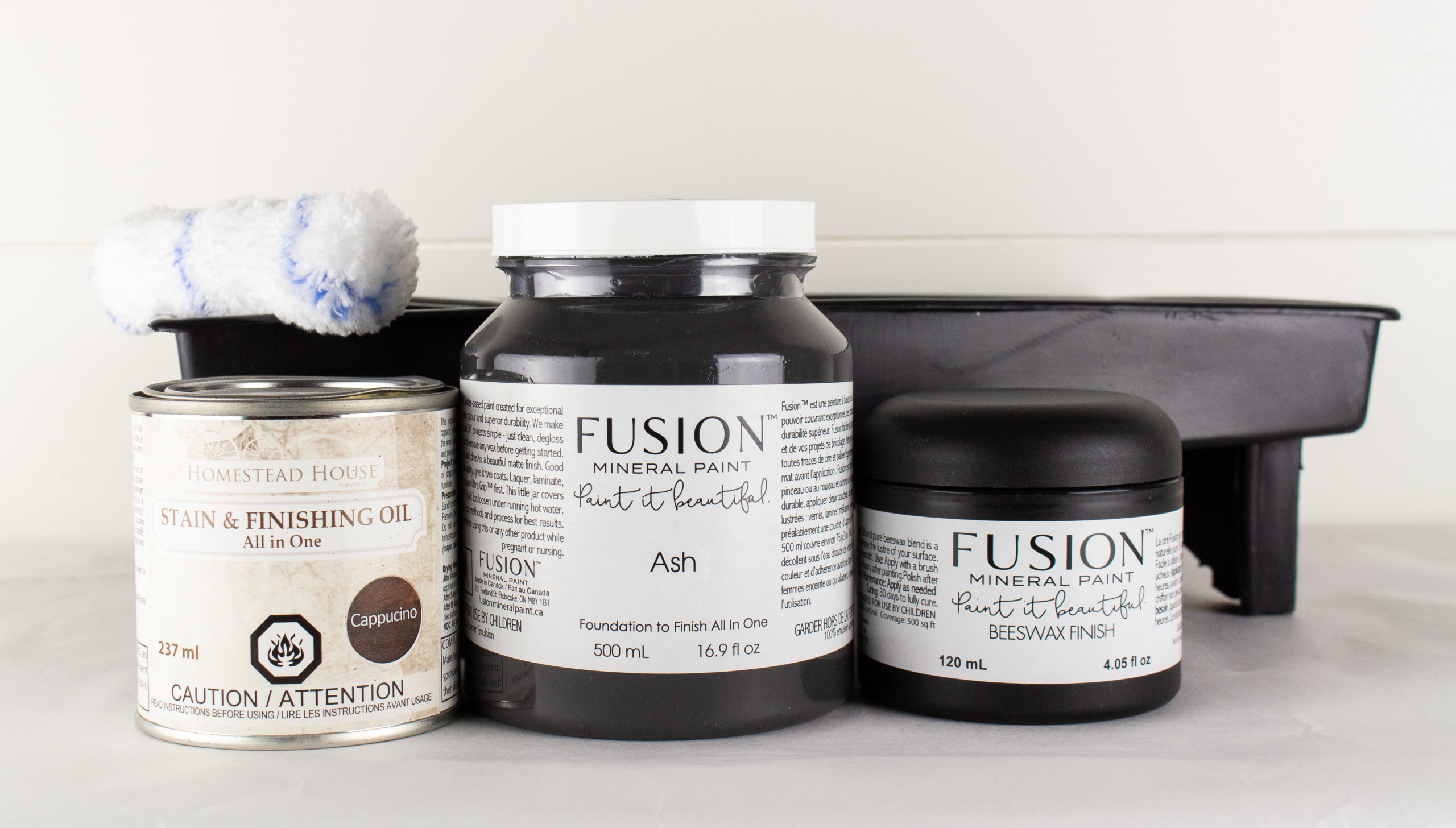 How to prepare a piece for painting and staining
Start by removing the hardware and drawers from the base. Wipe down the whole piece with Fusion TSP, and sand the drawers with 120 grit. You're using the orbital sander to remove the previous finish so that the SFO can penetrate the wood.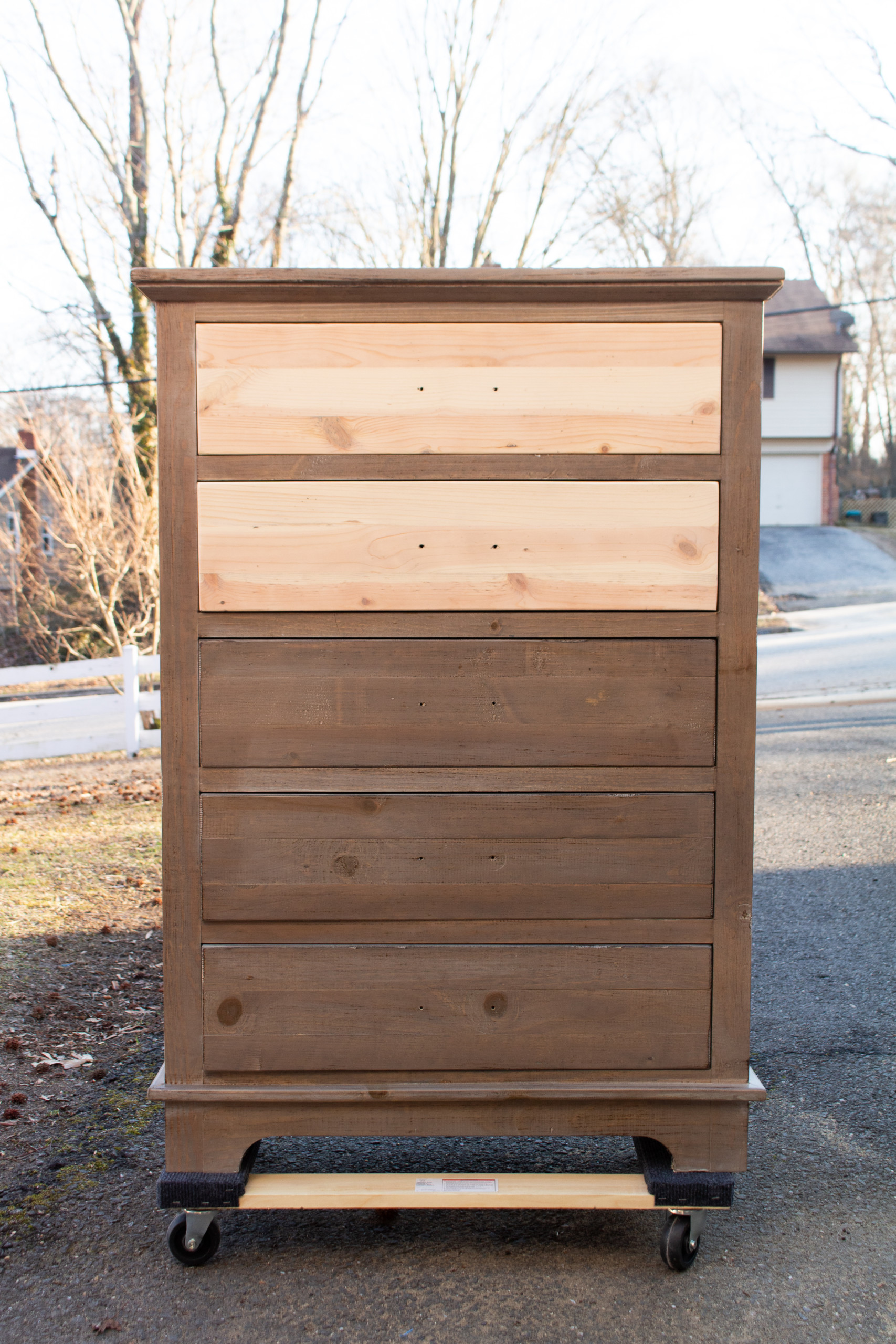 Use a heavy sanding block, wrapped with 220 grit paper to scuff sand the rest of the dresser.
Clean up dust residue with tack cloth.
Creating the two-tone effect
Use a natural bristle brush to apply SFO in Cappuccino on the drawer fronts. Wait 9 hours between coats to ensure sufficient dry-time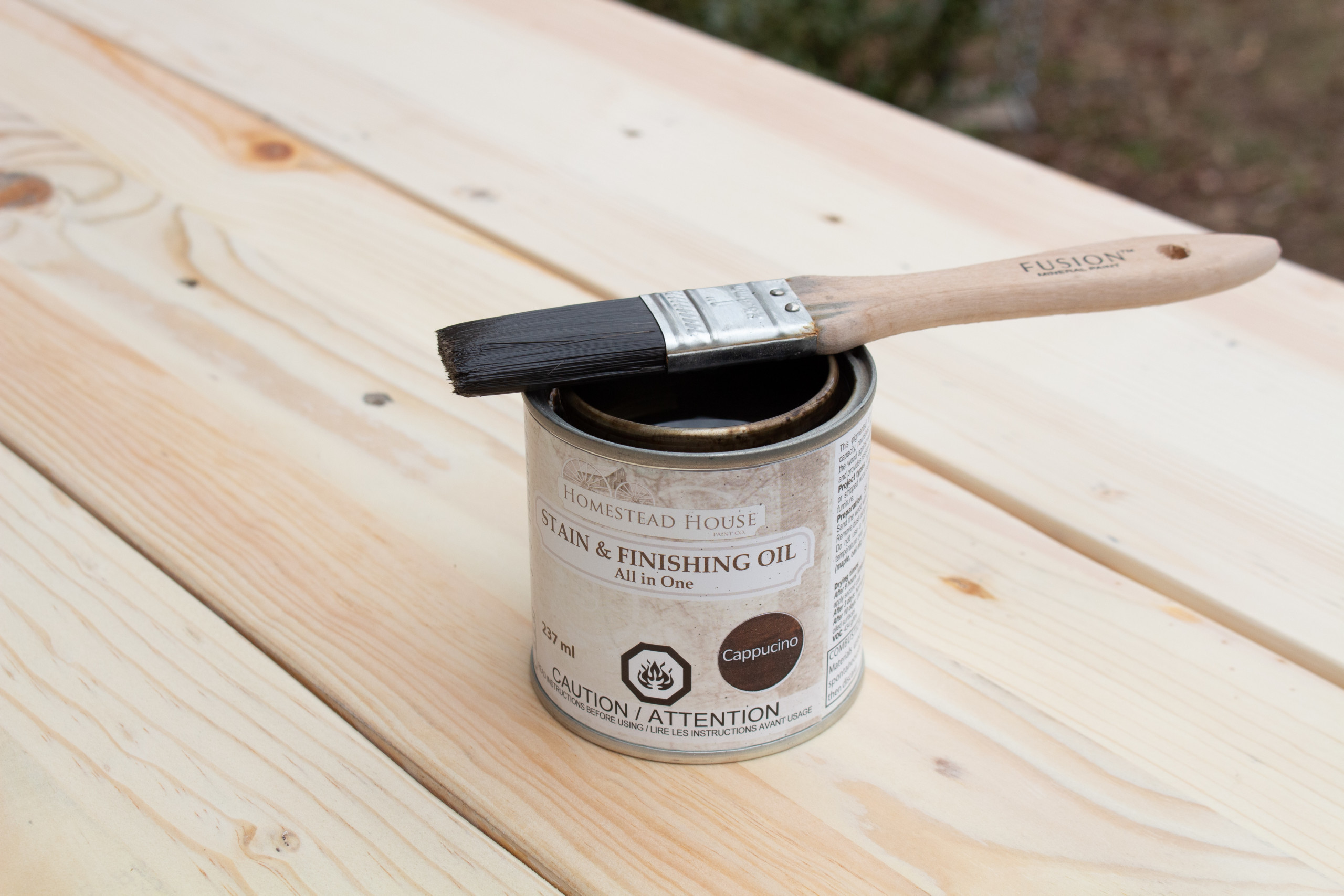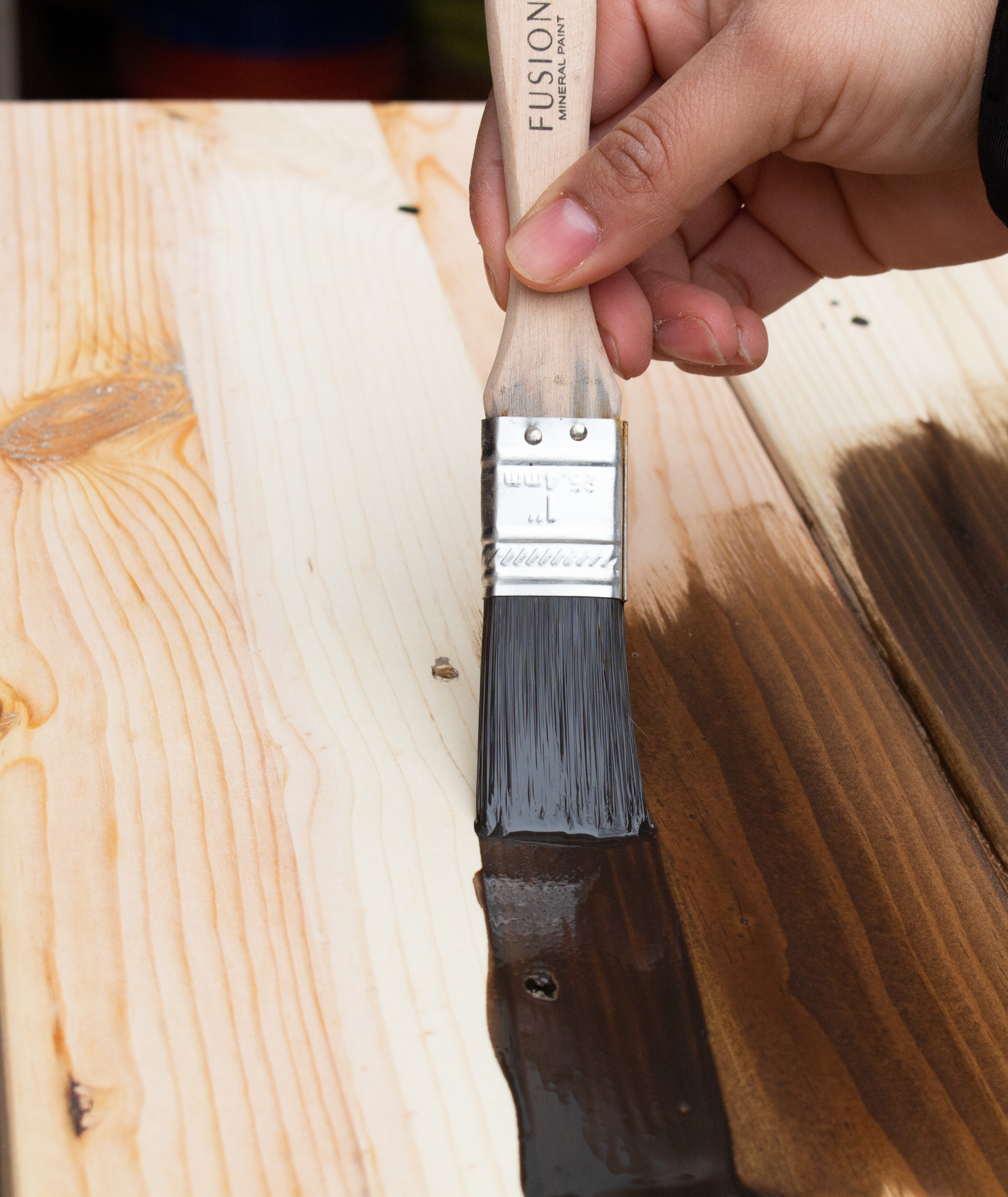 While the drawer fronts are drying, use Fusion's Micro Fibre Roller and tray to apply two coats of Ash on the dresser. Use a detail brush to get between cracks and moldings.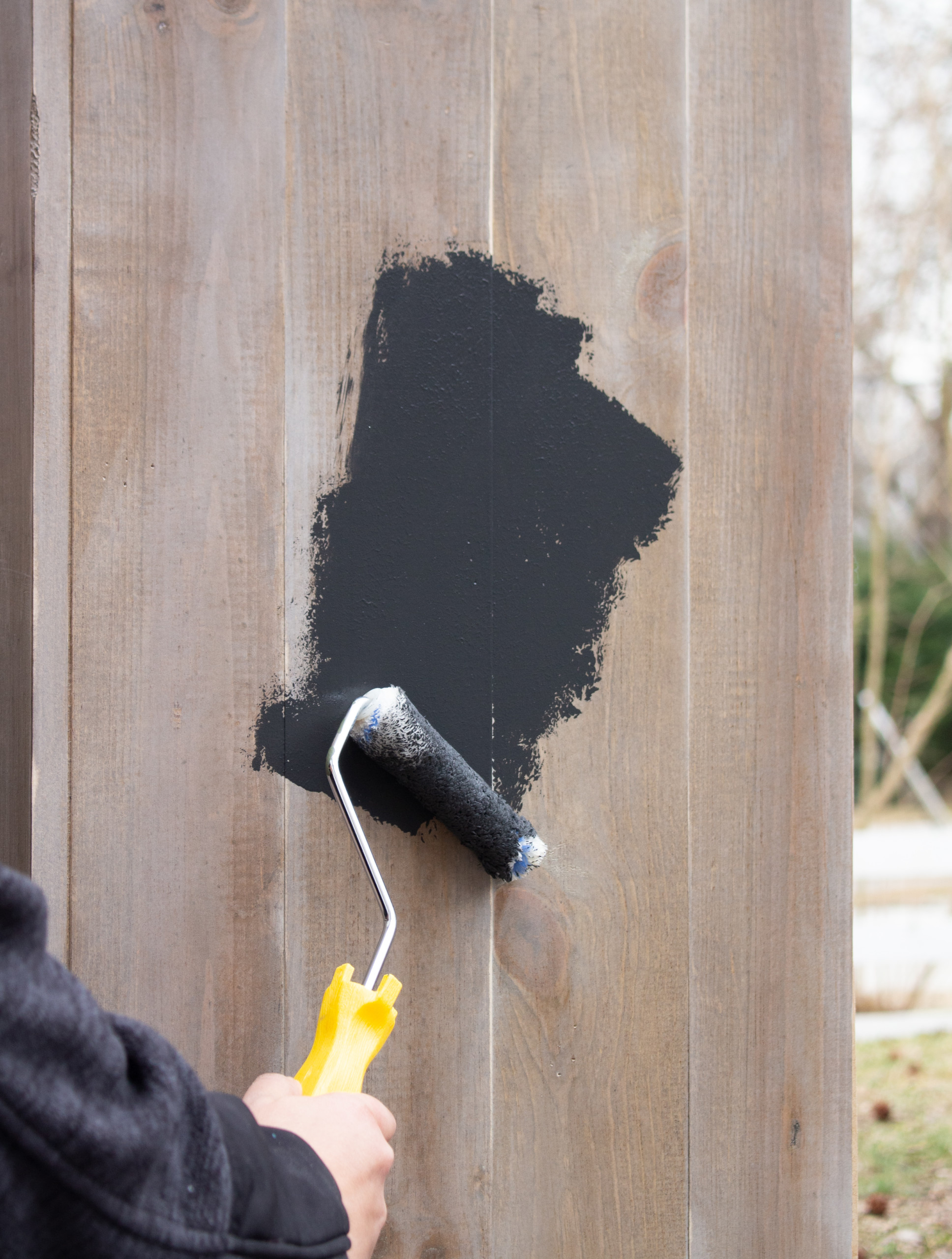 For a super slick finish, sand the final coat of Ash with a 400 grit paper before applying Fusion's Beeswax finish. Allow it to sit for 20 minutes, and then buff off the excess wax with a clean rag for a beautiful satin sheen.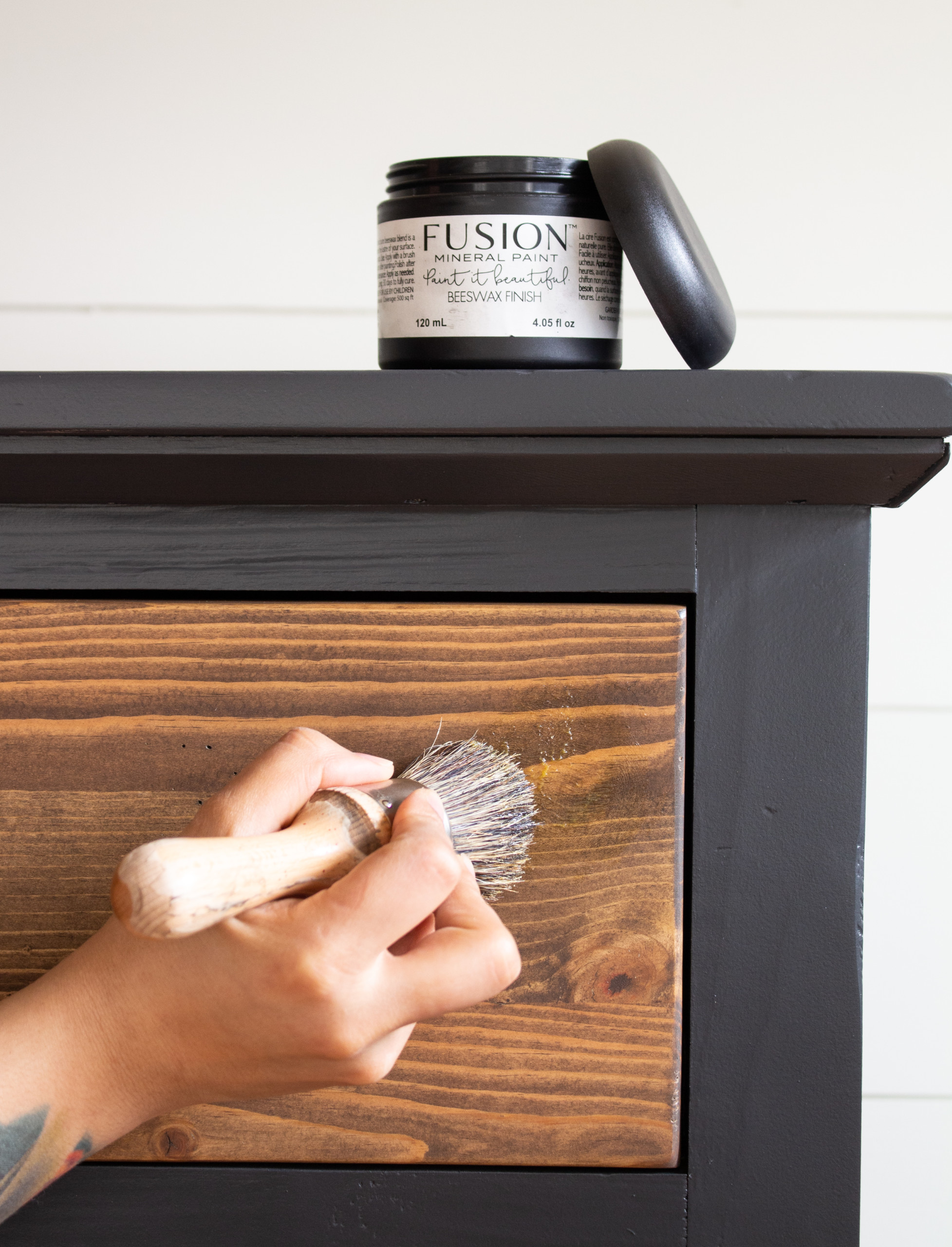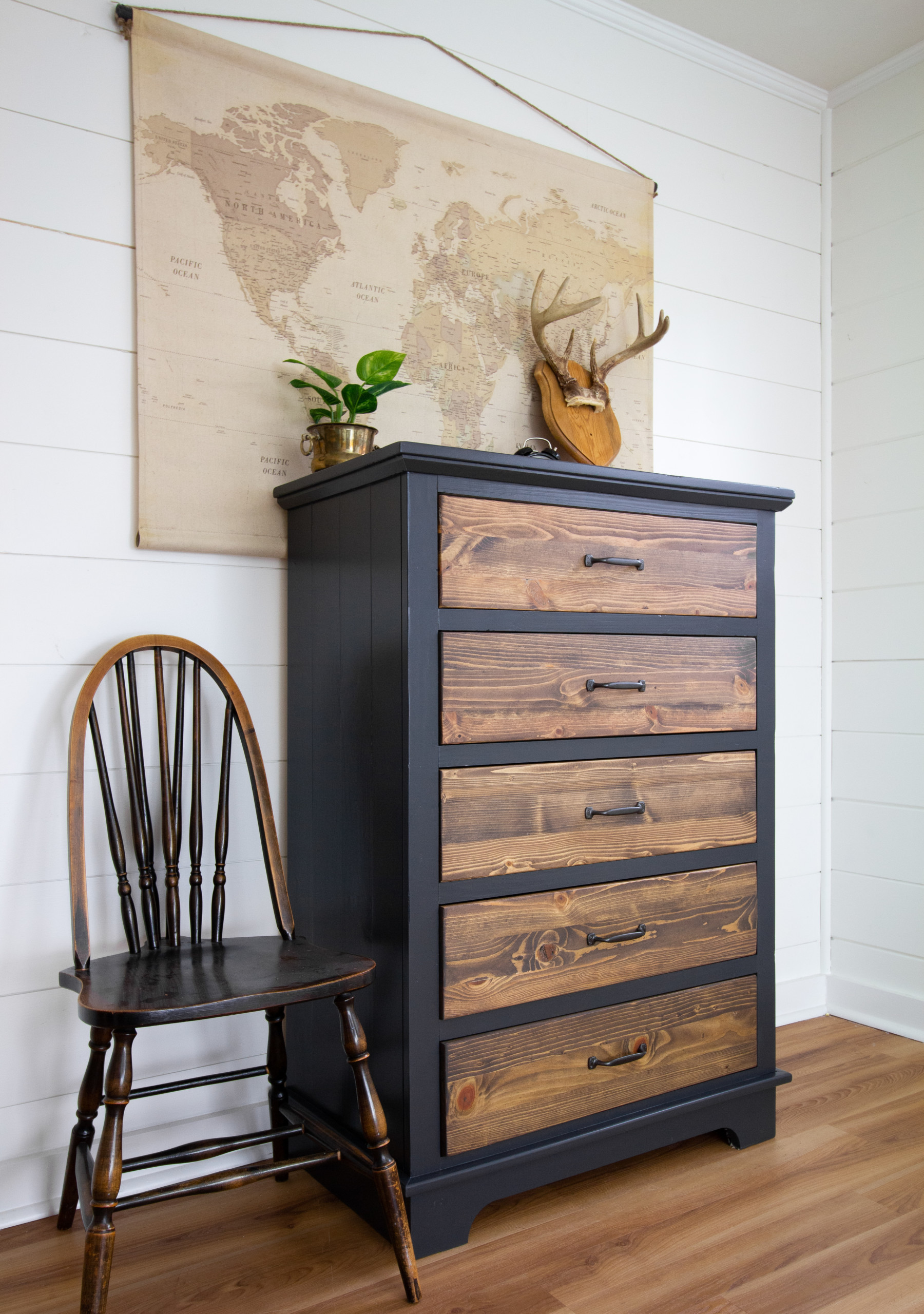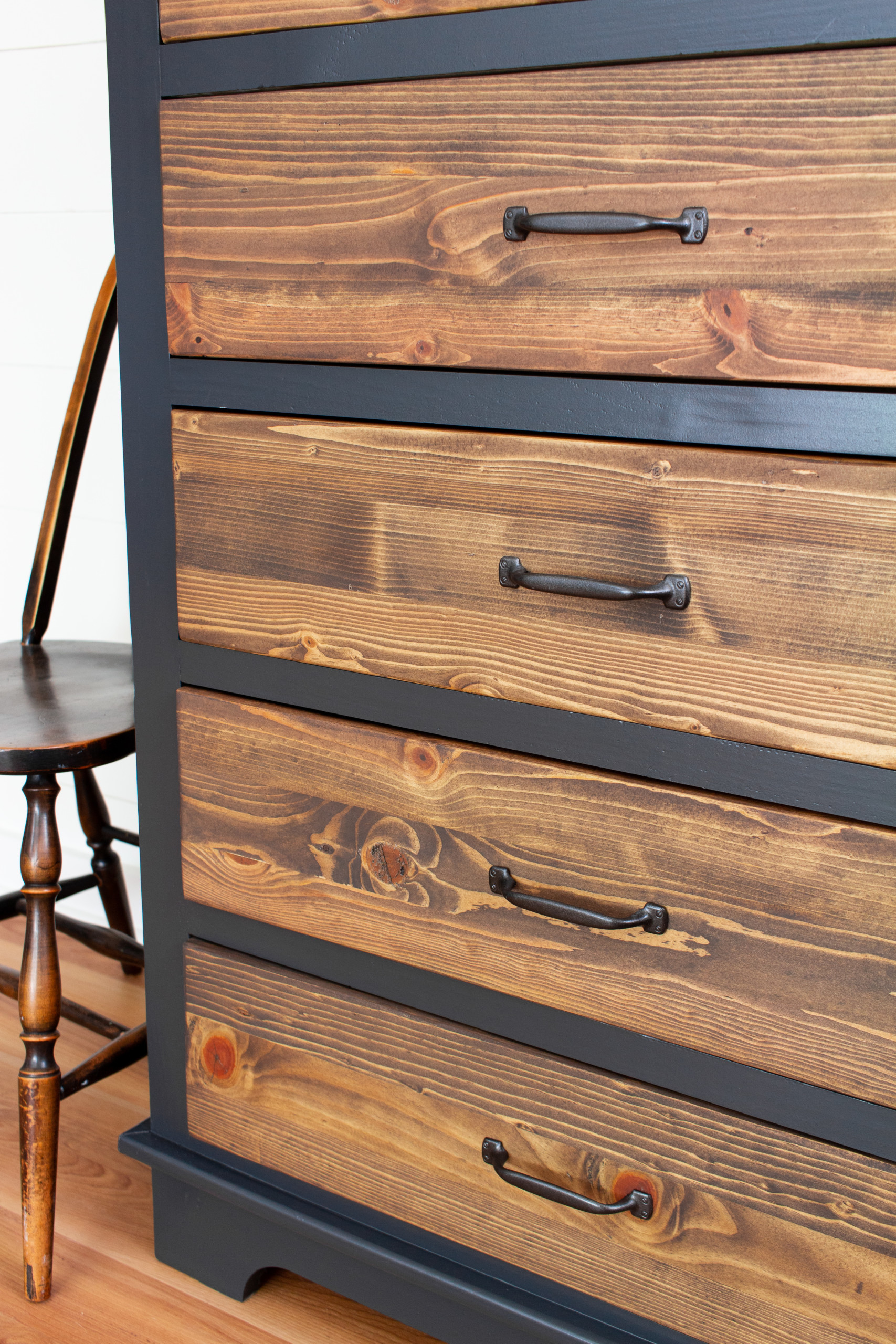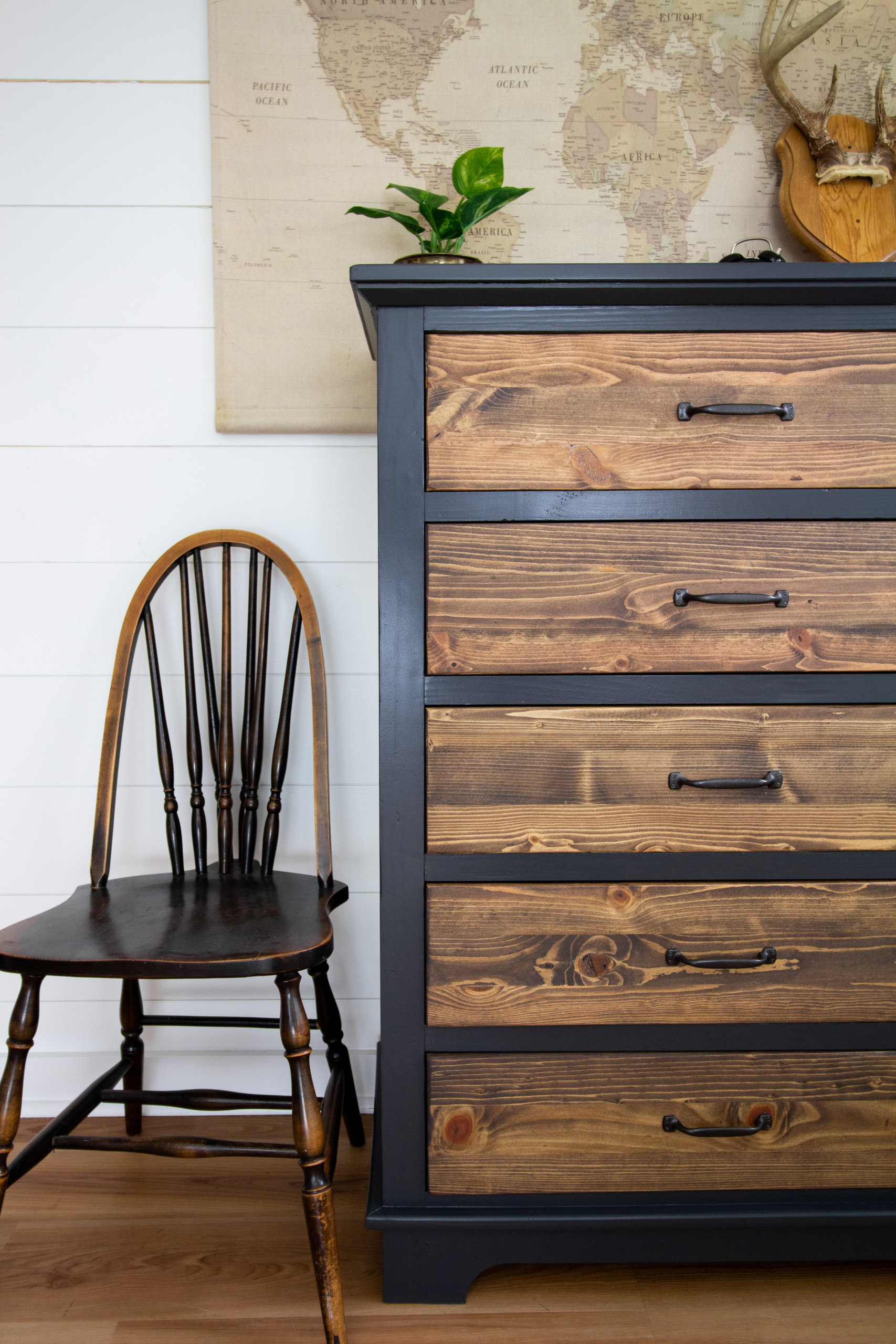 We'd love to see what you make! Share your completed project with us in the Paint It Beautiful Facebook Group.
Pin this to your Pinterest board!