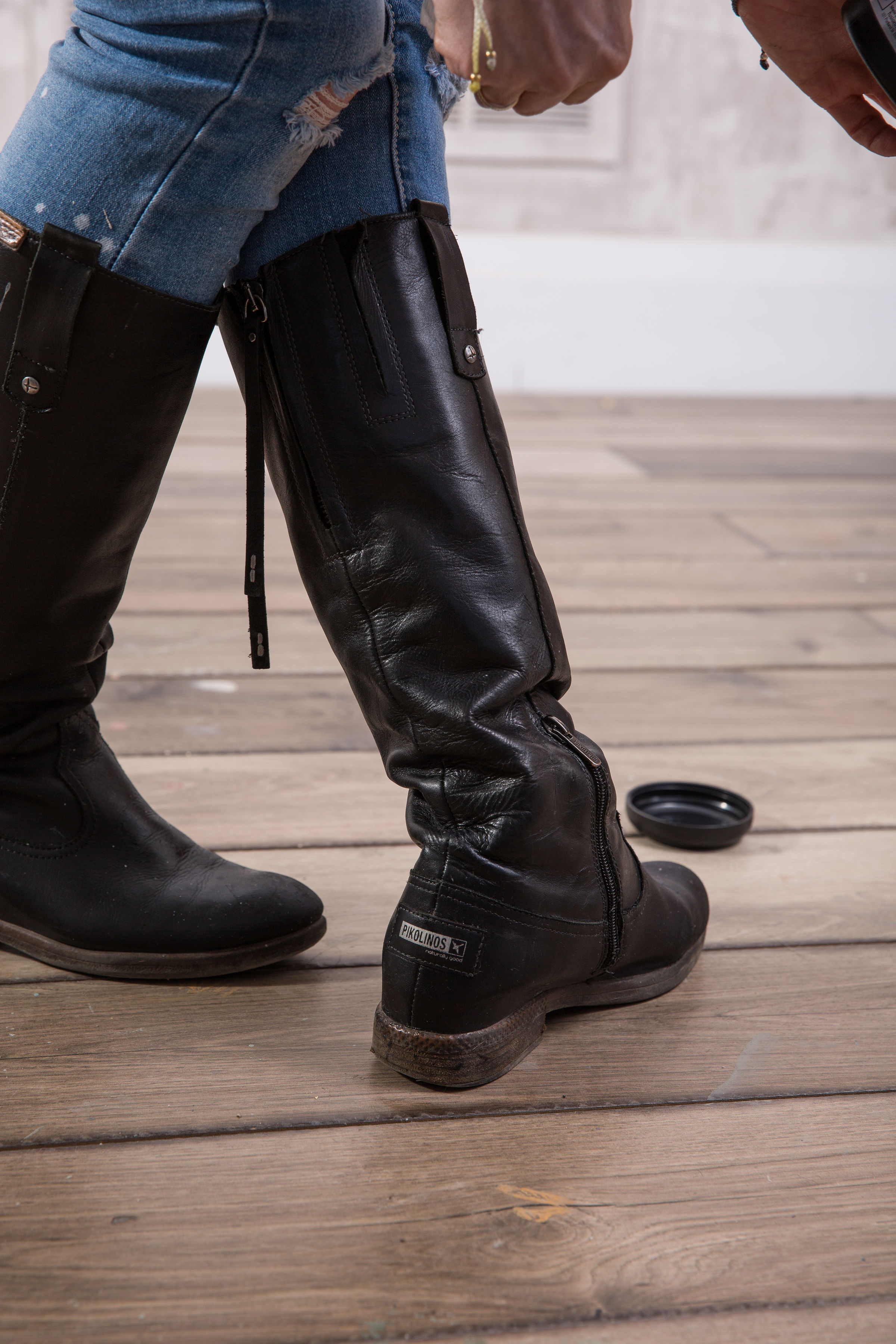 Share:
We've all got a pair of fave leather boots. You know the ones! You've worn them to pumpkin patches, fall fairs, brunch, and just about anywhere a girl goes during the fall season before slush and snow prevent you from wearing them. After years of use, they've probably seen better days, so it's time to refresh your leather boots with Fusion's beeswax finish.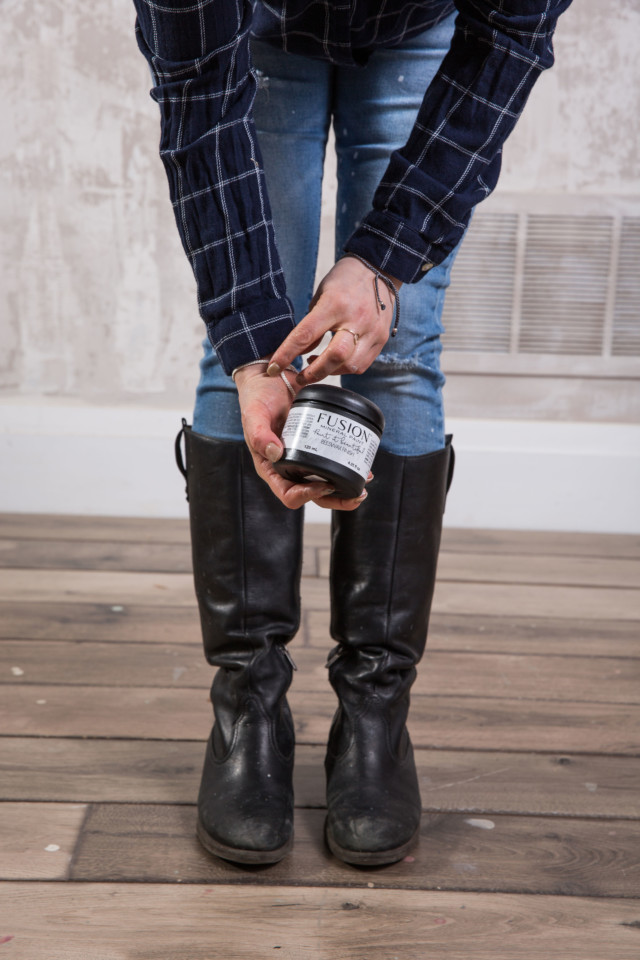 Refresh Your Leather Boots With Beeswax
Supplies used
Leather boots – any will work! But they have to be real leather for the finish to do what its supposed to.
Cloth or rag that you can use to apply the Beeswax Finish
How to restore your leather
STEP 1 
PREP
Give your boots a good clean to remove any salt stains, mud, or other. You want them to be clean otherwise the beeswax will just gunk up on the surface.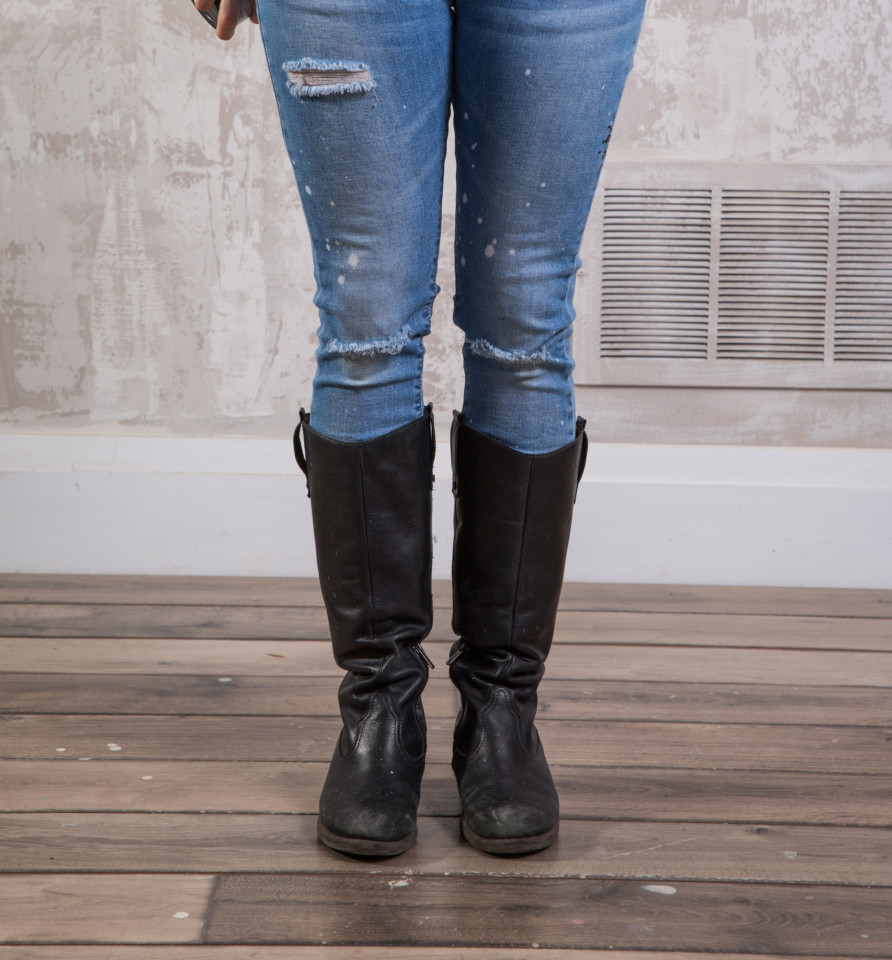 STEP 2
APPLYING THE BEESWAX
Using a soft cloth or clean rag, apply the beeswax finish to your clean boots in a circular motion.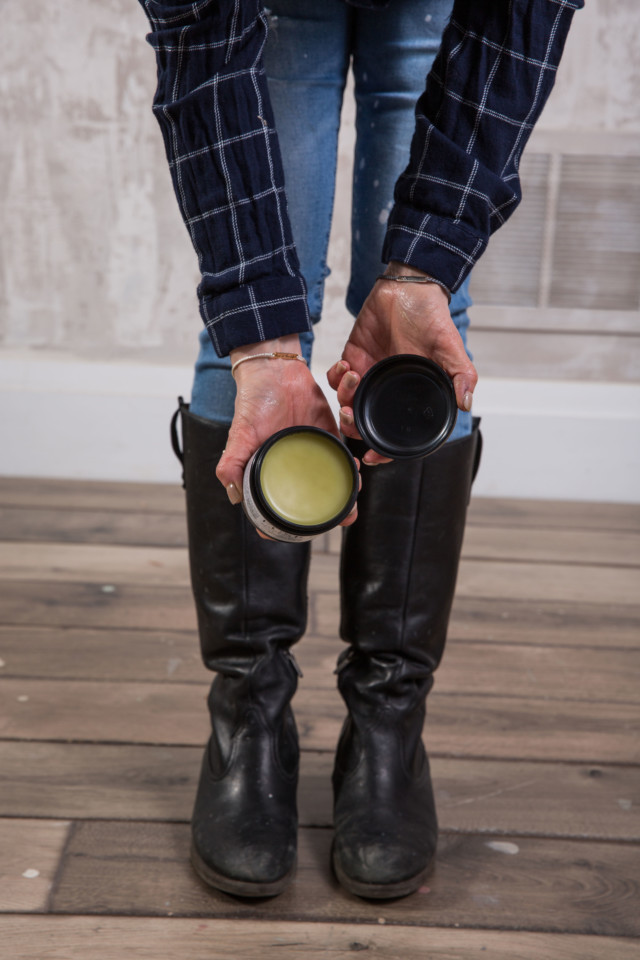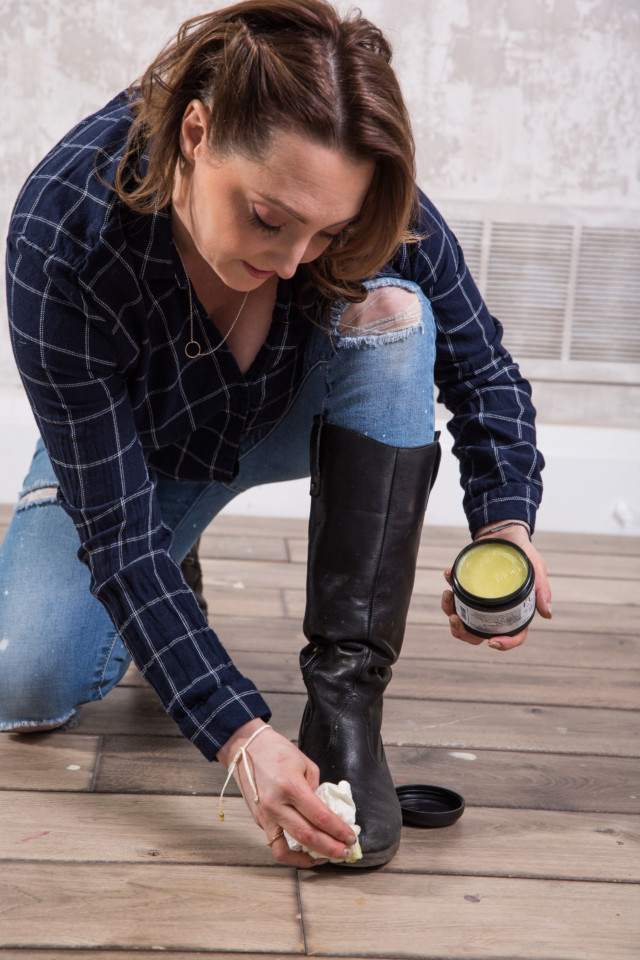 STEP 3
REPEAT
Apply the beeswax up and down, and then wipe off any excess using another clean cloth. Voila! You can see the difference between one completed boot, and another.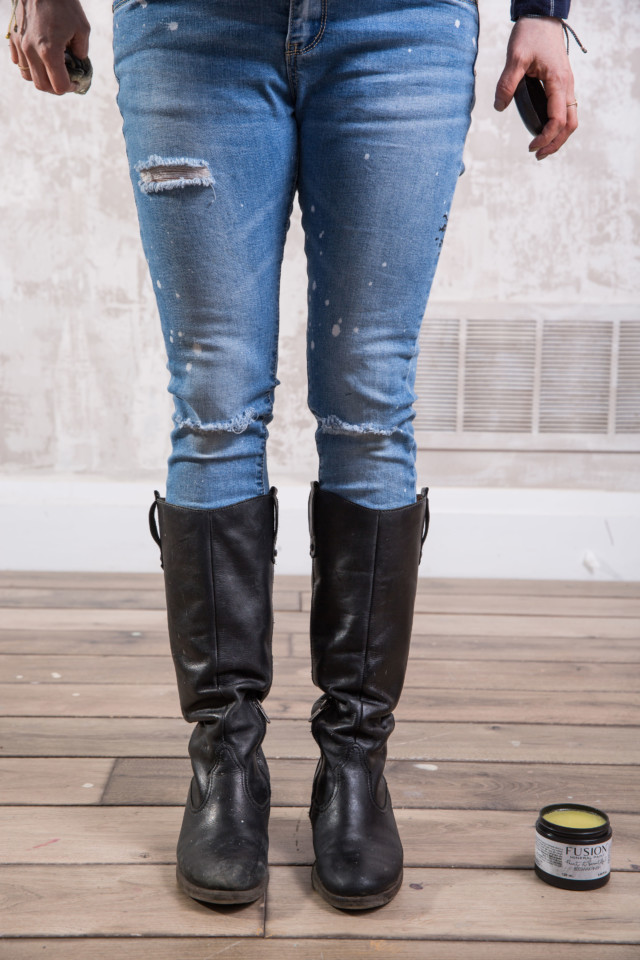 STEP 4
DON'T FORGET THE SOLES
If your boots are soled in wood, or another type of composite material you can use the beeswax to restore the look on those as well.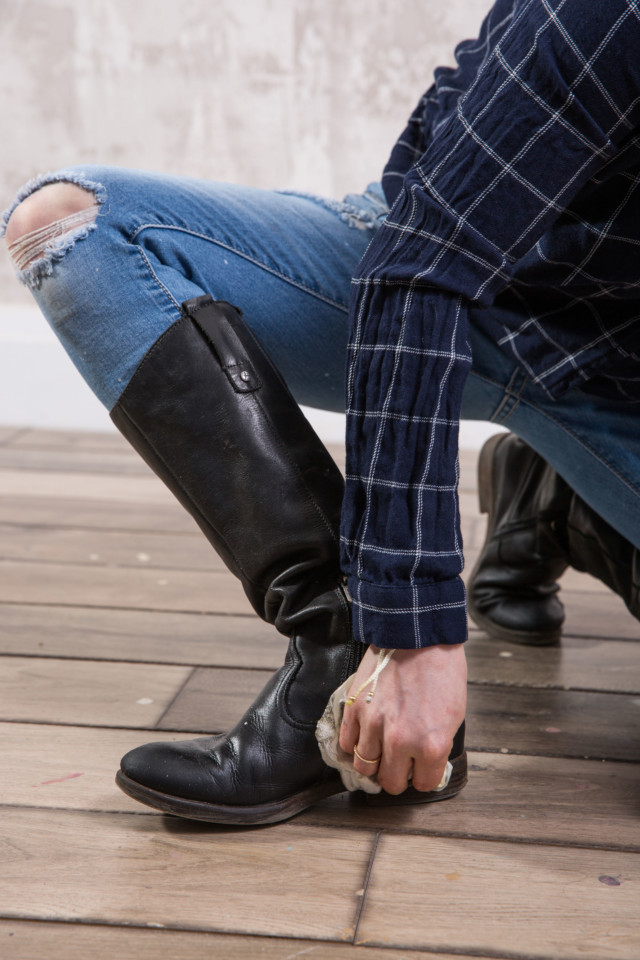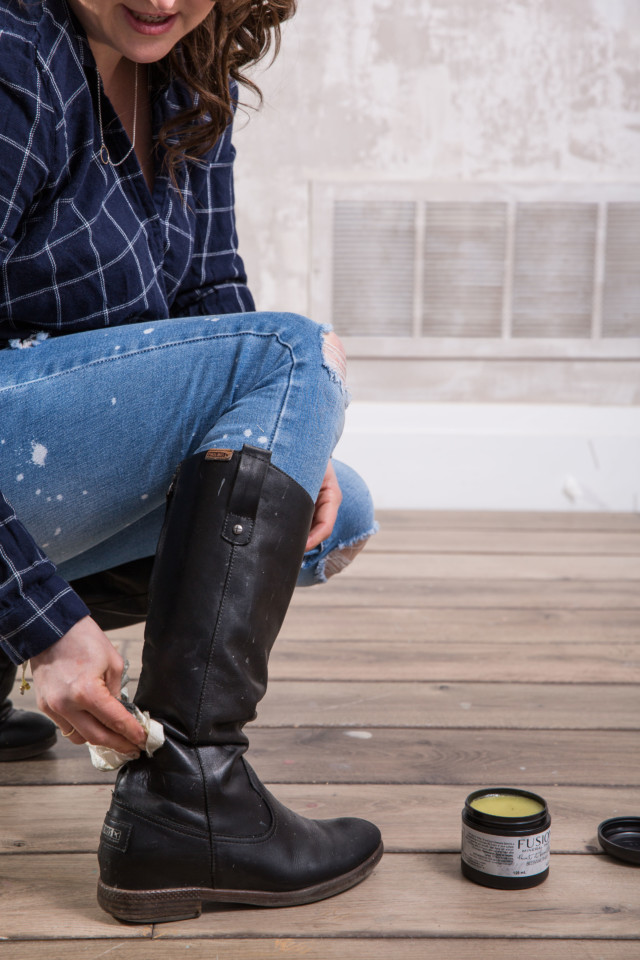 Revitalized Leather Boots
Now don't those look good! And who'd have thought you could breathe life back into your tired leather boots using beeswax usually reserved for furniture as polish.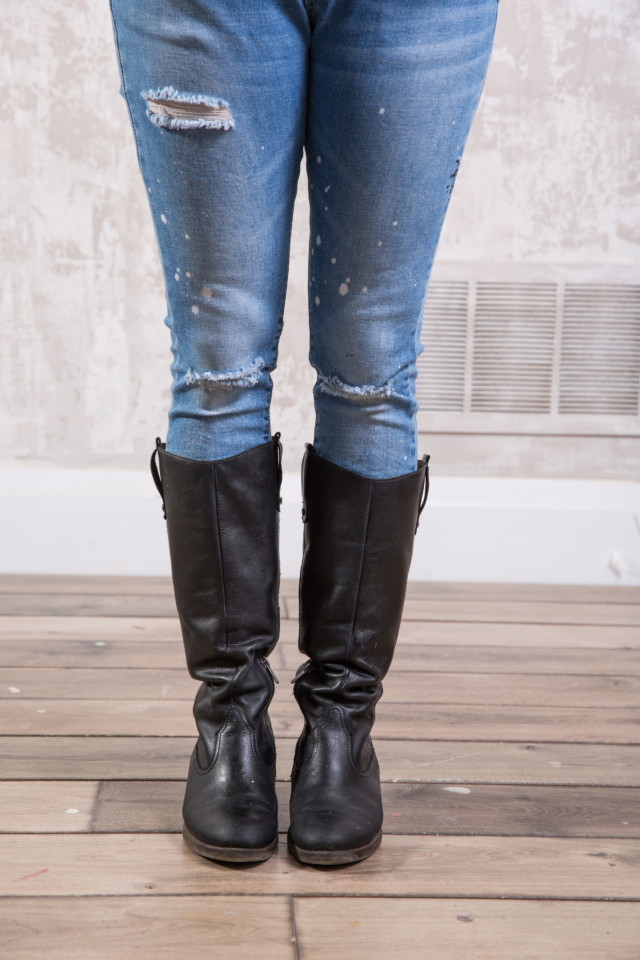 Sashay into fall with your best foot forward! And share your fashion rehab projects with us on Facebook and Instagram.