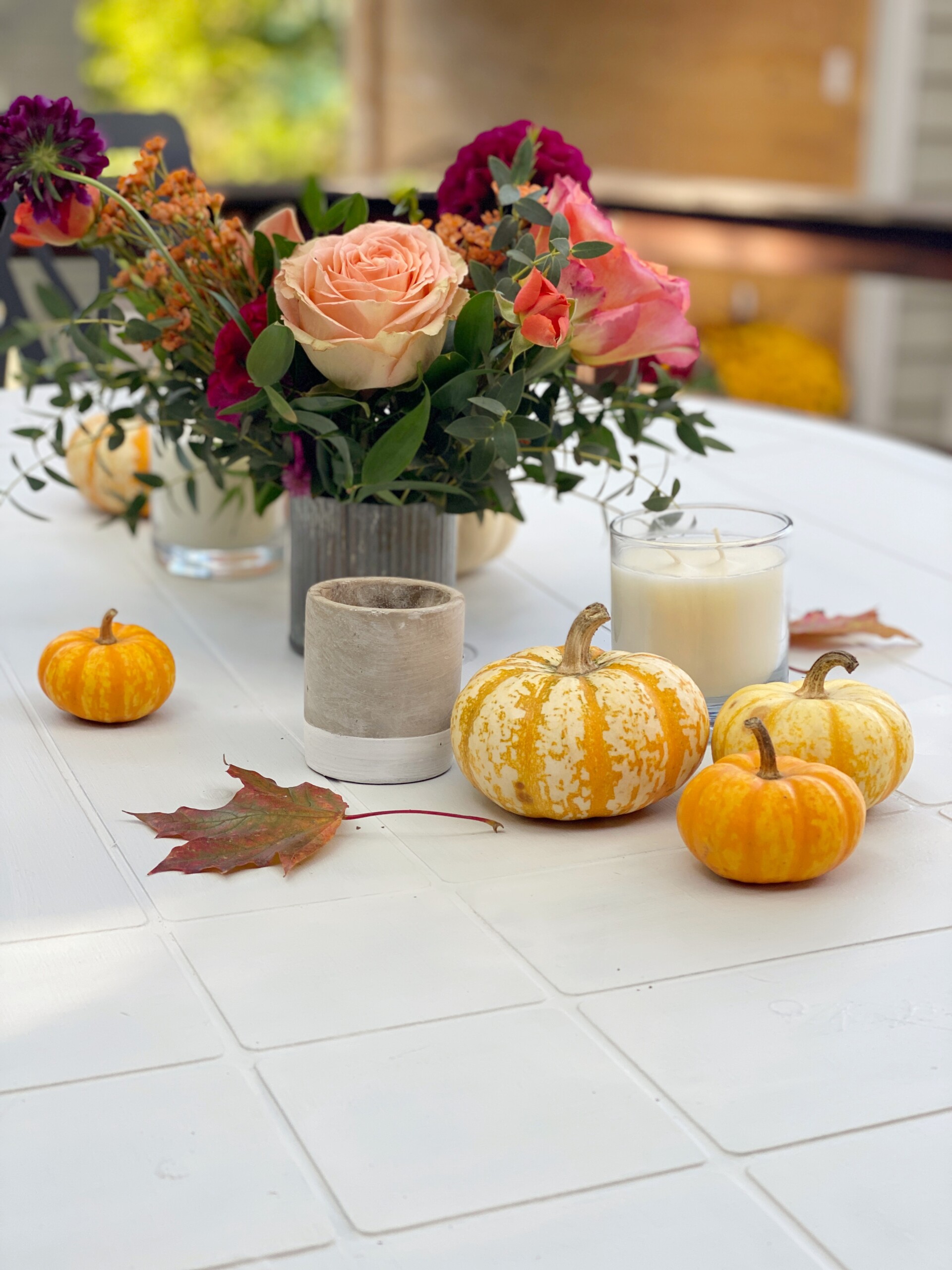 Share:
This table has seen better days – we've already made over this plastic table once before using Lichen – but we wanted a fresh new simple tablescape makeover for our family Thanksgiving dinner. Follow along to see how an outdoor plastic table makeover can be done in under $50!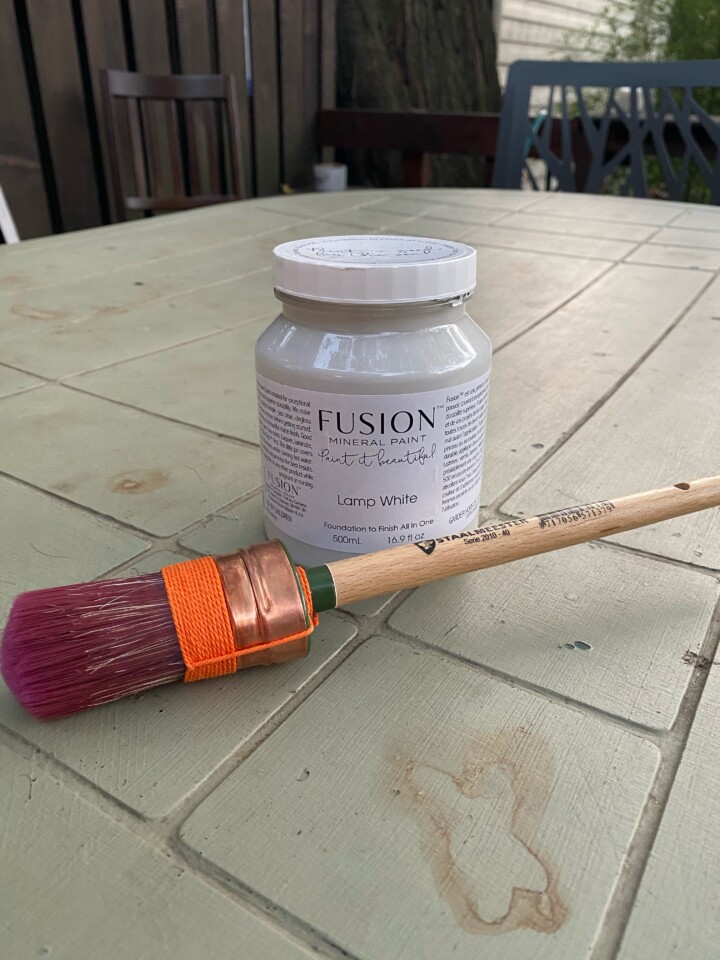 Supplies needed.
Lamp White Fusion Mineral Paint
Fresh flowers optional
Painting a plastic table.
The first step of any project should be cleaning and we used Fusions TSP alternative de-greaser for this table. Just a couple caps full into some warm water and we washed the table down. Fusions TSP is bio-degradable and a no-rinse formula. So as soon as it is dry, it is ready to paint.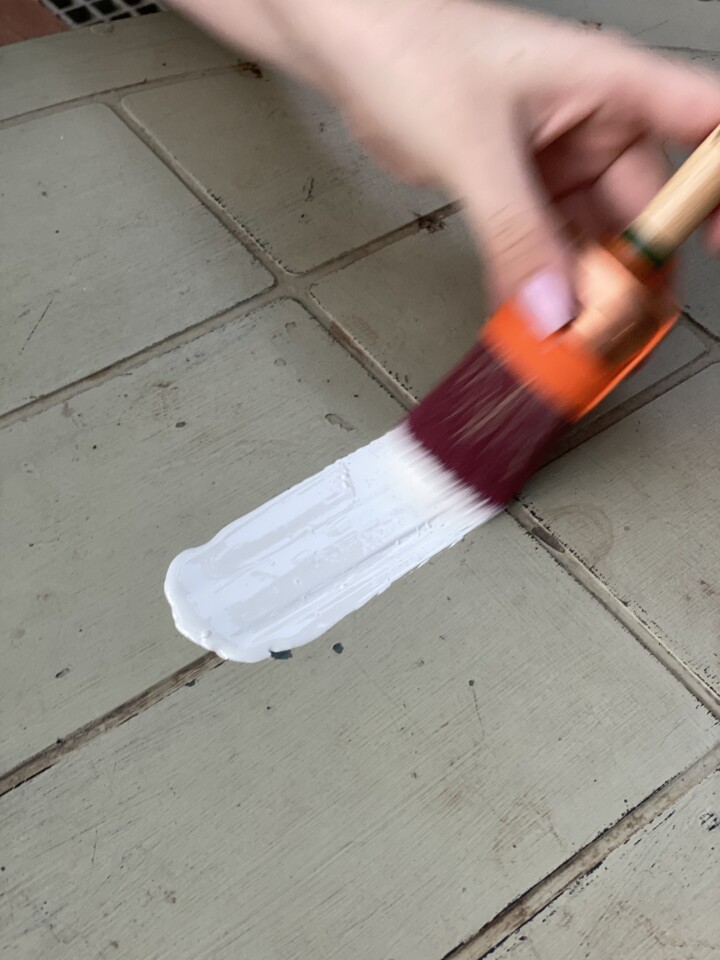 Meagan used the Staalmeester round 2010-40 brush. This oval brush holds an incredible amount of paint making your painting job quick and easy as well as minimizing brush strokes. We have a post all about avoiding brushstrokes here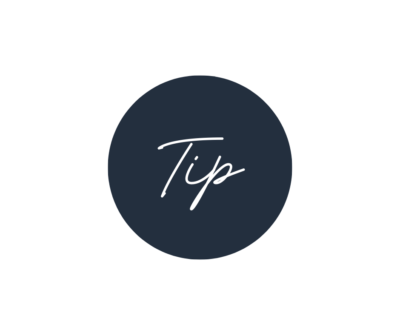 Tips for minimizing brush strokes – less paint on your brush – and 2 thinner coats versus 1.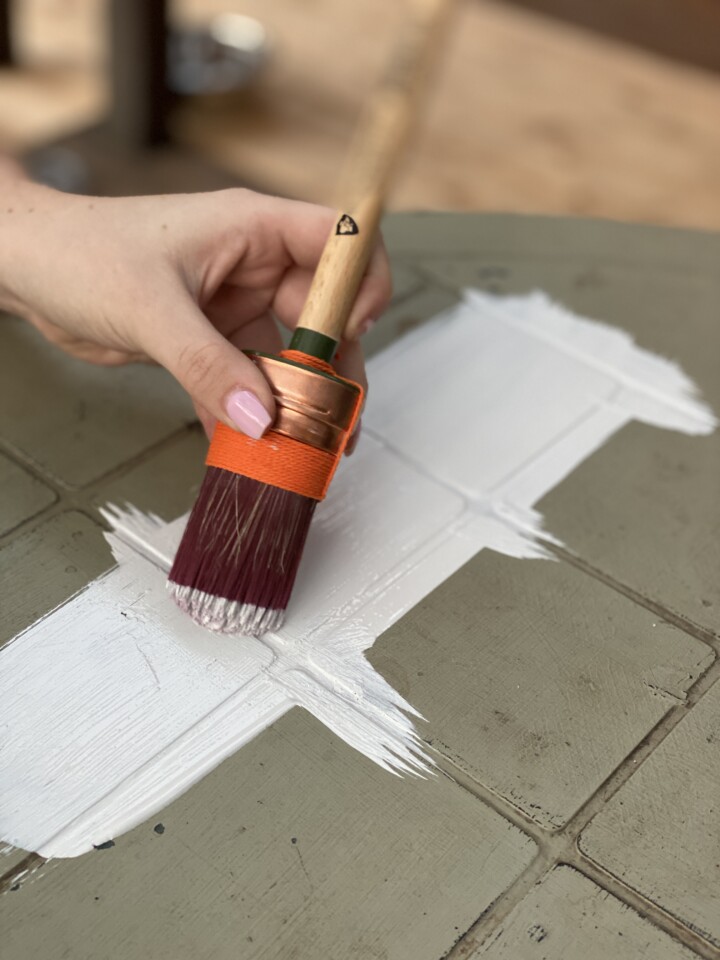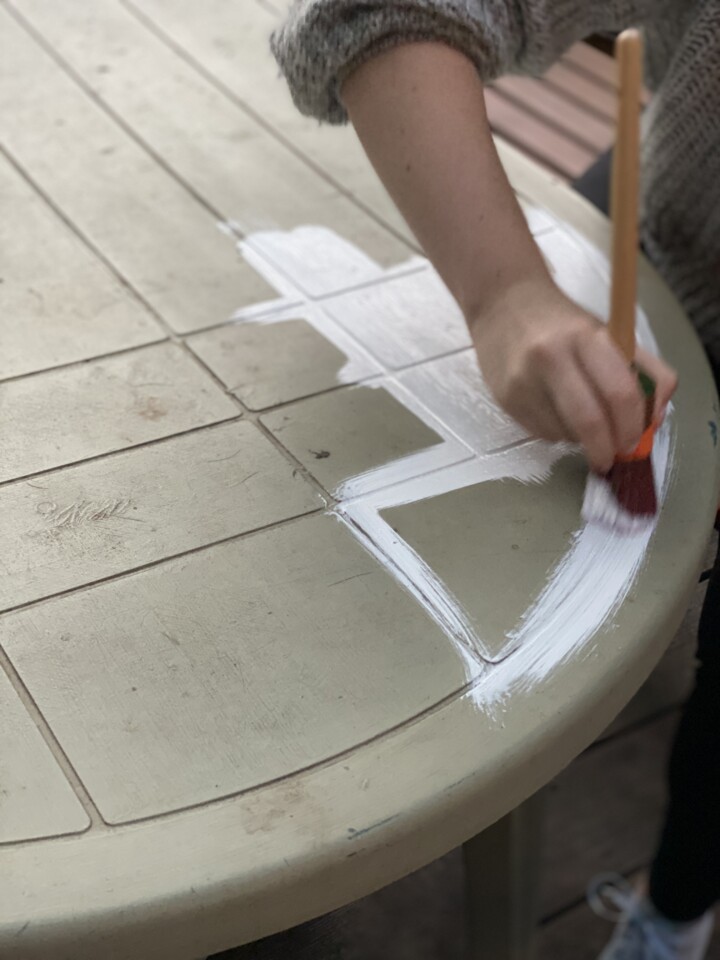 Making life pretty
Our Family was celebrating Thanksgiving together and our Mom Loree was cooking up a storm in the kitchen. Meagan and I thought we should make over our dingy plastic outdoor table and make it look pretty for the occasion. We did a Facebook Live showing you how quick and super easy it was to do.
All in the details
With just 2 thin coats of Fusion Lamp White, the table was ready to set. We gathered some leaves from the garden and a few pumpkins. We grabbed a  couple of candles from the house and added a pretty fresh flower bouquet as the centrepiece.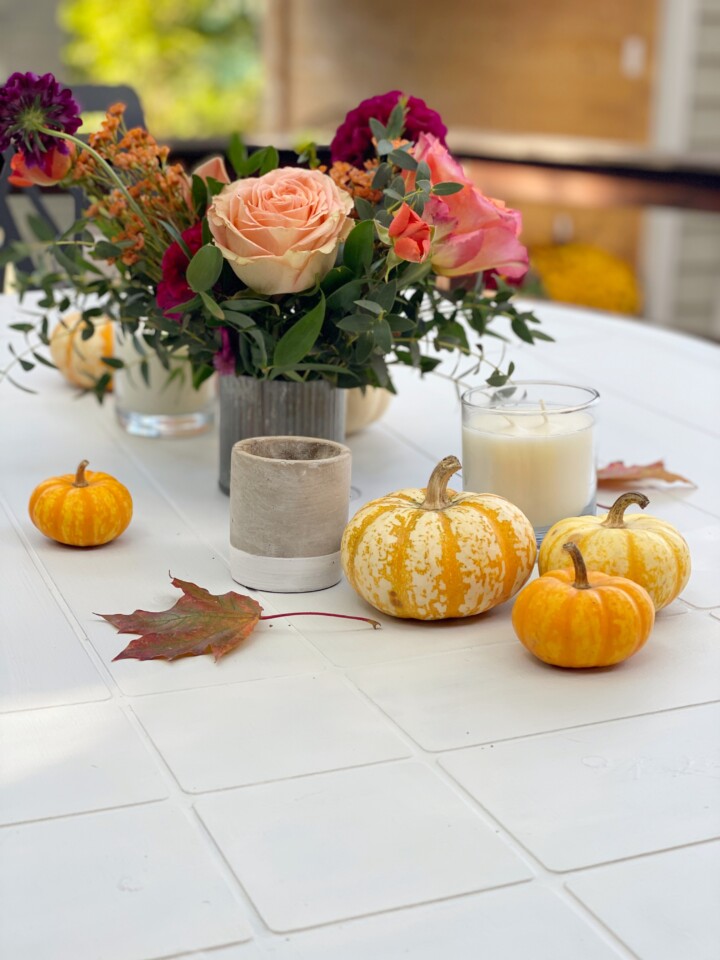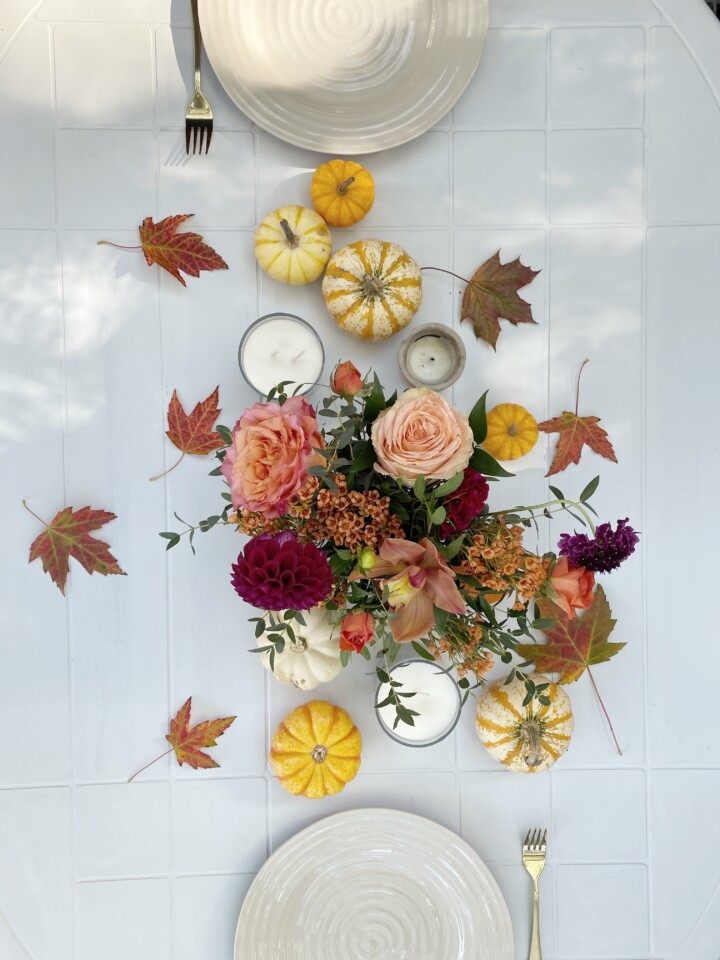 Our family Thanksgiving dinner was enjoyed in our garden on our newly made-over plastic table. What do you think of this project? Leave us a comment we just love hearing from you all.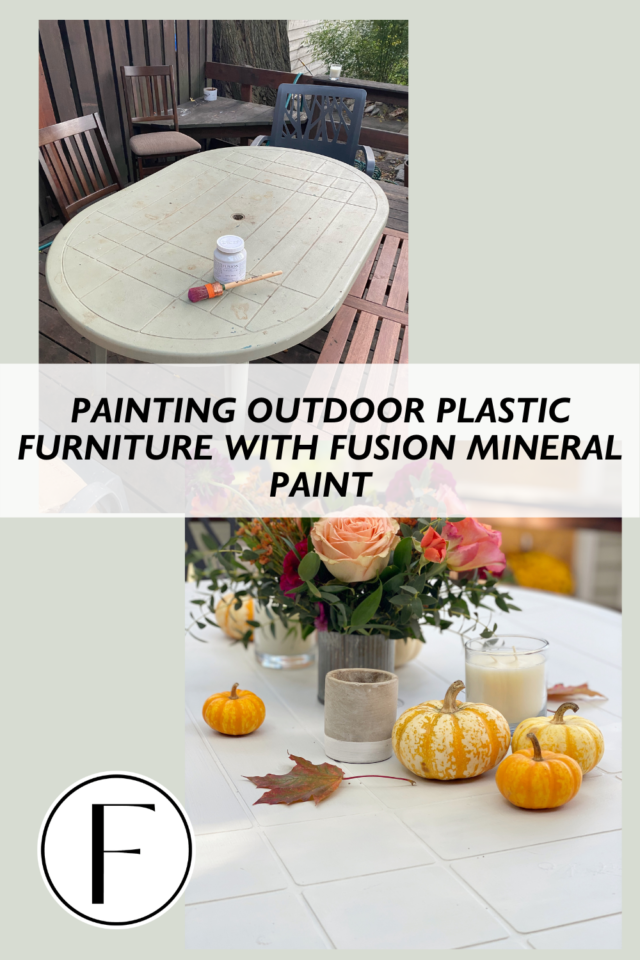 Pin this for later or see our Pinterest account for more inspiration