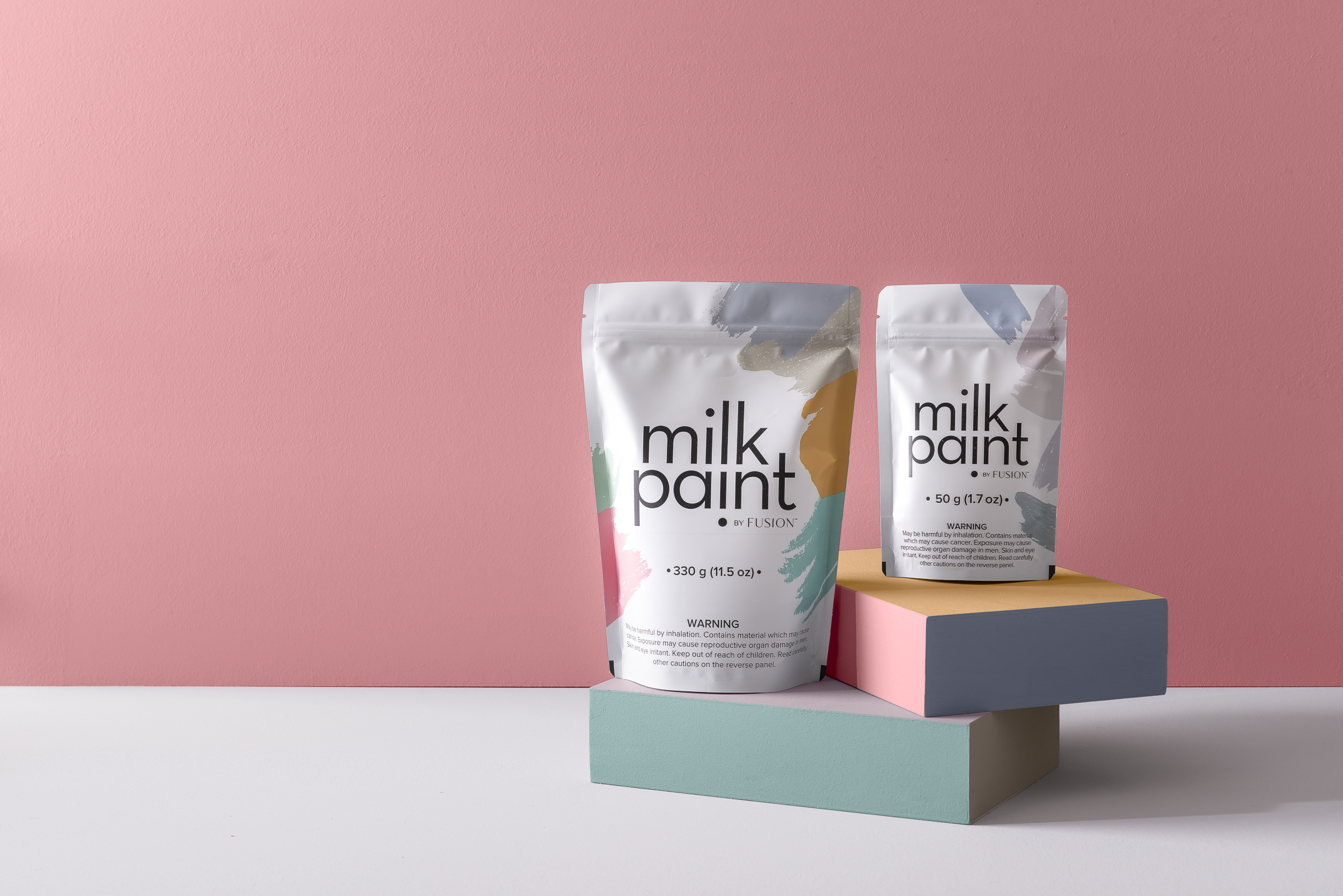 Share:
With the introduction of the newest member to our Fusion family, Milk Paint by Fusion, it's the perfect time to take a look at each paint. Each paint is unique and has its own special qualities, so no matter what project you're working on or look you're going after you can achieve it with Fusion. So which one is right for you?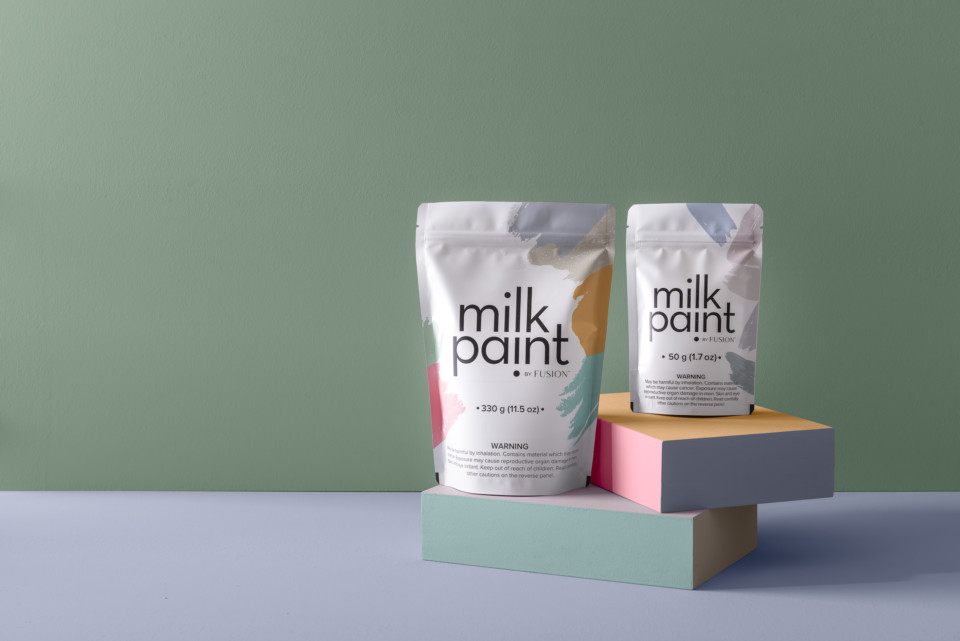 Milk Paint VS Mineral Paint
It's all about discovering the benefits to each, looking at the key differences, and considering the project and end result you're after. But before we look at what makes these two paint styles different, let's talk about what you'll find with all Fusion paints.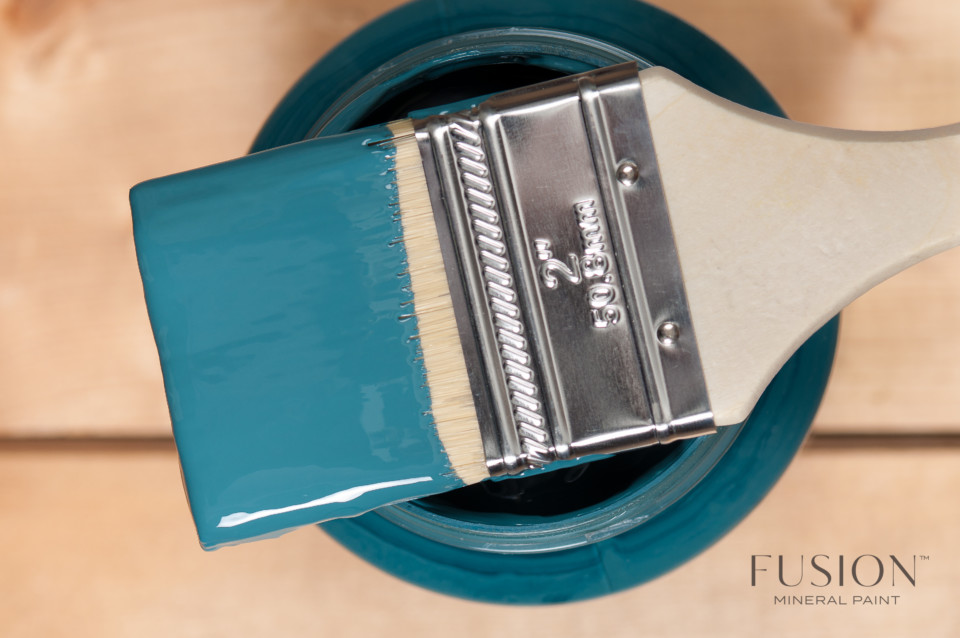 First and foremost, all of our paint is completely VOC-free so you can feel good about bringing these non-toxic formulations into your home. Both paints offer a durable, premium finish that will bring that wow factor. And as always, all of our paint is made and poured by hand in Canada.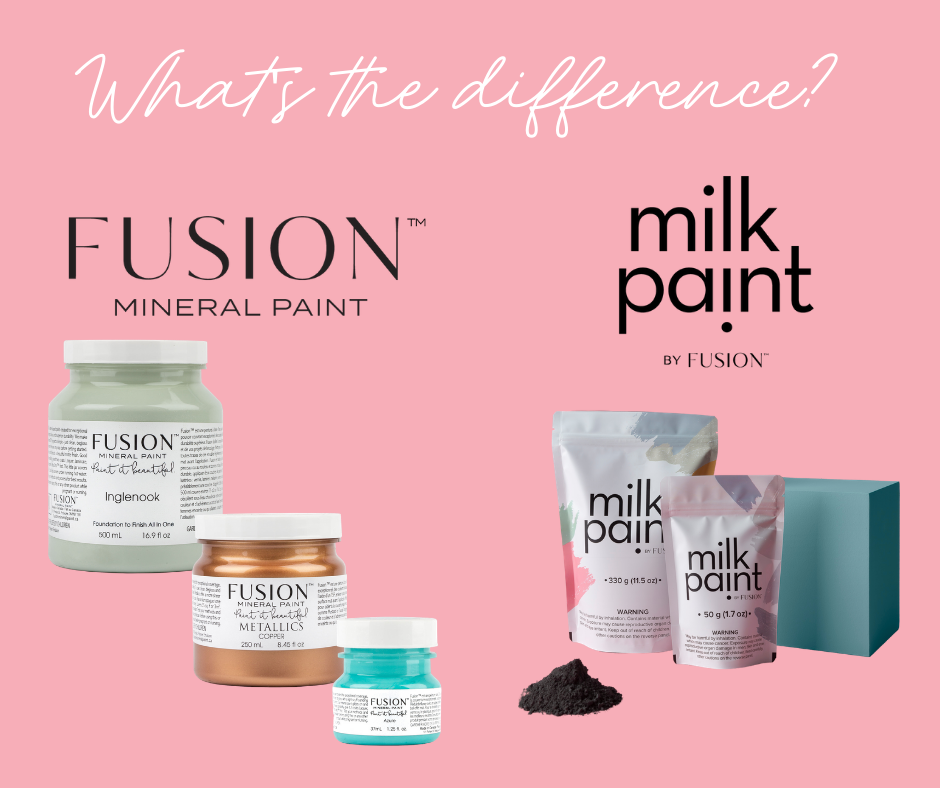 Now, let's dig in! 
Milk Paint by Fusion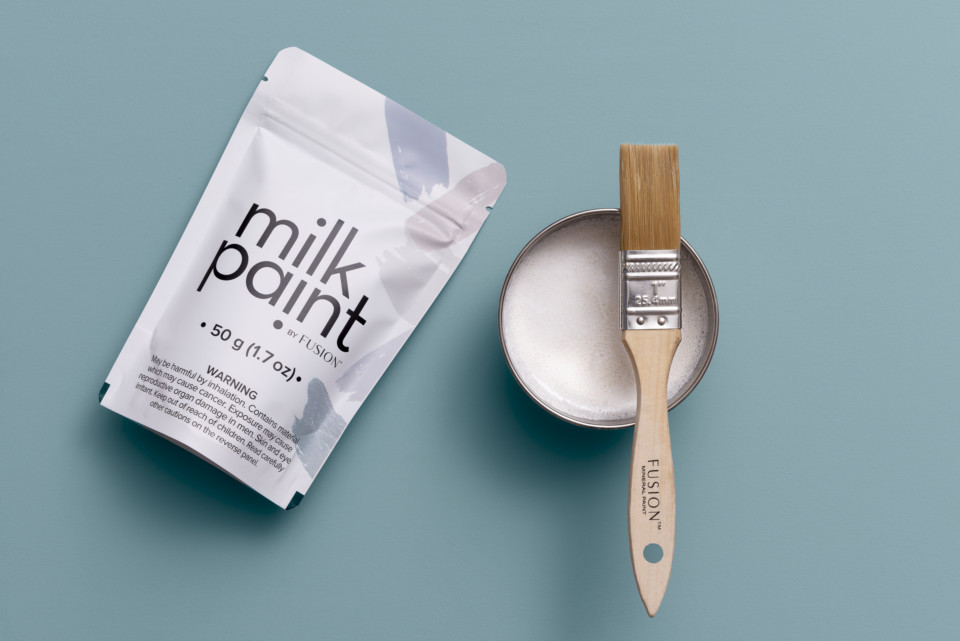 Milk Paint by Fusion – our newest launch under the Fusion family! When creating our new Milk Paint brand, we wanted to flip the perception of this paint on its head! Many think of Milk Paint as being not durable, only creating a stain effect, or only giving a rustic look, well get ready to meet endless possibilities with Milk Paint by Fusion! While milk paint has been around for a really long time (and for good reason), we wanted to add our own unexpected twist. Milk Paint, made modern.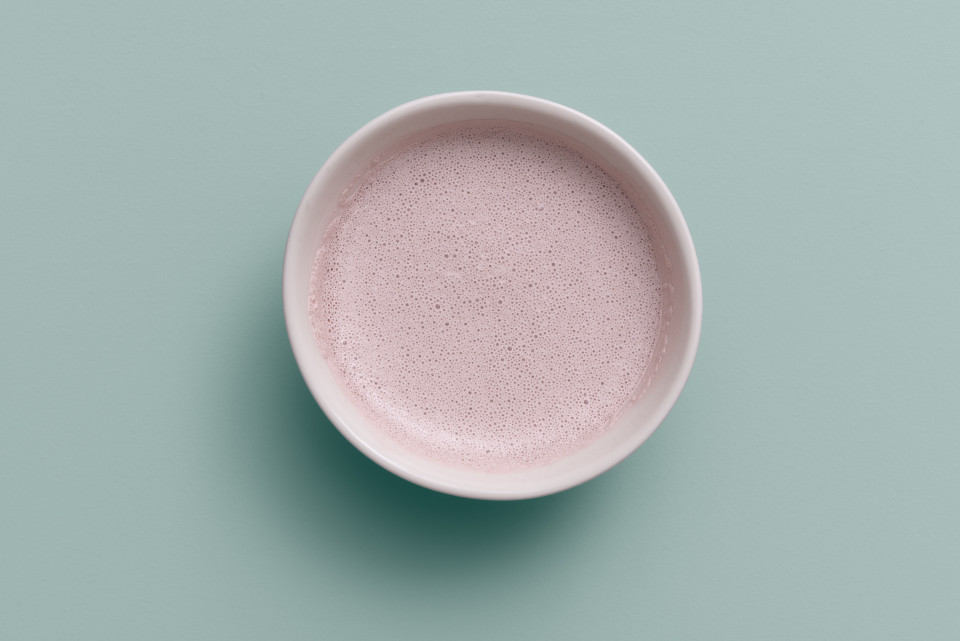 Why we love Milk Paint by Fusion: one of the most unique things about our Milk Paint by Fusion is how incredibly versatile it is. From sleek and modern, to chippy and vintage – the magic is in the mix.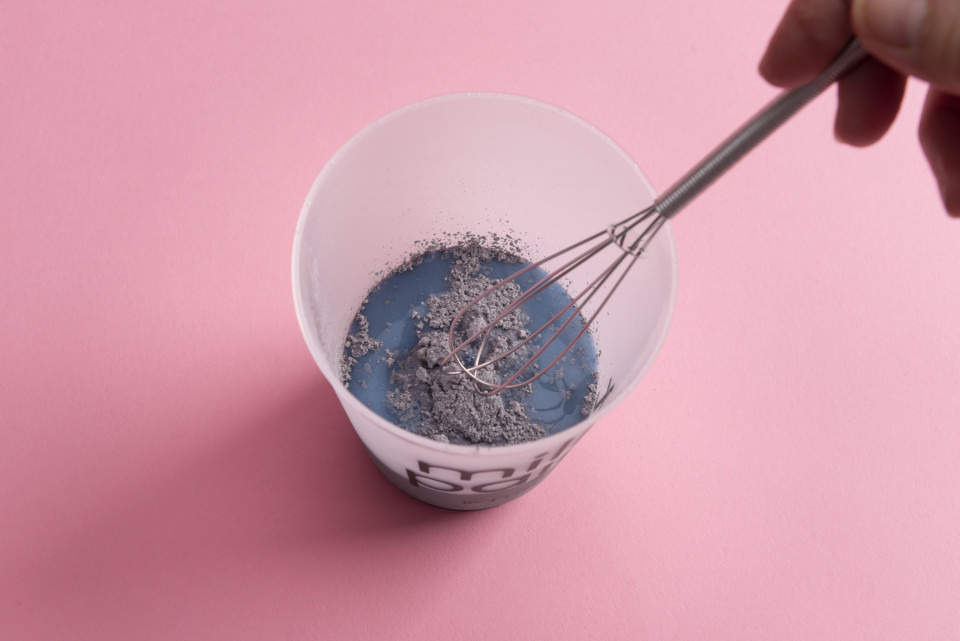 Milk Paint comes in powder form – just add water, stir and apply. This is a beautiful thing because it's simple to do but makes a difference because it means you're in control of how much or how little paint you want to use. Go ahead and store any left over powder for your next project!
Learn how to mix 3 different mixes using Milk Paint by Fusion
Milk Paint also has a thinner consistency than most paints but has amazing coverage. Again, depending on how much water you add, you can achieve a different look. For example, you make any paints a stain (bonus!) by simply adding more water. 
Although it comes with a few more steps, it's all about diving in, having fun and getting creative. 
Milk Paint is right for you if…
You like to try new things and jump at the chance to get creative

You're up for mixing paint and adding topcoats to achieve a specific look

You're looking for a more buildable application 

You want the details to shine through (for example, you want to showcase the grain of wood but add a splash of colour)

If you're worried about brush strokes, this paint is for you. It self-levels, leaving no brush strokes behind

It's really about the overall look and feel you get with Milk Paint by Fusion, it's so unique that once you paint with it you'll really see and feel the difference.
Fusion Mineral Paint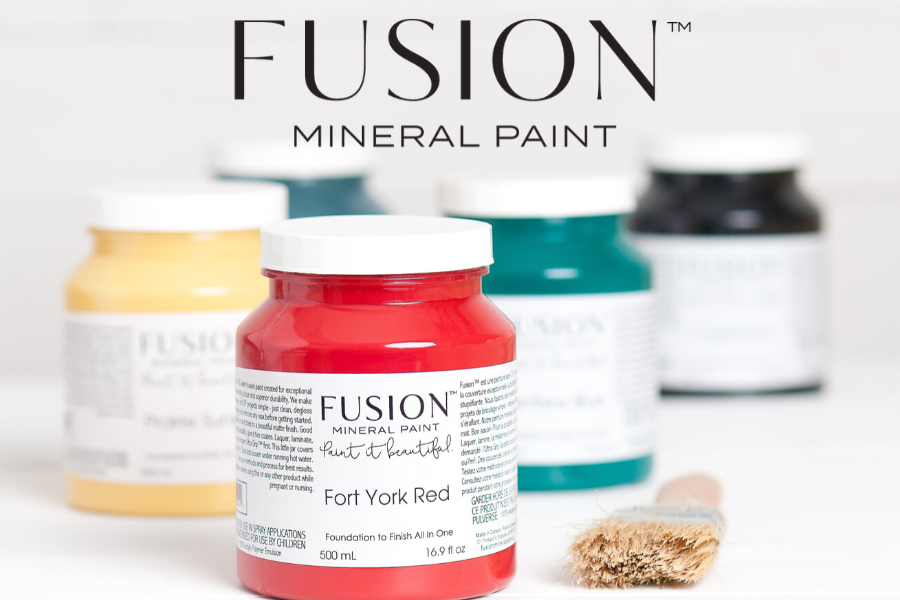 Let's talk about our mineral paint – a beloved favourite adored by DIY enthusiasts around the world. Fusion Mineral Paint is an acrylic formula known for its incredible, smooth-as-butter finish. With limited prep work required and a built-in topcoat, Fusion is perfect for virtually any surface. Just pick a colour and start painting!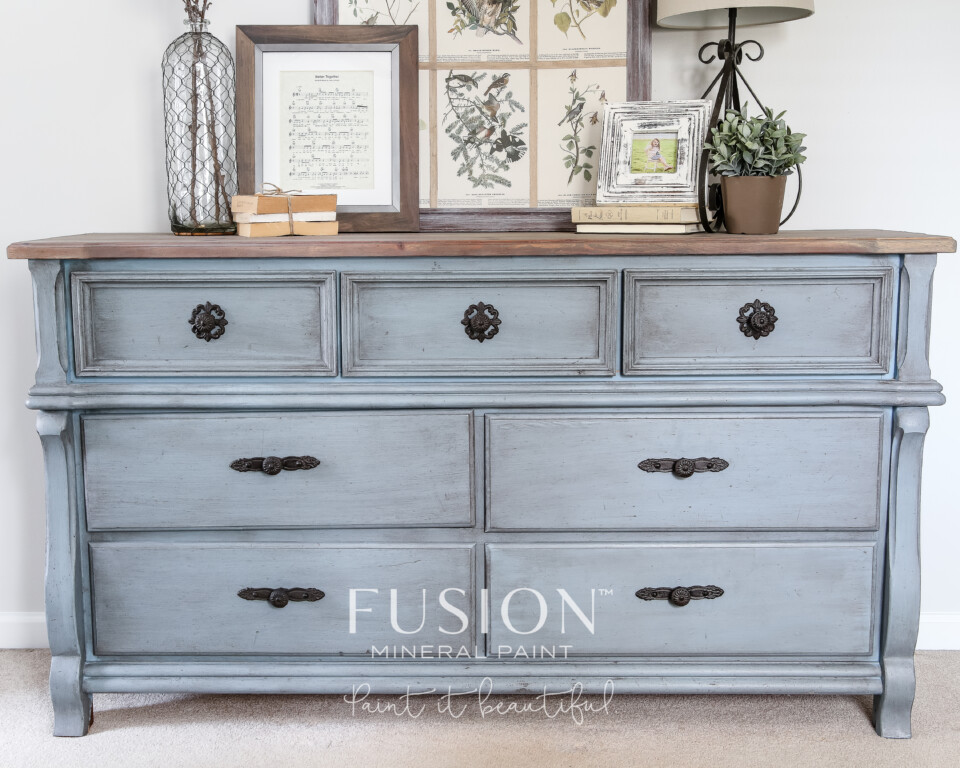 Fusion Mineral Paint is right for you if…
You're looking for a pour-and-go formula

You want a no-fuss paint that required minimal prep work

You'd prefer to not have to add a topcoat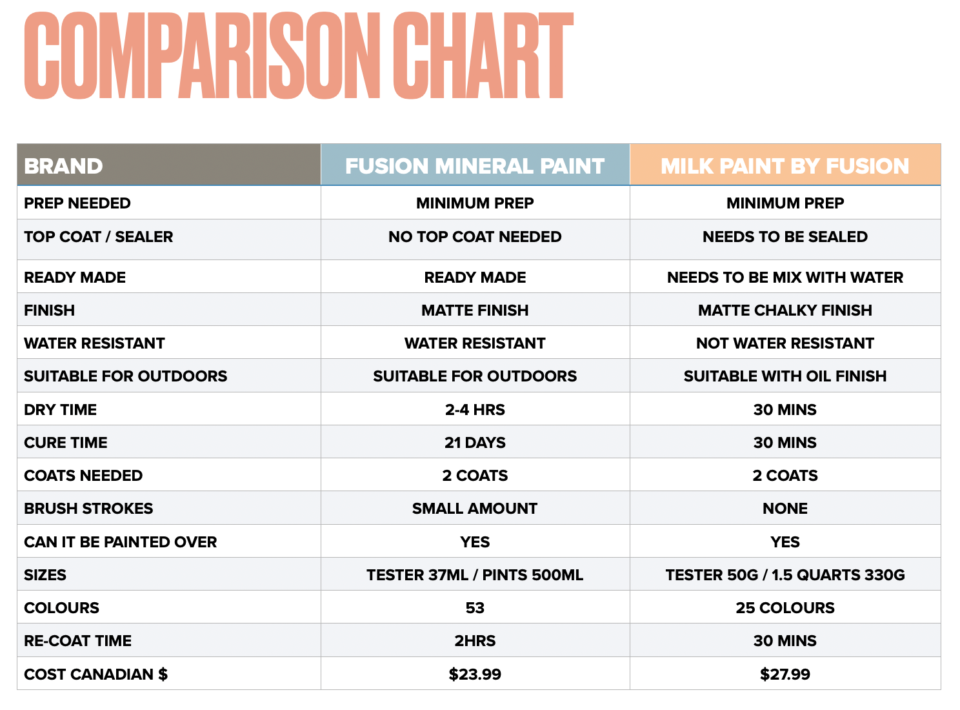 We love both our Milk Paint and Mineral Paint for different reasons, and they both have a special place in our homes and hearts. Have a question about either formulas? Visit us on Instagram – @fusionmineralpaint and @milkpaintbyfusion. We are here to help!
Happy Painting, Fusionistas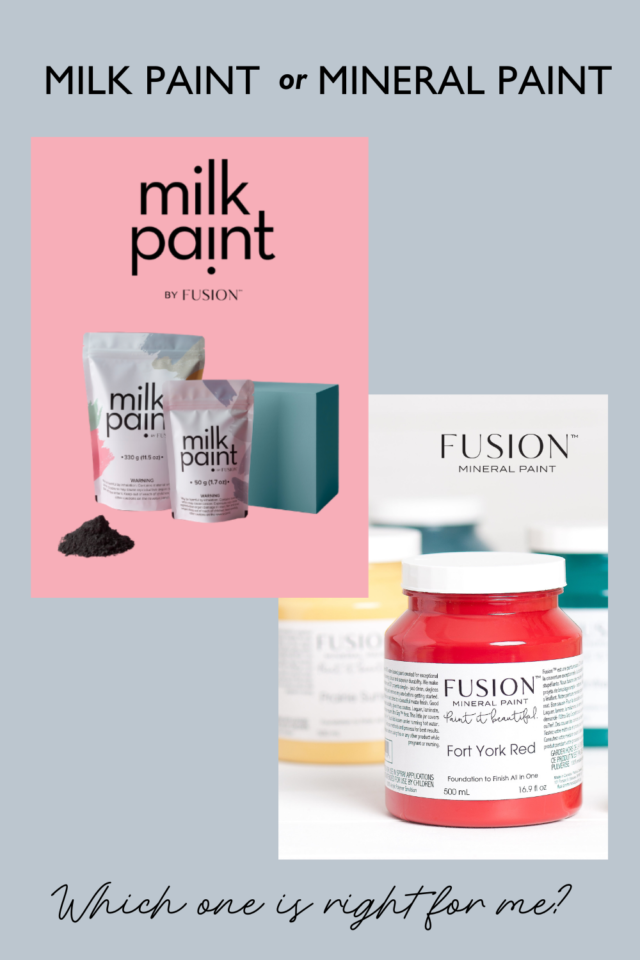 See more inspiration on our Pinterest