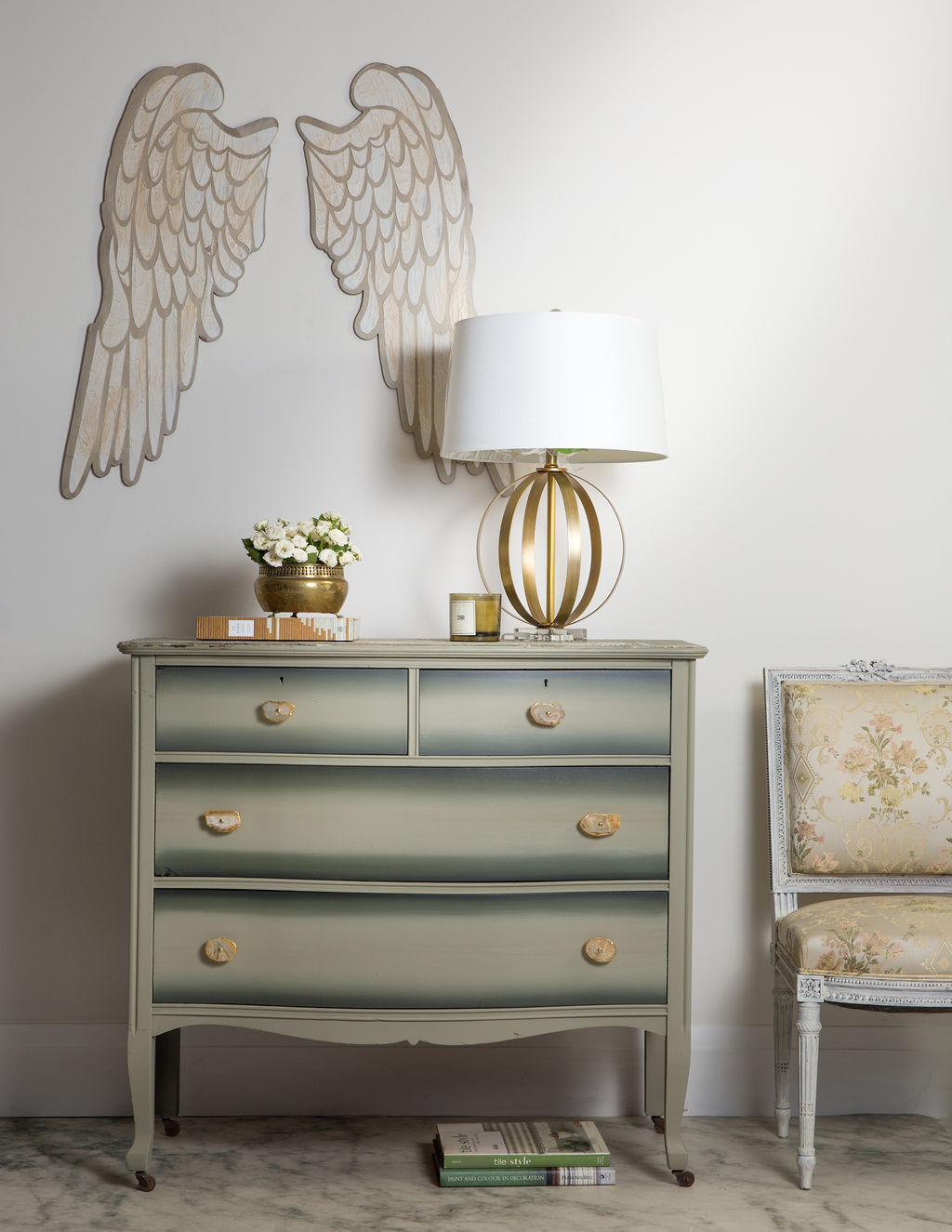 Share:
Blended and Ombré paint effects are a fantastic way to create soft moody art on your furniture pieces. Ombré is a fun technique and can blend with Fusion too! Follow along with this blog post and see how we created this Ombré blended dresser.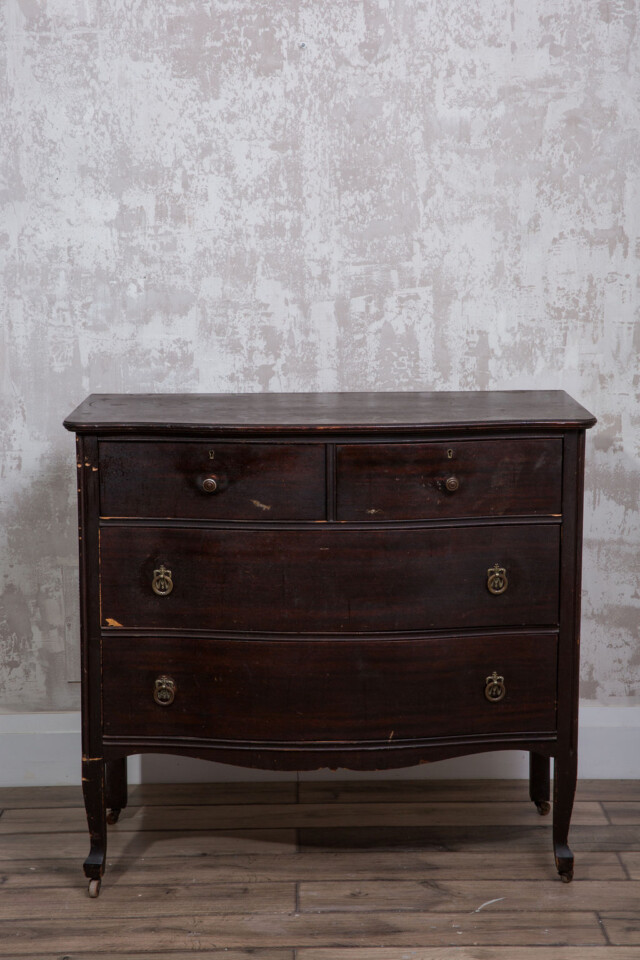 Supplies needed.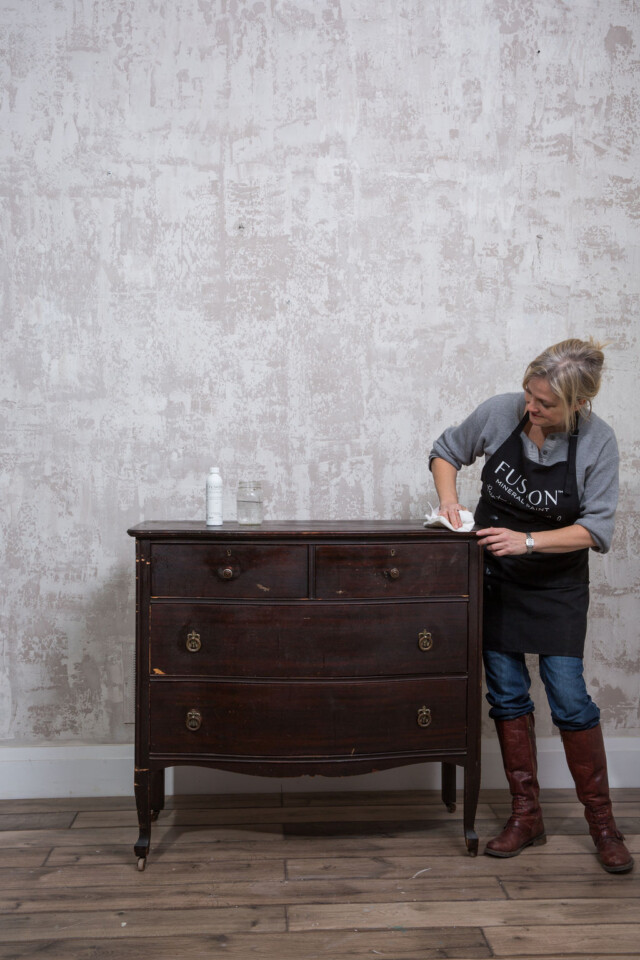 Prep
We always say prep is important! and when you have a piece that is this old, it is the best idea to clean thoroughly with our TSP no-rinse formula. Years of dirt and grease can build up without being visible. Find out more in the video.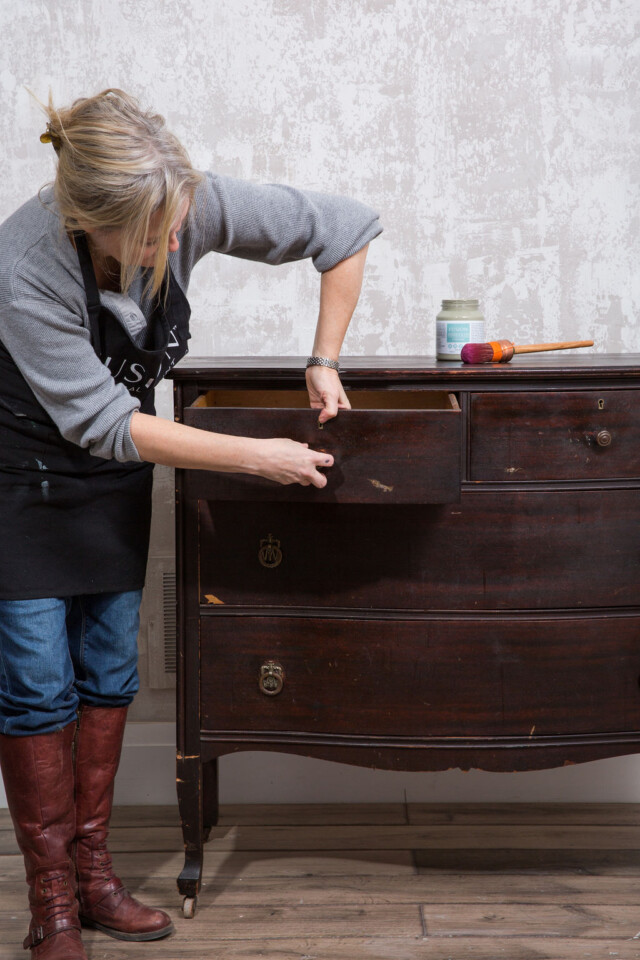 After cleaning well remove all the hardware and save for another project or clean them up if you want to reuse them.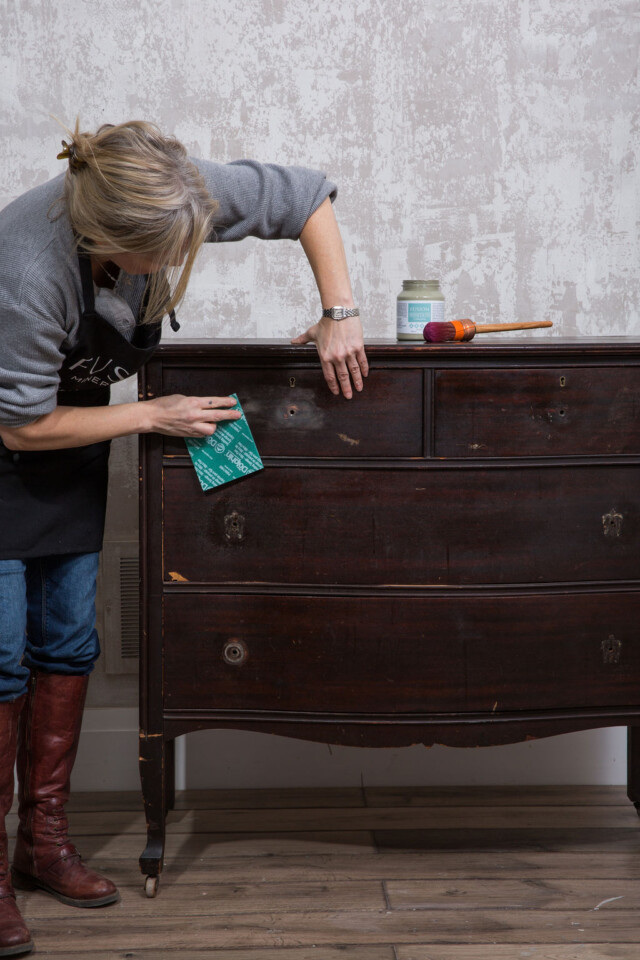 If the finish you are painting over has a sheen to it or dents and dings that you want to fill and repair, now is the time to do that. Once you have, scuff sand the entire piece. Just a light wipe over with the sandpaper is all that's needed for this dresser.
Base Coat
For the Ombré blend, we need a base coat to work on. The dresser was painted with one coat of Lichen. This will be the perfect middle colour for the Ombré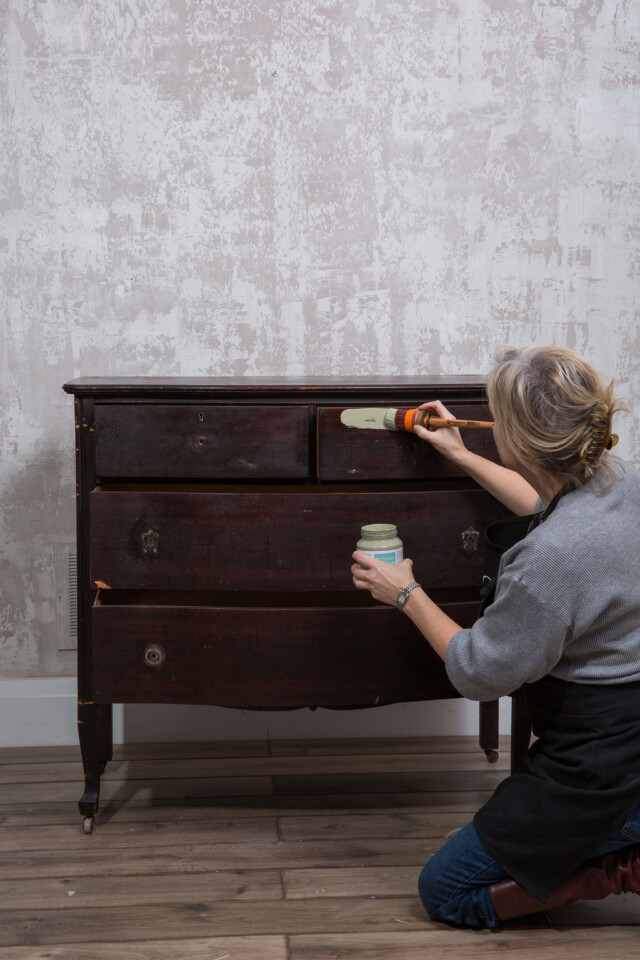 Lichen from the Penney & Co Collection has fantastic coverage and so one light coat was all that was needed.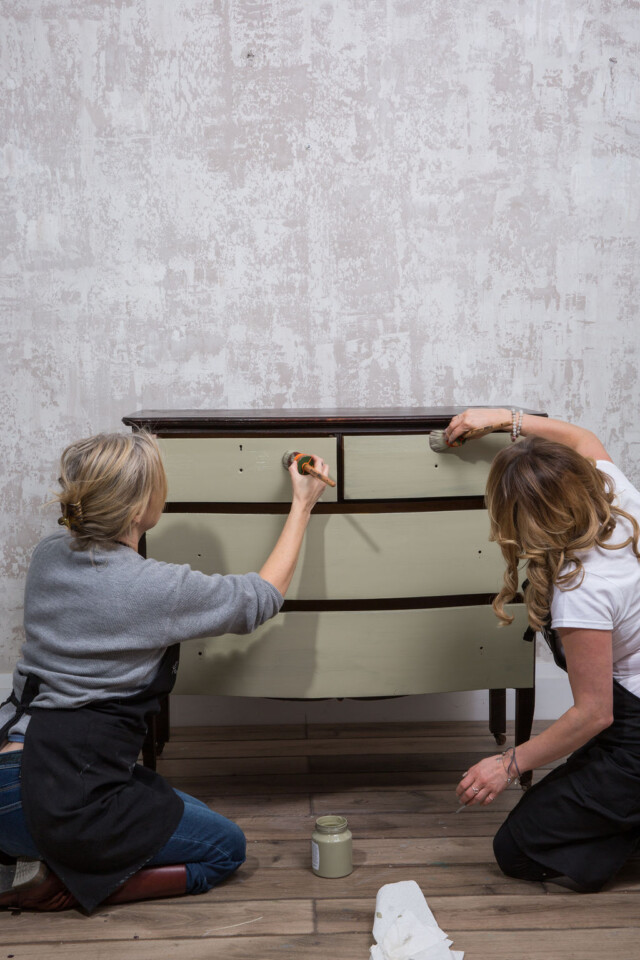 Ombré blended dresser with Fusion Mineral Paint
We used wax paper as a mixing palette but a piece of cardboard would work just as well. A small amount of Coal Black, Bayberry and Lichen was added to the palette and the Flat Ultimate ONE Synthetic brush was dampened with water from a spray bottle. Not too wet just damp.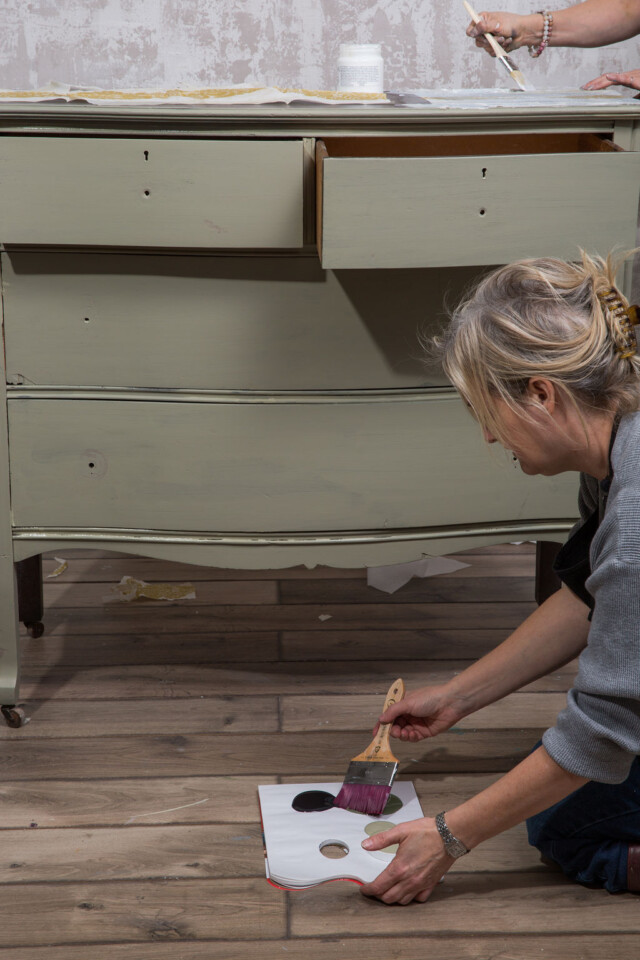 The very edge of the brushed was dipped into the Coal Black, that would act as the shadowing on the top and bottom of the drawer front. The Bayberry was added next the Coal Black and lastly the Lichen (our base colour) was added to the inside section of the brush.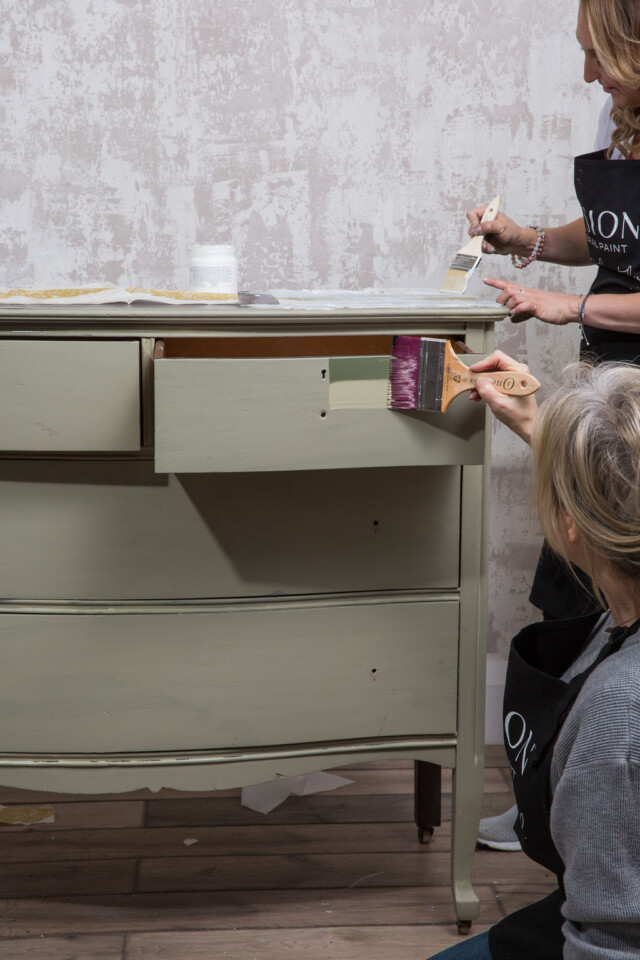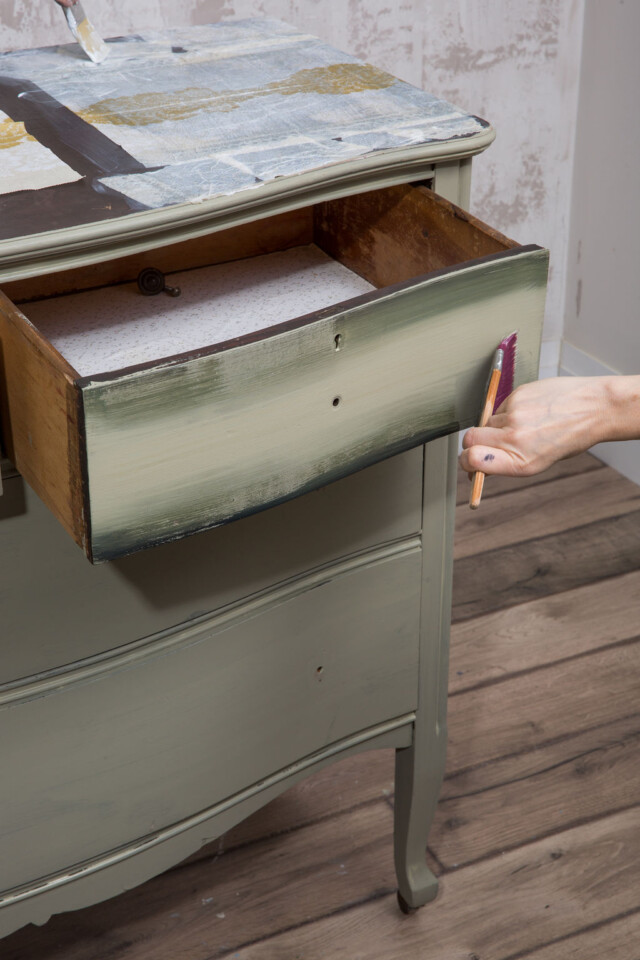 The trick to getting this top and bottom ombré blend is to flip the brush! that way you get the same exact look on the bottom.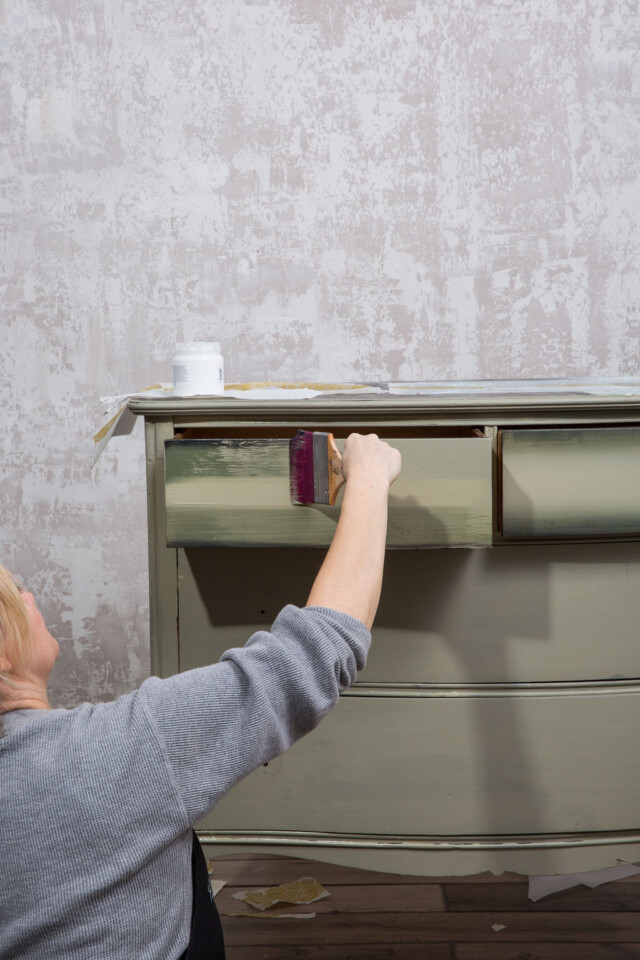 When you feel the brush dragging a little spritz your brush with a little water, this will help the paint flow nice and smoothly. Water will also help your blending and stop the paint drying on your brush. Brushing back and forth and moving your brush up a little and then down a little will blend the colours beautifully.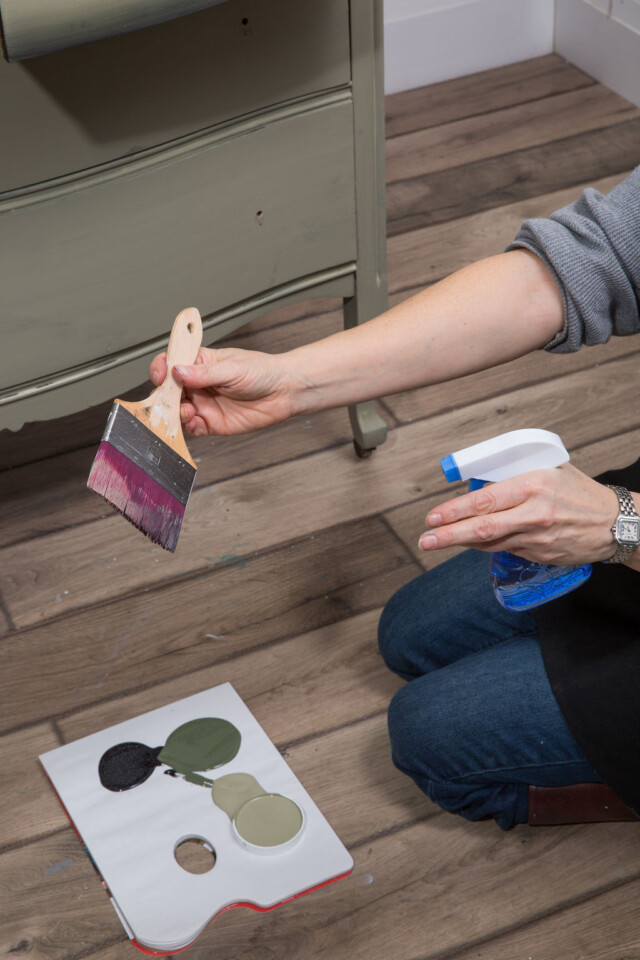 Practice makes perfect
As with all new techniques, we would recommend you practice on something first to get the feel for it. Once you get into a flow then attempt your furniture piece. Some new fabulous hardware was added and the results are stunning!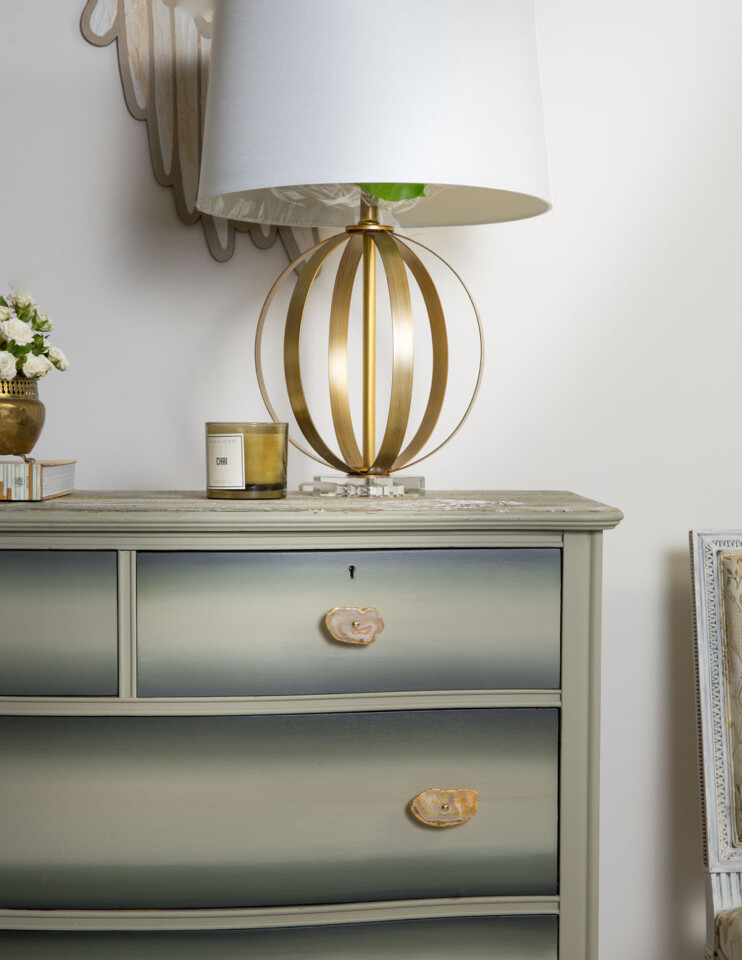 Look how seamlessly this has been achieved. You can blend too!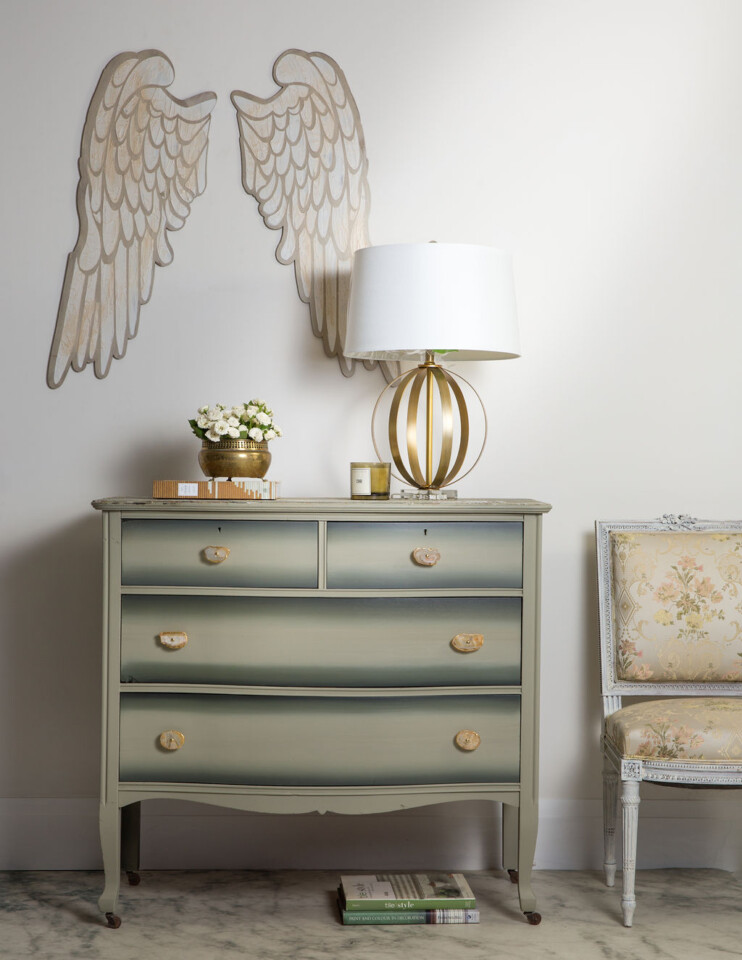 Next week on the blog we will focus on the mixed media aspect of this gorgeous dresser, so stay tuned for that!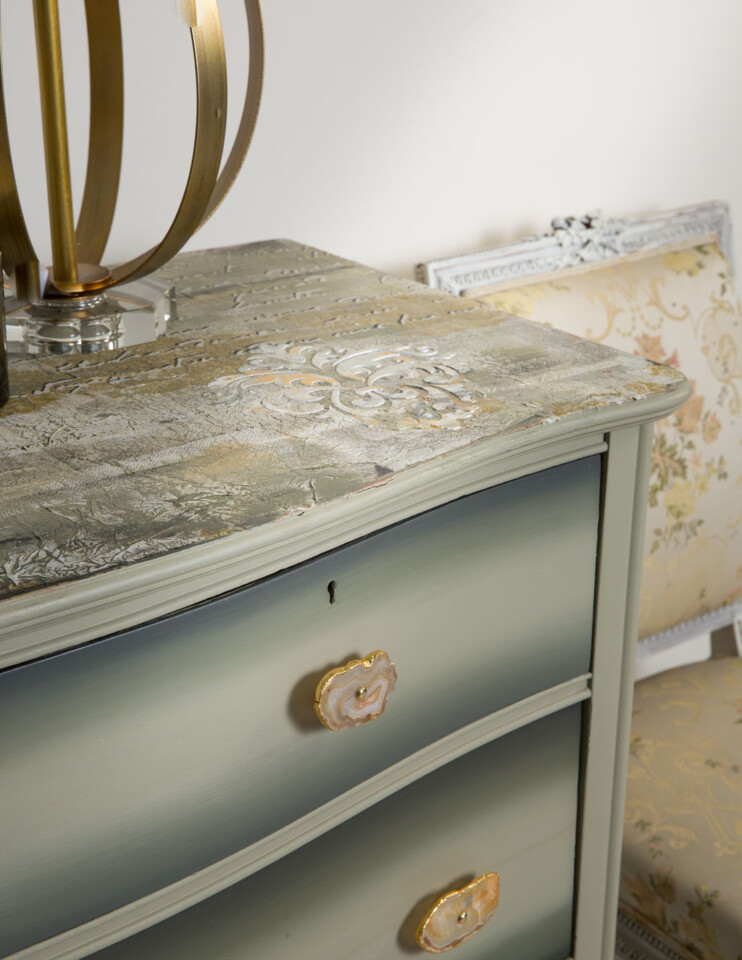 Have you tried blended or Ombré with Fusion? We would love to see your projects over in Paint it Beautiful our Facebook group. Or is Instagram is your jam tag your blended pieces there!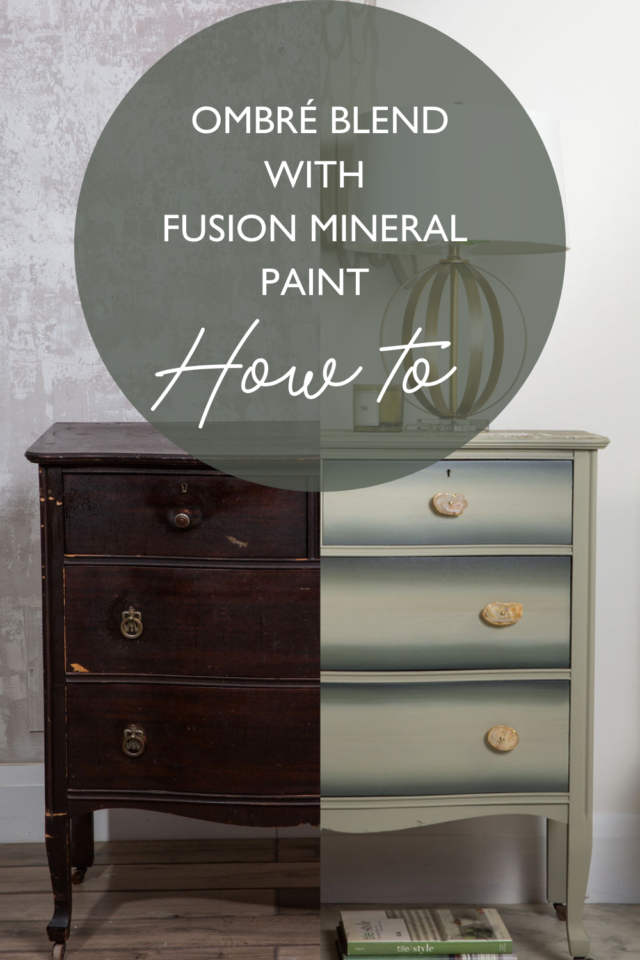 Pin this for later! and be sure to follow us over on Pinterest for more inspiration.