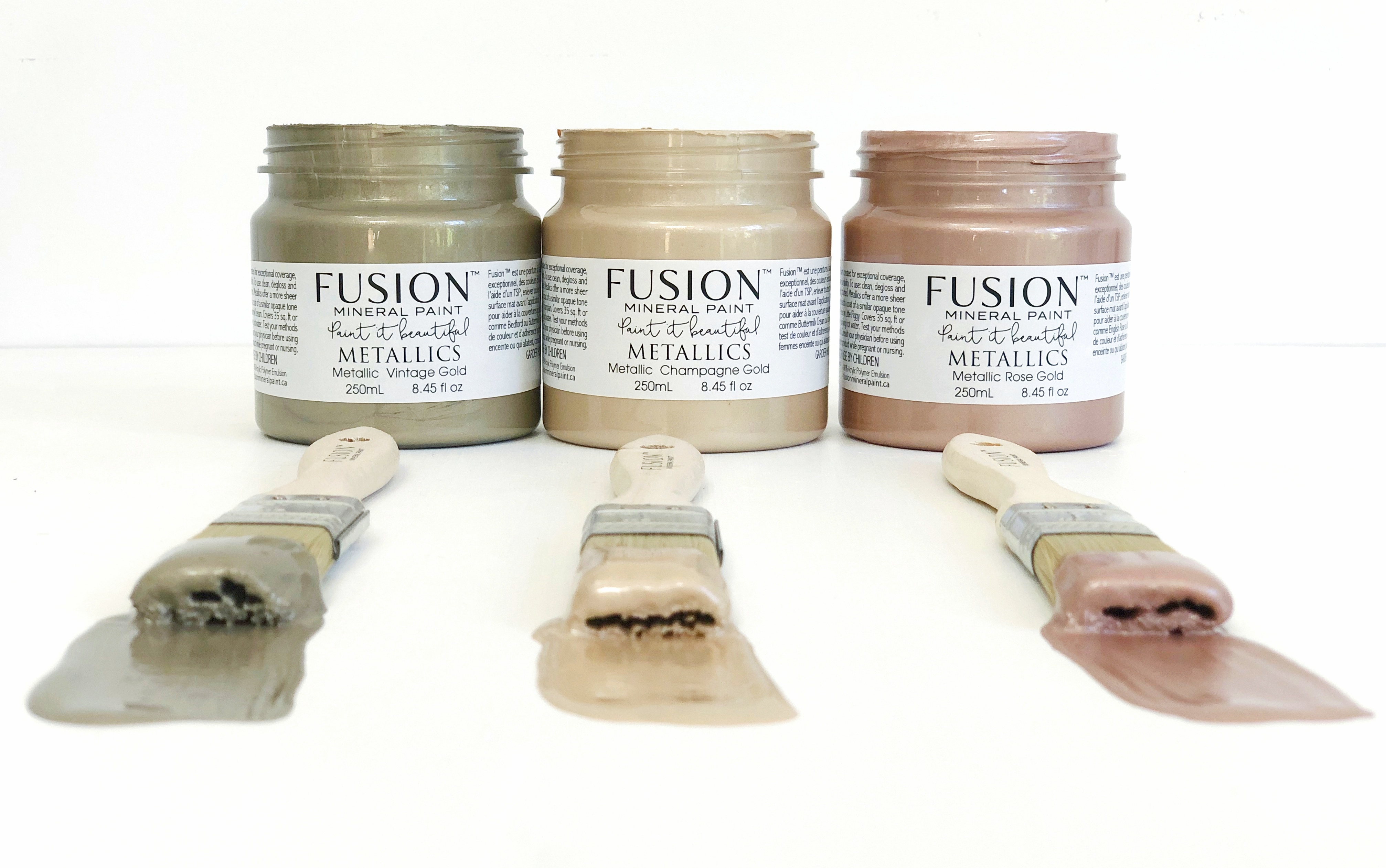 Share:
Our metallic paints have been growing increasingly popular so needless to say we're so happy to announce THREE new limited edition Fusion Metallic paint colors! Our metallic paints are made with pure mica pigments to give you a shimmer like no other. Whether you want a faux aged patina finish or a modern glam look, we're absolutely positive you will find one to suit your painting needs. We have been waiting to share this announcement for some time now, without further adieu,  here are the Fusion Mineral Paint's Limited Edition Metallics!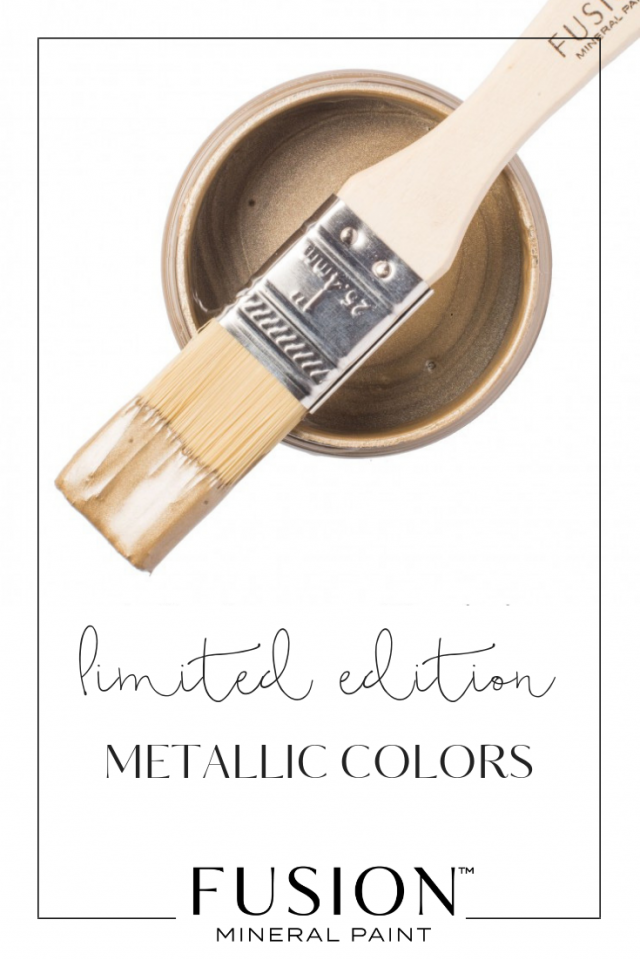 So let's introduce our new metallic colors, shall we?
First up, our Metallic Rose Gold.
We don't have to tell you that in the last couple of years, Rose Gold has exploded onto the scene, appearing almost everywhere you can think of. It's in home decor products, jewelry and even on our cell phones.
This super on trend color, Metallic Rose Gold paints a soft and fun punch of pink, that we could easily see being used on a side table or a detailed stencil against a crisp white back ground. Or perhaps around an old mirror from a thrift store for a more chic look!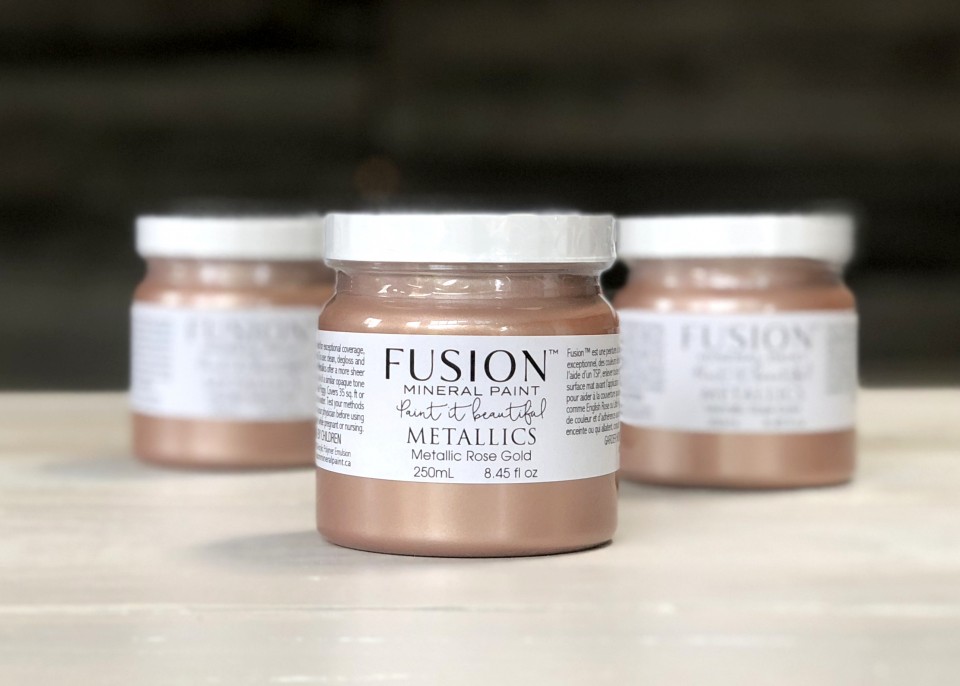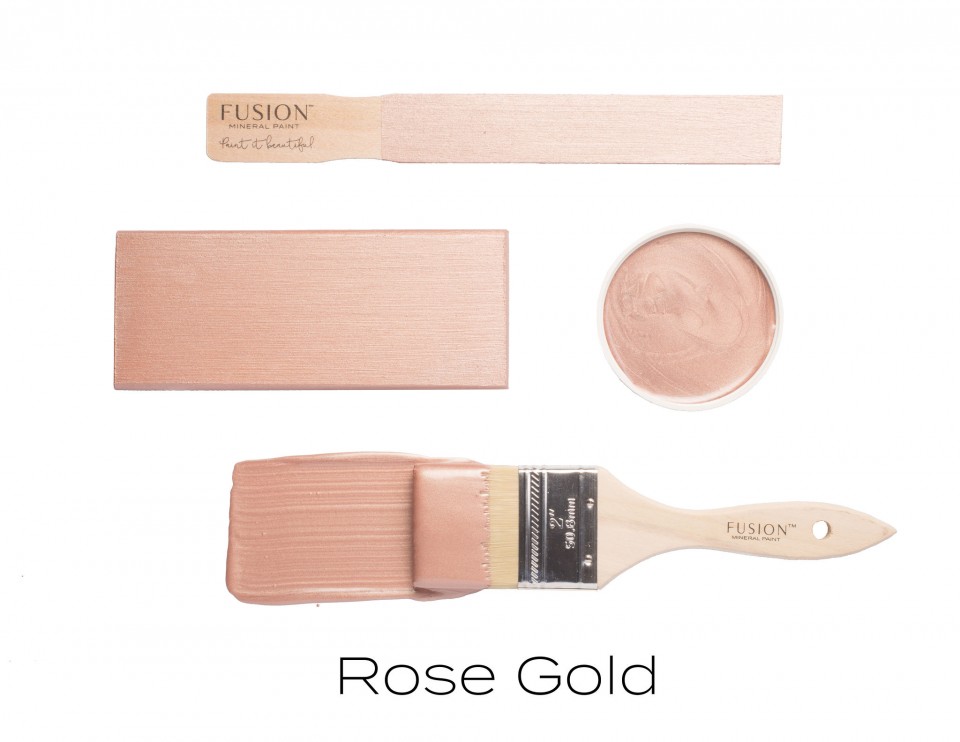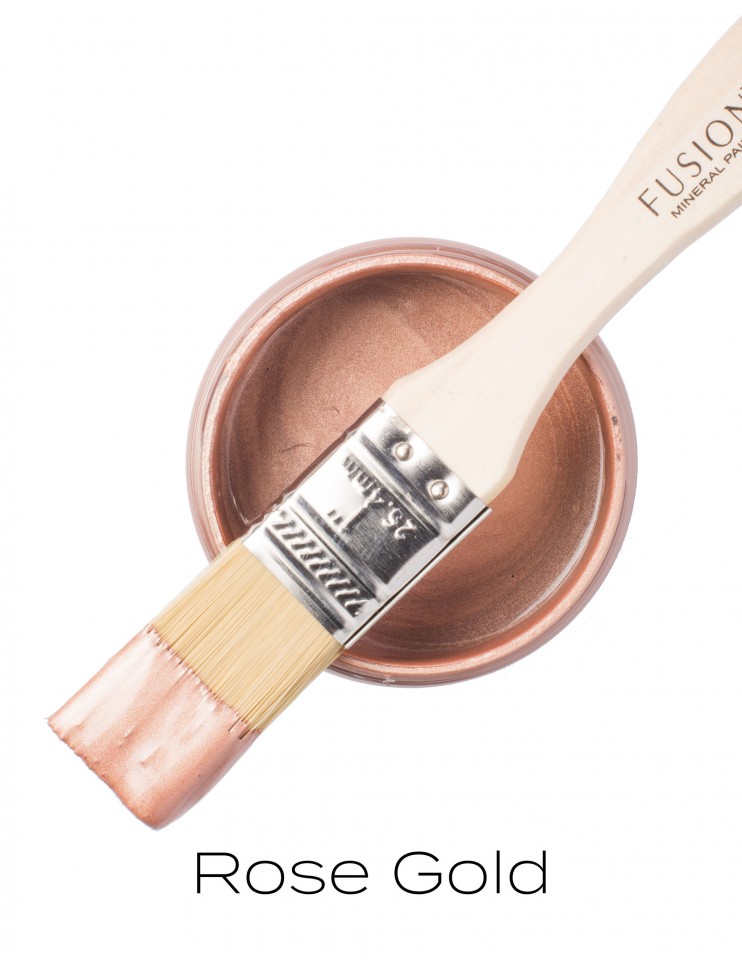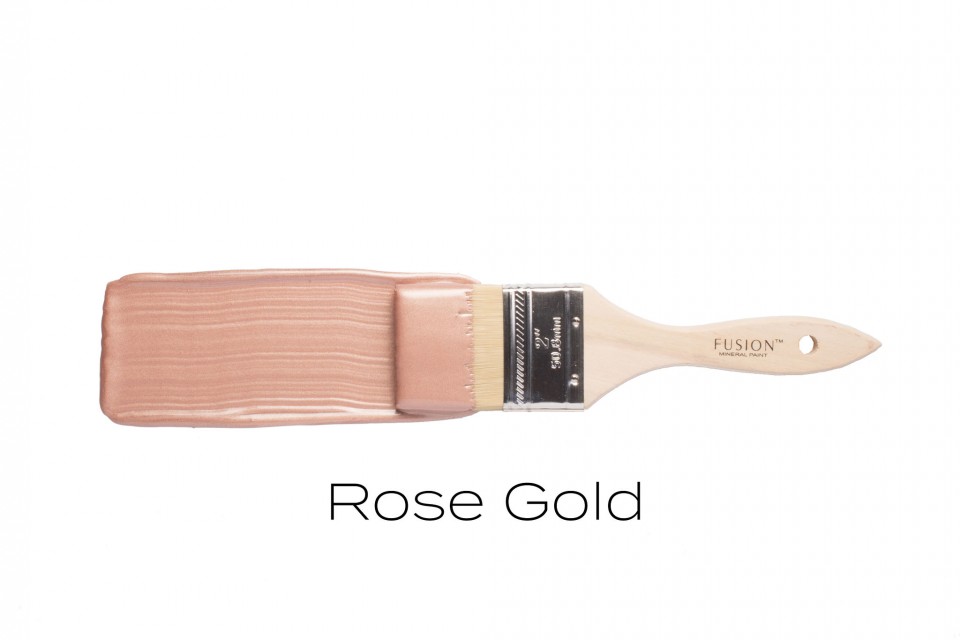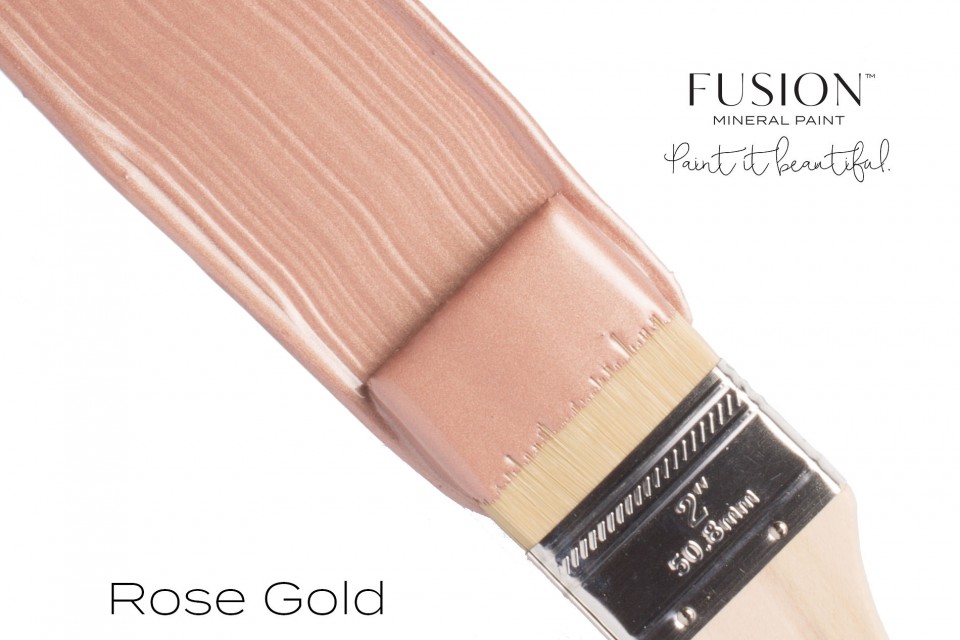 Next up we have our Metallic Champagne Gold.
Metallic Champagne Gold is a much softer paper gold, more sophisticated and modern. Think of it as the updated cousin of that timeless classic gold, where you don't want as much of a traditional darker gold depth but rather something that feels a touch light and airy. We think this colour would be wonderful to customize table vases and candle holders for weddings and other holiday celebrations. Possibly even personalized signs and even some creative mosaic art work for your home. And let's not forget furniture handles and knobs!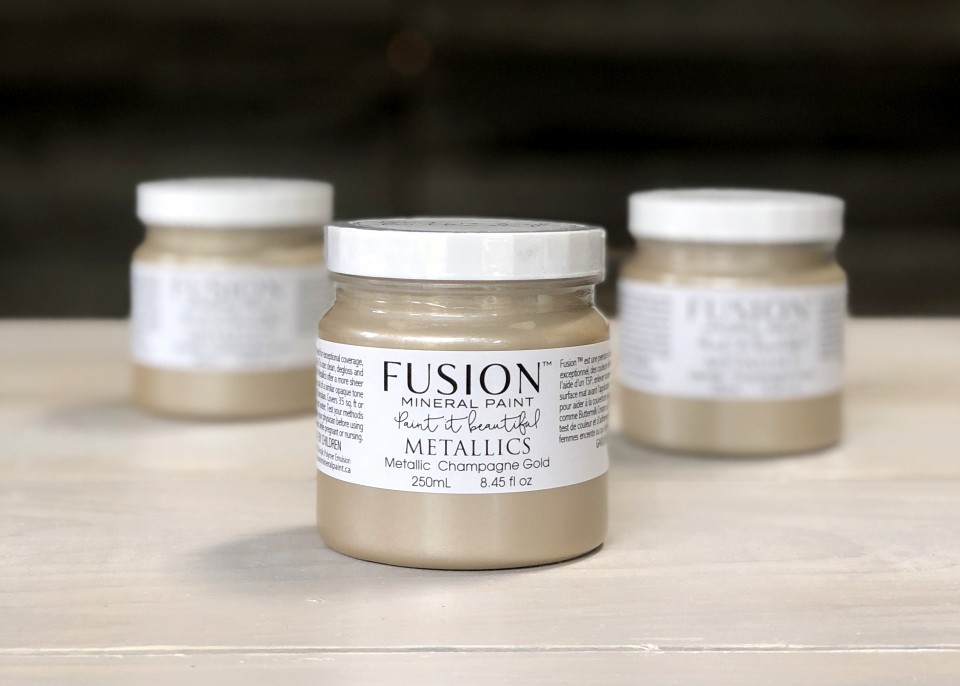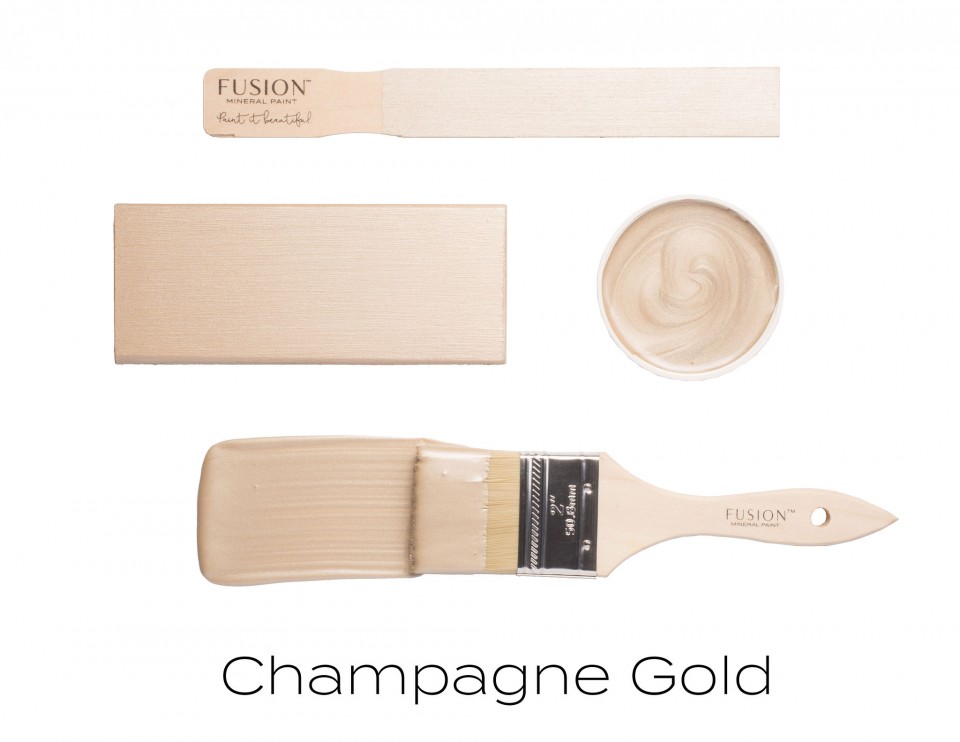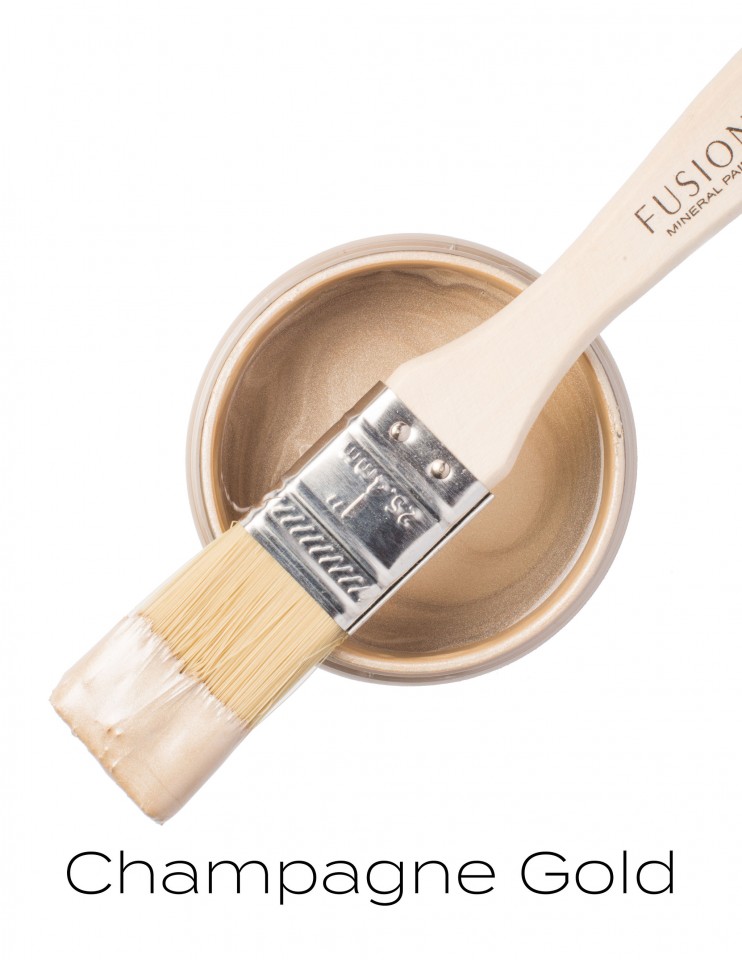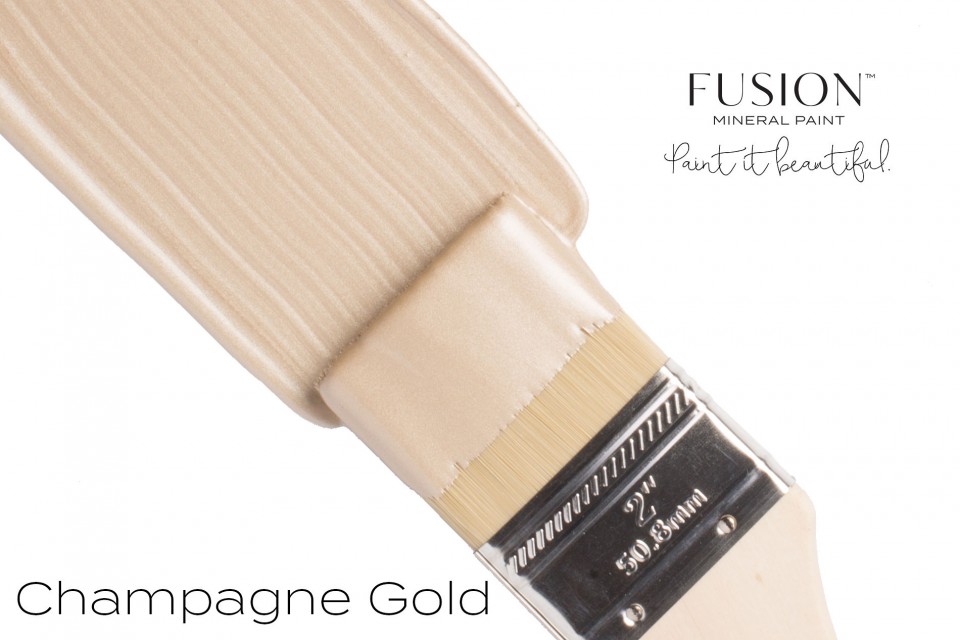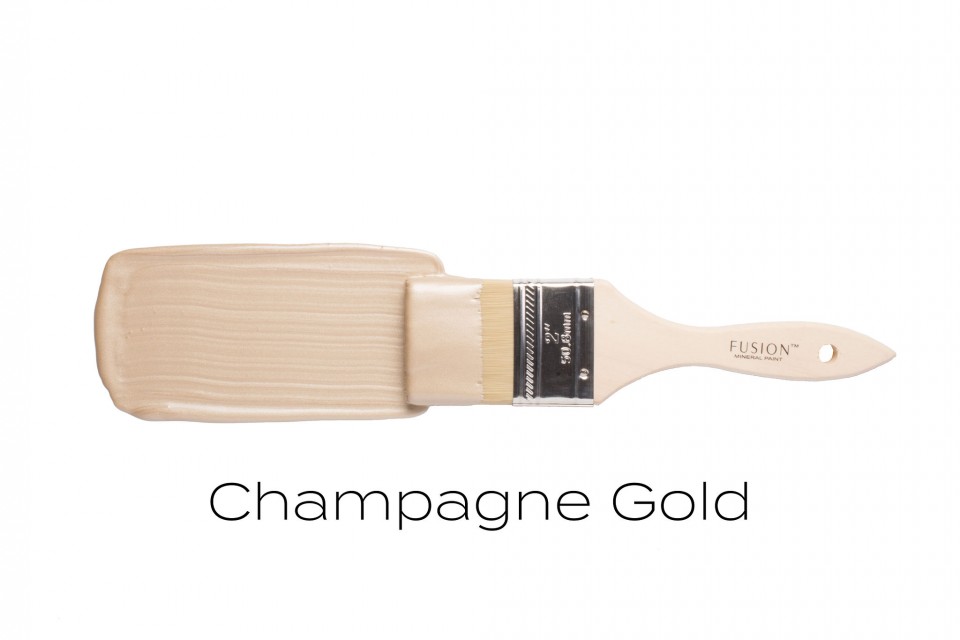 And last but certainly not least, our stunning Metallic Vintage Gold.
This color was inspired by our dear friend Jamie Lundstrom from So Much Better With Age and her absolutely stunning DIY projects and love of French Vintage decor. If you crave an aged look that transcends time, this is the metallic paint for you. We're so happy to celebrate Jamie's new book "French Vintage Decor: Easy and Elegant DIY Projects for Any Home" and are releasing a Fusion Mineral Paint kit to go along with it (details coming soon!).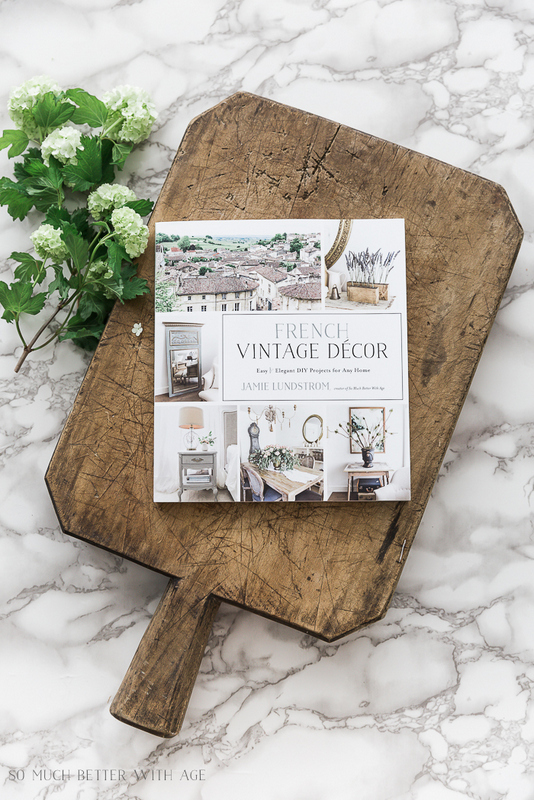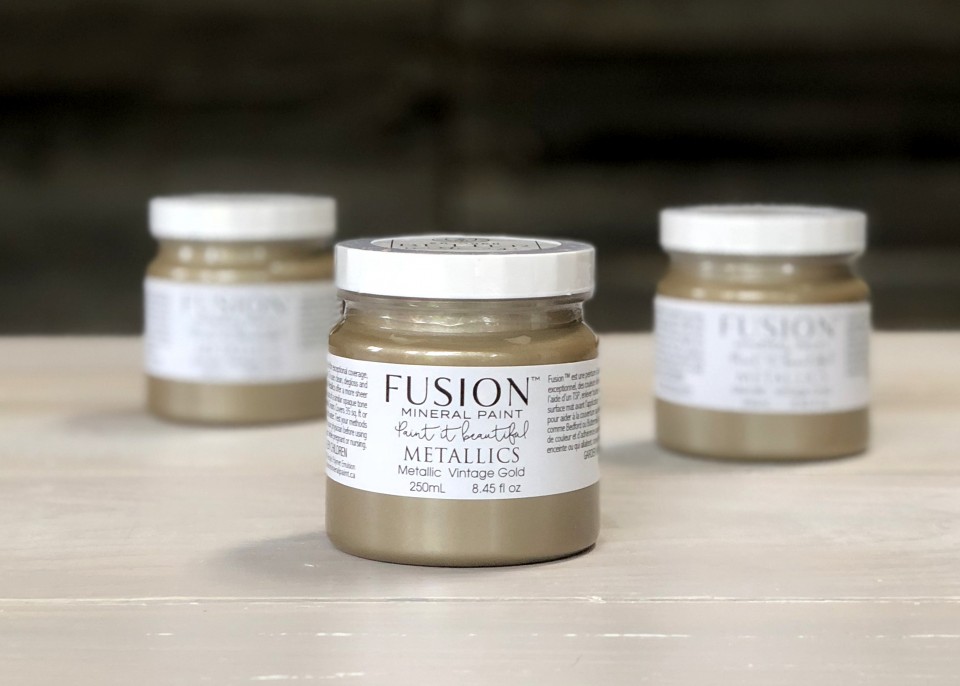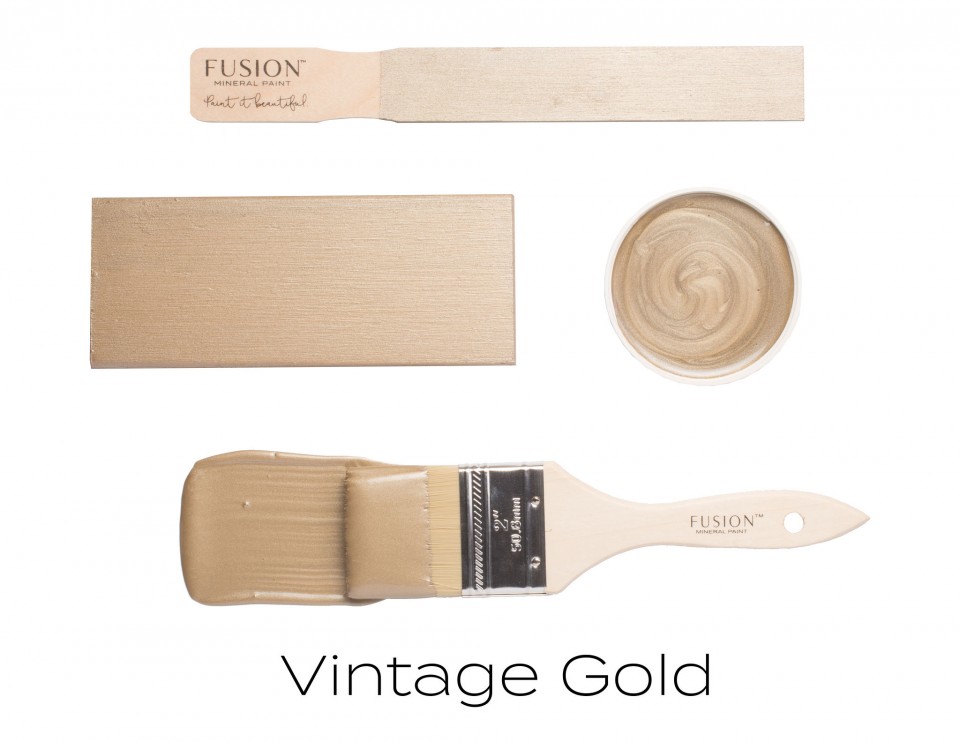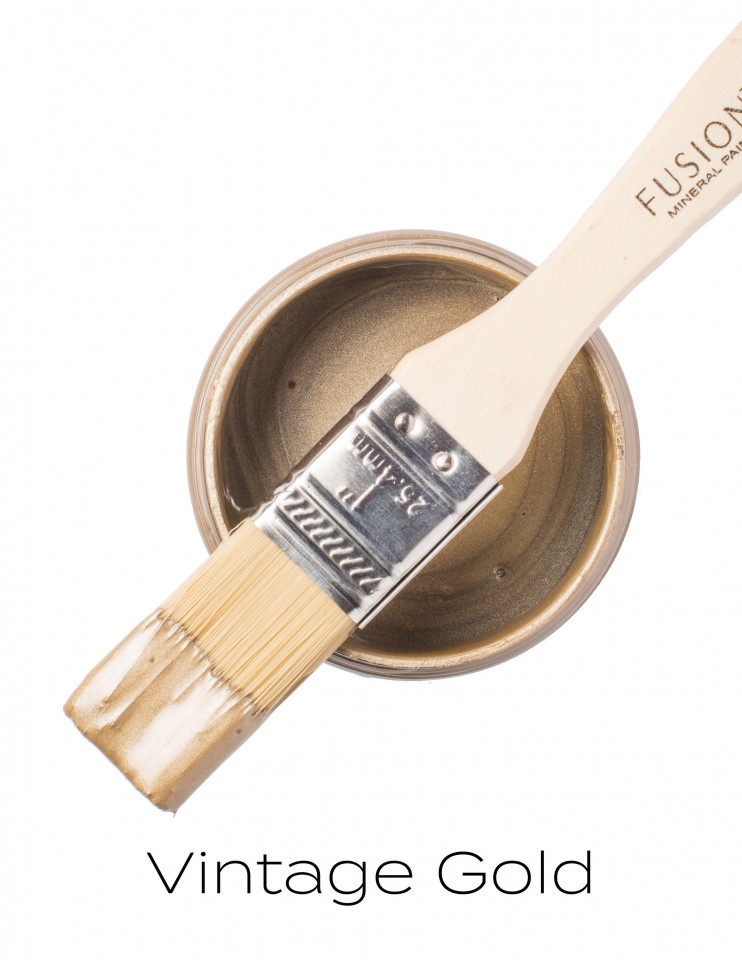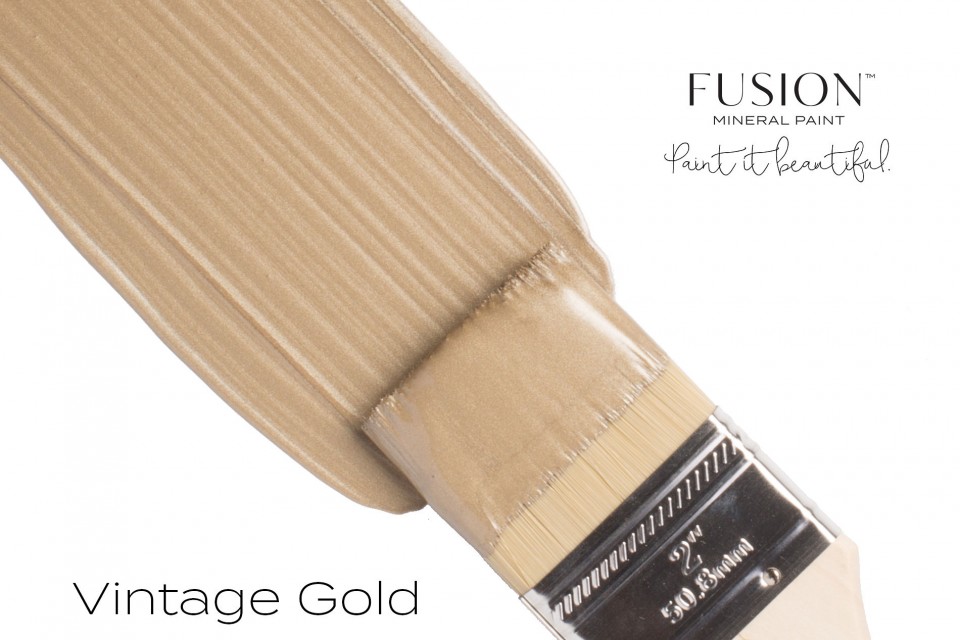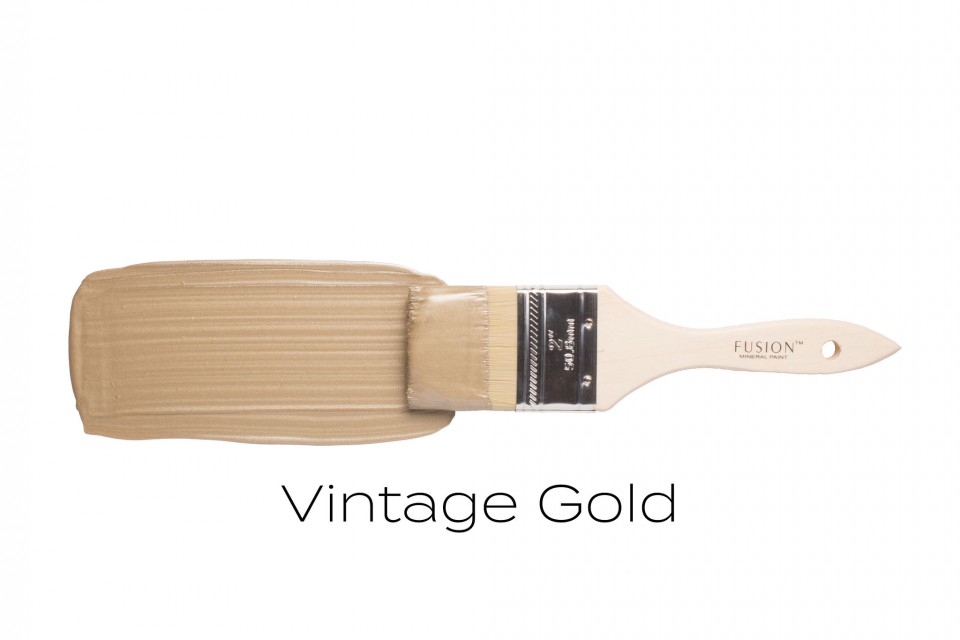 We will also be sharing a blog post that shows you how to use all three metallic paint colors at once to recreate this beauty!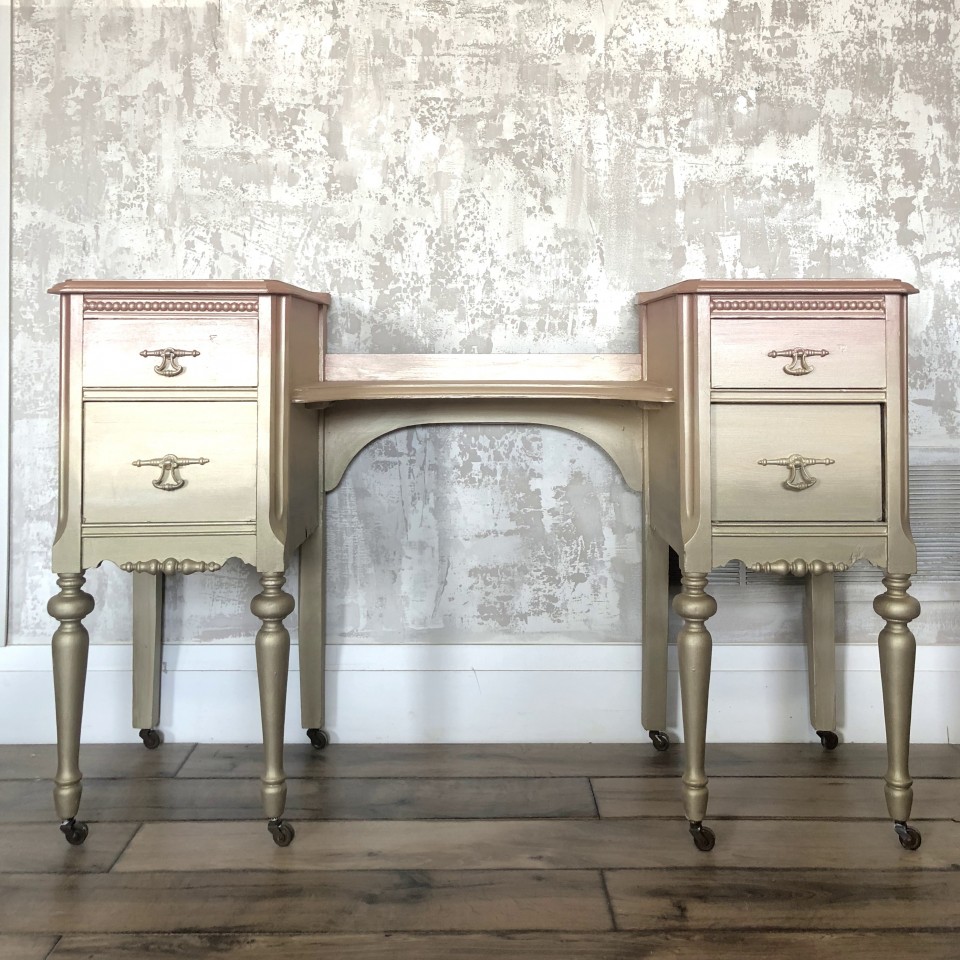 It won't be hard to do at all with our new blending brush from Staalmeester!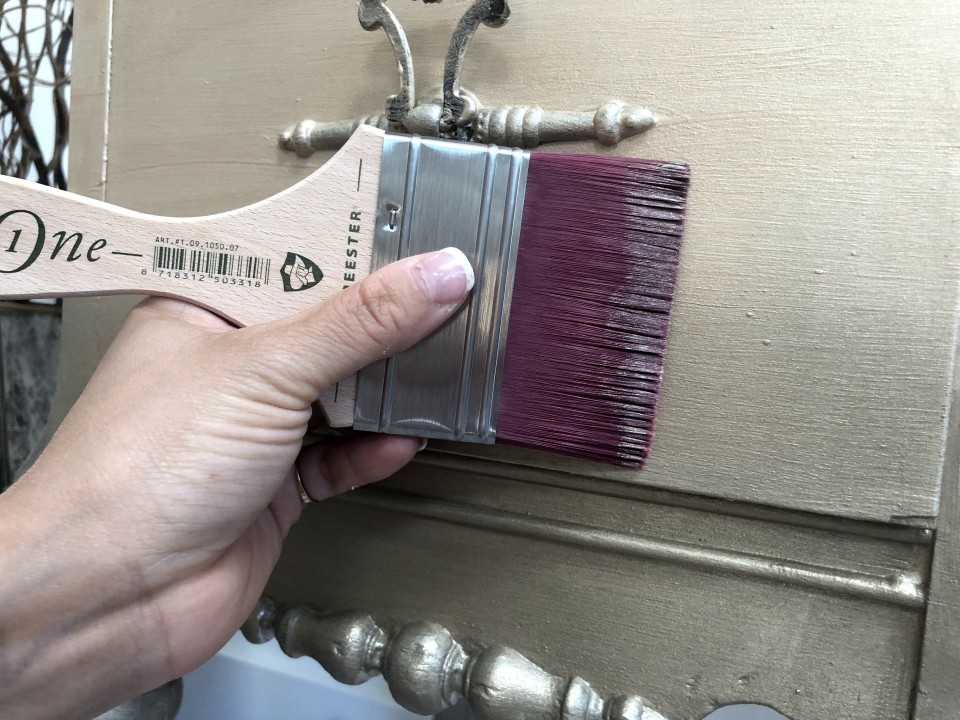 You are going to LOVE this blending metallic paint tutorial.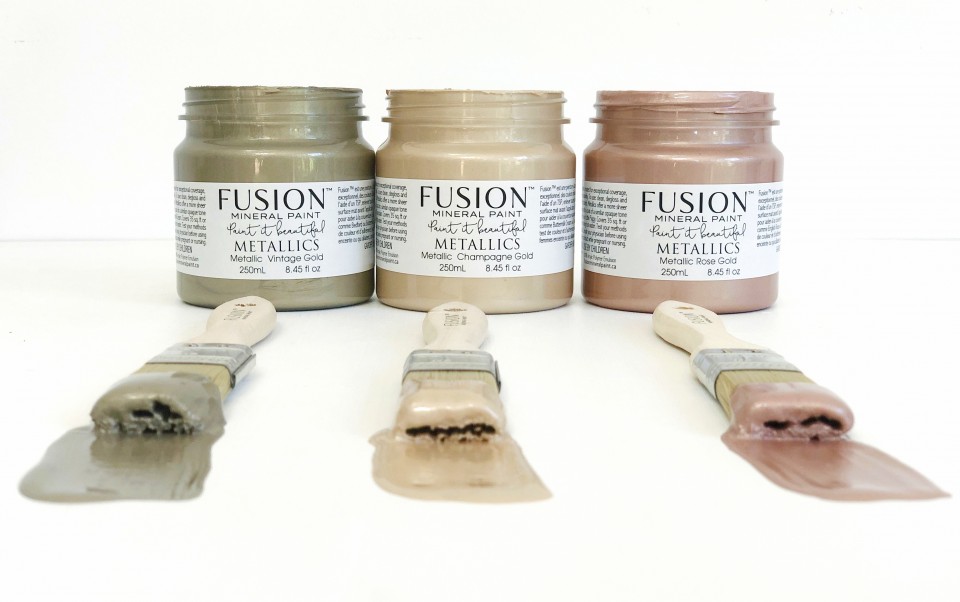 In the meantime, which one is your new favourite Fusion metallic paint colour?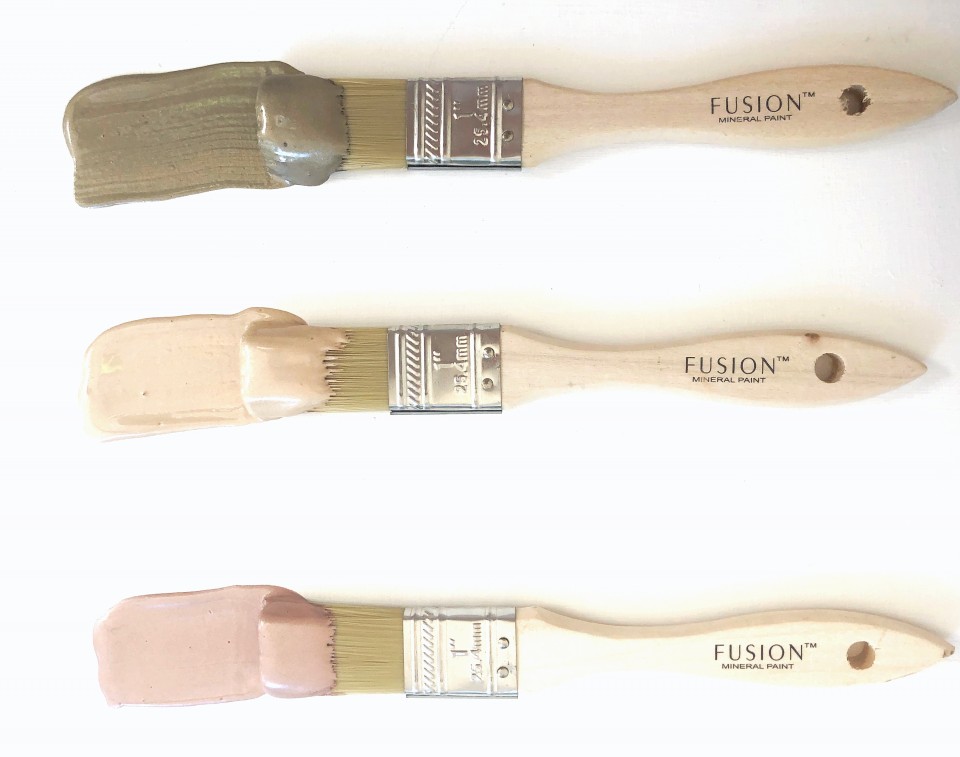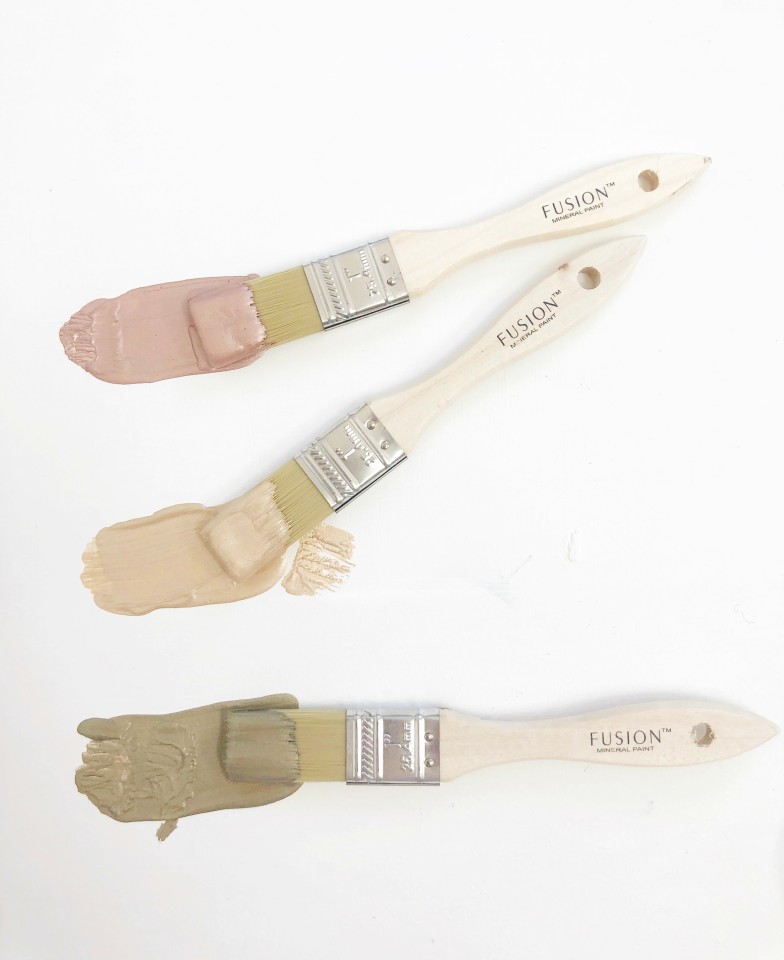 If you can't choose just one, we understand. We can't either. These metallics are such an amazing addition to our beautiful metallic collection.
Remember, these are a limited edition, so pick them up while you can!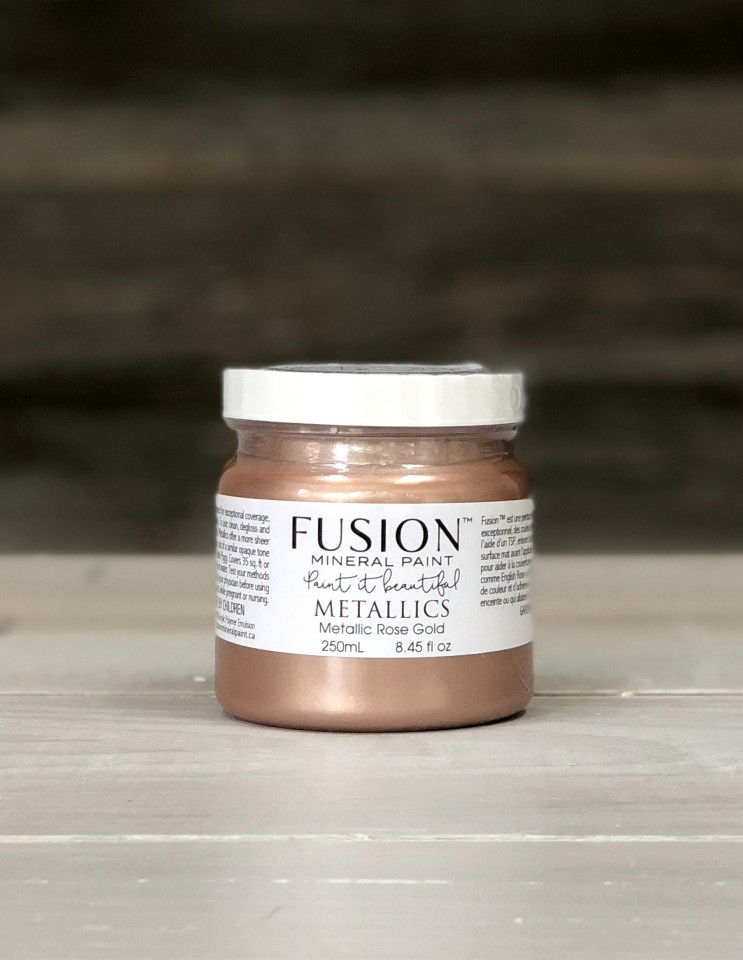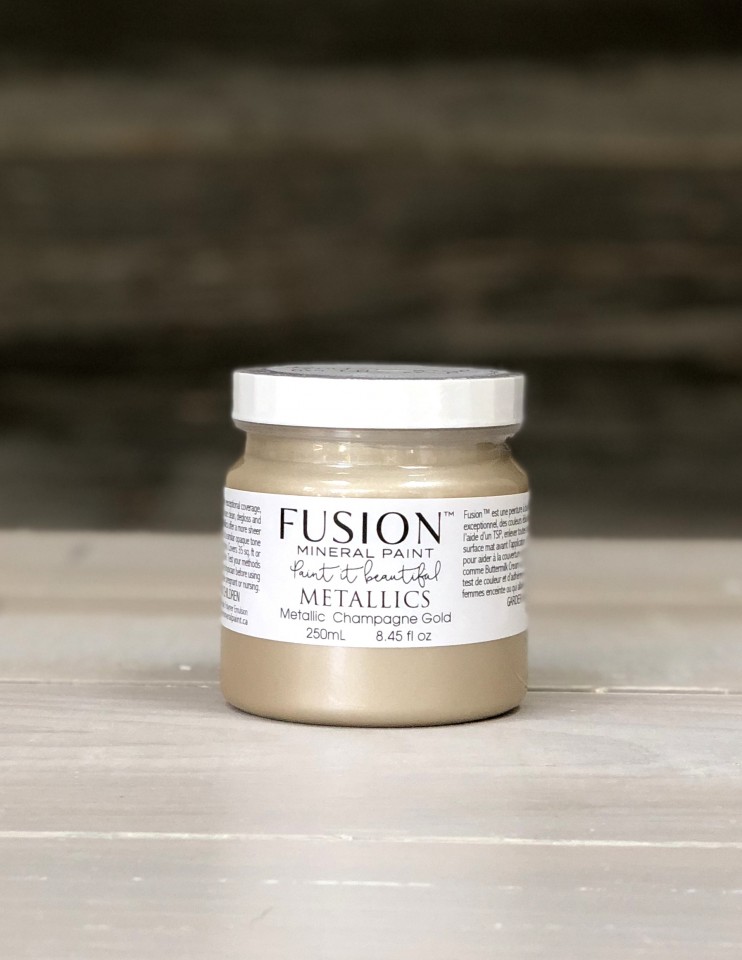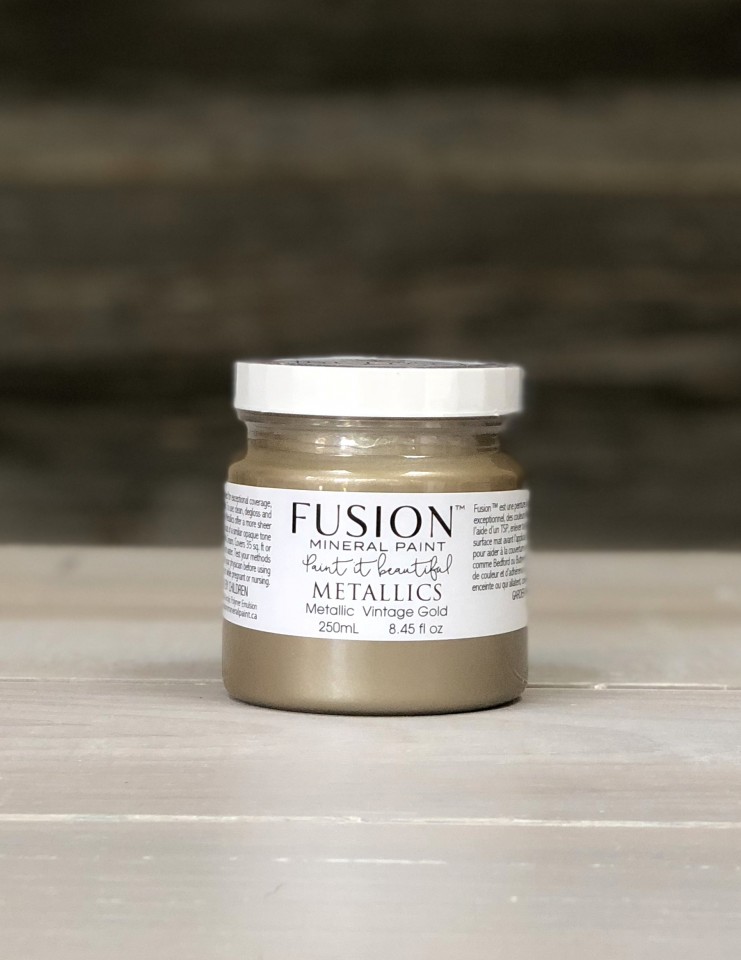 PIN IT FOR LATER!