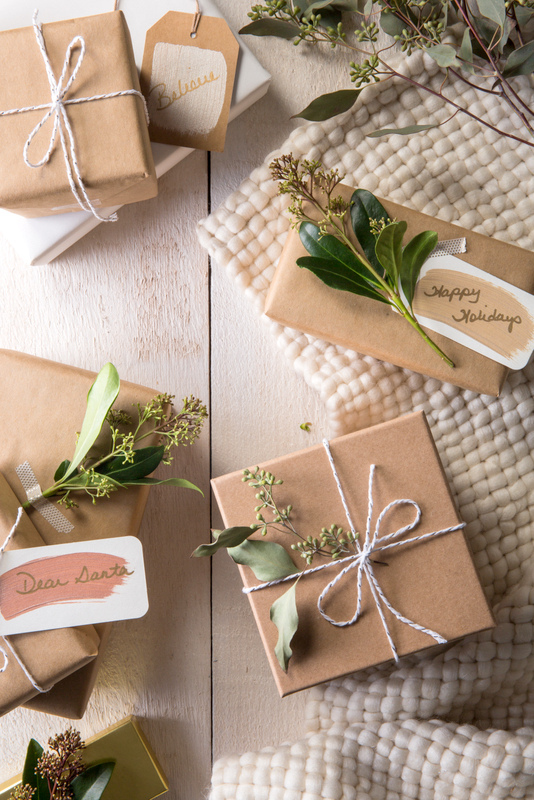 Share:
What is it about the holiday season that makes us want to do crafts and just make everything? Suddenly even those of us who love going to the stores to get the latest seasonal decor, just want to sit down and create ornaments, garlands and wrap all our presents with hand made gift toppers! Today we are sharing a super simple craft project – DIY Painted Holiday Gift Tags.
When people think of paint projects for the holidays, instantly farmhouse style signs come to mind (like the ones made from Fusion Mineral Paint's super cute stencil collection!). But we want to share some other ways to use paint for your holiday crafts, starting with this project where you can customize your own holiday gift tags.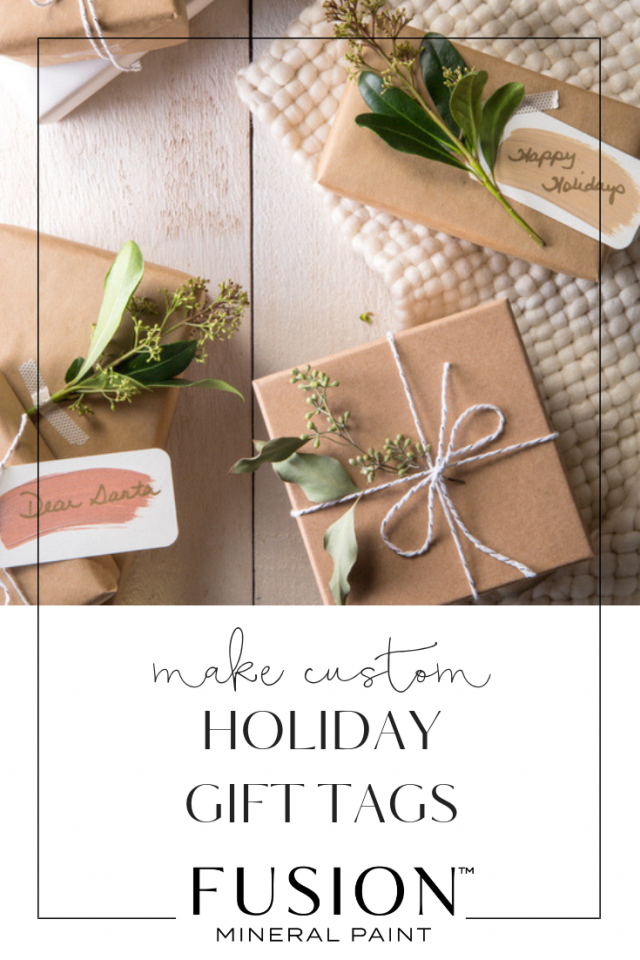 WHAT YOU'll NEED TO MAKE DIY PAINTED HOLIDAY GIFT TAGS:
Fusion Mineral Paint in Cranberry, Bayberry and Champlain
Fusion Mineral Paint Metallics in Vintage Gold, Rose Gold and Champagne Gold
Paint brushes
Gift tags of your choice
Metallic markers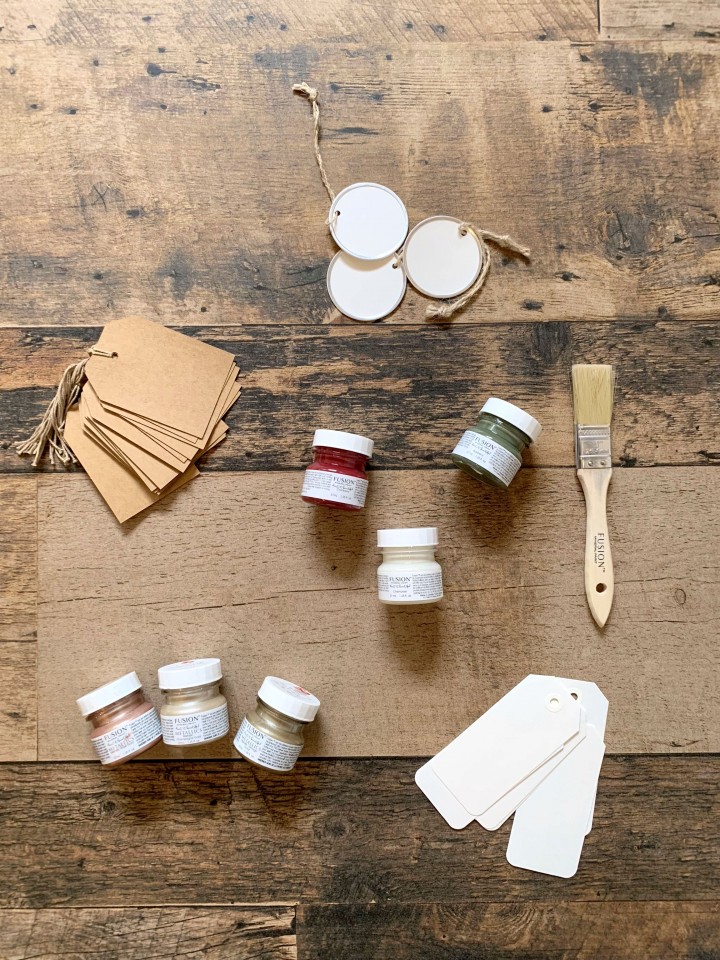 Depending on the look you want to go for, we recommend Fusion in Cranberry, Bayberry and Champlain for a more rustic, traditional themed gift.
DIRECTIONS FOR MAKING YOUR DIY PAINTED HOLIDAY GIFT TAGS:
We painted the tags both solid and with casual paint swipes for a bit of a whimsical look.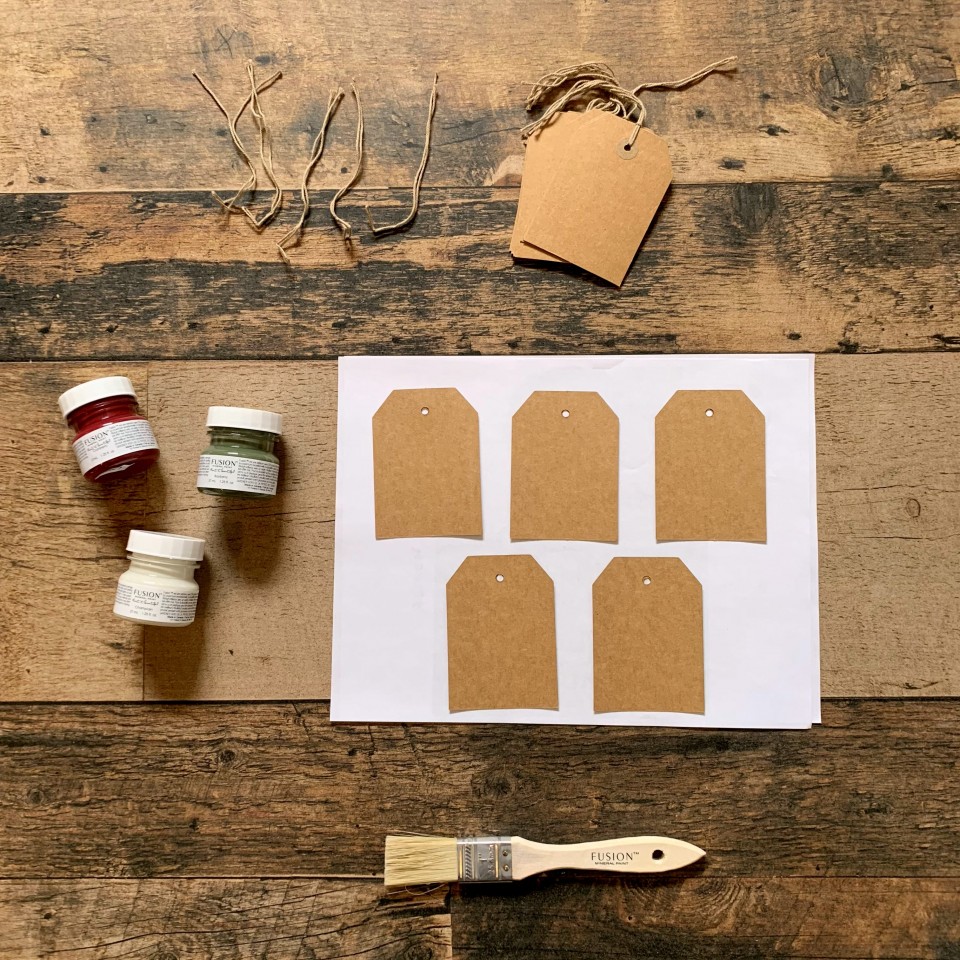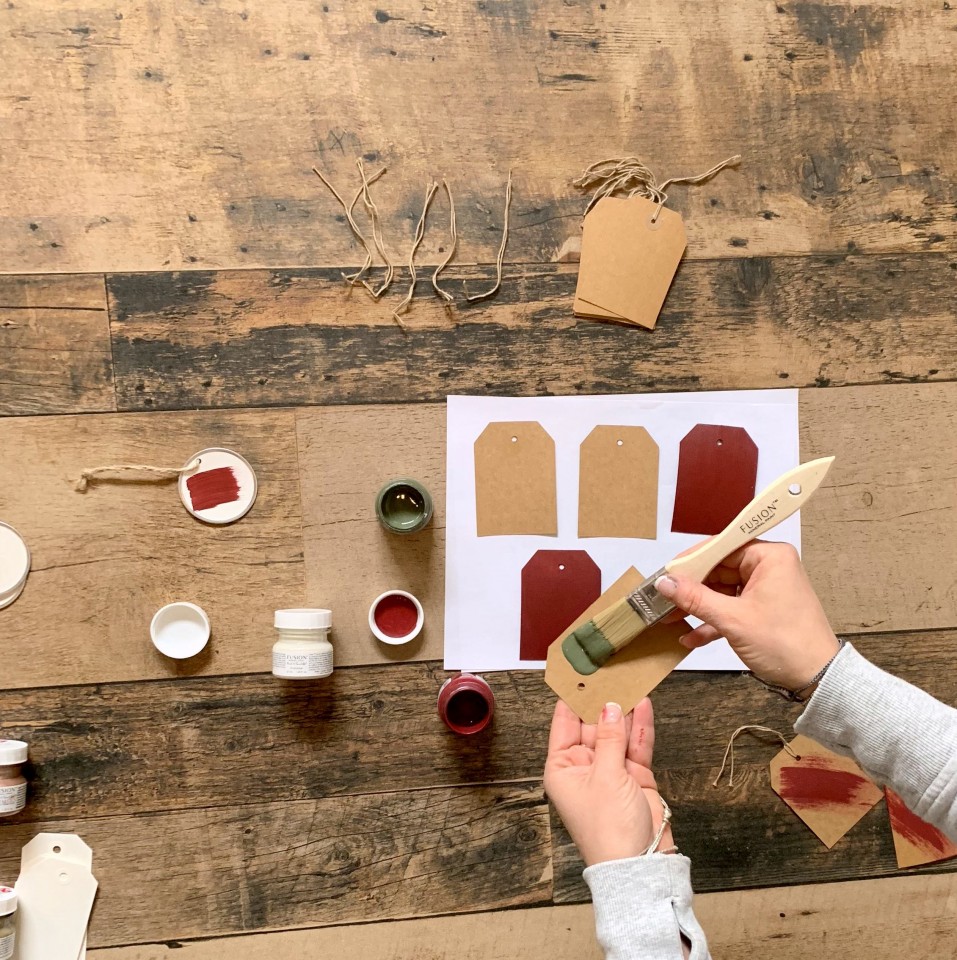 If we ever had to name a color that people went crazy over this year, Bayberry would be it. That green has taken everyone by storm! It compliments Cranberry and Champlain perfectly!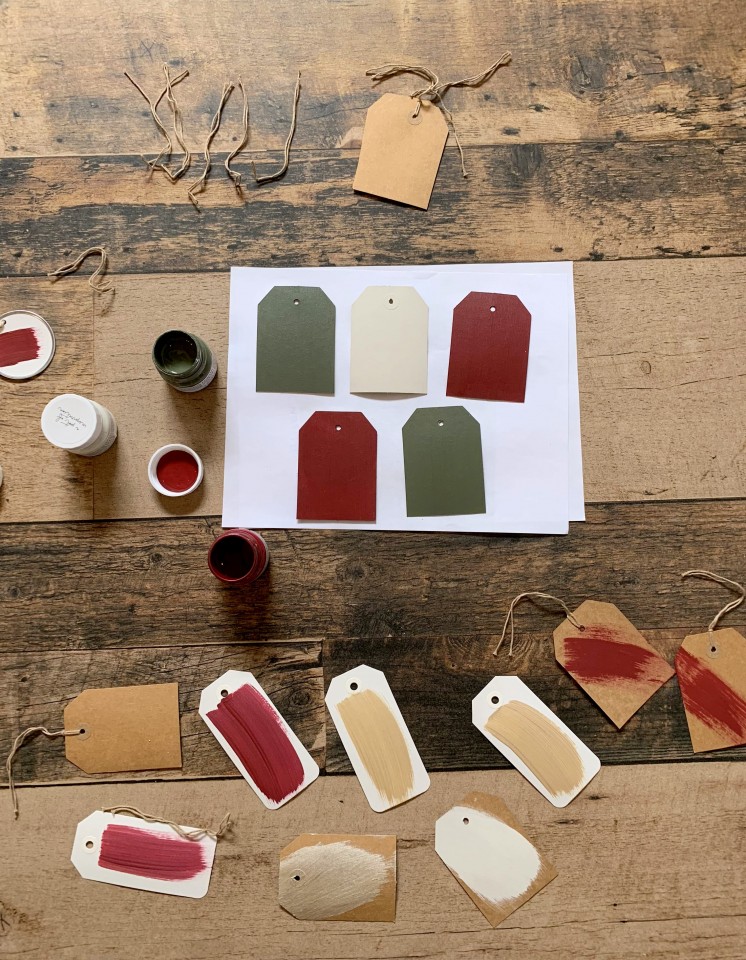 Another great look that we are currently obsessed with are our newest Fusion Metallics in Vintage Gold, Champagne Gold and Rose Gold.  You can read more about them here! They add that perfect pop of shimmer to the most neutral gifts and make kraft paper boxes look anything but boring.
Metallics are huge this season and we could not be happier with how many people have fallen in love with these new additions to the Fusion family of colors!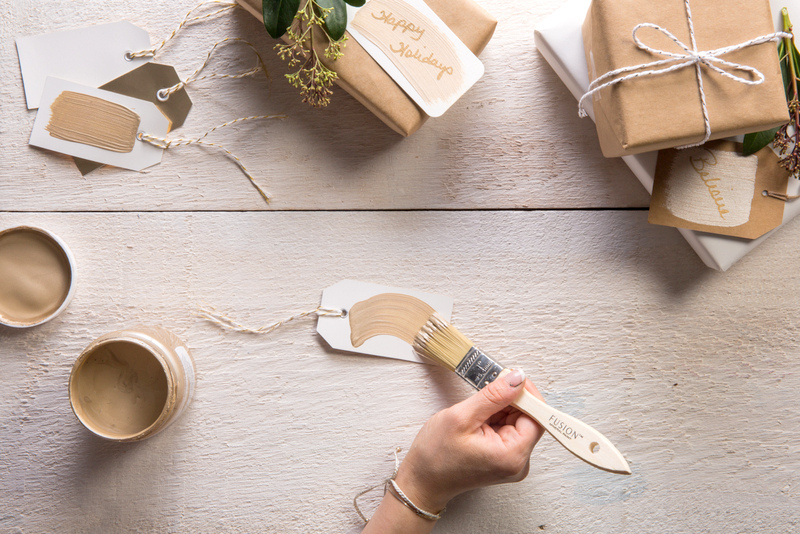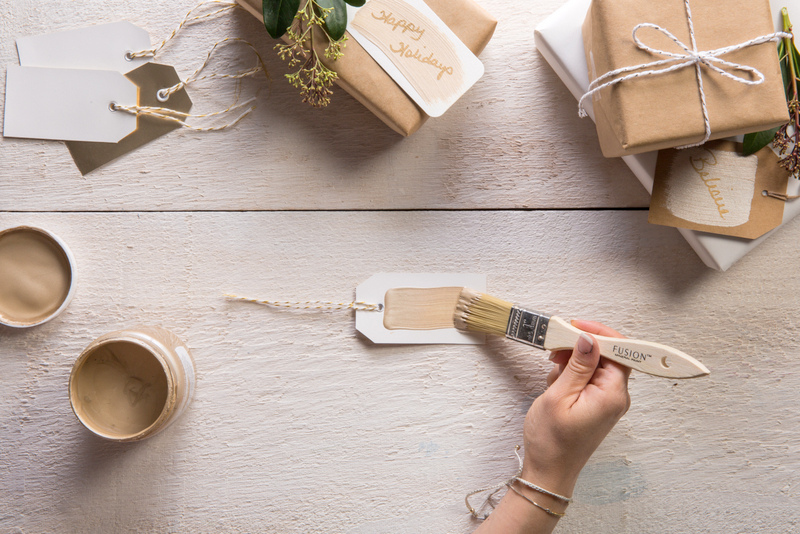 After you paint your tags, let them dry and then using a metallic marker you can personalize them with any note you'd like.
Whether you're celebrating Christmas, Hanukkah or just need that extra little something for the perfect host or hostess gift, you can't go wrong with this look!
Which color is your favourite? Are you more of a traditional Holiday decor fan or are loving the shimmer, gold and glitter look? Let us know in our Facebook Group Paint it Beautiful.
PIN IT FOR LATER!