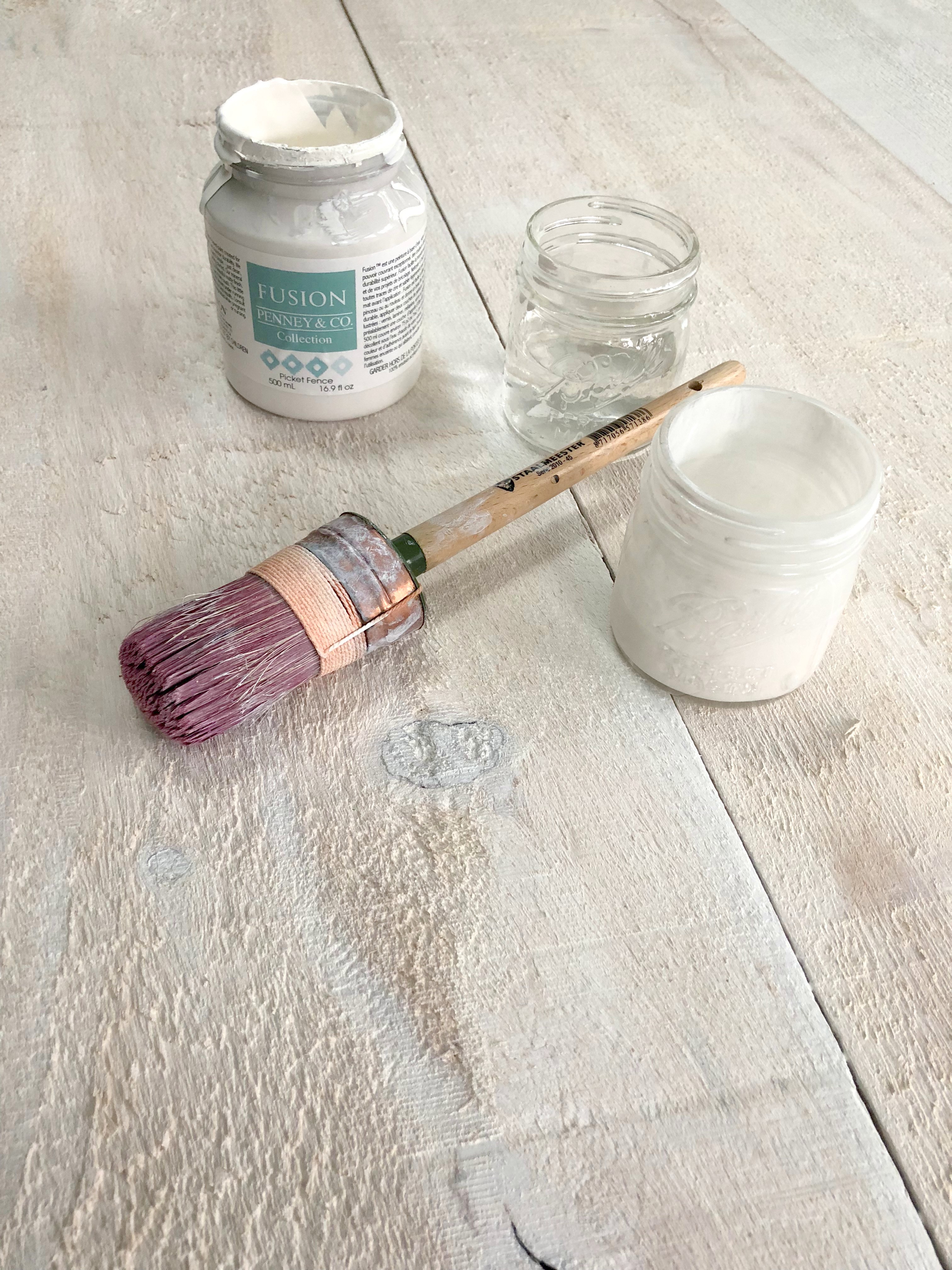 Share:
Whitewashing wood has had a big resurgence thanks to the huge popularity of farmhouse and vintage decor. Everyone loves that aged, rustic look that is all over your favourite HGTV shows. The bright white wood is stunning and gives off a fresh farmhouse feel to a room. Today's tutorial is going to teach you how to white wash wood yourself.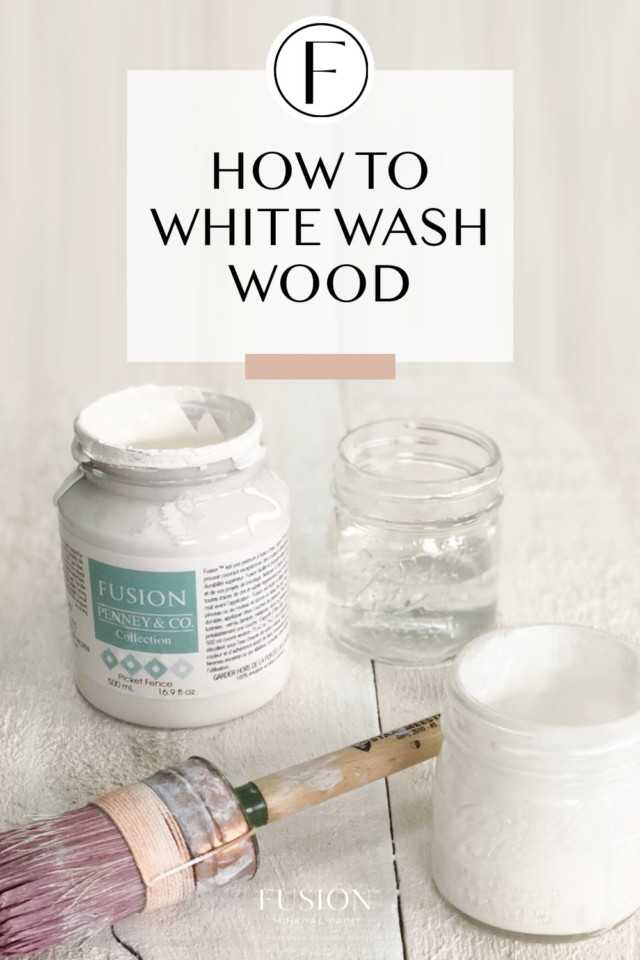 For those that don't know what white washing is, it's a way to use a mixture of white paint to brighten your wood but still allow the wood grain to show through, enhancing the best features of the wood. Most of all, it creates that gorgeous vintage look that people can't seem to get enough of.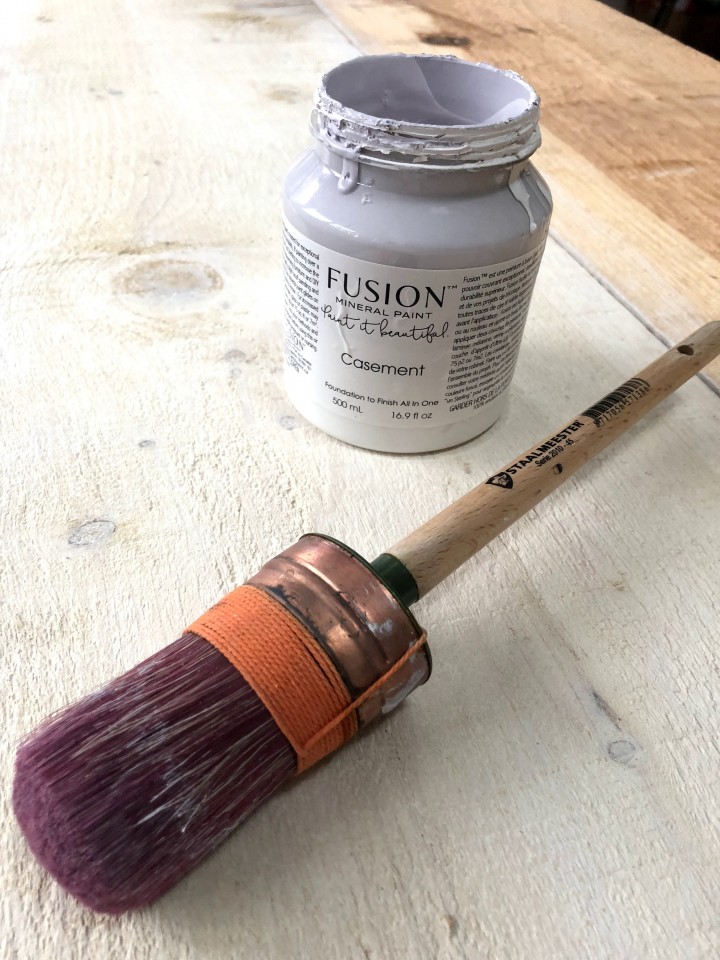 But did you know that white washing wood (limewashing as it is also known) originally started as a way to protect wood from deteriorating against natural elements such a bad weather, mildew and even helps prevents wood from rotting that could lead to structural issues? It's just a bonus that it just happens to look so charming and good!
We want to show you how quick and easily you can white wash wood.
WHAT YOU'LL NEED TO WHITE WASH:
Fusion Mineral Paint in your favorite white (we used Picket Fence)
Water
Paint brush
Container for mixing (a jar, a bowl, etc.)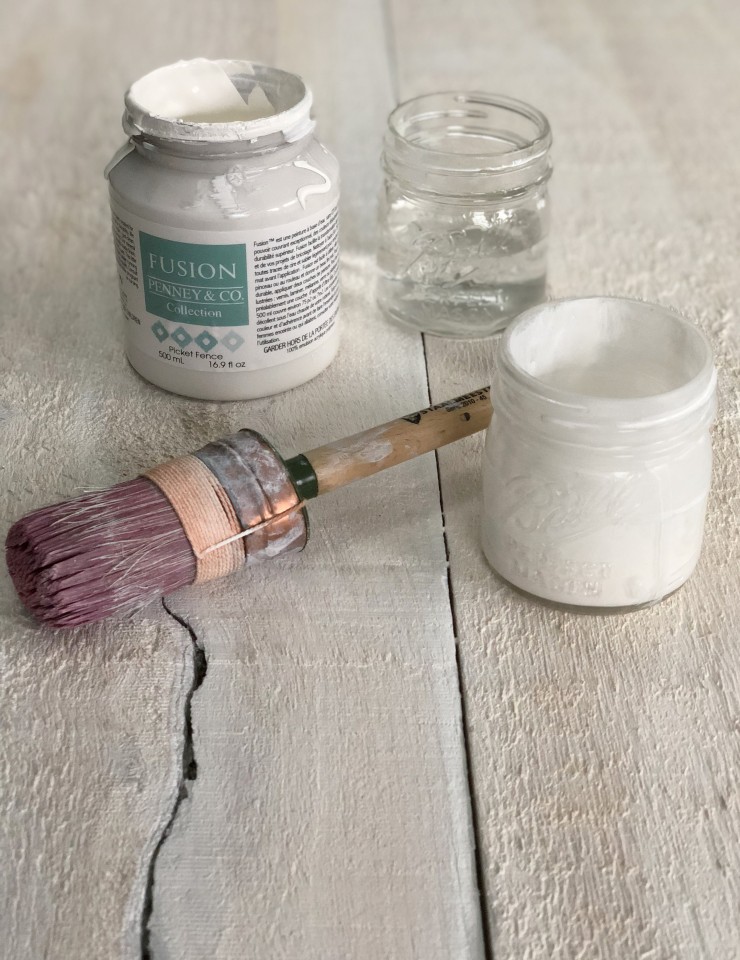 STEPS FOR CREATING THE WHITE WASHED EFFECT:
All you have to do is mix equal parts of water with your paint. What this easily does is thin your paint and makes it become a stain.
The amount of water you add varies depending on how thick or thin you want your coverage to be.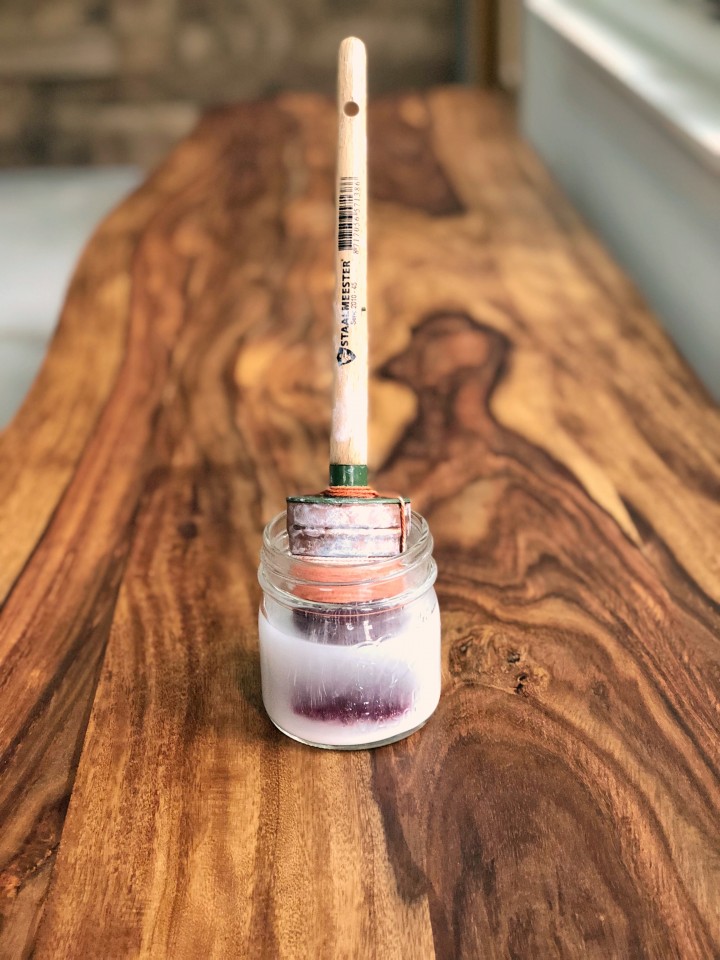 For a more opaque white wash, use less water.
For a sheerer white wash, use more water.
You should absolutely test out your mixture before you paint everything to make sure you get the look you want!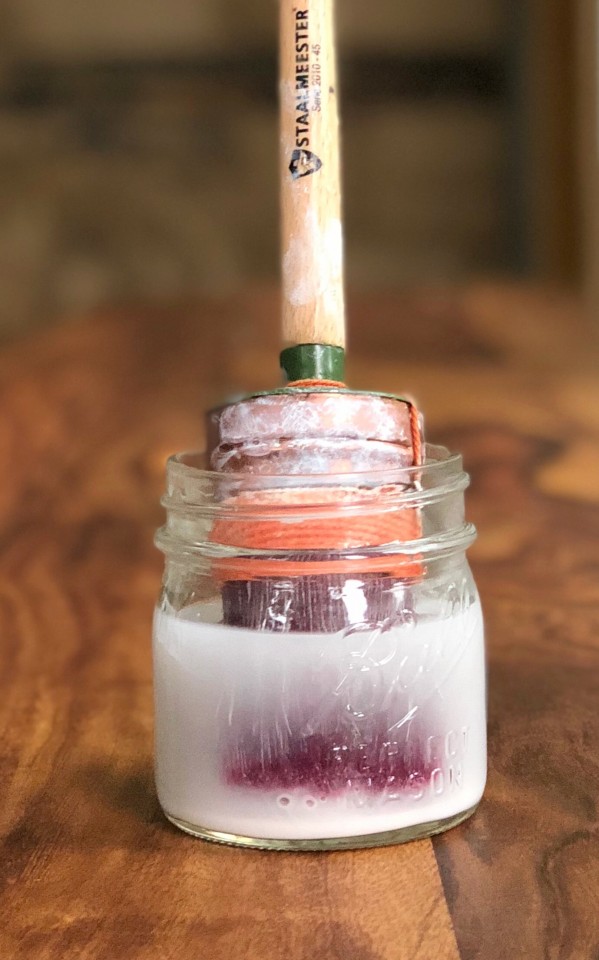 HOW TO APPLY YOUR WHITE WASH MIXTURE:
When you apply it your wood there are two ways to do so. One is to just brush it on as you would with paint. The other is to pour it onto the wood and then brush. Because it's a runnier consistency than paint, you may find you prefer one method over the other.
You can use any brush that you'd like for this as well but don't use a roller. It won't spread out the same over your wood.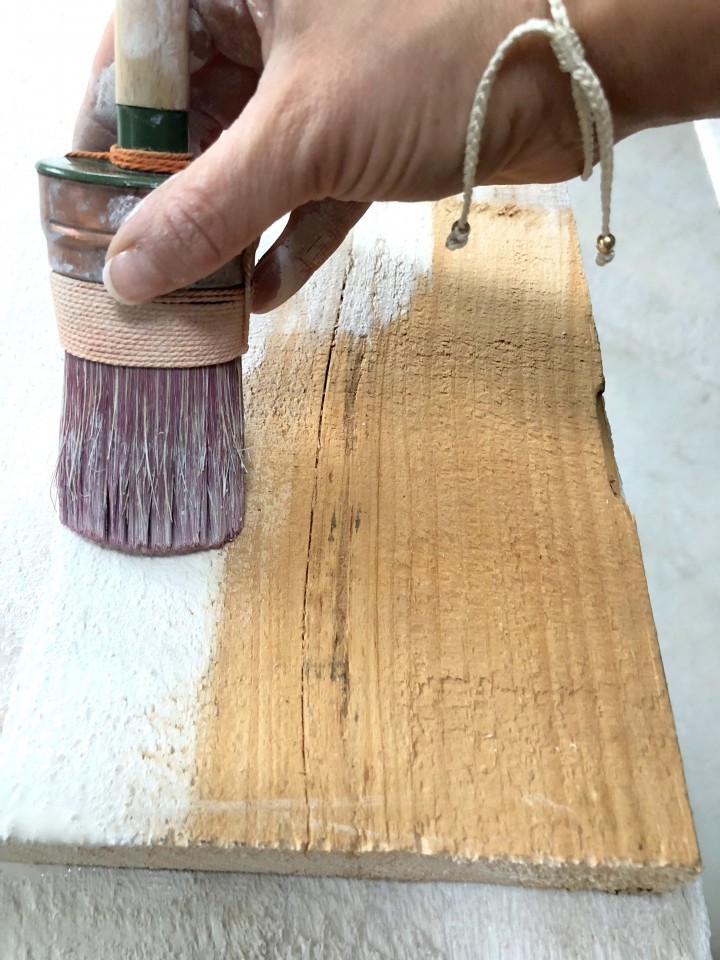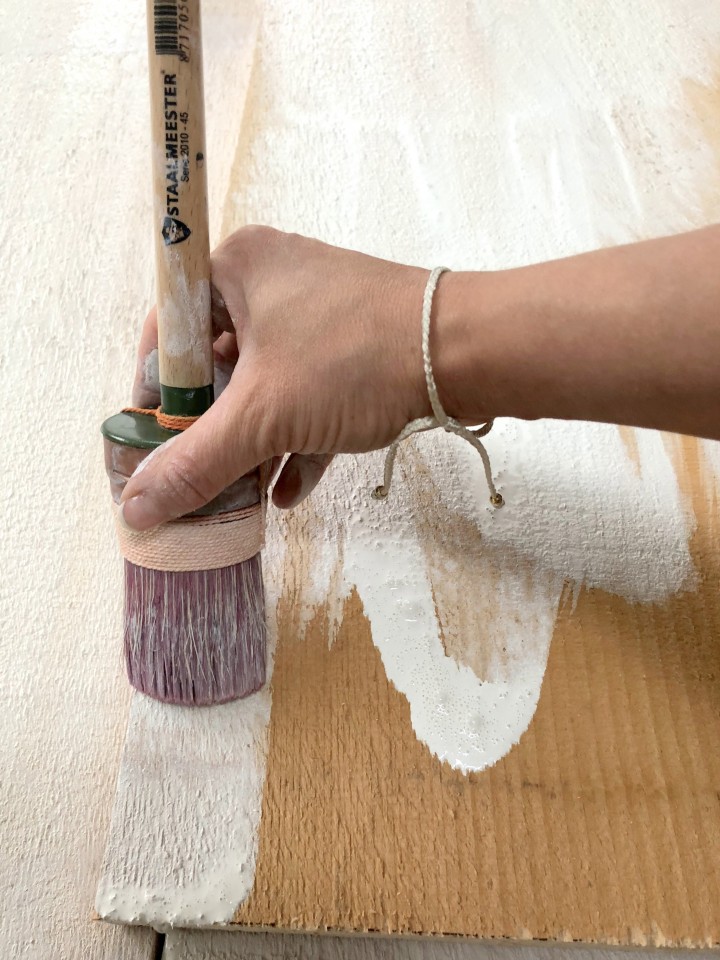 White washing is super easy and quick to create a whole new bright yet vintage feel to your space. While it does work best on bare wood, you can apply it over previously painted pieces to look like a glaze.
This is actually a great option because it doesn't yellow, whereas the Stain and Finishing Oil in White can yellow over certain colors.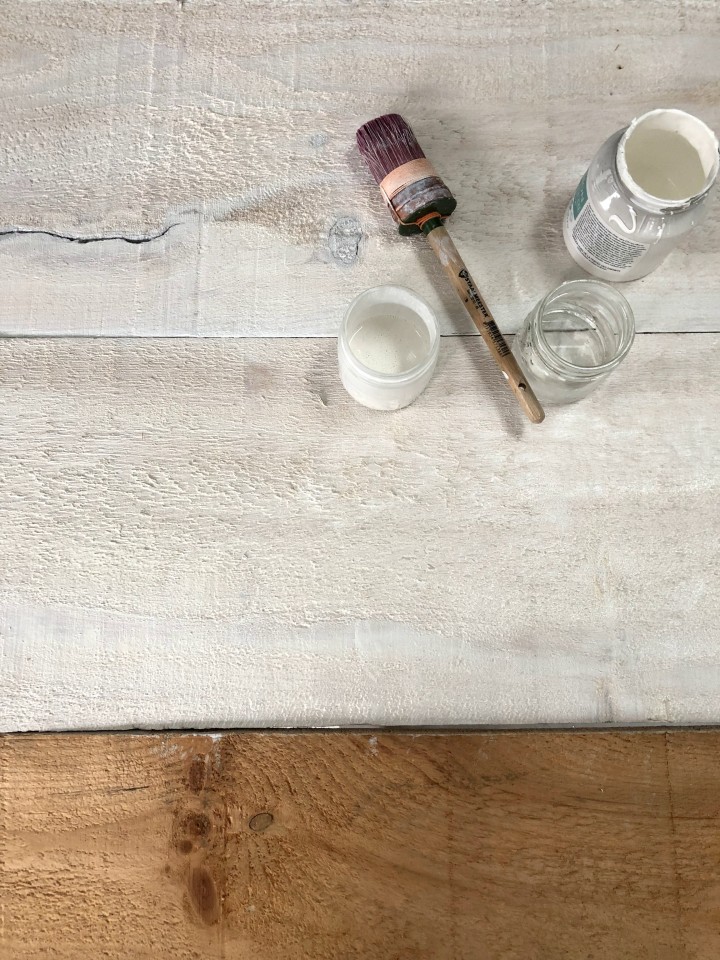 We did one coat for ours and it dried in about 30 minutes.
It's a little messy…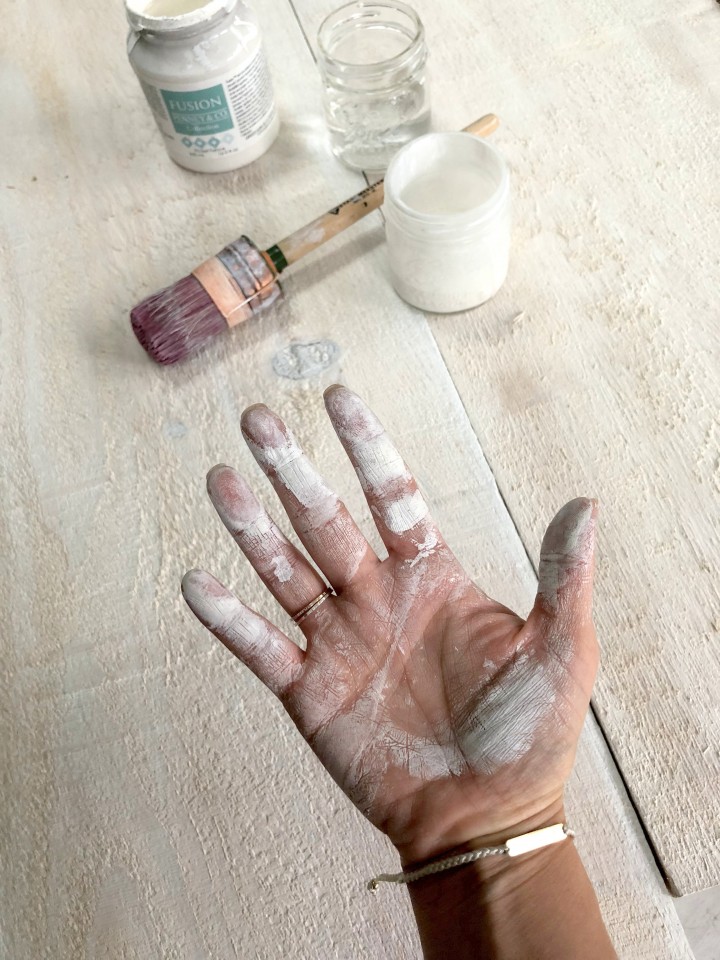 …but the results are totally worth it.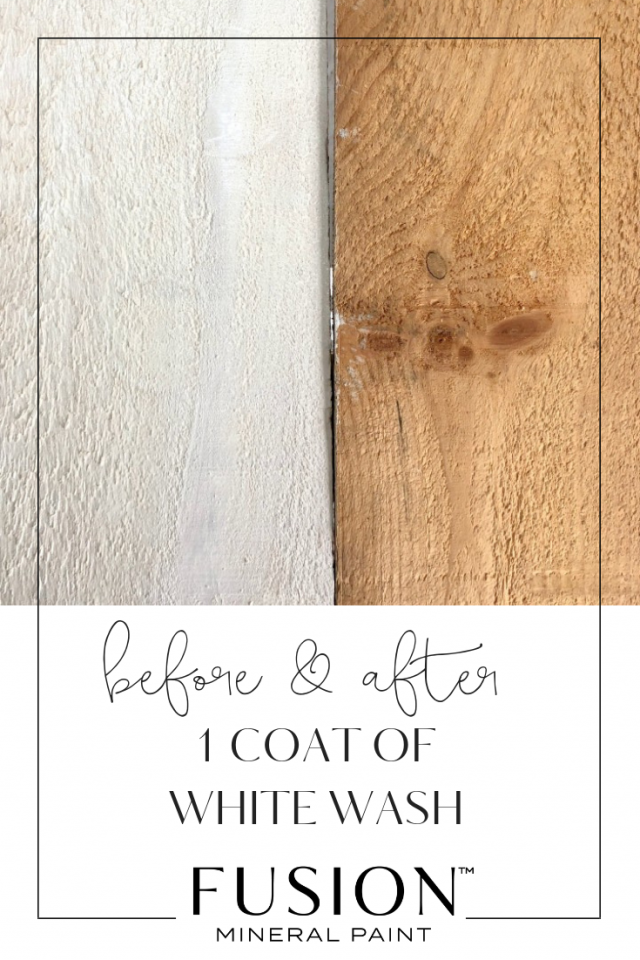 WHITE WASHING TECHNIQUE TIP (and it's a good one):
This can be done with any color to create a stain. No really. It's that easy to personalize your wood look. So if you're looking for a similar effect but prefer darker shades, you can do that too!
Don't forget to share any white washing or painting projects in our Paint it Beautiful Facebook Group! We always love to see what you're working on.
SAVE IT FOR LATER!