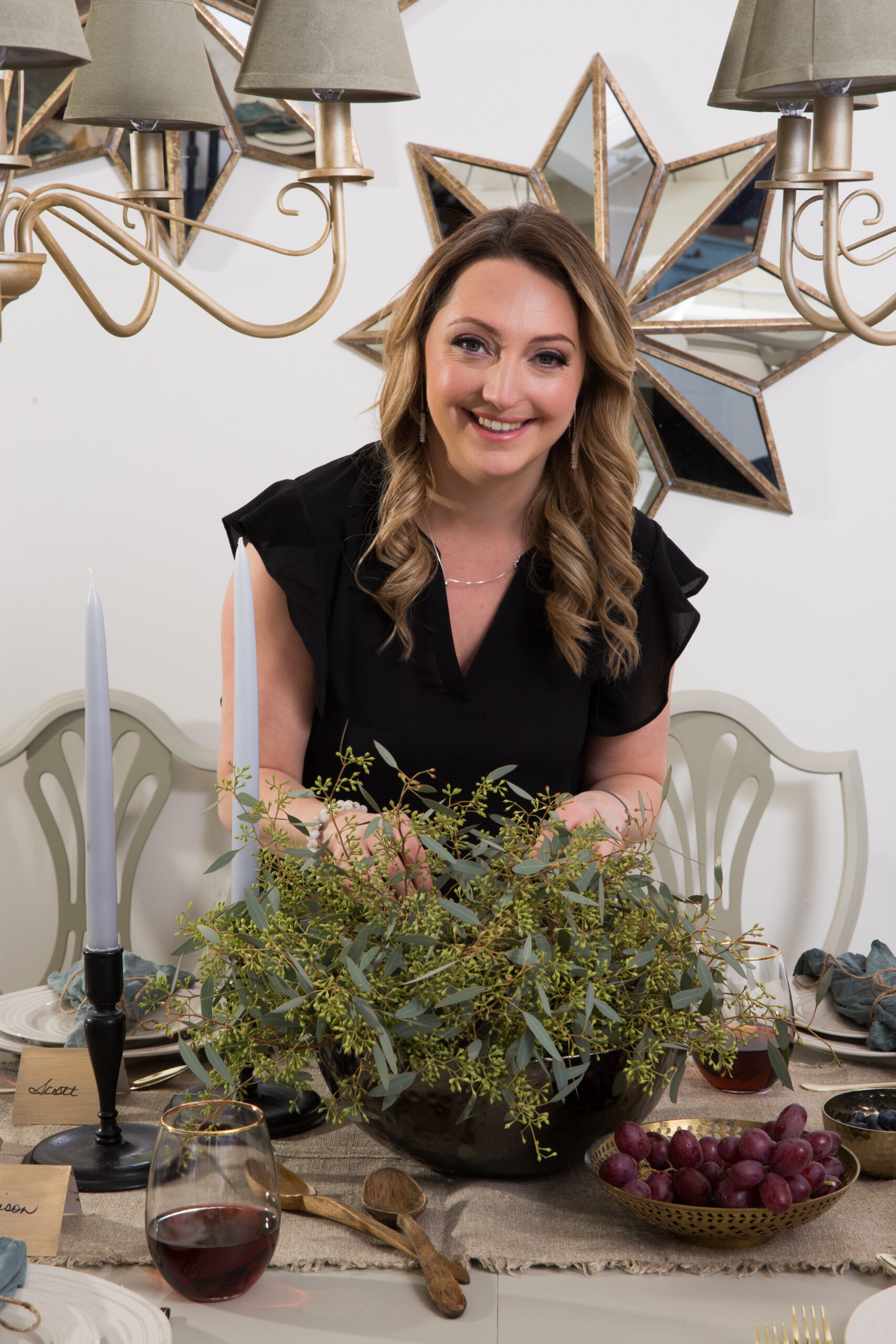 Share:
We're back with another weekly challenge! This one is all about how you can easily up-cycle outdated looking chandeliers and lampshades with paint.
The Challenge:
I was on the hunt for whimsical dining room lighting. Found a chandelier at the Restore; loved the design but not the brassy finish.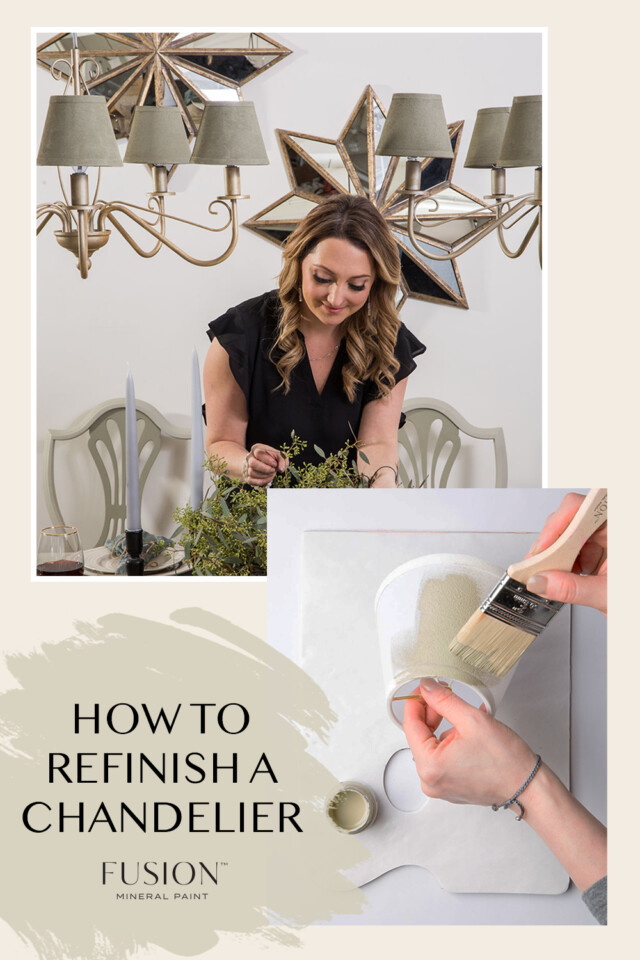 The Fix:
Here's what I did with a pair of old chandeliers I unearthed at a local Restore. With some TLC, I knew they would be the perfect adornment for my dining room makeover. I could refurbish them with some new lampshades and my best decorating friend, Fusion Mineral Paint.
To cover up the brass, I chose our metallic paint called Vintage Gold.  To avoid drips I didn't overload my brush and the paint flowed on so easily, all I had to do was clean the metal with TSP Alternative first, then paint!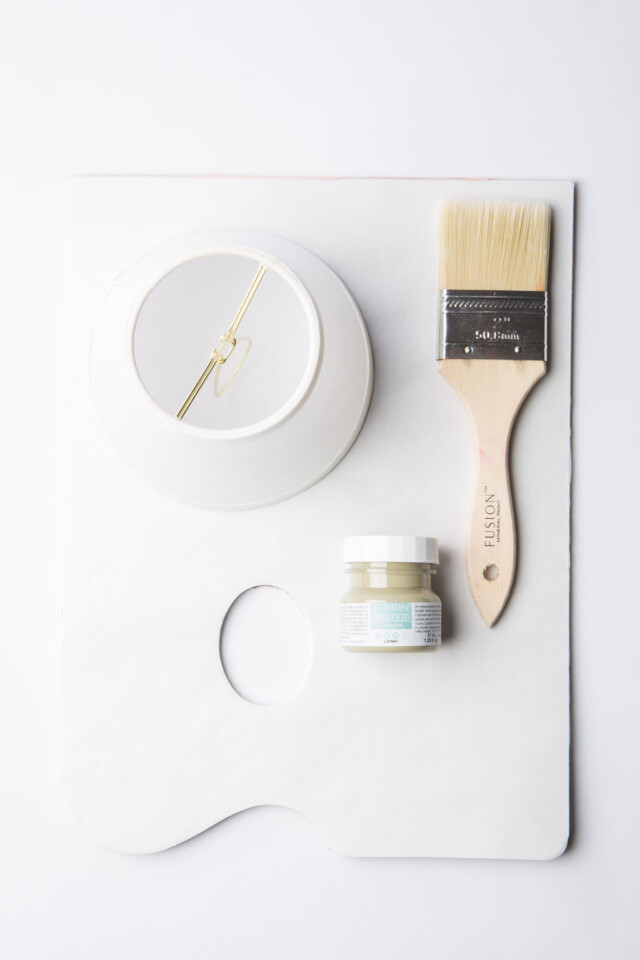 For the lampshades I chose Lichen, a Fusion Mineral Paint colour. This stone grey with a touch of sage green complements the pastel, tone-on-tone hues in my dining room. What a miraculous makeover! (Note that Fusion Mineral Paint is not heat tested but the low-watt bulbs are far enough away from the painted surfaces to be safe.)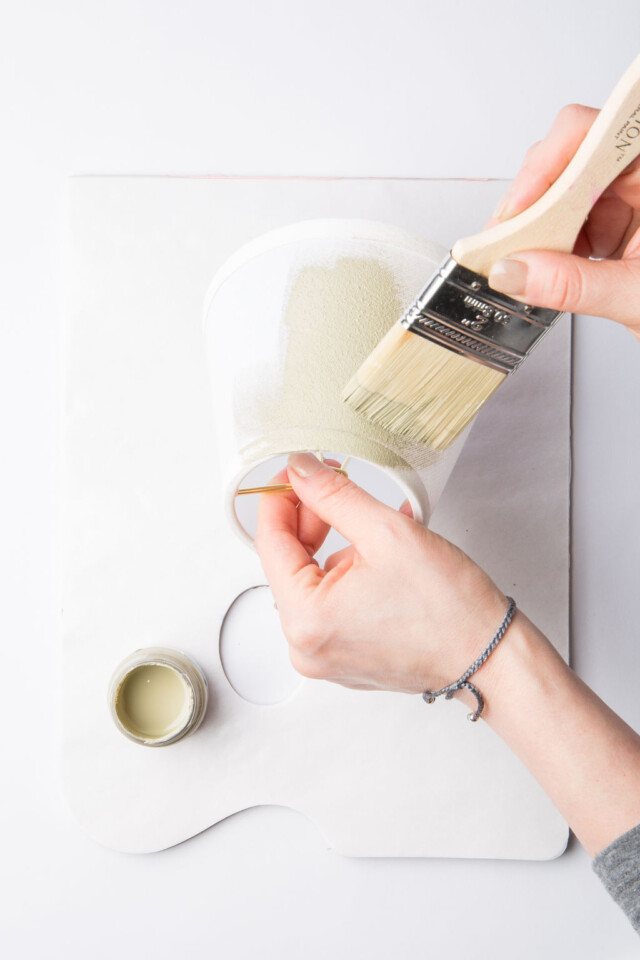 I simply applied the paint straight on the lamp shade, let it dry for an hour, and then applied a second coat for full opaque coverage.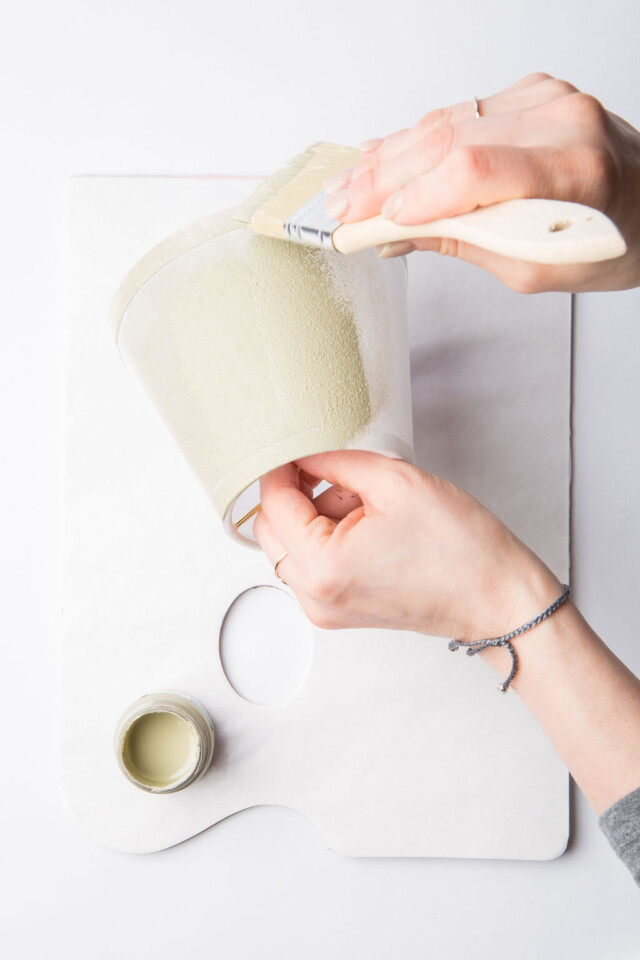 Make It Yours:
Vintage lighting can be an expensive proposition, but not if you do some hunting through secondhand stores and garage sales. Once you know that you can cover up unattractive or rusted finishes easily with Fusion Mineral Paint you are on your way. Rusted surfaces do need some prep work – some sanding and an application of a rust inhibitor. Otherwise, you are good to go.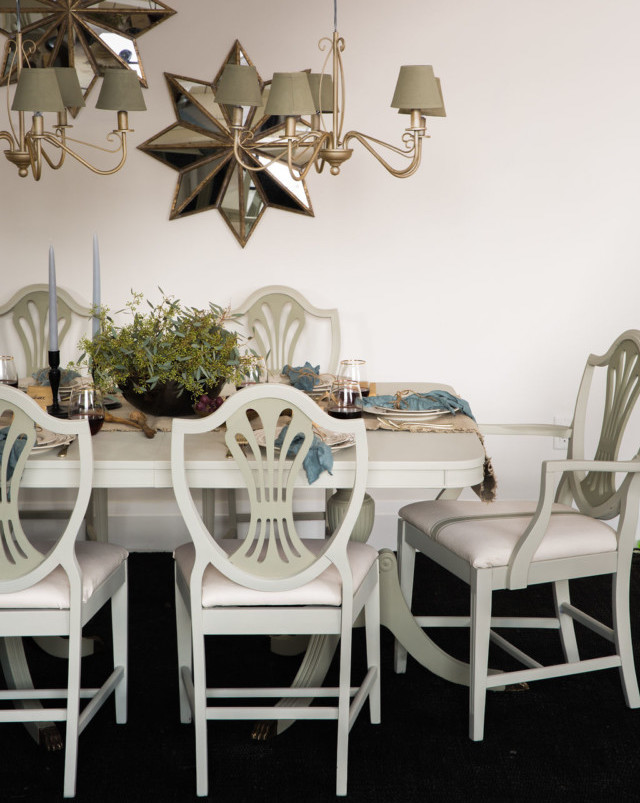 Create your own style from Fusion's wide selection of colours. How about a contemporary vibe with our Metallic Brushed Steel, or go for an antique look with Vintage Gold. Purists love Casement from our Classic Collection, a white that always looks fresh and clean. Looking for a wrought iron feel, then choose Cool Black or Ash. Fusion paints have a matte finish and they require no additional top coat.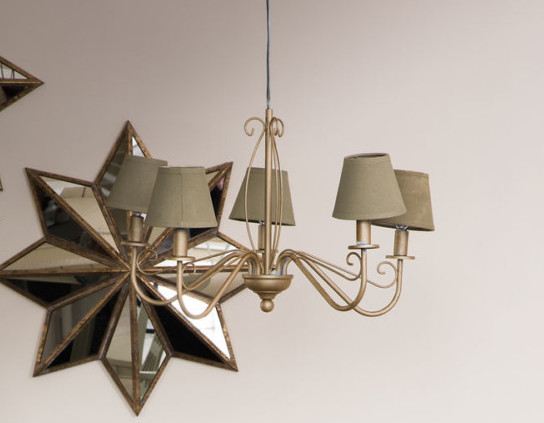 Lampshades offer an exciting opportunity to add colour or an added design feature. You can refurbish and old shade or purchase new shades online and paint them to mix or match your lamp base. More on lampshades in a future blog, but for now think about Cranberry red over a black lamp base, Upper Canada green or Inglenook blue topping a white chandelier.
Fusion products are designed to give you endless options so that you can achieve your very own imaginative results. Enjoy the journey. Paint it beautiful.