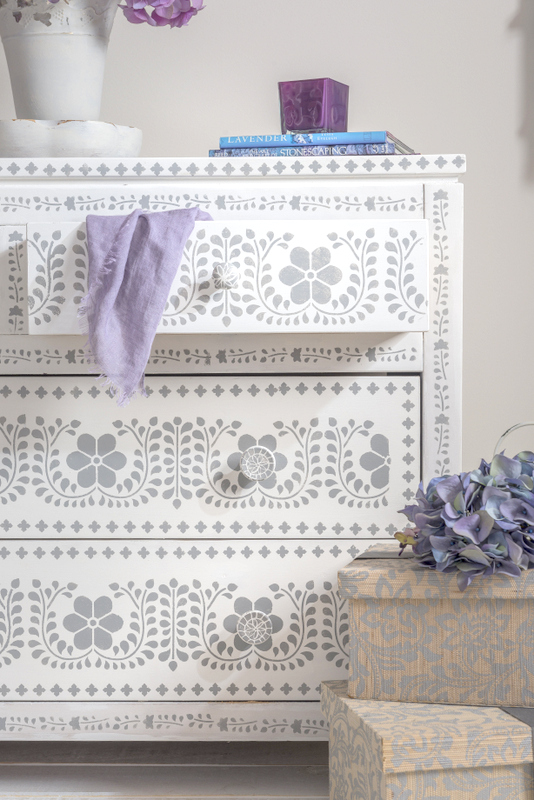 Share:
Among the very popular home accents for decor pieces, bone inlay is quite coveted. It can also however be quite expensive. So what's a person to do if they'd love the look in their home but can't afford the price tag? A DIY Faux Bone Inlay project with Fusion Mineral Paint of course!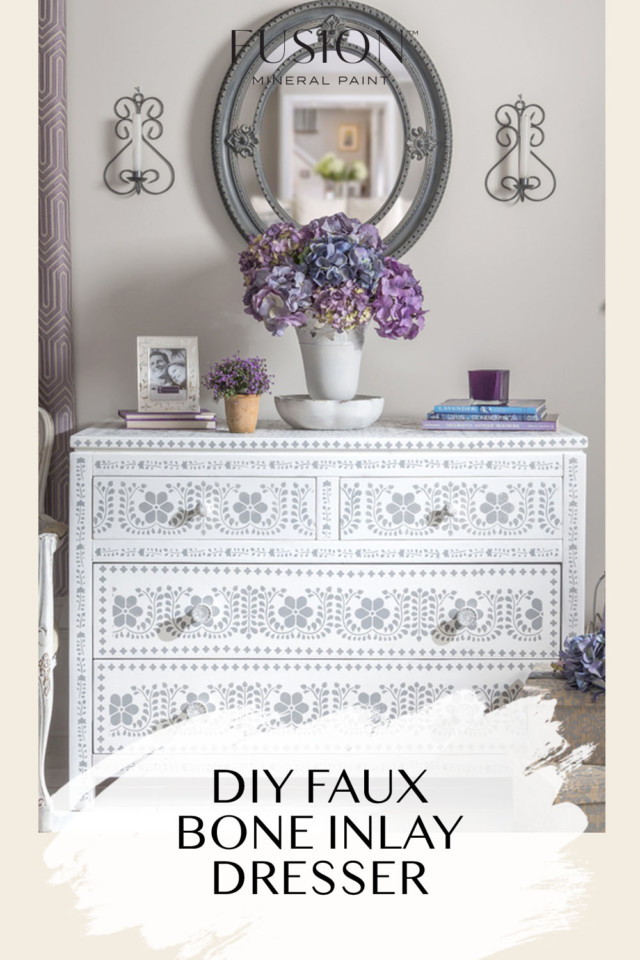 And we promise that you can do it, no matter if you're looking at the pattern thinking "I can't do that!". Yes you can! With Fusion and a bit of creativity, your paint project ideas are endless.
What you'll need for your DIY Faux Bone Inlay Dresser:
Fusion Mineral Paint in Casement
Fusion Mineral Paint in Little Lamb
Homestead House Furniture Wax
Inlay furniture stencil you can purchase at Michael's from ArtMinds or a comparable from Amazon
Balzer Designs 6×6″ Mini-striped Flower Circle
Stencil brushes & paintbrushes
Painter's tape to secure stencils
Unfinished wood knobs to paint and stencil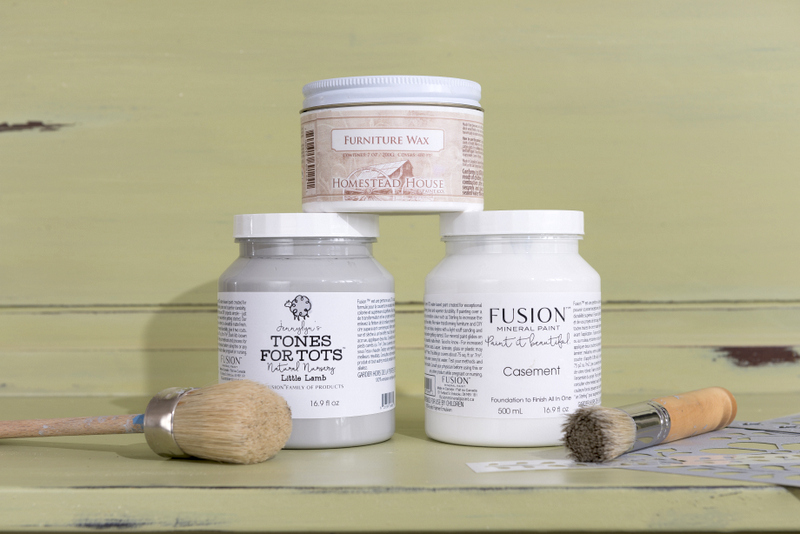 Steps for making your DIY Faux Bone Inlay Dresser
We started with an old media cabinet that drawers were built for to fill out the empty spaces at the top. Then it was given a fresh coat of Fusion in Casement.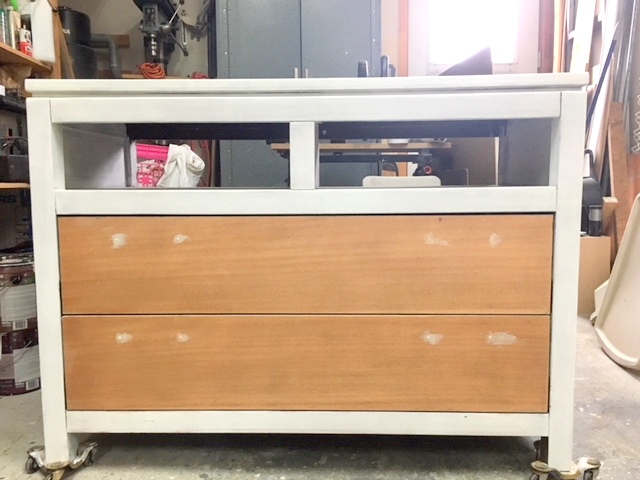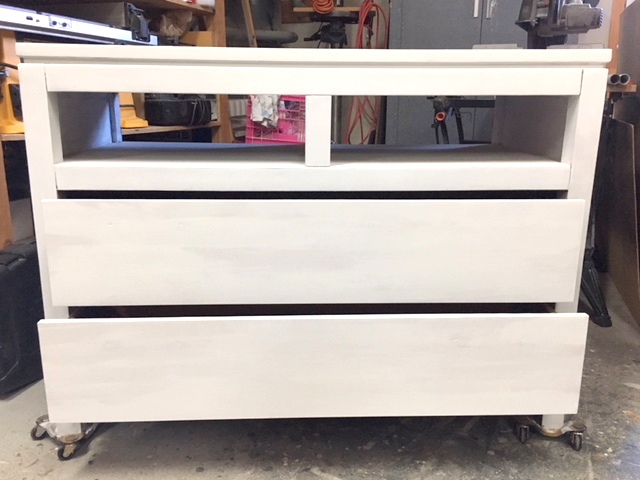 Now it's time for the stencilling. Just look at this great array of stencils in the Inlay Stencil kit. The most practical way to stencil the dresser was to measure out the center and begin to stencil from the center point to left of the dresser. Followed by the center point to right of the dresser.  
This way everything is 'centered' evenly.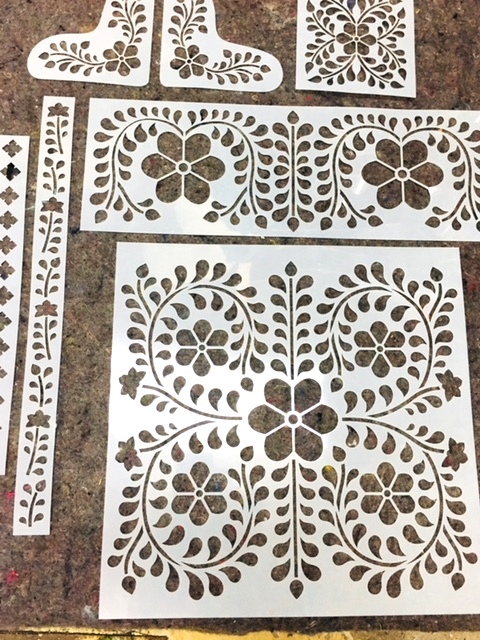 Fusion's Little Lamb was used to dab the stencil pattern over the dresser.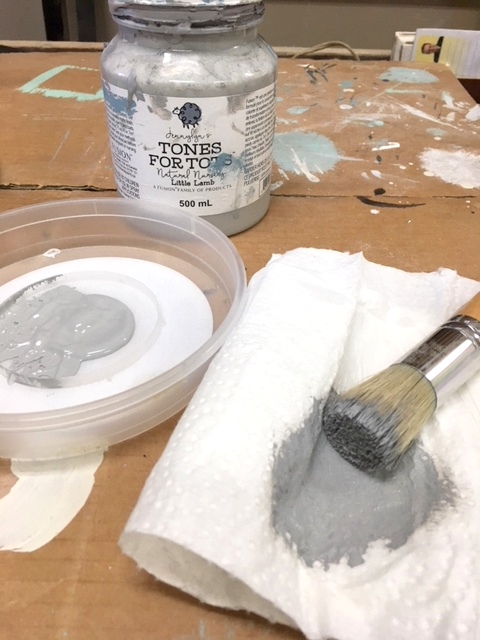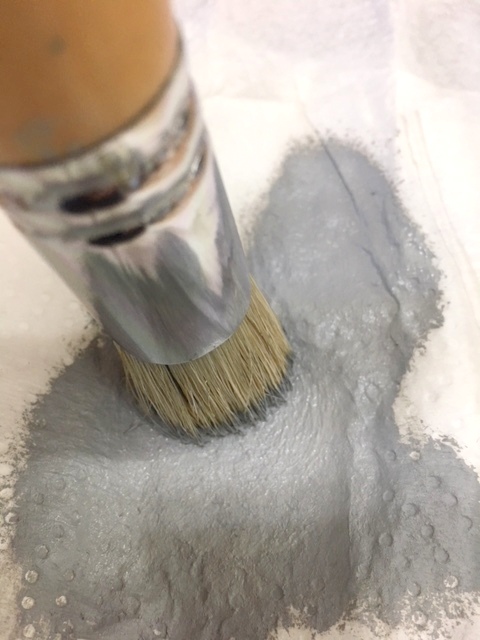 To hold the stencil in place, we recommend painters tape as it is a safe way to ensure an easy removal of the stencil. Alternately you can also use spray adhesive but we strongly recommend doing a test spot first, as different liquids can change the colour of your dresser. So if you can stick to tape, no pun intended, it's best to do so.
This also helps you to see your stencil placement BEFORE you paint and ensure everything is where you want it to be.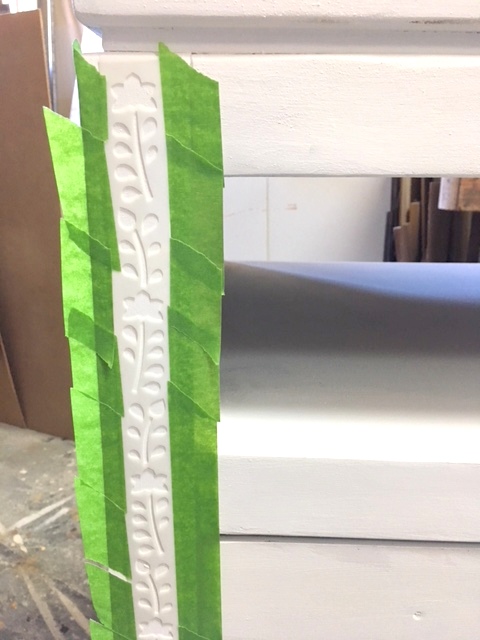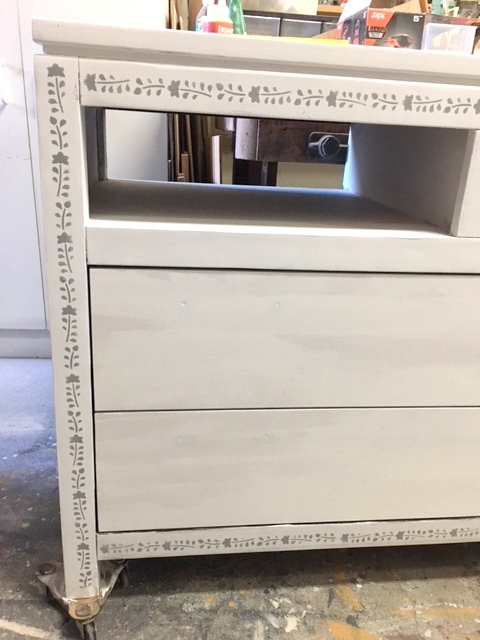 Again, starting at the center helps you to work outwards and makes filling in the empty spaces easier.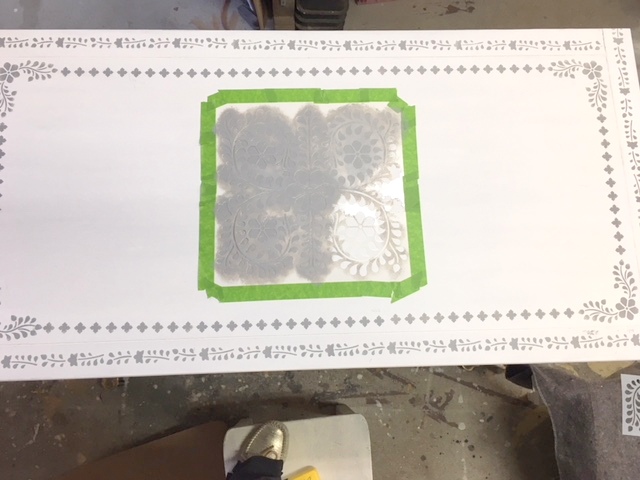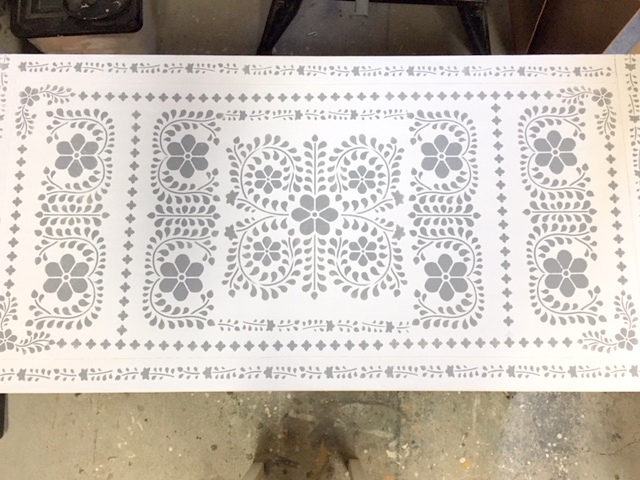 After the stencilling was finished, you can add a furniture wax to give it that extra bit of sheen and protection. While Fusion has a built-in top coat, after all that hard work, you want to make sure your stencils don't scuff before your paint has time to cure. To read all about the differences between Drying and Curing, visit our blog post. 
The Homestead House furniture Wax is really easy to use. You just need a rag or a soft cloth and wipe it directly over your surface.  After a few minutes you can buff it out, for that perfect little bit of something extra!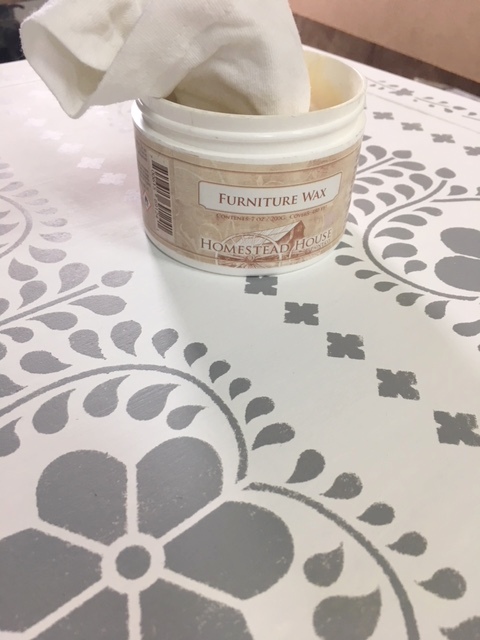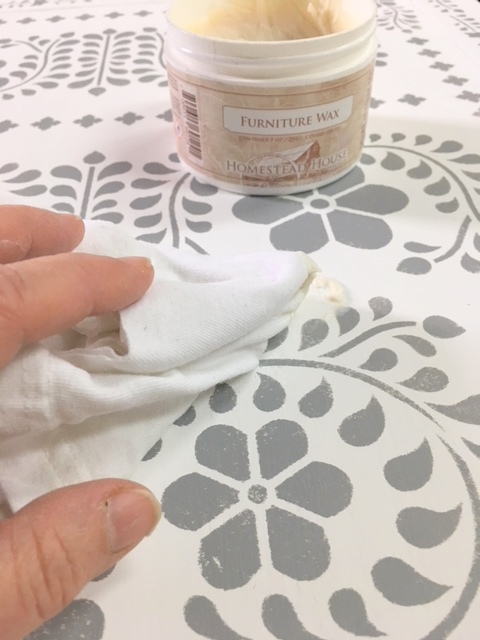 And to finish the wood knobs were painted white with sections of various stencils on each one. A round pattern for the larger knobs and the floral section on the smaller knobs.  This stencil is from Balzer Designs.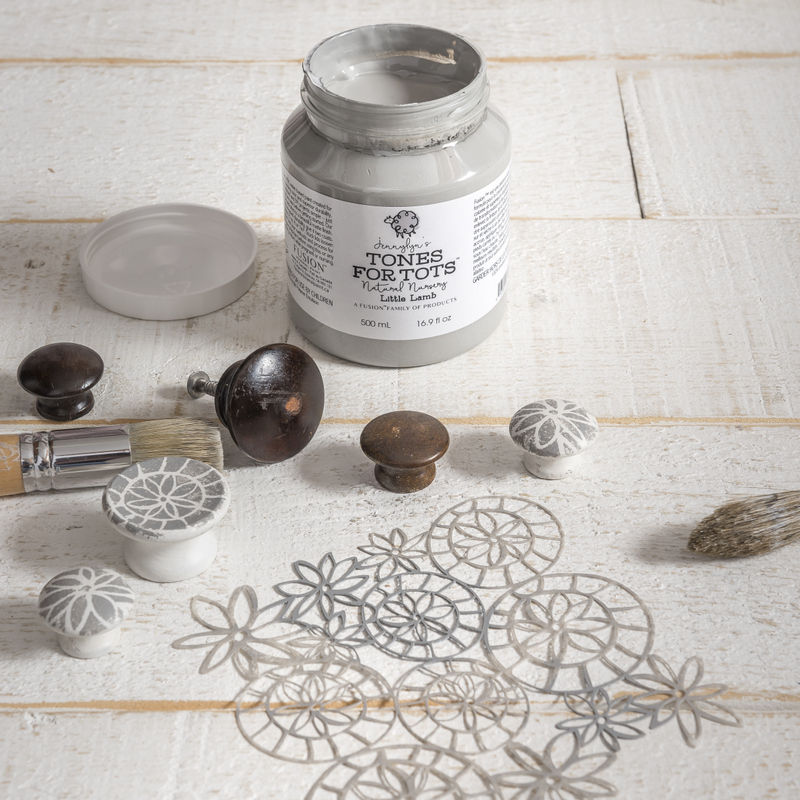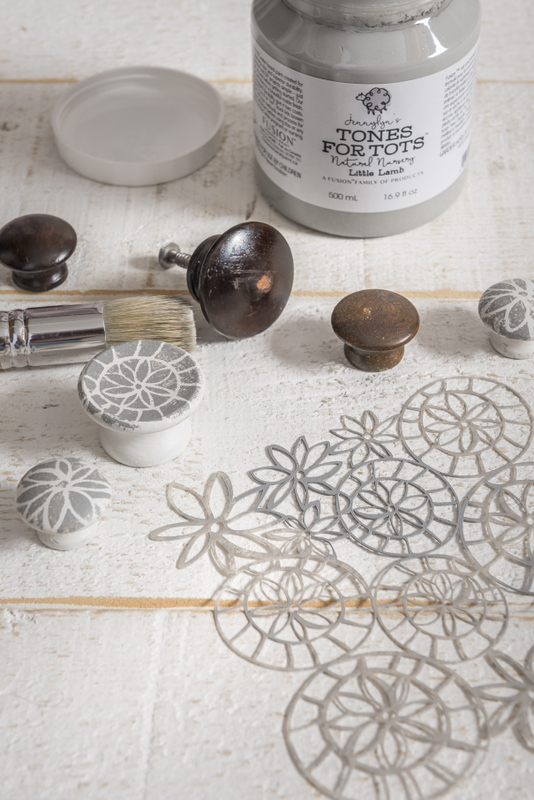 And there you have a gorgeous finished DIY Faux Bone Inlay dresser!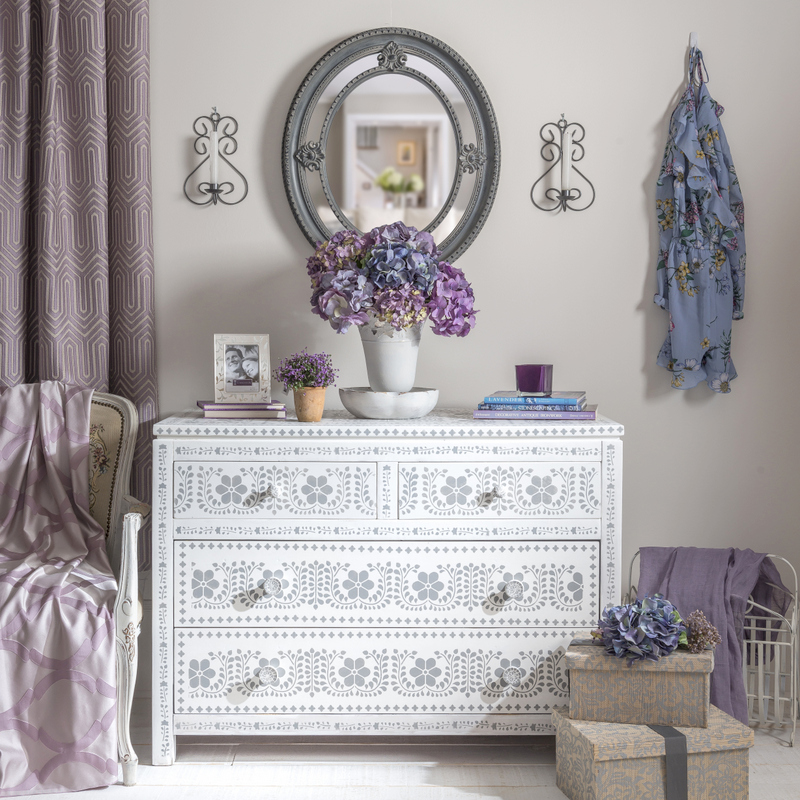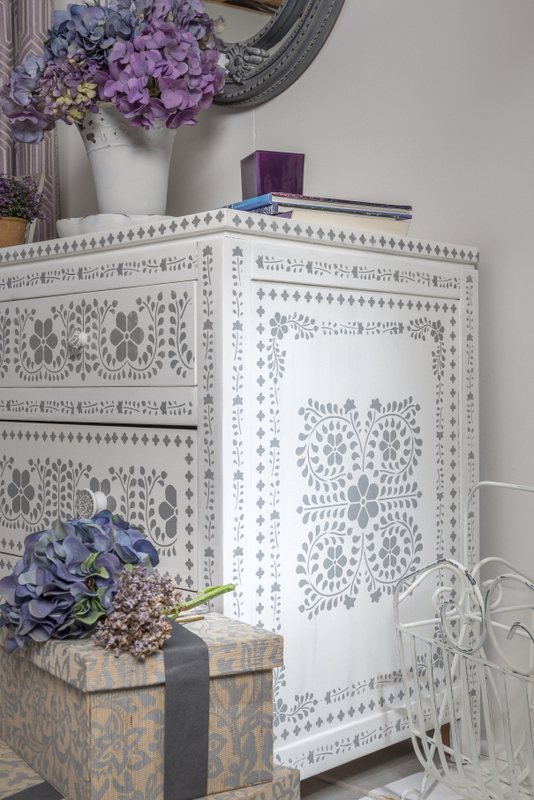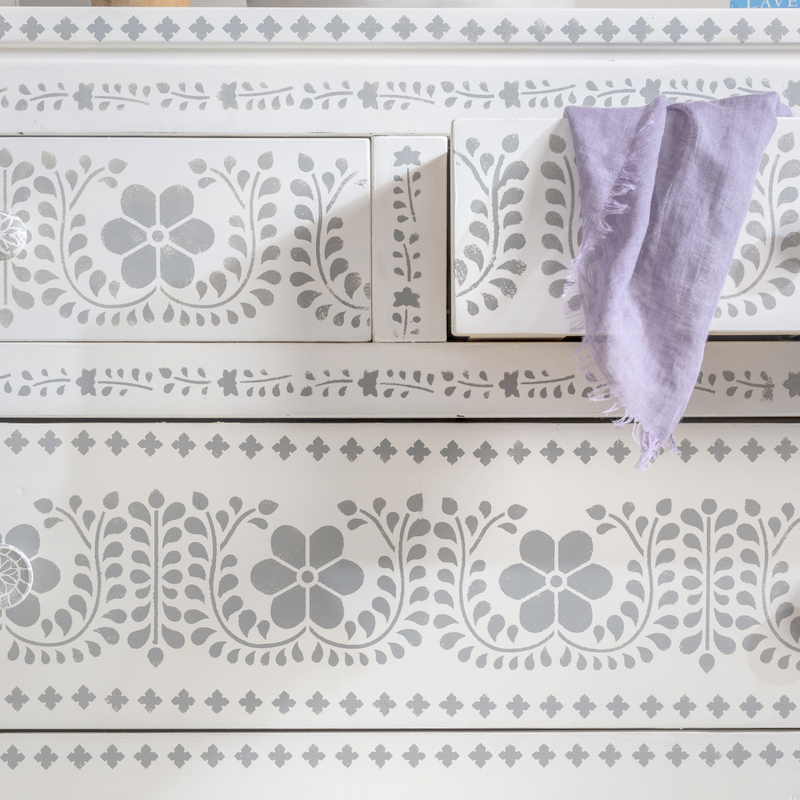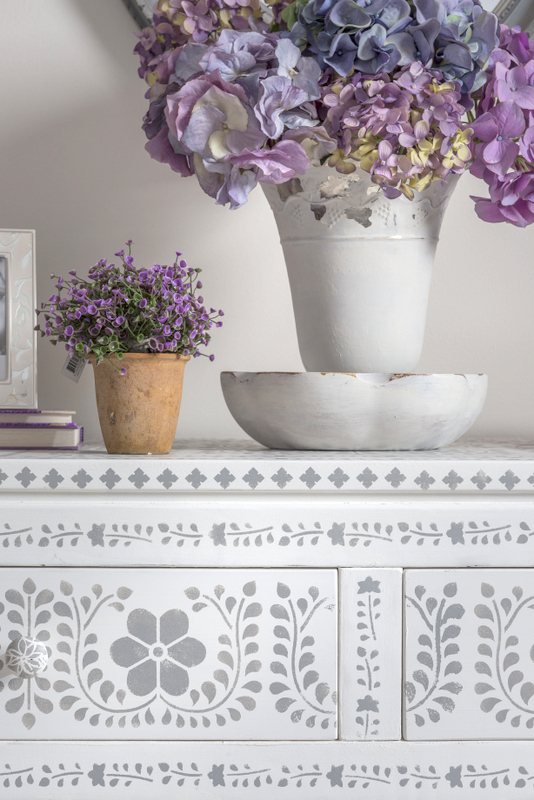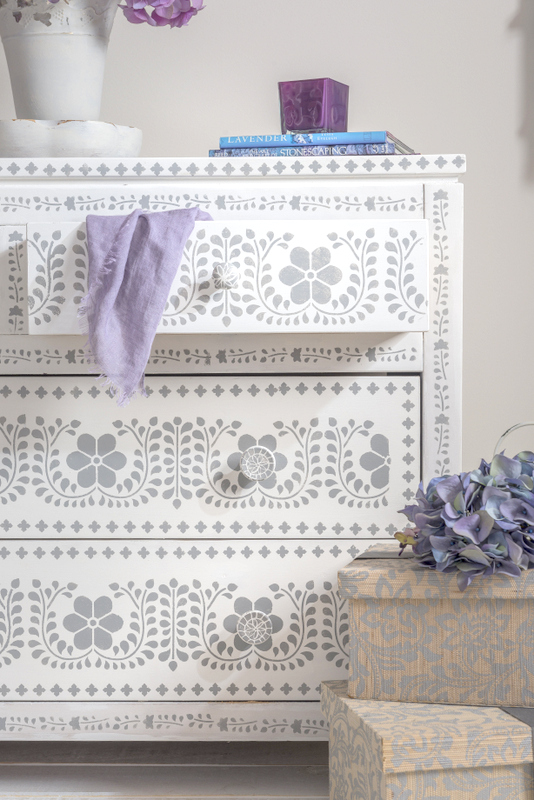 If you have any stencilled projects, we'd love to see them! You can share them with us in our Paint it Beautiful Facebook group!
PIN IT FOR LATER!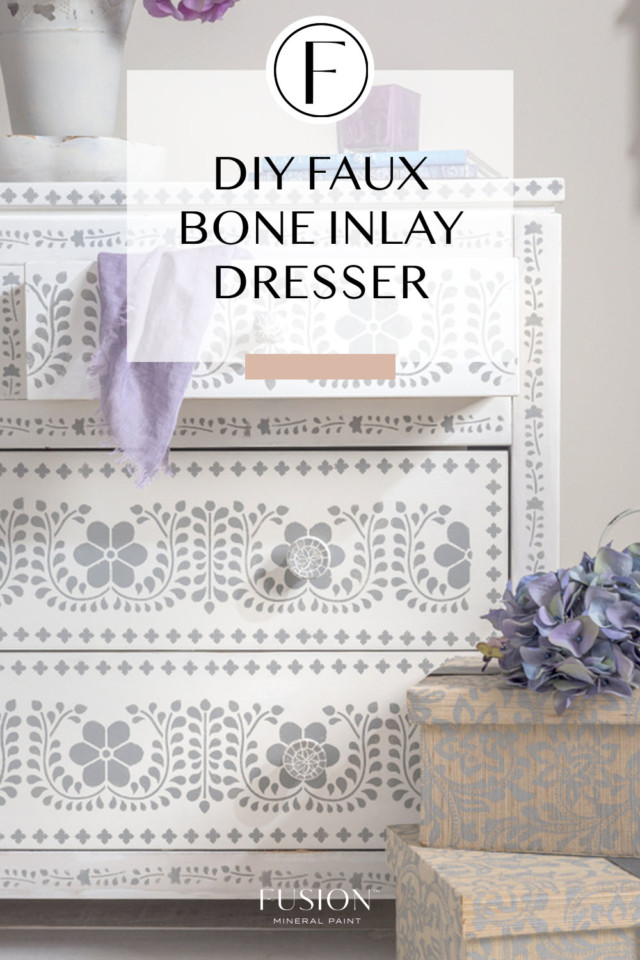 Project and Stying by Orphans Without Makeup (commissioned by Fusion Mineral Paint)