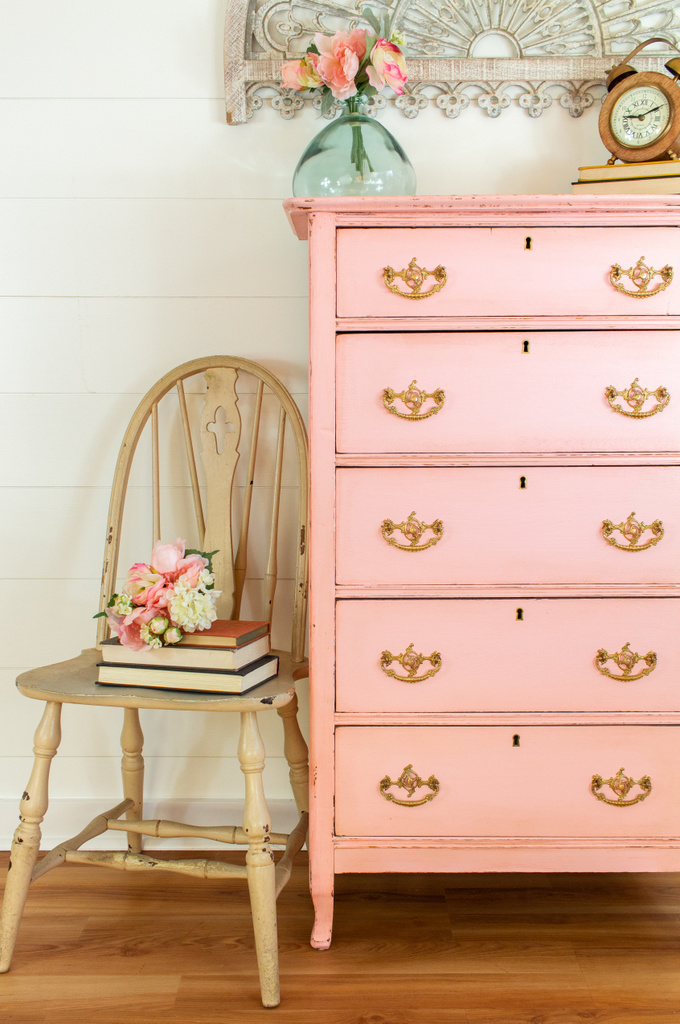 Share:
If there was ever a color that made us long for weather when the air feels warmer and the birds are out singing, it's Fusion's English Rose from the Penney & Company collection. When it was released it became an instant best-seller due to the demand for Millennial Pink and it's been really exciting for us to see all of the projects that it has been used on. From farmhouse style to modern decor and oh so many crafts, it's a very versatile color. So today we are going to show you how to paint an antique inspired dresser using English Rose and help emphasize that vintage aged look but yet still feel a bit more modern. This combination feels very fresh despite the aged look!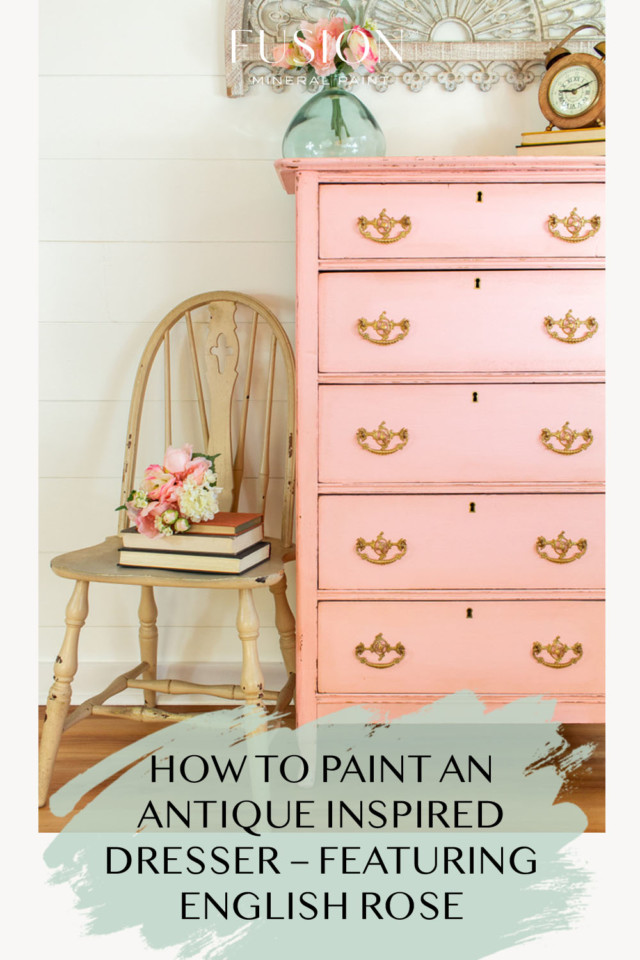 How to paint an antique dresser – featuring English Rose from the Penney & Co. collection
ITEMS NEEDED:
Roll of paper towels

Fusion TSP

Sanding block and 220 grit paper

Fusion Mineral Paint "English Rose"
Staalmeester Brush

Wax Brush

Homestead House Salad Bowl Finish
Homestead House Antiquing Wax
STEP 1
PREP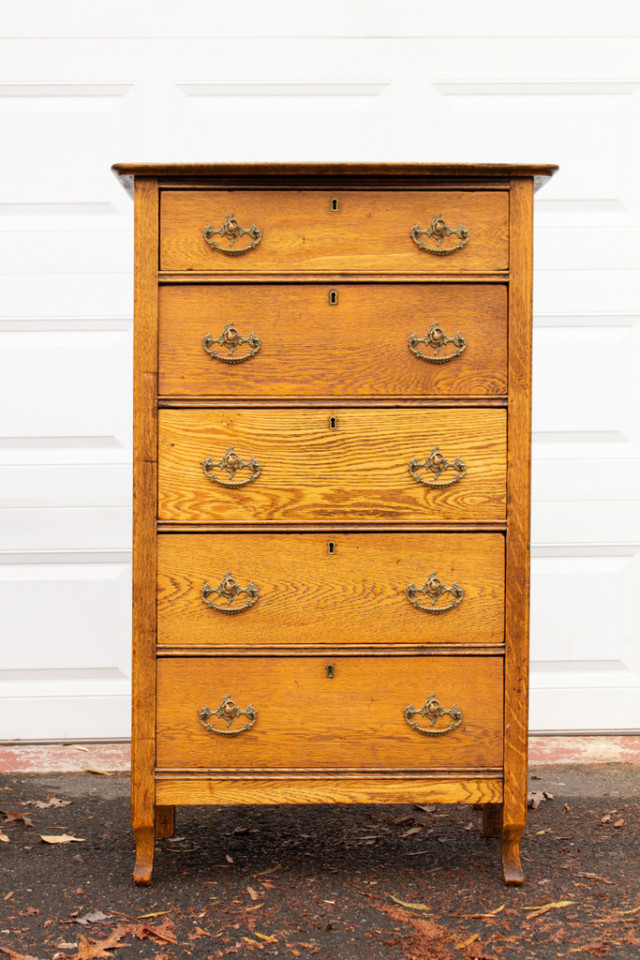 Start by removing the hardware and any keyholes. This will make it much easier to paint rather than having to tape around the items. Give the dresser a quick wipe down with Fusion's TSP and paper towels to remove any gunk and residue that can potentially clog up your sandpaper.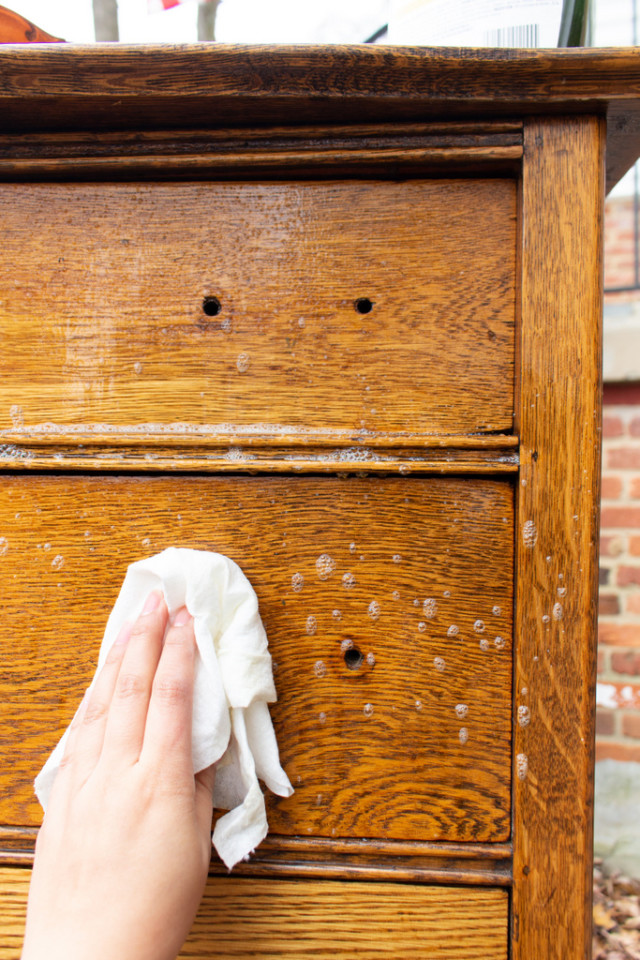 STEP 2
SANDING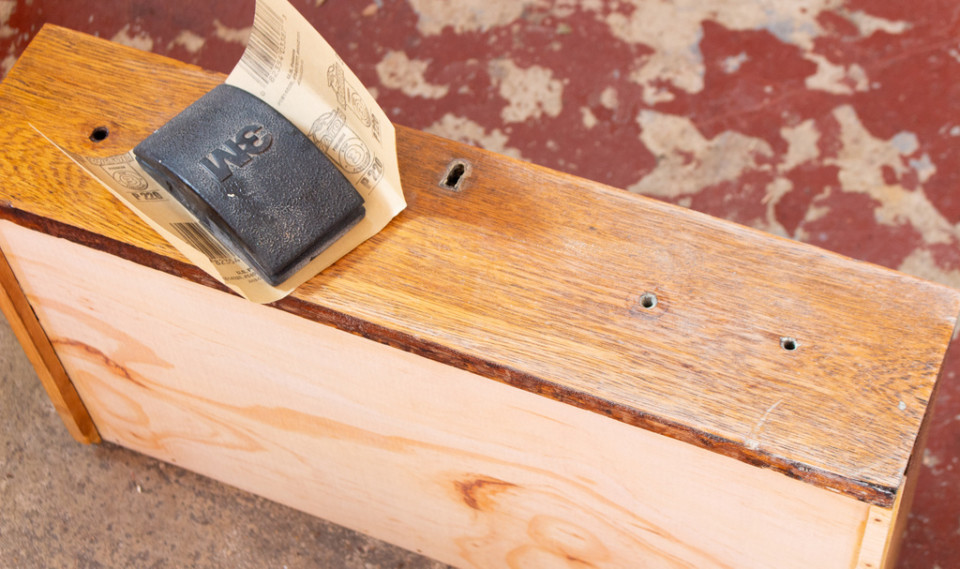 Since you are only doing a light scuff, 220 grit will suffice to break the surface and provide grip for the paint. Using a heavy sanding block, wrapped with 220 grit paper, sand it in even strokes going in the direction of the grain. Removing heavier scratches and dings may require the use of an orbital sander.
Use TSP and paper towels to do another quick wipe down to remove remaining residue and to trap sanding dust.
STEP 3
PAINTING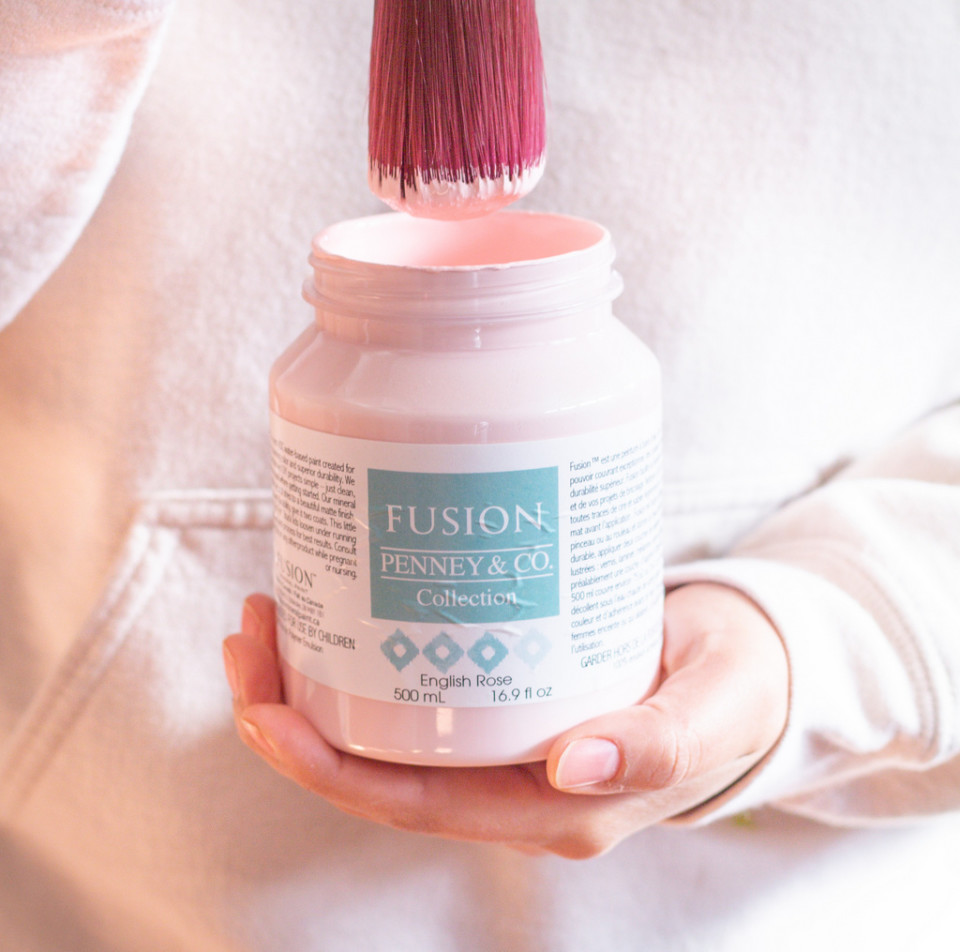 Use a Staalmeester Oval Brush to apply thin, even coats of paint. The use of light colors like English Rose will require several coats, so allow for an adequate dry time before applying another coat.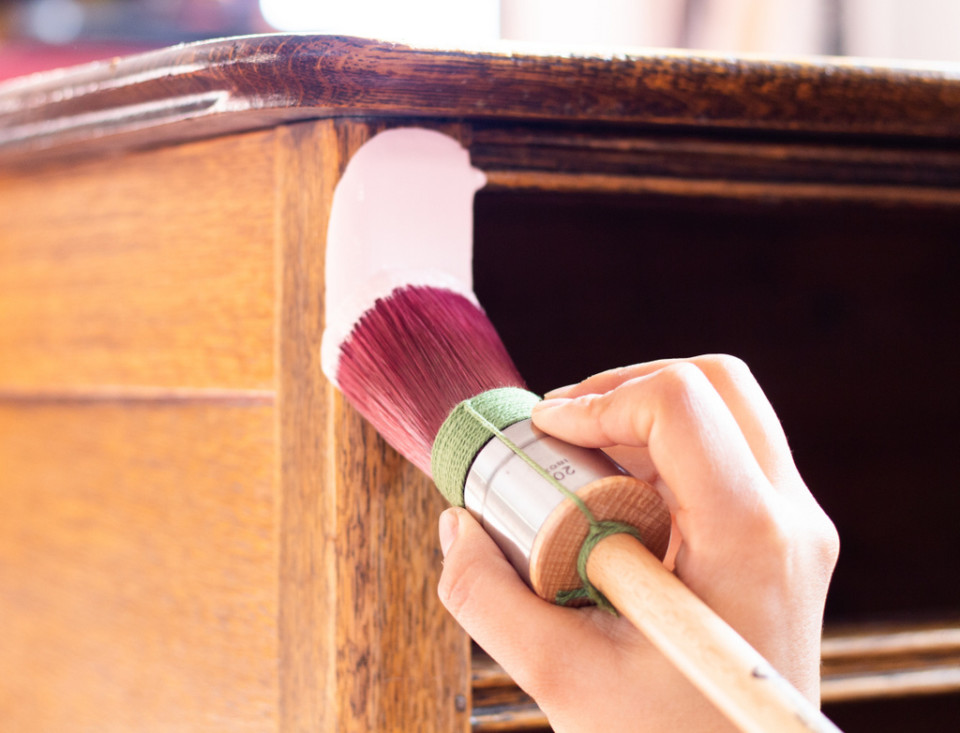 For a smoother even finish, sand in between coats with 320-400 grit paper. Because for this project, the goal was a vintage, worn in look, the brush stroke textures were left on purpose.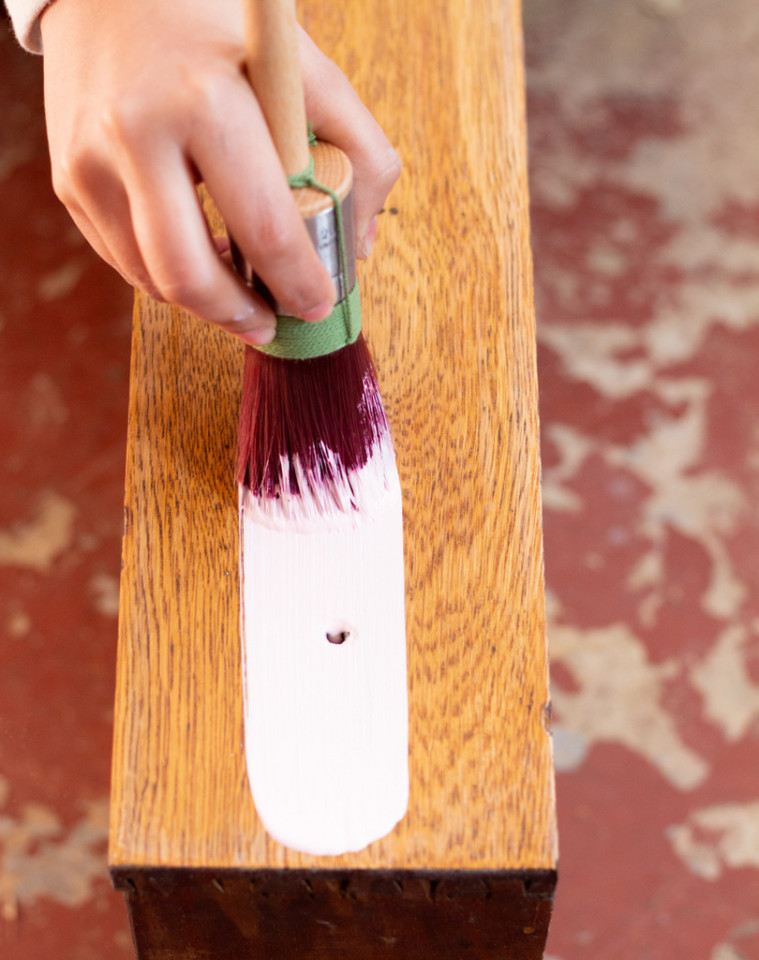 STEP 4
DISTRESSING
After the final coat of paint has dried, take 220 grit paper to lightly distress around the raised edges where natural wear would occur. Since this dresser has raised trim and side panels, we only distressed along the edges.
STEP 5
FINISHING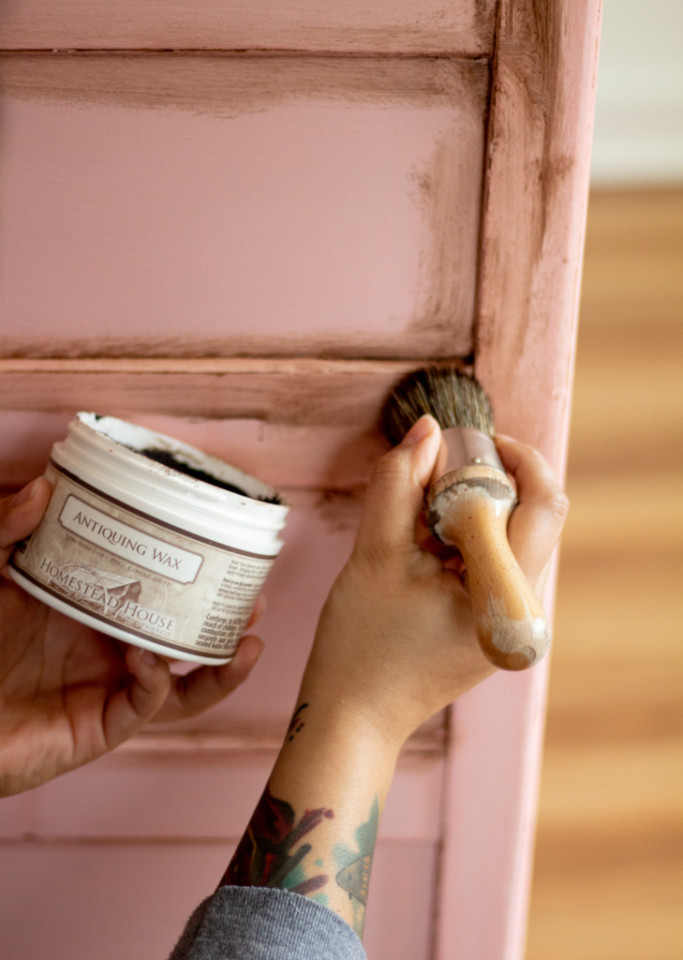 Apply one coat of Homestead House Salad Bowl Finish to seal Fusion and provide a buttery surface for antiquing wax. Similar to distressing, apply Homestead House Antiquing wax in the recessed corners and along the raised parts of the dresser. When buffing the wax, make sure to round out the edges on the flat parts of the furniture to leave the impressing of a naturally aged patina.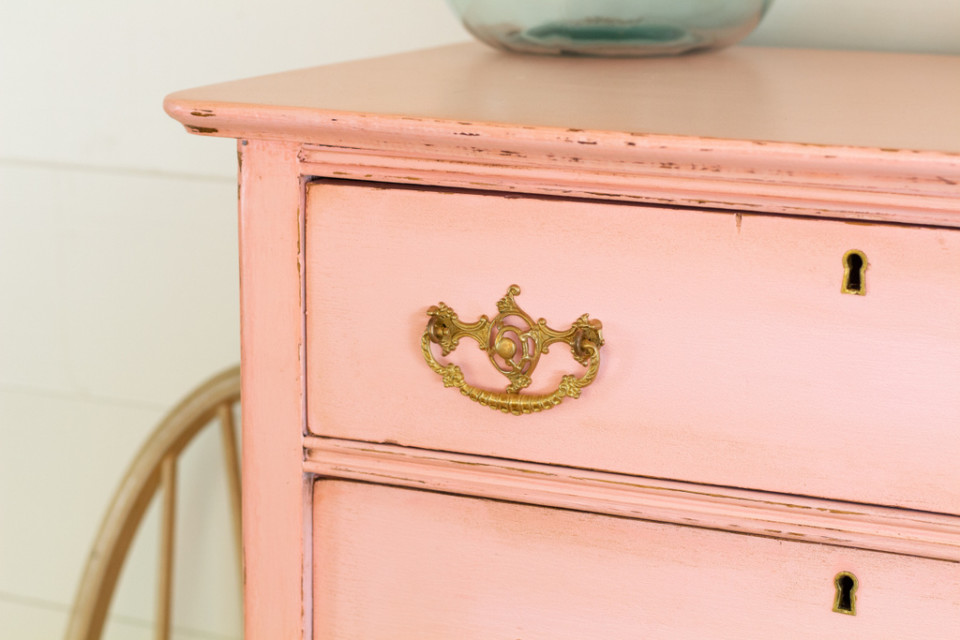 If you apply too much antiquing wax, just tax a bit of salad bowl finish or beeswax to erase and play with the application.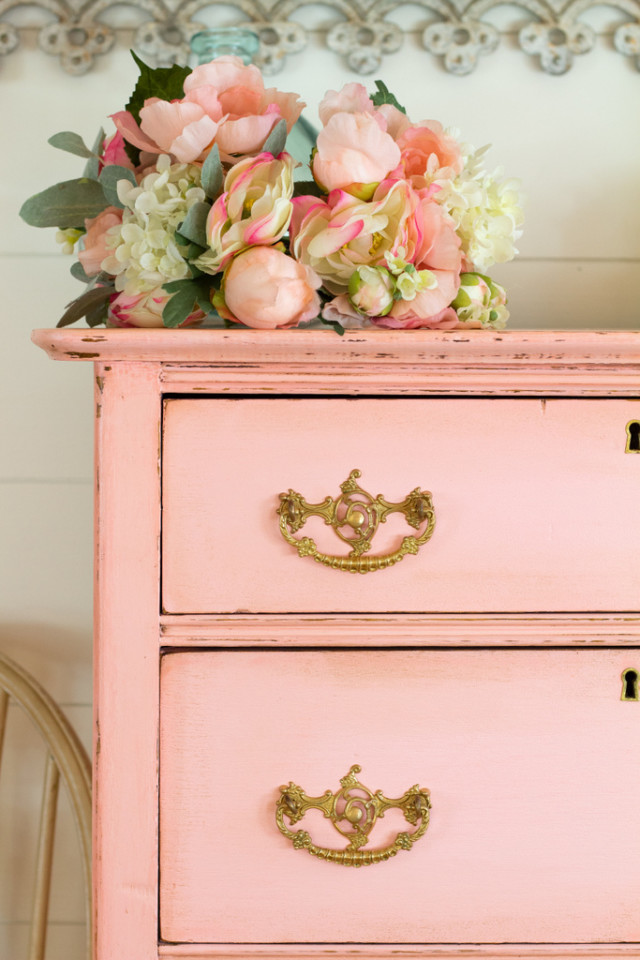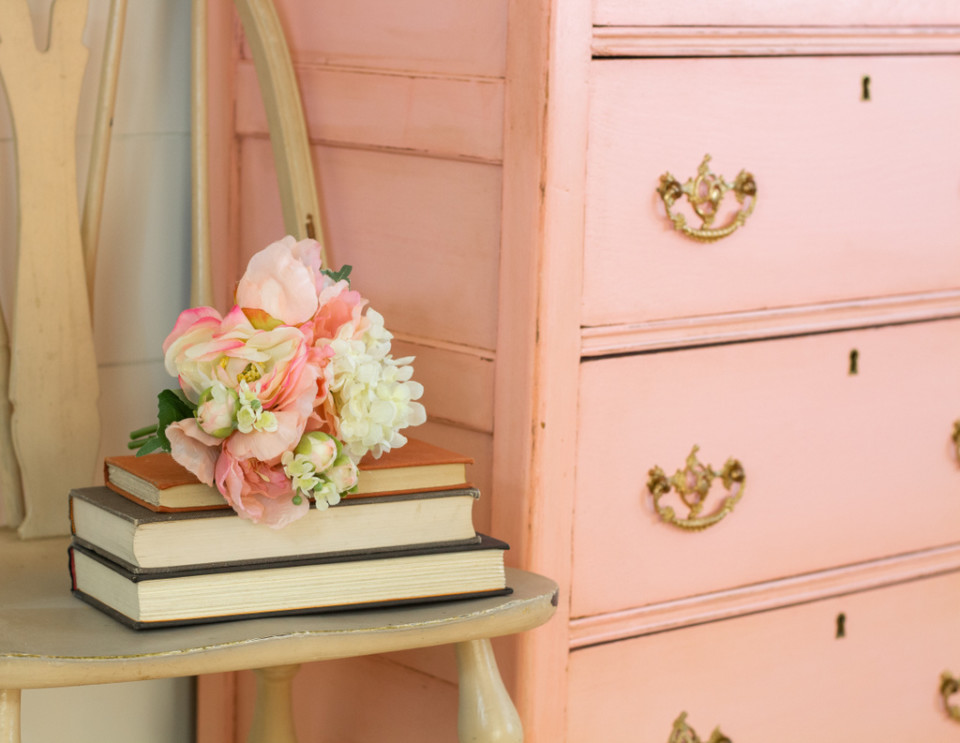 The end result is a beautifully aged feminine piece with a bit of vintage patina and shabby chic glamour! It feels modern and yet aged in a sophisticated flirty way.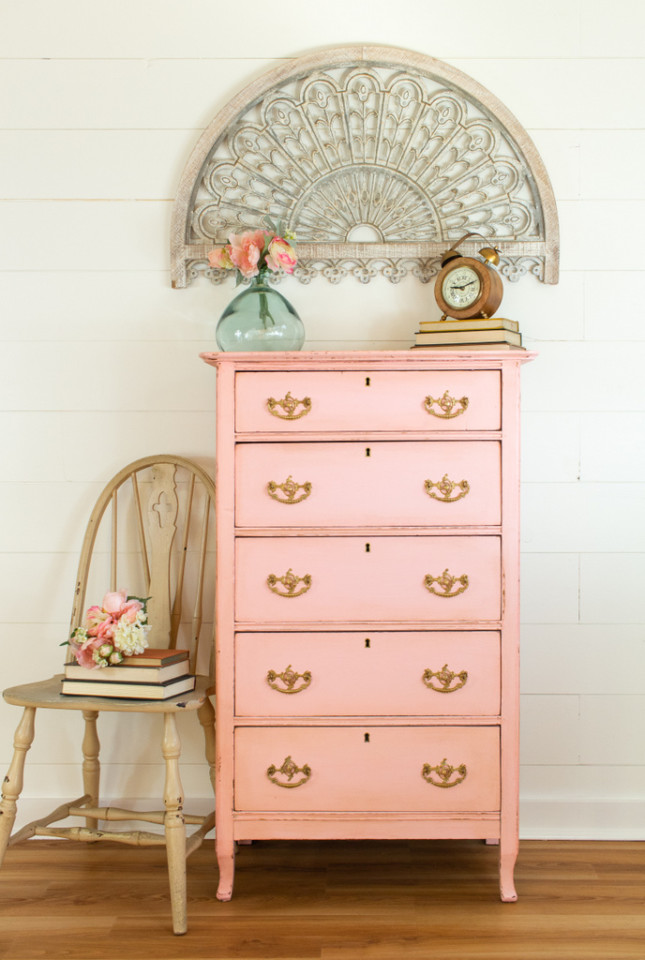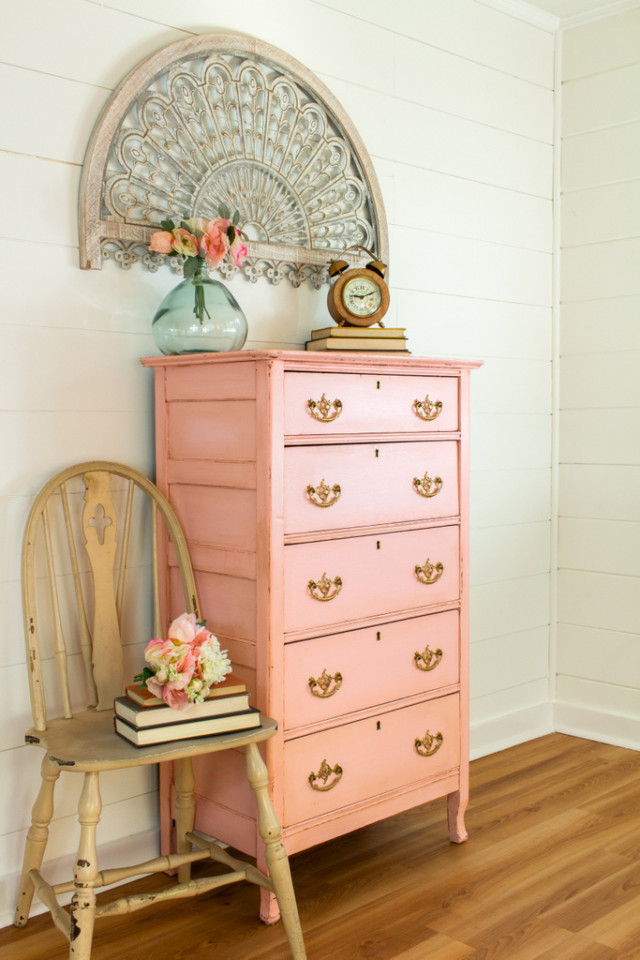 Have you ever painted something in English Rose? Share it with us in Paint it Beautiful and tag it on social using #FusionMineralPaint and #PaintItBeautiful
Project by Crystal Sutton at The Driftwood Home 
PIN IT FOR LATER!