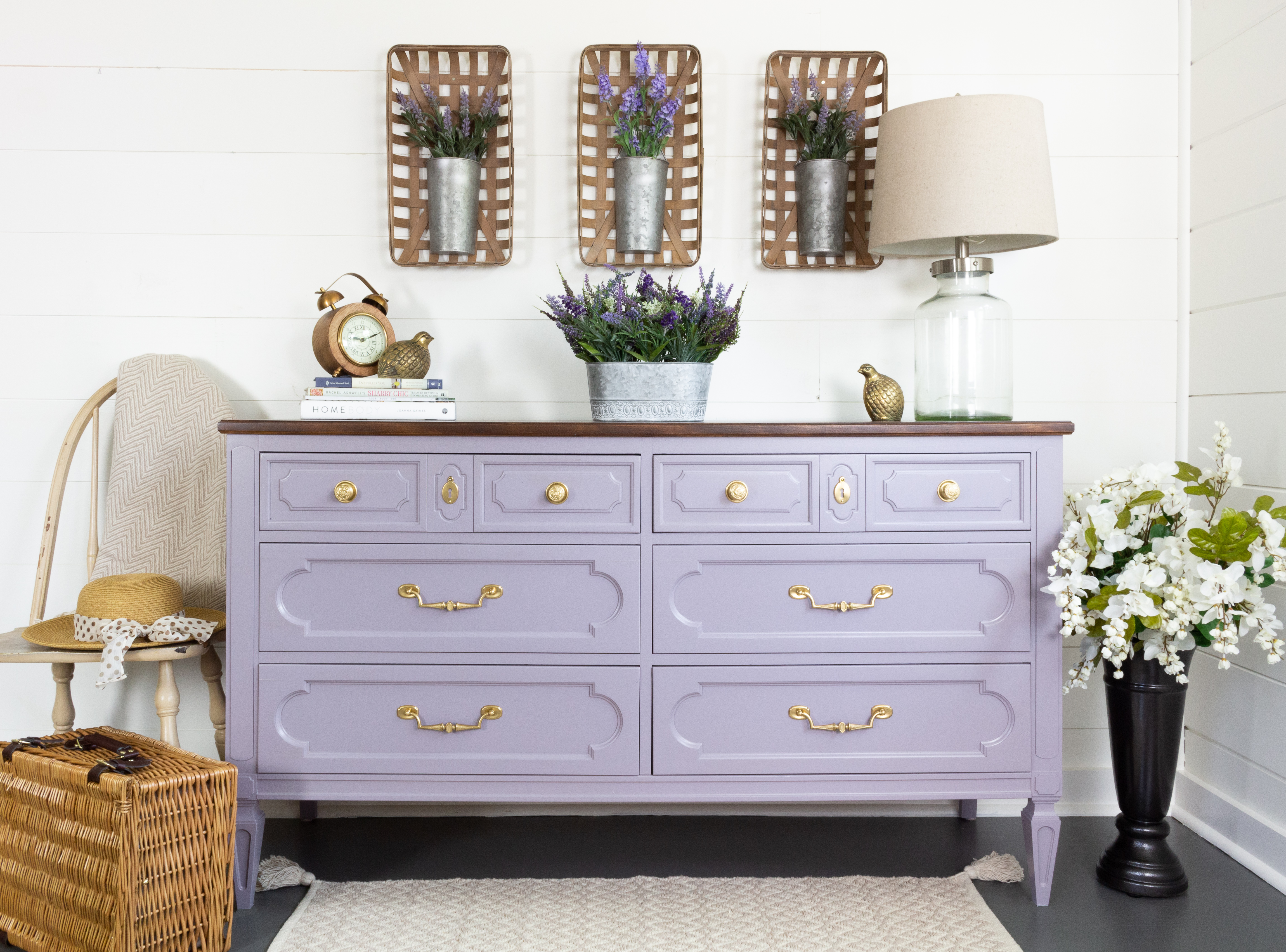 Share:
We are loving the look of a two toned piece of furniture where you see wood and paint, so what better pairing than with one of our newest paint colors. Prepping the top is crucial to getting a stained finish, don't worry we show you how step by step below! Behind the scenes at Fusion we would get almost a daily request for a purple paint color. Last year we created a custom mix recipe blend for our version of Pantone's Color of the Year Ultra Violet. This year, it was the perfect time to introduce another purple into the Fusion family, so here comes Divine Lavender from our Lisa Marie Holmes collection! A little softer, a little more delicate but the response to this one has been wild and no mixing required. It's available at your local Fusion merchant in both tester size pots and full sized pints. So of course we needed to share DIY Purple Dresser makeover featuring Divine Lavender, so you can see this beautiful color in it's a full glory and recreate this look for your own space!
DIY Purple Dresser makeover with Divine Lavender – Fusion Mineral Paint
SUPPLIES USED
Fusion Mineral Paint in Divine Lavender

Orbital Sander

120-150 grit paper to sand

220 grit paper to smooth

Staalmeester Ultimate ONE Synthetic paint brushes
Fusion TSP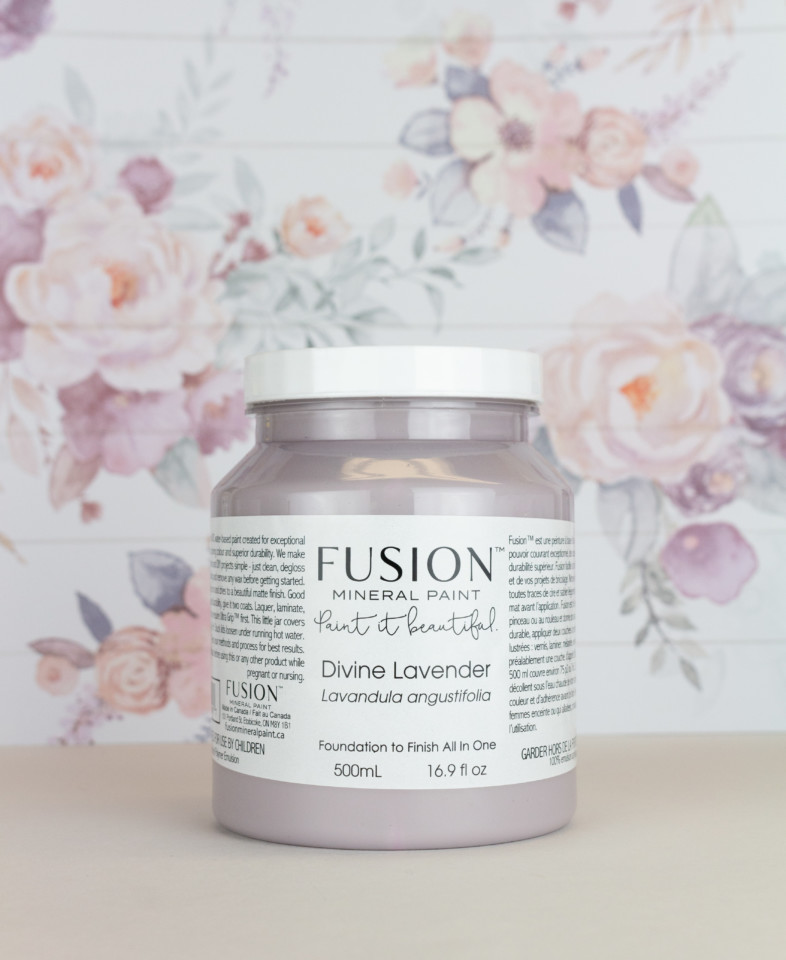 STEP 1
PREP
We removed all the hardware and drawers from dresser base. This was followed by a thorough cleaning with Fusion TSP to get rid of any dirt or residue on the surface of the dresser.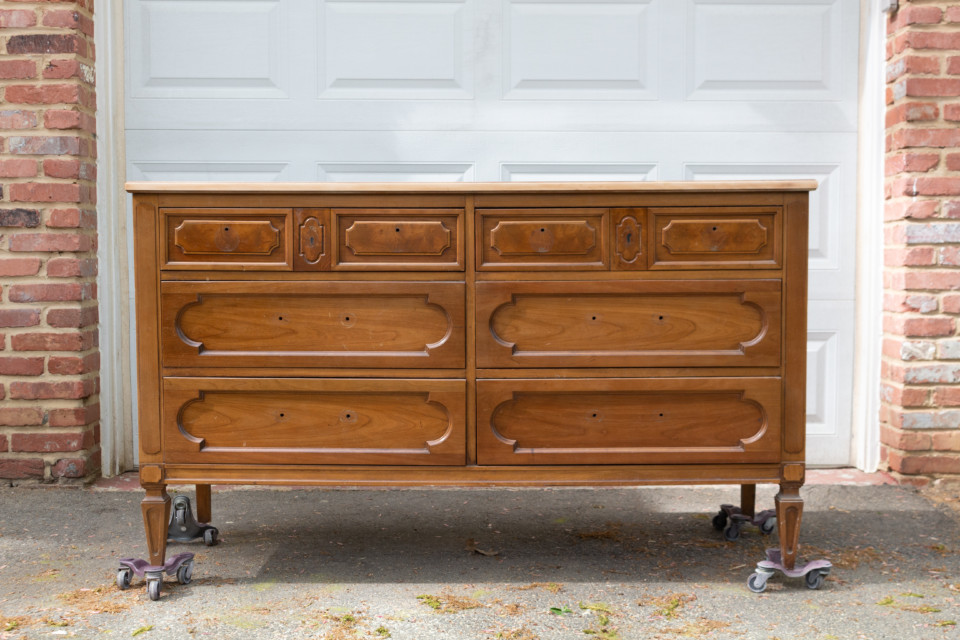 STEP 2 
SANDING
We wanted to stain the top, however it was not in great shape and required a thorough sanding with an orbital sander. The original finish was a mahogany veneer and it had seen much better days. So ensuring the surface was smooth was a very important step in prepping to stain. Removing the existing finish to the bare wood is crucial for a proper stain application.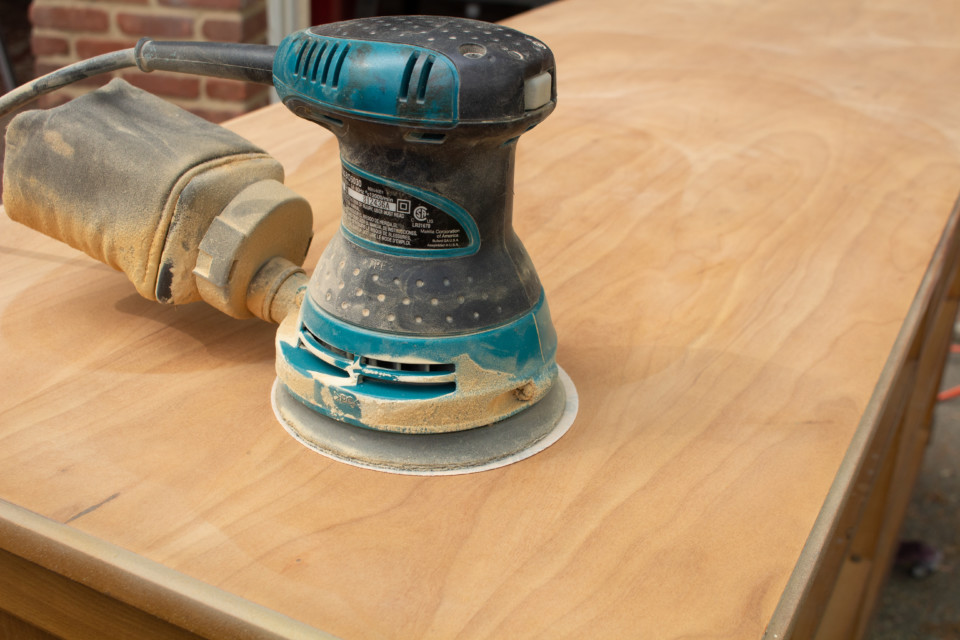 STEP 3 
PAINTING
We painted the dresser with 2 coats of Divine Lavender, using our Staalmeester brushes – flat one for the wider parts and the round one for the detailed areas and legs. Then sanded with 220 grit in-between coats. 
This helps ensure that any little flecks of dust or dirt that may be floating around in the air are no longer in between your layers of paint. We then sealed based with clear coat of Tough Coat. We always say using Tough Coat is optional and you can learn about when to use a top coat over Fusion in our blog post.
The top of the dresser was stained using our Stain and Finishing Oil in 50/50 mix of Cappuccino and Ebony and two coats of Natural over the mixture for some added sheen. Make sure you use a separate clean brush for your staining oils.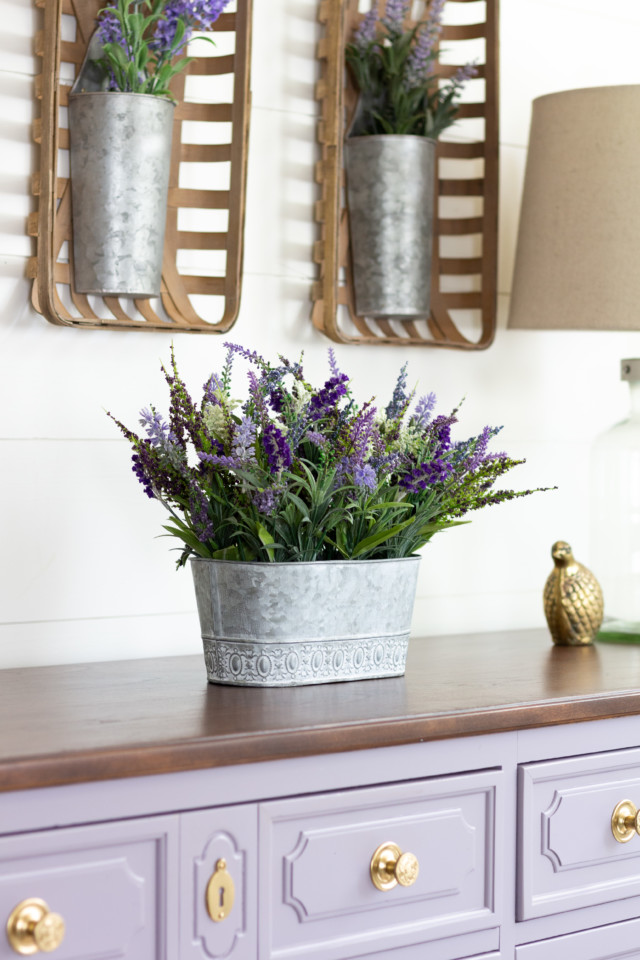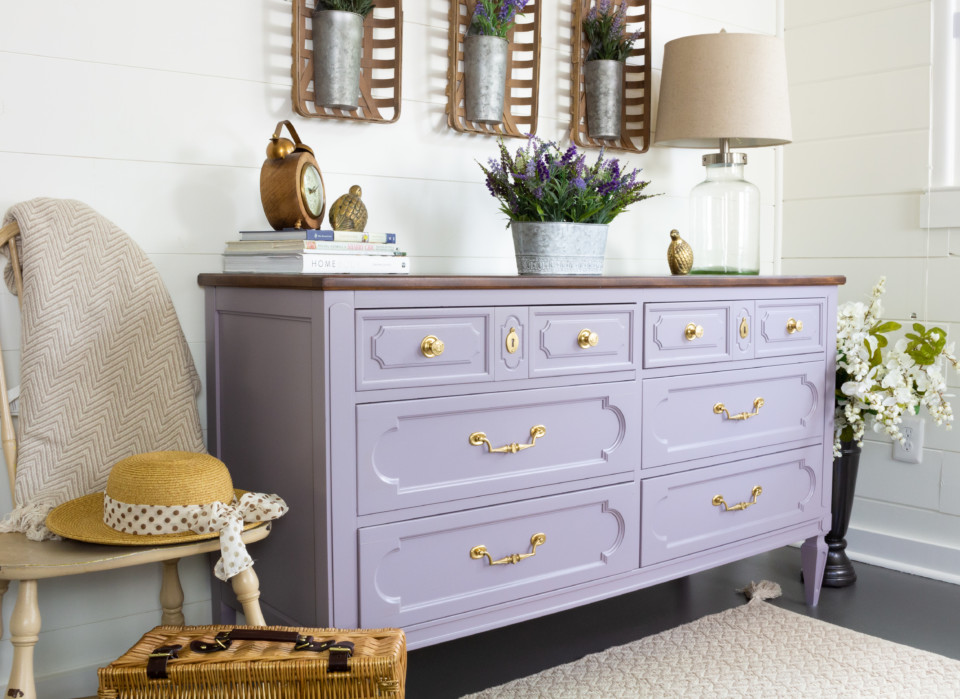 Isn't that beautiful? It's definitely a purple paint color worth waiting for.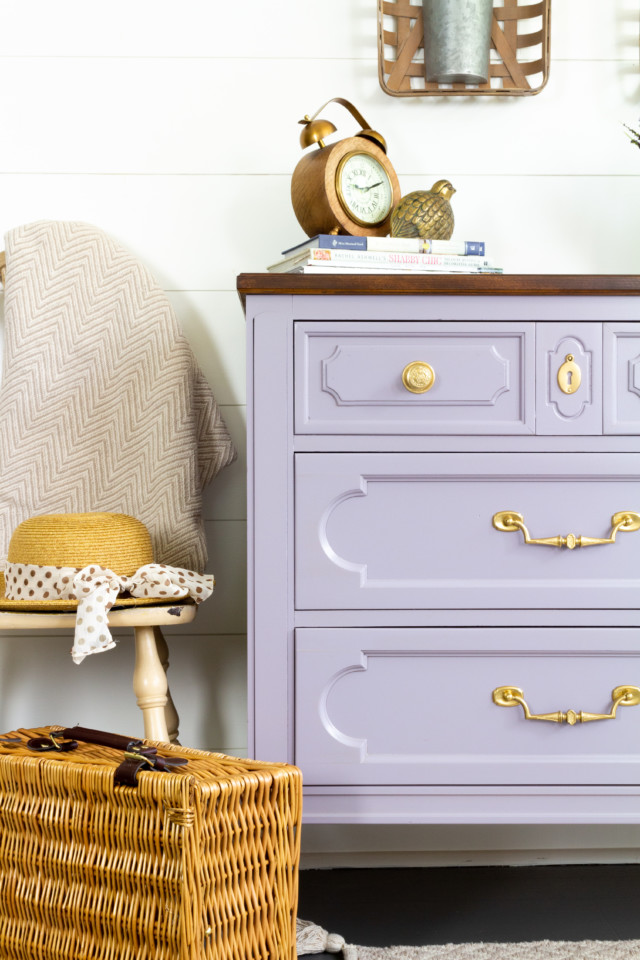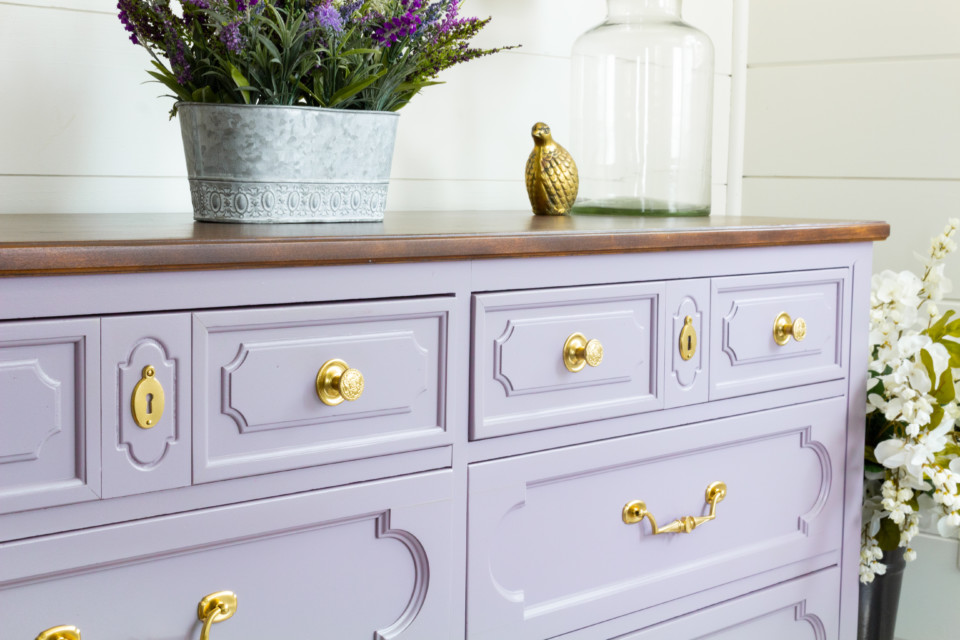 As you can see, the name Divine Lavender was inspired by the rare purple hue of lavender, which we used as accent pieces on the wall.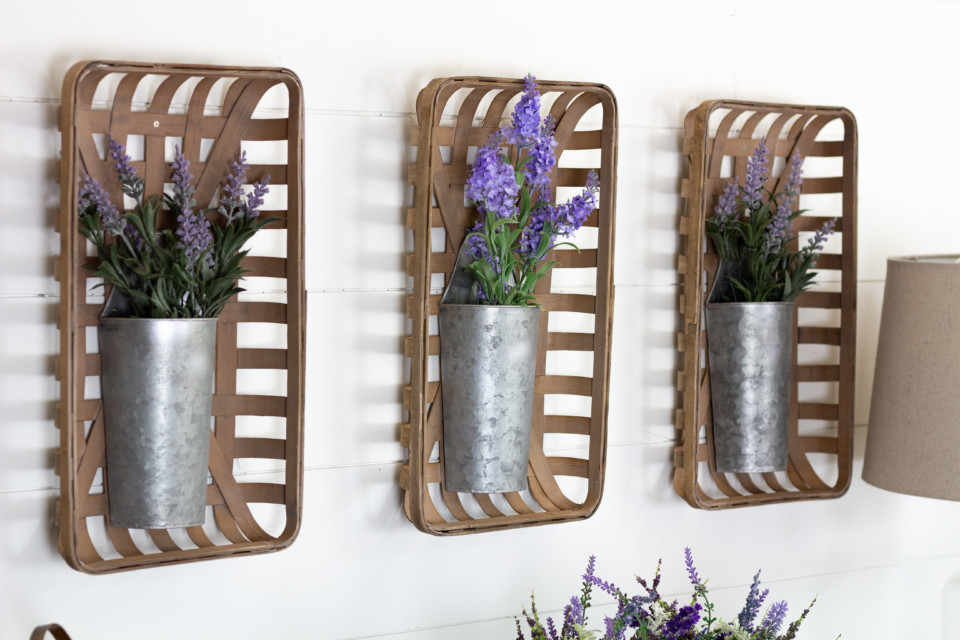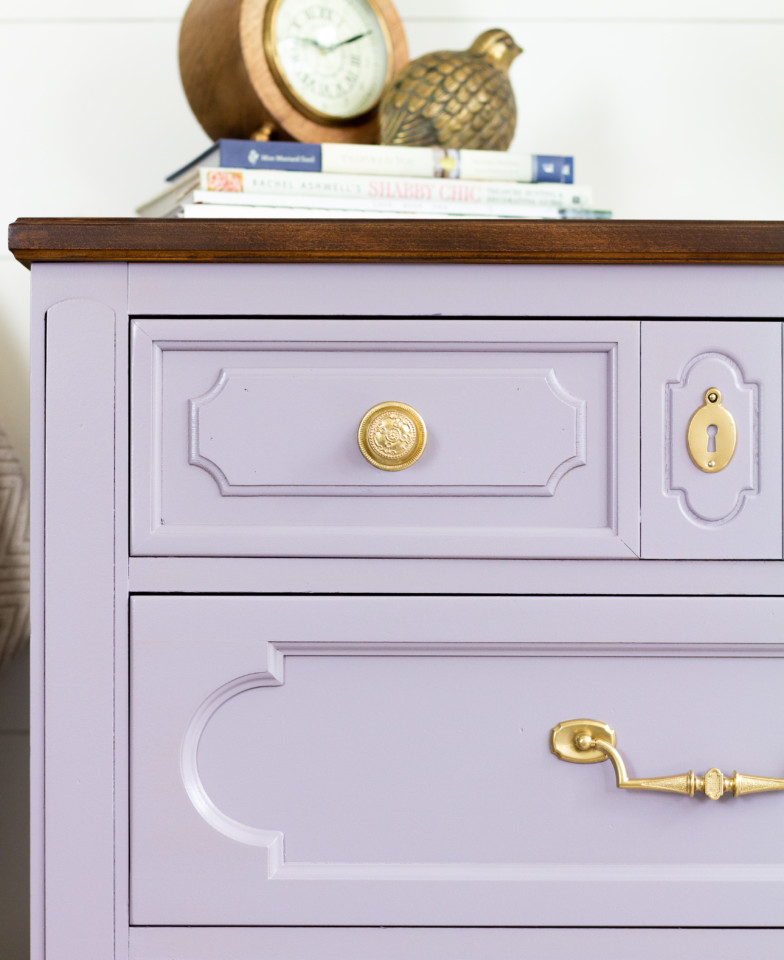 Share your Divine Lavender projects with us using the hashtags:
#DivineLavender
#FusionDivineLavender
And for any color in the Lisa Marie Holmes collection #FusionxLMH! We can't wait to see them!
PIN IT FOR LATER!