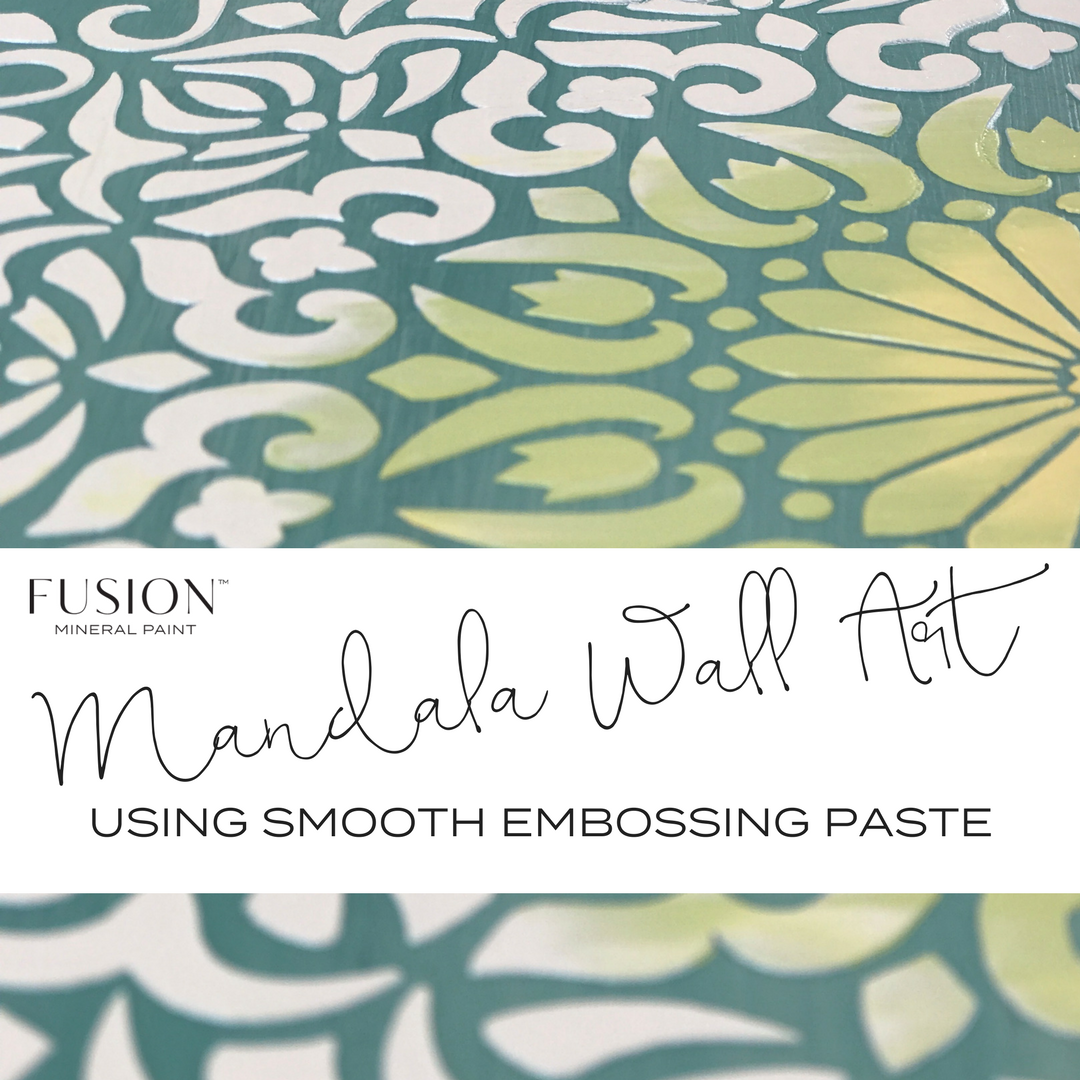 Share:
Mandalas are HUGE right now.  It is no accident that Mandala wall art is everywhere – after all the Meaning of Mandala is:
MANDALA : a Hindu or Buddhist graphic symbol of the universe: a graphic and often symbolic pattern usually in the form of a circle divided into four separate sections or bearing a multiple projection of an image.
Sounds lovely and very much like something I would like to have in my home.
I recently saw this lovely Mandala Triptych on Pinterest. I would love to have bought it, but I cannot find the original source, (hey, if you know it, please, pass me the details!).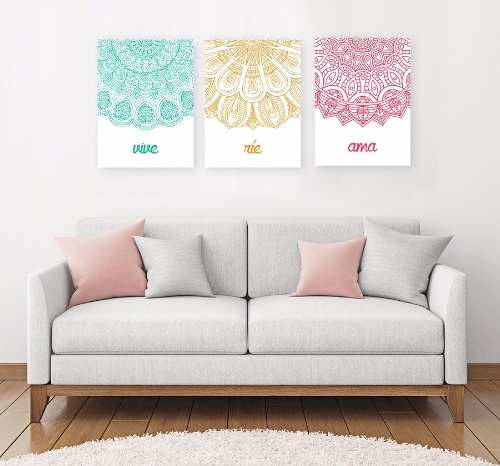 But it did get me thinking.
So I called my wonderful friend, Joanne Mudd of www.muddaritavillestudio.com, and asked her to help me out.
Well. I didn't have to wait long!  Joanne is the best.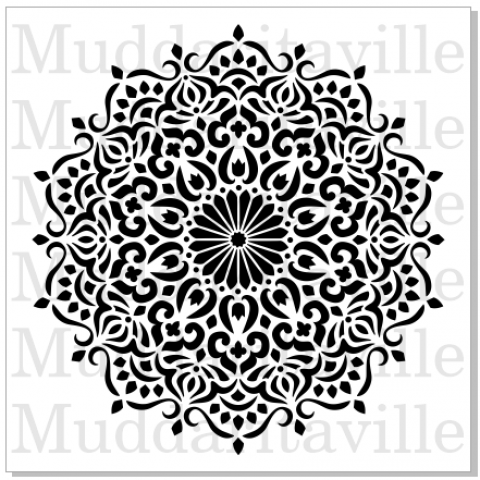 You can buy her stencils online, and simply because you are reading this – from now until July 4th 2017 you will get 20% off this Mandala Stencil when bought from Muddaritavillestudio using the code 'HometalkMandala'
So get your Paint on…here is a little peek of the project I am working on right now. You can see me create it live on Facebook soon, and I will post the link as soon as it is finished.
If you want to create one of your own, we have a discounted kit, that includes the Stencil, Smooth Embossing Paste and 2 Fusion testers. Hit the link to purchase it right now.
You can actually see a super cute version of what I did here:

It's going to be great!