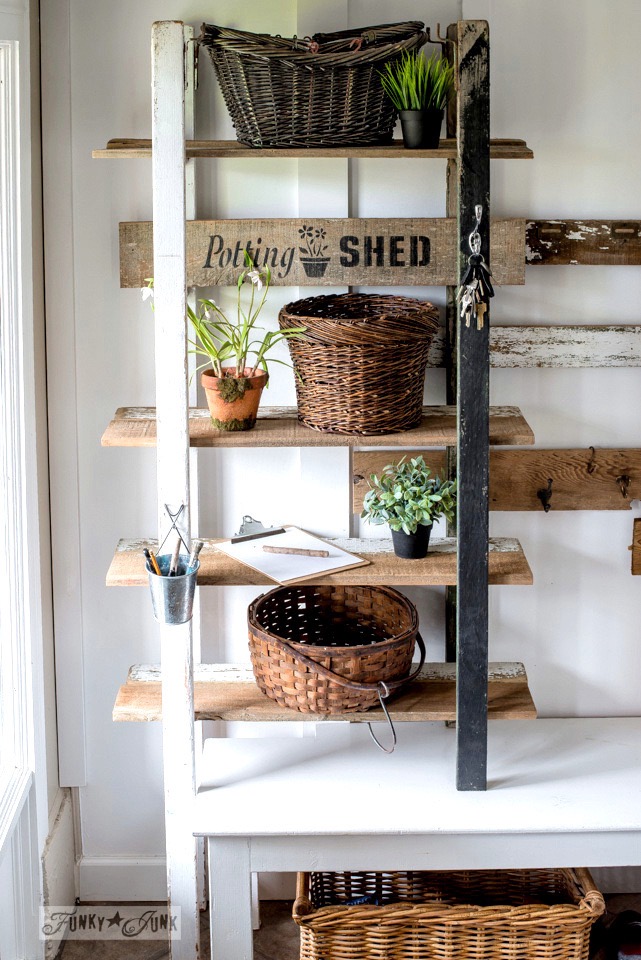 Share:
Dreaming of your She Shed? I know I am! I wanted to recreate this Potting Shed Stencil by Funky Junk Interiors Stencil Collection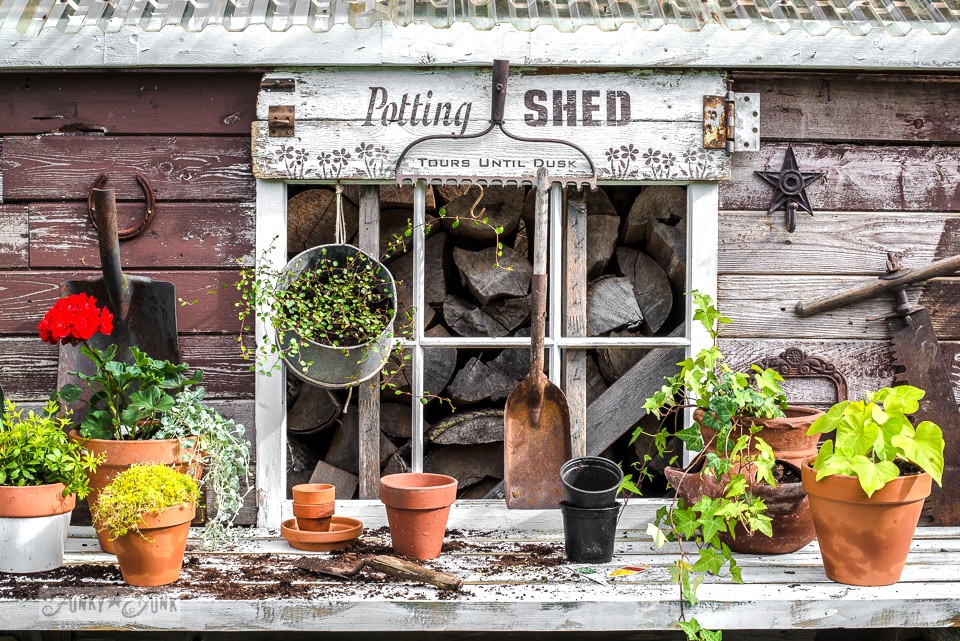 I'm often asked to do Live videos on Hometalk Live, and with spring in full swing, I wanted to feature something for your garden. See more Stencils here.
Here's what you need to get the look:
Fusion Mineral Paint – your desired paint colours. I used: Chocolate for the base. Picket Fence as the White. Soapstone for the Drop Shadow. Linen as the stencil top color.
Fresco – for added age and texture. This is a simple to mix in texture paint additive.
Espresso Wax – optional! Add a little extra grunge into those areas of texture by rubbing in an ageing wax
Brushes – our flat workshop brushes & our natural bristle brush for stencilling.
Sanding Pad for Distressing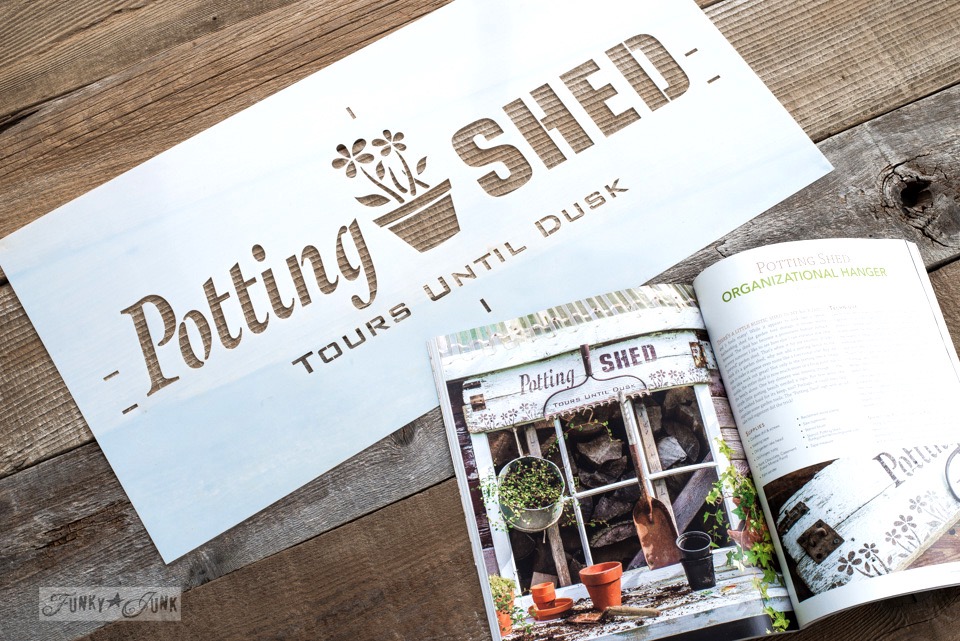 This Stencil was featured in Somerset Home Magazine. Check out How To Stencil here!
How to Get This Look
Step 1. Stain Board with Chocolate Paint, I added 1 Part water and 1 part paint and stirred.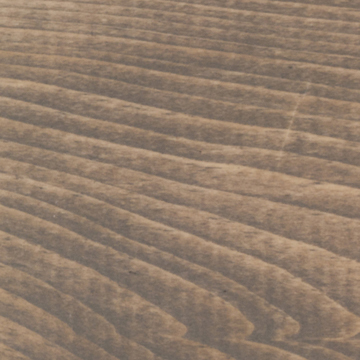 Let sit for 5 minutes until dry to the touch
Step 2. Mix Fresco 1 Part into Picket Fence 1 Part to create a chunky paint for added texture and age for a rustic farmhouse look.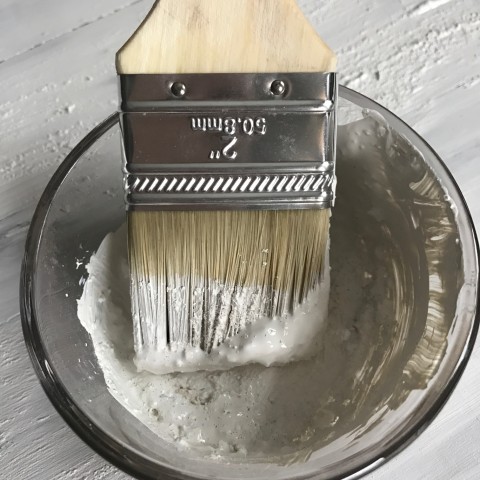 Let Dry about 15 minutes until dry to the touch. You can use a hair dryer to speed up the process.
Step 3. Place Stencil onto the wood and stencil your desired colour, I chose Soapstone a dark soft neutral gray.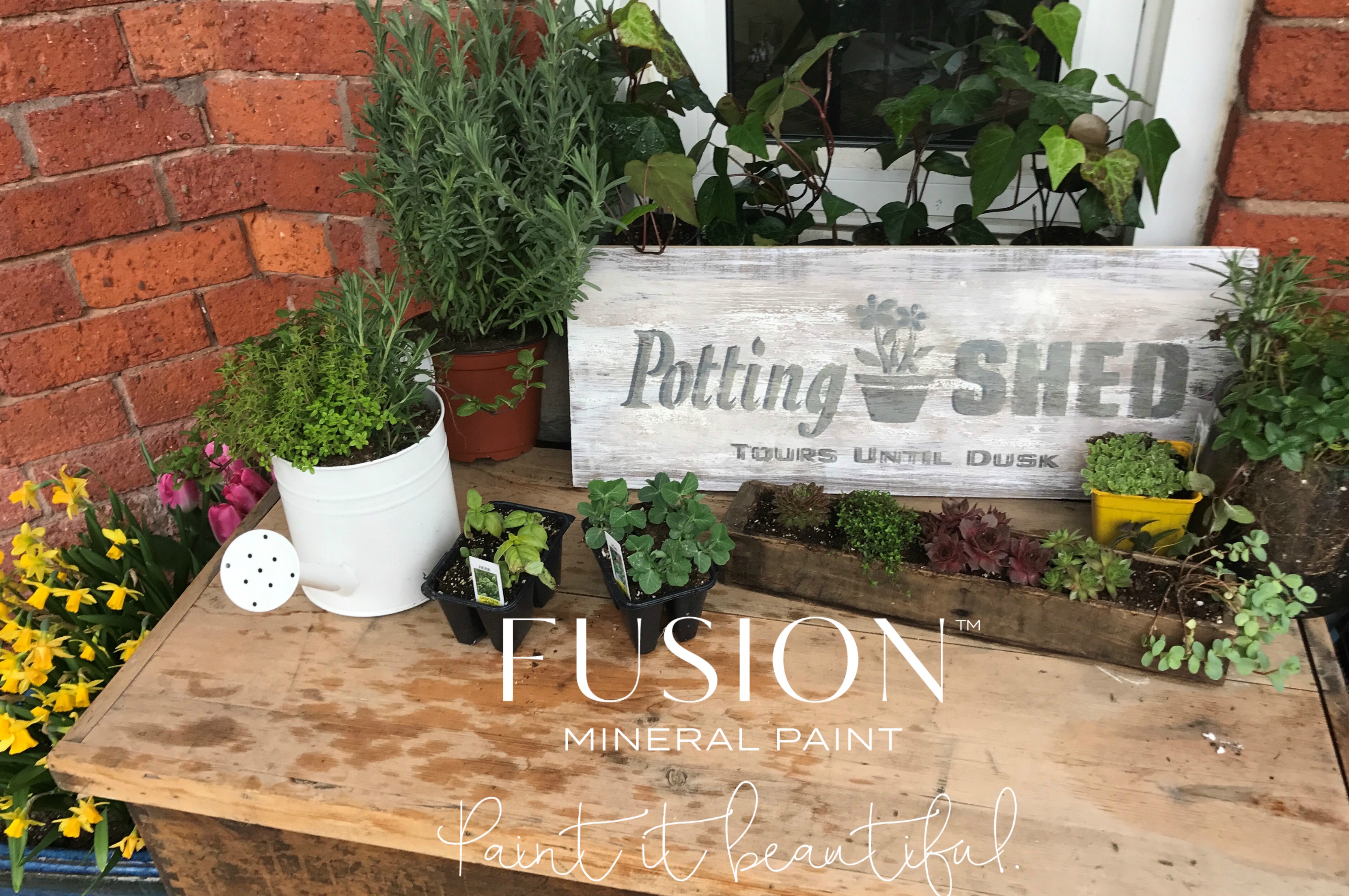 With a dry brush stencil your paint into the surface, then lift off when completed.
If you wish to do a drop Shadow, it adds a nice bit of depth. I used Soapstone First ( always use the darker colour and stencil that down first when doing a drop shadow technique).
I then added a layer stencil of Lichen, a soft sage green to get the 3 D effect called drop shadow technique.
I wanted to add extra age to my piece so added another wash of the chocolate and blotted off the excess with a paper towel. You could always use our Espresso wax for the aged rustic look too.
Now its ready to be hung up in my potting shed area.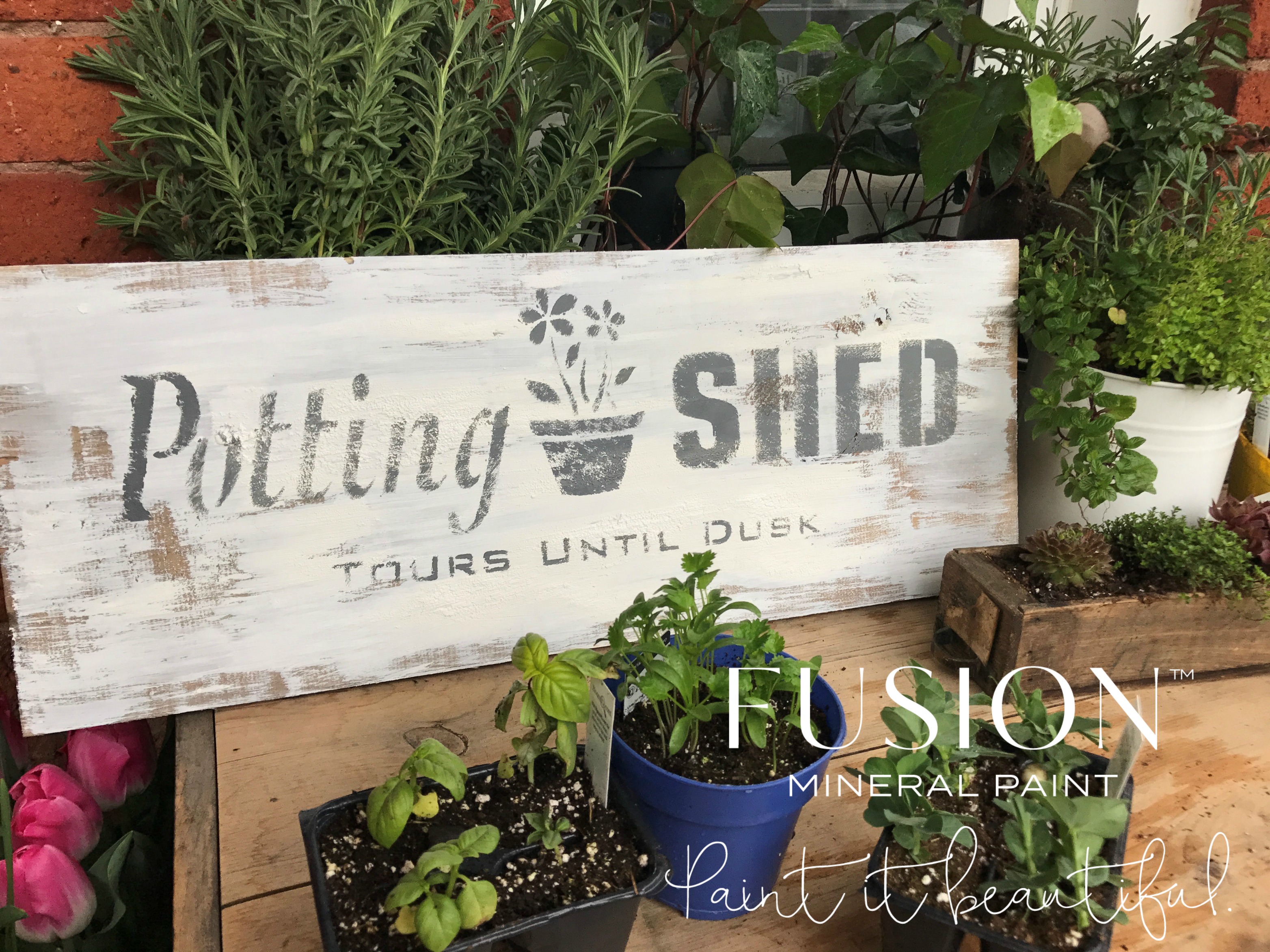 This one I did is a simple one colour stencil using Soapstone.
The Stencil Collection includes other Garden style stencils as well, and they work so well together for so many different applications.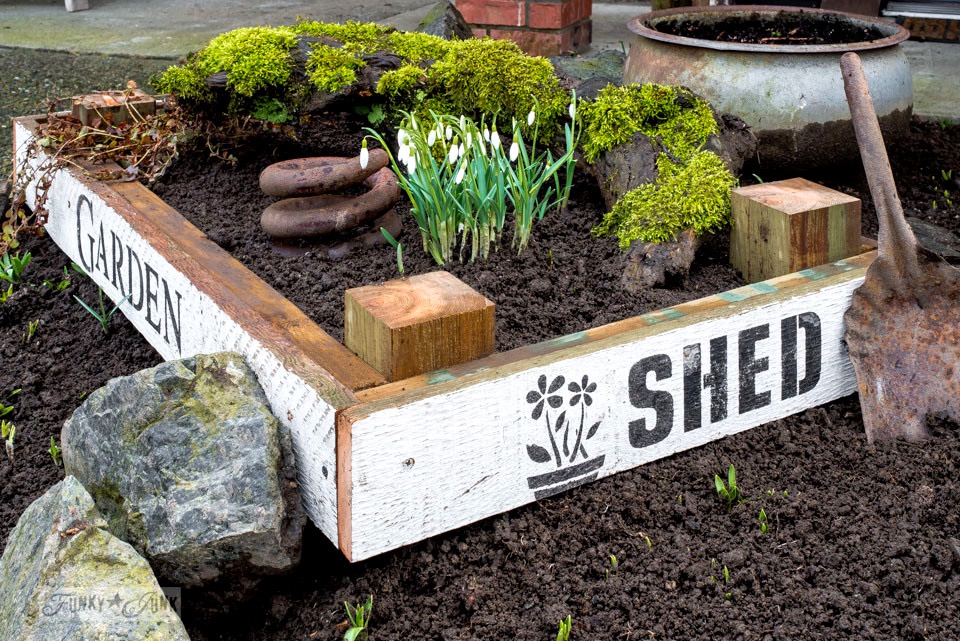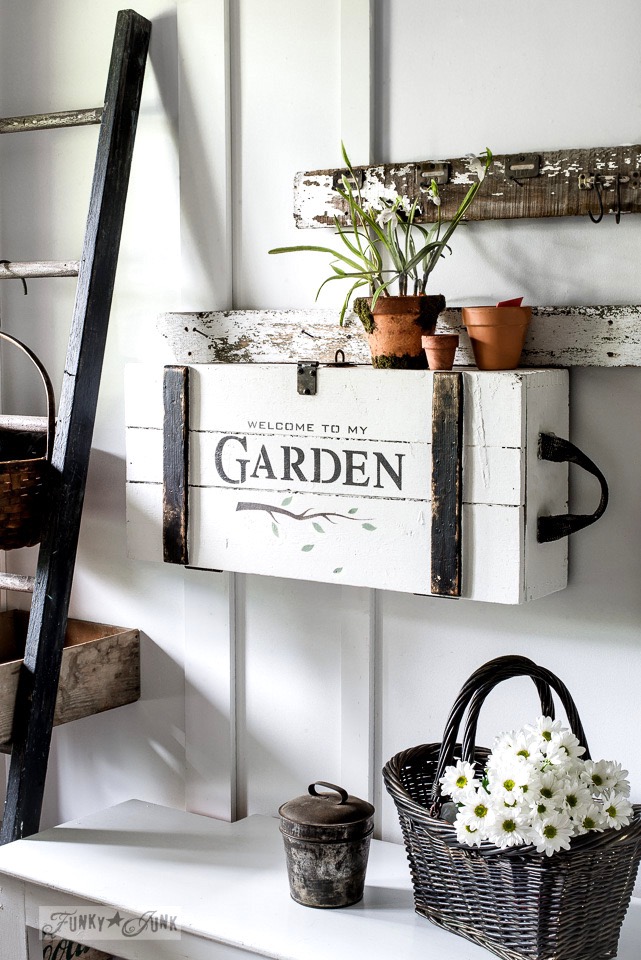 As a special for following our blog and watching our Hometalk Live- Funky Junk is offering our readers and followers a 10% Discount special for a limited time for these Stencils! Visit her website to browse and use the discount code: HT10PERCENT     Click the image below to start shopping!