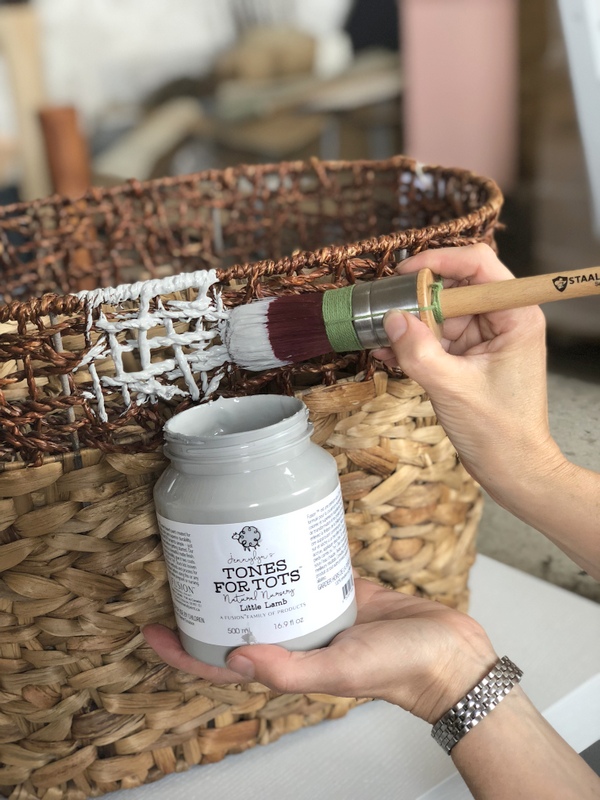 Share:
Fusion's very own Jennylyn Pringle is participating in the Toronto Fall Home Show, 7th Annual Upcycle Challenge. The 2018 Challenge is "Entryway Solutions". For this challenge Jennylyn turned an old outdated TV stand into a boot bench, some wood dowels into wall hooks and added some colour with paint!
In our first post about the Upcycle Challenge, we showed you how she transformed an old bench into a modern Scandinavian one. You can read all about that here.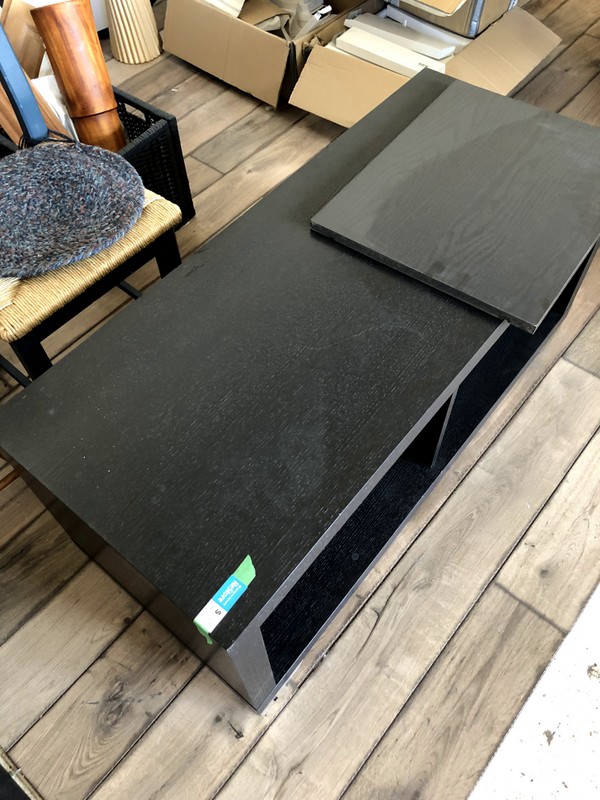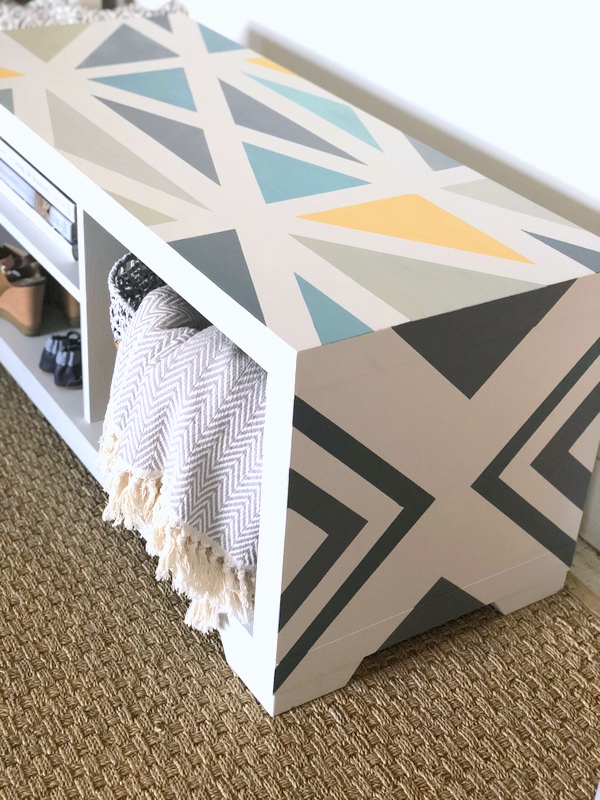 Hello gorgeous right??
Well she also painted the basket, the pegs on the wall and a matching chair for the entryway. Here's how she did it:
Materials needed to complete these DIY's: 
DIY PAINTED BASKET INSTRUCTIONS
Using Little Lamp and a Staalmeester paint brush (the best paint brushes ever!), Jennylyn gently apply Fusion to the top part of the basket only, for a contrasting look. If you'd like to recreate this look for yourself, you can use painter's tape to surround your area if you are more comfortable. This is a super simple way to personalize a basket, add a pop of color or update an older piece.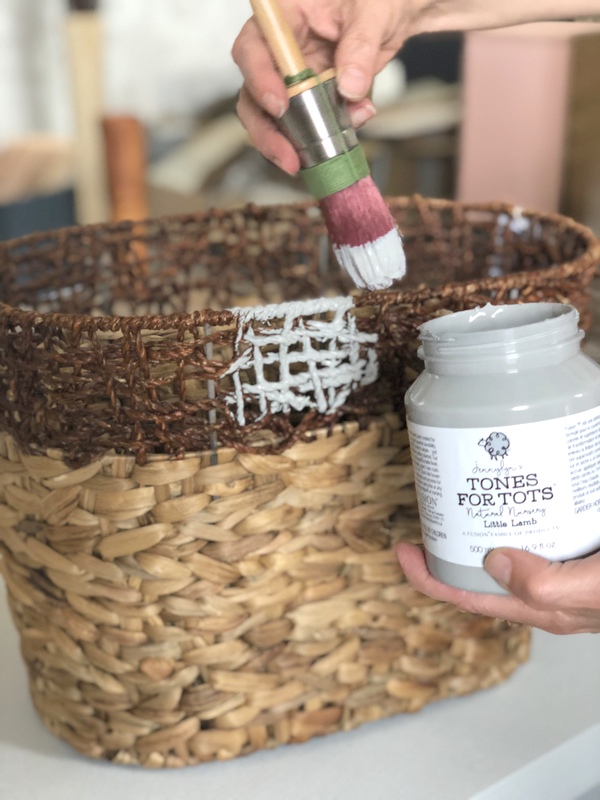 Then she continued to paint all around it and let it dry.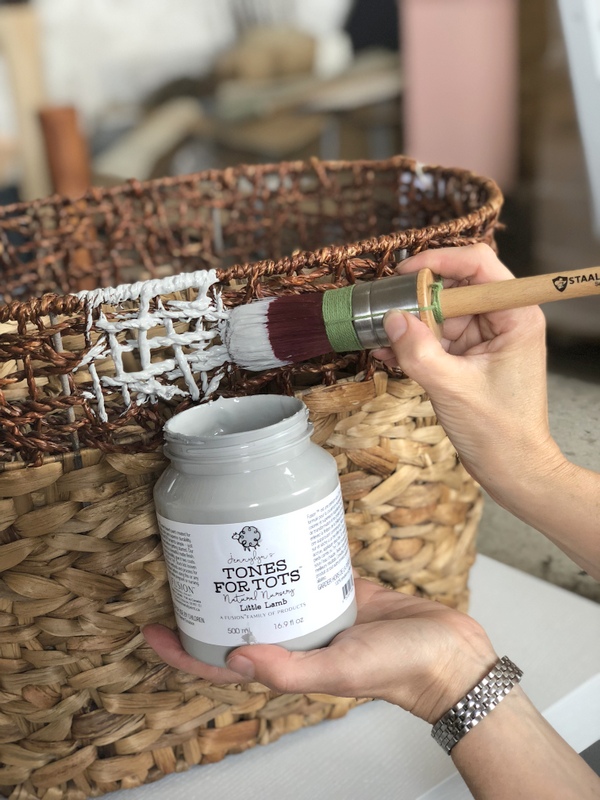 SIMPLE PAINTED CHAIR INSTRUCTIONS
Jennylyn chose a chair with a woven seat to match the baskets so the entryway look would be cohesive. First she taped off the woven seat part to avoid any paint getting onto the seat. Then after a good prep using our TSP (don't even skip prepping your pieces before painting) she painted it with Little Lamb.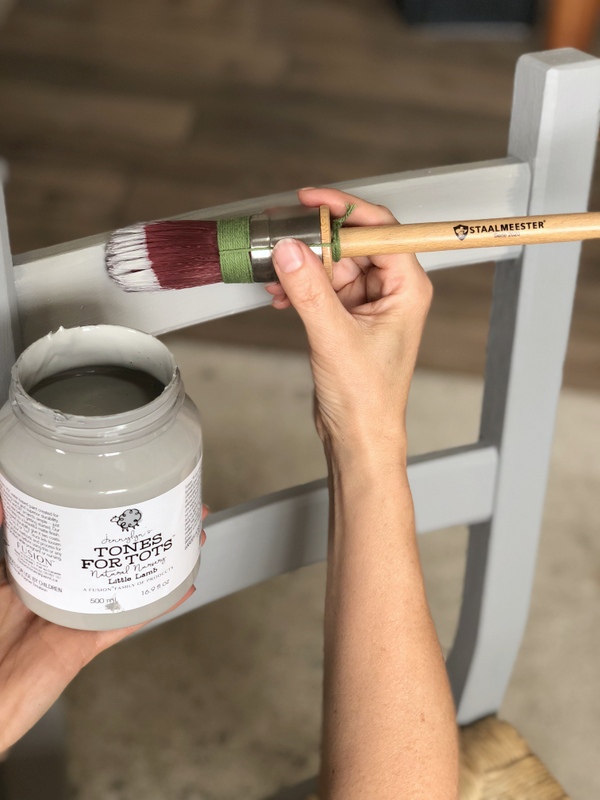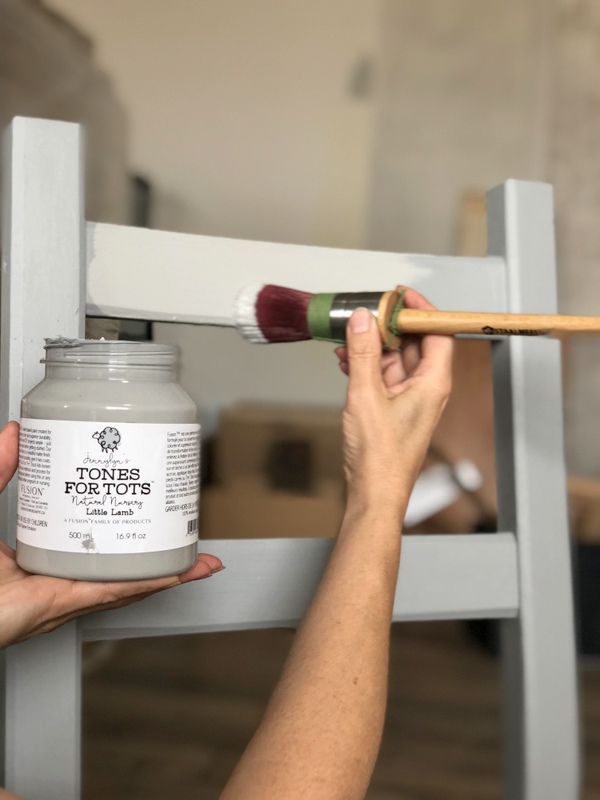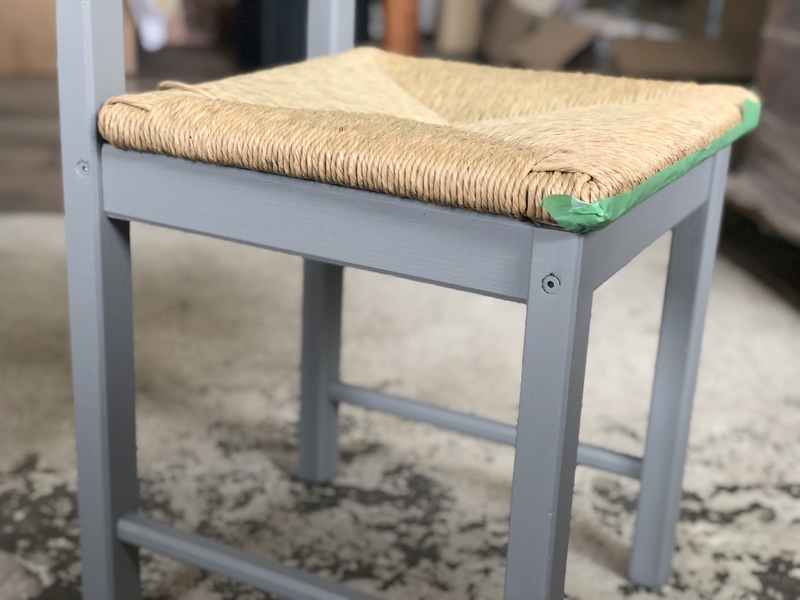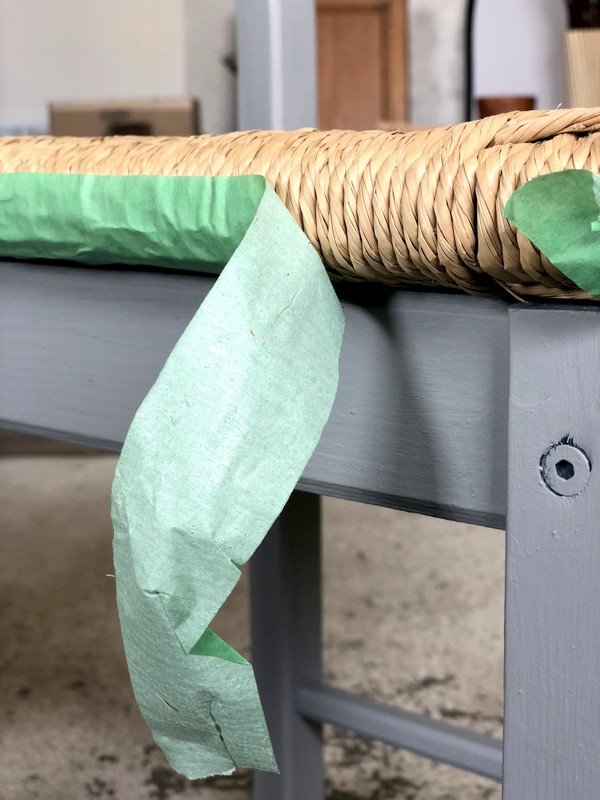 DIY  PAINTED WALL PEGS (HOOKS)
This one was great little idea which added that subtle yet surprise element of matching the bench's colors! All that needed to be done, was the end of the peg (dowel) was taped off and the ends painted with all of the different Fusion Mineral Paint colors used on the bench.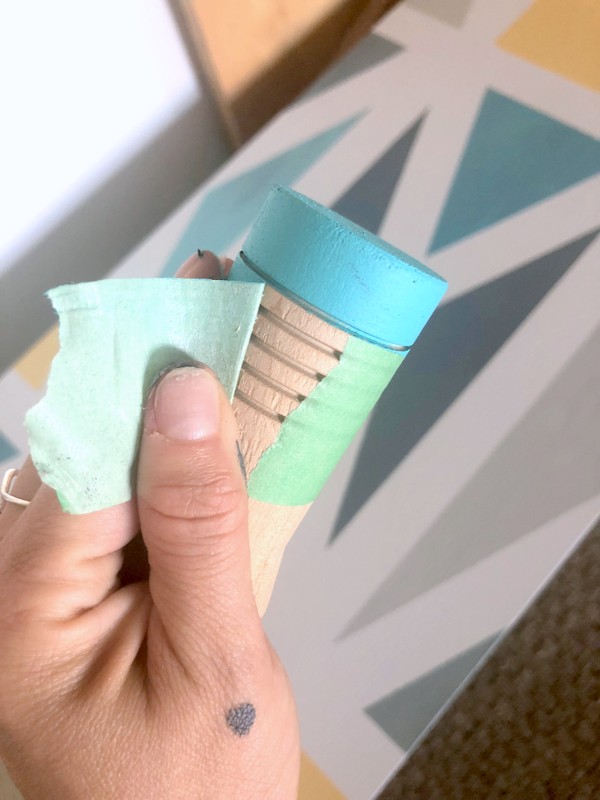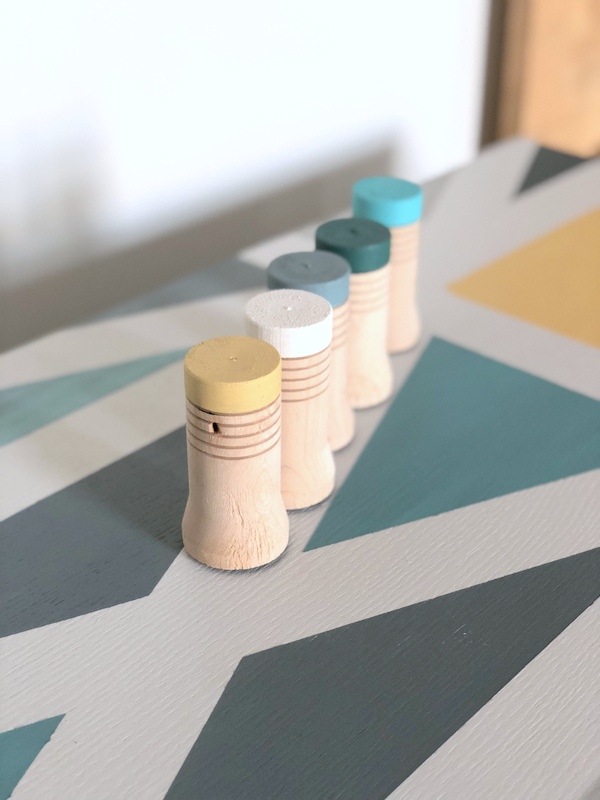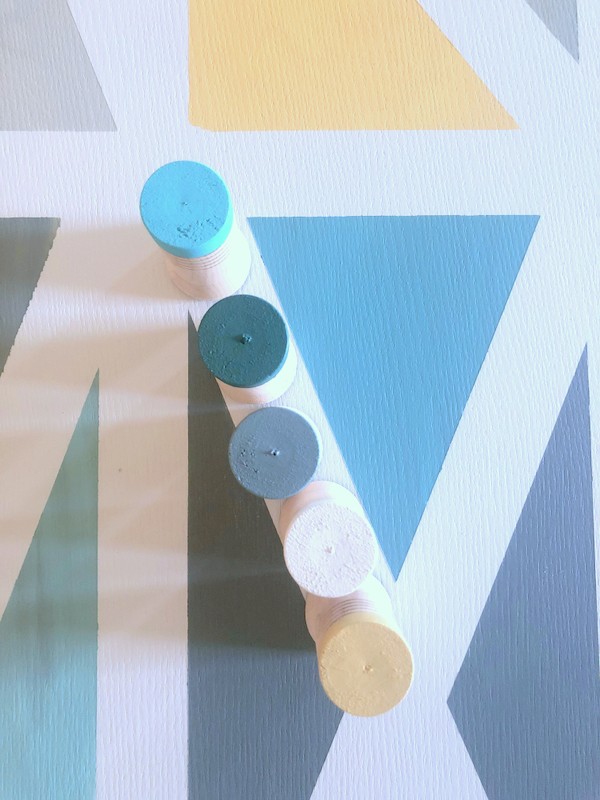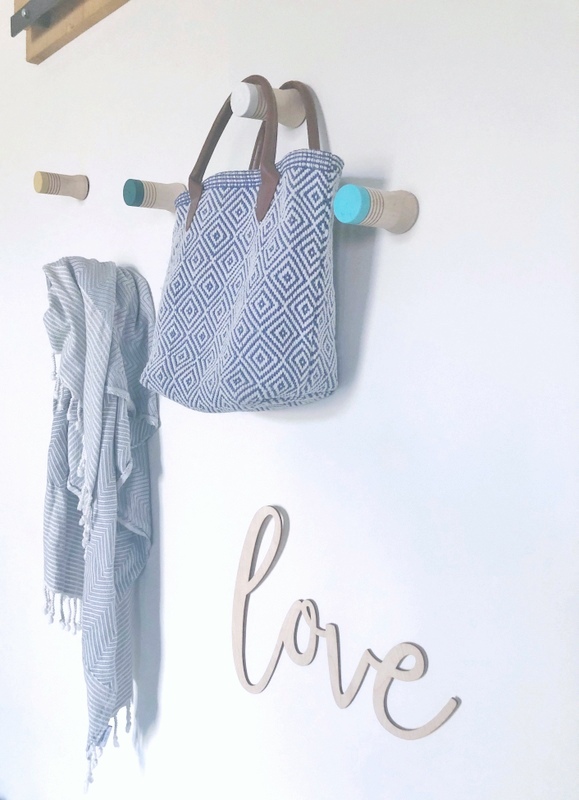 And when you put it all together, it makes for an amazing, modern Scandinavian inspired entryway!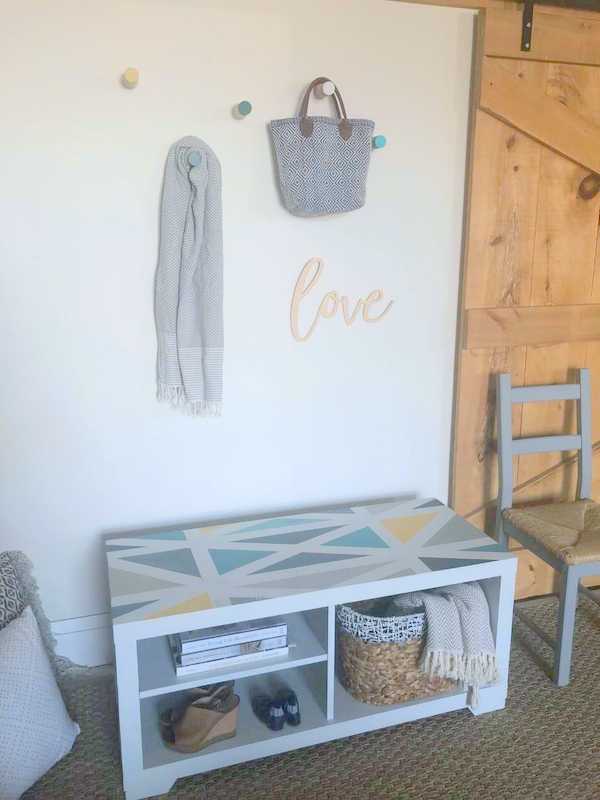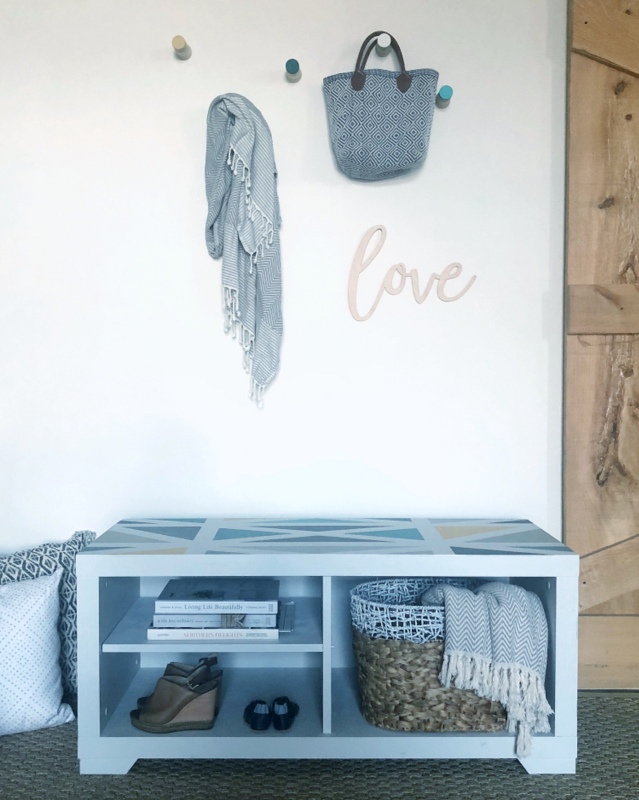 Did we mention that you can VOTE for your favourite ReStore Upcycle Challenge project online? Once you vote, you will be entered to WIN one of three $25 gift cards for your local Habitat for Humanity ReStore. The best part is, the completed projects will be on sale at the show with proceeds supporting Habitat for Humanity GTA. You can vote once a day for Jennylyn's beautiful Upcycle project. 
We would love your support for Jennylyn's project as well as for Habitat for Humanity! The Toronto Home Show runs from Sept 28 – 30th, 2018but you can vote anytime during now and then. And don't forget to share this great collaboration and event with your friends and family
Or you can vote directly via Facebook here
PIN FOR LATER!