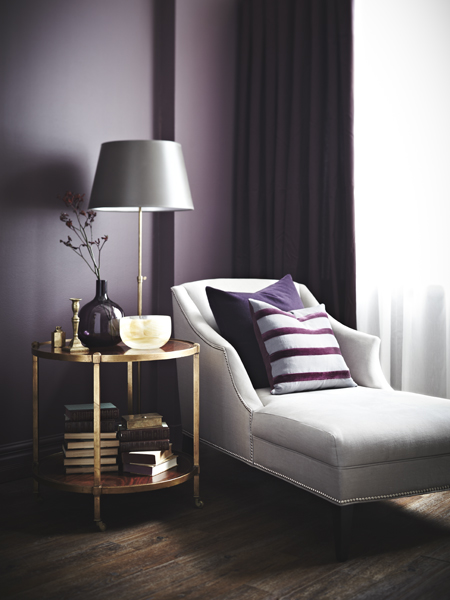 Share:
Recently we shared our very own custom blend using Fusion, to create Pantone's Color of the Year – Ultra Violet! You can find the amazing recipe for mixing it up yourself with Fusion Mineral Paint in our blog post introducing this vibrant shade.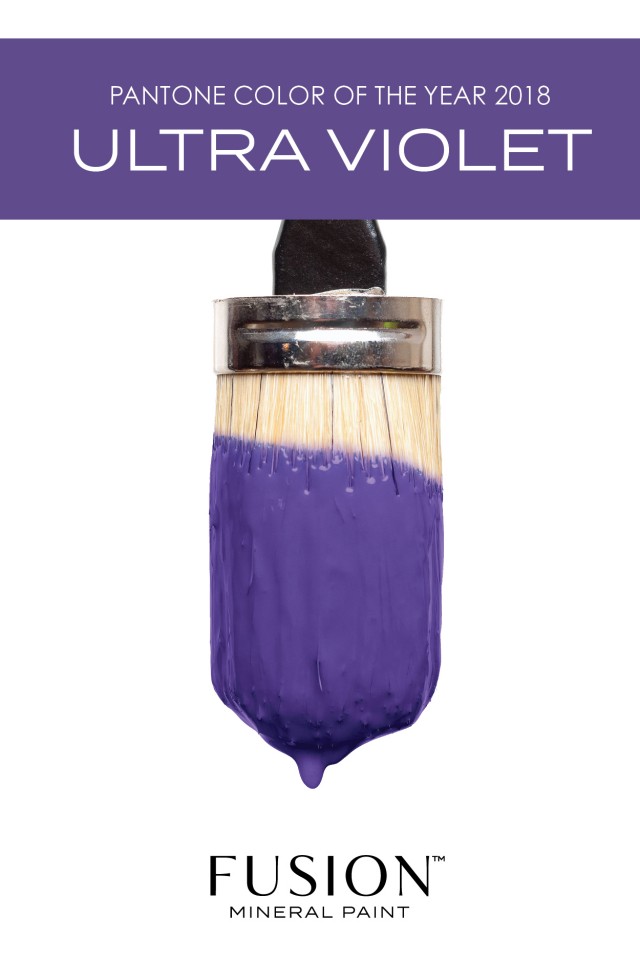 Now we know that sometimes bright colors can be intimidating to use in home decor and furnishings, so we wanted to give you a little help with that. Inspired by the outside world, Jennylyn picked three Fusion Mineral Paint colors that you can pair with Ultra Violet, to incorporate this color into your life this year.
1) Fusion Mineral Paint's Little Lamb with Ultra Violet
This cozy neutral pairs beautifully with colors in our classic collection, but when paired with Ultra Violet it feels like they flow into each other's tones and highlights. This combination with Little Lamb is very soothing as opposed to offering a sharp contrast between the two colours, making them a perfect match.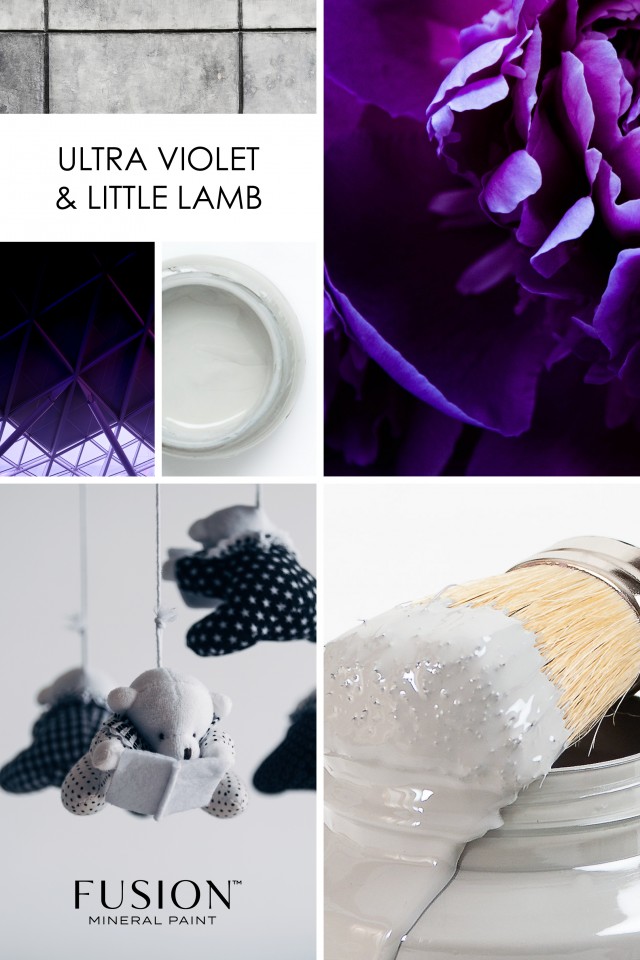 2) Fusion Mineral Paint's Putty with Ultra Violet
Putty is from our Michael Penney Collection and is that perfect "greige" shade coveted by many interior designers. It combines beige and grey, offering a very stable neutral base that adds a comforting quality to the vibrancy of Ultra Violet.  In fact, according to Pantone many places "use purple-toned lighting in meditation spaces and other gathering places energizes the communities that gather there and inspire connection." Just looking at the example below, it's easy to see why.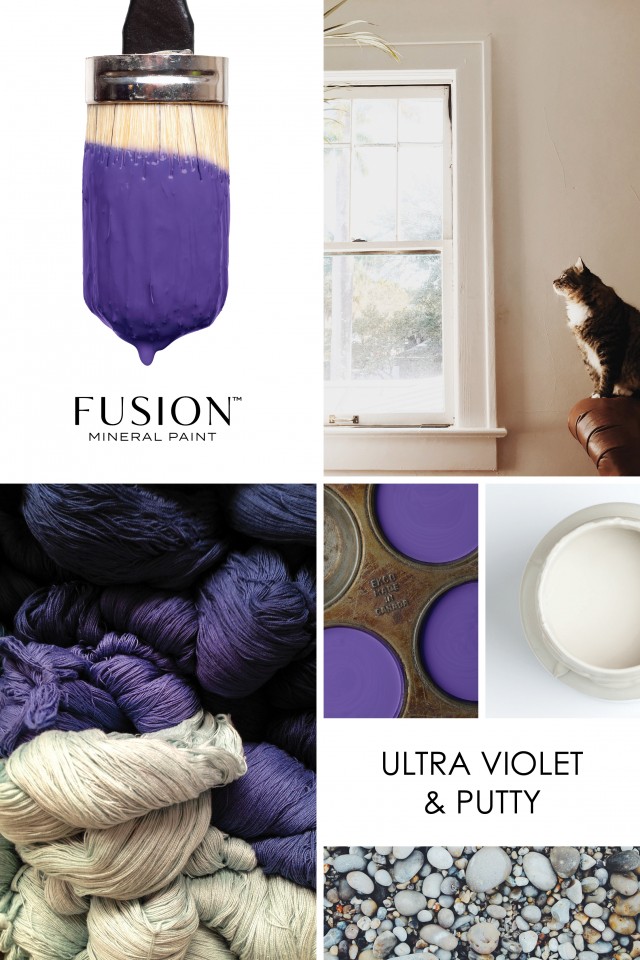 3) Fusion Mineral Paint's Raw Silk and Ultra Violet
Fusion's Raw Silk is the colour of newly formed silk and the perfect off white. This is a colour combination for those of you who want Ultra Violet to be a bit of the scene stealer in your space. It has barely a hint of yellow and just a touch of grey to help you capture the mystical quality of Ultra Violet.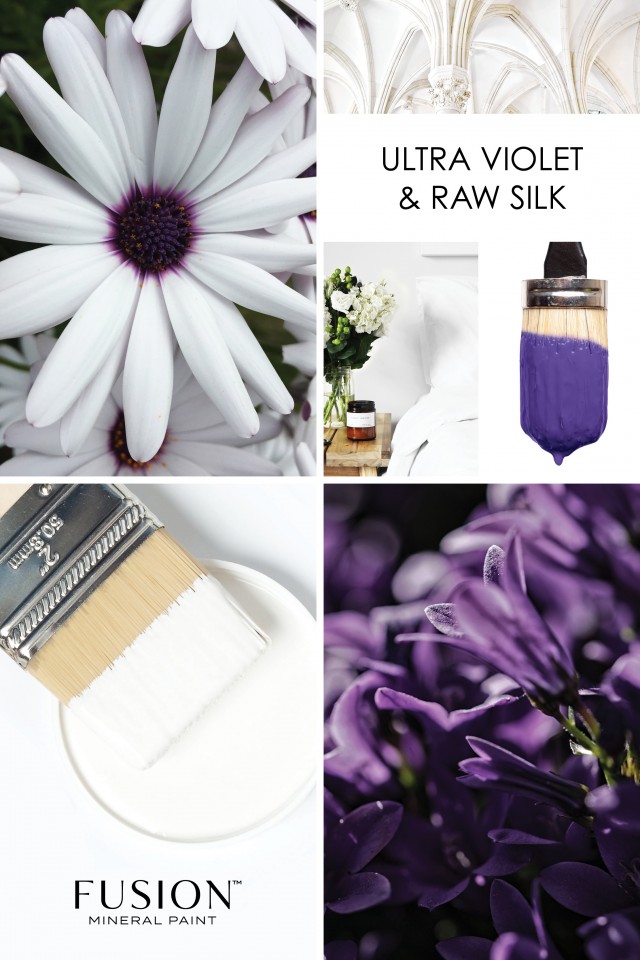 For those of you wanting to use it on a bigger scale, we absolutely LOVE this rich, deep purple feature wall from House and Home.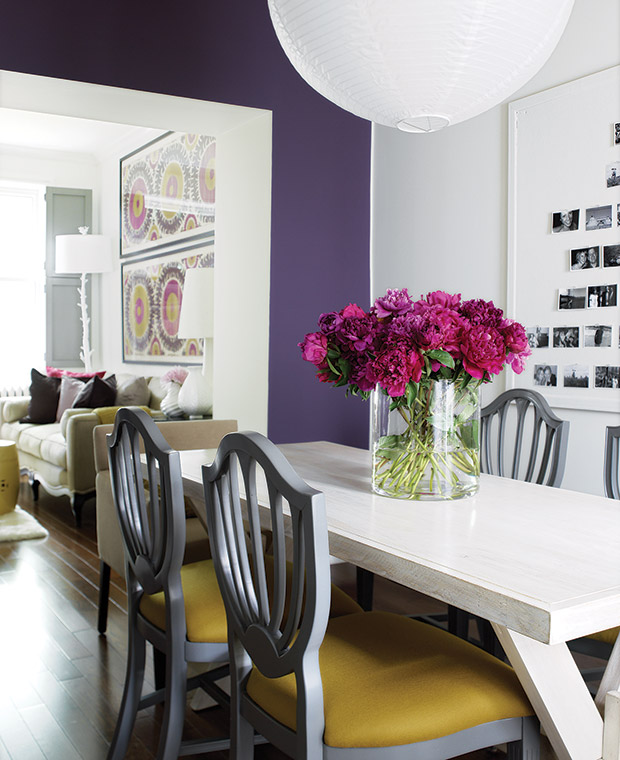 We just love feature walls. Do you know you can use Fusion Mineral Paint on walls? We have used it to create a textured vintage wall and a faux barnboard feature wall. Or maybe you don't feel like you are bold enough to paint a wall purple but want to add Ultra Violet accessories instead?
Here are some great examples of Ultra Violet home accessories:
Or maybe it is as simple as a glass knob on a cabinet painted in Little Lamb, Raw Silk or Putty.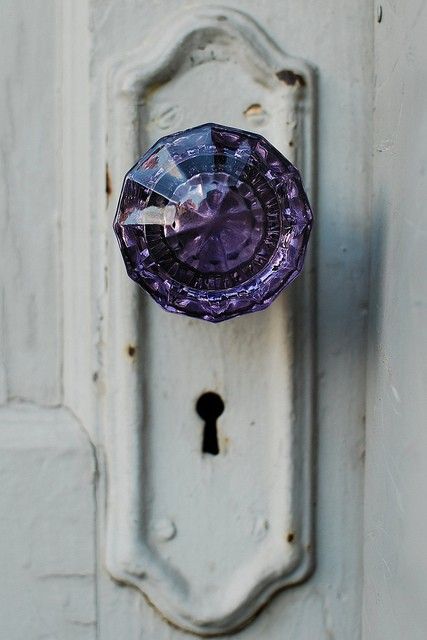 Image: House of Antique Hardware
Or perhaps some art work?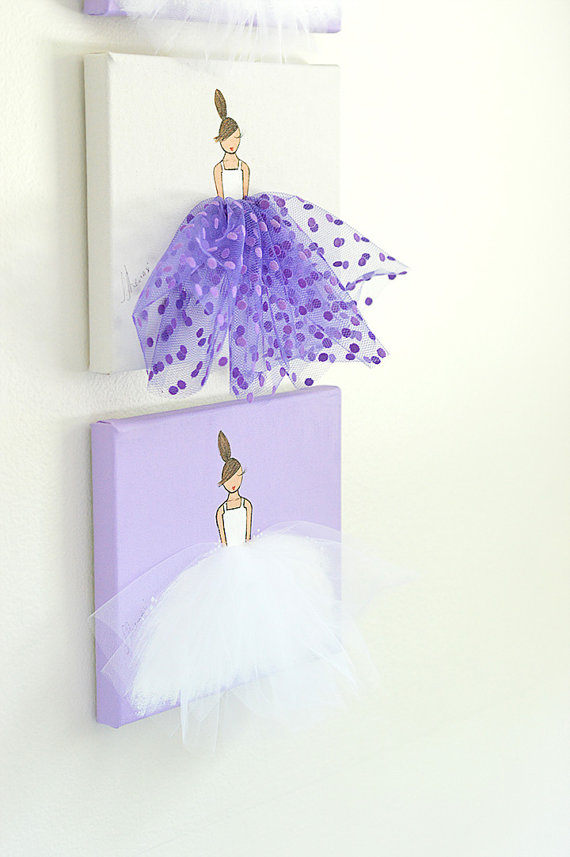 Image: Shenasi Concept – Etsy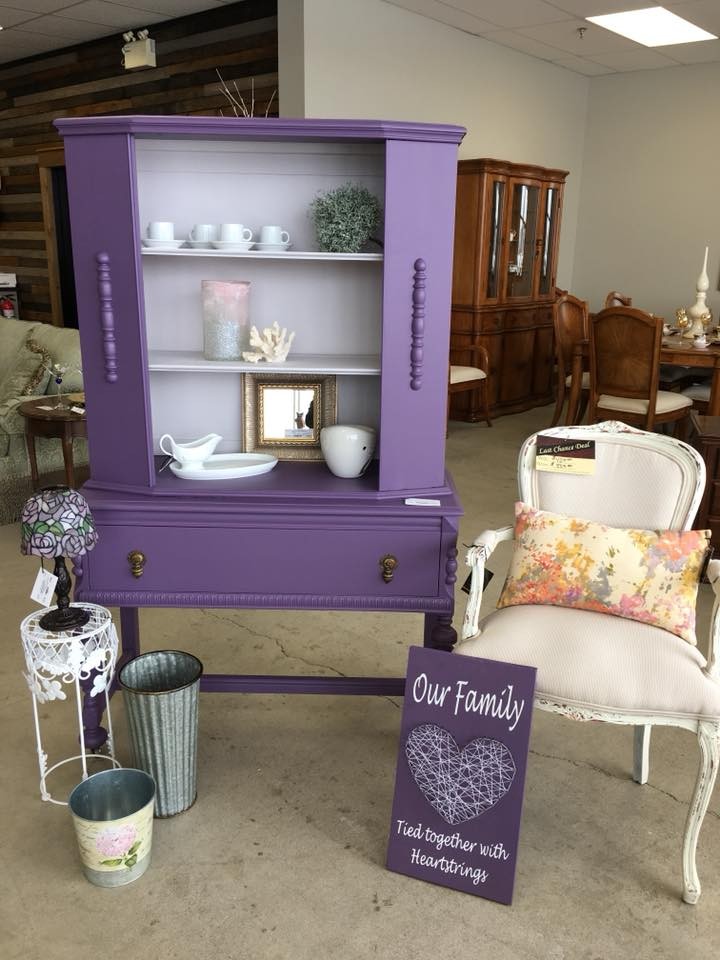 Kristy from Next Time Around painted a cabinet and made art work with the Fusion Mineral Paint Ultra Violet custom blend, as purple is her favourite colour. We love how they turned out.
How do you see yourself using this rich, vibrant purple in your life this year? Be it big or small, we hope this has inspired you to try out Ultra Violet for yourself.
If you do create any project or change your decor using our custom Ultra Violet blend, definitely share it with us on social. You can find us on Facebook, Pinterest, Instagram and Twitter. You can also join and share your work in our Paint it Beautiful Facebook group, which is full of Fusion fans ready to share advice, tips and just a love for painting.
Feature image from House and Home.