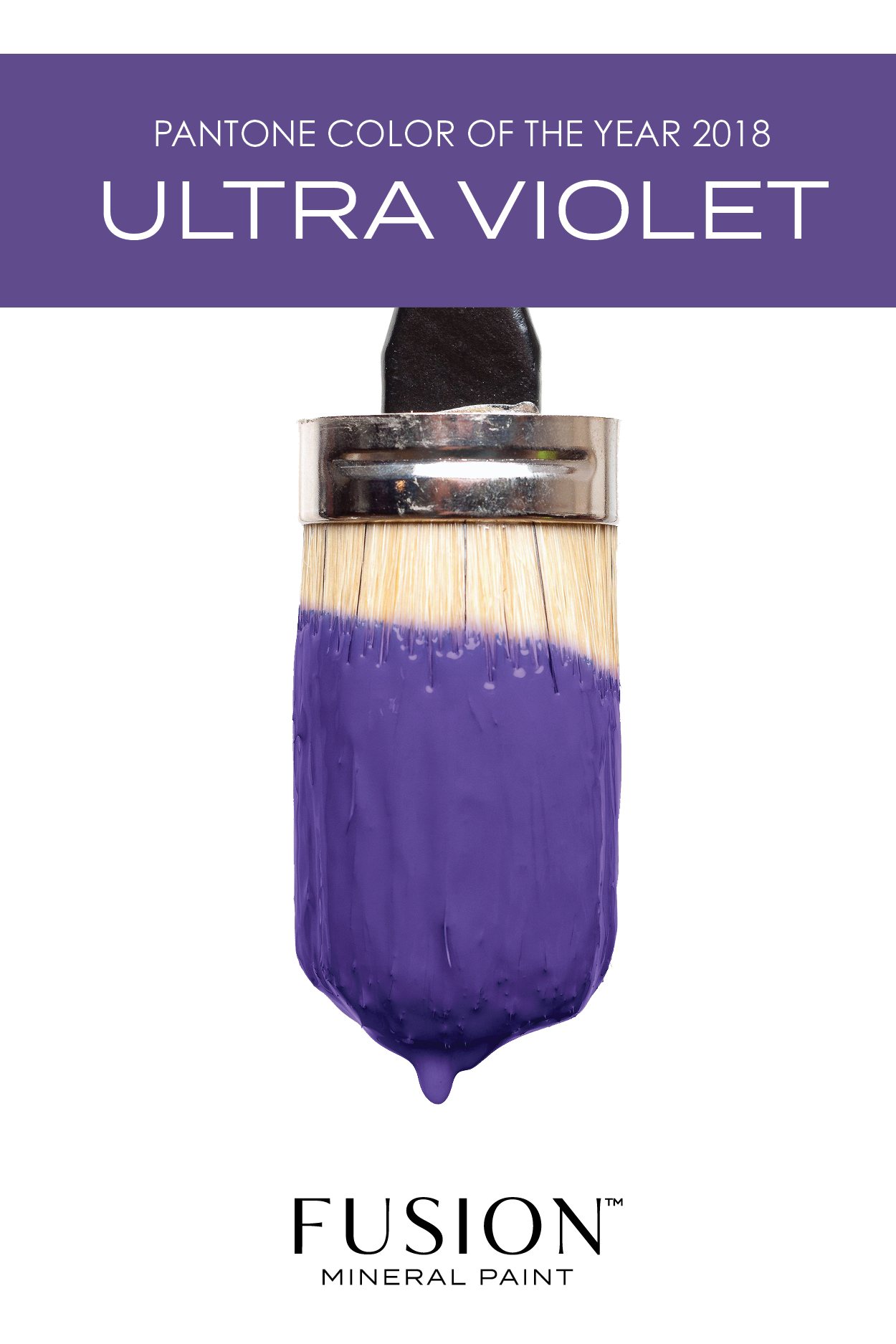 Share:
Pantone has released their Color of the Year for 2018 – and we are in LOVE. This bright pop of color is just what we need in the dead of winter. Pantone suggests this deep purple to be inspirational, creative, and just plain mystical. If that's what 2018 is going to be – I'm down! Even more exciting, we have created a CUSTOM BLEND to make our very own Pantone Color of the Year with Fusion Mineral Paint!

If you can't wait to start using Ultra Violet in your life, we have our CUSTOM blend of Fusion Mineral Paint colors to achieve this deep, vibrant shade of purple.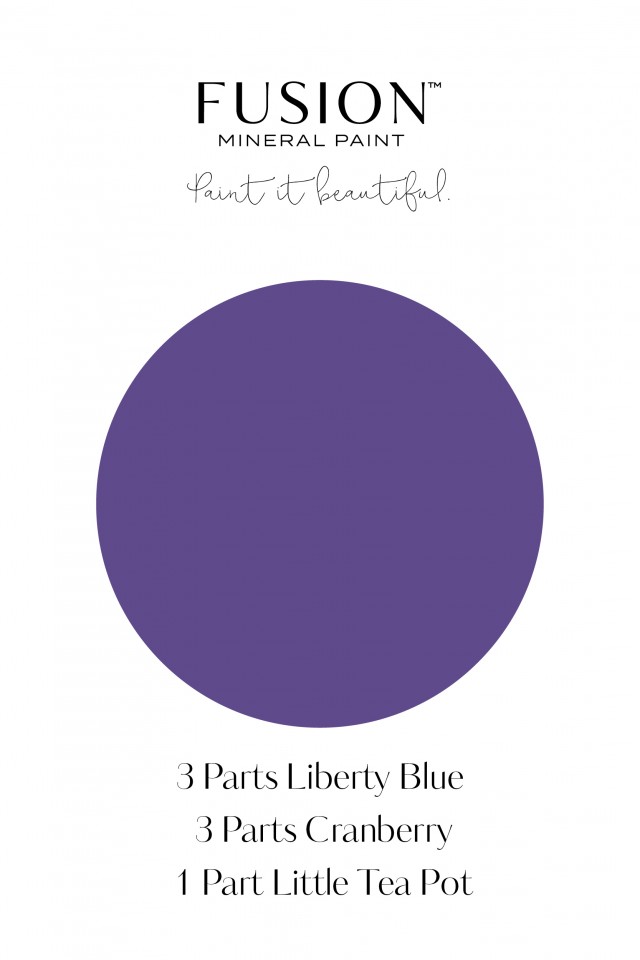 This bright choice by Pantone lends beautifully to so many of Fusion's colors that we had a hard time deciding which our colors were the most complementary. Here are some of our favorite color pairings with Ultra Violet.
Ultra Violet + Little Lamb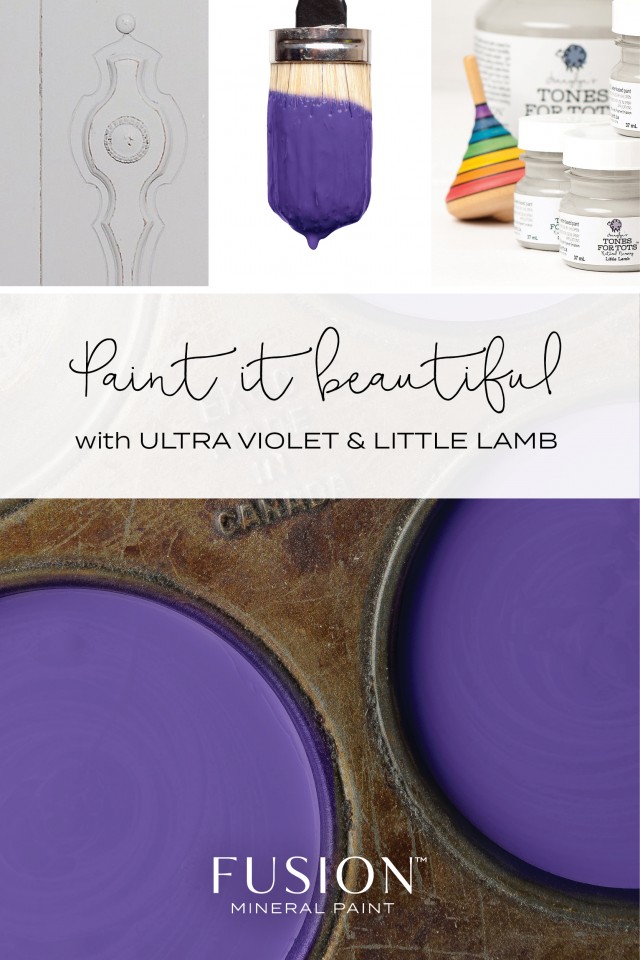 This wooly neutral is the perfect complementary shade to Ultra Violet. Aren't sure? Look how amazing Little Lamb looks paired with Ultra Violet here: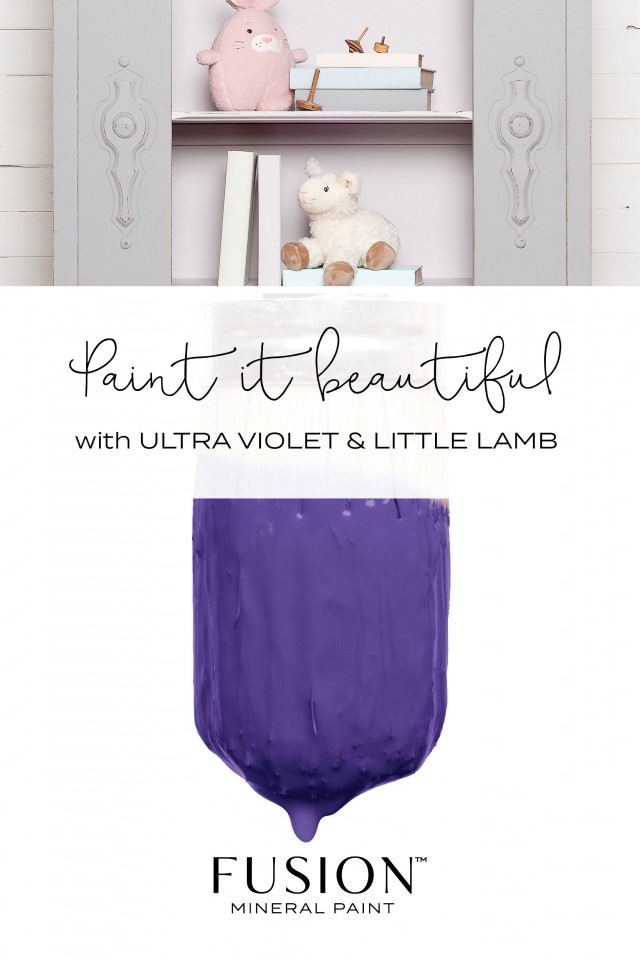 Our next favorite pairing of our custom blend of Ultra Violet with an existing Fusion color is Raw Silk. This popular white is one of those off whites that just looks amazing with almost everything! Barely a hint of yellow with a touch of grey, Raw Silk and Ultra Violet are a match made in heaven.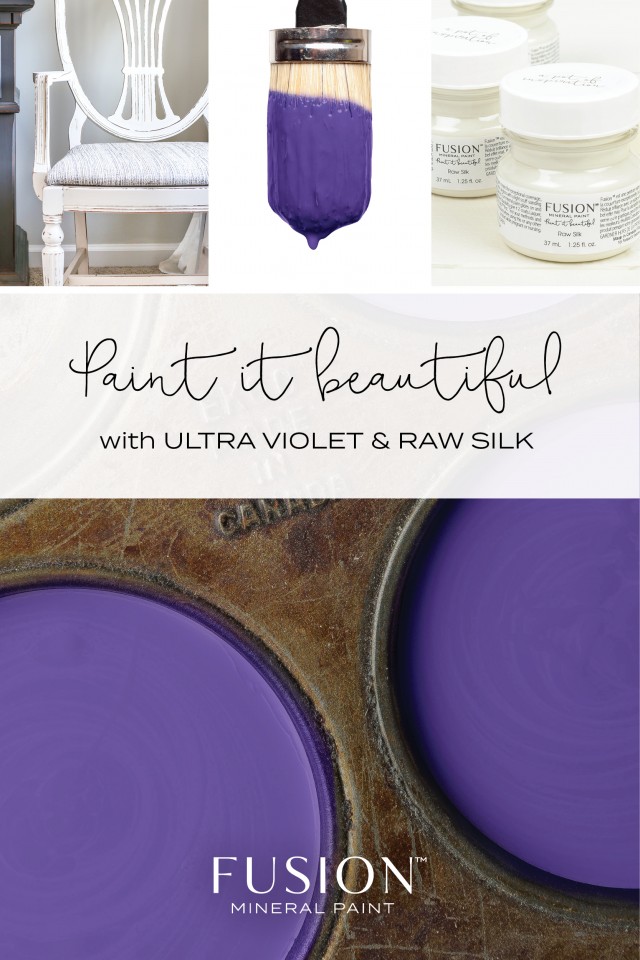 Last but not least, is a the perfect neutral, Putty. Ultra Violet needs that touch of neutral that Putty offers!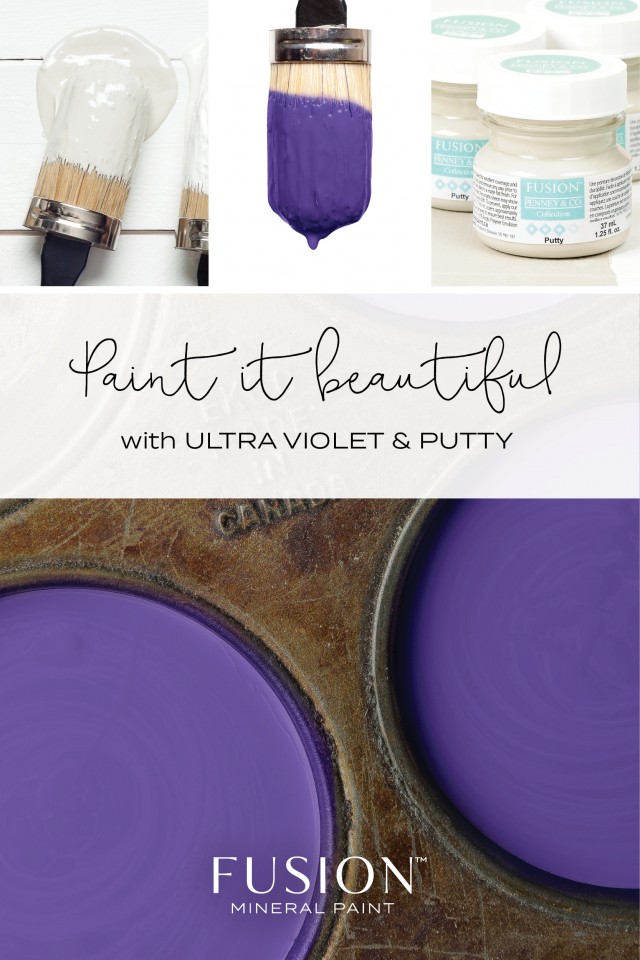 Putty is our favorite blend of grey and beige from the Michael Penney and Co collection.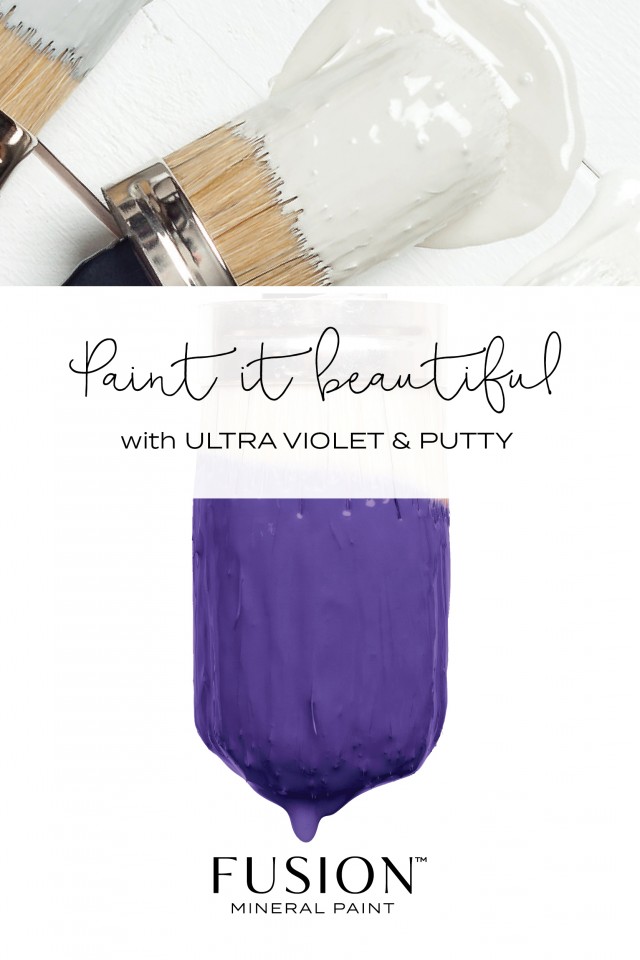 We can't wait to see what projects Fusionistas create with Ultra Violet. Make sure you share your projects with us across our social channels – we are on Facebook, Instagram, Twitter and Pinterest.
Make sure you check back in here on the Fusion blog as soon we will be sharing more Ultra Violet inspiration!