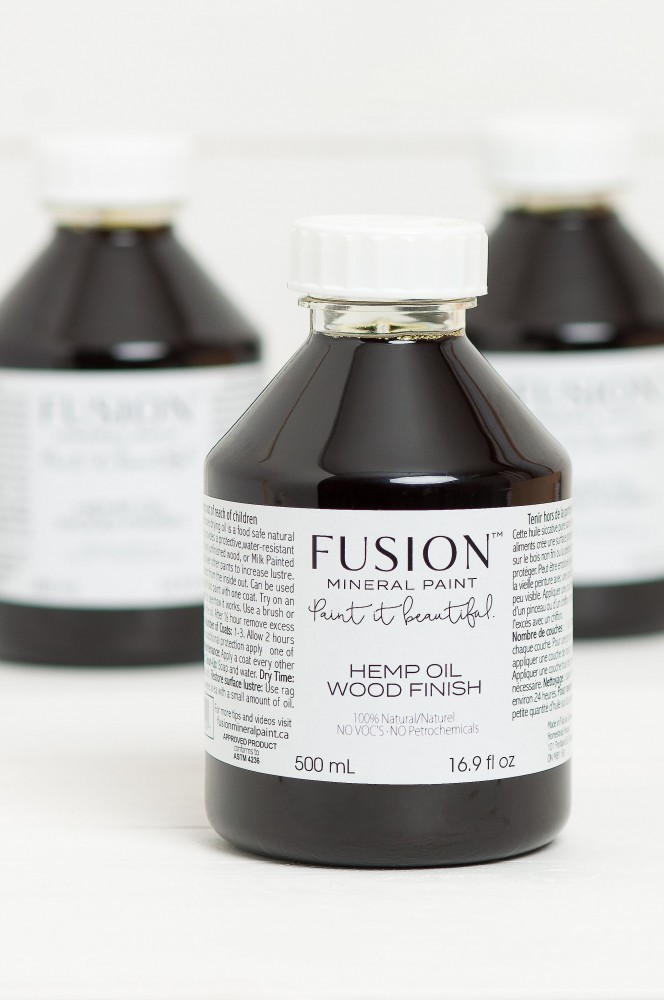 Share:
Have you heard of Hemp Oil?
If you haven't used it yet, once you do you will wish you had it in your kit years ago!
Wood is beautiful. With patina and lovely markings it is often the star of the show. But sometimes wood is just, well, thirsty.
Do you know what I mean? You just know that it has a dried up feel. Like it needs to be loved a little. Time to grab the Hemp Oil.
Take a look at this snap from one of our Fusion Merchants. Here Ashley used Hemp Oil on the inside of a drawer. What a difference.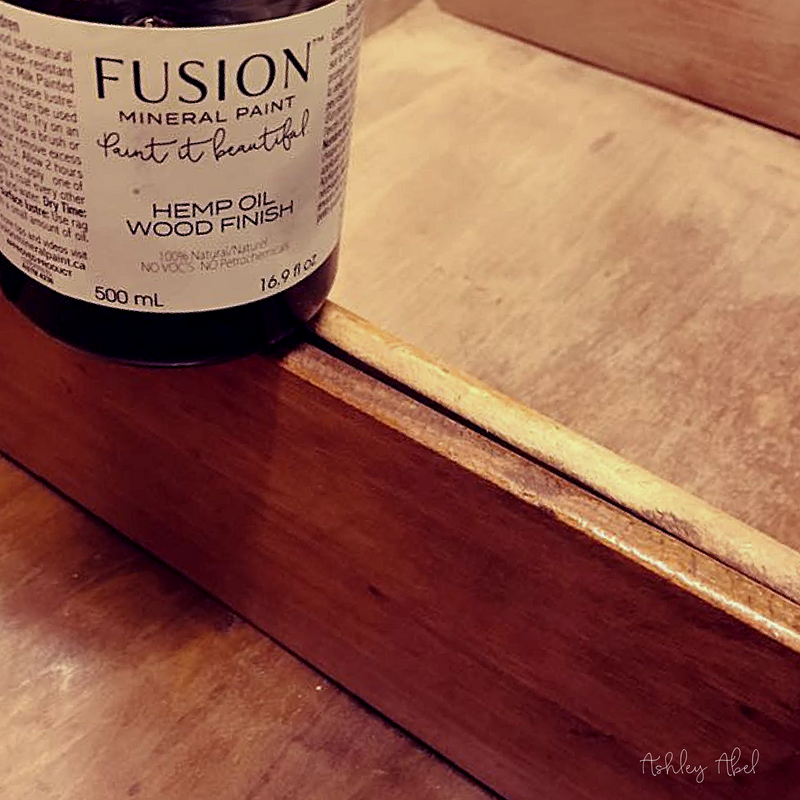 This truly is absolutely the most amazing and easy to use wood finishing oil!
If I haven't convinced you already – ere are a few reasons why we LOVE Hemp Oil
It is Food Safe – got a butcher block? Use Hemp Oil!
It has No Chemicals
NO VOC's
Is Biodegradable
100% Natural pressed Hemp Seed
And contains No Additives
Hemp Oil can be used on new or old wood to hydrate it and keep it looking gorgeous, or on old wood to revive it and bring back the richness of it.
Using this oil hydrates your hands and leaves them smelling like crushed walnuts. Simply gorgeous to work with!
You can even add it over the top of Milk Paint. See this example of Curio Brown MilkPaint with Hemp Oil being added by Frank of Muddaritaville?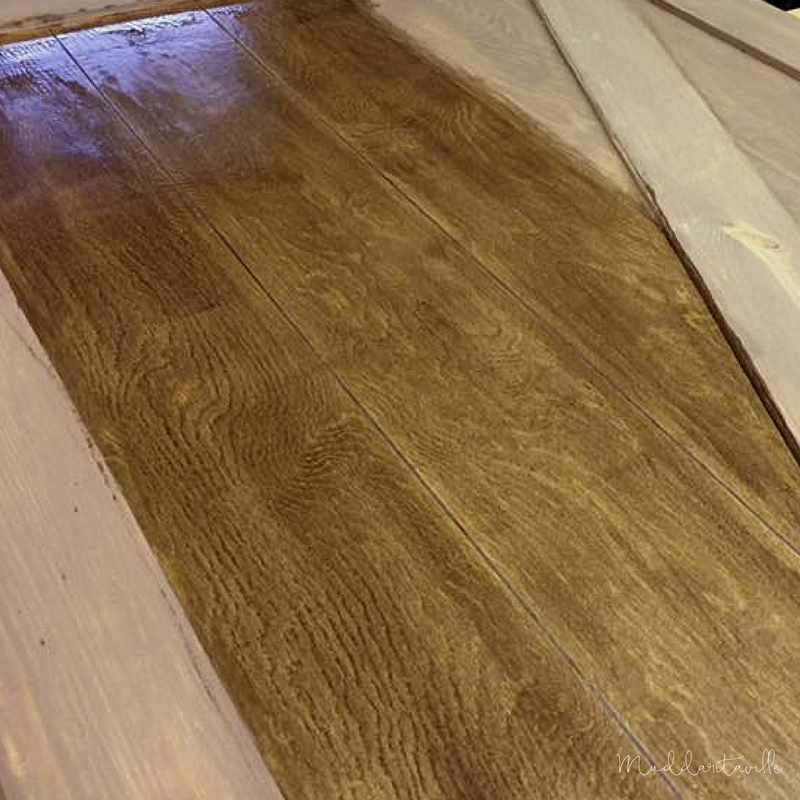 For Furniture, or table tops and even floors this oil does not leave a surface film that will chip or scratch.
As an added bonus, this oil does not need to be cut with any solvents as it is a natural pure drying oil all on its own. Plus it is super pretty to look at!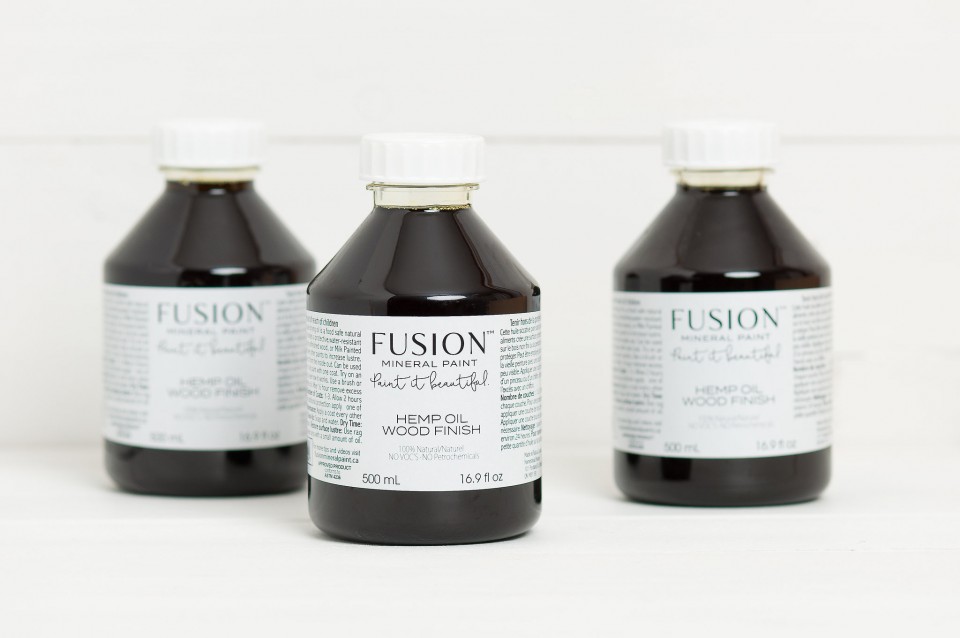 Applying Hemp Oil couldn't be easier, use a brush or rag to apply it, and remove any excess oil after about 1 hour.
Coverage will vary, taking into consideration what the oil is being applied to. For example, a previously oiled surface will require very little oil, where as bare wood will require more.
Let the wood tell you what it needs, if it looks dry, simply add more!
TIP:
The oil will feel dry to the touch one day after the initial application, however complete drying can be several days.
For example if there is too much oil initially applied, then small amounts of oil may rise over the first few days. This can be avoided by wiping the excess away with a cloth. If used on a floor during this time it is recommended to place some cardboard pieces where there will be a lot of foot traffic. Dirty shoes should be kept off for at least two weeks.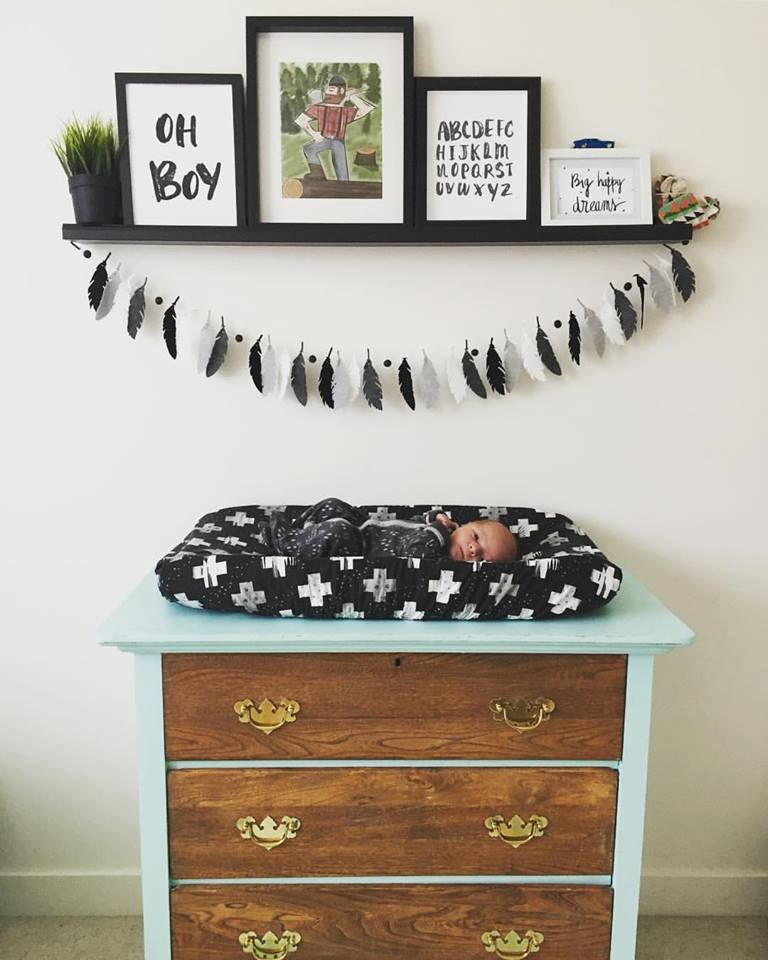 The drawers on this dresser by Restore and Renew were oiled with Fusion's Hemp Oil to really bring out the beautiful wood grain of the elm. SO beautiful!!
We have a great video showing the process from start to finish on a Hemp Oiled wood floor. Check it out below….
Here Finding Silver Pennies  shows us see how you can easily revive wood with our all natural Hemp Oil. Click here for the full blog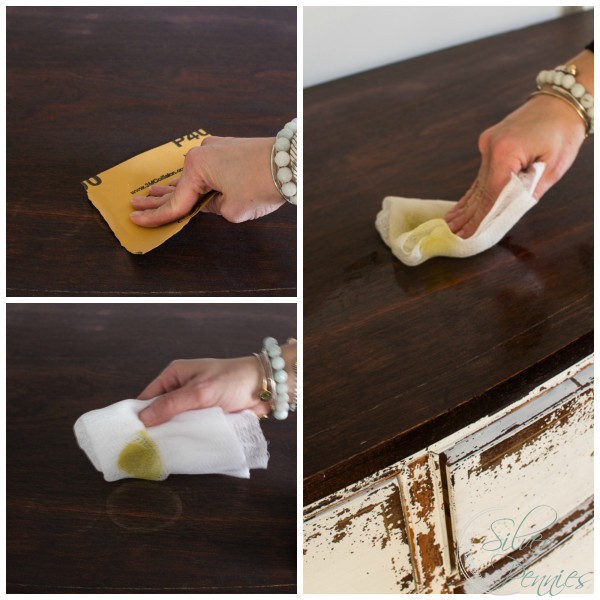 So go ahead and try Hemp Oil – your wood AND your hands will love you for it!