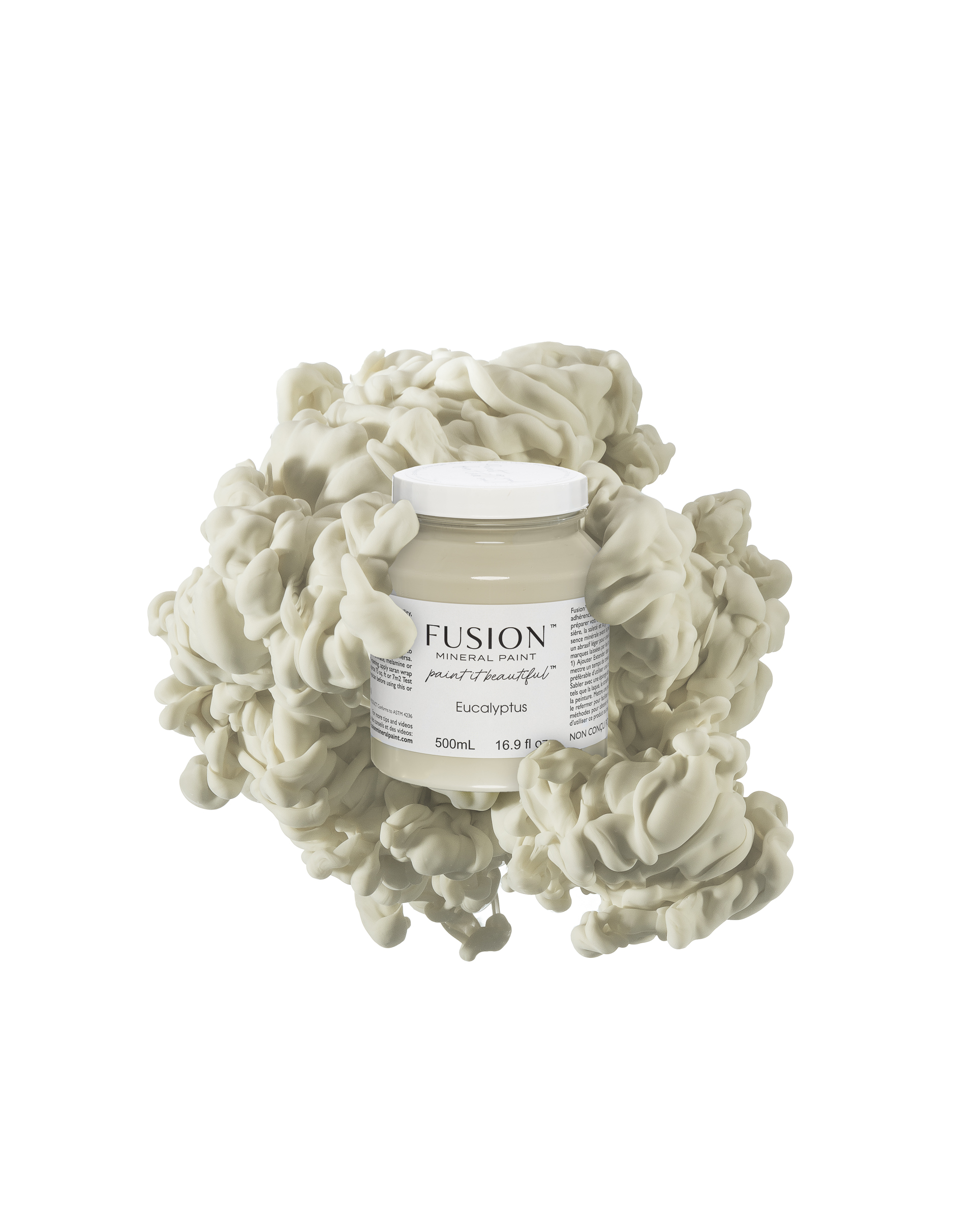 Share:
Introducing Eucalyptus from the new colour collection –  This muted green with undertones of grey is a must for your paint makeovers, this shade is calming and serene. Check out the Facebook Live featuring this beautiful shade here!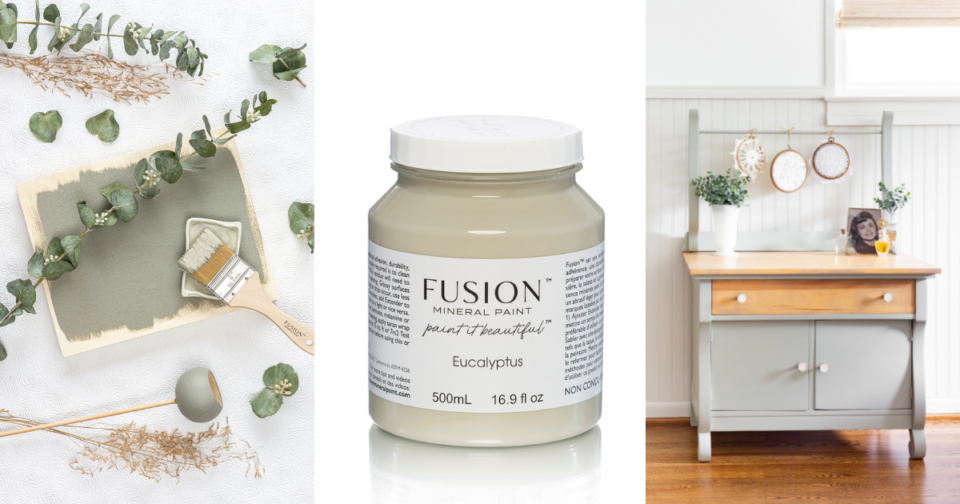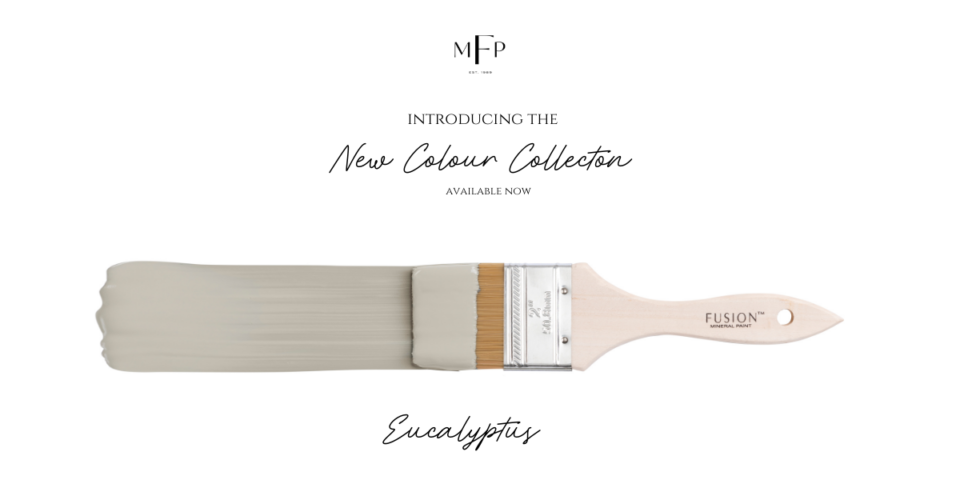 This colour plays on the blue tones of the natural eucalyptus plant. We can really see this when compared to Bedford on the left, Lichen on the right.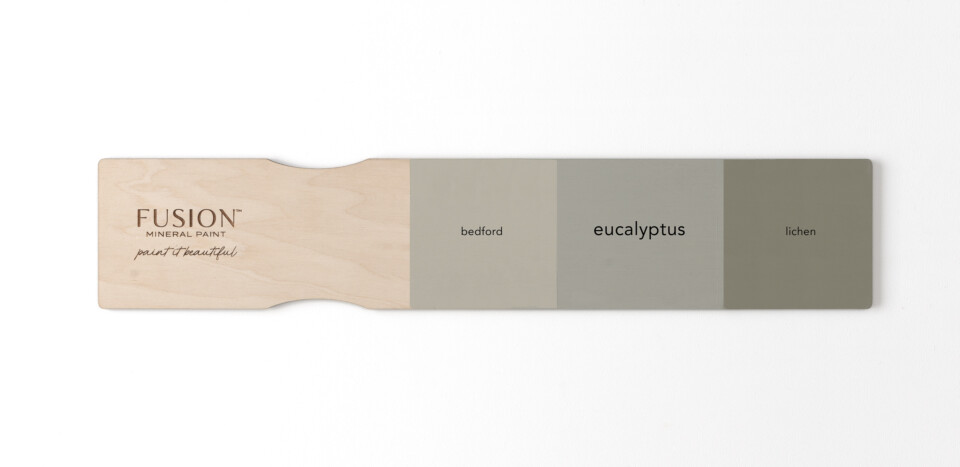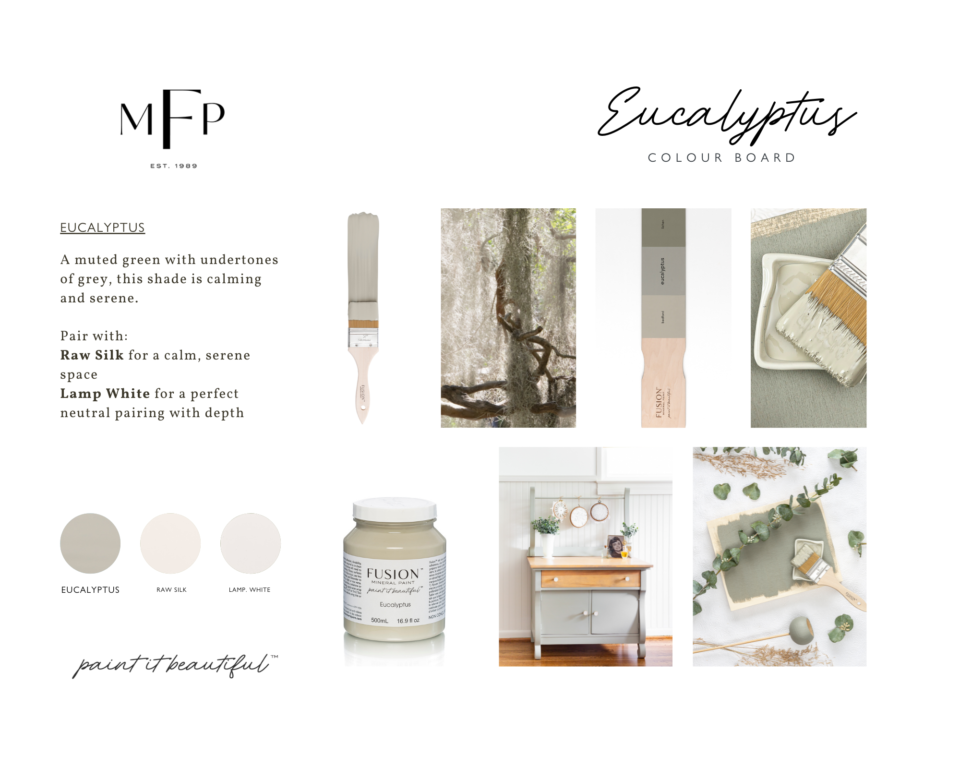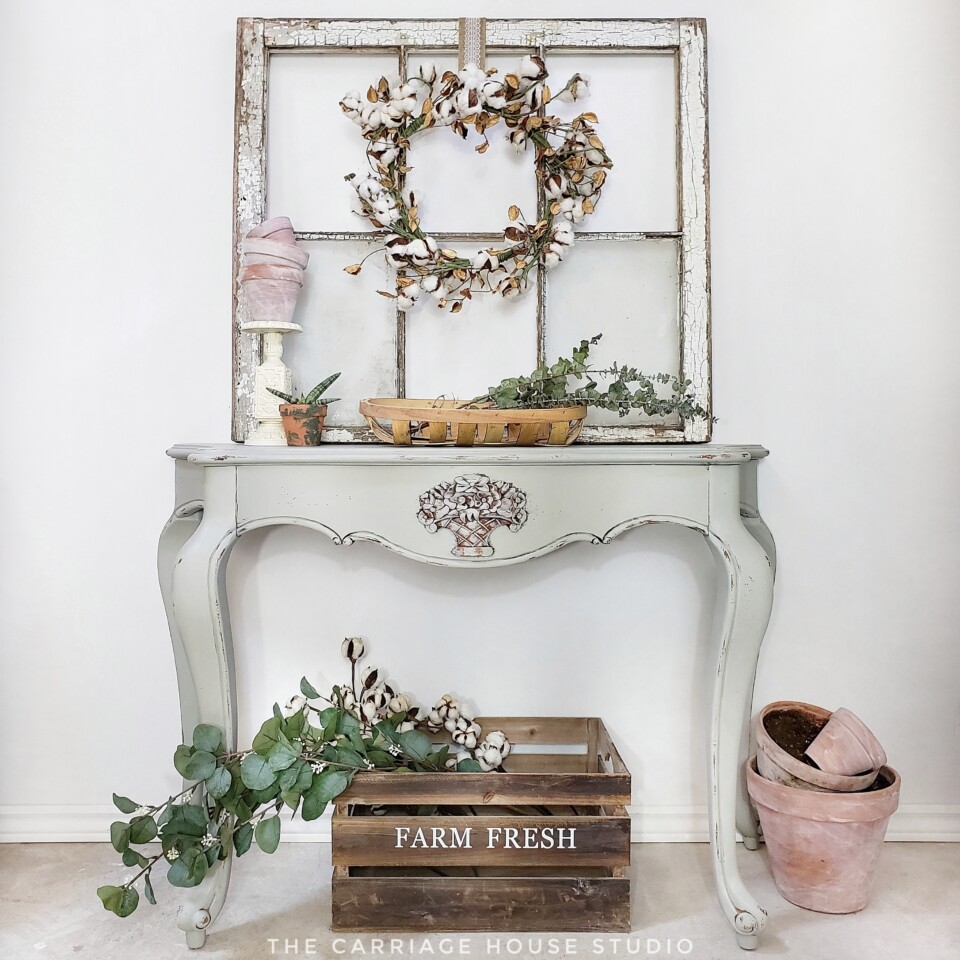 Pair with Raw Silk for a calm, serene space or Lamp White for a perfect neutral pairing with depth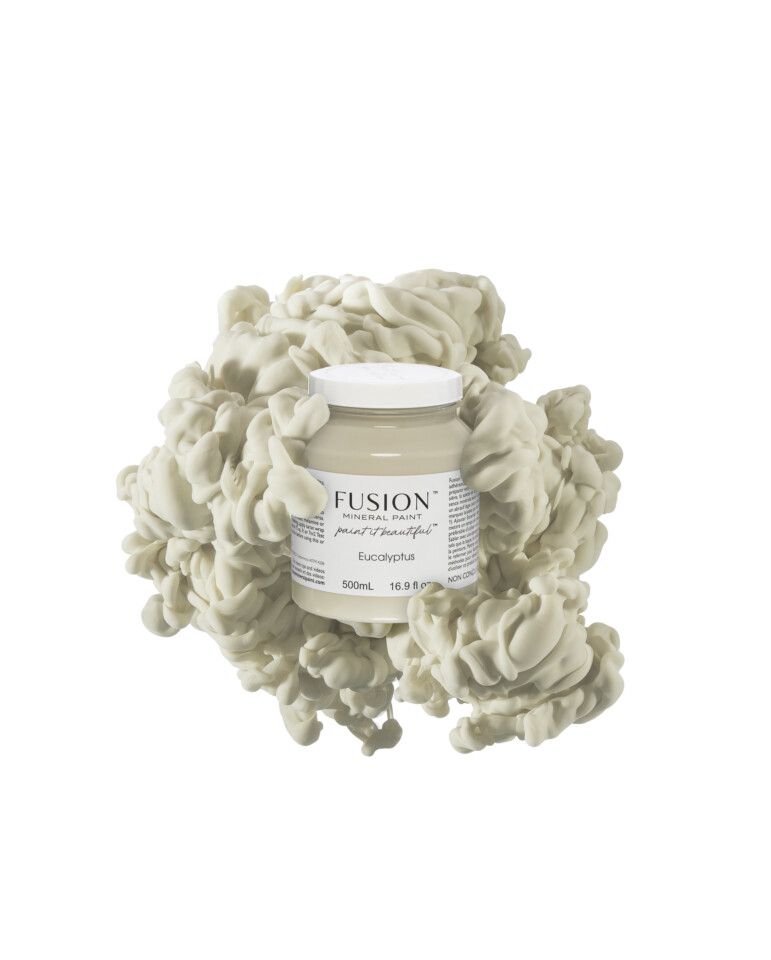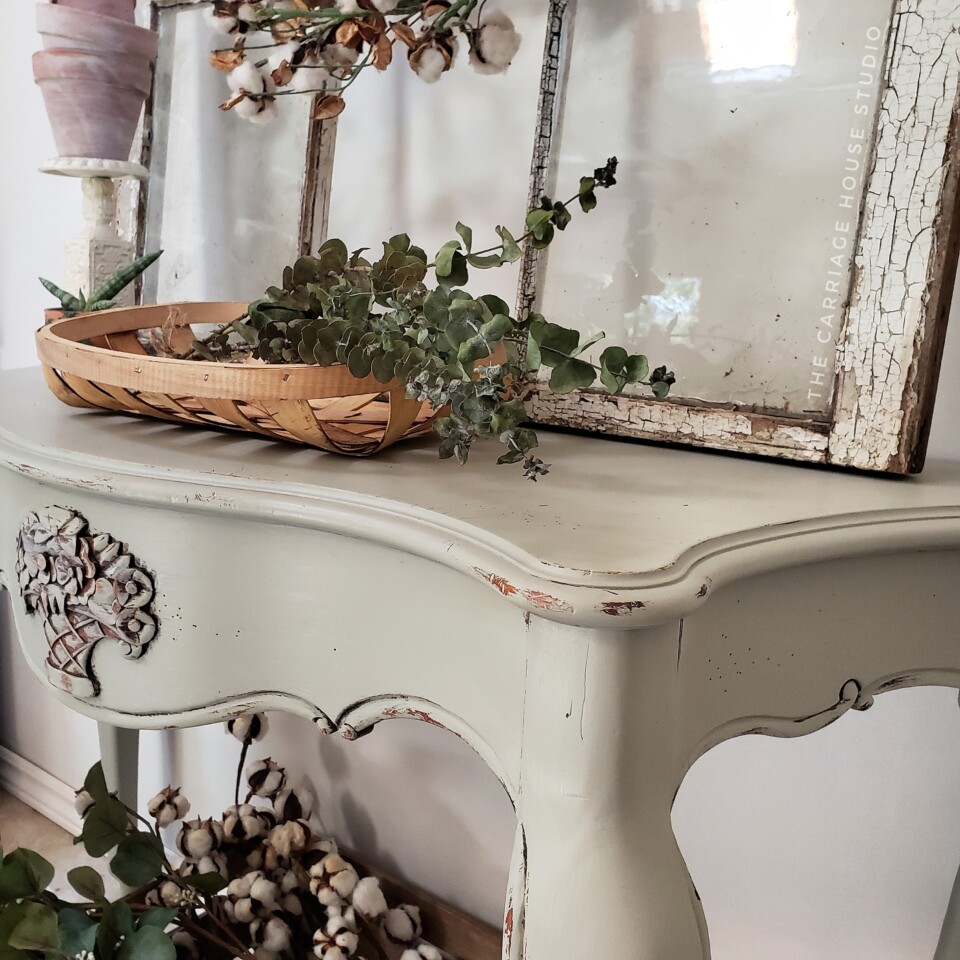 Share your projects with us on Paint it Beautiful!