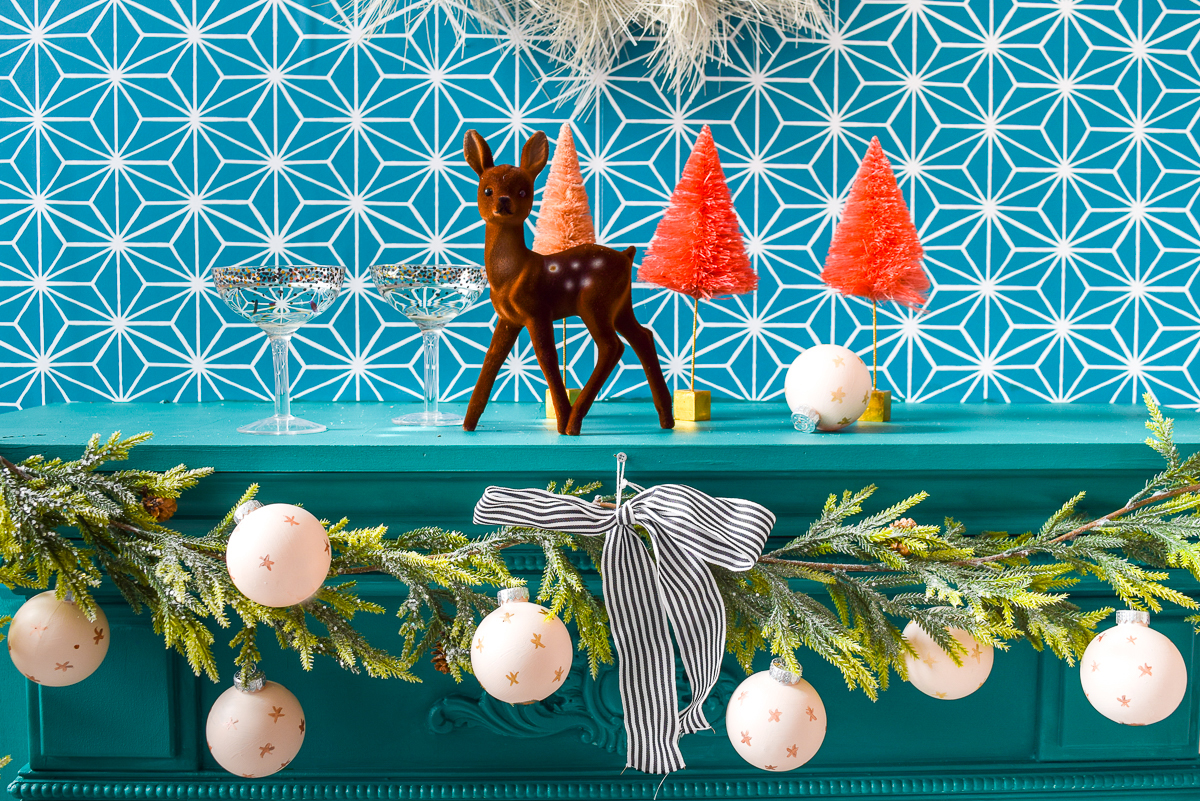 Share:
Creating your own seasonal garland is is a fun way to get crafty this holiday season without committing a full day to Christmas crafts! You can use your DIY Christmas Garland as a table centerpiece, hang it on your mantel (or a bookshelf in lieu of) and bask in its seasonal glow. If you're fond of traditional colors you can absolutely use red and greens (and we have lots of those) but we decided to add some sparkle this season and go with our Metallics line for this project. Today's blog post is a quick tutorial on how to create your own DIY Christmas Garland.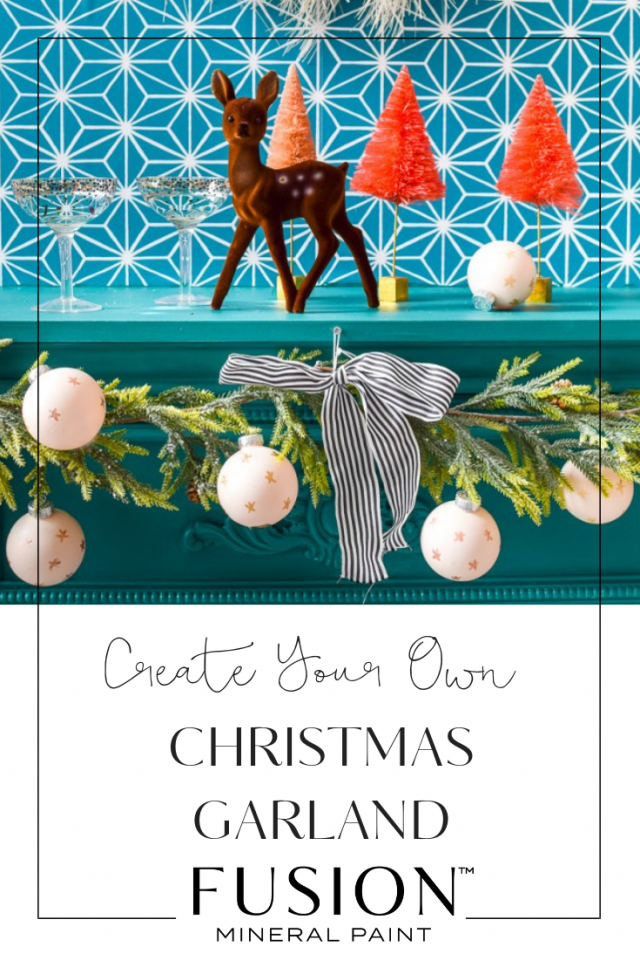 We just love using our new Metallics! They look so beautiful with soft and bright colors!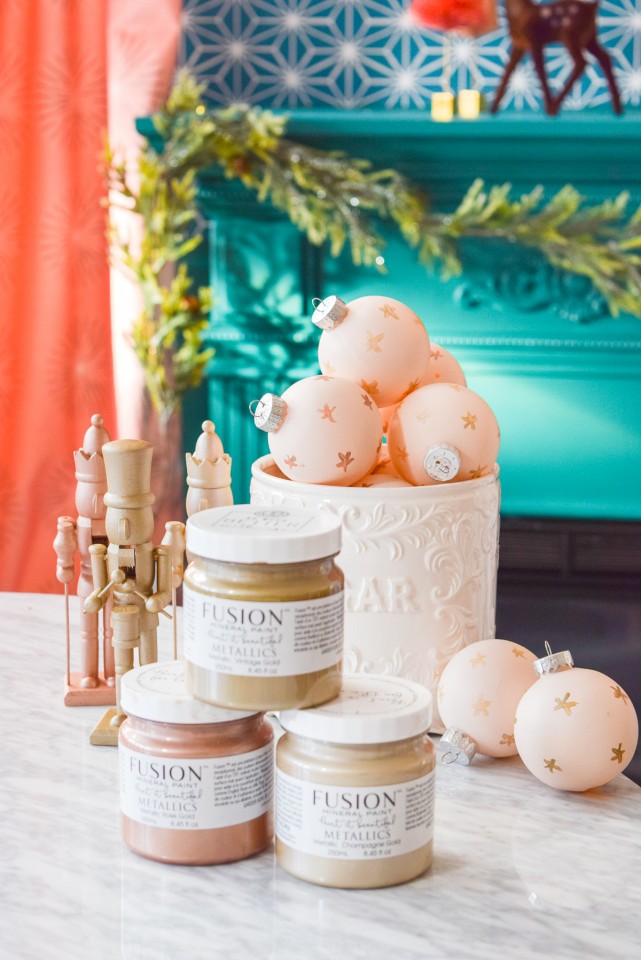 Today we are using Fusion Mineral Paint's new line of Metallics  – they are rich and luxurious and work oh so well together! We can't wait to share this tutorial with you.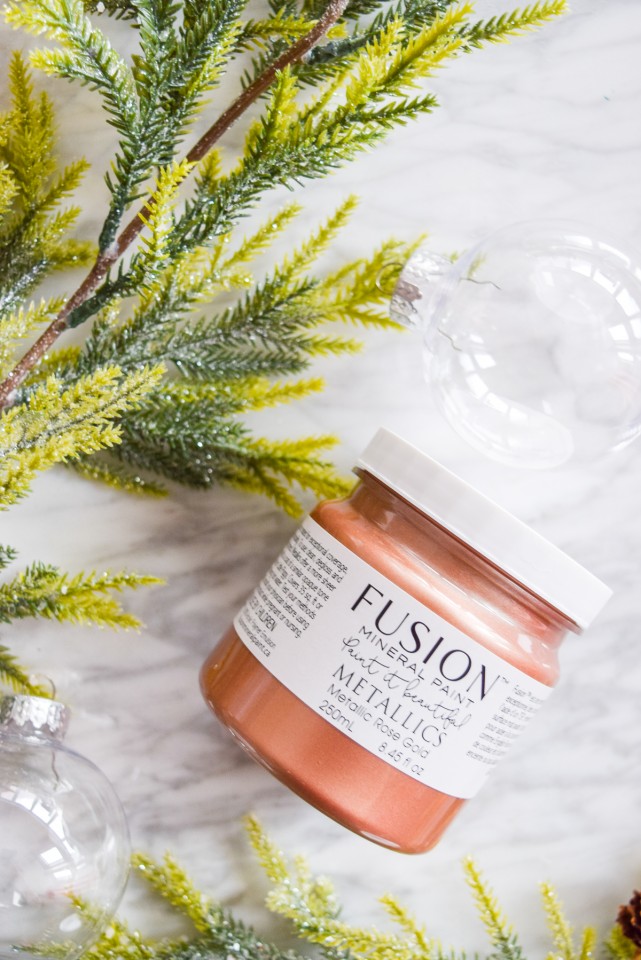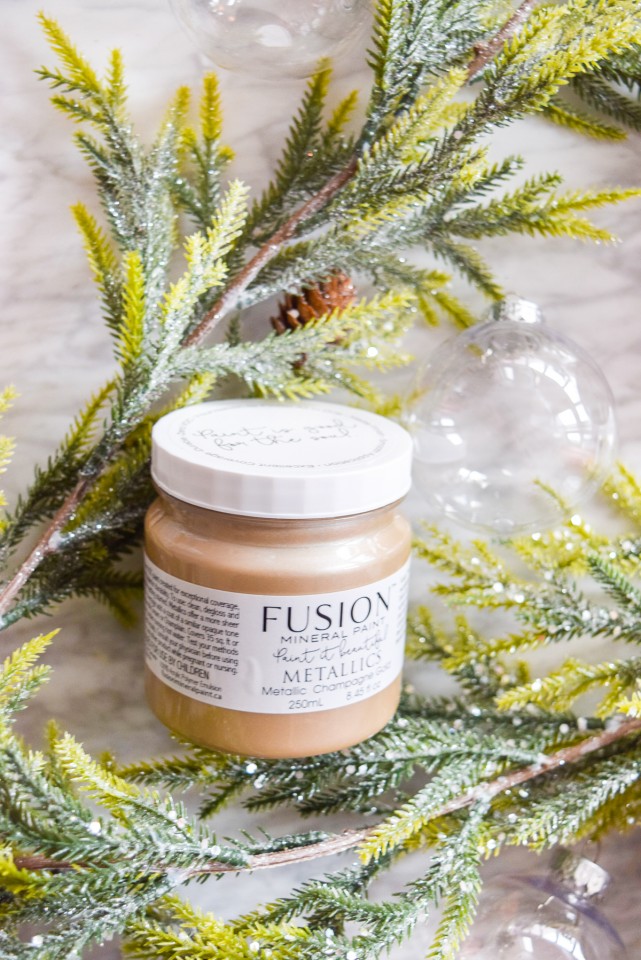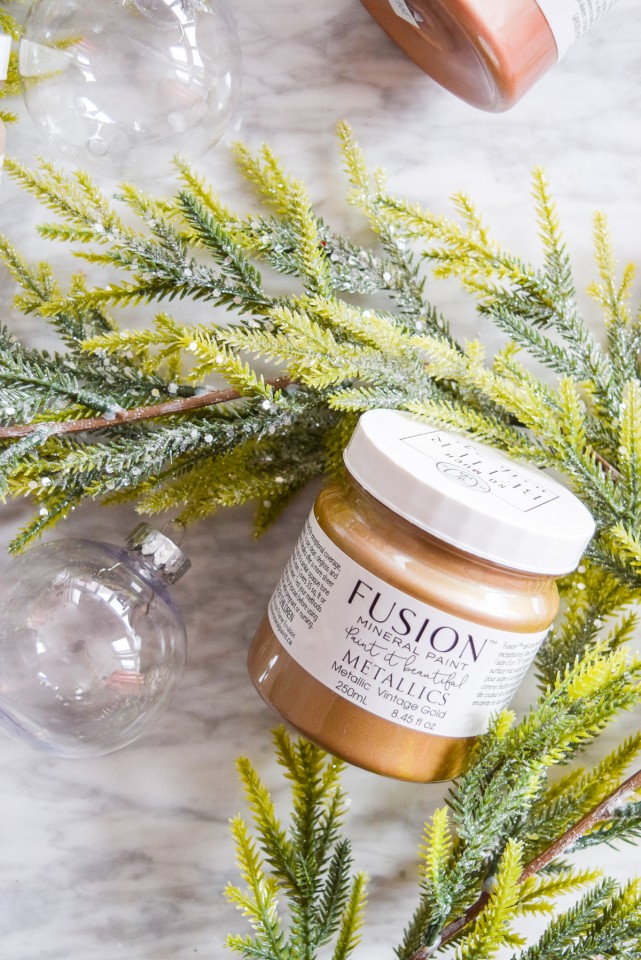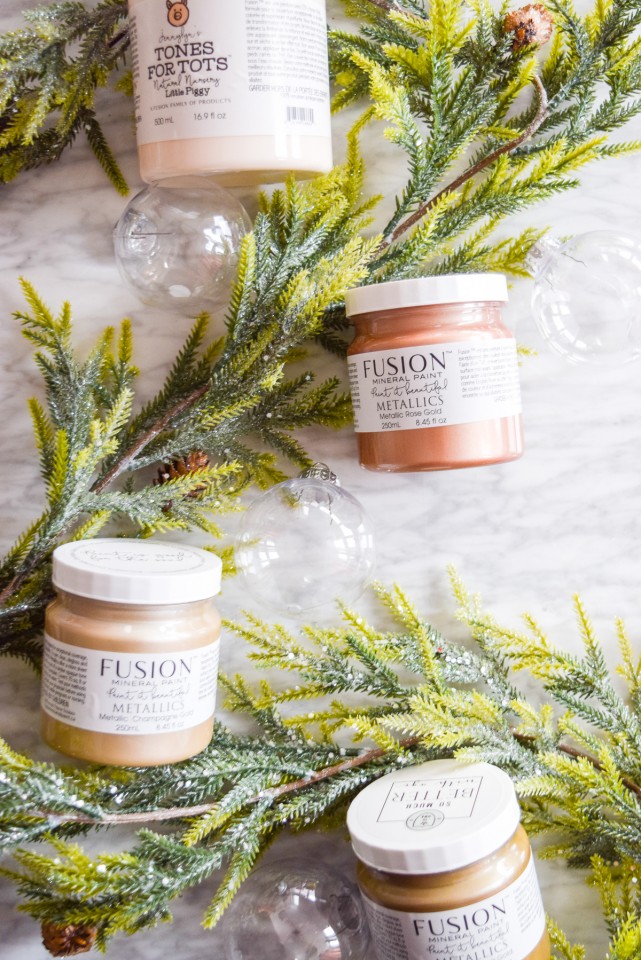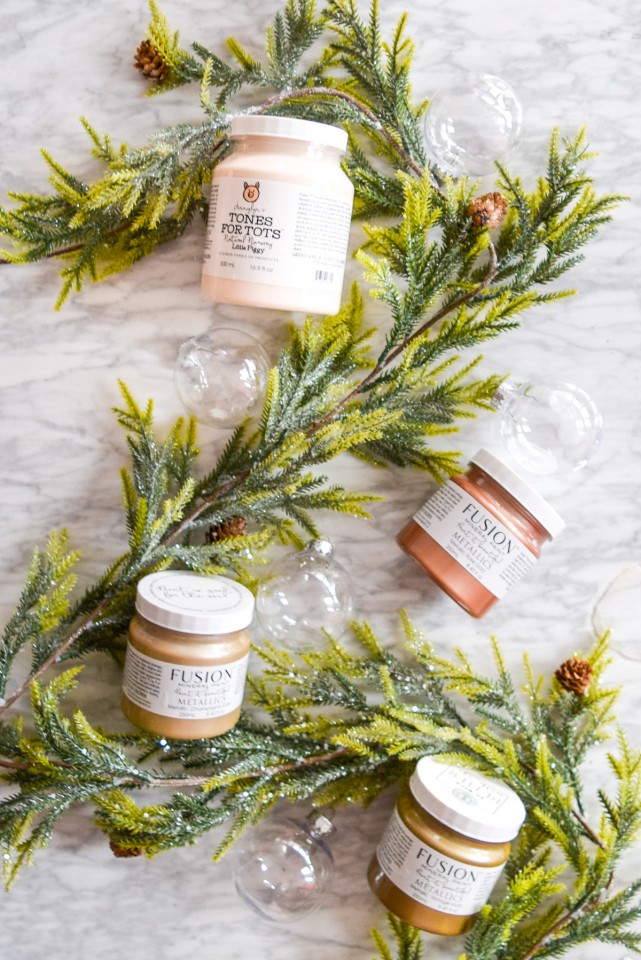 Ready for some holiday crafting? Ok let's start.
WHAT YOU'LL NEED for your DIY Christmas Garland:
Fusion Mineral Paint in Little Piggy
Fusion Mineral Paint Metallics in Vintage Gold, Rose Gold and Champagne Gold
Clear plastic ornaments (bulbs)
Paint brushes
INSTRUCTIONS FOR YOUR DIY Christmas Garland
STEP 1 – PAINT ORNAMENTS 
We bought a bulk bin of clear plastic ornaments at a craft store and painted them in Little Piggy.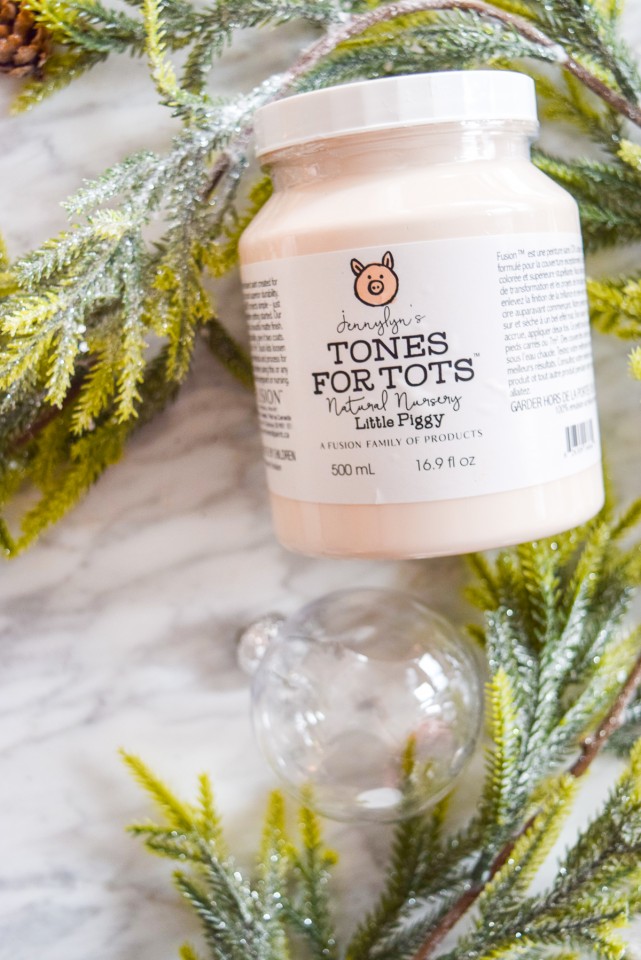 Because the Metallics are stunning on their own, they needed a simple yet warm backdrop and Little Piggy does just that.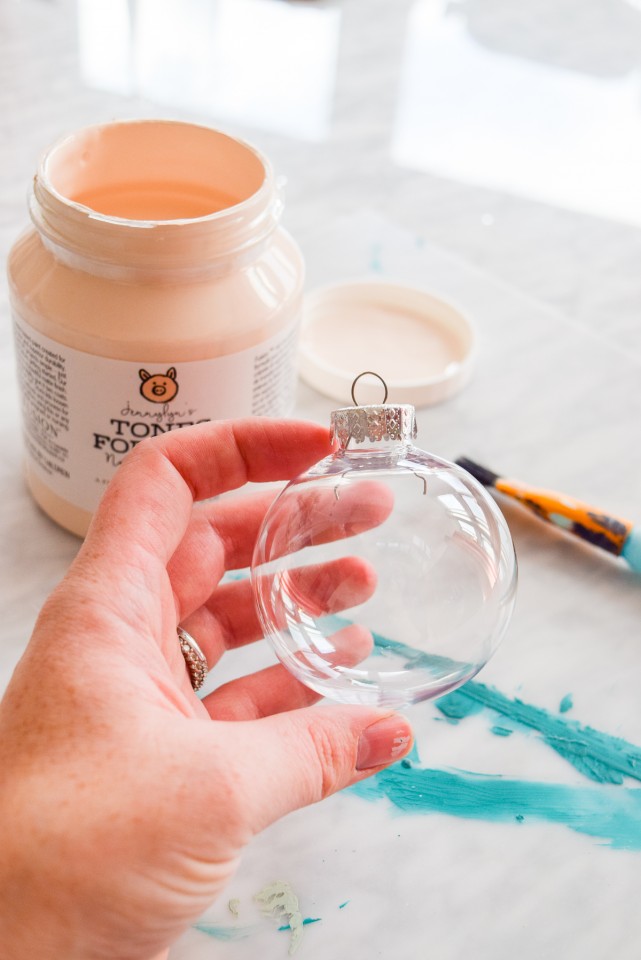 We used a brush to paint the outside of them, BUT you can pour a little inside the ornament, swirl it around until it's completely coated and then let it dry. This helps create a solid opaque look.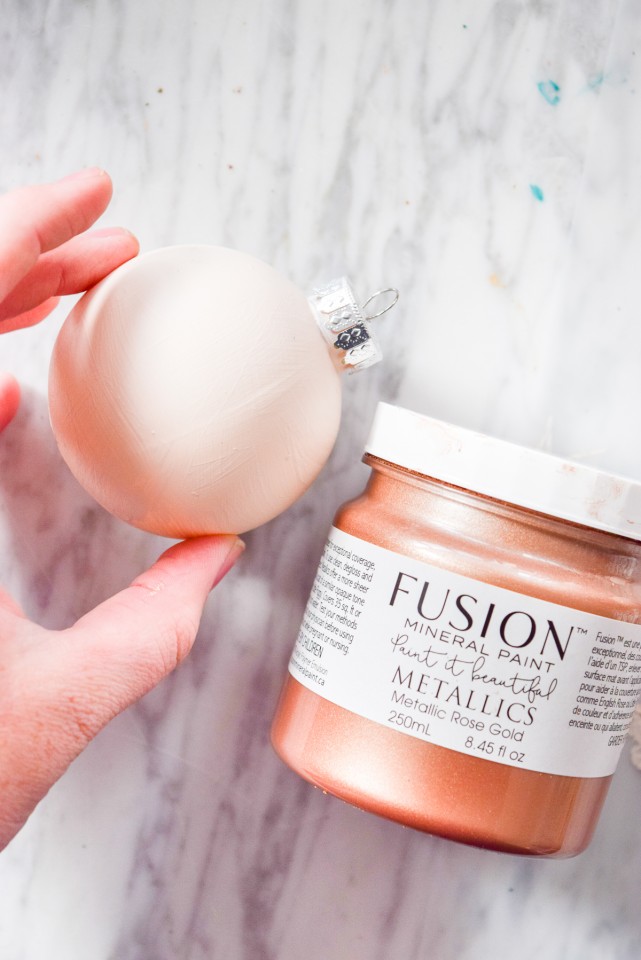 STEP 2 – ADD DETAILS 
Once they're dry, using a fine point brush it's time to draw some stars! Little 5 point stars are simple to draw on with a brush. Since there are three Metallics colors we are using, we divided the number of bulbs in three and painted an equal number of each to create a lovely mix of them.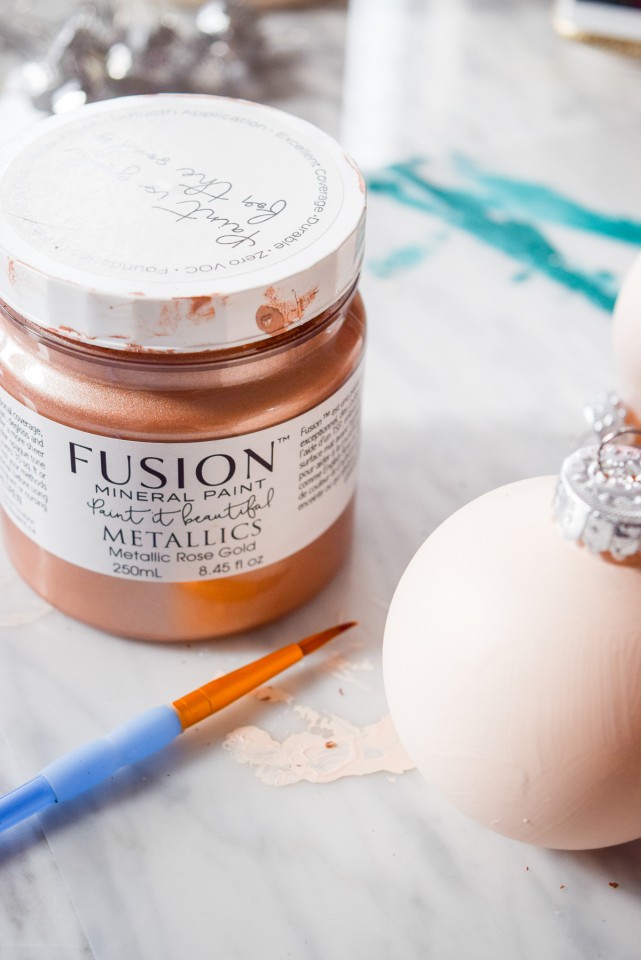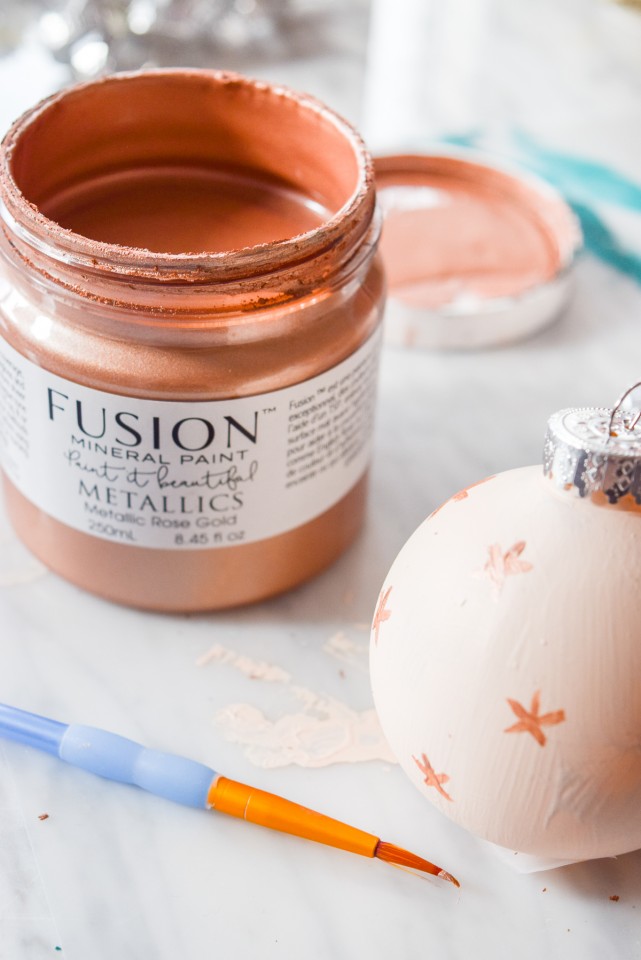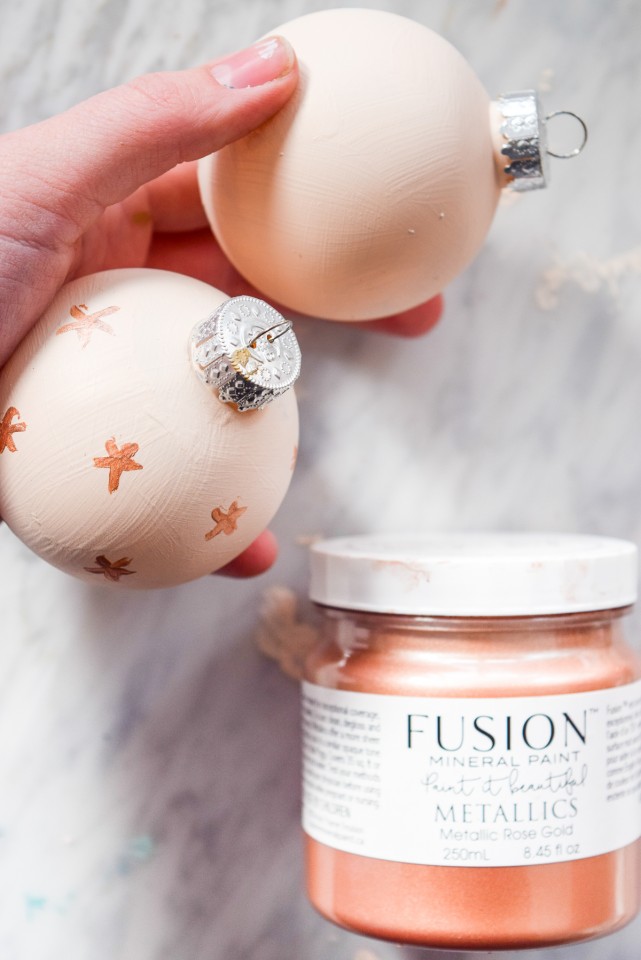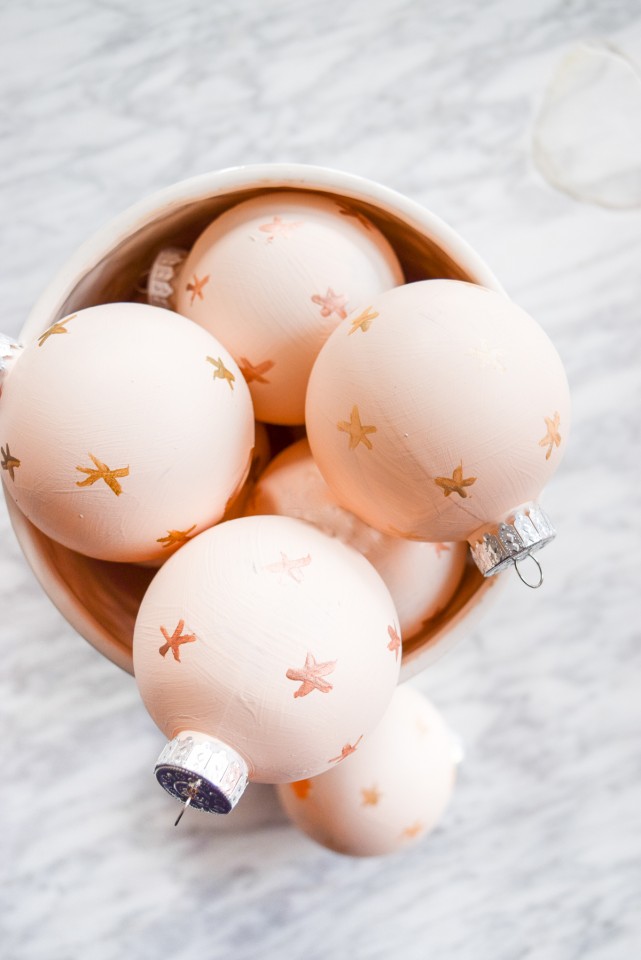 STEP 3 – ARRANGE GARLAND & ADD ORNAMENTS
Once the bulbs were dry, hang your garland as you wish and then thread the bulbs onto the garland. It's as simple as that. You can add ribbons, tinsel, extra baubles and more, but we think the simple bulbs with metallic stars are stunning on their own.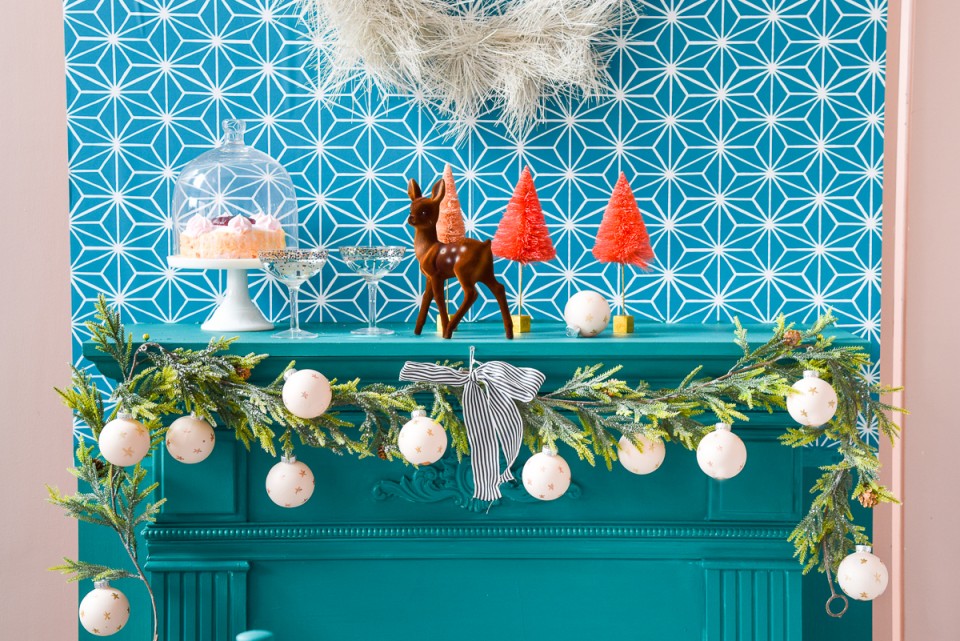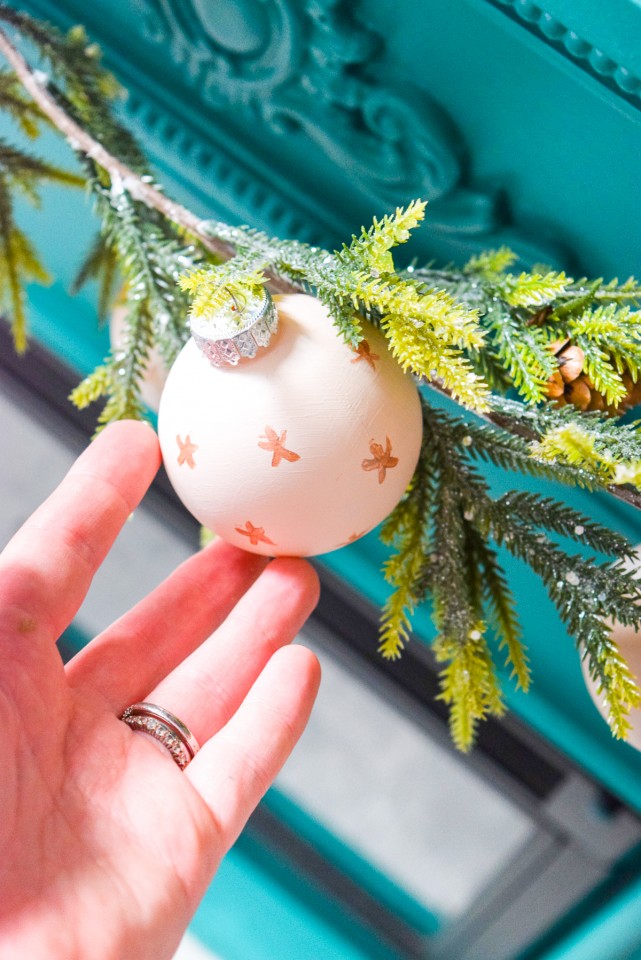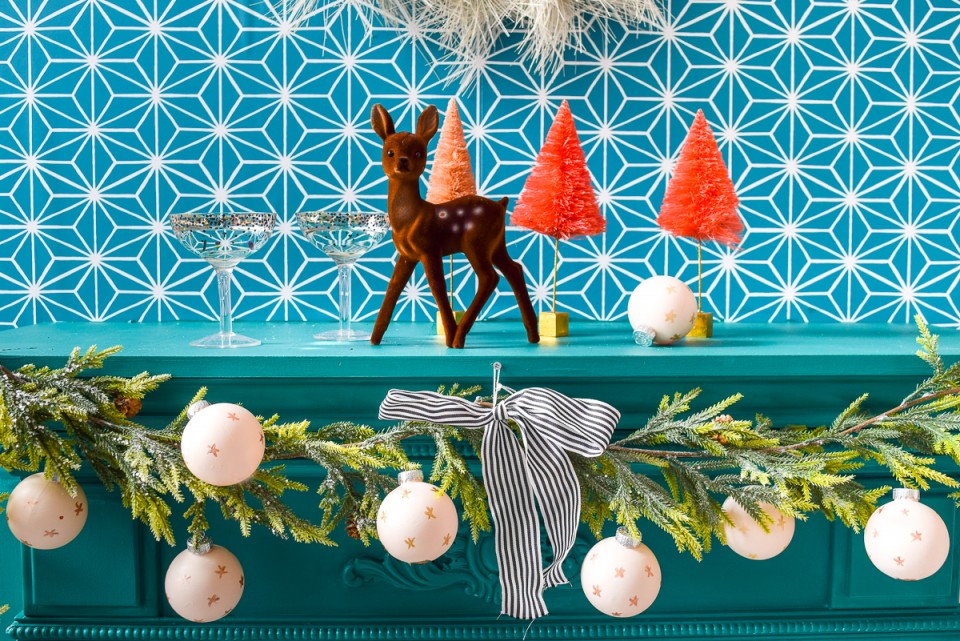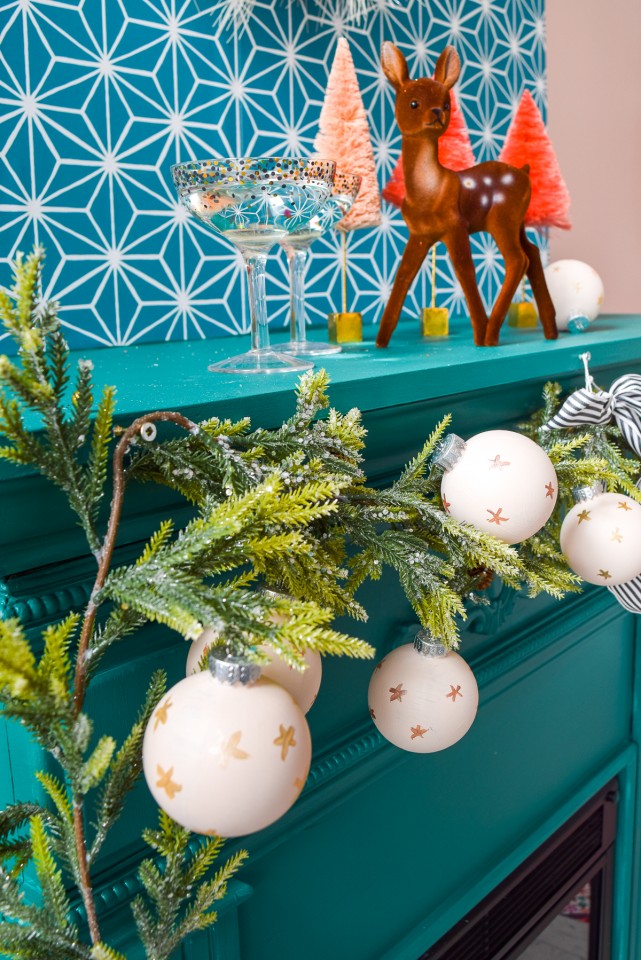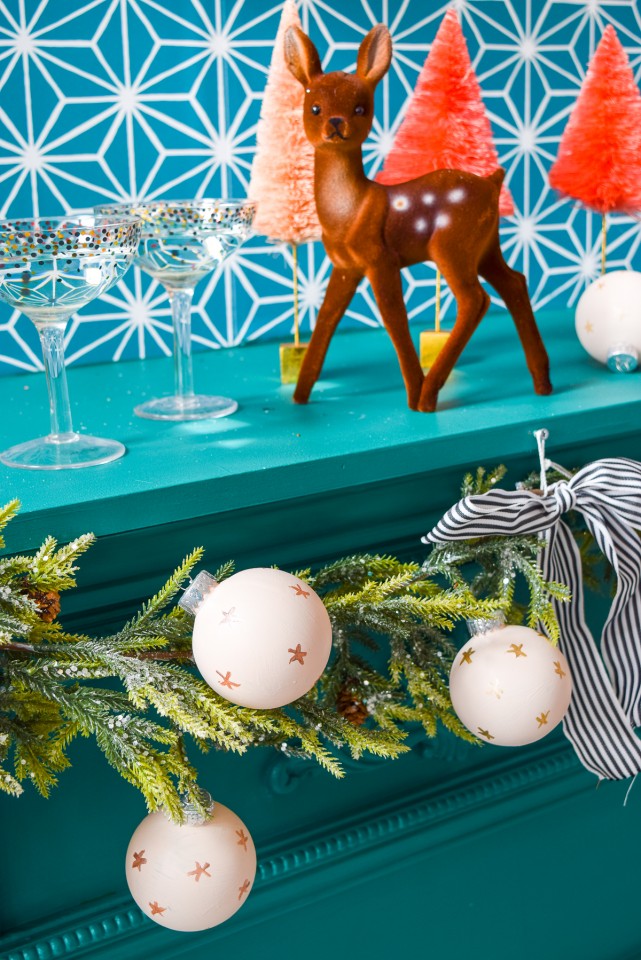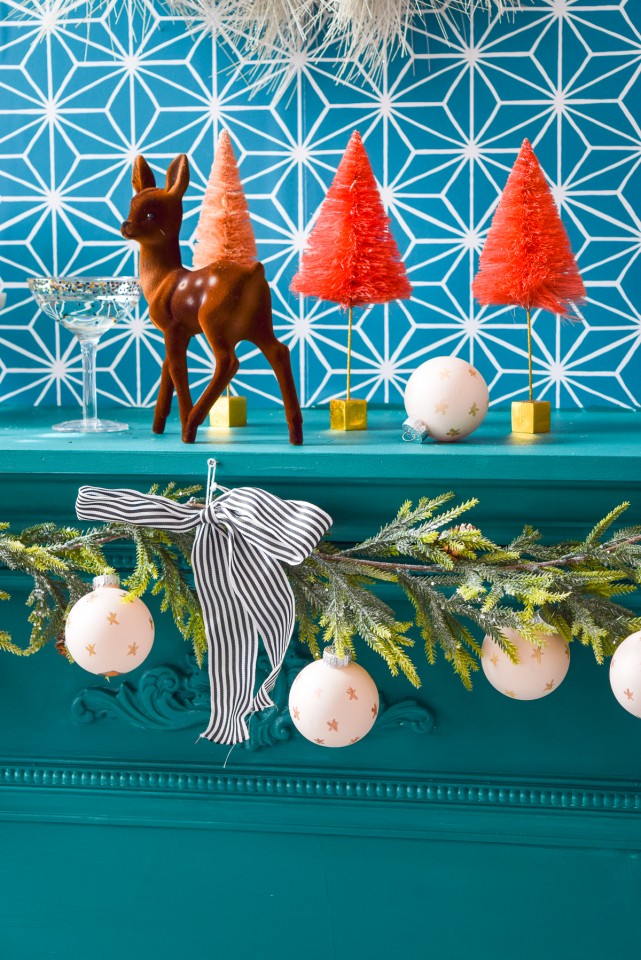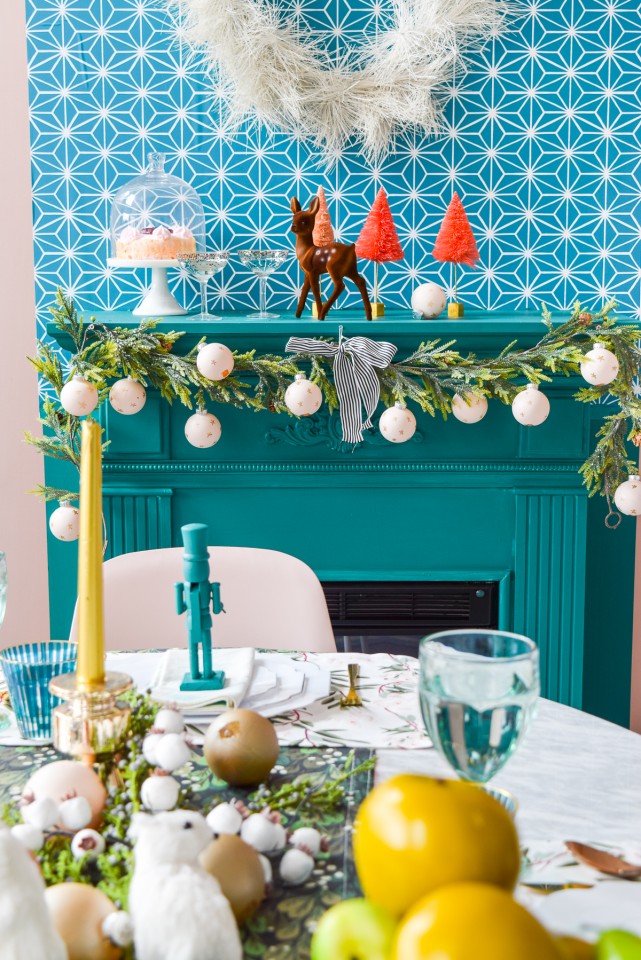 Remember, you can also use them as a centerpiece if you prefer! It works just as well.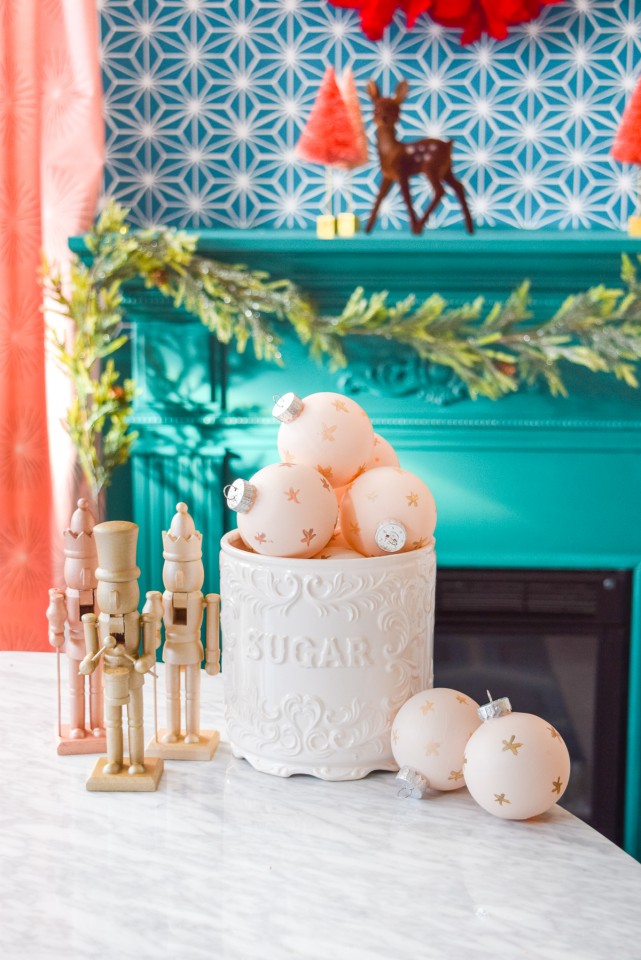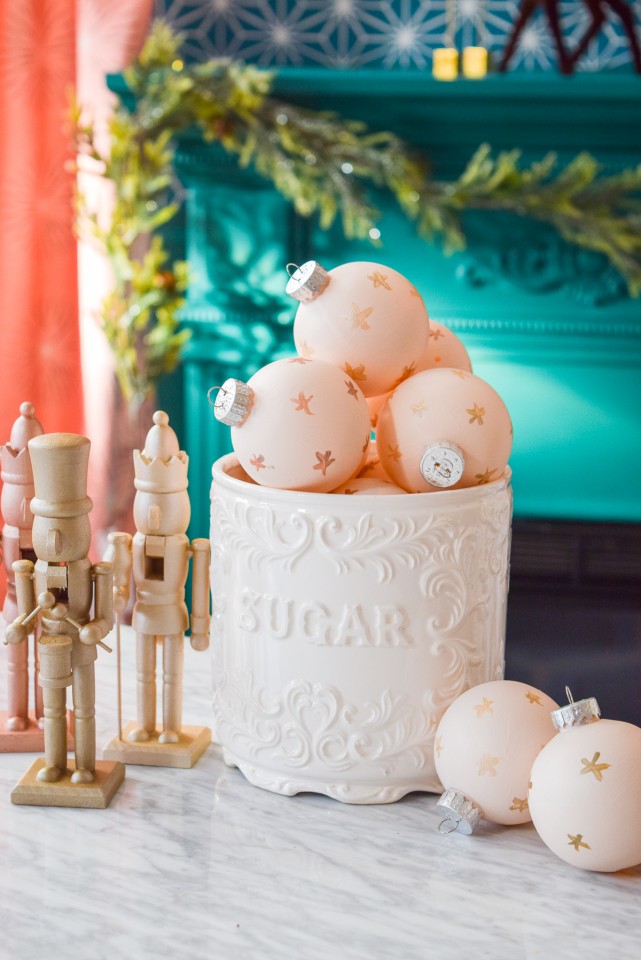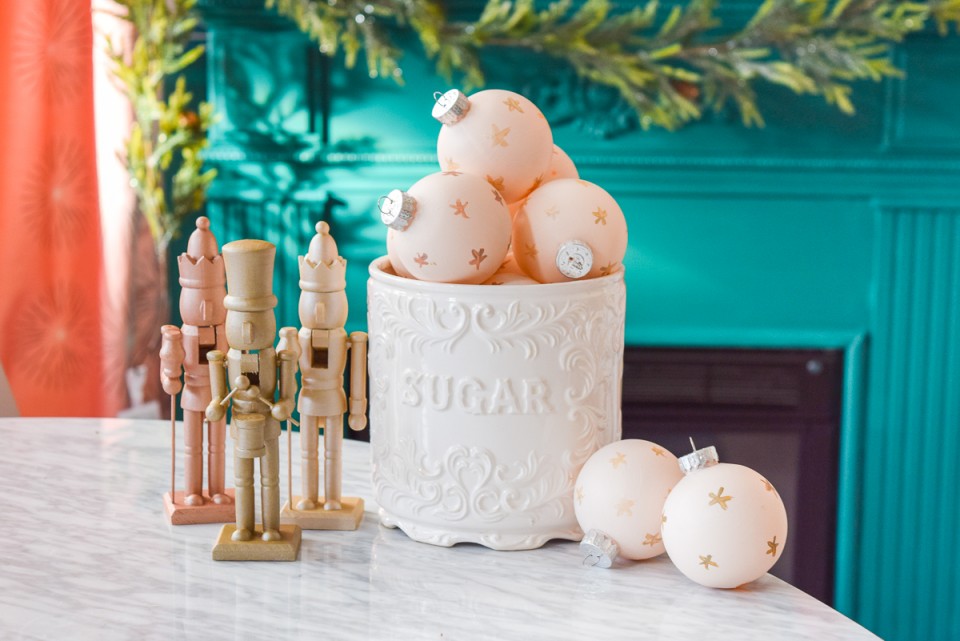 We've got more coming in this Holiday crafting series featuring Fusion Mineral Paint Metallics so stay tuned…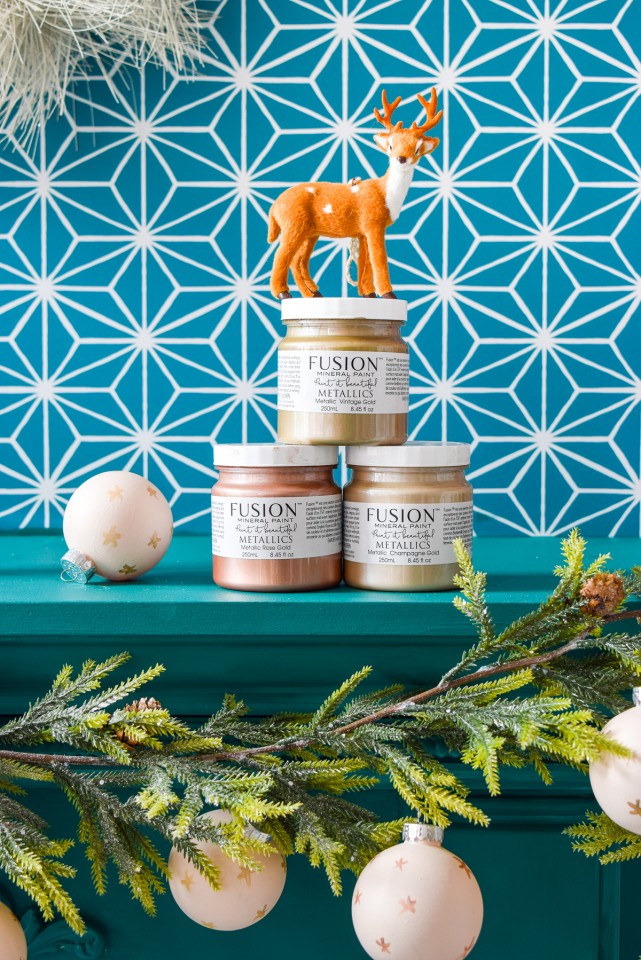 PIN IT FOR LATER!