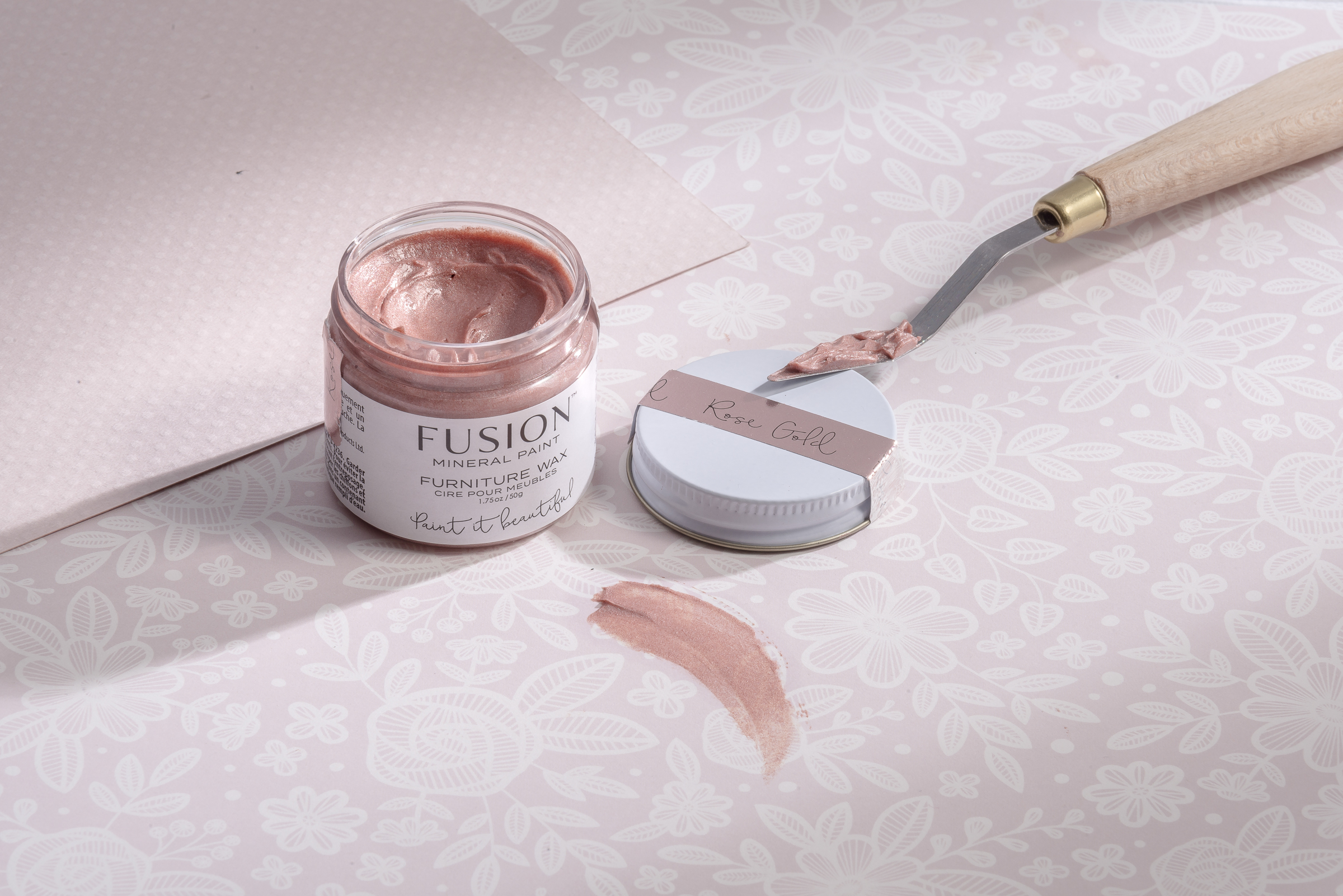 Share:
If I could summarize our waxes in one word, it would be Luscious!
Fusion Mineral Paints Furniture Waxes go on as soft and smooth as butter, blend beautifully into your piece, and provide beautiful accenting and long term durable protection. There is virtually no smell to them at all, and they're so so easy to work with!
Don't you just love how the black wax sits into the recesses of the wood detailing on this piece below?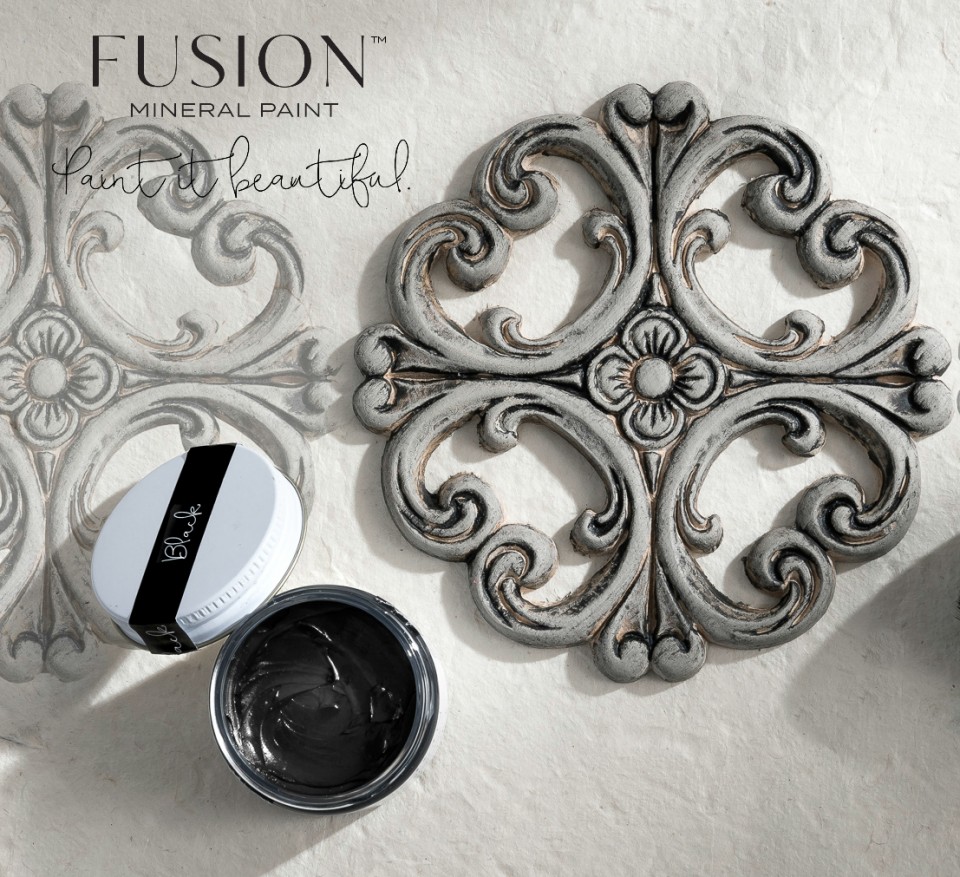 Our Furniture Wax is exceptionally durable, consisting of pure natural beeswax, and a touch or carnuaba wax and a odourless mineral solvent for workability, this wax has been manufactured for over 30 years and is tried tested and true. With 8 different colours of waxes you can achieve virtually any style and effect.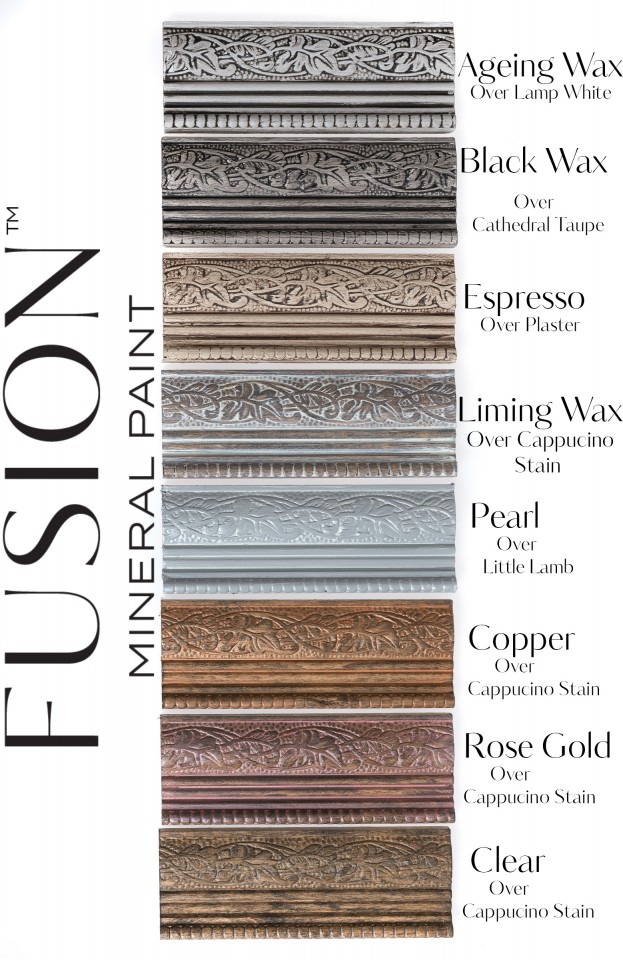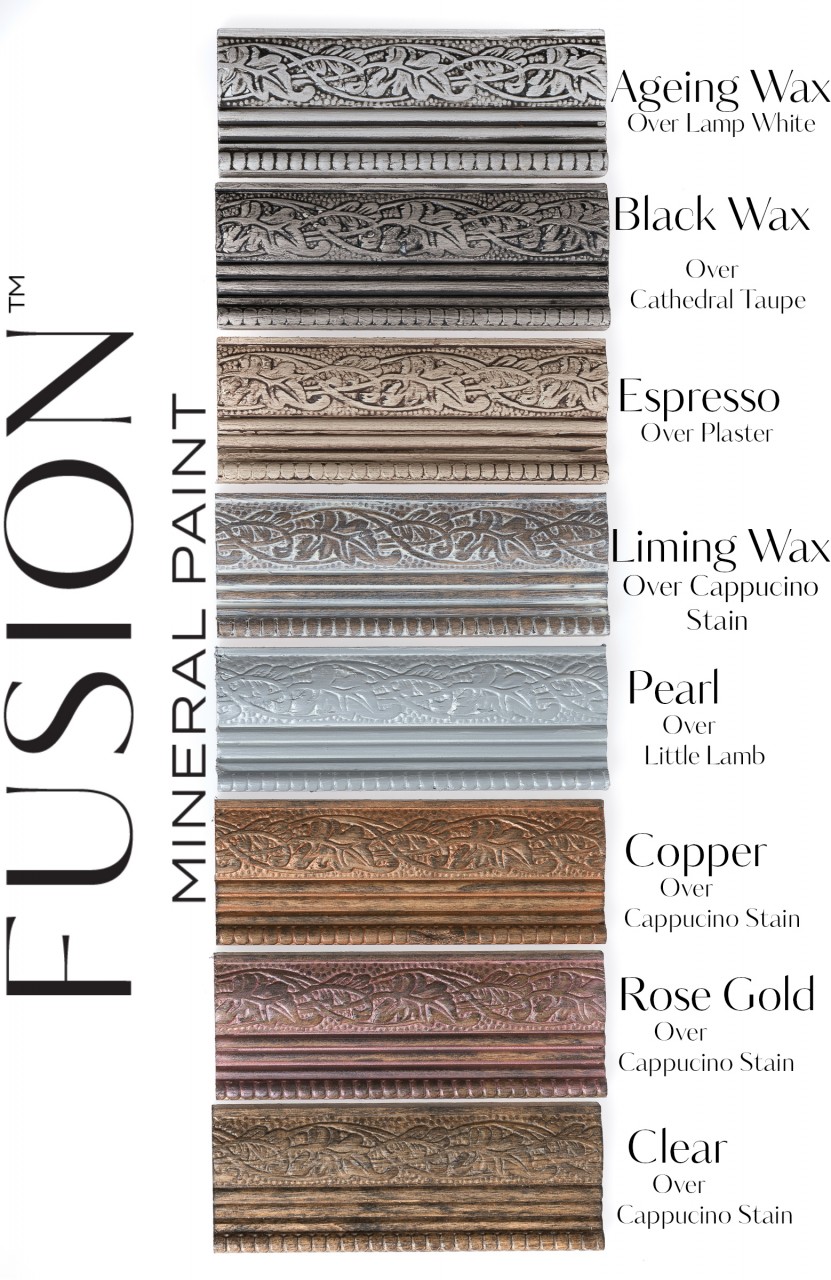 If you have had difficulty in the past working with other waxes on the market, have no fear, our wax is exceptionally easy to use and very eco friendly!
HOW TO USE
Use Sparingly! A little goes a very long way, and since these are pigmented, you don't need much to get the impact you're looking for
Apply on with a brush into detailed areas, and wipe away and buff off excess with a lint free cloth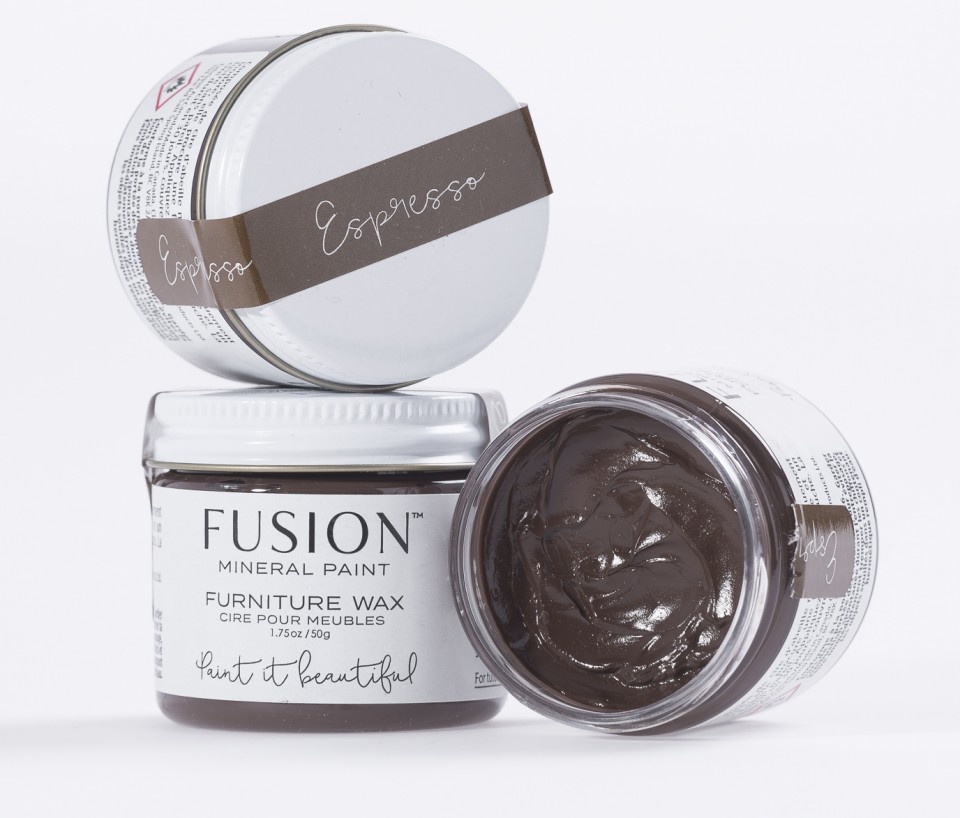 Espresso has the slightest hint of brown, reminiscent of a coffee espresso.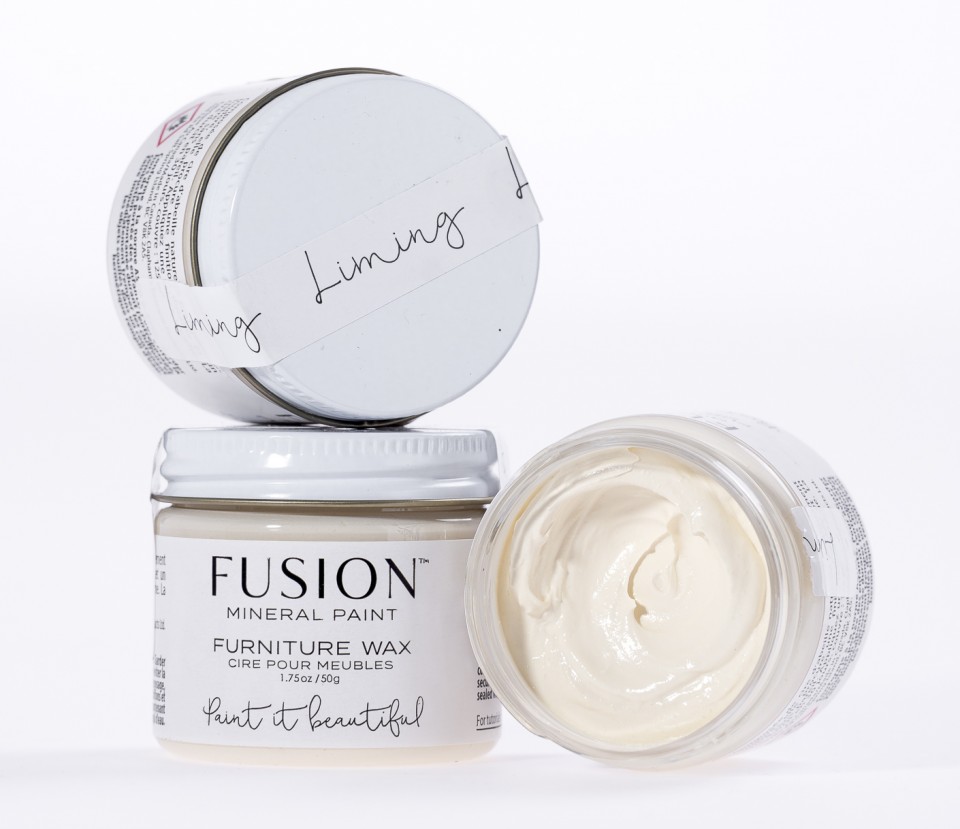 Liming is excellent for getting an old french pickled effect.
What is the best surface to wax?
It really depends on if  you plan on washing this surface frequently or using it outside, we do not recommend waxes for exterior use or areas that come into a lot of water contact. Instead we would suggest using our Antique Glaze for an aged look, or our clear glaze which you can tint to any other colour you wish.
Waxes are excellent over Fusion Mineral Paint or Homestead House Milk Paint for added sheen or specialty effects.
All waxes take about 30 days to cure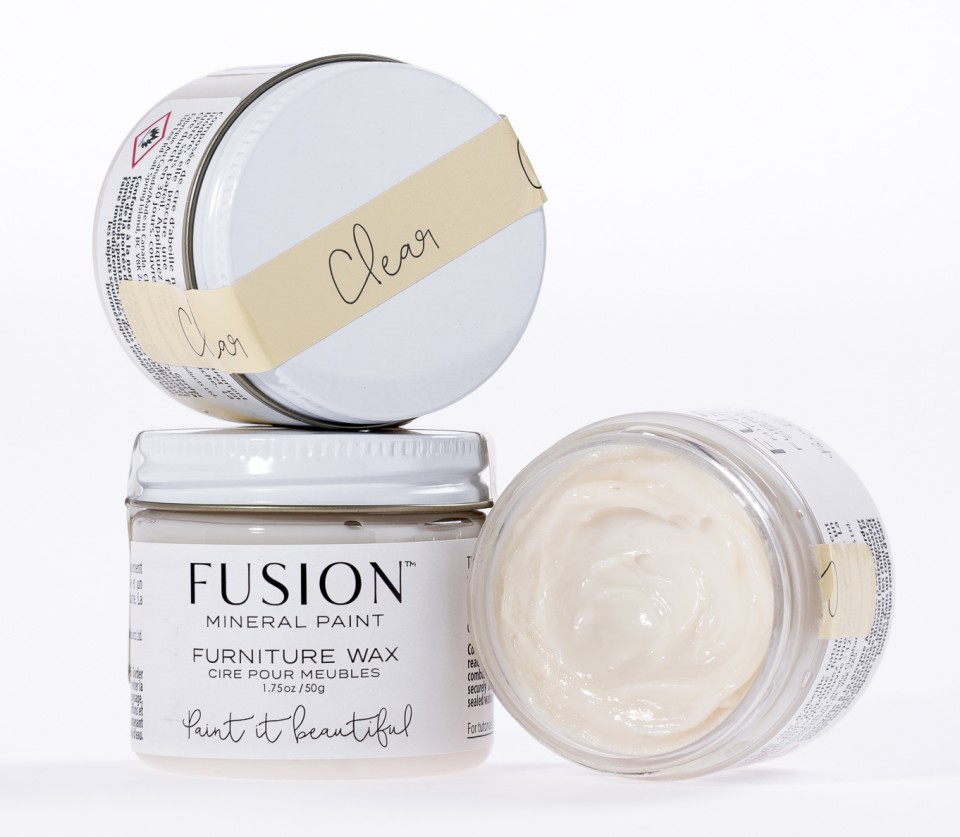 Clear is your staple, it can be mixed into any of the coloured waxes to decrease the intensity of the colour if that is desired.
Clear is also great to use as a magic eraser over top of any of your pigmented waxes used that you want to remove or dull down in intensity.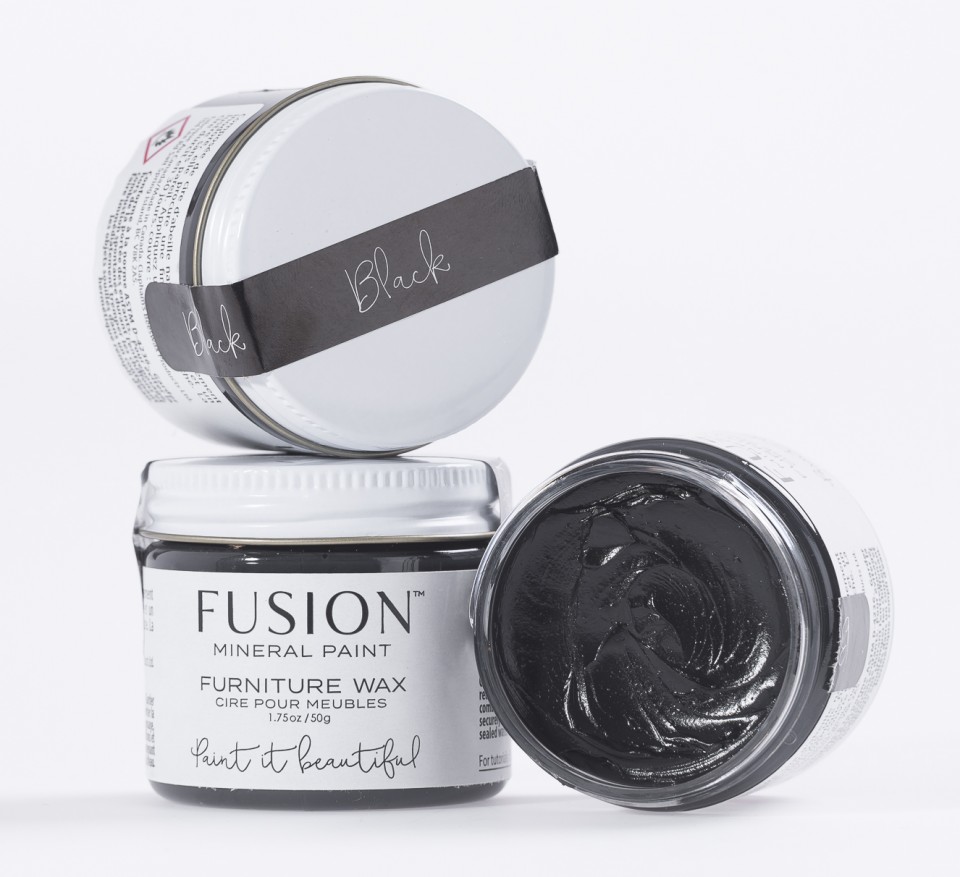 Black, an absolute go to for an intense deep rustic aged effect.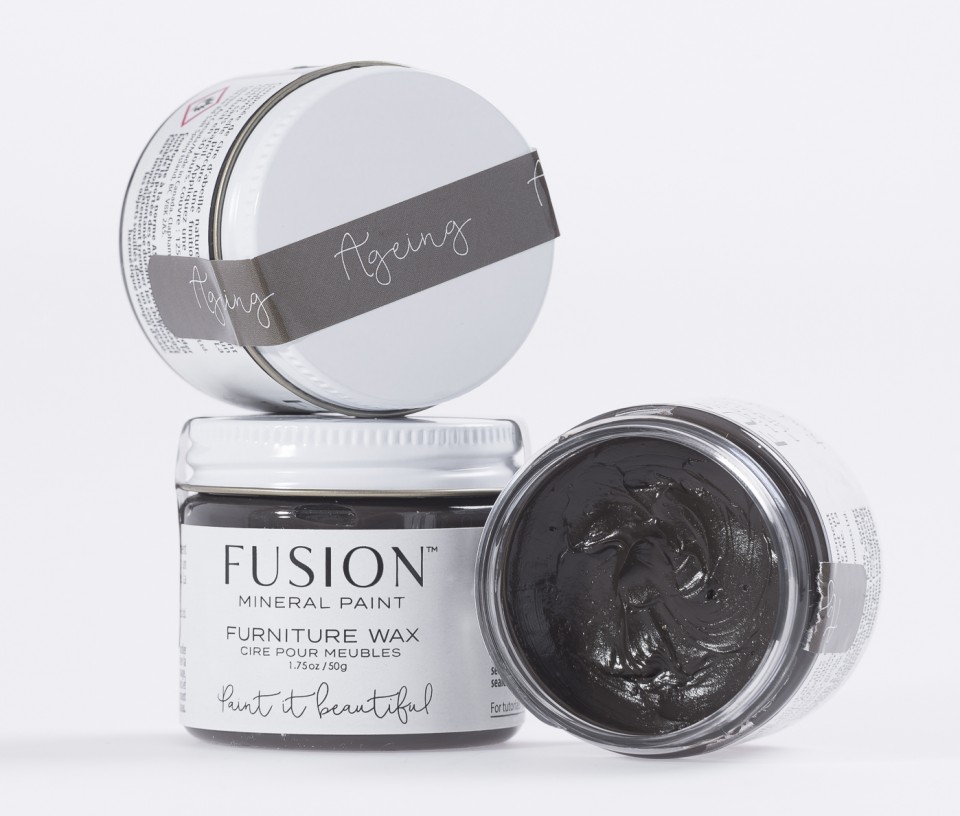 Ageing is the perfect soft black with a subtle gray undertone.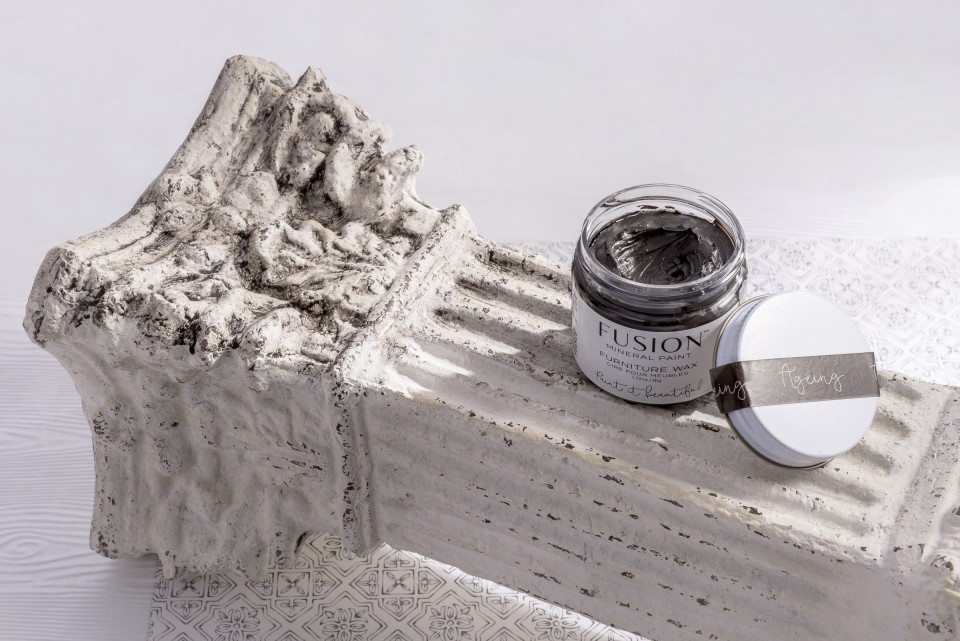 My absolute favs have to be the Metallic shimmer waxes. These offer a soft slight shimmer of iridescent in these on trend metallics; Rose Gold, Copper or Pearl!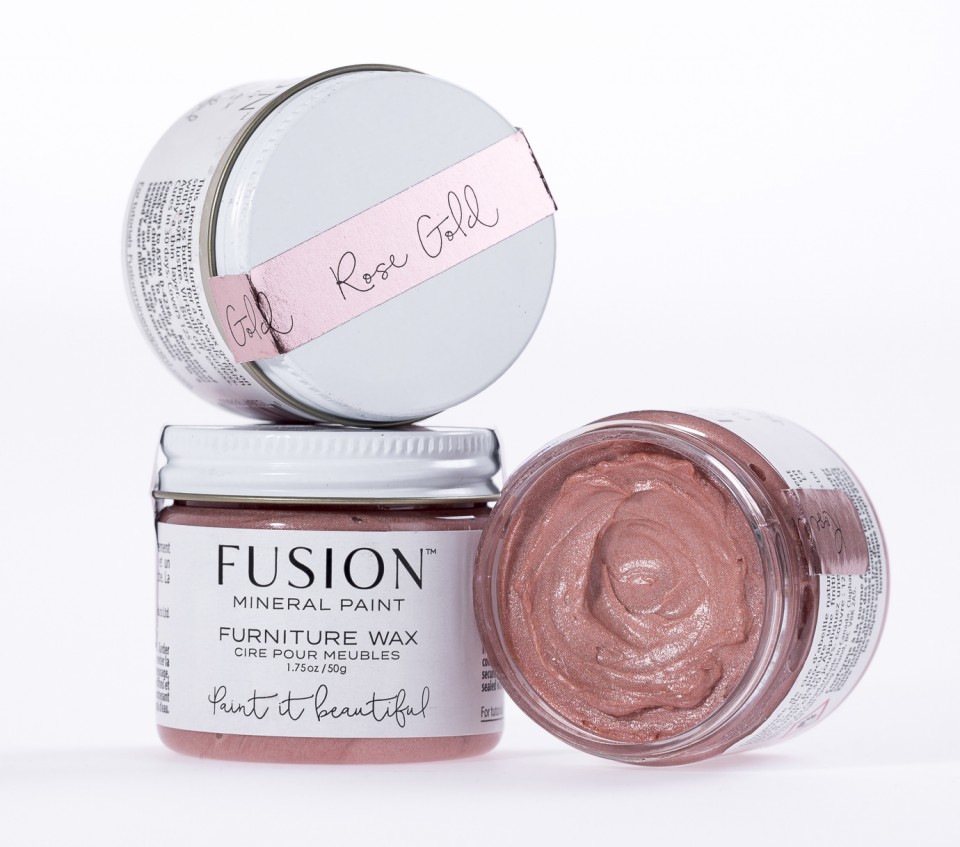 This on trend rose gold offers the perfect shade of pink and a little shimmer for a subtle and sophisticated accent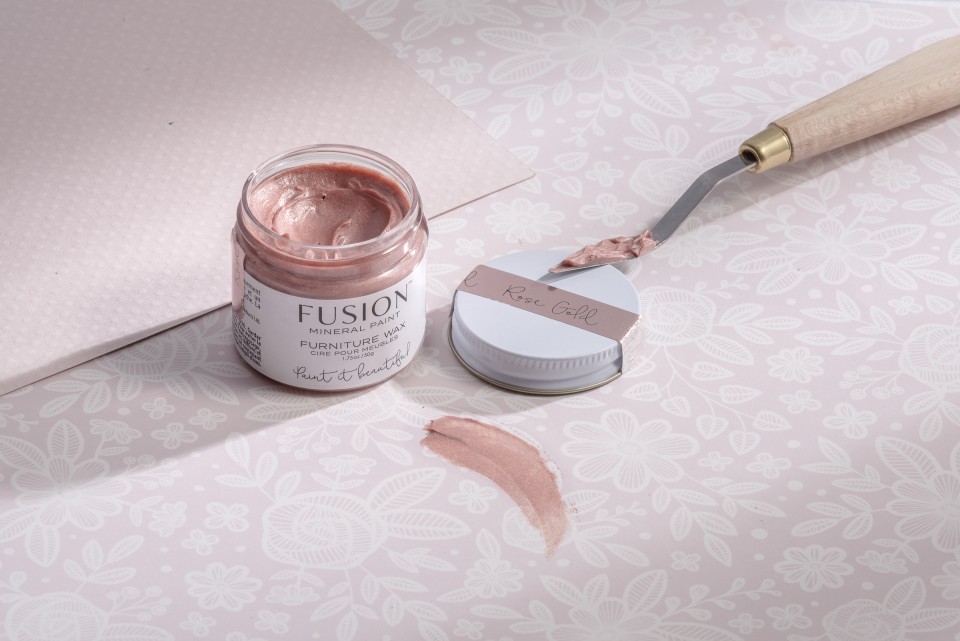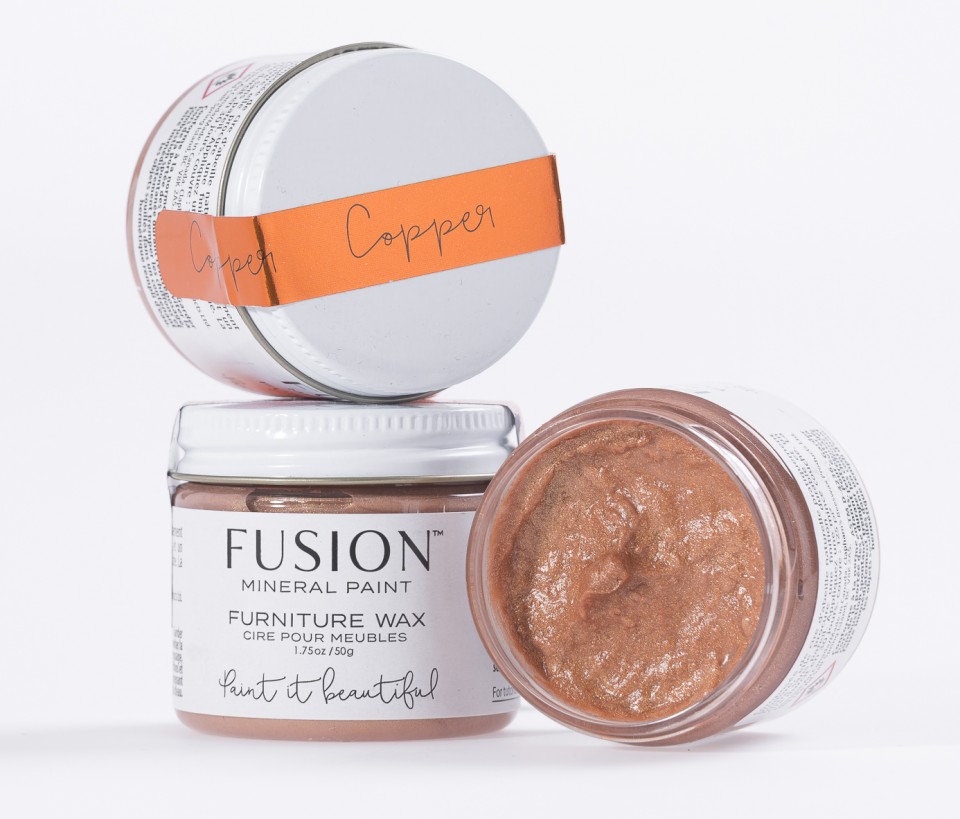 This share looks fabulous over darker colours to really shine, old world age and copper patina.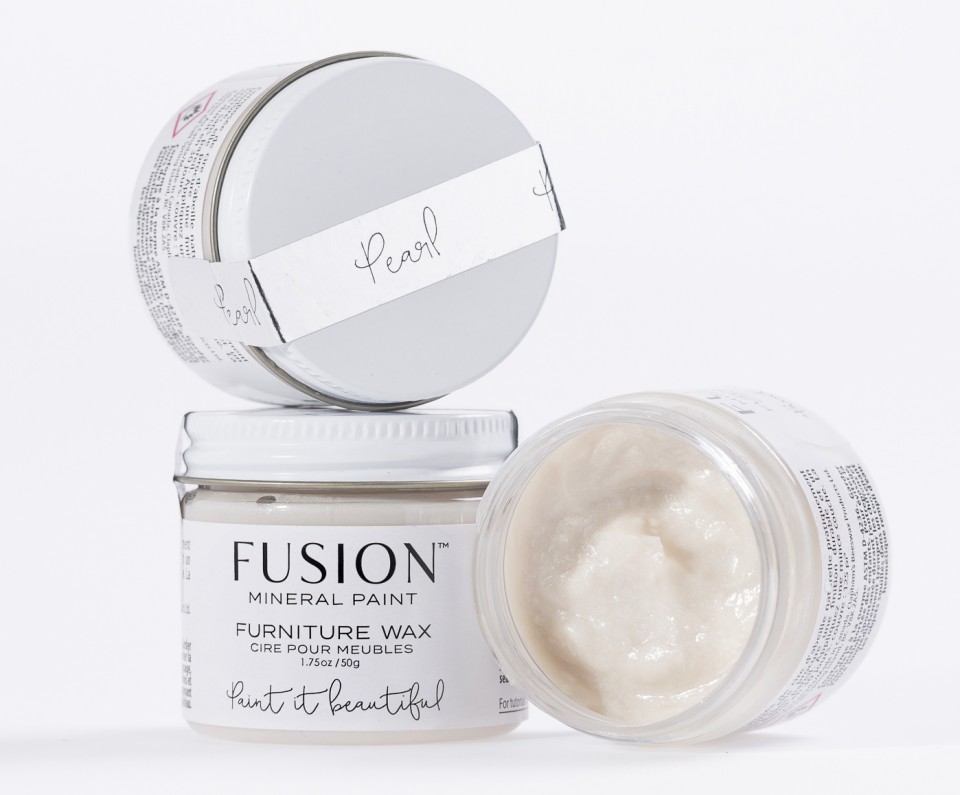 Virtually clear on application this subtle metallic offers a soft shimmer overall.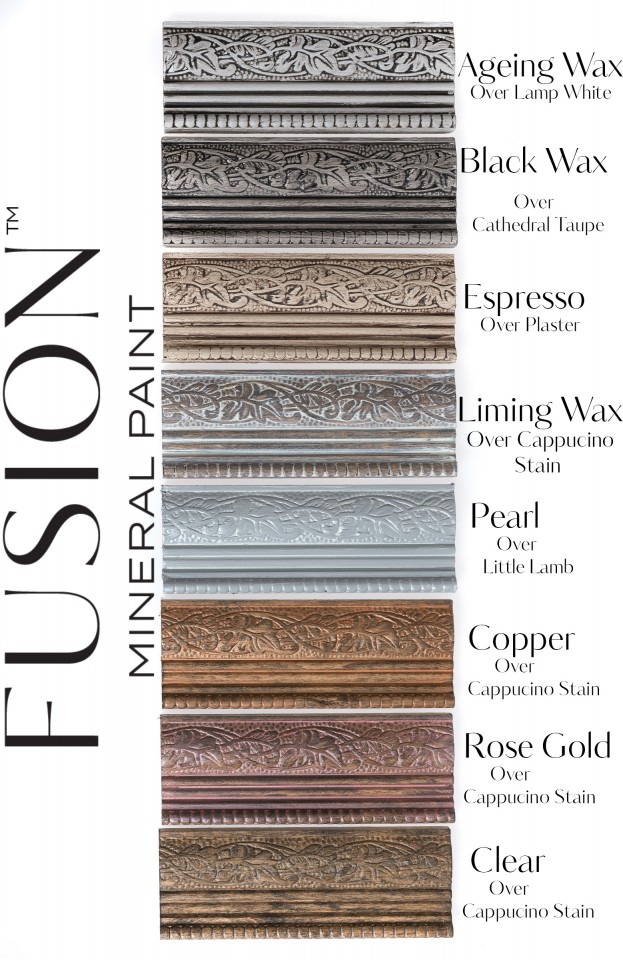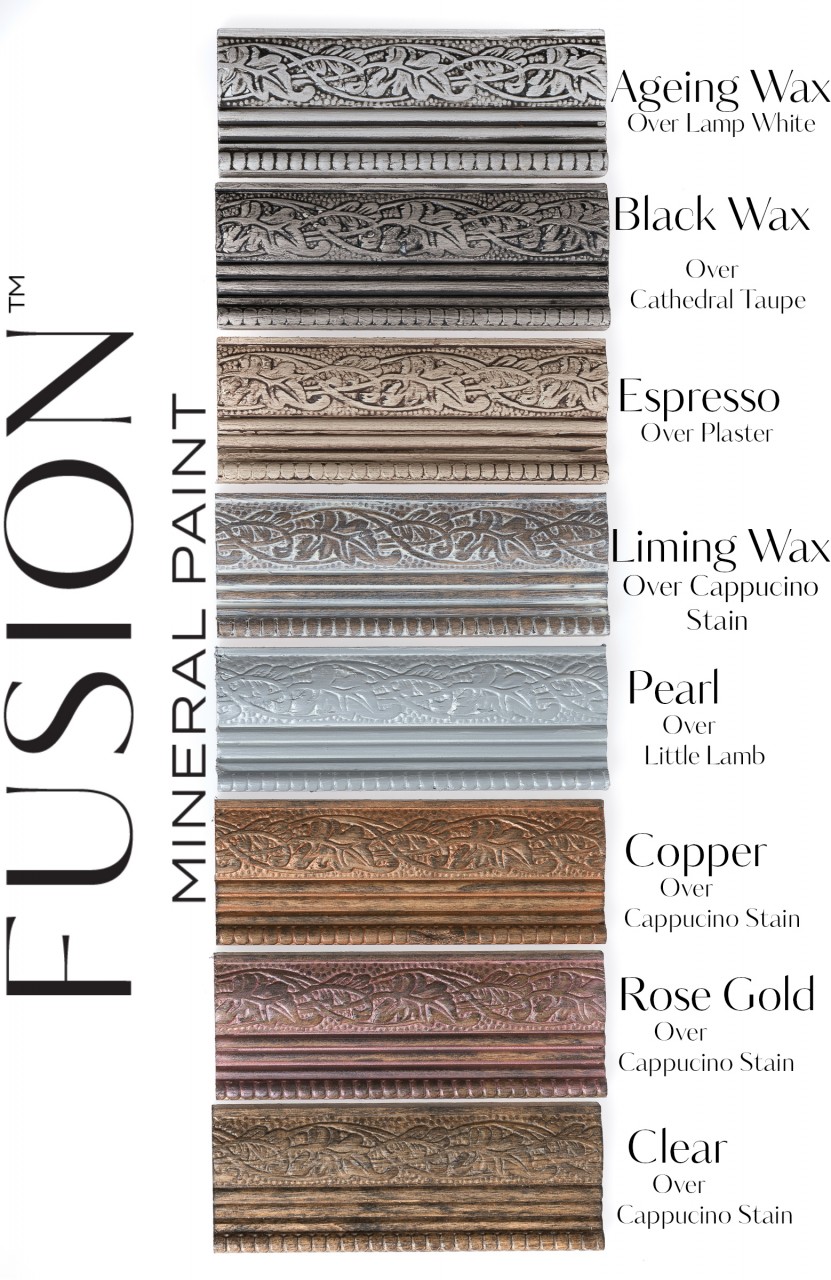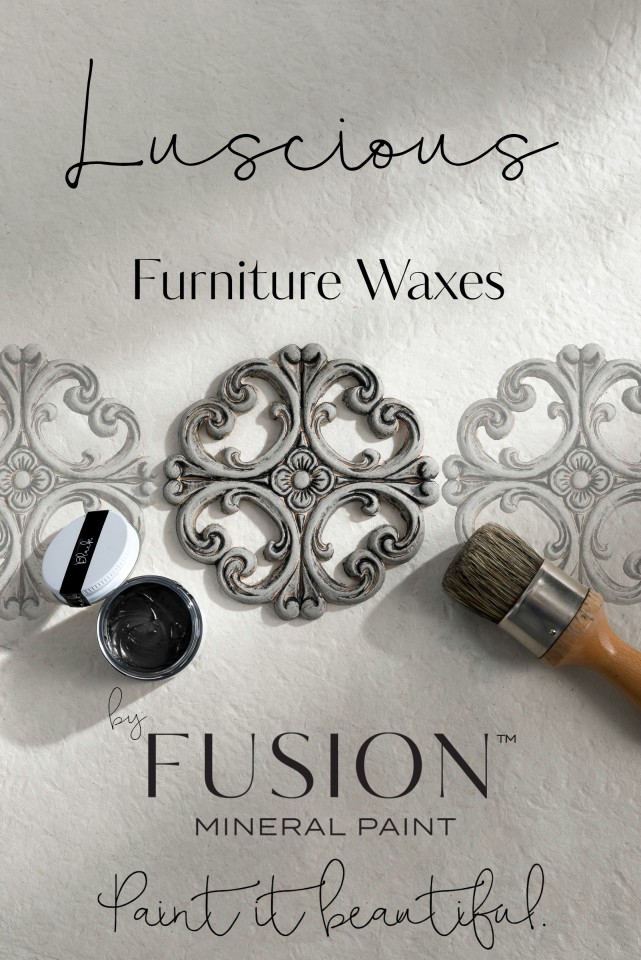 If you're looking for a food safe wax for counter tops, try our Beeswax Finish