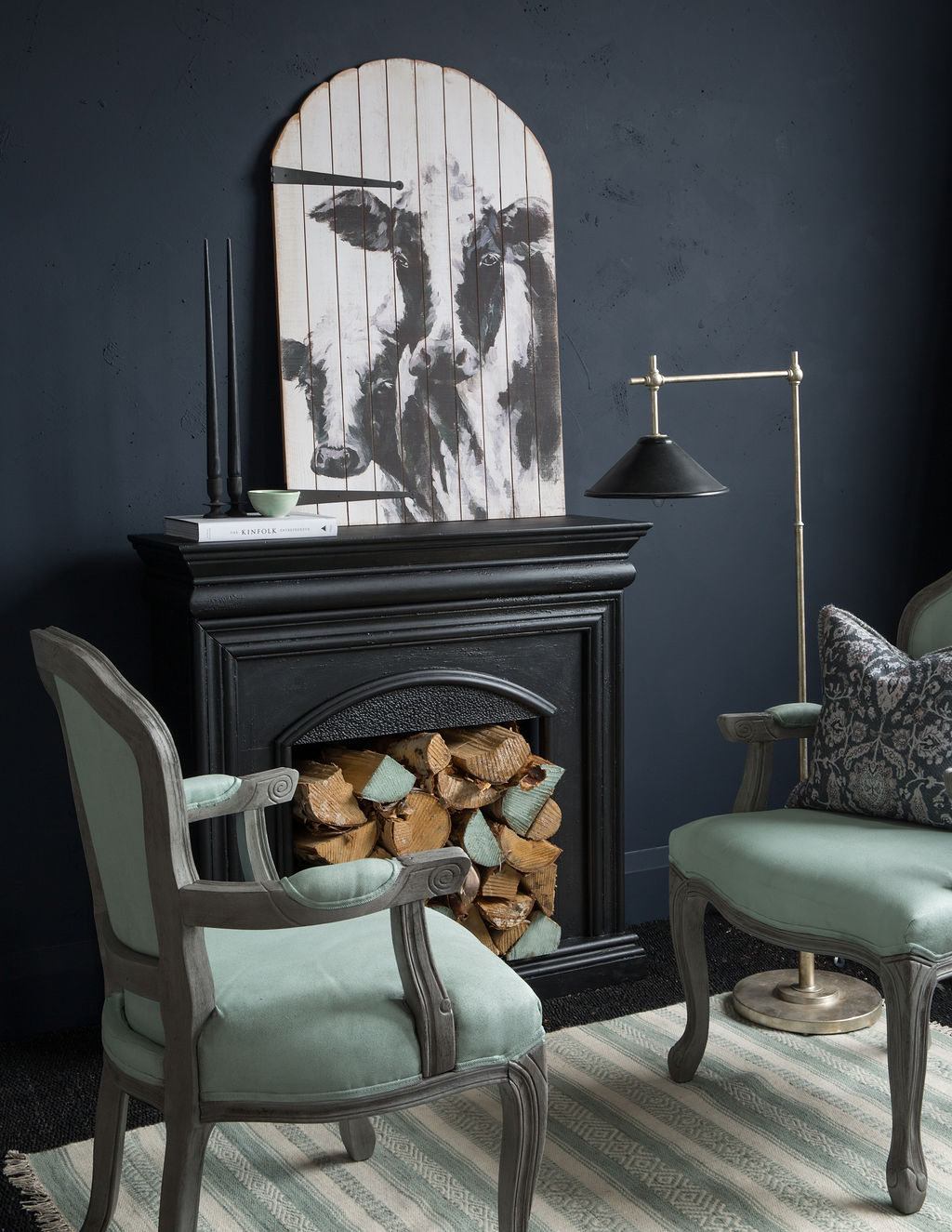 Share:
New Upholstery for chairs can sometimes run into the hundreds even thousands of dollars. Having an accent chair in your room is still on-trend and desirable.  So sourcing a chair with a great shape and style from your local thrift store is a great alternative.  It's easier than you think, and the change is spectacular! Have some fun painting fabric!
Follow the simple steps in this post to have the accent chair you desire.
What fabrics paint best?
We get asked this a lot! and we recommend you use a close weave low nap fabric for the best result. Painting a high nap or pile fabric doesn't work as well. The fabric in this picture is the perfect candidate as it's tightly woven.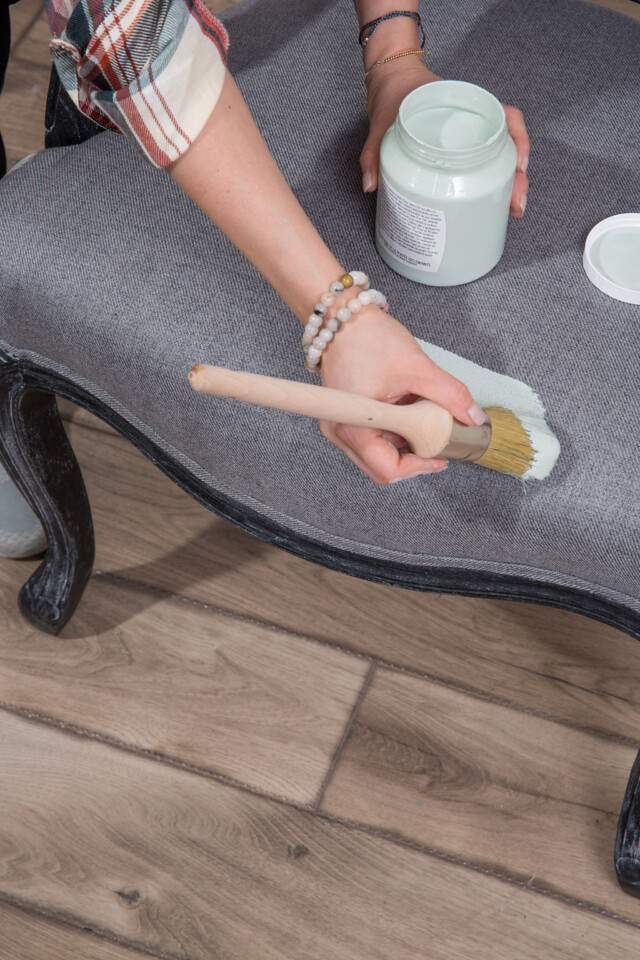 Supplies
Spray bottle of water
A good quality brush such a Staalmeester  
Fusion Mineral Paint the colours used here were Inglenook and Little Lamb
Furniture Wax ( optional )
Step 1
Spritz your fabric with water, making sure you have a fine mist on the areas you are going to paint. Then with a dampened brush paint a thin layer of paint onto the fabric. If you want you can water down your paint so it will absorb more. You can try thinning it 1-1 for the first coat.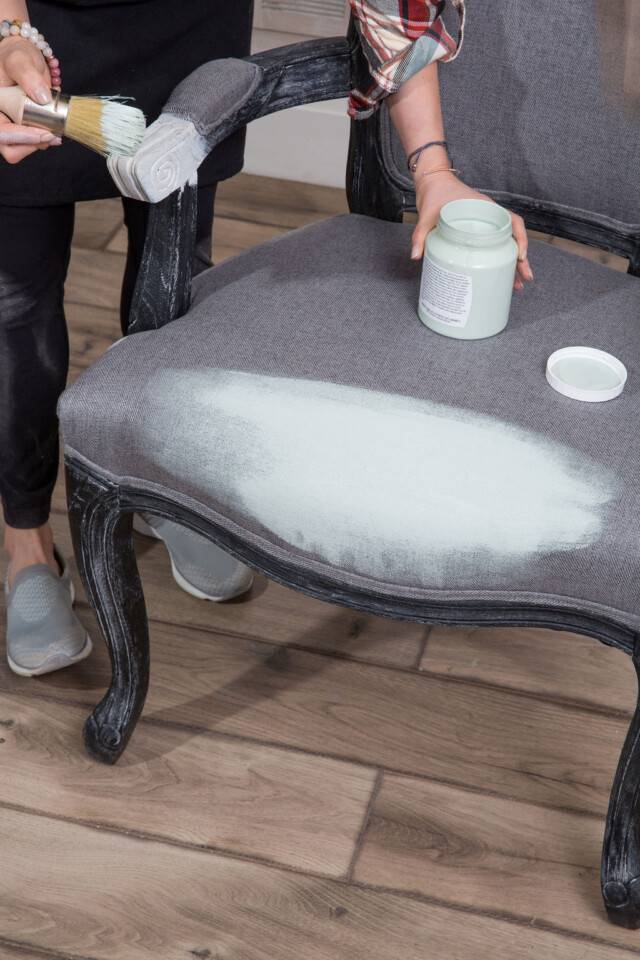 The first coat and may be uneven or patchy, however the second coat will cover much better. Don't worry this is normal.. trust the process.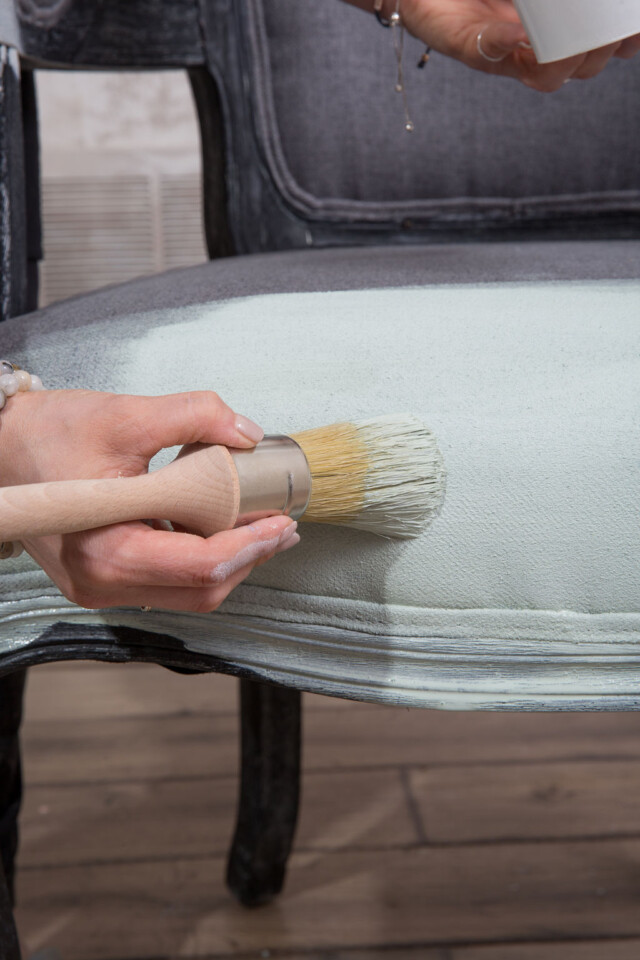 Step 2
When you have applied the first coat leave to dry overnight, or at least 6-8 hours if possible as the fabric takes a while to dry. The fabric will have soaked in the paint and the water and needs to have good drying time before you move on to the next step.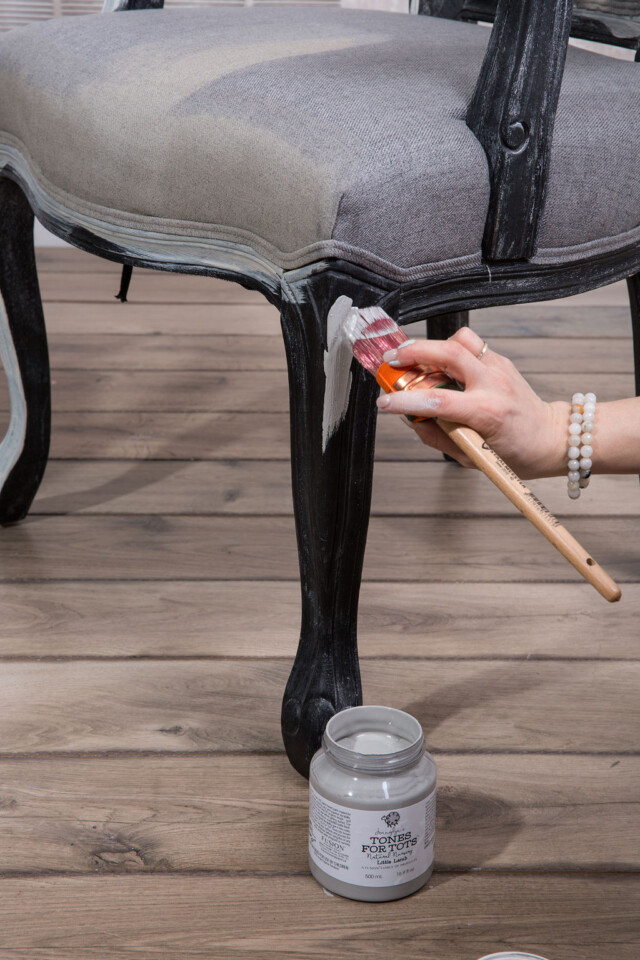 Step 3
While waiting for the paint to dry you can paint the frame of the chair. This frame was painted in Little Lamb and the fabric was painted in Inglenook. A real pretty combination.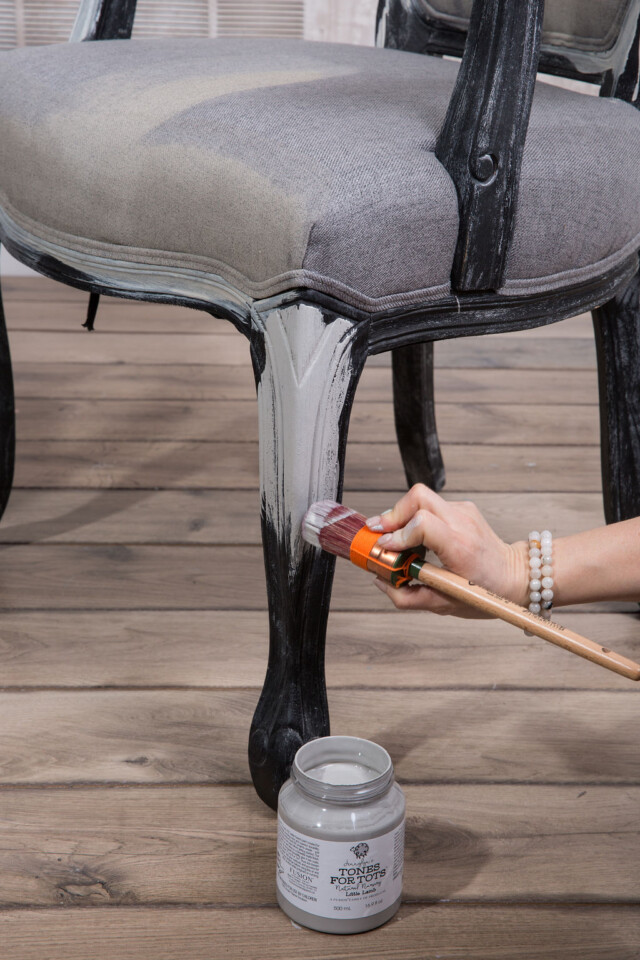 Step 4
After waiting overnight for the fabric to dry it may feel a little rough. This is due to the fibers getting wet and swelling and the paint making them feel stiff. This can be resolved by getting a soft grit sanding pad and rubbing over the fabric gently. It doesn't take much to make it feel smooth.
Your second coat can then be applied without any water for full coverage. Once again leave to dry overnight or until good and dry.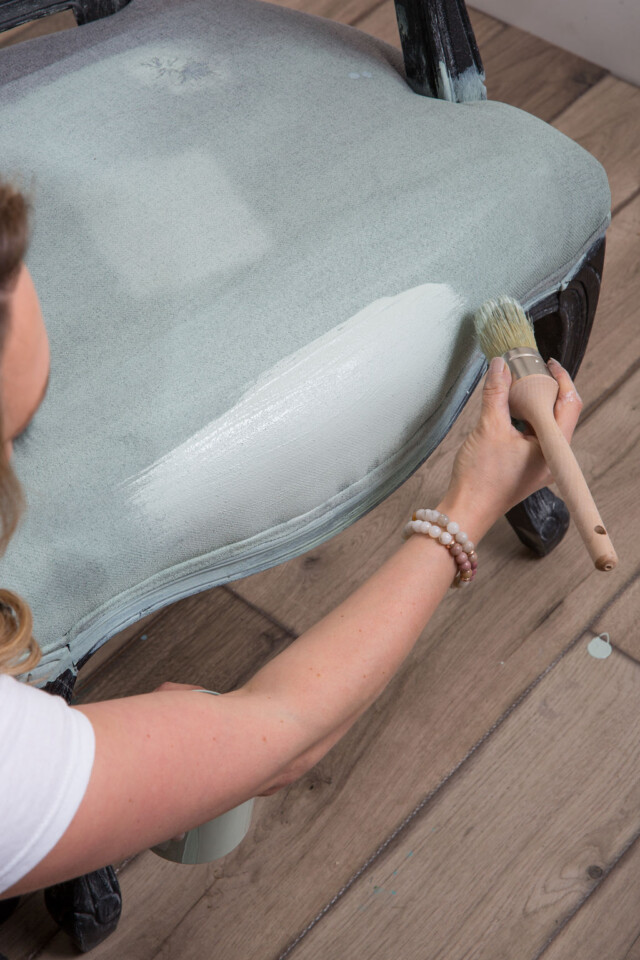 Step 5
When the last coat of paint is dry and you have sanded it smooth if needed, you can apply wax. This is an optional step and not necessary as Fusion has a built-in topcoat. Adding our Furniture wax to the fabric gives it almost a leathery feel and sheen.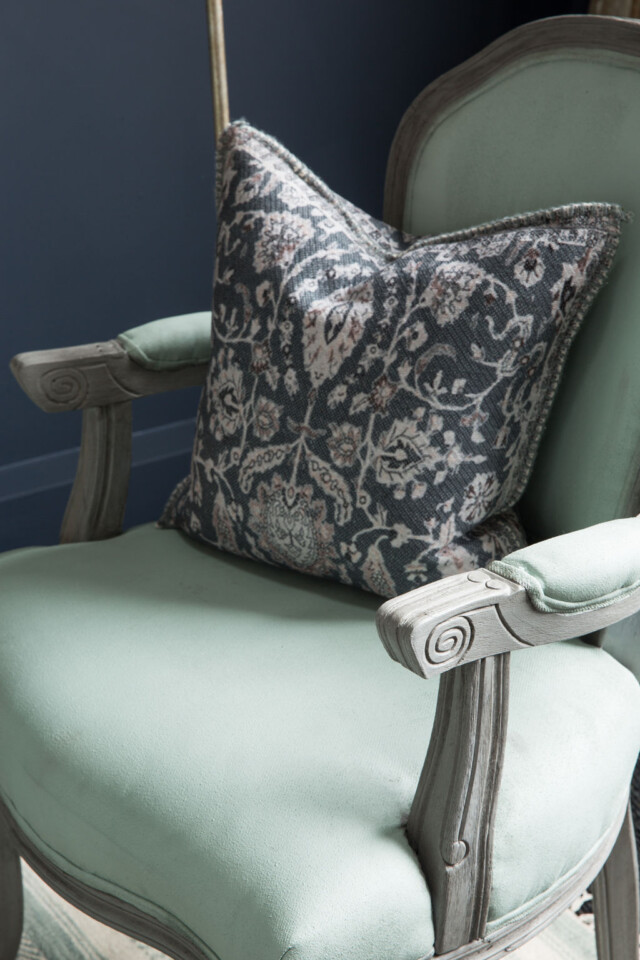 A budget alternative to reupholstery
For 2 chairs just over half a pot of paint was used! using Fusion Mineral Paint to update fabric on a chair really is a budget alternative to reupholstery!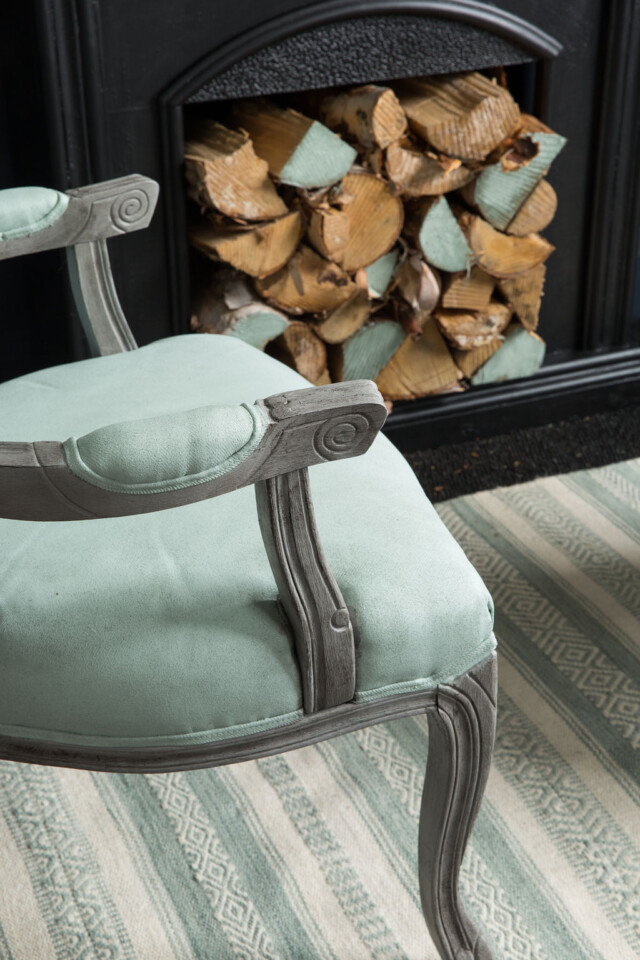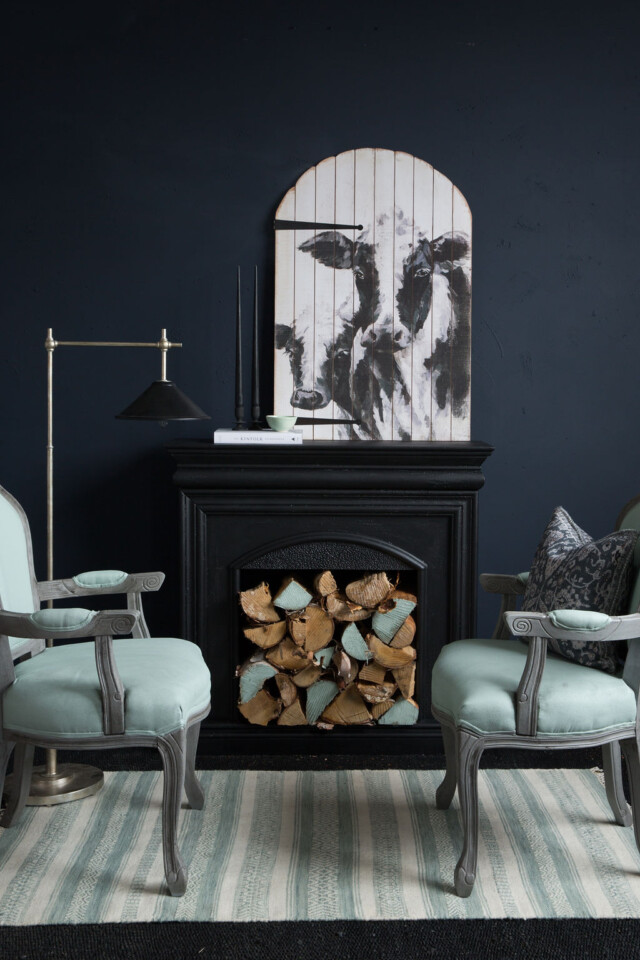 Wow, they really make a statement don't you think? Join us over in our Facebook group and share your painted projects.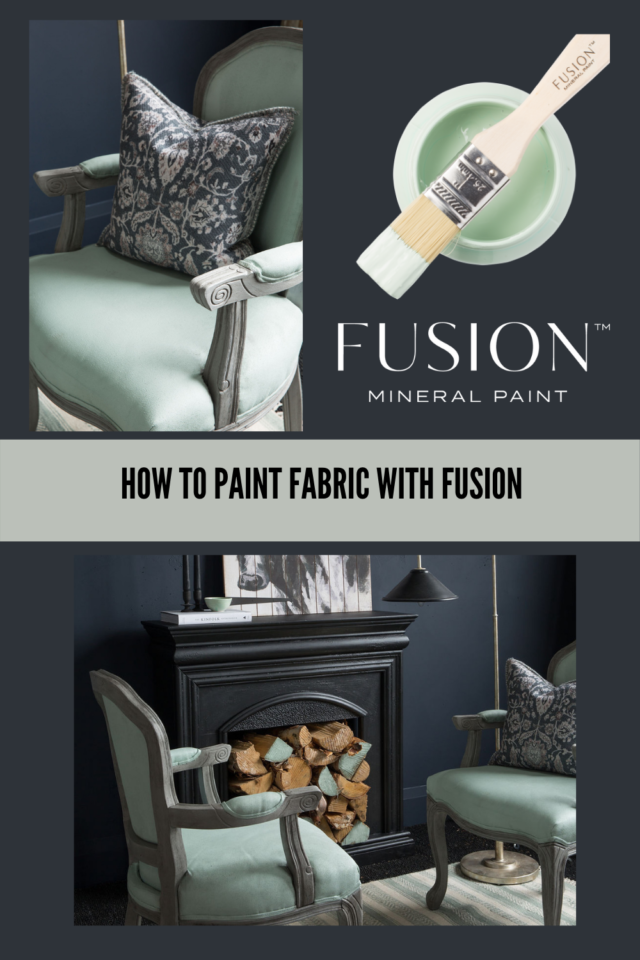 Save this pin for later and be sure to follow us over on Pinterest for more inspiration!